Sachima and old-school snacks by Pan Ji Cooked Food
As Singapore's hawker scene continues to evolve, some hawker dishes are at risk of disappearing forever. Pan Ji Cooked Food is one of the names that fall under this umbrella. Run by an elderly hawker, this Chinatown stall has been around since 1983, selling old-school snacks made by hand, including sachima.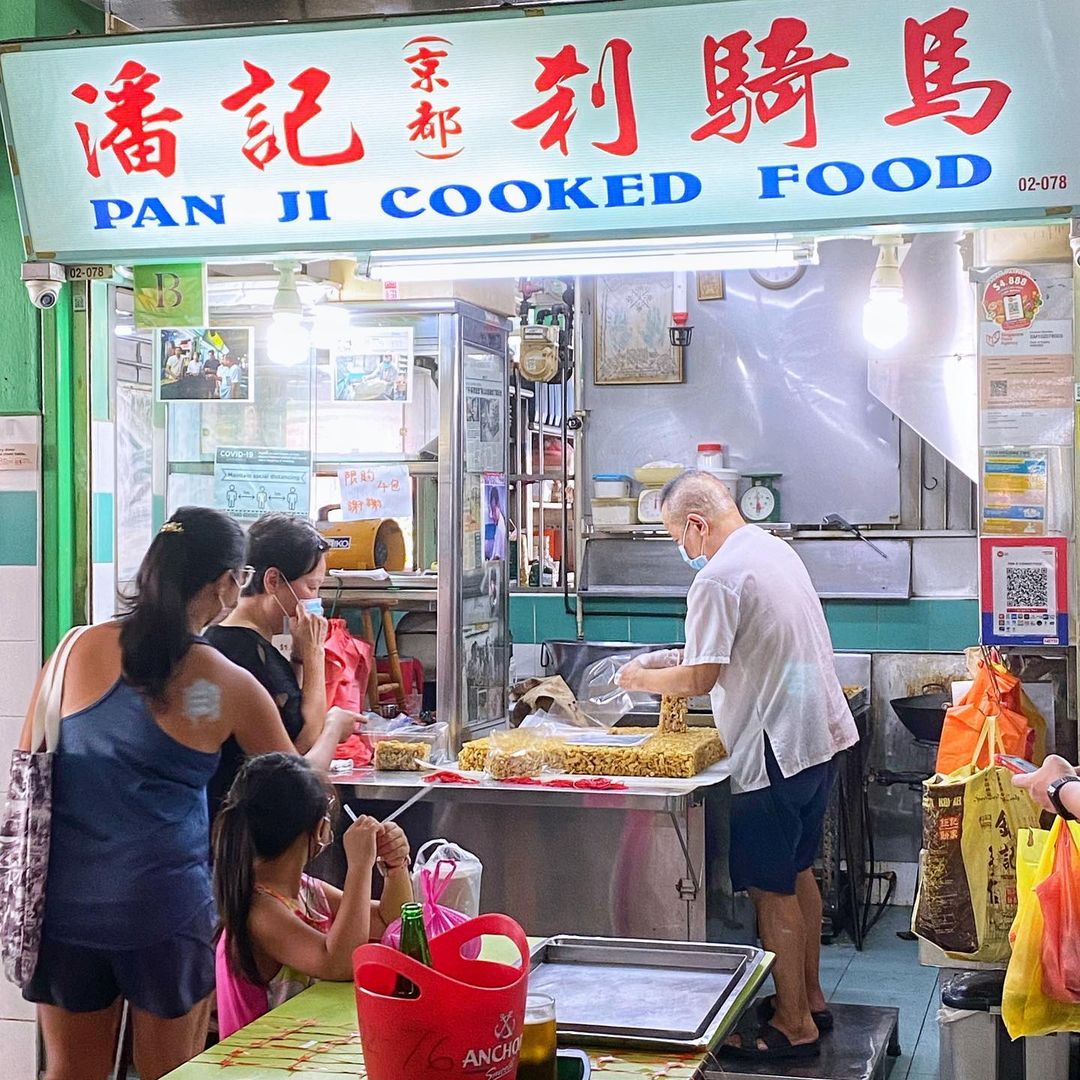 Image credit: @ailinlim
Sachima, also known as honey crackers, is made of fried dough pieces held together with malted sugar syrup. Sold in blocks, these snacks are falling out of fashion with our current generation, especially since quality handmade sachima is hard to come by. Most of the ones you see in traditional bakeries are factory-produced.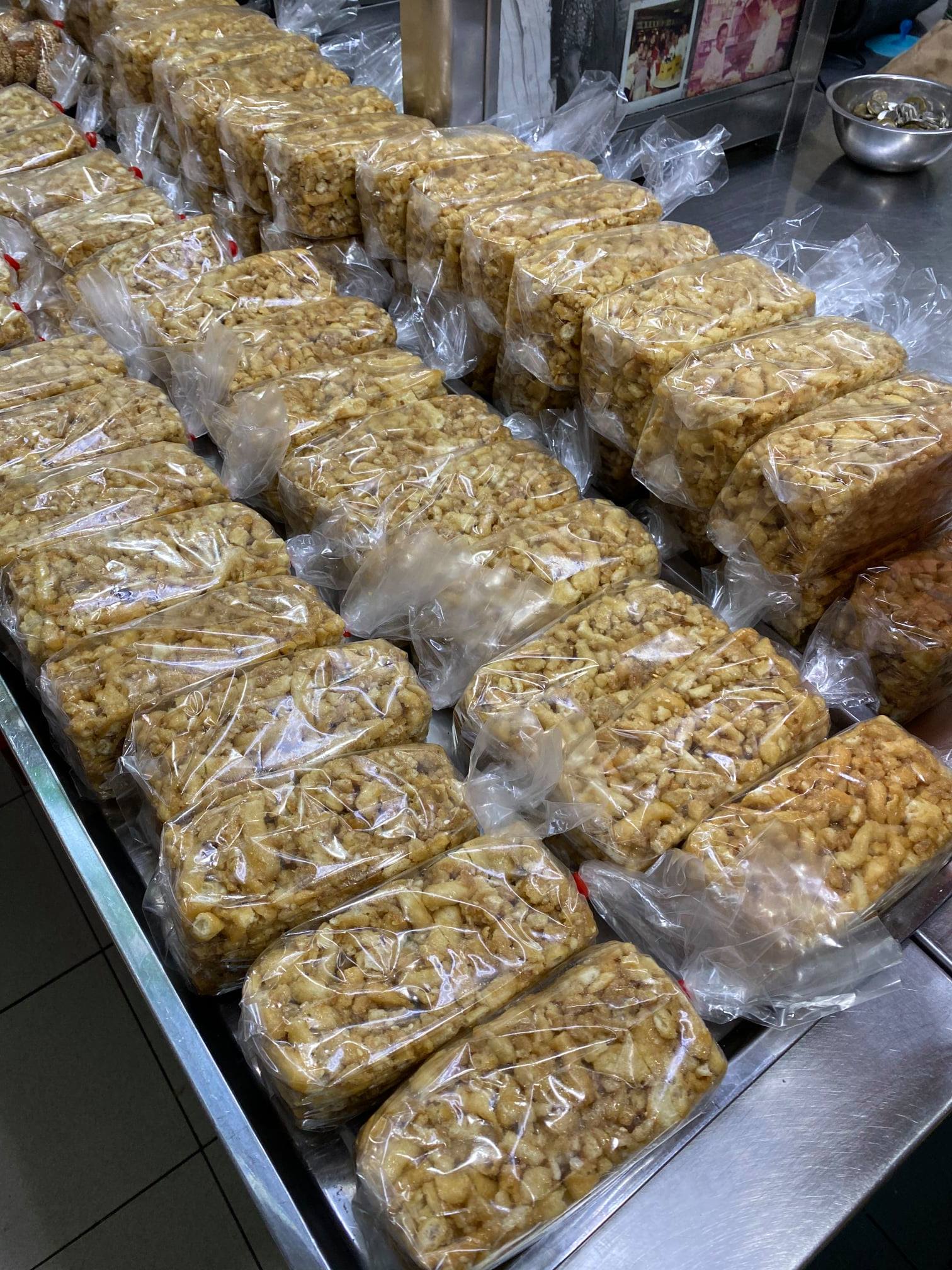 Image credit: Jeremy Tan
At Pan Ji Cooked Food, each block of sachima is a labour of love, made by hand at the stall. You can get the snack in three sizes: small ($2.80), medium ($5.50), and large ($6.50).
For those who have never tried sachima, these are crispy, airy, and slightly sticky to chew. Addictive thanks to the malted, caramelly sugar, these are also great to enjoy as a teatime snack.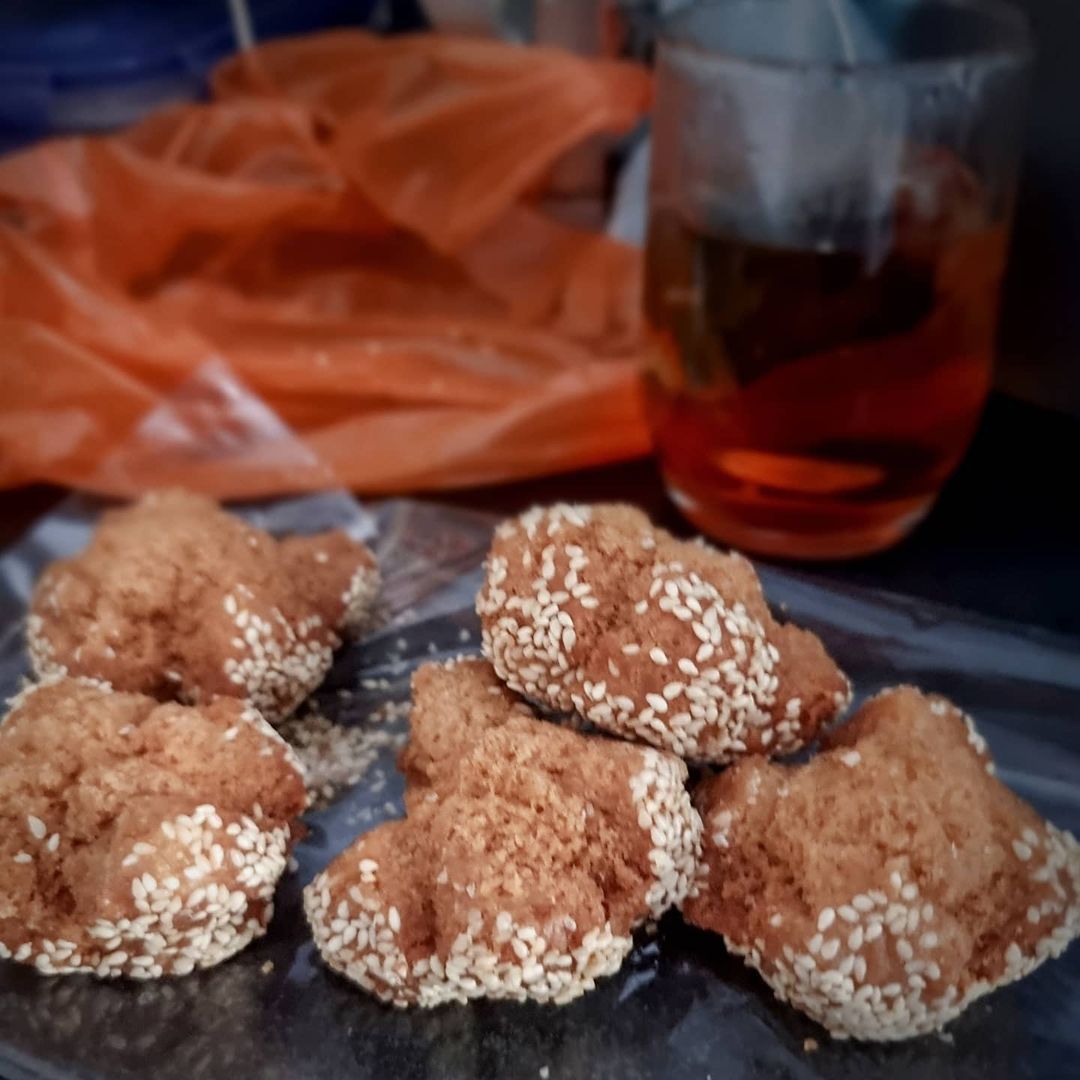 Image credit: @jimmyfooddiary
Apart from sachima, the stall also has other freshly made fried dough snacks for sale. These include the sweet swirls known as Dan San ($1.80), where deep-fried youtiao is twisted and dipped in sugar syrup. There is also Xiao Kou Zao ($4.50), comprising sesame studded dough balls.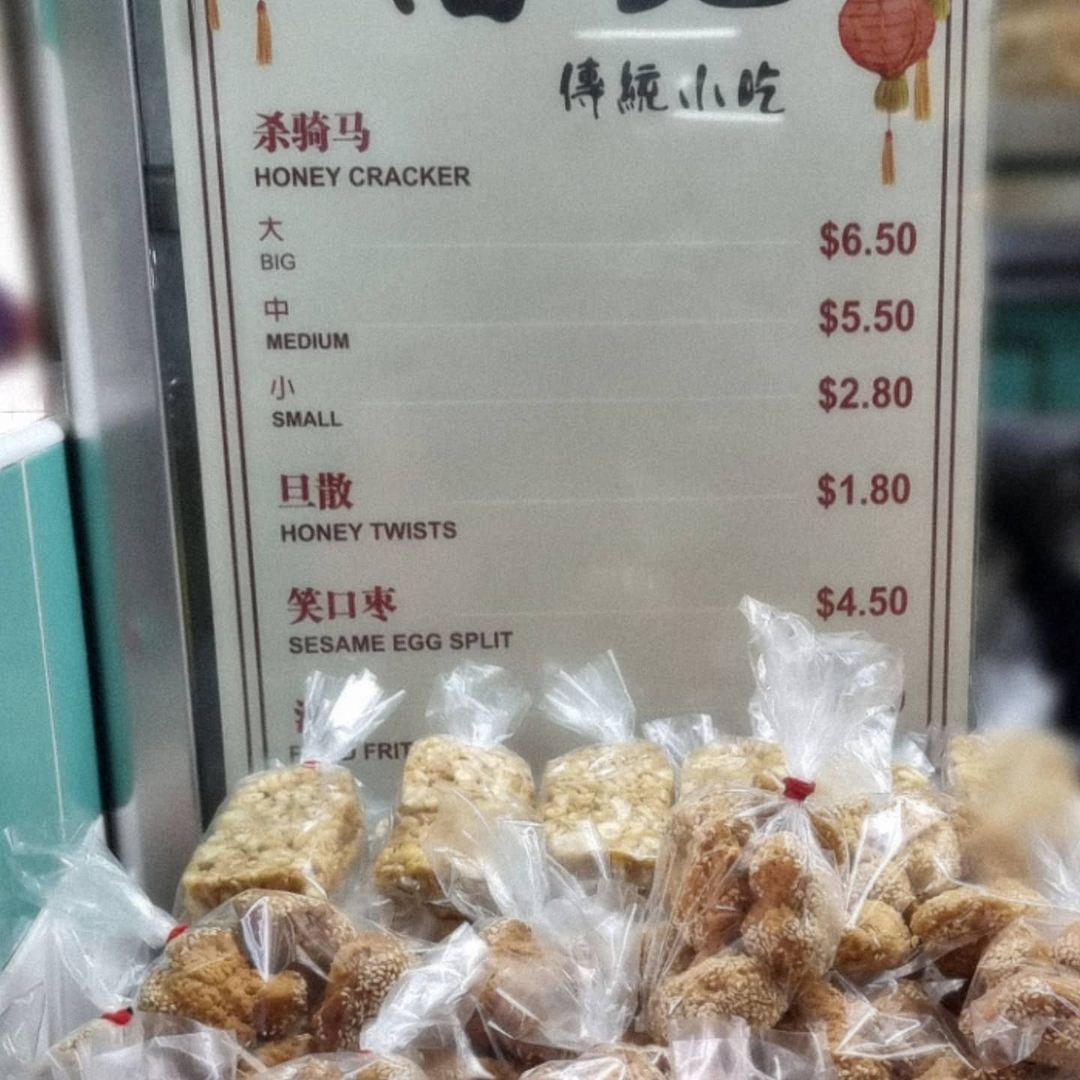 Image credit: @jimmyfooddiary
Pan Ji Cooked Food's business has considerably slowed in light of the multiple dine-in bans enforced to curb COVID-19, so if you're in the area, do pay them a visit to lend your support.
7 Old-School Breakfast Spots To Visit For Kaya Toast And Kopi Before They Disappear
For more food in the area, check out our Chinatown food guide for handmade dumplings, $1 noodles, and more. Otherwise, check out our guide to old-school breakfast spots for the likes of charcoal-grilled kaya toast, and our heritage bakeries guide for traditional baked goods.
Address: 335 Smith Street, #02-78, Chinatown Complex, Singapore 050335
Opening hours: Daily 8am to 3pm
16 Traditional Bakeries In Singapore For Old-School Banana Pie, Orh Nee Tarts And More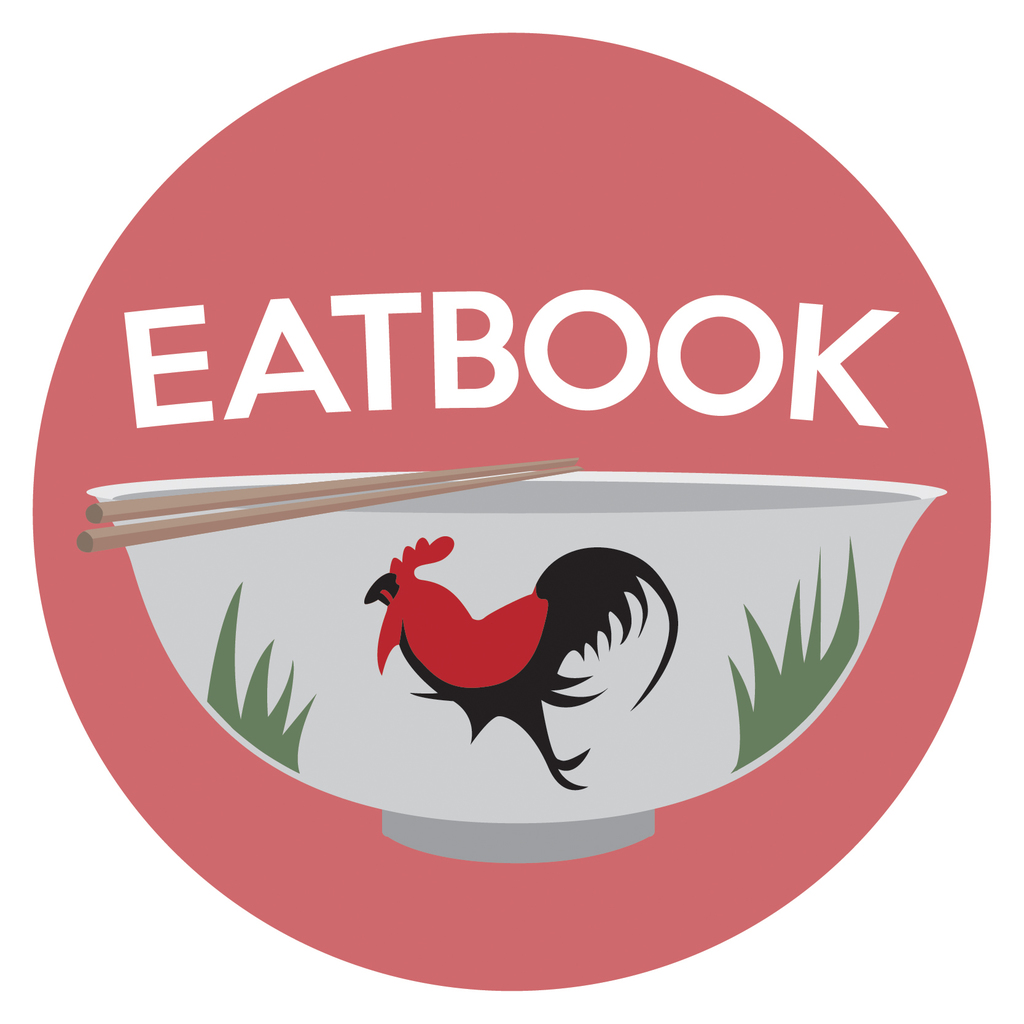 Drop us your email so you won't miss the latest news.