Ye Ji Cooked Food in Chinatown has Cantonese-style cai png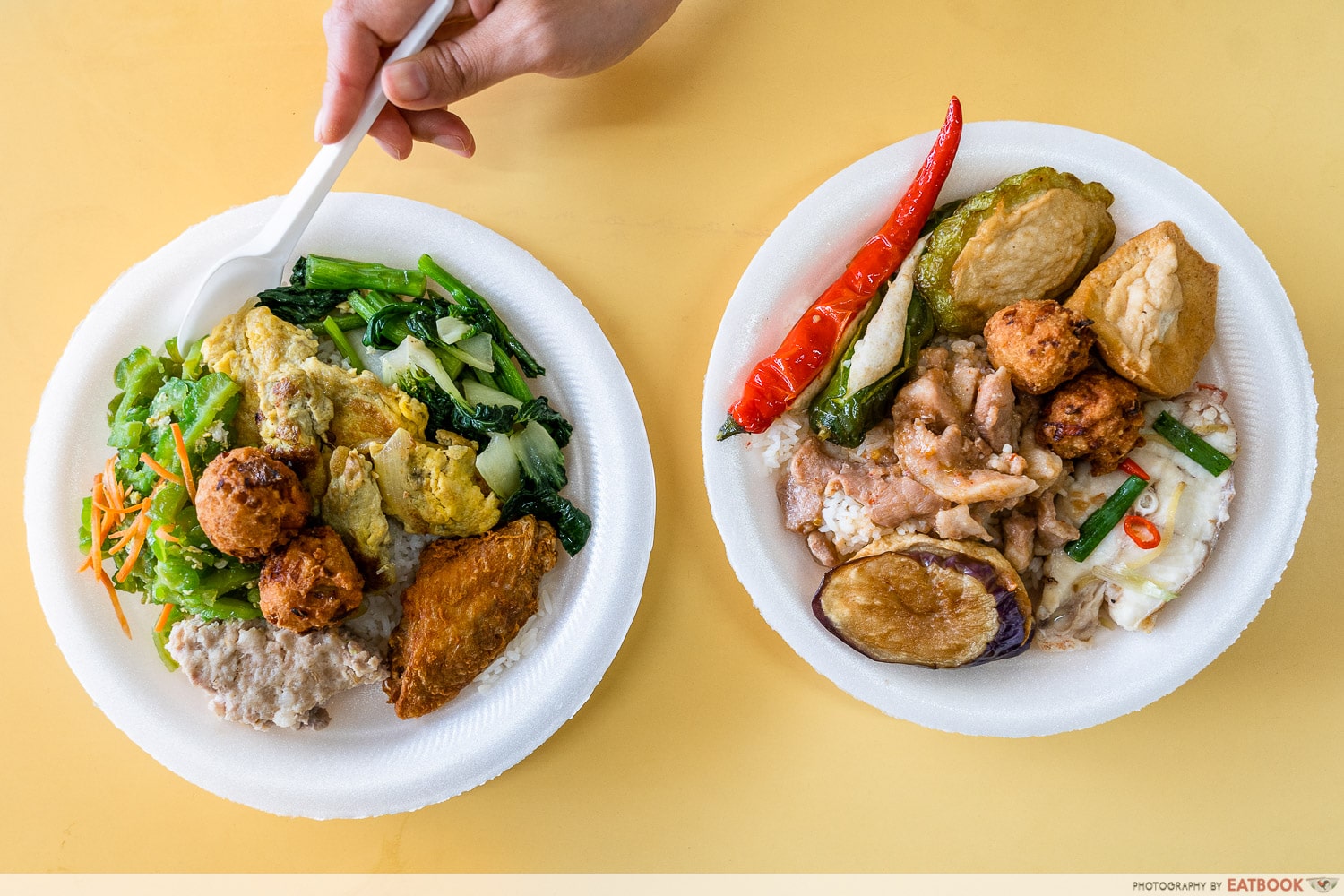 Cai png stalls are a dime a dozen; every hawker centre or food court will definitely have at least one, with windows full of steaming hot, colourful dishes. One popular option at Chinatown Complex Market & Food Centre is Ye Ji Cooked Food, a 60-plus year-old cai fan stall that draws regularly long queues for their affordable Cantonese-style economy rice.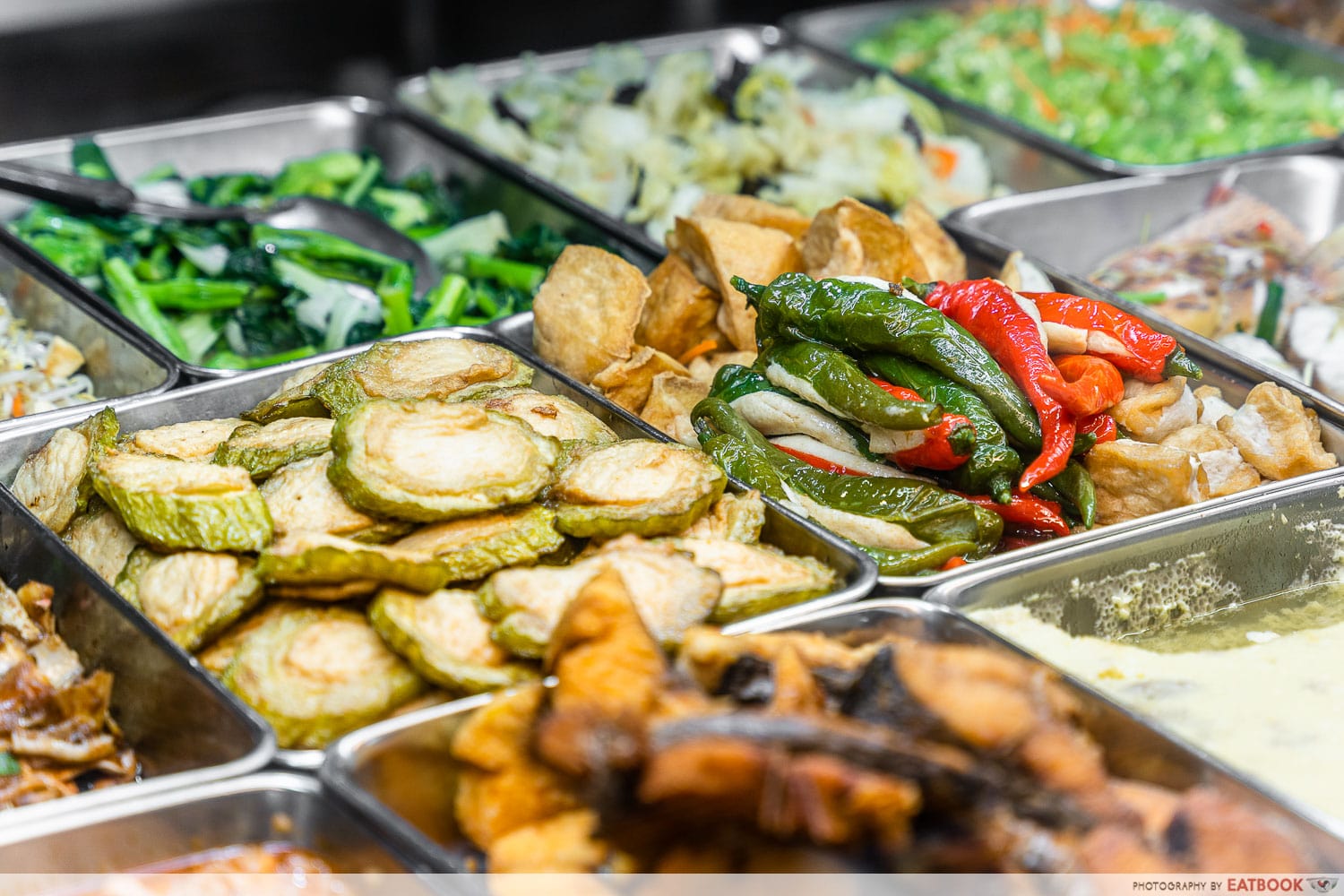 At Ye Ji Cooked Food, there are literally dozens of options for you to pick from, including a selection of house-made Niang Dou Fu ($0.60 a piece), stuffed with fresh fish paste.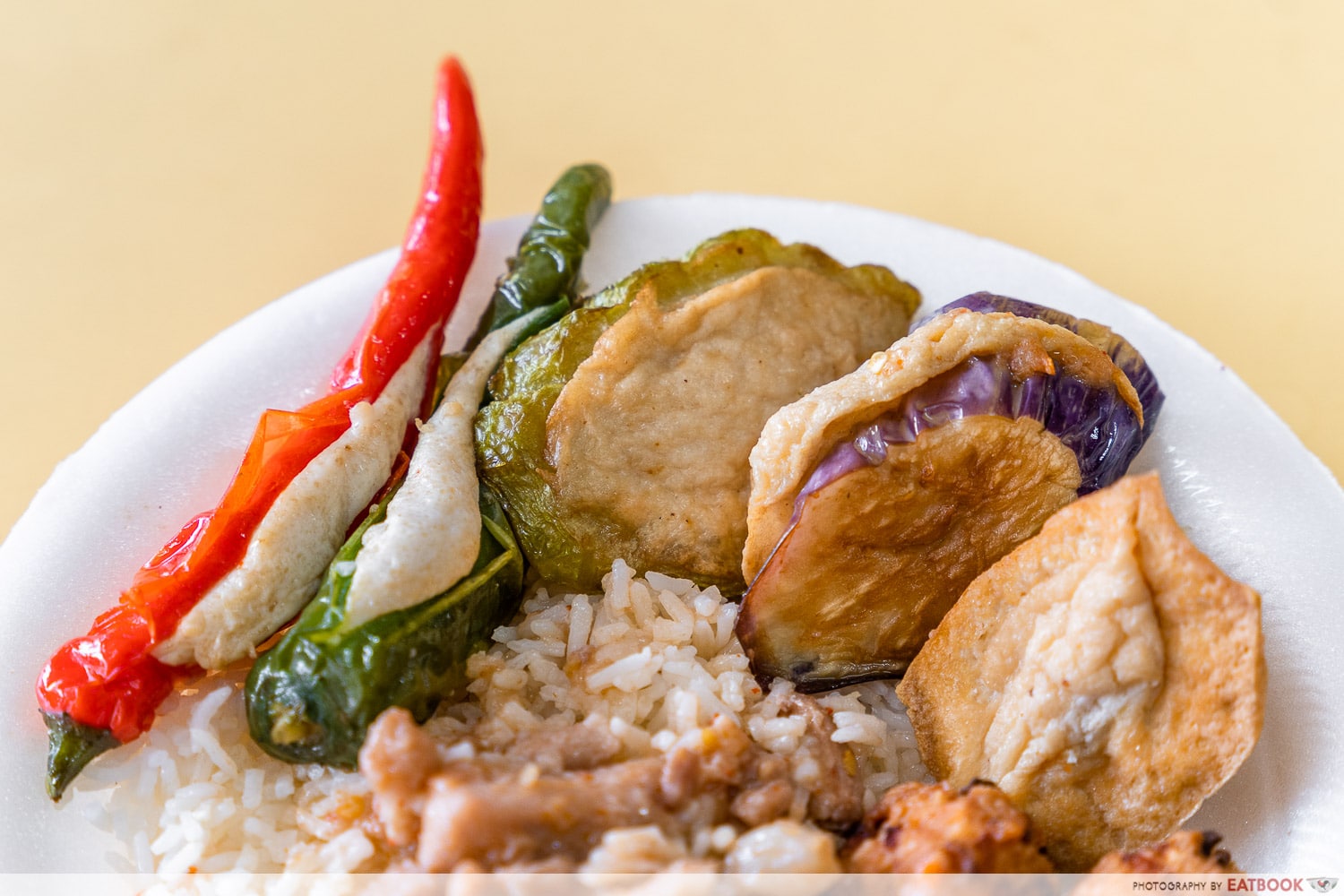 Complementing the fresh, slightly bouncy fish paste within the YTF pieces was the equally fresh food they were stuffed in. They're simply deep-fried and served as is, allowing the natural, clean flavours to shine.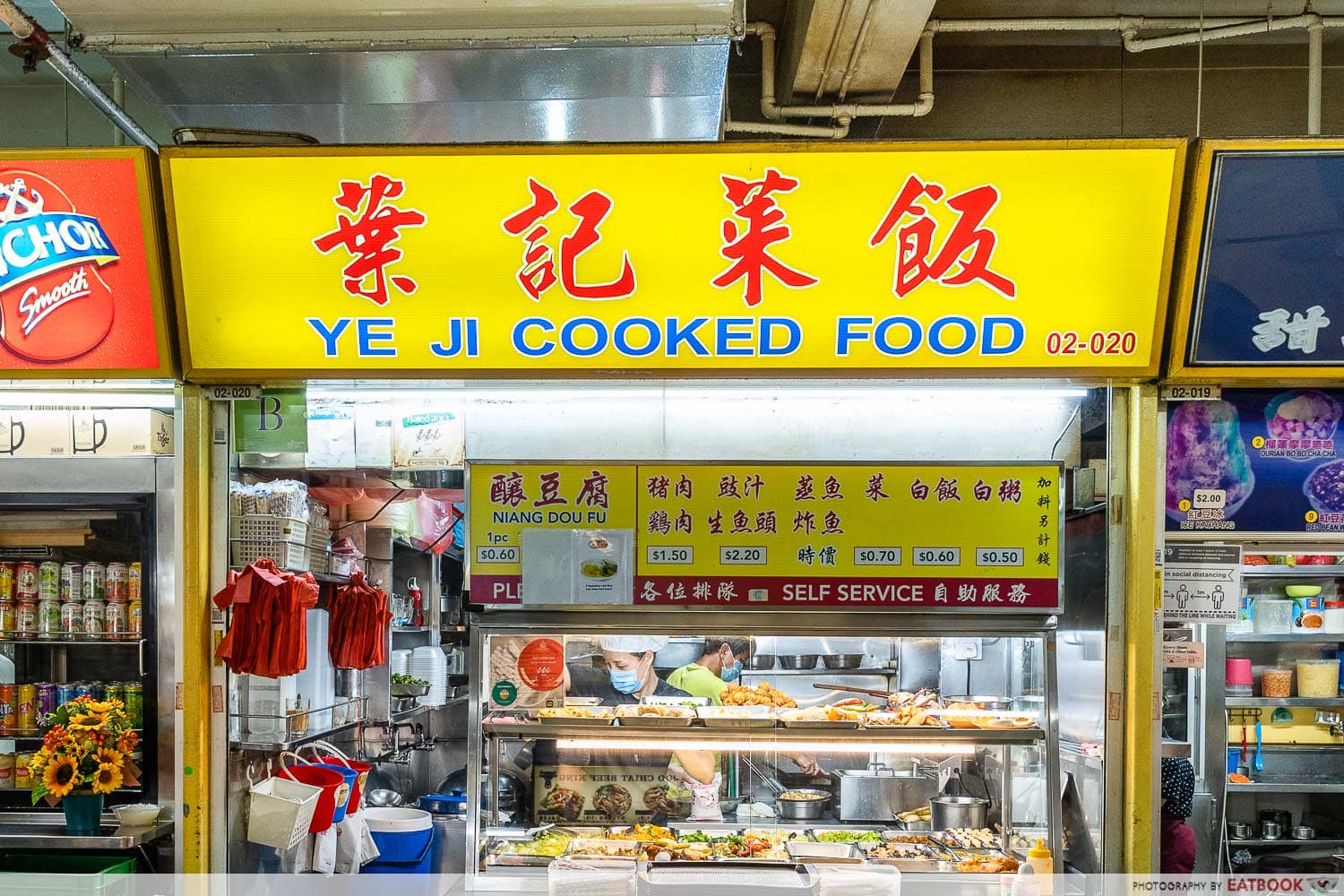 Other than the Niang Dou Fu, AKA yong tau foo, the other dishes are charged simply: pork and chicken items are priced at $1.50 a serve, while a portion of vegetables will set you back just $0.70.
Ye Ji Cooked Food prides themselves on serving fresh fish procured from the market just downstairs, so the price of this fluctuates—you can expect to pay something like $3 a piece nonetheless.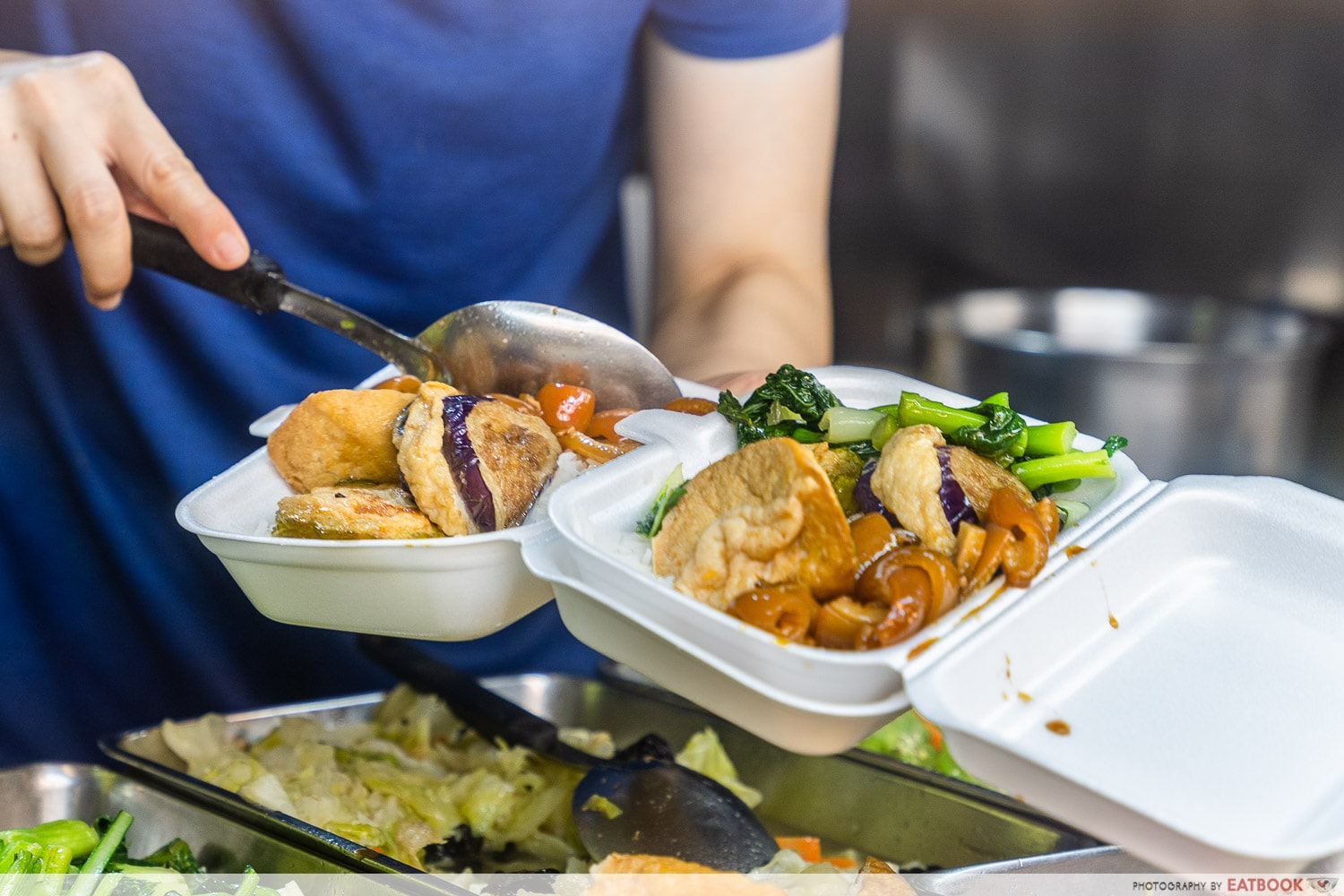 Eating the food at this stall recalls comforting family dinners at your grandparents'—better yet if your grandparents are Cantonese, as the dishes here are clean yet robustly flavoured. One of our favourites was the Shrimp Paste Pork ($1.50), where thinly cut pieces of pork were cooked with the fermented condiment.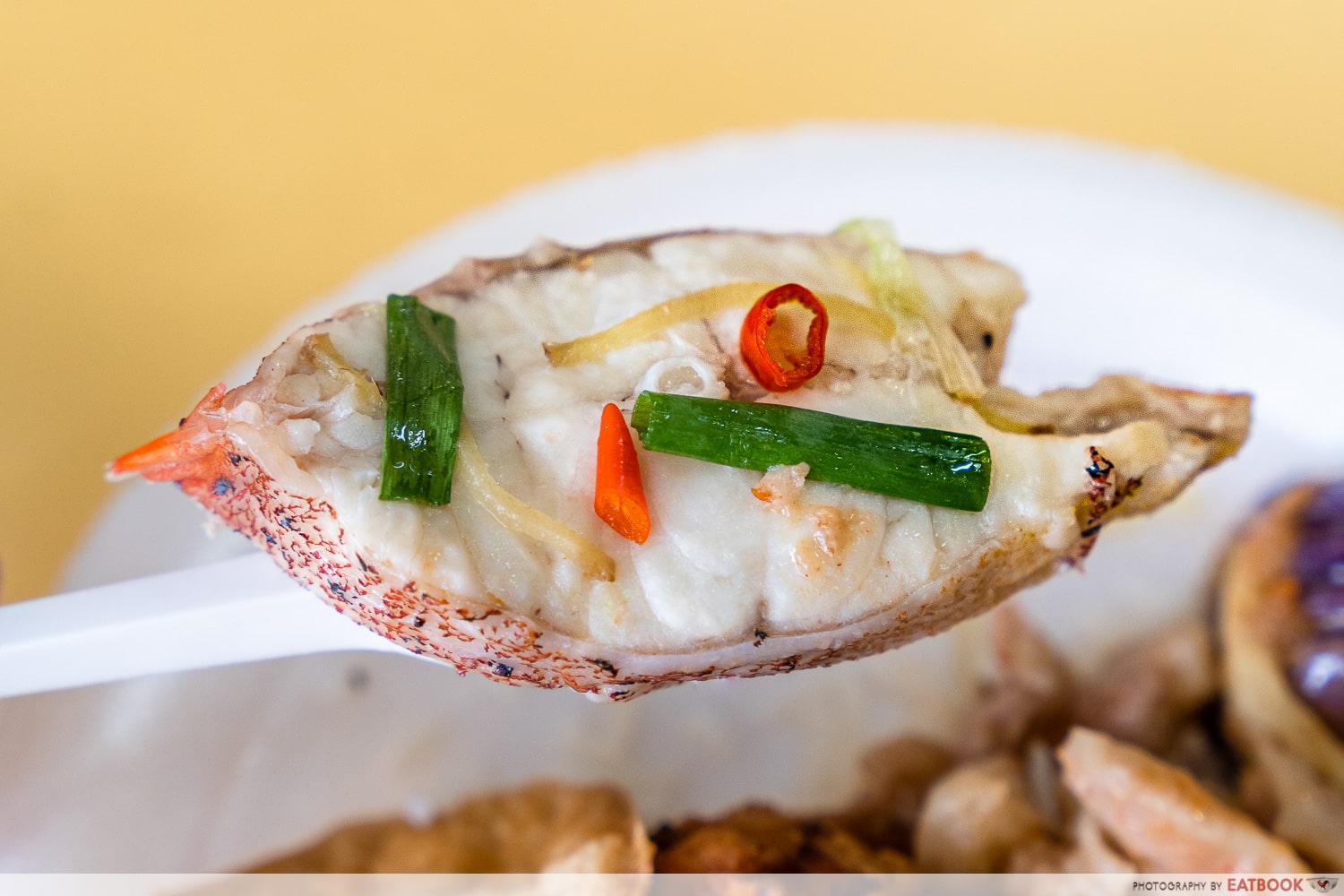 Most cai png stalls, if not all, serve regular Batang, but here, you won't want to miss the fish dish. On the occasion that we were there, Red Garoupa (seasonal price) was the catch of the day. If the Cantonese influence wasn't obvious enough before, this is steamed HK-style with only light soya sauce, ginger, scallions, and some fresh red chilli.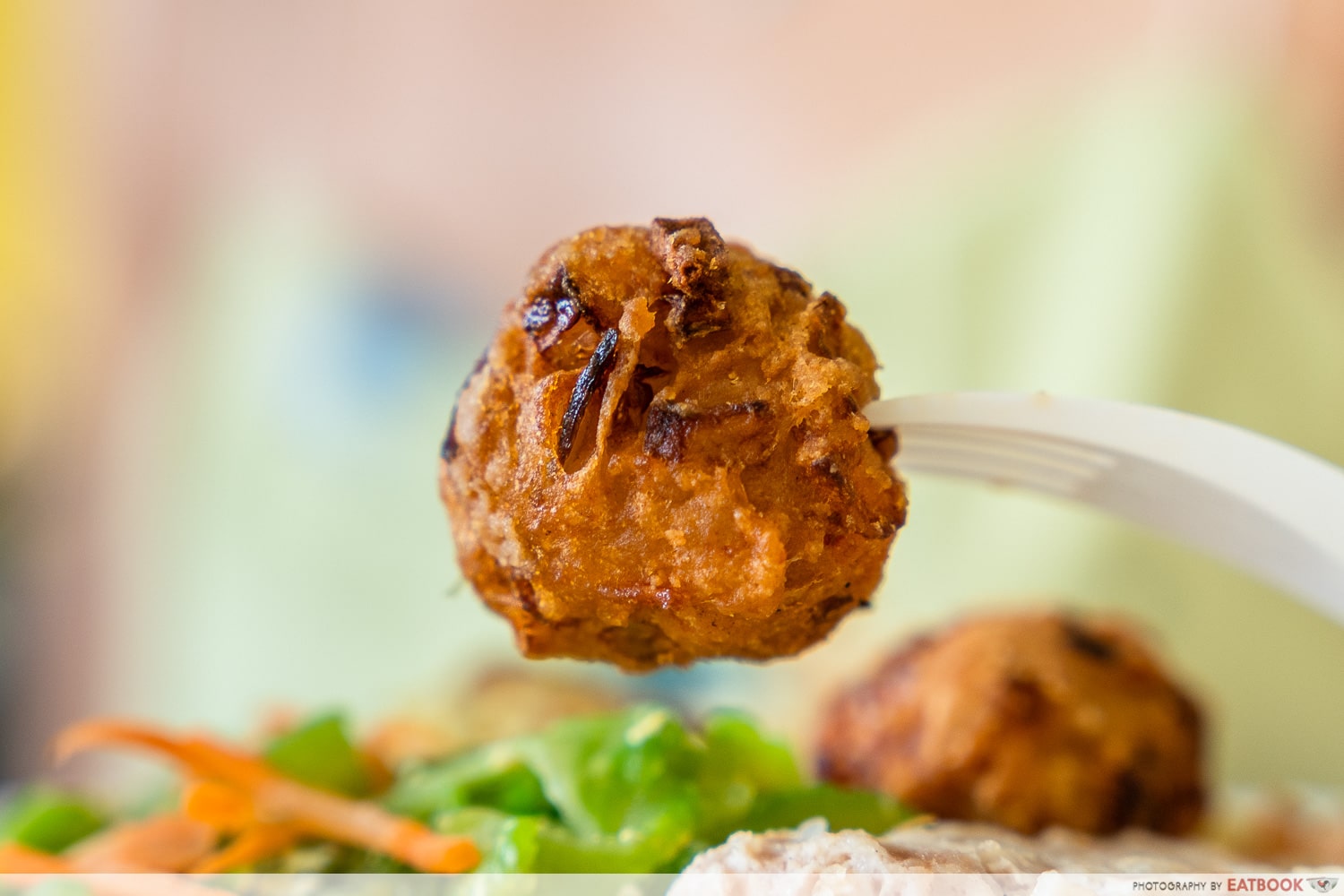 There's also Prawn Paste Chicken ($1.50), AKA har cheong gai, and Meatballs ($1.50) that you can select; otherwise, we tried their Onion Fried Egg ($0.70) and Steamed Pork Patty ($1.50), mixed in with preserved vegetables for that home-cooked touch.
We polled 50 Singaporeans to find out how they best love their cai png; check it out below to find out if anyone's got the same choices as you!
If you're looking for other cai png options, Baba's Peranakan, also located in Chinatown Complex, serves Peranakan-style cai fan! Otherwise, Fei Gong Cart Noodles in Marine Parade has Hong Kong Cart Noodles sold cai png-style.
Address: 335 Smith Street, #02-020, Chinatown Complex Market & Food Centre, Singapore 050335
Opening hours: Mon-Fri 9am to 3pm
Ye Ji Cooked Food is not a halal-certified eatery
Fei Gong Cart Noodles Review: Cai Png-Style Hong Kong Cart Noodles With Over 20 Ingredients To Choose From
Photos taken by Tan Zi Hui.
This was an independent visit by Eatbook.sg