Restoran Woon Kiang in JB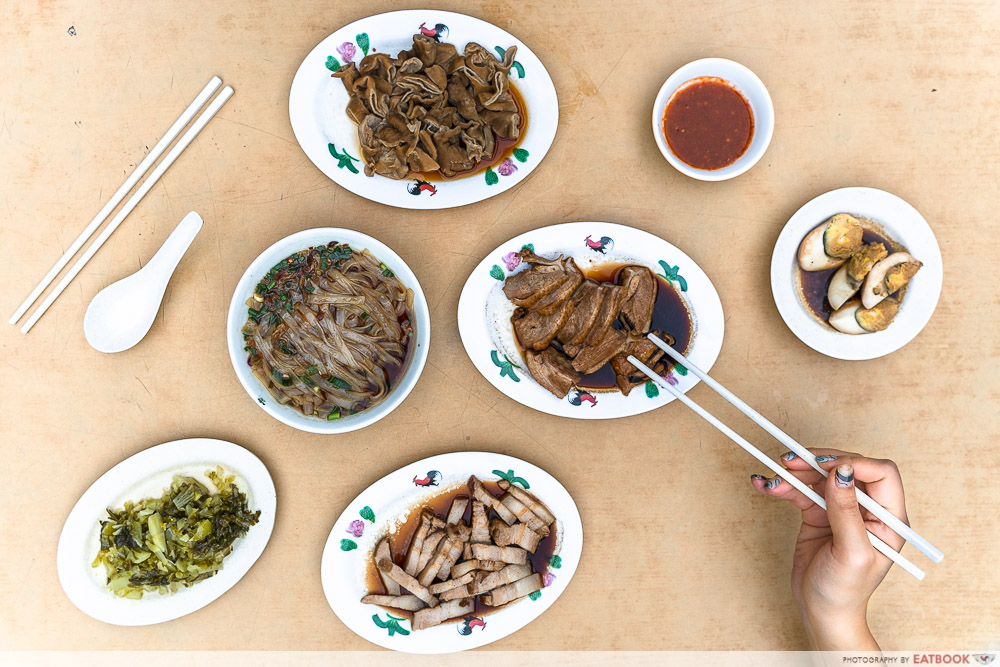 When you think of braised pig offal, you'd think: kway chap—but across the Causeway, a similar spread is known as kway teow kia, and there's no place to better acquaint yourself with this popular Johor street nosh than at Restoran Woon Kiang.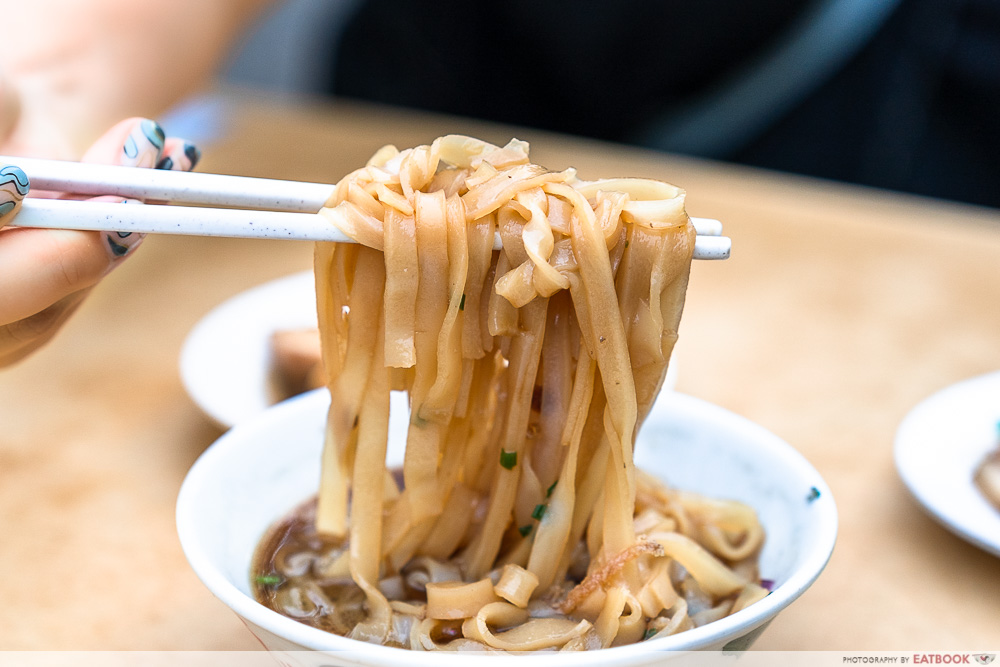 You'll be forgiven for thinking that kway teow kia equals thin kway teow, because that's the carb that takes the spotlight here, and which you should order alongside the various braised meats and innards.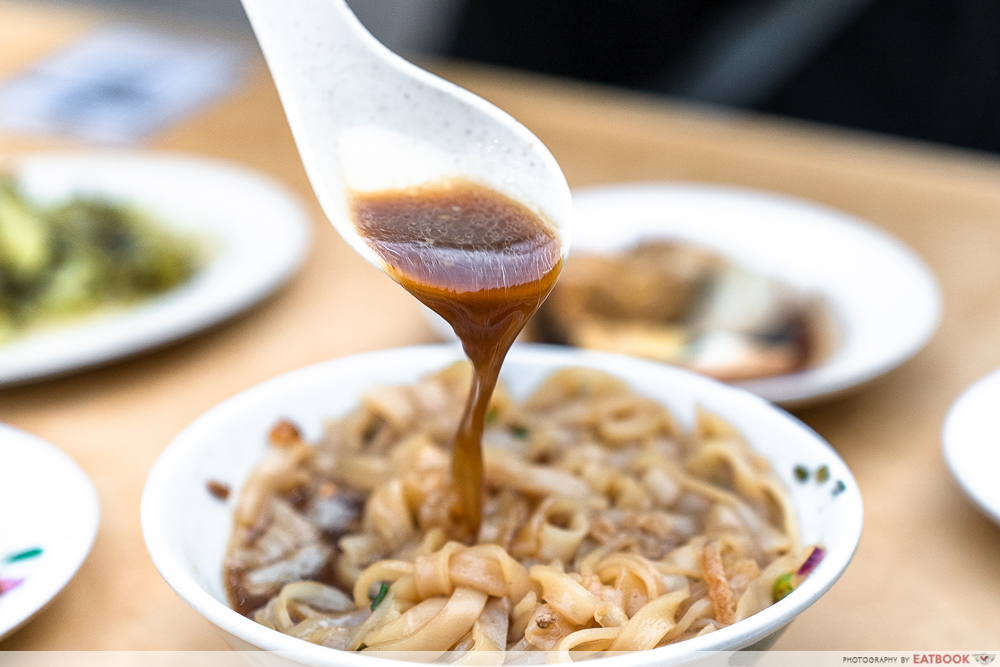 Served in a bowl of light yet robust, slightly herbal broth that's supposedly a mix of both stock and braising zhup, the noodles are super smooth and silky. The bowl also comes topped with shallots and lard bits, which add a welcome fragrance to each mouthful. When the kway teow has sat in the broth for a bit, it tastes even better.
17 Kway Chap Stalls In Singapore To Try, Including Stalls Open Till 3am
According to the order chit, there are 32 items on the menu at Restoran Woon Kiang, which include Pig Skin, Pork Belly, Braised Duck, Duck Web, Preserved Vegetables, Salted Egg, Chye Poh Omelette, Prawn Fritters, Chicken Feet, and more.
On the offal front, there's Tripe, Stomach, Tongue, Ear, and even Pig Head Skin. There aren't any stated prices, but you'll be charged according to the portion you ask for. Have these with the accompanying chilli dip, which leans spicy.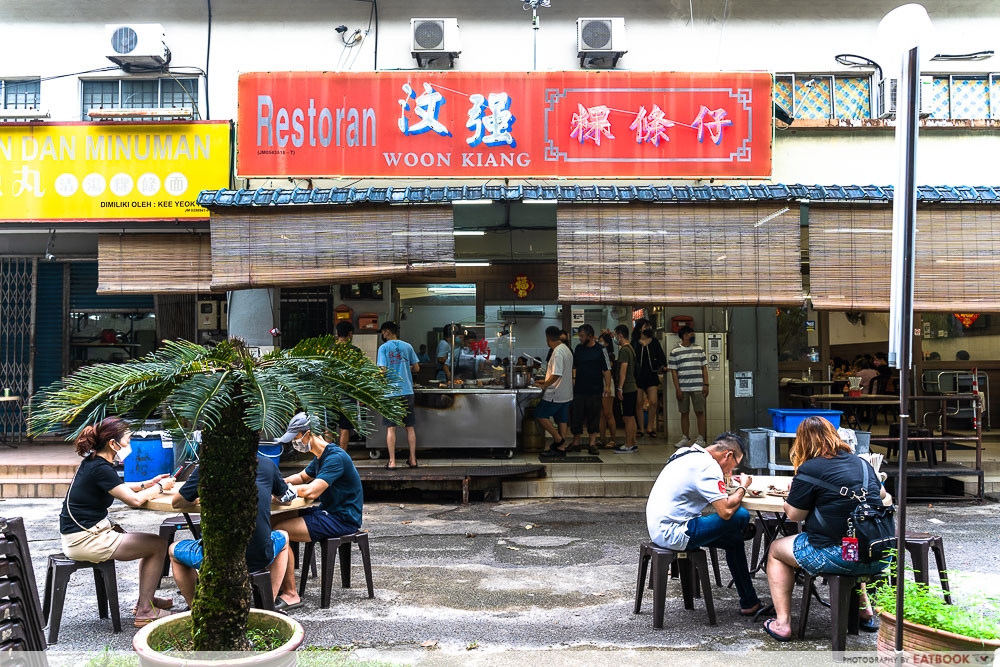 There are both air-conditioned seats within the shop space, or if you prefer dining al fresco, you can choose from tables set up outside the eatery, which spans two units. The crowd tends to start pouring in after dusk, but we hear that it gets additionally crowded come late night, since Woon Kiang operates till 3:30am daily.
For supper eats in Singapore, we've got a list of late night dessert spots you can check out. Otherwise, this list will sort out any kway chap cravings you might have!
Address: Jalan Pandan 2, Taman Stulang, 80300 Johor Bahru, Johor, Malaysia
Opening hours: Daily 9:30am to 3:30am
Tel: +60 7-220 0310
Website
Restoran Woon Kiang is not a halal-certified eatery
12 Late-Night Dessert Places That Close After 11pm For Muah Chee Gelato, Thai Milk Tea Bingsu And More
Photos taken by Brad Harrison Lee
This was an independent visit by Eatbook.SG