---
Best kway chap stalls in Singapore
---
Kway chap is a divisive dish. Those who enjoy the combination of braised offal and kway in a soupy, dark broth really really adore the dish, while those who can't stand eating innards stay a mile away. If you're in the former camp, then you'll also know that a really soul-warming bowl of kway chap is a labour of love, and good ones are few and far between.
To help you get your cravings sorted, here are 17 best kway chap stalls in Singapore.
---
1. Double Spring Teochew Lor Duck Kway Chap 
---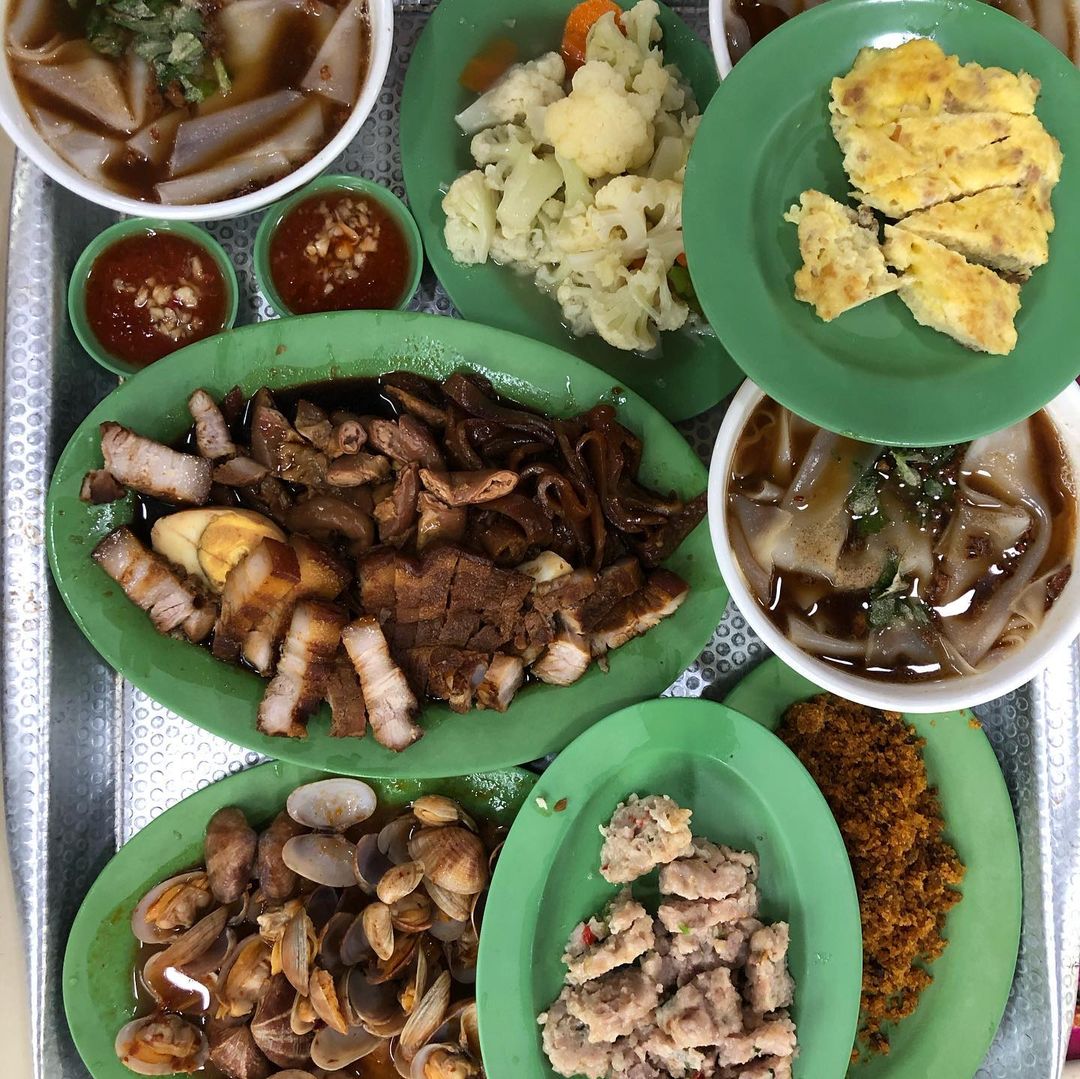 Image credit: @foodieagent1388
If you see long queues in Pek Kio Food Centre, it's usually for Pin Wei Chee Cheong Fun, Wah Kee Prawn Noodles, or Double Spring Teochew Lor Duck Kway Chap. This stall is known for their Duck Kway Chap, of which prices start at $4 for a set that feeds one person. The portion comes with duck that is braised in-house daily, Teochew-style, to tender ends. Get your platter with a bowl of kway ($0.50) or their ultra-fragrant yam rice ($0.50).
Address: 41A Cambridge Road, #01-48, Pek Kio Food Centre, Singapore 211041
Opening hours: Tue, Thurs-Sun 8am to 3pm
Pin Wei Chee Cheong Fun Review: Third-Generation Hawker Selling Handmade Rice Rolls Near Farrer Park
---
2. Quan Lai Kway Chap 
---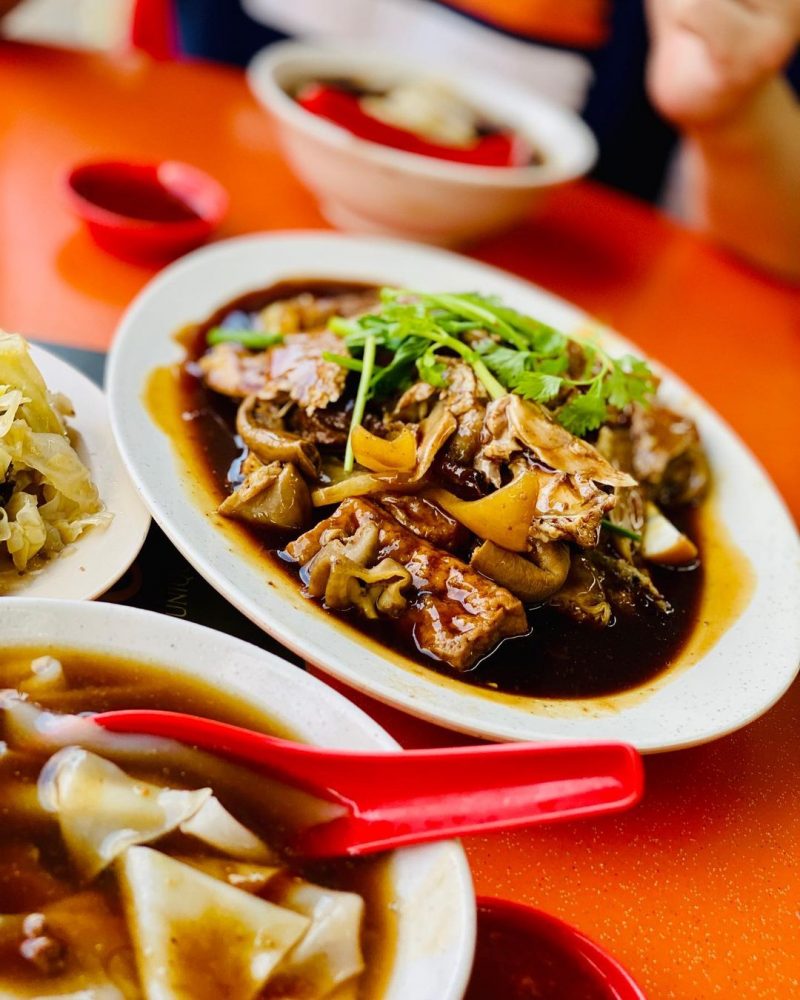 Image credit: @cameraseksin
Having been around for more than 50 years, Quan Lai is a household name for kway chap in Singapore. Portions here are very generous—their Signature Set for one person is priced at $13, but comes loaded with braised duck, pork belly, ngoh hiang, fish cake, tau pok, and the usual array of innards. Another must-order from the store is their Fried Pork Intestines (from $12), which fans praise to be crispy on the outside, and juicy on the inside.
Address: 558 MacPherson Road, Singapore 368223
Opening hours: Daily 9am to 3am
Tel: 6744 1252
---
3. Guan Kee Kway Chap 
---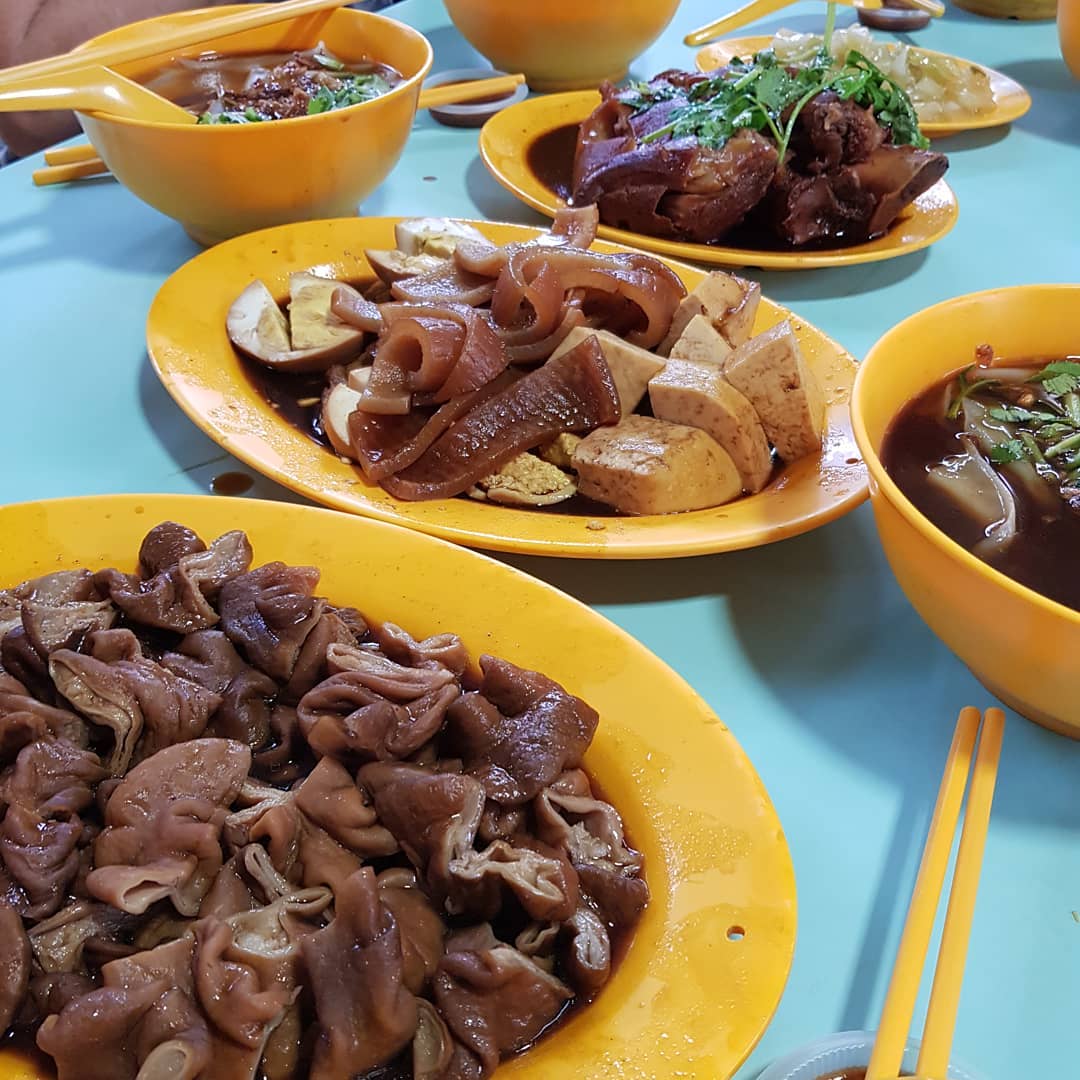 Image credit: @tlc.eats
Kway chap sets at Guan Kee Kway Chap start at $3.50 for one person, or $5.50 if you're seriously hungry. Their value-for-money portion sees tau pok, braised egg, pork skin, pork belly, fish cake, and pork intestines on the plate, served alongside their kway. The stall has been running since the 80s, and is a go-to for many in the Toa Payoh 'hood for quality kway chap. 
Address: 210 Lorong 8 Toa Payoh, #01-24, Singapore 310210
Opening hours: Tue-Wed, Sat-Sun 11am to 8pm
Tel: 9730 4033
---
4. Lao San Kway Chap 
---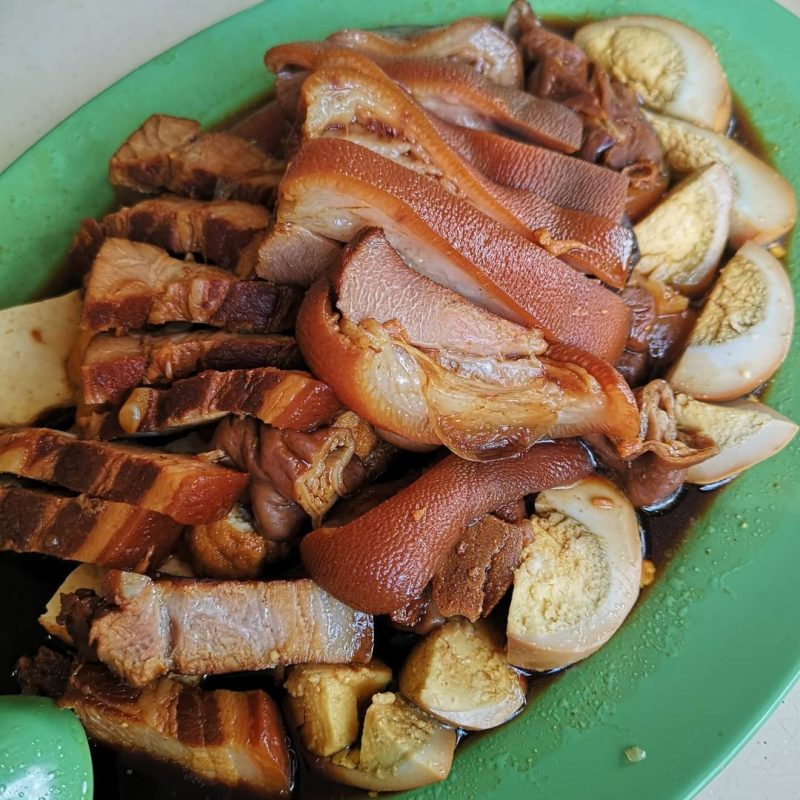 Image credit: @eatsleepgrowfat
Every item on the menu at Lao San Kway Chap is boldly flavoured. From the burst of five spice and gravy when you bite into rounds of braised intestines, to the whiff of shallot oil that comes with their piping hot bowl of kway, it's little wonder why diners here brave the queue for a portion. Prices here differ according to what parts you order, but expect to spend about $10 a head.
Address: 232 Ang Mo Kio Avenue 3, #01-119, Singapore 560232
Opening hours: Fri-Wed 8am to 9pm
Tel: 9487 0693
---
5. 284 Kway Chap 
---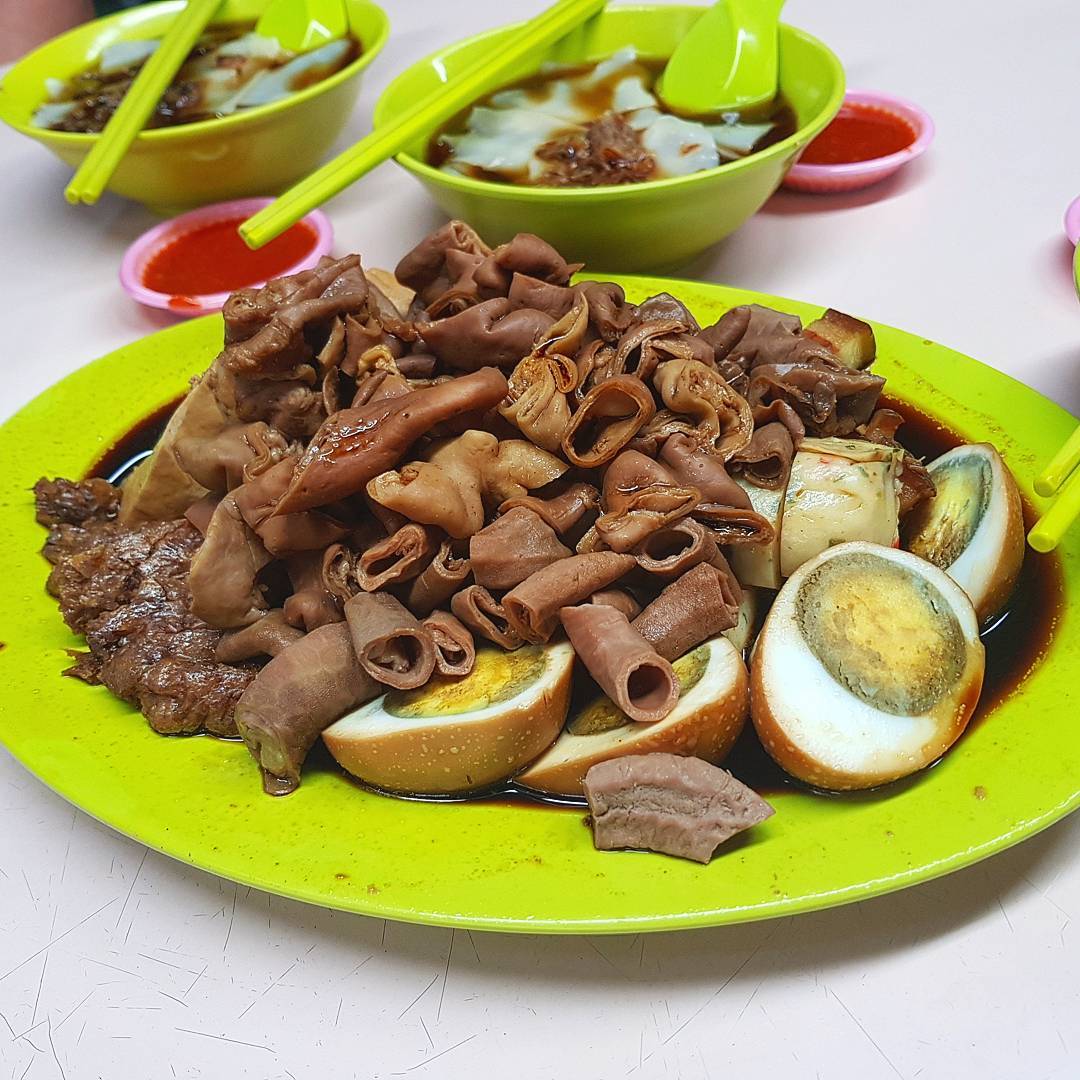 Image credit: @thehungrypang
Only open from 8pm, 284 Kway Chap is a supper favourite for Bishan residents. Instead of there being fixed sets, pick and choose what you want to go with your kway ($0.50). Prices start at $0.60 for tau pok, and go between $1.50 to $3 for the various innards. For fans of really herbal, soy-rich kway chap, though, do note that the stall's recipe is milder than most.
Address: 284 Bishan Street 22, Singapore 570284
Opening hours: Sat-Thurs 8pm to 3am
---
6. Garden Street Kway Chap 
---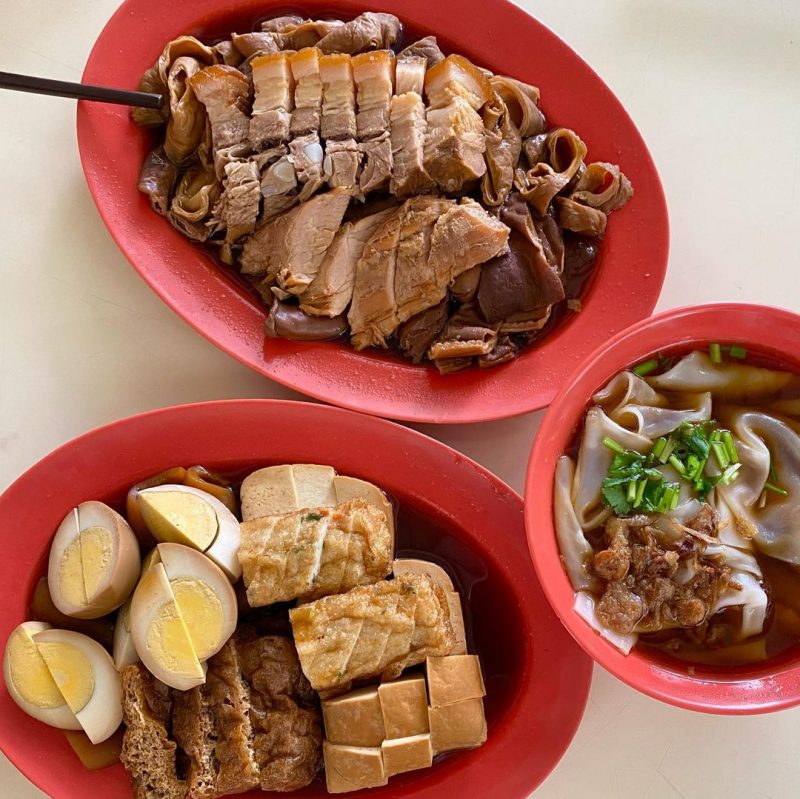 Image credit: @sgfoodaffair
Garden Street Kway Chap has been going strong since the 40s, with its recipe handed down from generation to generation. The soup has 15 ingredients and is boiled for hours to concentrate its flavour. Their kway here is especially silky, and the innards are well-cooked to springy ends. Because everything is cut-to-order, do be prepared to wait a bit for their sets, which start at $5.50.
Address: 49A Serangoon Garden Way, #01-21, Serangoon Garden Market & Food Centre, Singapore 555945
Opening hours: Wed 9am to 3pm
Tel: 9001 7844
---
7. Covent Garden Kway Chap 
---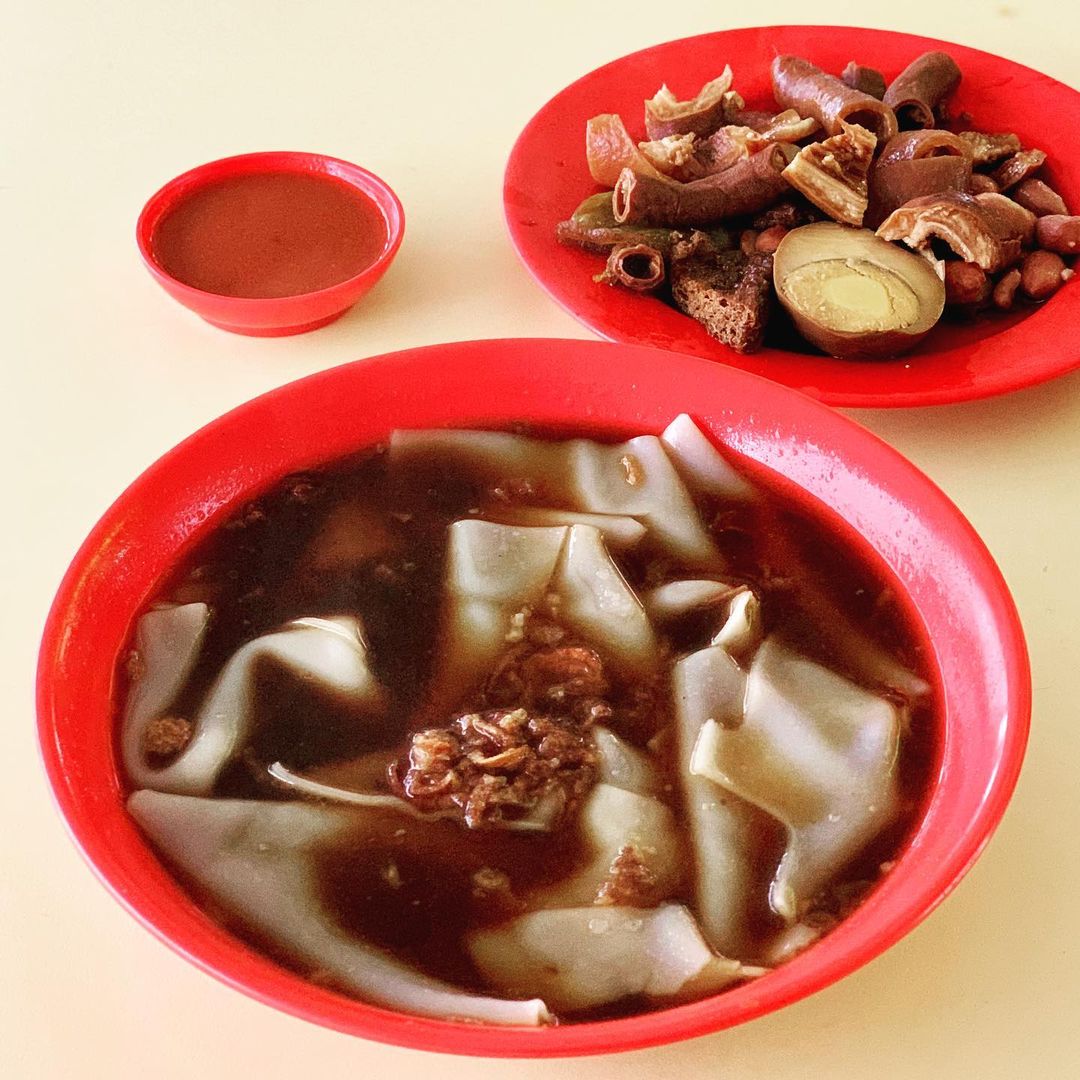 Image credit: @george.kooi
Covent Garden Kway Chap is extremely affordable, as you can get pig skin, small intestine, and other liao for just $0.50 each. The stall remains run by its 89-year-old Teochew founder, who wakes up at 4am daily to prepare the offal and broth. Note that there is a minimum order of $3, though you can easily hit that amount by ordering a mix of ingredients, including their flavourful large intestines ($2).
Address: 22B Havelock Road, Singapore 162022
Opening hours: Tue-Sat 6am to 1pm
---
8. Da Cheng Kway Chap 
---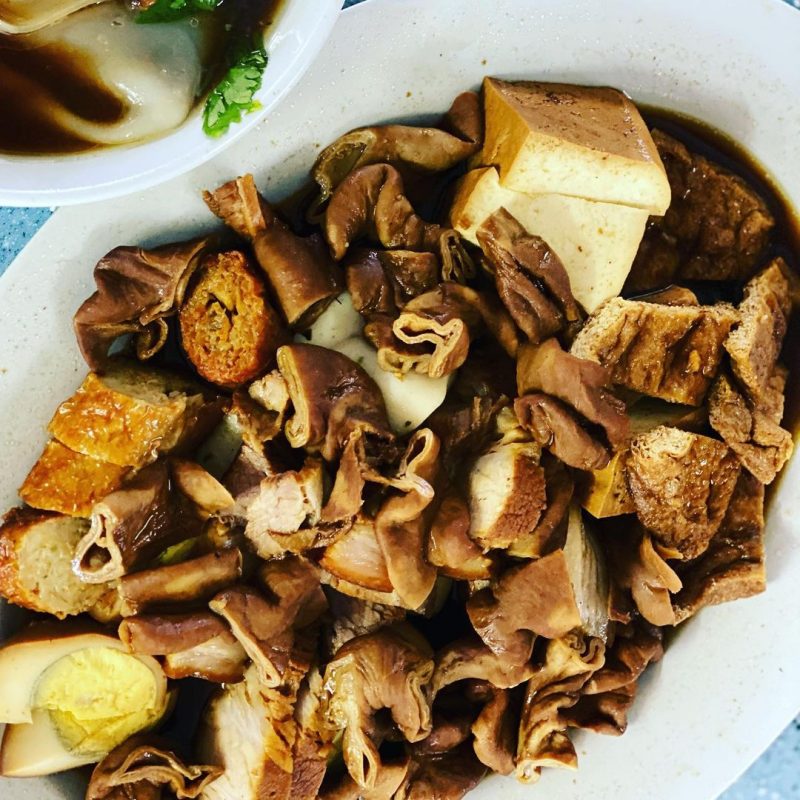 Image credit: @tigerkiller
An underrated gem in Toa Payoh is Da Cheng, as they have a variety of braised ingredients that is wider than most stalls. From pig's ears and braised pork belly, to ngoh hiang, you'll be spoiled for choice to choose what to go with their light, aromatic kway. Prices start at $3.50 for a single person's portion.
Address: 127 Lorong 1 Toa Payoh, #02-14, Singapore 310127
Opening hours: Tue-Sun 5:30am to 3:30pm
---
9. Shi Le Yuan 
---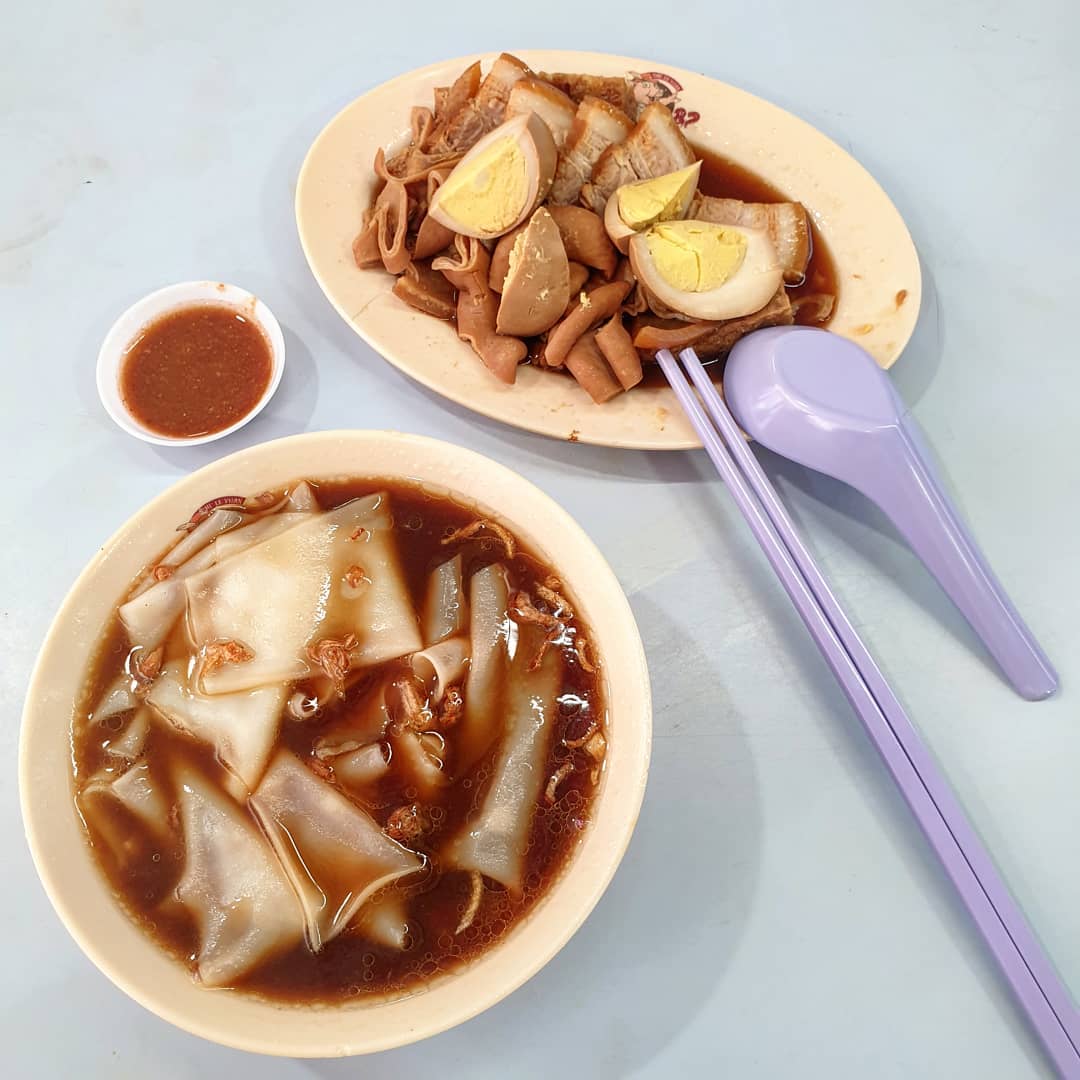 Image credit: @teckleng
Michelin-approved Shi Le Yuan has made an appearance in both the 2017 and 2019 editions of the dining guide for their kway chap. A portion here starts at $4, and their kway goes for an extra $0.50. It seems like their kway chap is not braised for as long as other stalls, resulting in much cleaner-tasting fare that won't get too jelak as you chow down. Be prepared to queue for a minimum of 20 minutes here.
Address: 85 Redhill Lane, #01-82, Singapore 150085
Opening hours: Daily 7am to 1pm
---
10. Siglap Kway Chap 
---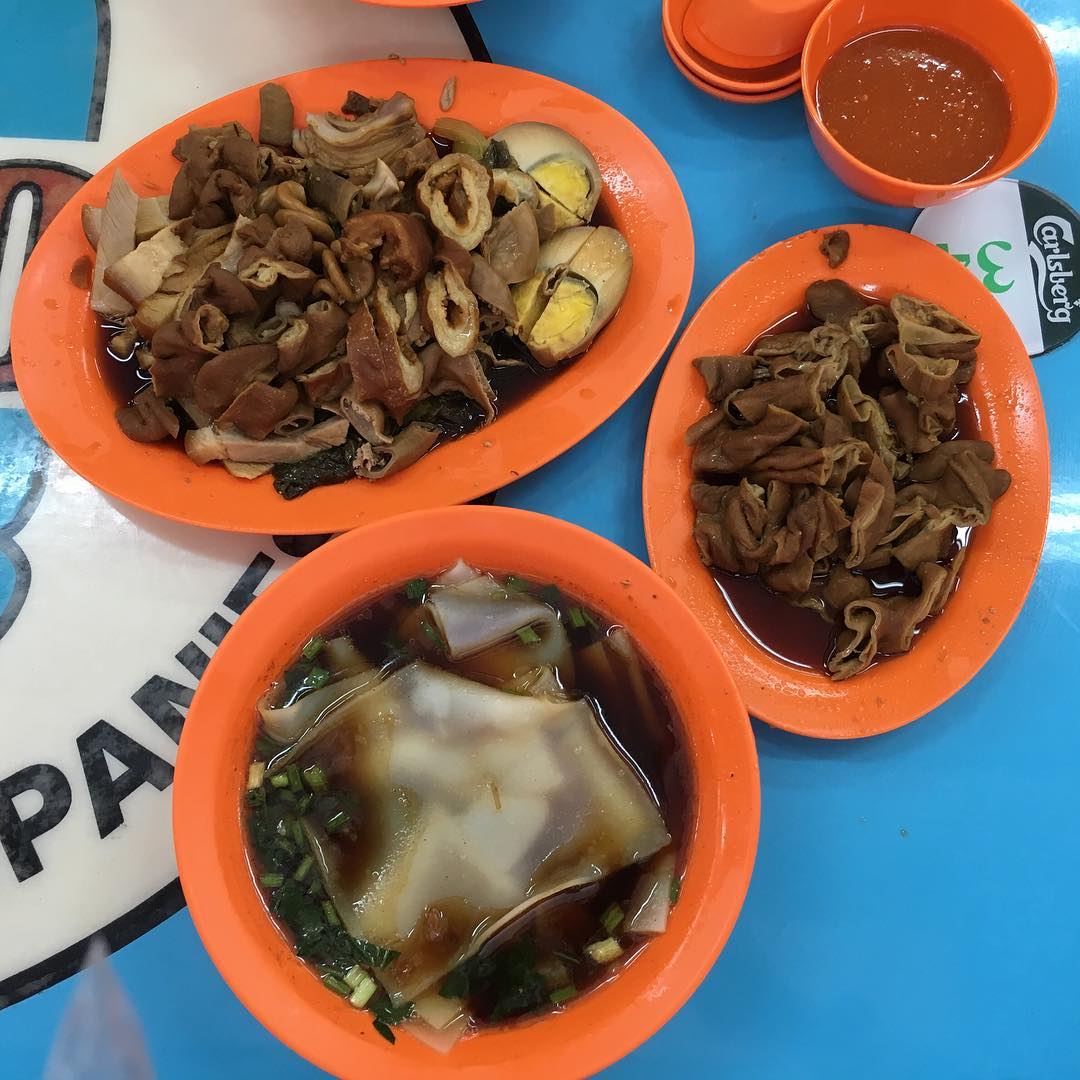 Image credit: @jactan28
The owner of Siglap Kway Chap has been honing his craft for over 50 years, and he still makes his fare the same way he has done since day one. Spices are pan-fried before being added to the sauce to intensify their aroma, while the pork he uses is always fresh, and not frozen. Prices start from $4 for a single person's set.
Address: 727 East Coast Road, 3838 Eating Place, Singapore 459073
Opening hours: Fri-Wed 8am to 2:30pm
---
11. Blanco Court Kueh Chap
---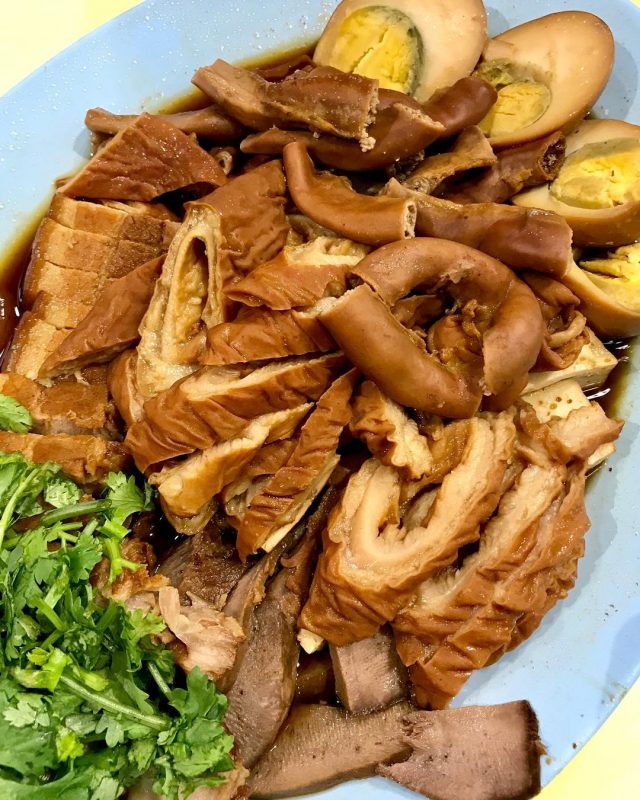 Image credit: @gilabutnottoxic
Open from the wee hours of the morning till the afternoon, Blanco Court Kueh Chap offers comforting breakfast and lunch fare for those in the Holland Village area. The stall has been around since the '50s, and their recipe is known for being on the lighter side. A single person set here comes with pork belly, egg, and intestines, all braised in a dark soy sauce. You can choose to add on more items such as big intestines, stomach, and even tongue if you're big on offal.
Address: 44 Holland Drive, #02-02, Holland Drive Market & Food Centre, Singapore 270044
Opening hours: Tue-Thurs, Sat-Sun 7am to 2:30pm
Tel: 9848 7399
---
12. Kuey Chap
---

Image credit: @choochoomcchooface
Expect to queue for at least 20 minutes at Kuey Chap, a hidden gem in Toa Payoh Lorong 4. The broth and braising lor here has pronounced herbal notes, and one portion comes with quite an ample amount of goods for just $4. Apart from their kway chap, the stall also sells pig's organ soup ($4), braised pig trotter ($5), and braised chicken feet ($3) for more to go with your kway.
Address: 93 Lorong 4 Toa Payoh, #01-40, Singapore 310093
Website: Tue-Wed, Fri-Sun 5:30pm to 11pm
---
13. Chai Chee Kway Chap 
---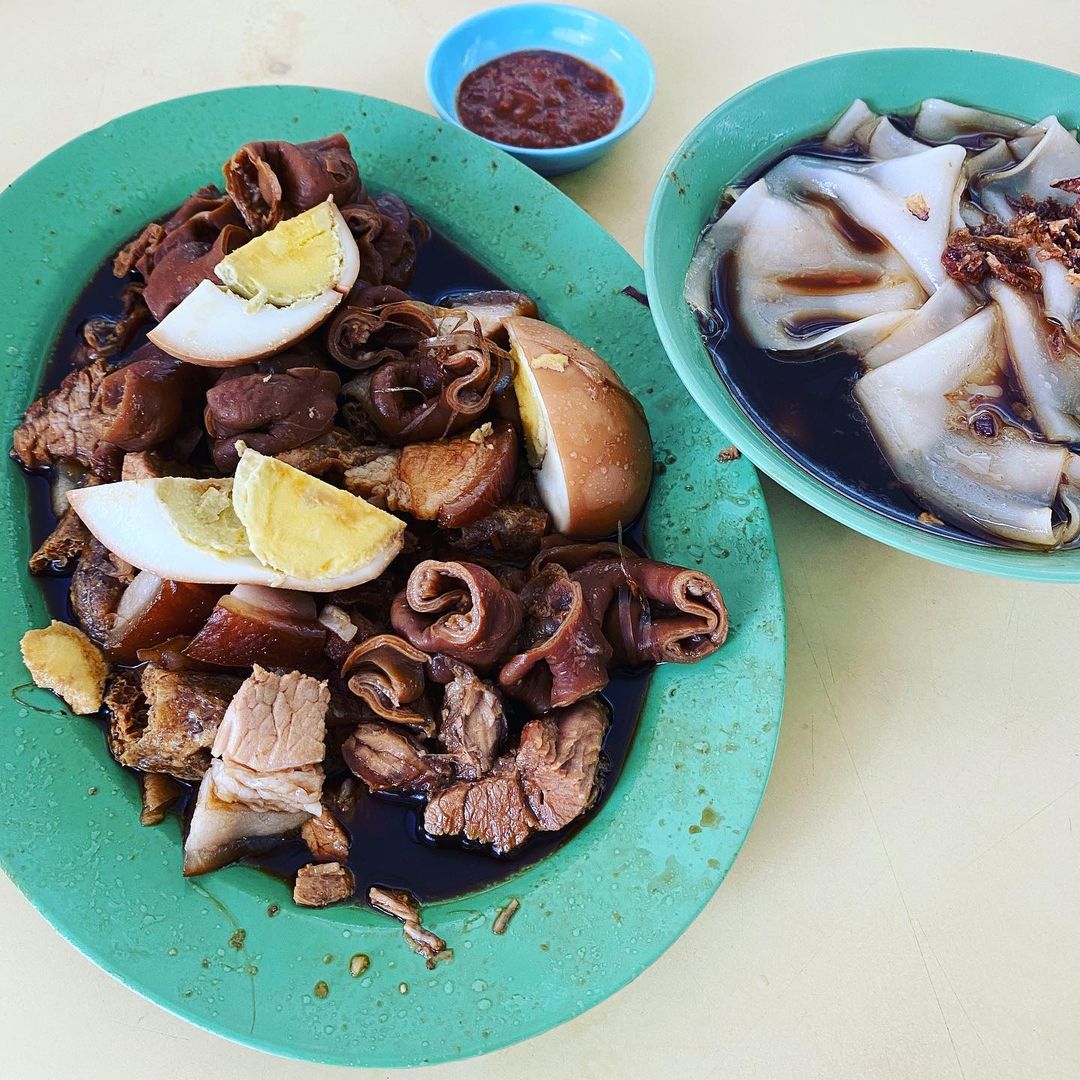 Image credit: @hien1171
216 Bedok North is home to two big players in the local kway chap scene, of which Chai Chee Kway Chap is one. Queues here last around half an hour, as fans patiently wait for their dose of soft kway, stewed meats, and clean intestines braised in a spiced, soy-based stock. Prices start at $3.40 a person, with an additional $3 charge for extra intestines. Don't miss the pig skin here too, as it really is a textural delight.
Address: 216 Bedok North Street 1, #01-67, Singapore 460216
Opening hours: Tue 7am to 12:30pm, Wed, Fri-Sun 7am to 1pm
---
14. Chris Kway Chap 
---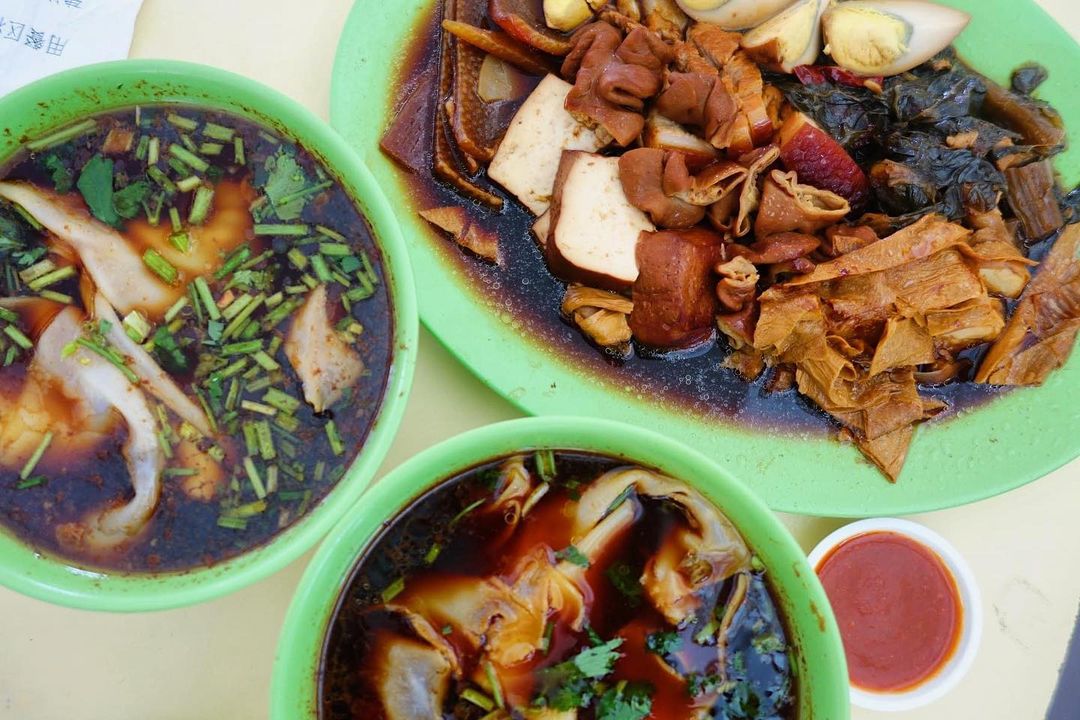 Image credit: @chriskwaychap
The next stall to try in 216 Bedok North is Chris Kway Chap. Here is where herbal flavours reign, and you can expect an aromatic, sweet stock to accompany your kway order. Another reason that draws fans to the stall is the meticulous way they braise all their offal separately, so the large intestines on your plate will taste distinct from the small intestines, for example. Portions here start at $5 a person.
Address: 216 Bedok North Street 1, #01-80, Singapore 460216
Opening hours: Thurs-Sun 8:30am to 1:30pm
---
15. Huat Kee Kway Chap 
---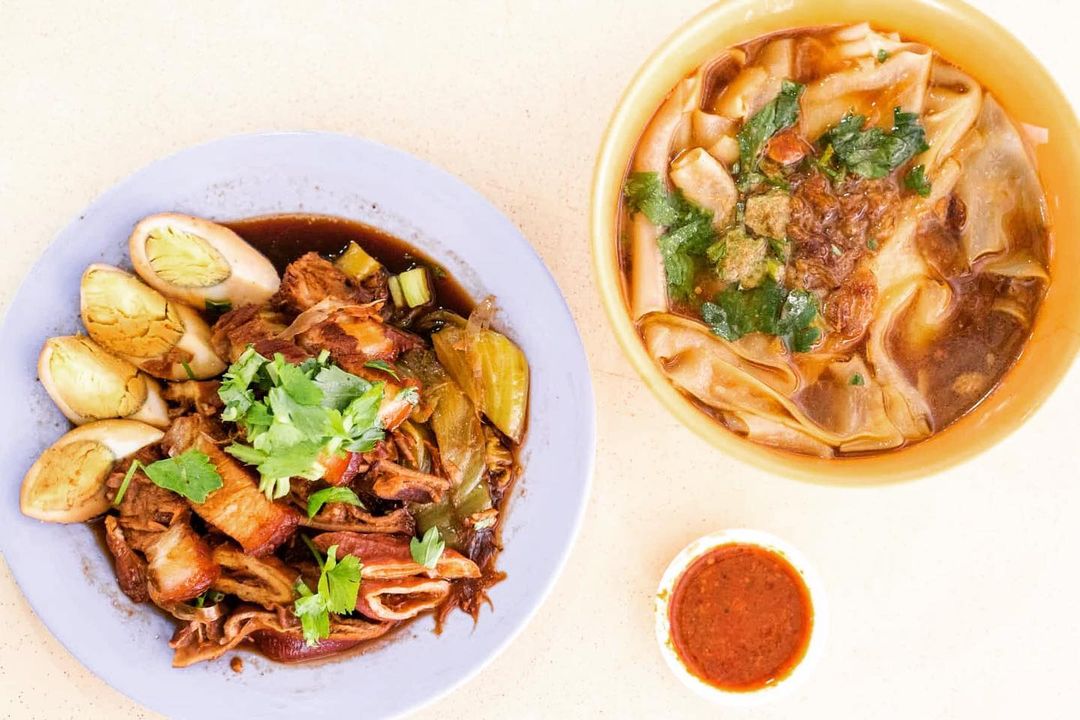 Image credit: @huatkeekwaychap.sg
Yishun dwellers, put this stall on your radar. Huat Kee has been around since the 70s and continues to prepare delicious, homely kway chap day after day. You must come down early if you want to enjoy the full range of ingredients available here, as the stall tends to sell out fast. A one-person set is priced at $5.50 and gets you all the usual fixings, but you can top-up $2 for additional ingredients. The fried pig skin is a must.
Address: 171 Yishun Ave 7, Singapore 760171
Opening hours: Thurs-Tue 6:30am to 1:30pm
Tel: 8121 2655
Website
---
16. Ying Yi Kway Chap
---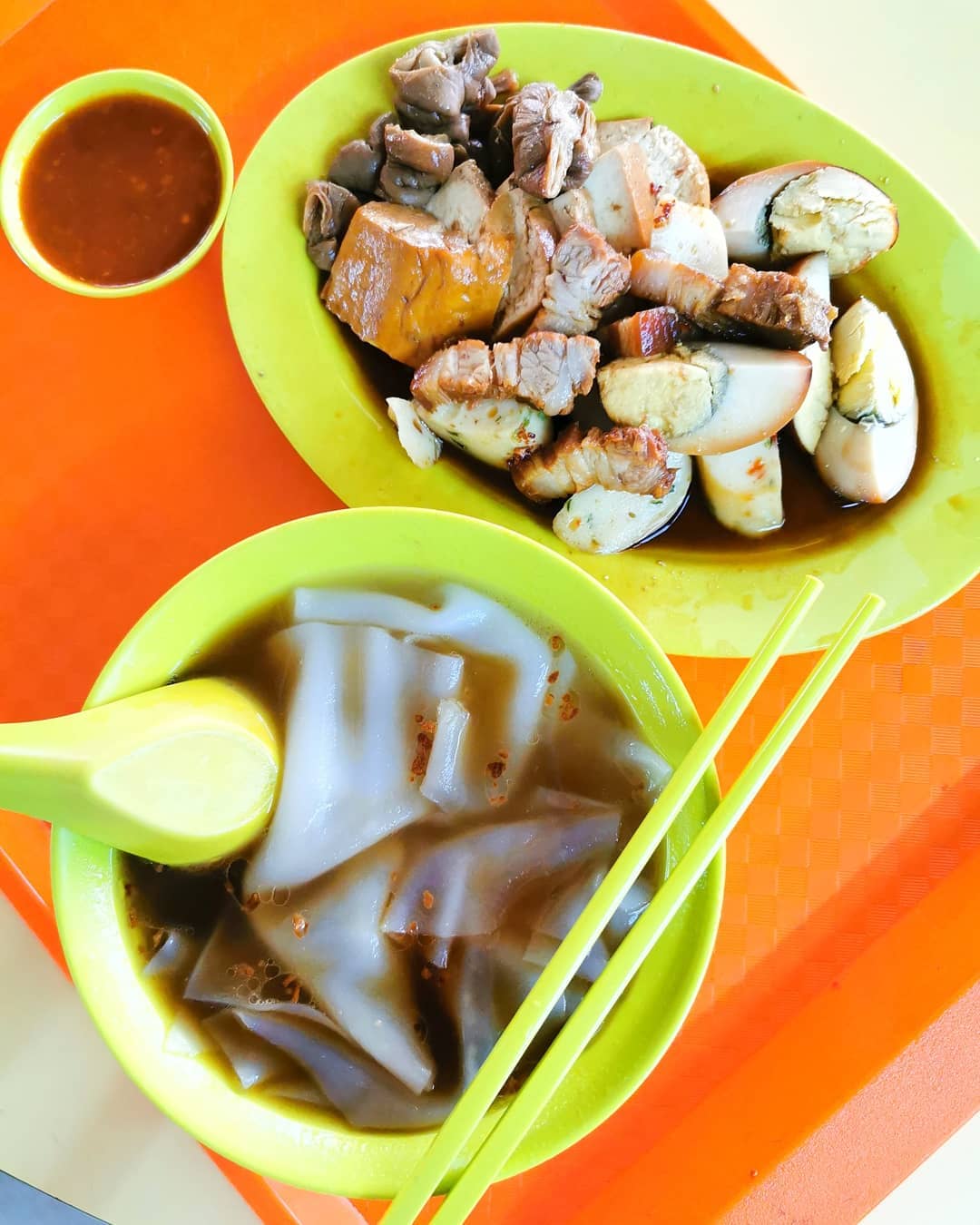 Image credit: @tamkokseng
This 20-year-old stall puts in great care to prepare their braising liquid, as it contains a medley of spices slow-cooked for hours. It is lighter on the soy here, so expect to enjoy the natural flavours of the elements in your kway chap order, from the earthy intestines to the fatty pork belly. Expect to pay around $5 per person. The stall sells braised duck rice too!
Address: 527 Ang Mo Kio Ave 10, #01-145, Singapore 560527
Opening hours: Fri-Wed 7am to 3pm
---
17. Cheng Heng Kway Chap 
---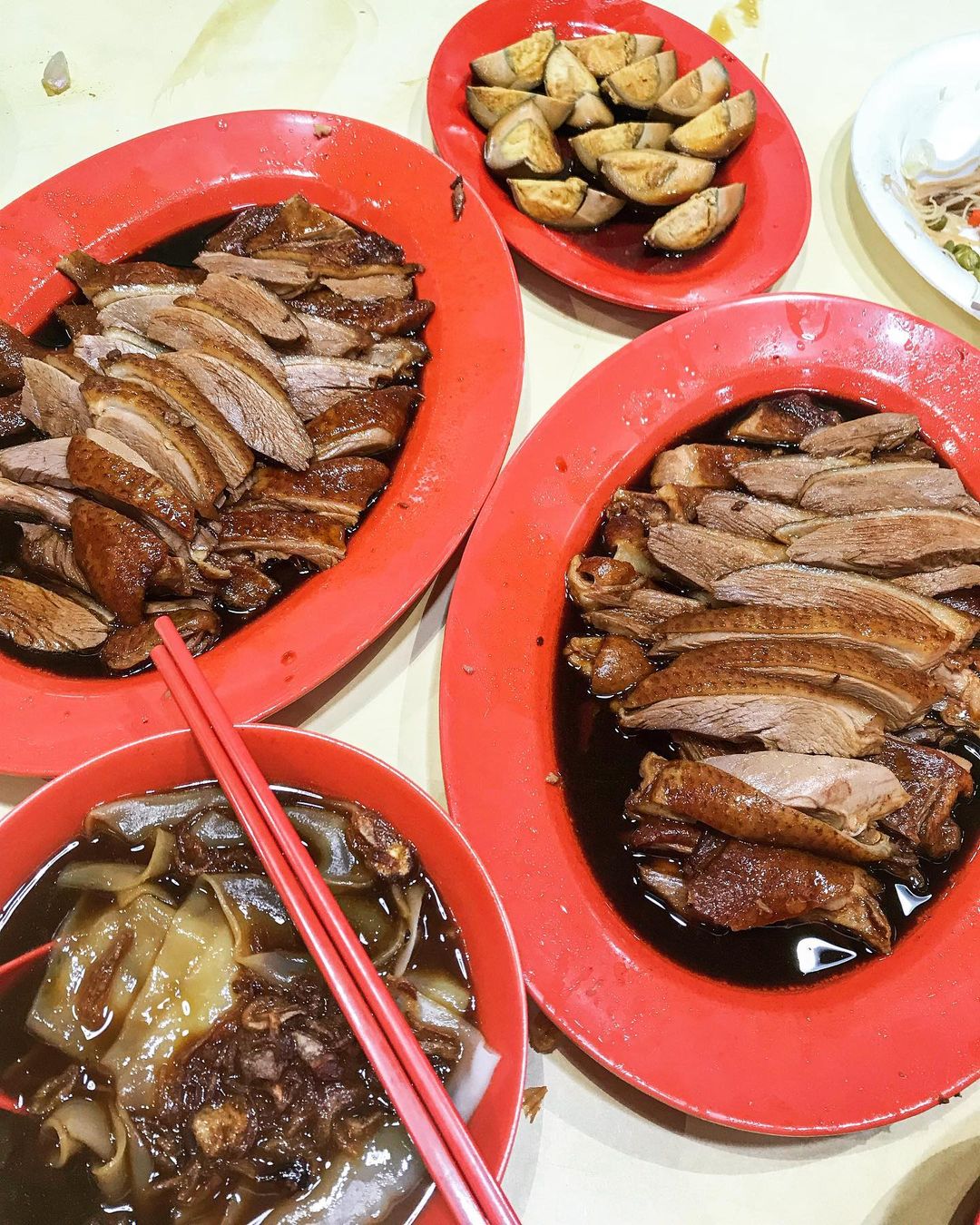 Image credit: @_gwaceeats
This Michelin-approved stall got a nod for their flavourful kway, zhap, and braised meats. The braising liquid here really hits the mark, balancing both herbal and savoury, so you can ensure each piece you pick up from your platter, whether duck or innards, tastes top-notch. $3.50 gets you a single portion, and you can top up to $5.80 to get a serving of duck alongside. Be prepared to wait a while in line.
Address: 44 Holland Drive, #02-05, Singapore 270044
Opening hours: Fri-Wed 7am to 2:30pm
---
Kway chap stalls open till late
---
If you're a big fan of braised innards, then come to any of these stalls to get your fix. While some are only open from morning to noon, others are open till 3am, great as a supper option.
17 Bak Kut Teh in Singapore To Try, Including Dry Klang BKT, 80-Year-Old Hokkien BKT And More
For more hearty hawker favourites, check out our review of Old World Bak Kut Teh in Yishun, where they sell herbal bak kut teh along with fried pig's organ porridge. Alternatively, check out our guide to the best bak kut teh places in Singapore.
Old World Bakuteh Review: Teochew Bak Kut Teh With Fried Porridge And Dry Mee Sua At Yishun
Featured image adapted from @eatsleepgrowfat and @george.kooi.