---
Hokkien Mee in Singapore
---
Hokkien mee, unlike other hawker favourites like Hainanese chicken rice, was born right here in Singapore. It has its roots in Rochor Road, where fishermen would fry noodles with the leftover catches of the day. Not to be confused with KL-style hokkien mee, hokkien mee here refers to a dish of yellow noodles with thick or thin beehoon, fried with copious amounts of lard and savoury, umami prawn stock, and finished with fresh prawns, squid and pork belly.
Everyone loves themselves a plate of good, prawny fried hokkien mee. To celebrate this glorious dish, here's a list of our 10 favourite hokkien mee stalls in Singapore.
---
1. Kim Keat Hokkien Mee
---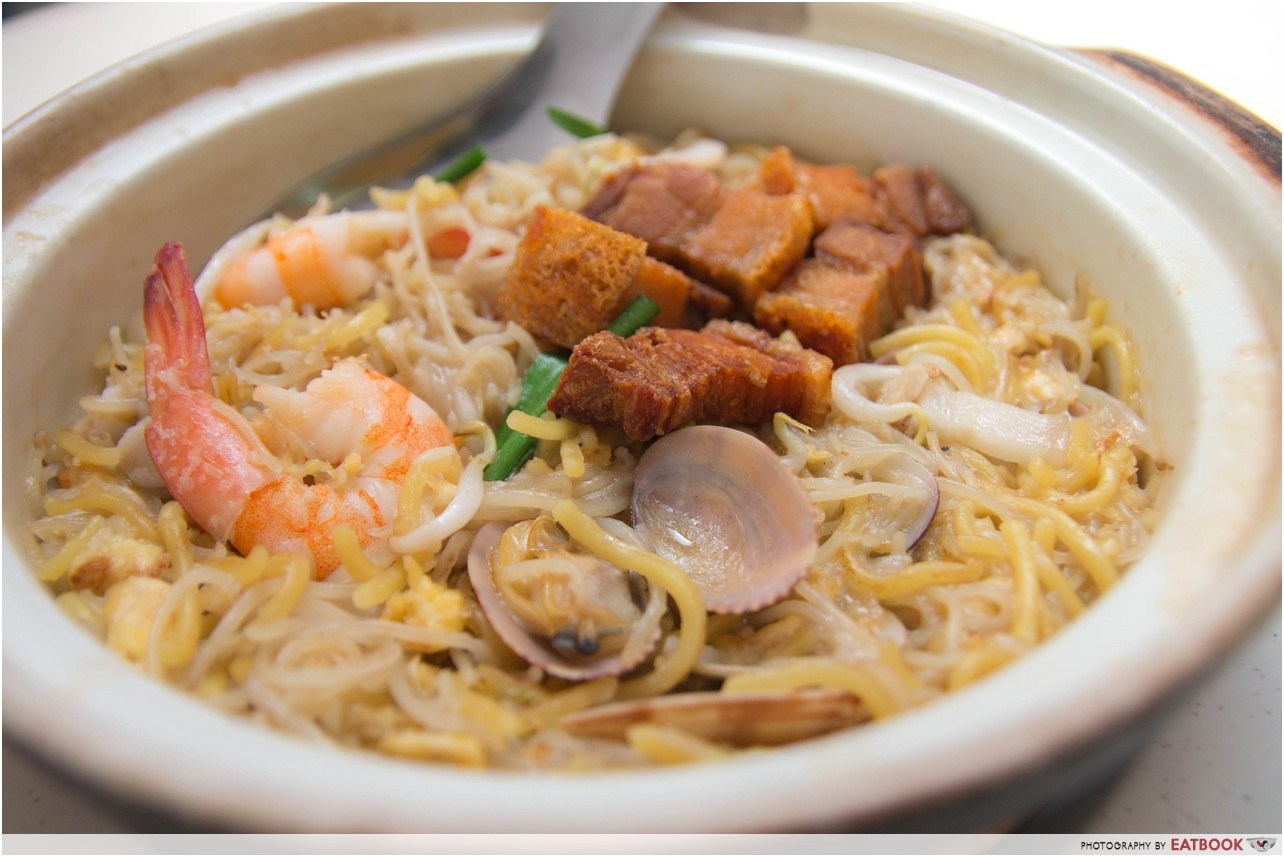 Kim Keat Hokkien Mee serves up two versions of its hokkien mee ─ wet, in a claypot or dry, on opeh leaves. They're best known for their claypot hokkien mee, which for a good long while was all over our social media feeds. Instead of topping their hokkien mee with crispy lard, they do it one better by throwing on deep fried pork belly that's simultaneously crisp, tender and melt-in-your-mouth. Originally run by the late Mr Kelvin Lee, an ex-convict for whom Kim Keat Hokkien Mee was his redemption, it is now manned by his son.
Opening hours: 11:15am to 7:45pm (Closed Tuesday)
Address: Blk 92 Toa Payoh Lorong 4, #01-264, Singapore 310092
---
2. Tian Tian Lai Hokkien Mee
---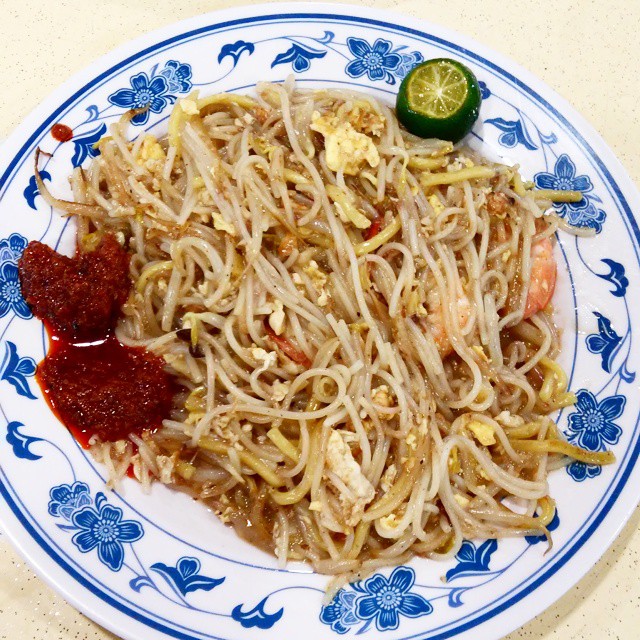 Image credit: @iizumizz
Literally translated, Tian Tian Lai is a call for you to "come daily", and we think it works. The average wait for your order of hokkien mee at Tian Tian Lai is 45 minutes to an hour, and they have even made it on to the Michelin Guide's list of top hokkien mee in Singapore. The plate of hokkien mee served here tends on the wetter side of things, and they are extra generous with lard and pork belly, which might make it a little too porky for some tastes.
Opening hours: Tues to Sun, 8am to 2:30pm
Address: Blk 127 Toa Payoh Lorong 1, #02-27, Toa Payoh Lorong 1 Food Centre, Singapore 310127
---
3. Nam Sing Hokkien Fried Mee
---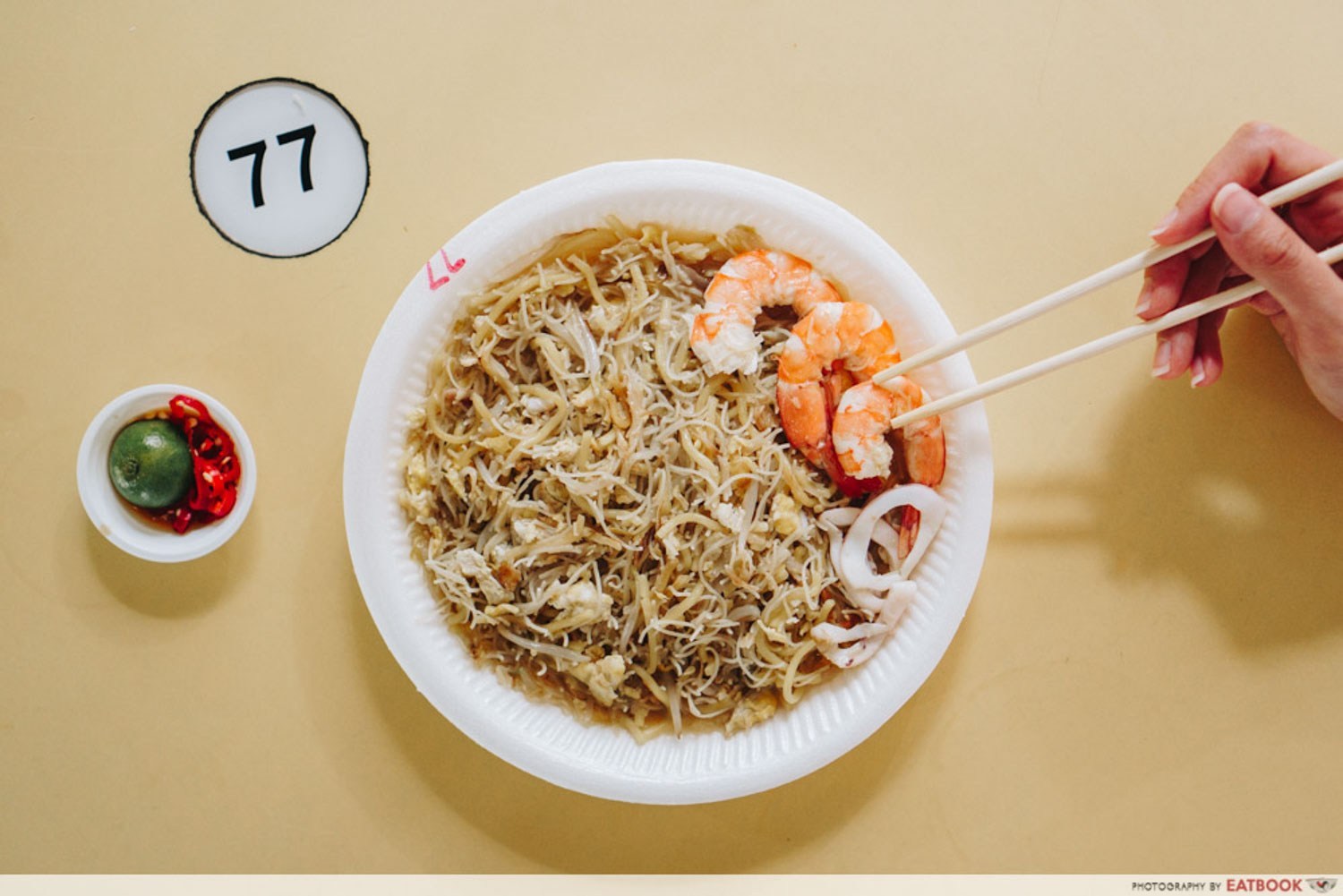 These guys have been around since 1963. Nam Sing is known for only using thin beehoon in their hokkien mee, and for serving it only with slices of fresh red chilli on the side. Try asking for sambal belacan and risk the loss of your head. The thin beehoon they use is a great vehicle for soaking up all the prawn stock and seasonings, making for an extremely tasty plate of hokkien mee. With such a flavourful offering, it's no wonder they prefer not to detract from it with sambal belacan. Check out their Instagram page for their off-days, which from experience can be erratic, and call at least an hour ahead to place your order. 
Opening hours: 10am to 6pm (Or sold out)
Address: Blk 51 Old Airport Road, #01-32 Old Airport Road Food Centre & Shopping Mall, Singapore 390051
Telephone: 6440 5340
12 Best Prata Places in Singapore Worth Sacrificing Your Diet For
---
4. Hokkien Man Hokkien Mee
---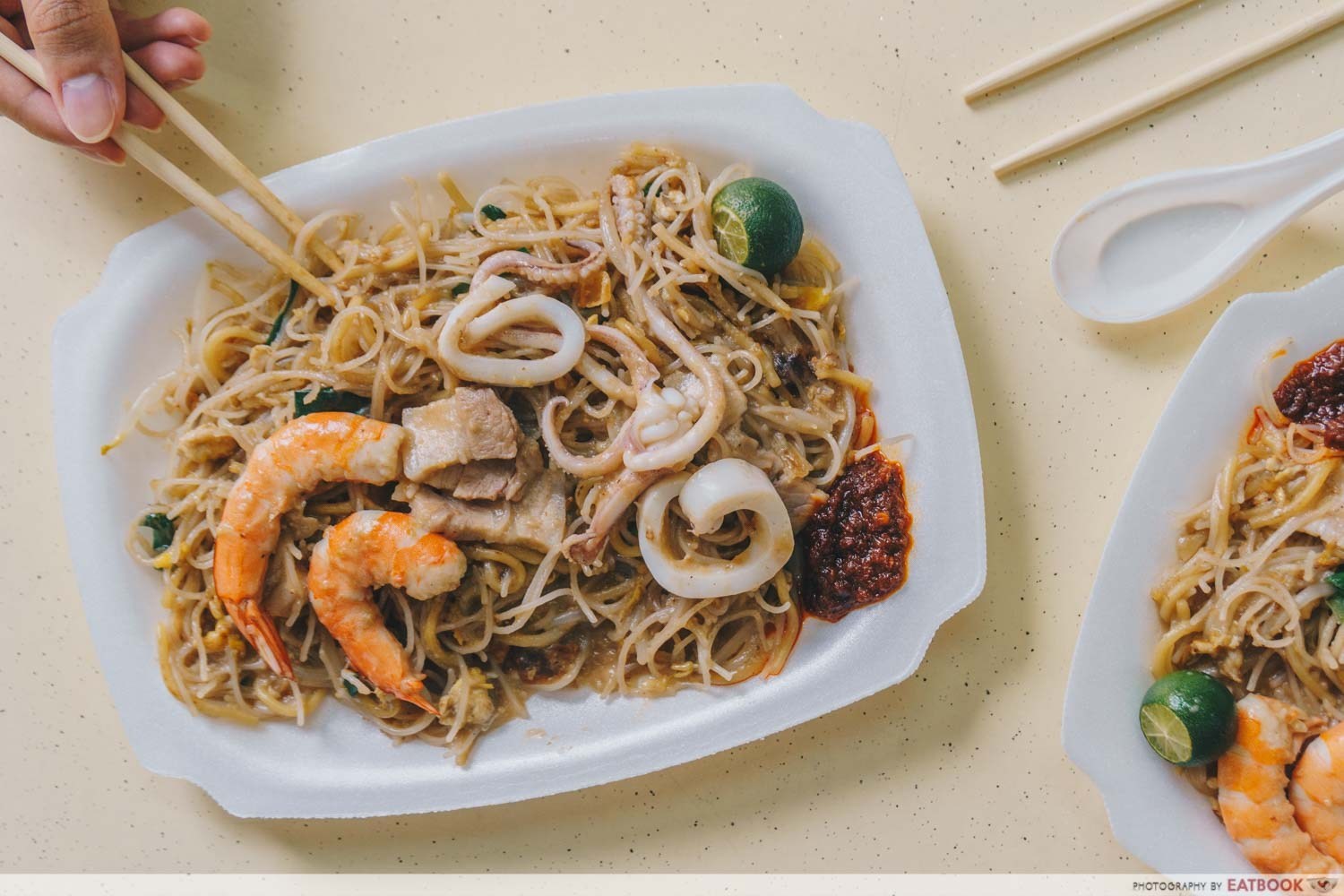 Hokkien Man Hokkien Mee's claim to fame is chef Xavier Neo, who was previously a sous chef at the three Michelin-starred Les Amis. He applies French culinary techniques to this humble hawker favourite, and the sambal belacan is an adaptation of his wife's nasi lemak sambal. This plate of hokkien mee is a hot commodity among the residents in the area, and they will tell you that there is constantly a long queue and the waiting time runs to approximately 45 minutes.
Opening Hours: Tue-Sun, 10am to 2:30pm
Address: Blk 19, Toa Payoh Lorong 7, #01-264, Kim Keat Palm, Singapore 310019
---
5. Ah Hock Hokkien Mee
---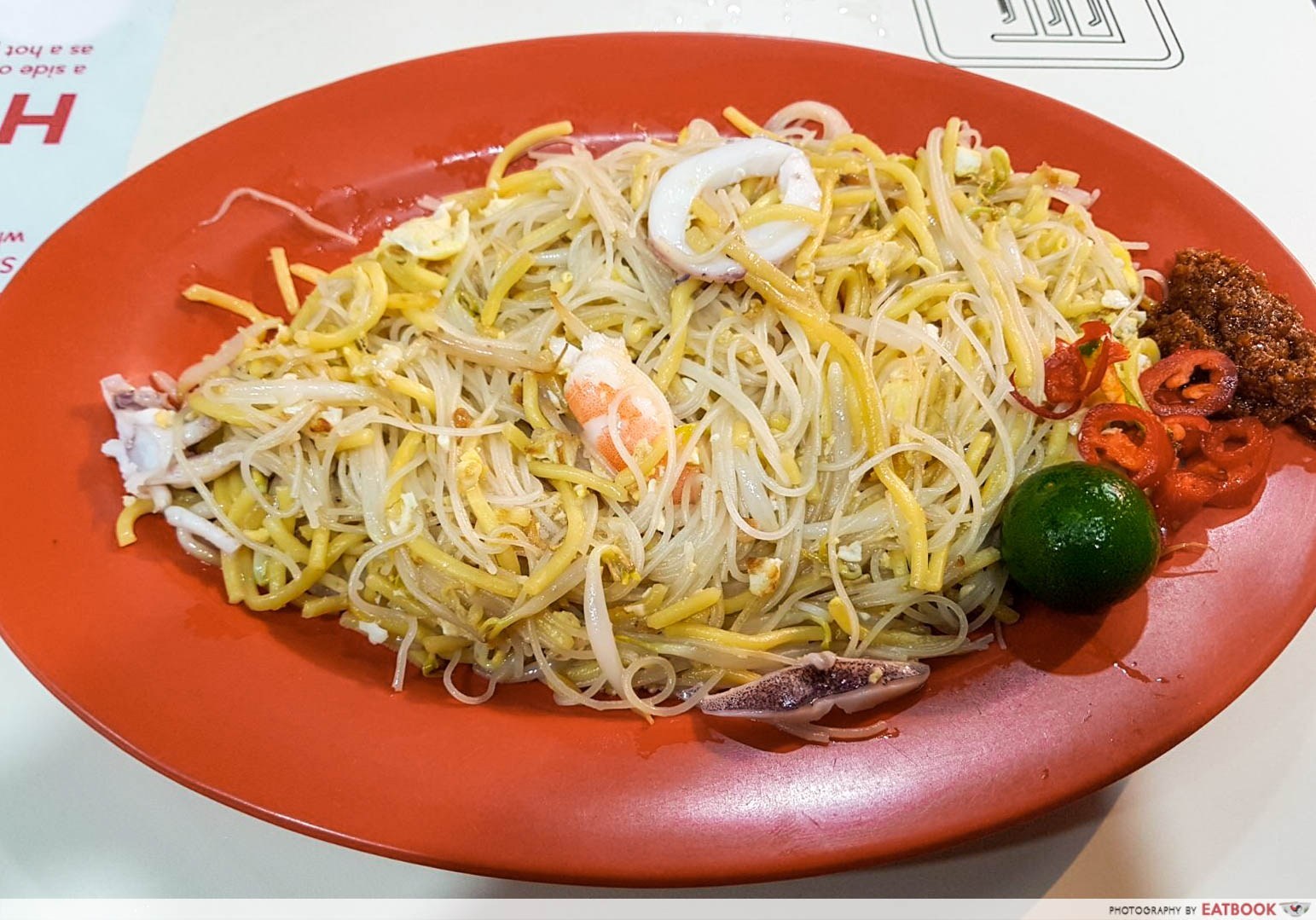 Ah Hock Hokkien Mee is, without a doubt, one of the best-known stalls in Chomp Chomp Food Centre, with a loyal following all of its own. It holds a Michelin Plate, which denotes a plate of quality food, and you can expect an average wait of 30 to 45 minutes on a good day. Unlike many of the other hokkien mee on this list, don't be expecting any lard in this plate of noodles.
Opening Hours: 5:30pm to 12am (Closed Monday)
Address: 20 Kensington Park Rd, Stall 27, Chomp Chomp Food Centre, Singapore 557269
---
6. Xiao Di Fried Prawn Noodle
---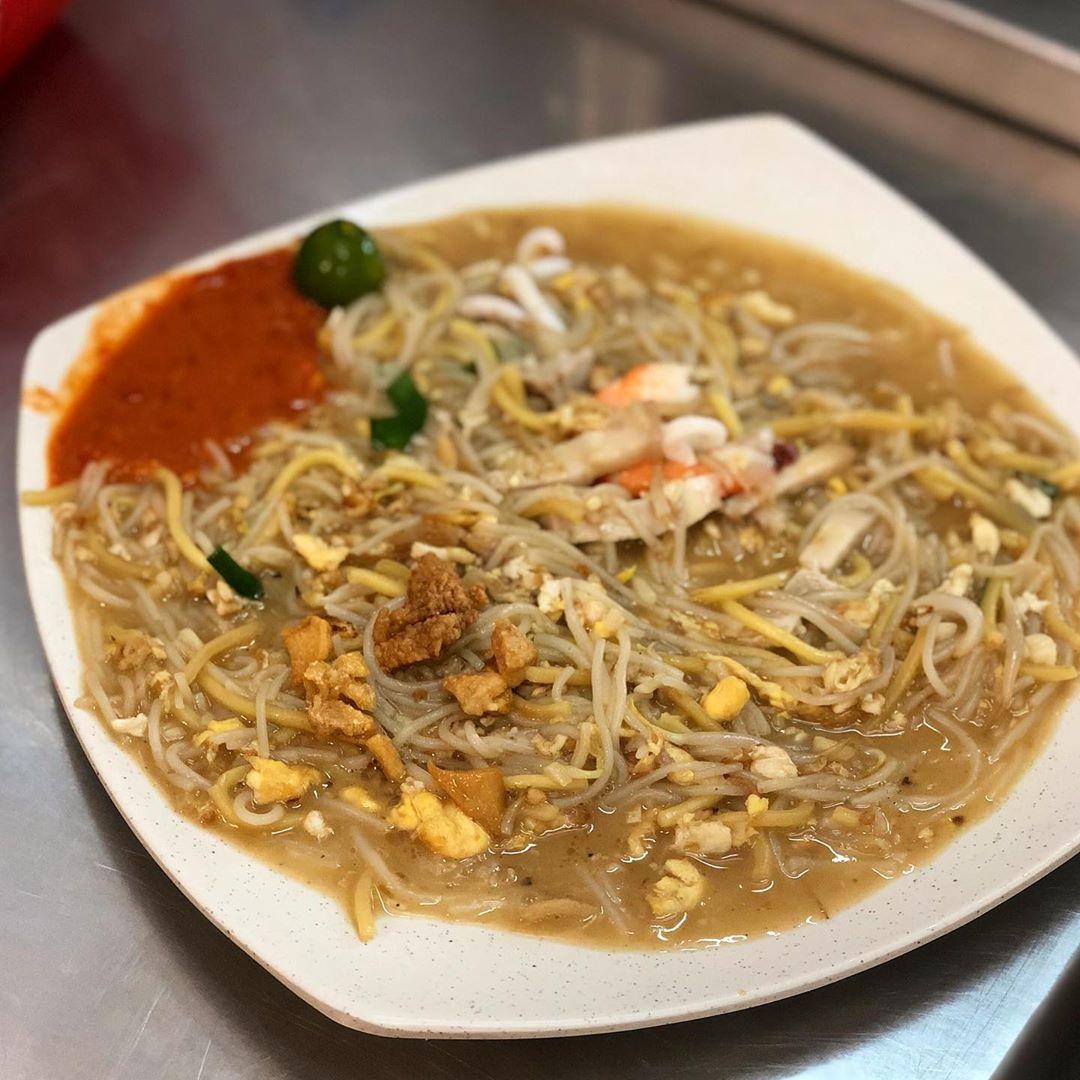 Image credit: @jermsluvfood

Xiao Di Fried Prawn Noodle is run by a young chap who helpfully provides a buzzer when you place your order. His noodles fall smack under the category of wet hokkien mee, swimming in a toothsome stock. Come for his specially-made chilli sauce, which seems runny but packs a punch. If accessibility is a deciding factor for you, this may not be your top choice. 
Opening Hours: 11am – 8pm daily, closed on Monday
Address: Blk 153 Serangoon North Avenue 1, Guan Hock Tiong Eating House, Singapore 551153
Pink Candy Review: Affordable Korean Hawker With Rooftop Views Near Beauty World
---
7. YouFu Fried Hokkien Prawn Mee
---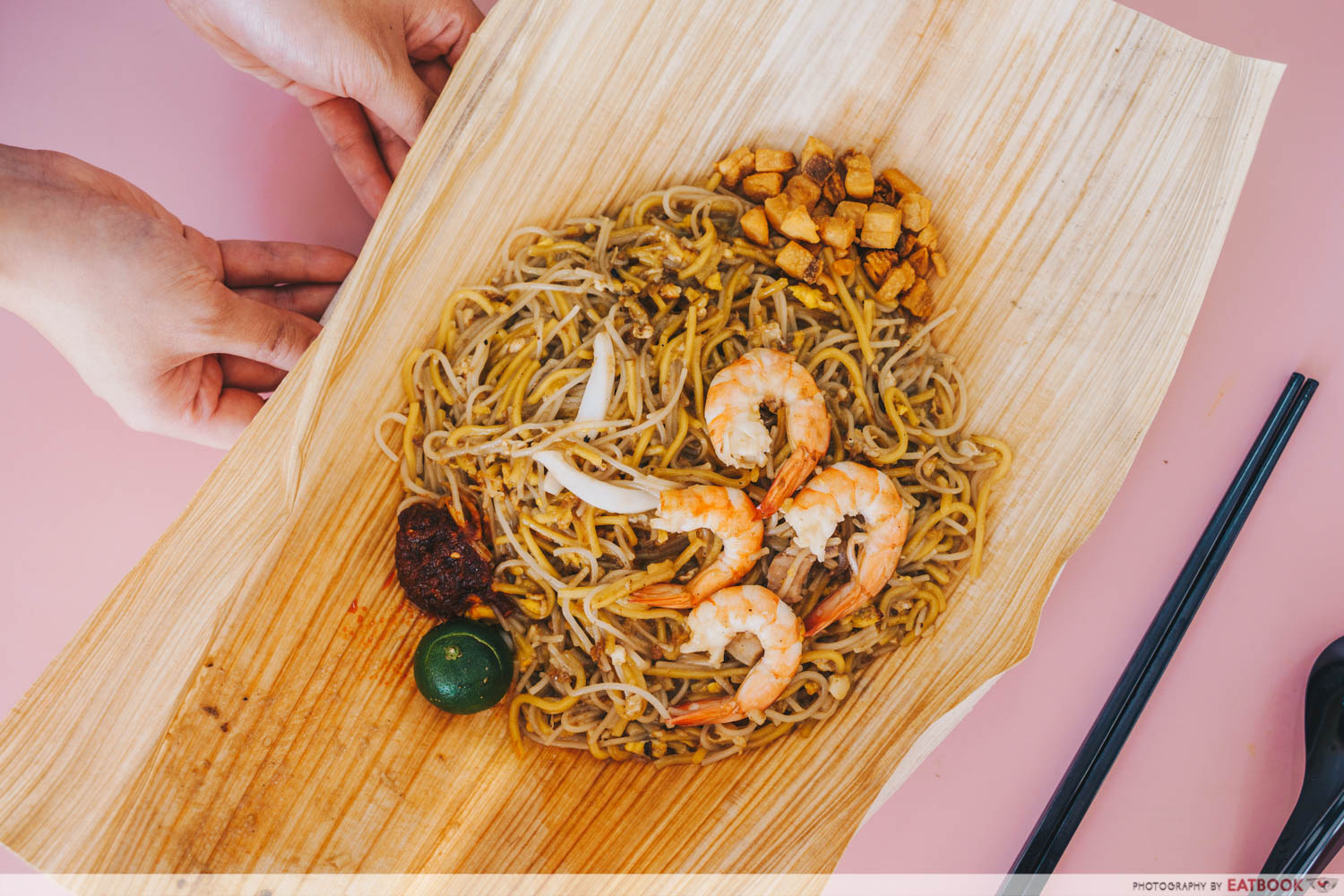 Making it into our 10 favourite plates of hokkien mee is YouFu Fried Hokkien Prawn Mee. Run by 21-year-old Andre, who started frying hokkien mee at the tender age of 14, YouFu blew our minds on our first bite. You get a choice of thin or thick beehoon here, which gets you respectively a dry, or wet, plate of hokkien mee. Opt for the $6 plate and above to get served on an opeh leaf, lending the hokkien mee a delightful flavour.
Opening Hours: 10am to 8:30pm
Address: 505 Beach Road, #01-57, Golden Mile Food Centre, Singapore 19958
---
8. Swee Guan Hokkien Mee
---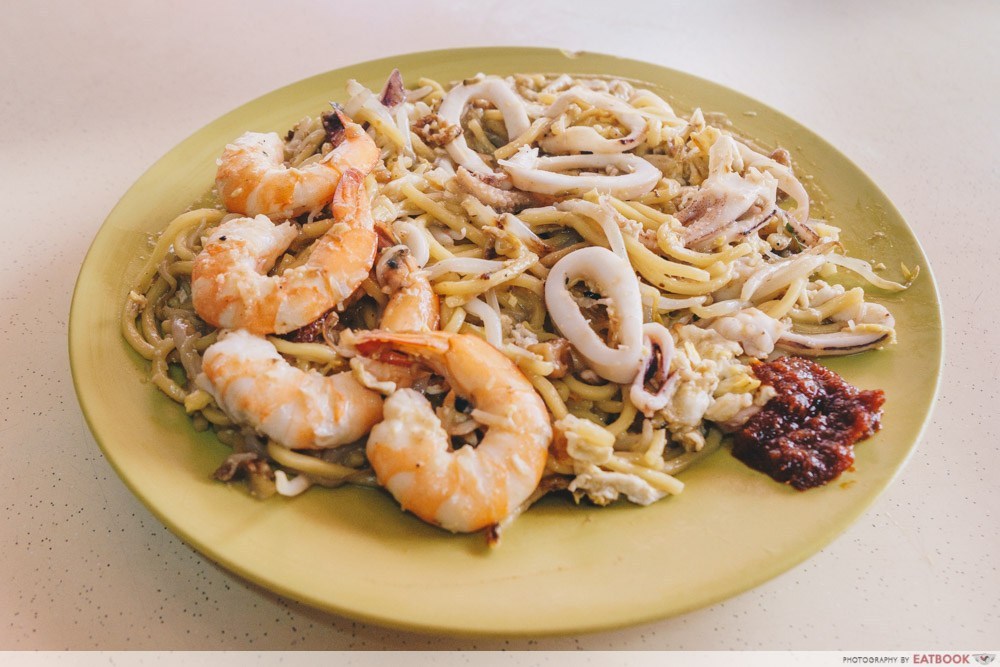 The OG Geylang Lorong 29 Hokkien Mee is still cooked over a charcoal fire today, as it was 41 years ago when they first began. Expect a plate of smoky, deep flavours, brought out by the intense heat of the charcoal fire. As with Nam Sing, they use thin beehoon in their dish, but with a greater ratio of yellow noodles. The heavy smokiness might be off-putting for some, but we find that extra squeezes of calamansi provide a sharp relief to the heavy flavours.
Opening Hours: Thurs-Tue 5pm to 10pm
Address: 549 Geylang Lorong 29, Sing Lian Eating House, Singapore 389504
---
9. Singapore Fried Hokkien Mee
---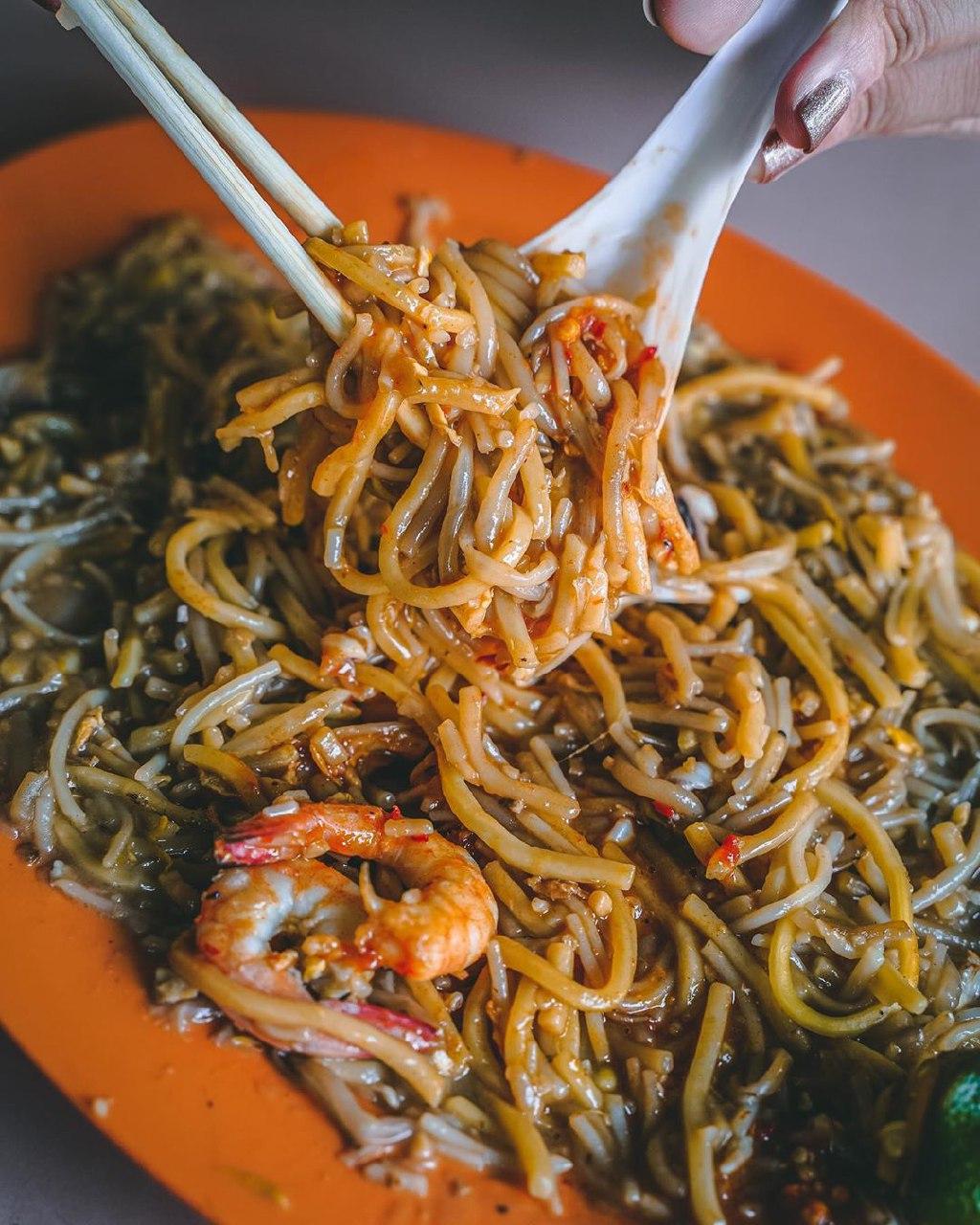 Image credit: @frootlupe
Singapore Fried Hokkien Mee is a lesser-known stall which is lights ablaze till 1.30am every night except Thursday. Join the line and say hi to auntie, who towers over you on her stool and whose brisk efficiency ensures the wait is never too long. Perfect for your late-night hokkien mee cravings, this gravy-laden plate of hokkien mee comes paired with a brilliant sambal belacan on the side. 
Opening Hours: Mon-Wed, Fri 3:30pm to 1:30am; Sat-Sun 2:30pm to 1:30am
Address: 90 Whampoa Drive, Whampoa Makan Place, Singapore 320090
Ex-MasterChef Singapore Contestant Opens Jiak Song Mee Hoon Kway At Telok Blangah
---
10. Mian Wang 1971
---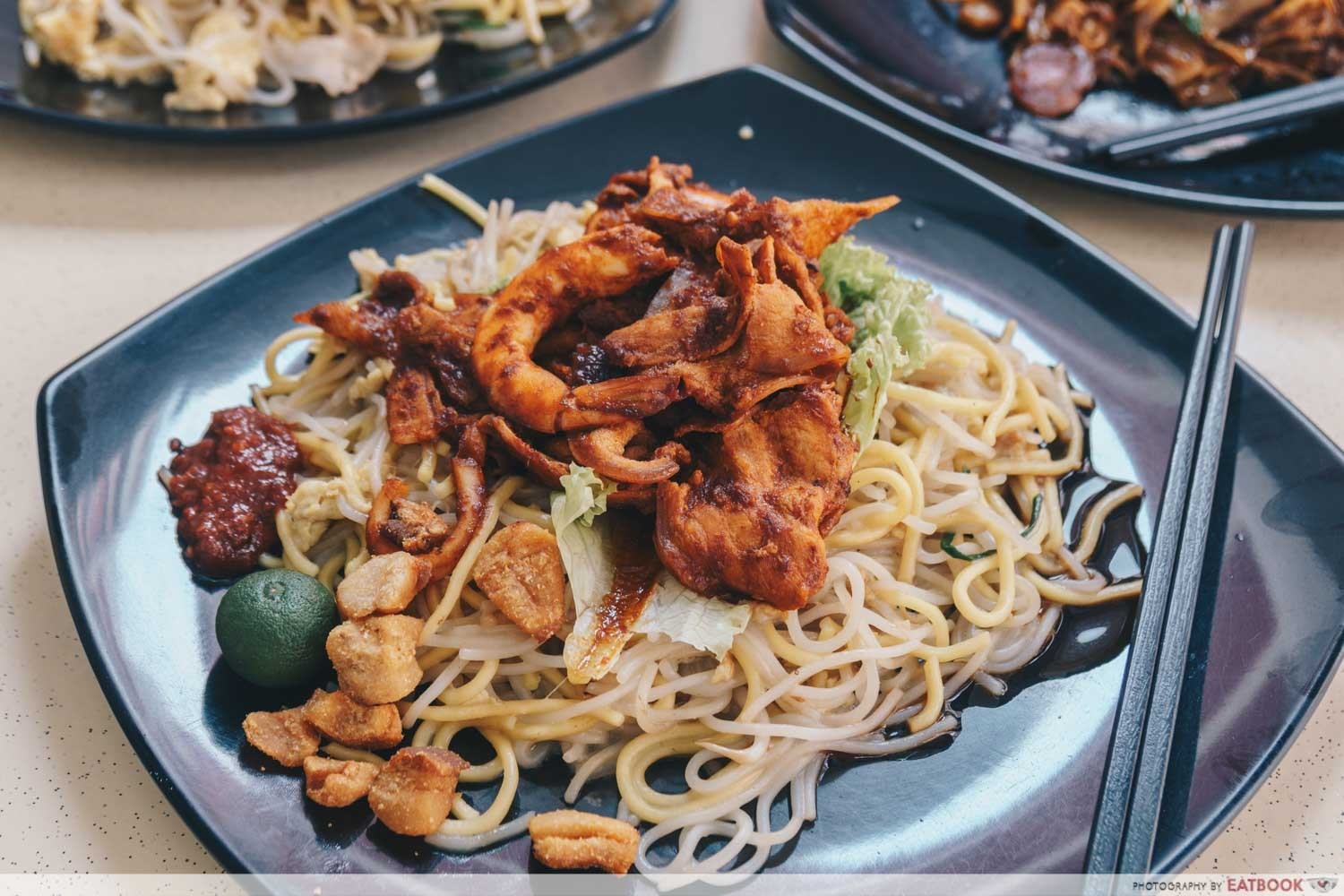 Mian Wang 1971 is a hidden gem in Bukit Batok which serves hokkien mee with a twist. Their recipe has been handed down through three generations, and their hokkien mee comes with a selection of toppings you can choose from ─ salted egg calamari, mala seafood, sambal belacan pork belly and more. You'll find that the hokkien mee at Mian Wang 1971 is of the dry variety, which we found paired best with the sambal belacan pork belly.
Opening Hours: Tue-Fri 11am to 3pm, 5pm to 7pm, Sat-Sun 11am to 5pm
Address: 537 Bukit Batok Street 52, Sin Eating House, Singapore 650537
---
There's a plate of hokkien mee for everyone
---
Wet or dry, there is a plate of hokkien mee for every palate. Like many other of our favourite hawker dishes, each stall has a fan base who will defend their champion to the end. We're just hoping these stalls will stick around for a long time to come.
This article was originally published on 10 November 2015 and updated on 3 September 2020.