Charcoal-fried Hokkien mee at Swee Guan Hokkien Mee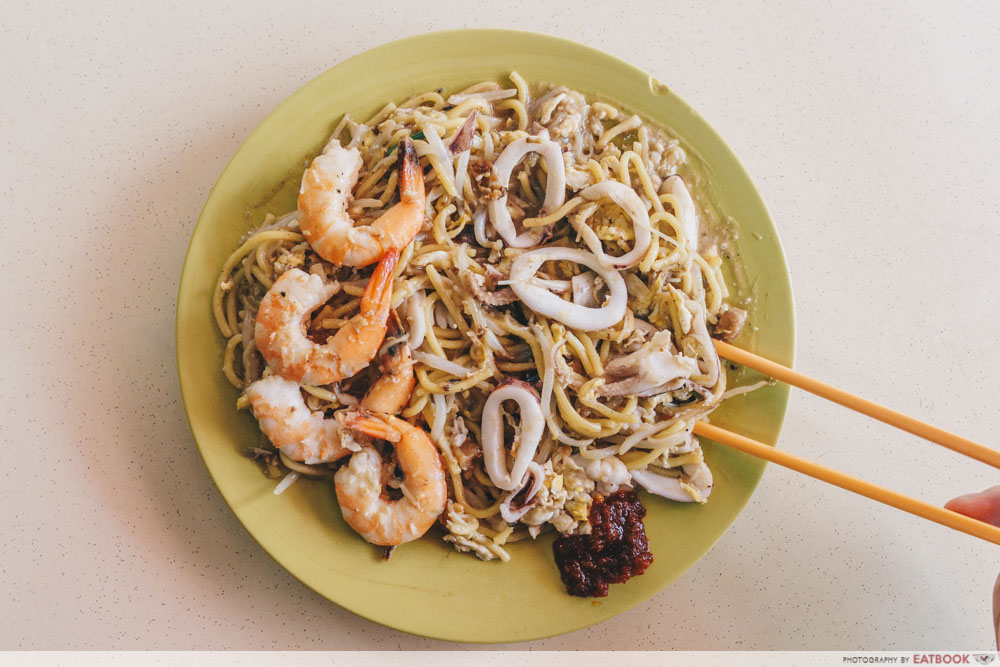 I've always rated Swee Guan Hokkien Mee as one of the best places for Hokkien mee in Singapore, alongside Nam Sing and Ah Hock Fried Hokkien Noodles at Chomp Chomp. I usually visit these three places for a comforting plate of fried seafood-infused noodles.

Visiting this 41-year-old store at Geylang is always an experience. The rich and briny smell of cooked prawn heads hits me before I step into the coffee shop. Then comes the rhythmic cling clang sound of metal against metal. A combination of yellow and white noodles dances beautifully in a large well-oiled wok.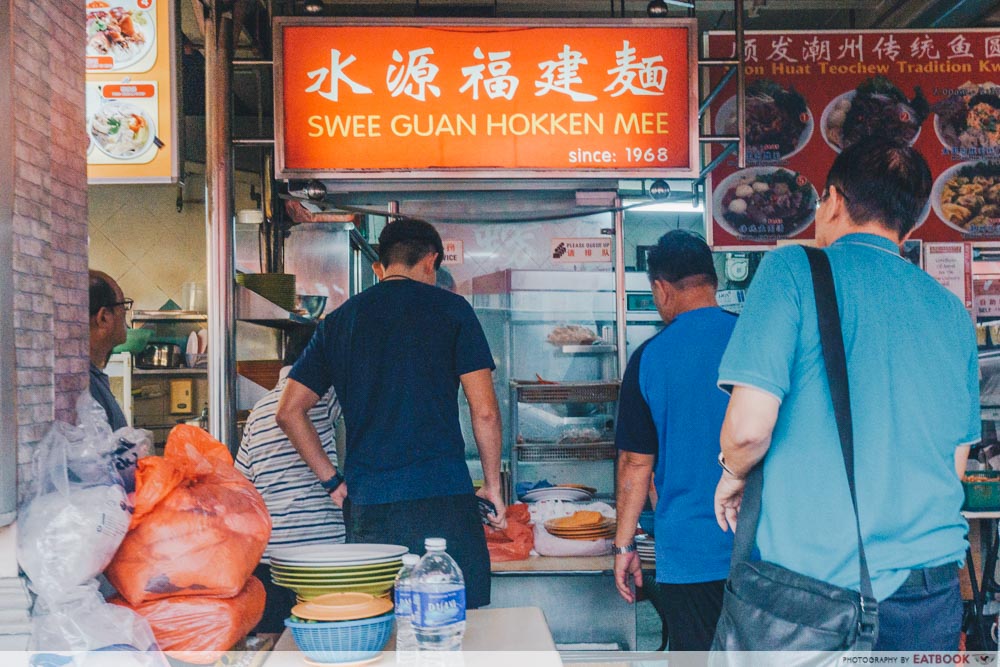 A small queue had already formed, but I remain undeterred. The rough and edgy smell of burning charcoal kept me company, as I waited patiently for another batch of noodles to be fried by the stone-faced owner. 
Speaking of the owner, it's hard to come across any information about him online. Not even his name nor his age. In an era where the latest food sensation is quickly mopped up by publicists and food bloggers, it's fascinating to see how the identity of the man behind one of Singapore's best plate of Hokkien mee remains hidden.
I placed my order with the store assistant, who hastily collected my money and directed me to a corner. I thought it would be a good time to speak with the owner and leaned in to speak with him in Mandarin. 
"Uncle, I'm a big fan of your Hokkien Mee. I've been eating it since I was a boy. Can I have your name please?"

I was given a quick glance before being waved away.

This treatment seems to be extended to the other diners. When I was waiting in line, a customer weaved in front of the queue and spoke directly to the owner.  
"How much is a plate of Hokkien Mee?" 
"$6,$8,$10," the owner blurted out while continuing to stir the noodles. His voice was low and flat.

"Wah! So expensive."

"Then don't buy." The owner continued to stir his noodles and ignored the customer. Poor guy, he's missing out on the good stuff.  

Food at Swee Guan Hokkien Mee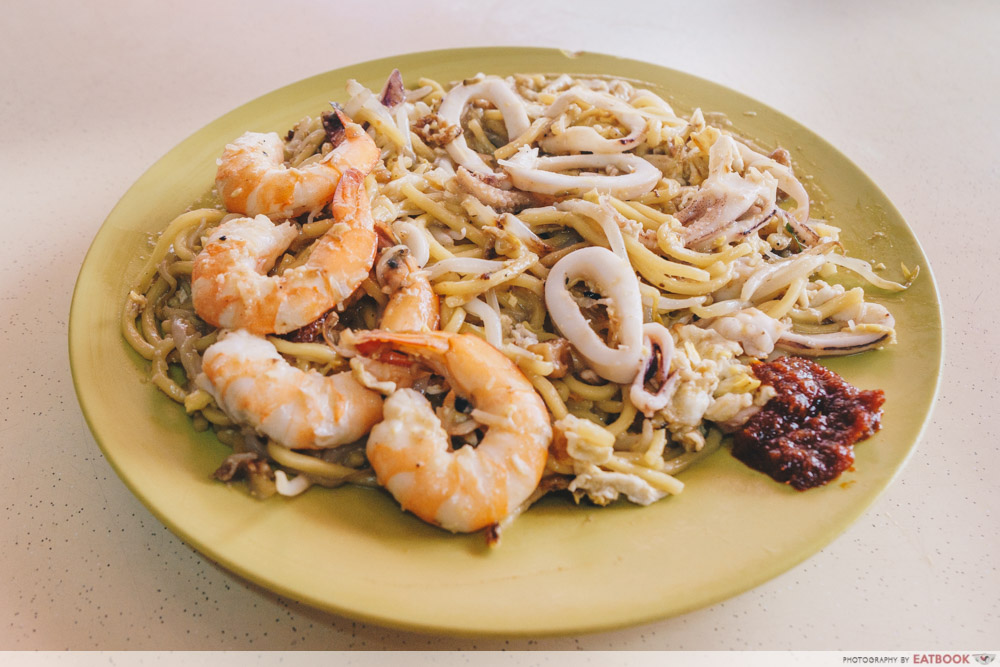 Their Hokkien Mee ($6/$8/$10) is indeed pricier than regular Hokkien mee at coffee shops. But this is no regular plate of noodles. It's a plate of pure bliss.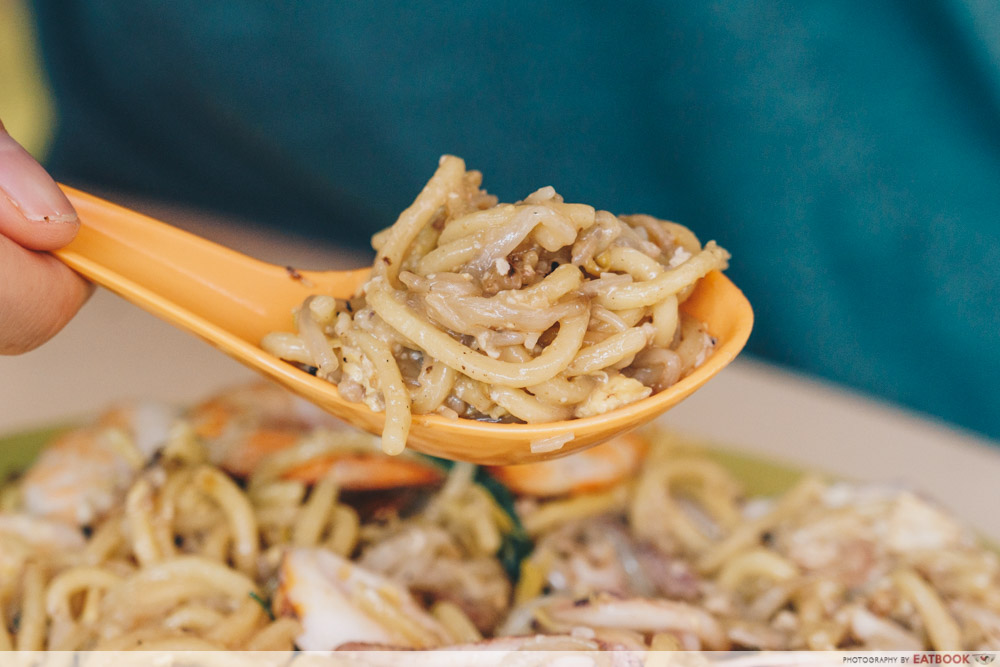 What makes this plate of messily assembled fried noodles special are the charcoal fire it is fried in and robustly flavoured stock. Both combine to give a beautiful marriage of smoky and deep flavours. 
The intense smokiness hit me straight as I stirred the noodles around. There's more than wok hei going on here—it's a distinct charred aroma that takes this dish up another level. While some may find the smokiness to be too overpowering or even offensive, these powerful flavours are actually responsible for making it so irresistibly delicious.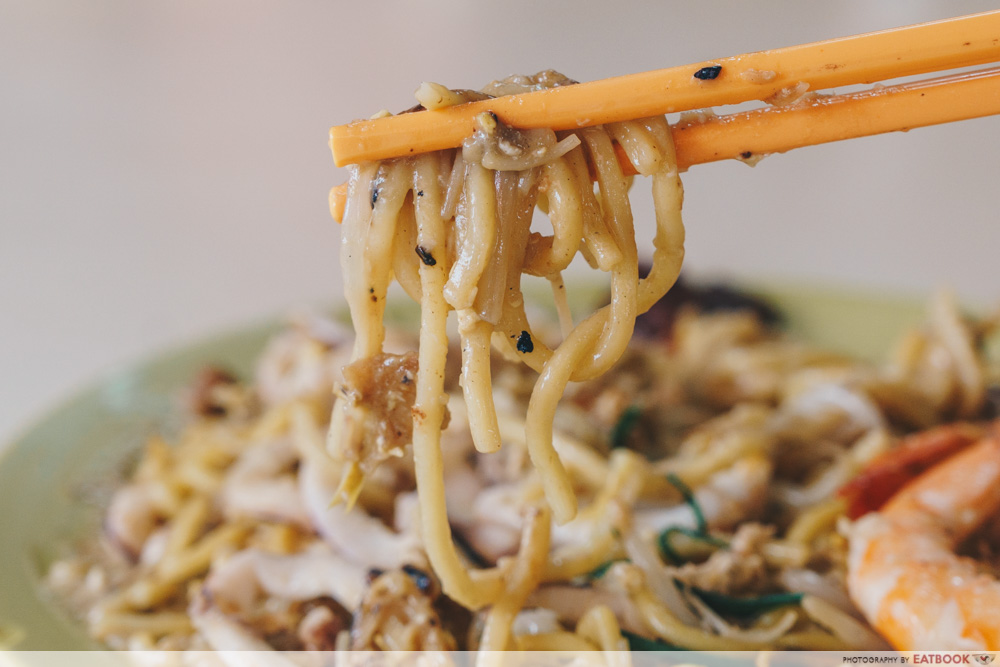 Thin bee hoon and yellow mee are used here, and they're cooked together with the potent prawn stock, absorbing all the rich flavours to give a thick and gooey consistency. A higher ratio of yellow noodles to thin bee hoon is used, giving a much soggier texture than the drier Nam Sing version.
Fresh prawns, chunky squid rings, dark-red sambal chilli, and chunks of deep-fried pork lard are heaped all over the dish, giving a pleasant mix of both colour and flavour. The prawns were nicely deshelled, making it a breeze to snap them up with my chopsticks. They're cooked well, without being too mushy while retaining a juicy mouthfeel.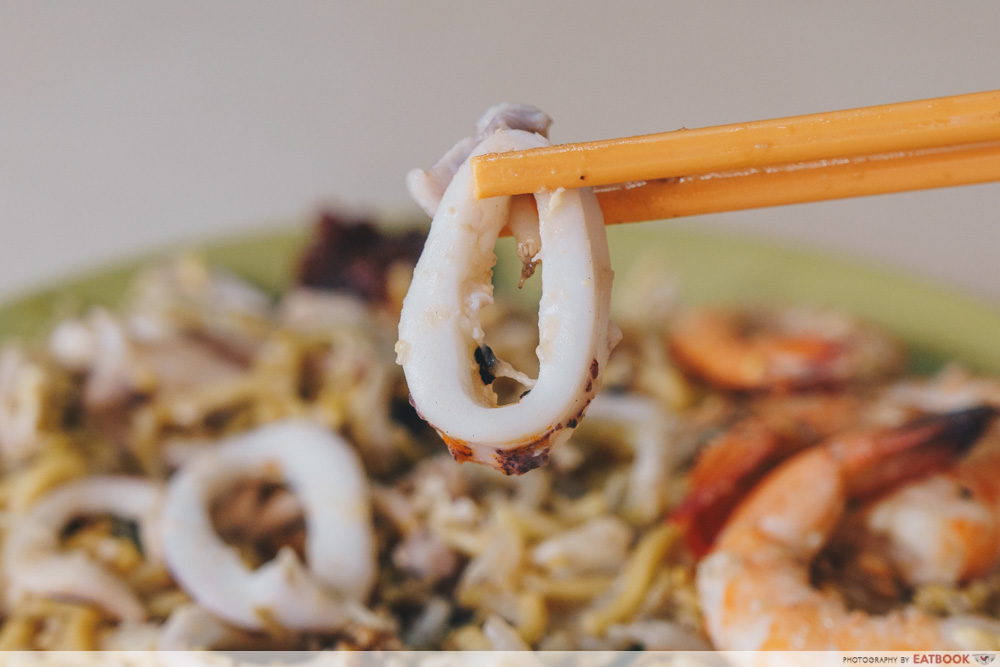 An extra generous amount of squid rings were also tossed inside. Every scoop of Hokkien mee seems to pack in a bite of bouncy and chewy squid. While some reckon that these noodles are expensive, the plentiful amount of seafood balances this out.
I prefer not to squeeze calamansi over my Hokkien mee as it tends to overpower the main flavours. But at Swee Guan, I always squeeze at least two of these citrusy globes. The fresh bit of acidity helps to cut through the hearty smoked noodles, balancing everything out. 
The dull-looking sambal chilli packed a sweet tang, along with some heat at the back. It wasn't too special and was the only component I wasn't impressed with. 
Ambience at Swee Guan Hokkien Mee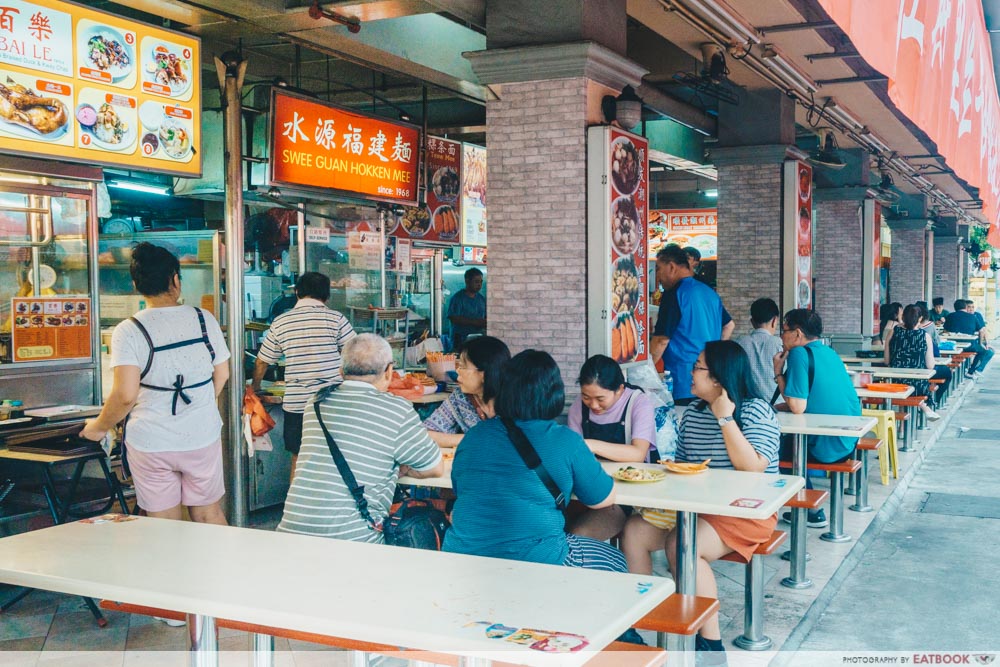 The ventilation here isn't the best, and tucking into the Hokkien mee can be quite a warm affair. The thick smell of charcoal also lingers throughout, imbuing my clothes with a well-scented souvenir.    
The verdict
My colleague's review of Nam Sing polarised a few of our readers. I expect Swee Guan Hokkien Mee to do the same. Some may scoff at the high prices, while others might find them to be entirely justifiable. They're both not wrong. 
Yes, the owner is a little grumpy, and my T-shirt smells like I've been sitting in front of a charcoal grill. But there's no stopping me from declaring this plate of Hokkien mee as one of the best in Singapore.
For more on what to eat at Geylang, be sure to check out Banh Mi Thit which sells the cheapest banh mi in Singapore and Haru for their unique rice bowls! 
Address: 549 Geylang Lorong 29, Sing Lian Eating House, Singapore 389504
Opening hours: Thurs-Tue 5pm to 10pm
Swee Guan Hokkien Mee is not a halal-certified eatery
Photos taken by Huang Xiao.
This is an independent review by Eatbook.sg
Swee Guan Hokkien Mee
Summary
Pros
– Well-executed Hokkien mee
– Fresh seafood 
Cons
– Inconvenient location
– Owner can be grumpy
– Expensive
Recommended dishes: Hokkien Mee ($6/$8/$10)
Opening hours: Thurs-Tue 5pm to 10pm
Address: 549 Geylang Lorong 29, Sing Lian Eating House, Singapore 389504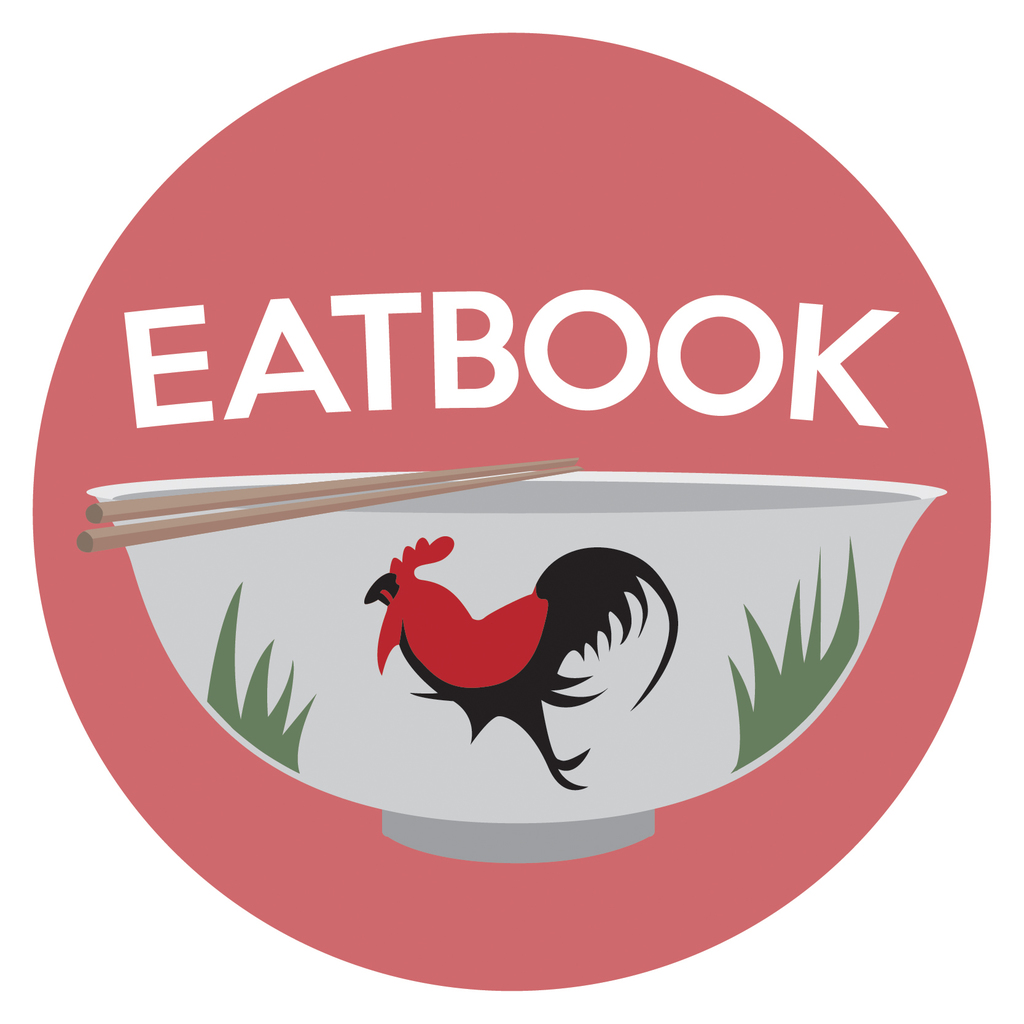 Drop us your email so you won't miss the latest news.