HARU At Guillemard Road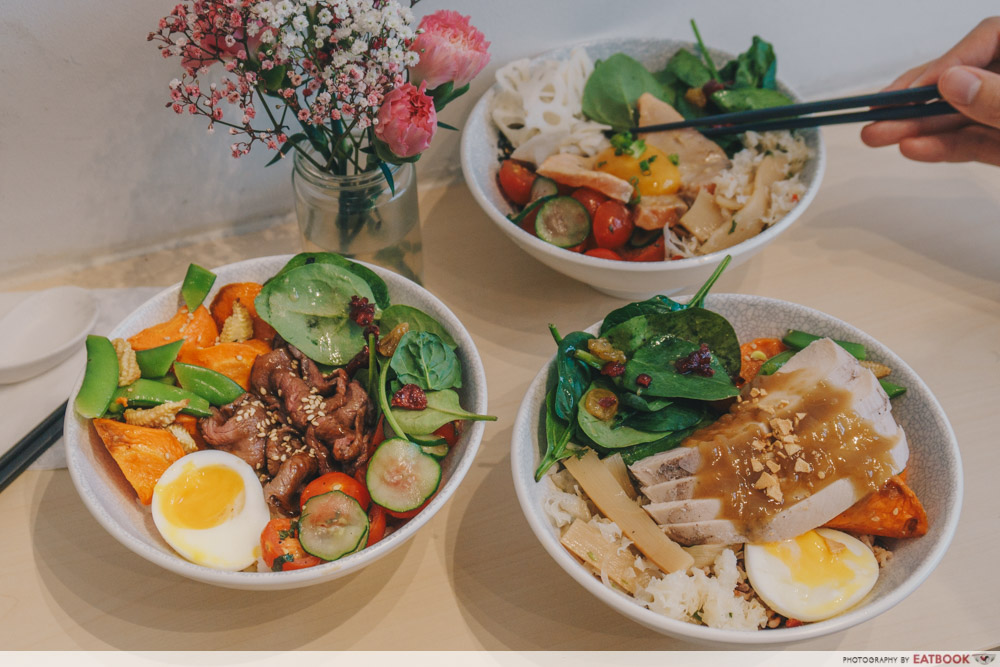 Bowl dishes are every restauranter's dream. They are quick to prepare and don't require much plating skills as they are, well, served on bowls.
But getting them right is another thing. Finding the right combination of flavours is difficult, and the competition is getting increasingly saturated, with plenty of "bowl restaurants" popping up.
Opened early this year, HARU looks like any hipster-ish restaurants serving up Japanese-Korean rice bowls. But have a taste of their food and you will be surprised by what you find.
Food at HARU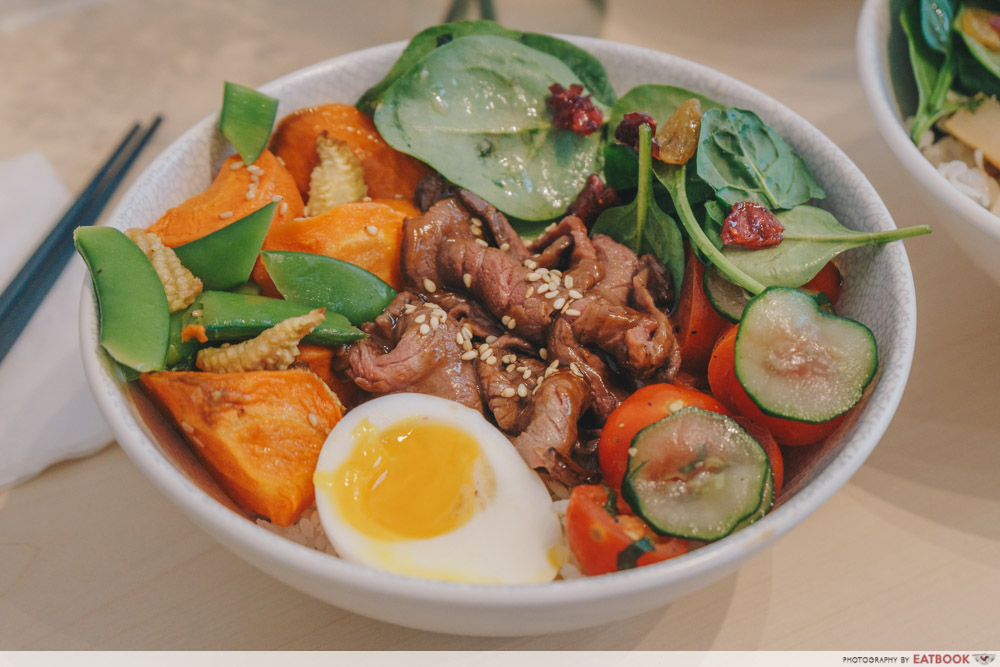 The lunch menu is simple. There are six mains to choose from and four different carbs to accompany them. Carbs include multigrain rice, soba noodles, Japanese pearl rice, and a salad.
We started off with the Bulgogi Beef ($12++), which was packed with loads of vegetables. This includes carrots, cherry tomatoes, sliced marinated cucumbers, baby spinach, and crunchy sugar peas.
The first thing I noticed was the smell of lightly toasted sesame oil. We tossed it all up and really liked how the fatty beef ribeye mixes with the sweet roasted carrots.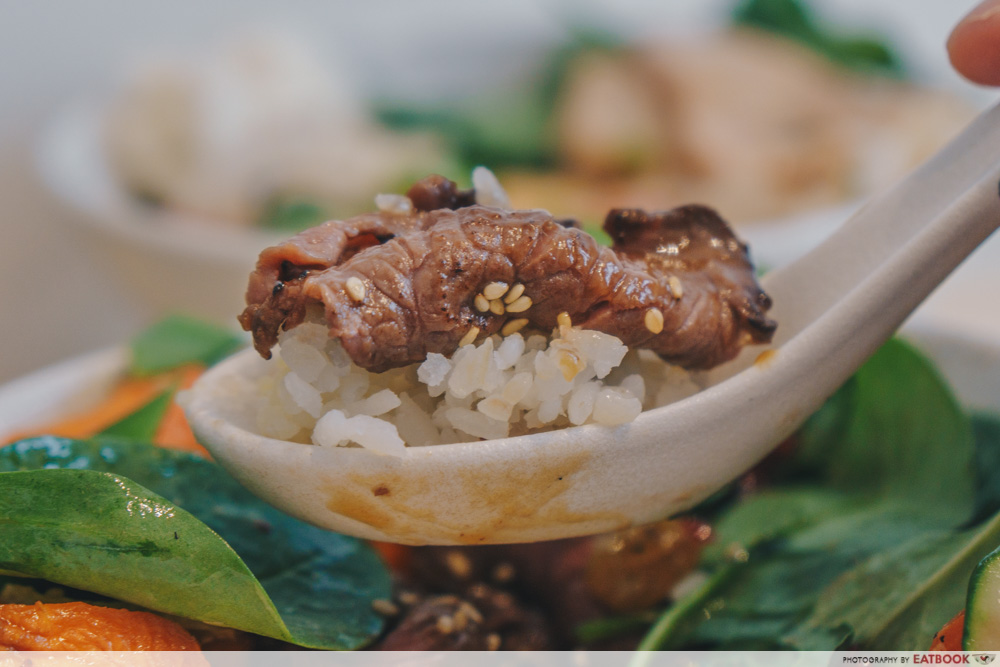 But surprise surprise, the beef was not the most impressive item here. It's actually the Japanese pearl rice.
I learned that they use Koshihikari, a premium short-grain rice. The rice has a mild but rich flavour, with an exceedingly strong fragrance that adds something really special to this dish. The rice is not cooked in a rice cooker – but was steamed in a steam oven, giving the chefs more control over the cooking process.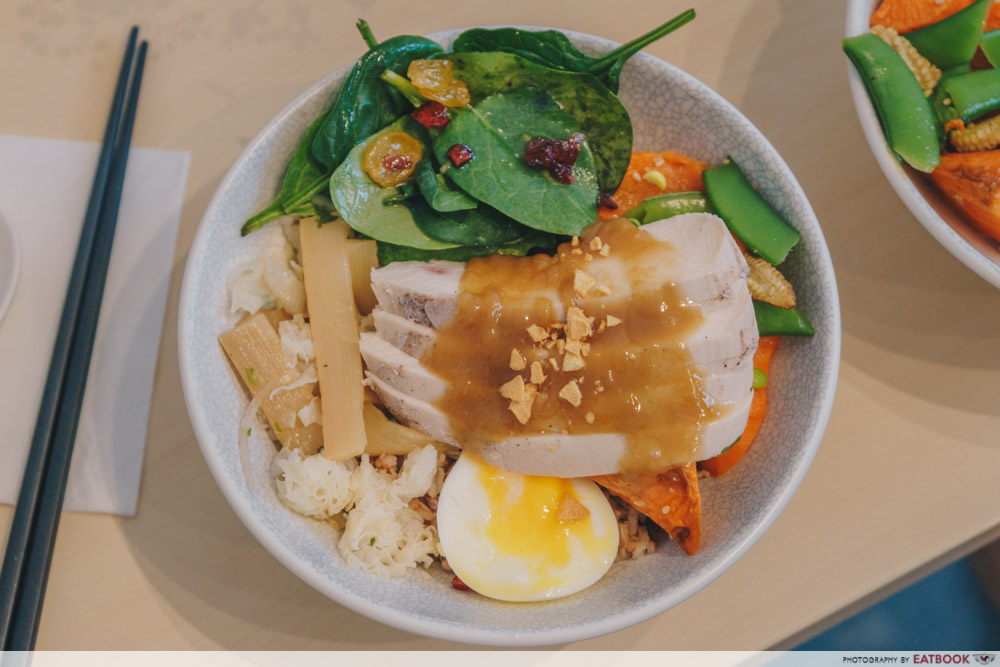 Honey Butter Chicken ($10++) was another interesting item on the menu – a clear ode to Korean honey butter almonds found in brightly-coloured yellow packets. Sous-vide chicken is glazed with a honey butter and accompanied by the same vegetables you'd find with the Bulgogi Beef. I thought the sauce was a little too sweet and would have preferred a more buttery taste to it.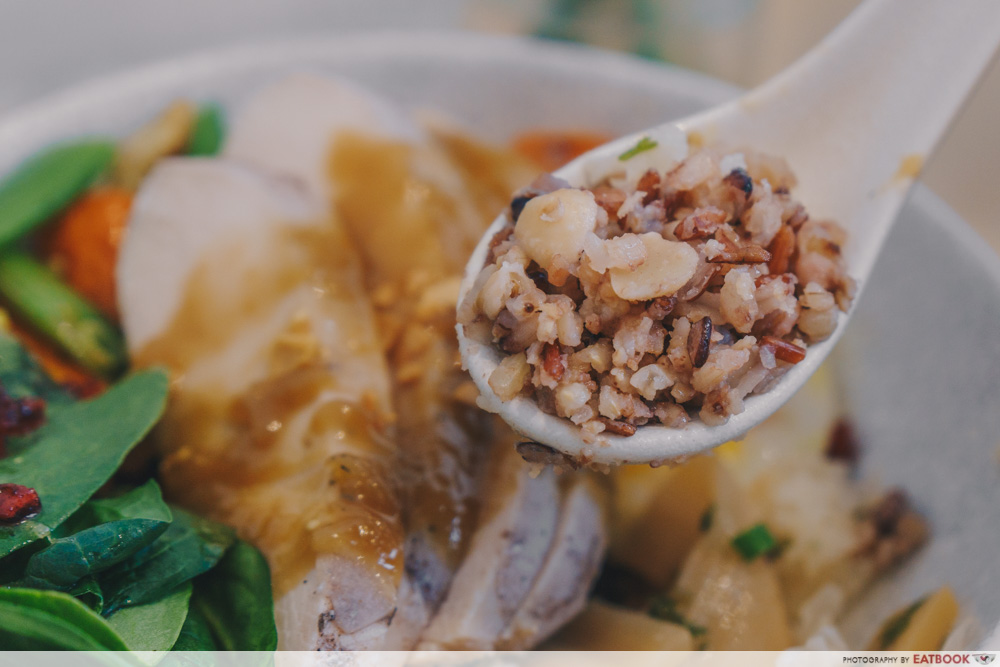 Once again, it was the carbs that impressed. We had the multigrain rice that is made from a blend of eight different grains. There was a nice earthy taste to it, followed by a slight nuttiness.
My dining partner told me she's not a fan of brown rice and other unpolished grains, but she wiped the entire bowl of rice in an instant.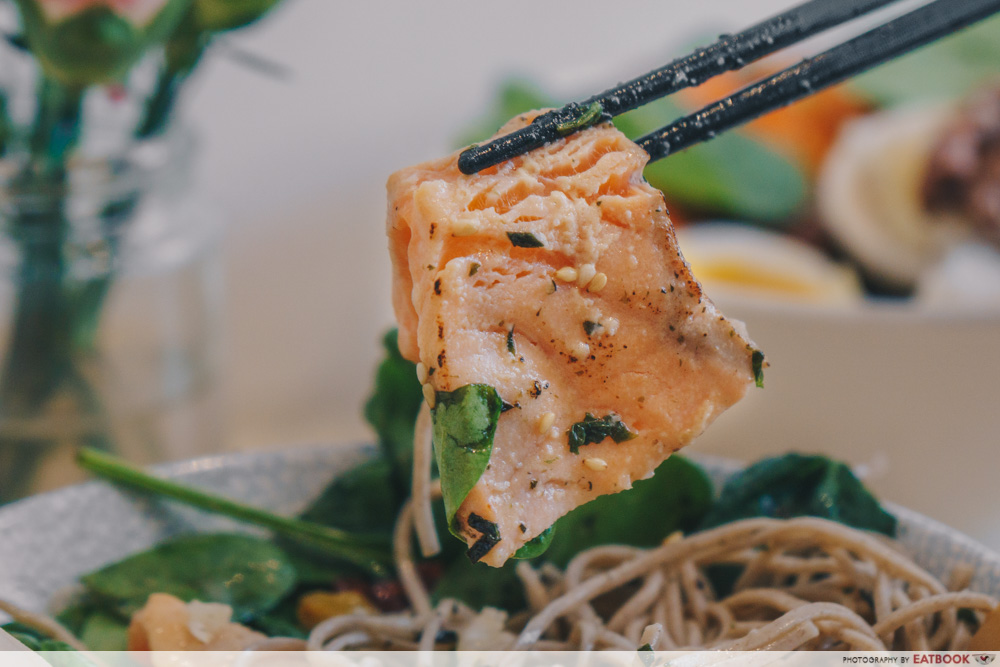 The last dish we tried was the Miso-sake Salmon ($10++) with soba noodles. Salmon sashimi slices are torched before being mixed with a soy-cured yolk for added creaminess. The salmon was good, but I was a little disappointed with the meagre portion.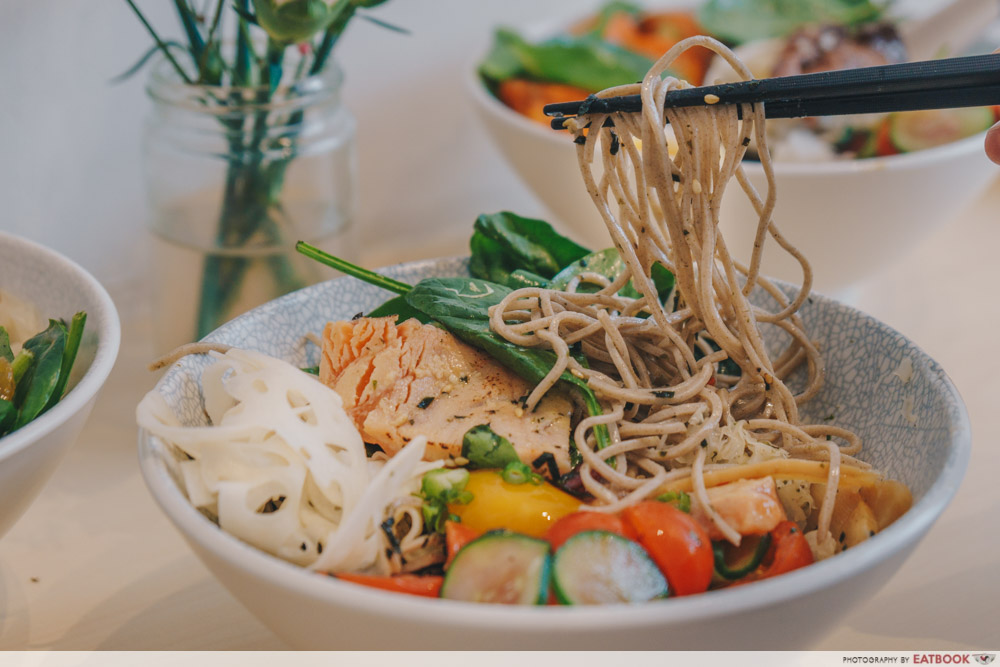 The soba had a nice bite, with a heavy sesame-oil dressing. It's great for people watching their weight, but I would definitely recommend the Japanese pearl rice or multigrain rice over the noodles any day.

Ambience at HARU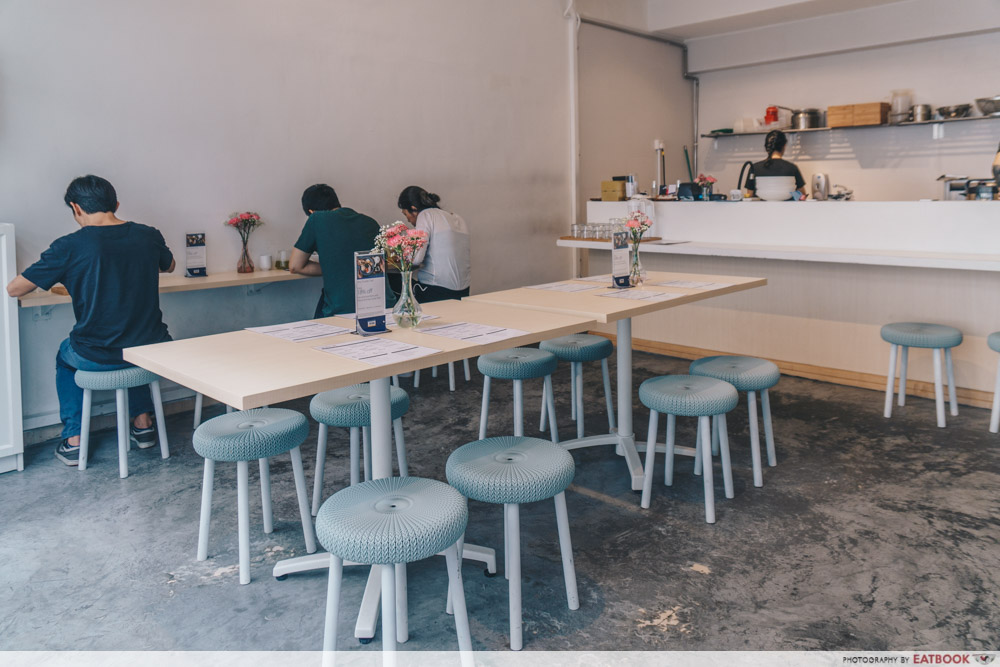 The restaurant is small with around 20 seats. Most of the seats are bar-style, so if you're looking for a romantic meal with bae, it's best to give this place a miss. Still, it's a great place to check out during lunch, thanks to the bright sunlight that gives a refreshing alternative to the jarring office lights.
The verdict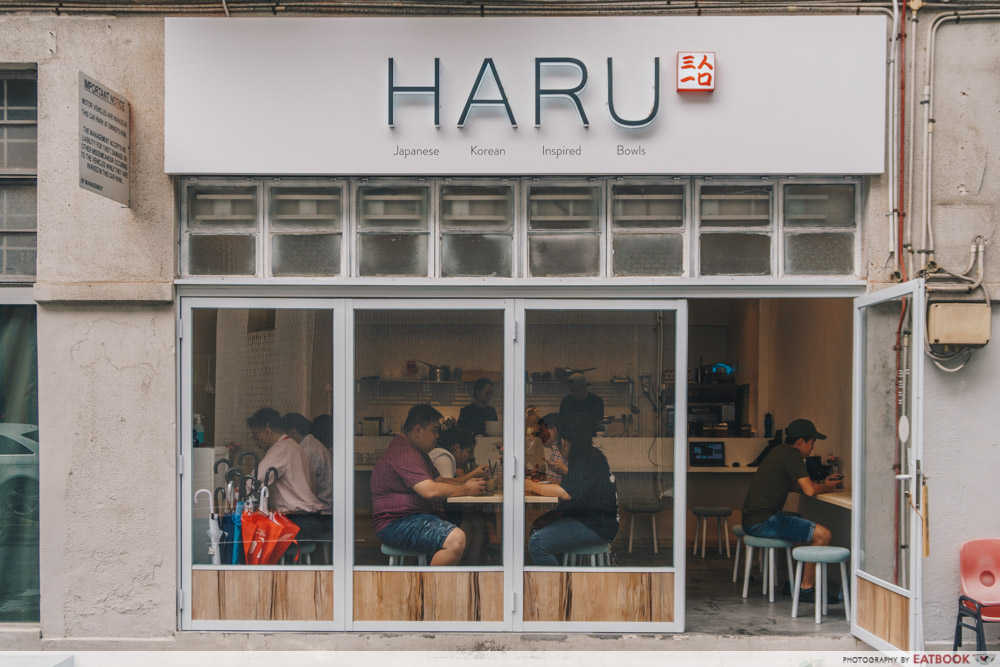 It's hard to nail the right flavours correctly, especially so when working with foreign flavours such as Japanese and Korean. Haru has done well by mixing these flavours well in a chic and beautiful setting.
While the place is slightly out of the way, it's worth crossing the vibrant streets of Geylang to get to this chic restaurant.
Don't forget to also check these Geylang restaurants when you're around the area!
10 Geylang Food Places That Prove It Deserves Its Title As The Best Supper Spot In Singapore
Address: 100 Guillemard Road, #01-06, Singapore 399718
Opening hours: Tue-Fri 12pm to 3pm, 6pm to 10pm, Sat 11am to 3pm, 6pm to 10pm, Sun 9am to 6pm
Website | Menu
Photos taken by Ho Jing Yi.
This is an independent review by Eatbook.
Summary
Pros
– Great tasting carbs
– Good flavour combinations
Cons
– Small portions
– Inconvenient location

Recommended dishes:  Bulgogi Beef with Japanese Pearl Rice ($12++)
Opening hours: Tue-Fri 12pm to 3pm, 6pm to 10pm, Sat 11am to 3pm, 6pm to 10pm, Sun 9am to 6pm

Address:  100 Guillemard Road, #01-06, Singapore 399718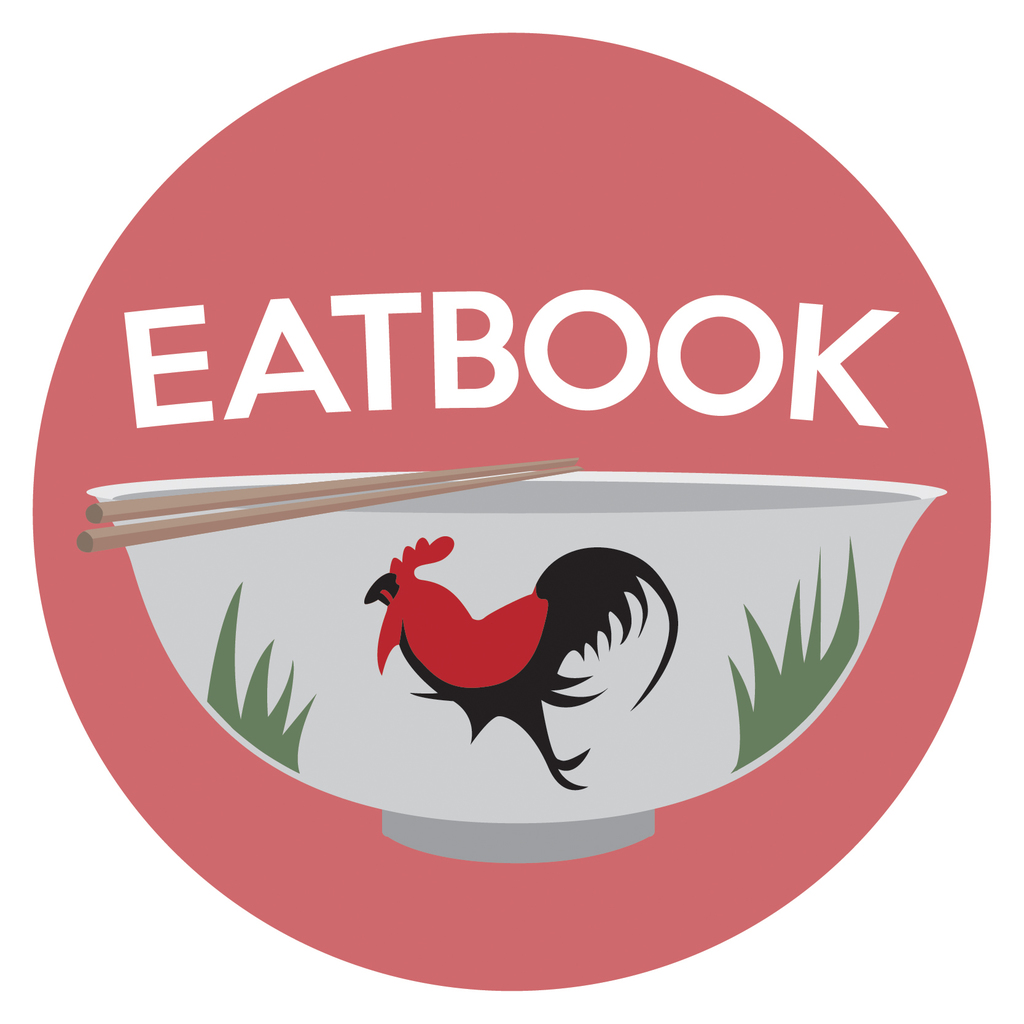 Drop us your email so you won't miss the latest news.