Chef Goo Fried Hokkien Mee at Alexandra Village Food Centre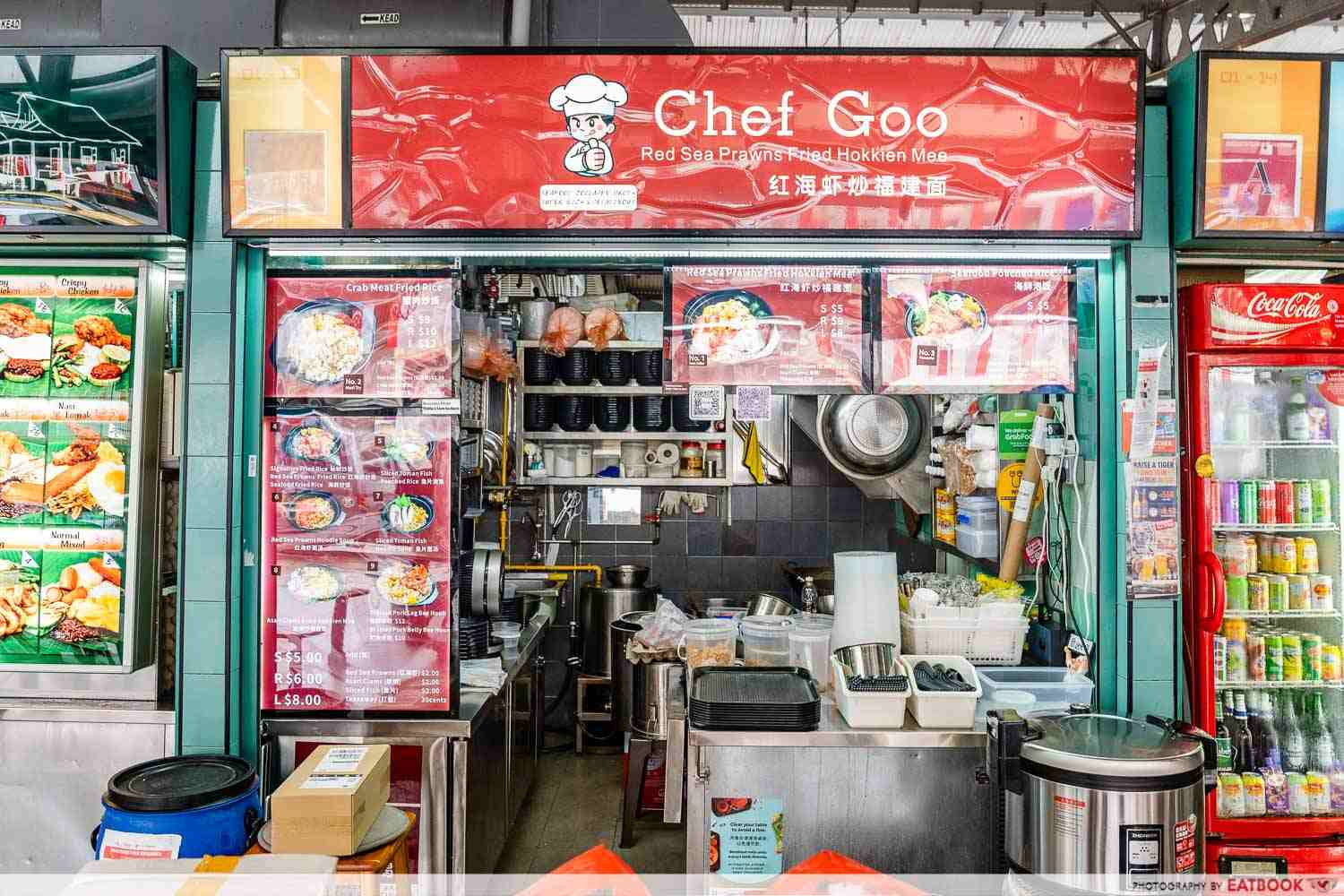 Alexandra Village Food Centre is one popular gathering ground for foodies. The food centre is home to a myriad of delicious and affordable local fare, including new hawker stall Chef Goo Red Sea Prawns Fried Hokkien Mee's seafood-centric dishes. Chef Goo was started by ex-limousine taxi driver Johnson Goo, who made the switch to F&B after the COVID-19 pandemic affected his livelihood.
10 Alexandra Food Village Stalls That Prove This Hawker Centre Deserves More Hype
Food at Chef Goo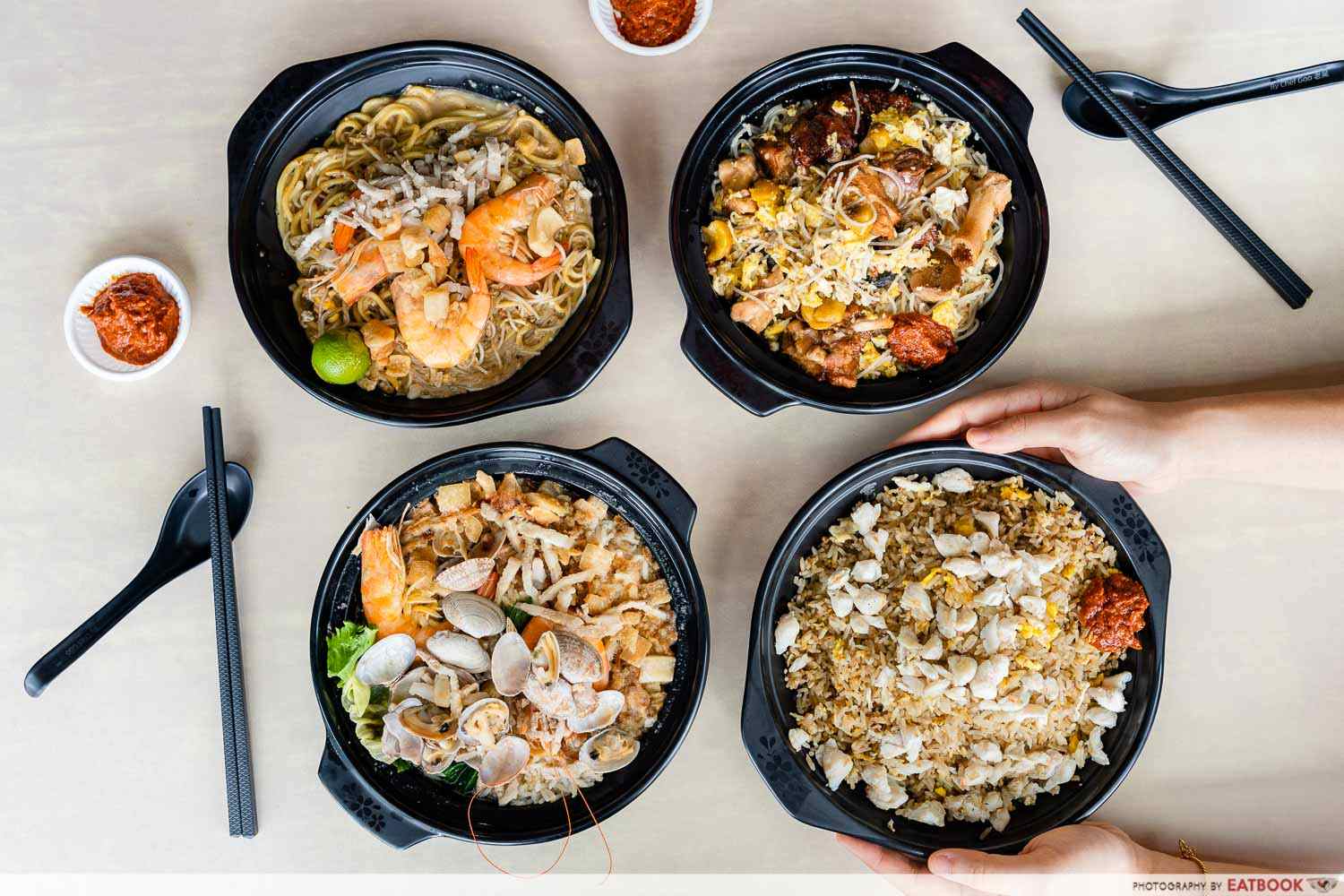 The namesake stall specialises in Fried Hokkien Mee (from $5) cooked with Red Sea Prawns, which are imported from Saudi Arabia. Other highlights on the menu include Seafood Pao Fan (from $5) and Braised Pork Leg Bee Hoon ($12), both of which feature seafood and pork broths that take a painstakingly long time to cook. According to Chef Goo, the pork broth requires a 12-hour brewing process!
When we'd arrived at 11am on a Wednesday, Chef Goo was busy preparing for a group buy. While his wife would usually help him with the preparation, he was alone on that day. We placed our order and waited patiently while he handled the bulk order. 30 minutes later, he emerged with four plates of piping hot dishes for us, before hurriedly taking his leave to deliver the order as he could not find anyone available to take on the job. So if you're travelling down to the stall, I'd suggest for you to give him a call beforehand in case a similar occasion arises.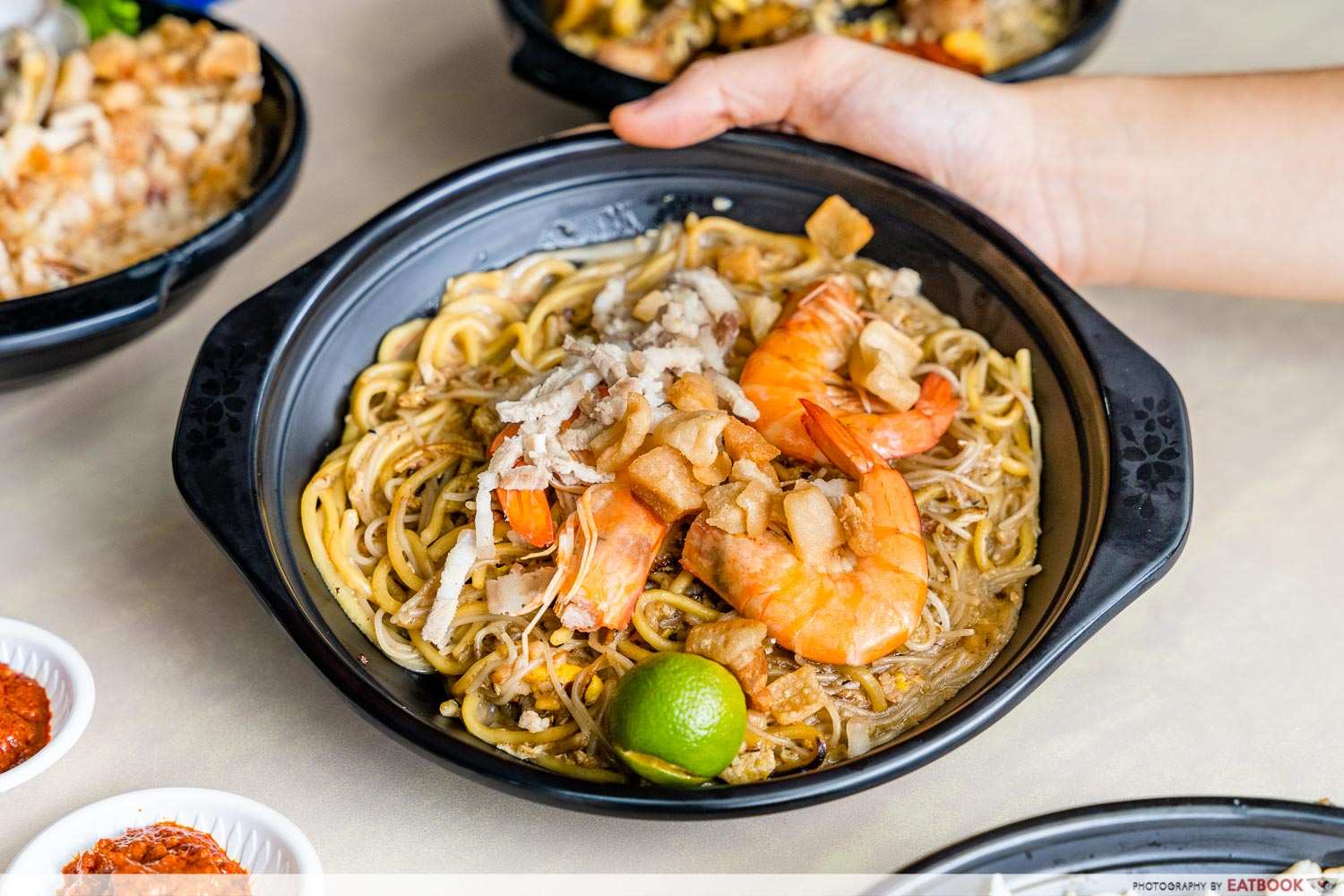 Of the four dishes I tried, my hands-down favourite was the Red Sea Prawns Fried Hokkien Mee, which also happens to be the signature dish at Chef Goo. You get to choose from three sizes: small ($5), regular ($6), and large ($8). We went for the small portion, which turned out to be a generous serving. This ugly-delicious mess featured a mix of yellow noodles and bee hoon wok-fried in a heady seafood broth, topped with the full works: pork lard, fried shallots, thin strips of pork belly, and fresh, plump prawns. The combination was rich and umami-laden—perfect for anyone who loves their seafood.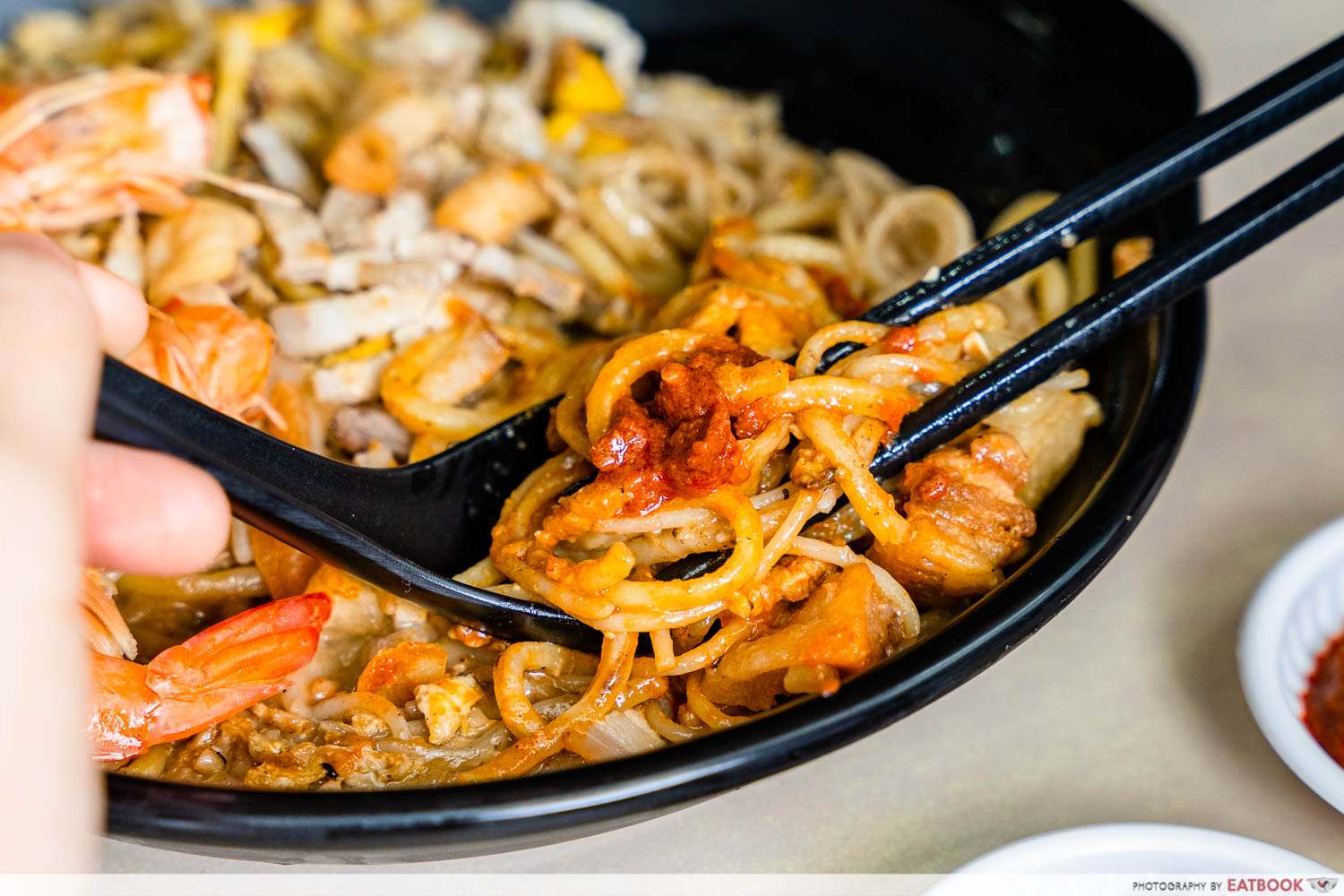 Mixed with a dollop of house-made chilli—a secret recipe highly guarded by Chef Goo—each mouthful was packed with flavour. My only gripe was that the prawns, while fresh, were a tad overcooked. But the focus here was on the noodles anyway, so I found myself loading up on the carbs instead, which had a fair amount of wok hei.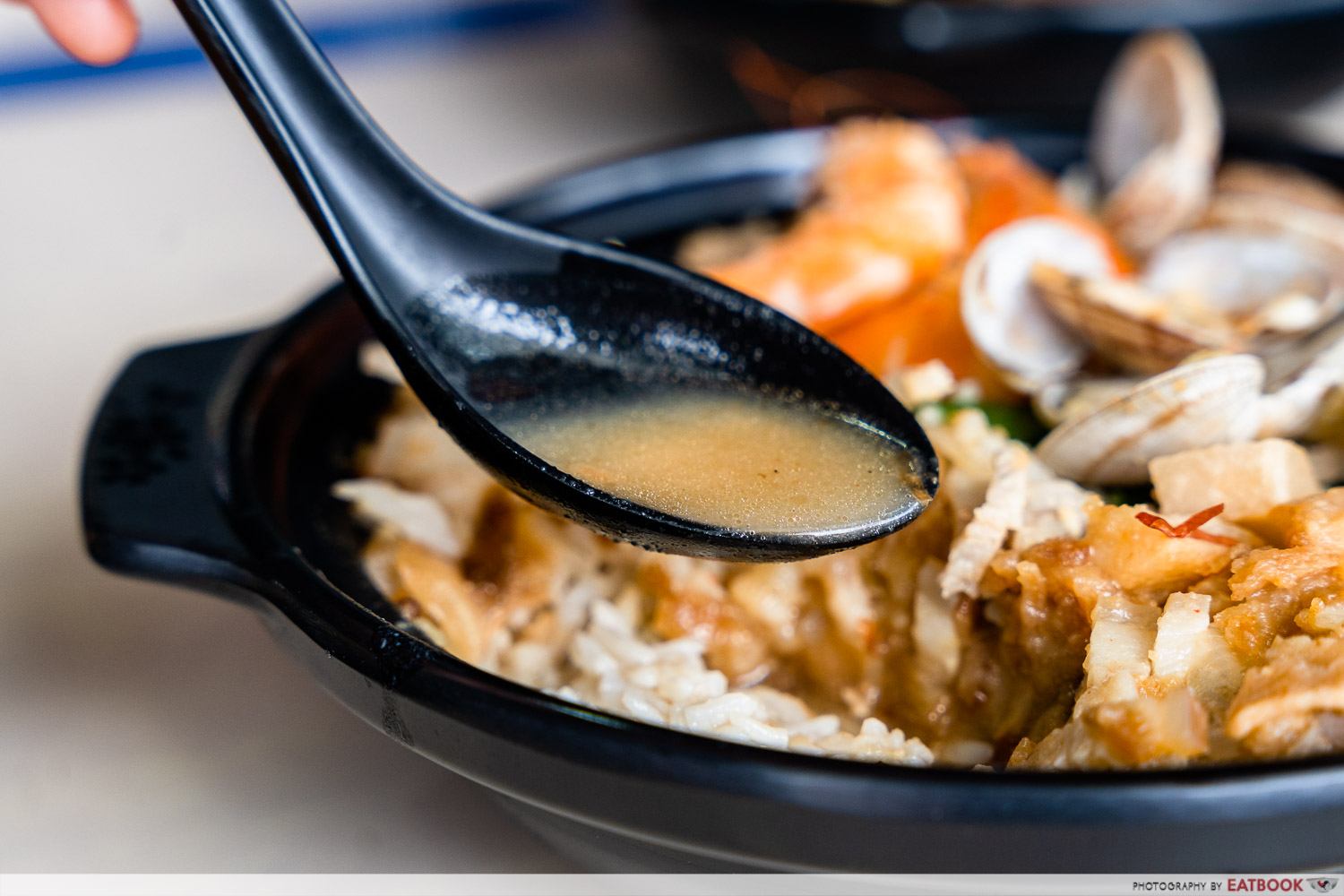 Diehard fans of pao fan might be disappointed with the version offered here, especially if they were expecting to see crispy rice bits in the dish. The Seafood Pao Fan at Chef Goo did not come with deep-fried rice puffs commonly found in popular pao fans in Singapore, so I was a little let down by that lack of textural contrast. Nonetheless, the seafood broth was tasty and not too salty, thankfully. The lard and shallots added a much-needed crunch, but I felt that the dish was lacking something.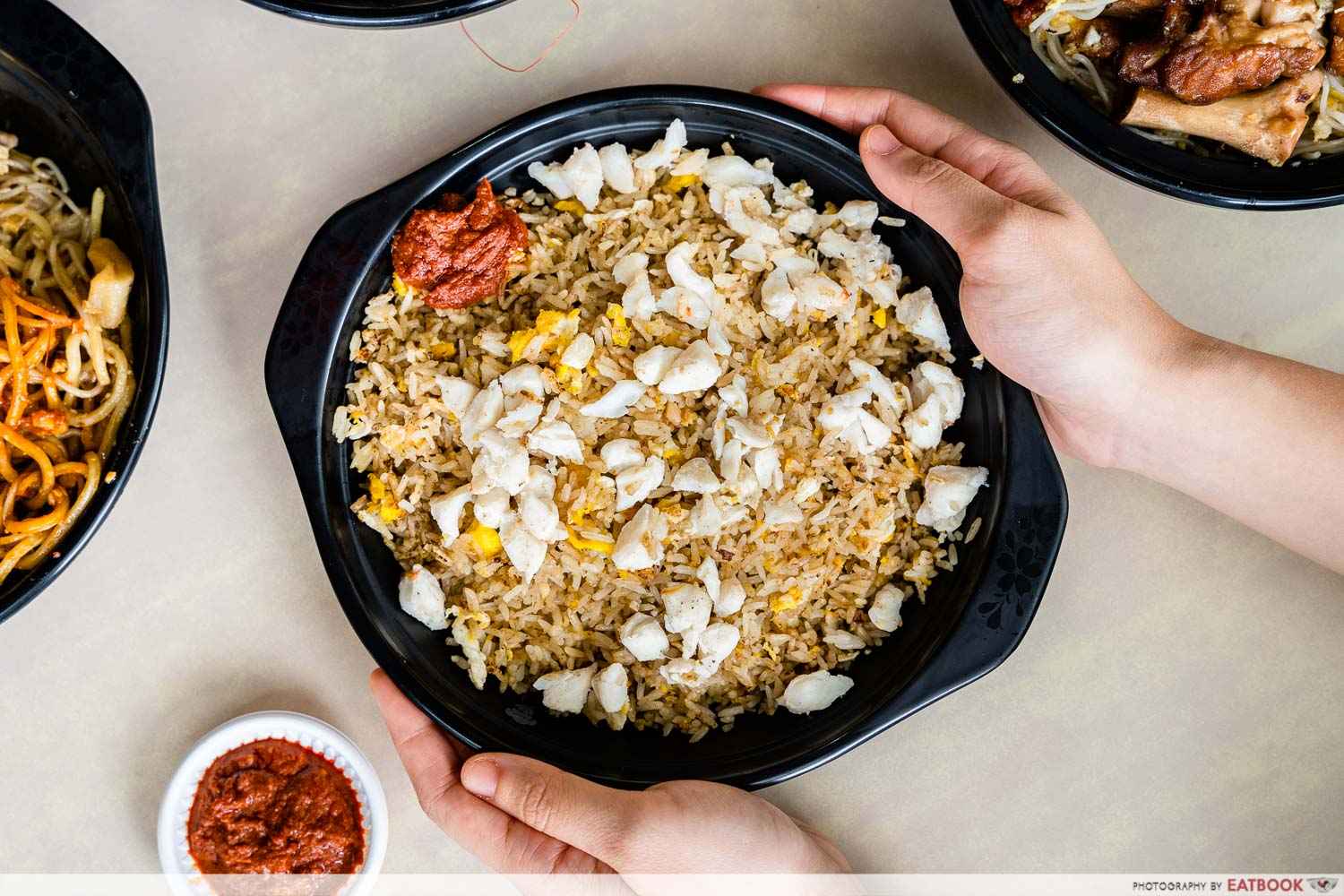 There's also Crab Meat Fried Rice (from $8) on the menu, which came with a heaping handful of crab chunks scattered on top. On first taste, it was a little bland, but the savoury house-made chilli elevated the fried rice, making it more palatable. If you're looking for an easy and fuss-free dish to dabao, go for this.
If you're not big on seafood, the Braised Pork Leg Bee Hoon might be up your alley. While priced at a hefty $12, which seems a tad expensive for hawker fare, this dish was a huge hit. The bee hoon soaked up the pork broth, which was unctuous with a rich, meaty depth thanks to its tedious preparation process. I was worried that the noodles would become soggy but they remained QQ with a lovely bite even after an hour. Furthermore, the serving easily feeds two hungry people, so I'd say it's worth the price tag.
More importantly, this dish tasted like home to me. It's akin to an amped-up version of the bee hoon my grandmother would whip up every Chinese New Year, which uses cans of Narcissus Brand Pork Leg. There were similar flavours at work, only that this rendition was much richer and tastier.
YouFu Fried Hokkien Prawn Mee Review: Young Hawker Makes Waves At Golden Mile Food Centre
Ambience at Chef Goo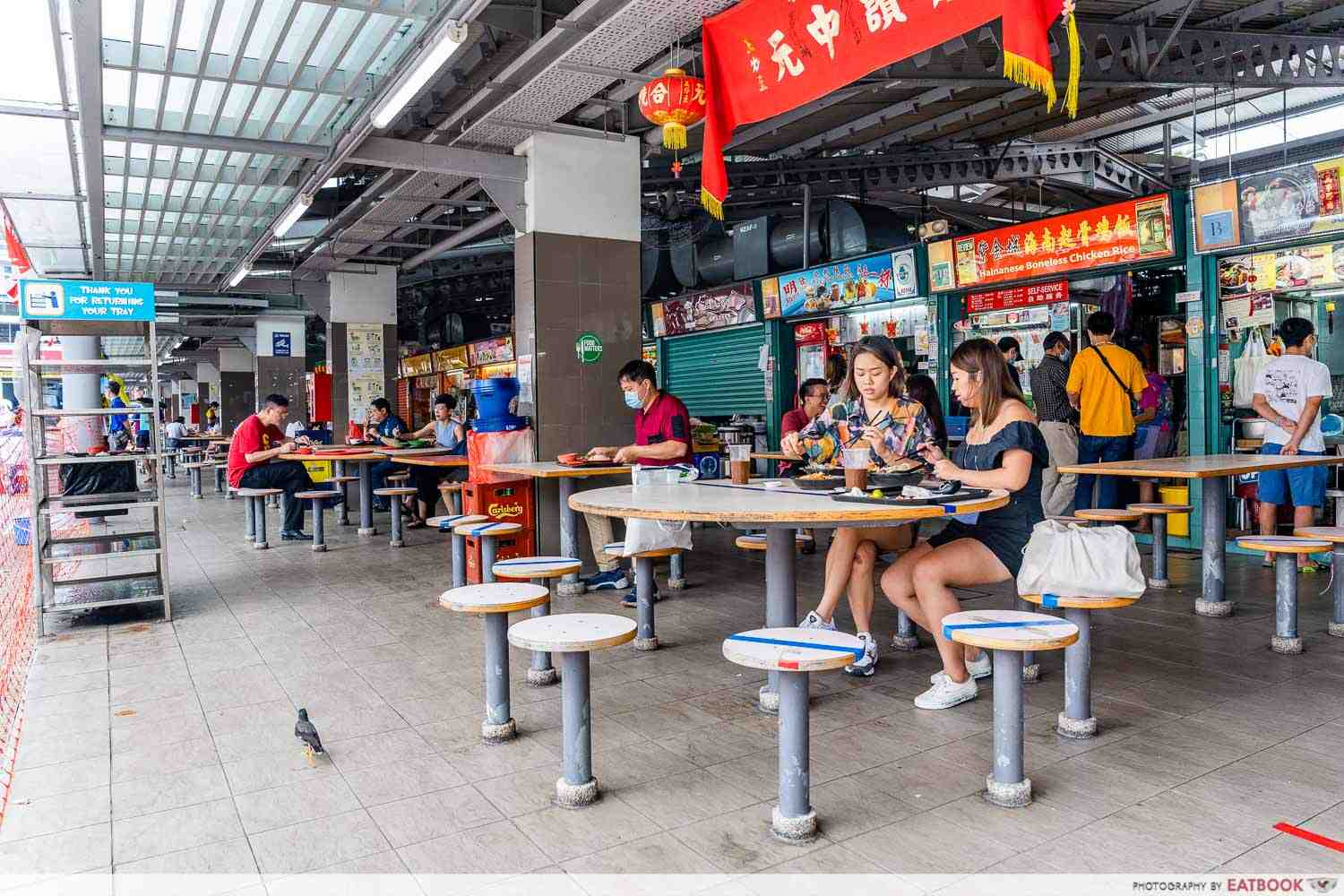 Chef Goo is located in Alexandra Village Food Centre,  which is a short bus ride from Redhill or Queenstown MRT Station. The open-air food centre is clean and spacious with good ventilation and plenty of natural light. Do note that if you're sitting near the entrance, there may be more birds around the area, so try not to leave your food unattended. Crowds tend to stream in during the lunch hour, where you can expect longer queues for the more popular stalls.
HeyMe Review: XL Prawn Noodles And Prawn Porridge By New Hawkers At Upper Boon Keng
The verdict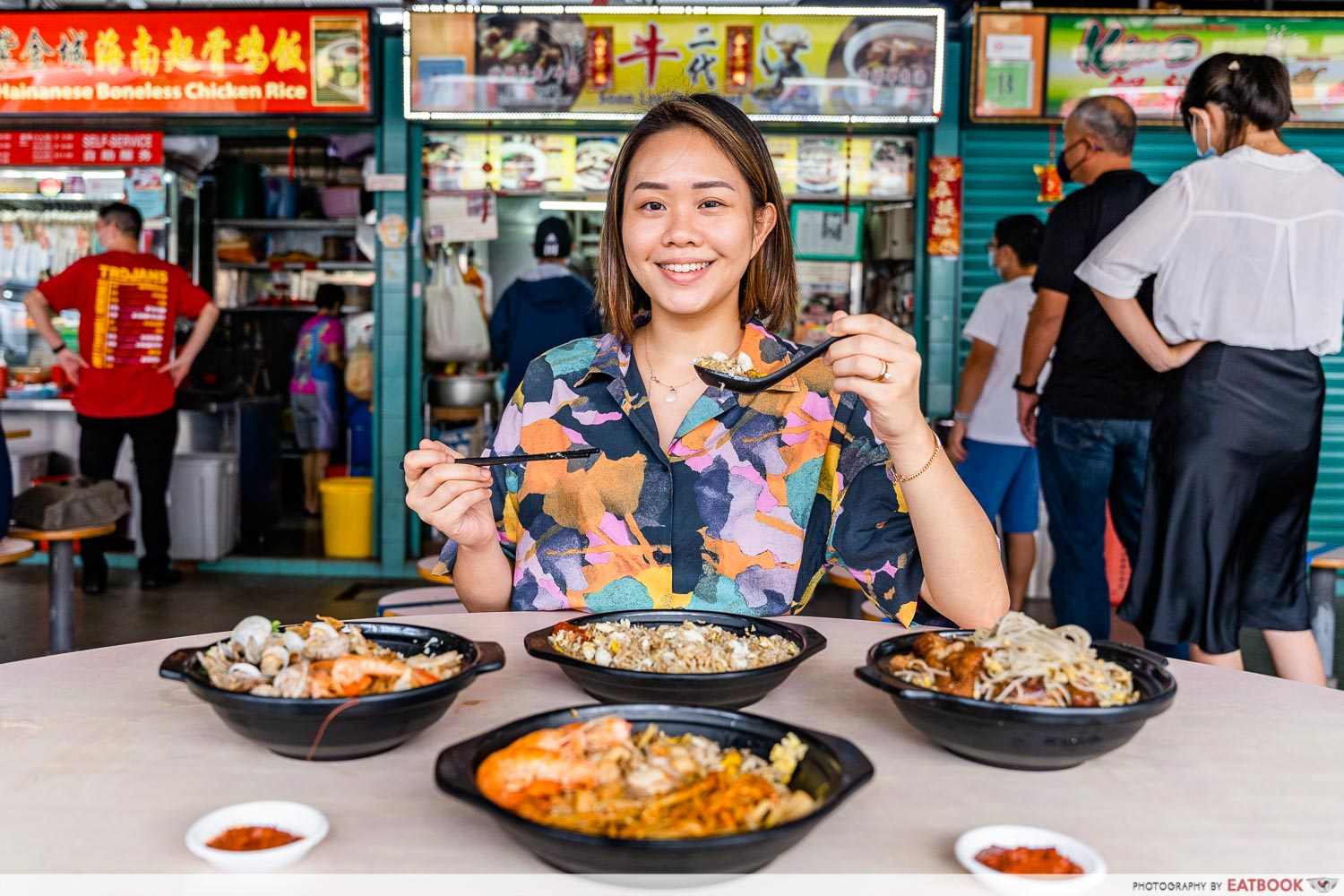 Chef Goo's rich and heady pork and seafood broths make its dishes stand out from its counterparts. While there were some hits and misses, overall I really enjoyed the Hokkien mee and pork leg bee hoon. It's worth a visit if you're in the area, but I wouldn't travel all the way just for their fried rice or pao fan.
If you're looking for more eats in the area, check out our Alexandra Village Food Centre guide! Alternatively, read our Mun's Seafood Pao Fan review.
Address: Block 120 Bukit Merah Lane 1, #01-13, Alexandra Village Food Centre, Singapore 150120
Opening hours: Daily 11am to 8pm
Tel: 8806 6742
Mun's Seafood Pao Fan Review: Ex-Hotel Chef Serves Affordable Pao Fan At Ghim Moh
Photos taken by John Lery Villanueva.
This was an independent review by Eatbook.sg.
Chef Goo Review: Hokkien Mee Fried With 12-Hour Broth, Braised Pork Leg Bee Hoon And More From $5
Chef Goo Review: Hokkien Mee Fried With 12-Hour Broth, Braised Pork Leg Bee Hoon And More From $5 -

7.5/10
Summary
Pros
– Generous portions
– Seafood tasted fresh
– Tasty broth
Cons
– Slightly pricey for hawker fare
– No crispy rice in pao fan
– Crab Meat Fried Rice was underwhelming
Recommended dishes: Red Sea Prawns Fried Hokkien Mee ($5), Braised Pork Leg Bee Hoon ($12)
Opening hours: Daily 11am to 8pm
Address: Blk 120 Bukit Merah Lane 1, #01-13, Alexandra Village Food Centre, Singapore 150120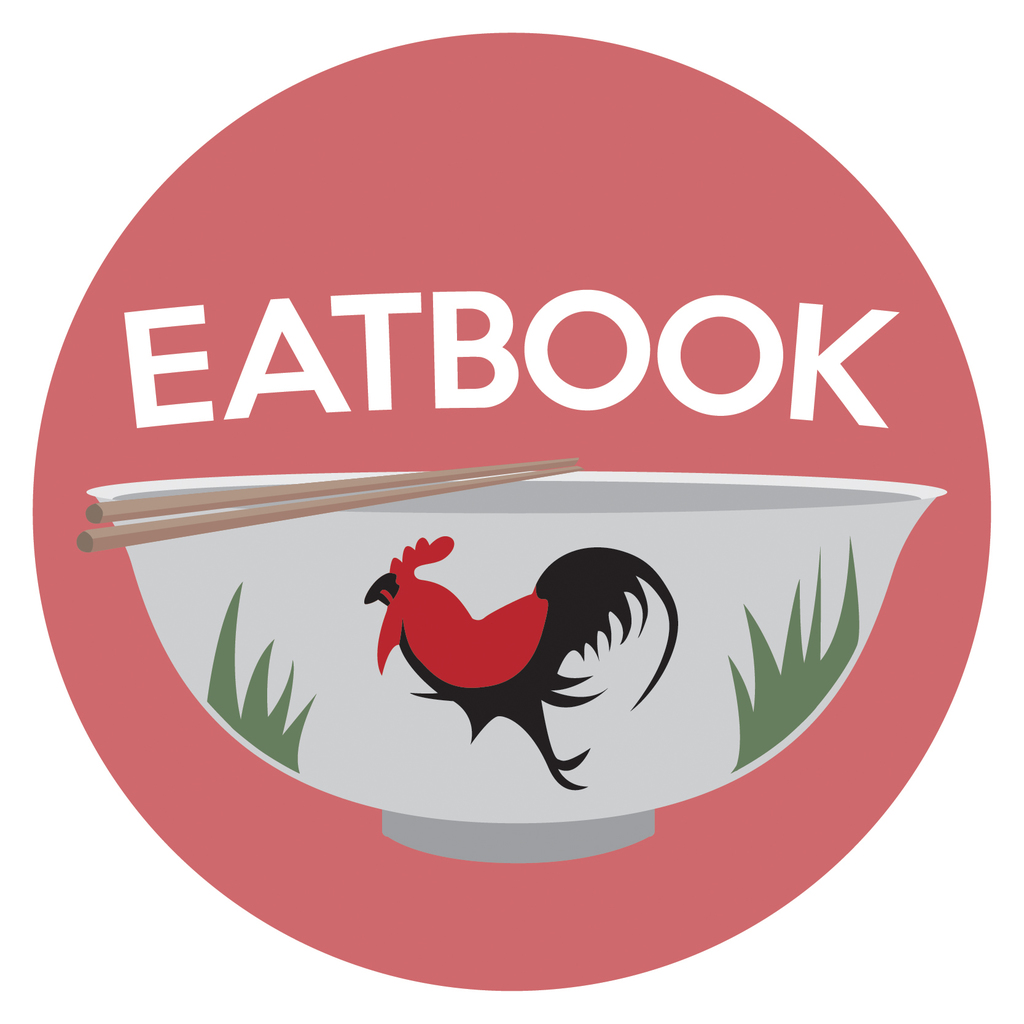 Drop us your email so you won't miss the latest news.