Supersized nasi lemak with XXL Sotong at Route 12
Update: Route 12 is now permanently closed.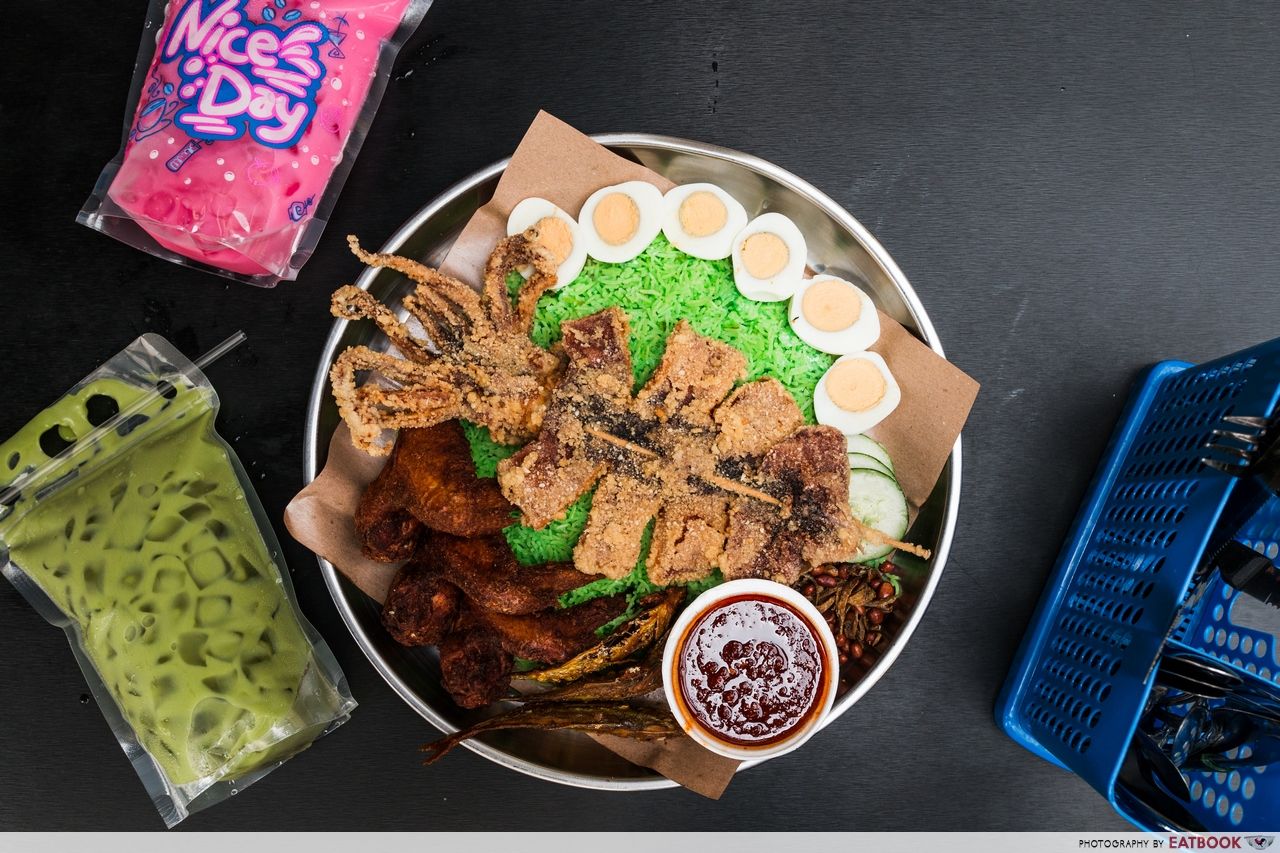 I've been the biggest fan of High School Musical since basically forever. After all these years, I Want It All remains a recurring earworm. It's iconic and the lyrics, "bigger is better, and better is bigger, a little bit is never enough", are relevant to just about everything, even food. Especially if food comes in the form of nasi lemak and XXL Fried Sotong like the one at Route 12.
Food at Route 12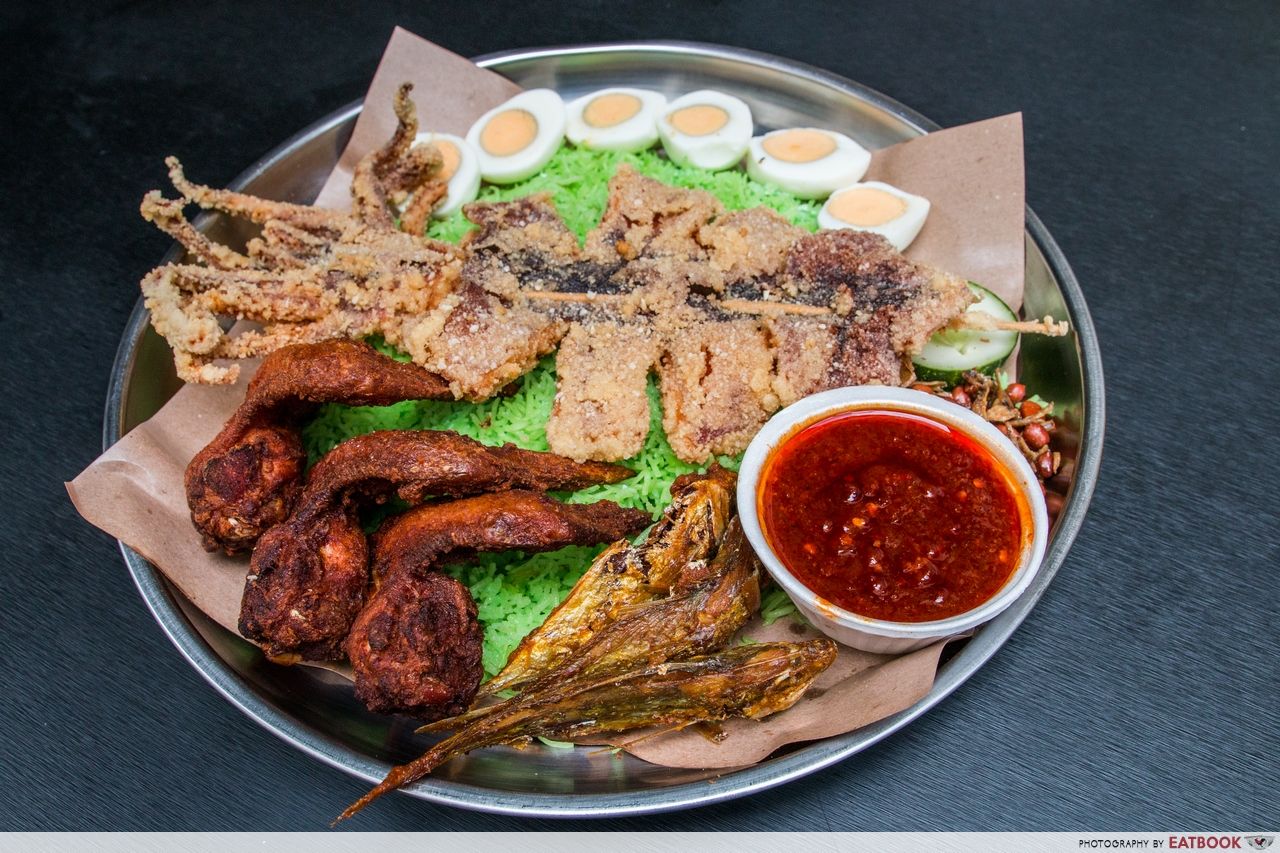 Route 12 offers two sizes of nasi lemak, namely Nasi Lemak Sotong Deluxe ($14) for two people and Nasi Lemak Sotong King ($18) for three to four people. We came as a pair but ordered the latter, 'cause we like to challenge our appetites like that.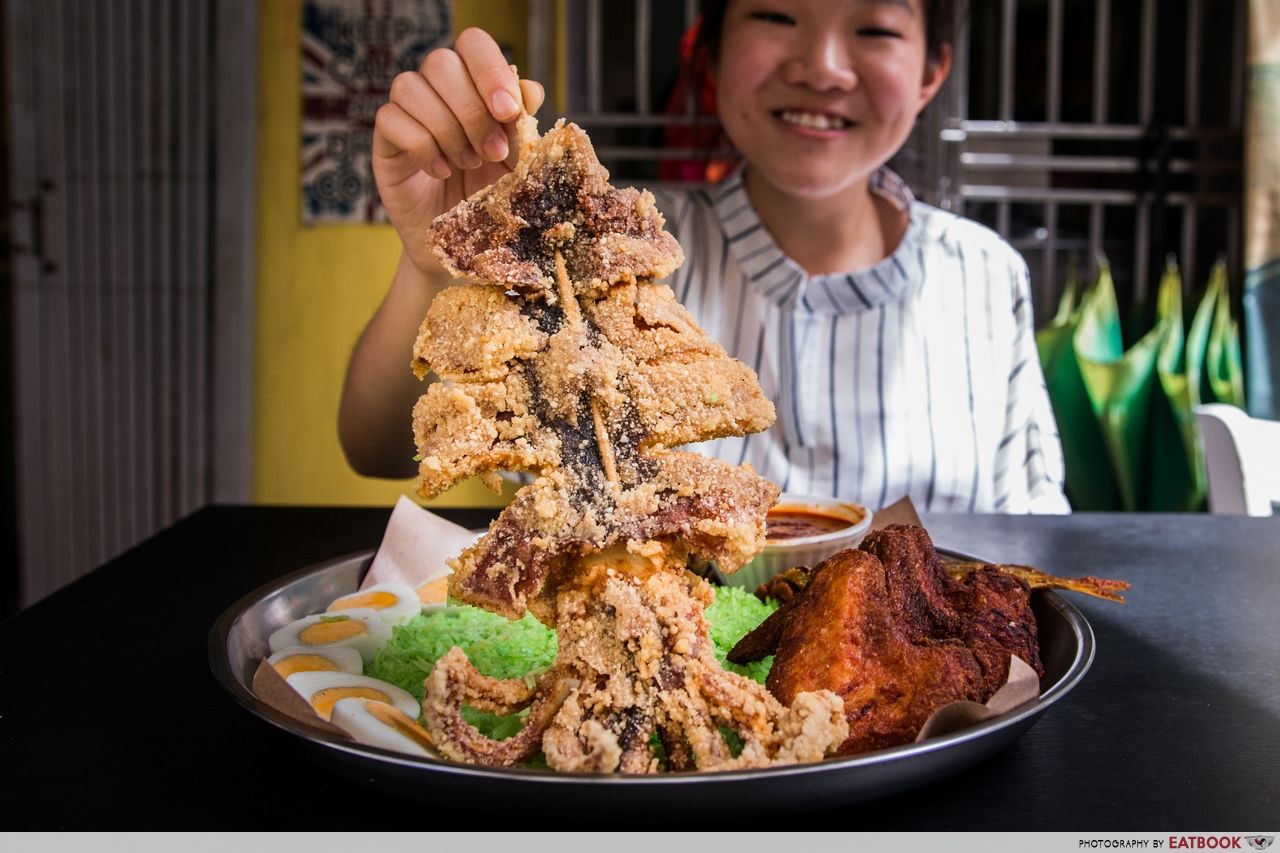 The nasi lemak was served on a huge plate, weighing close to two kilograms. Besides the majestic fried squid laid across the pandan green rice, the platter came with three chicken wings, three pieces of ikan kuning, three hard-boiled eggs cut in halves, and a serving of ikan bilis with peanuts.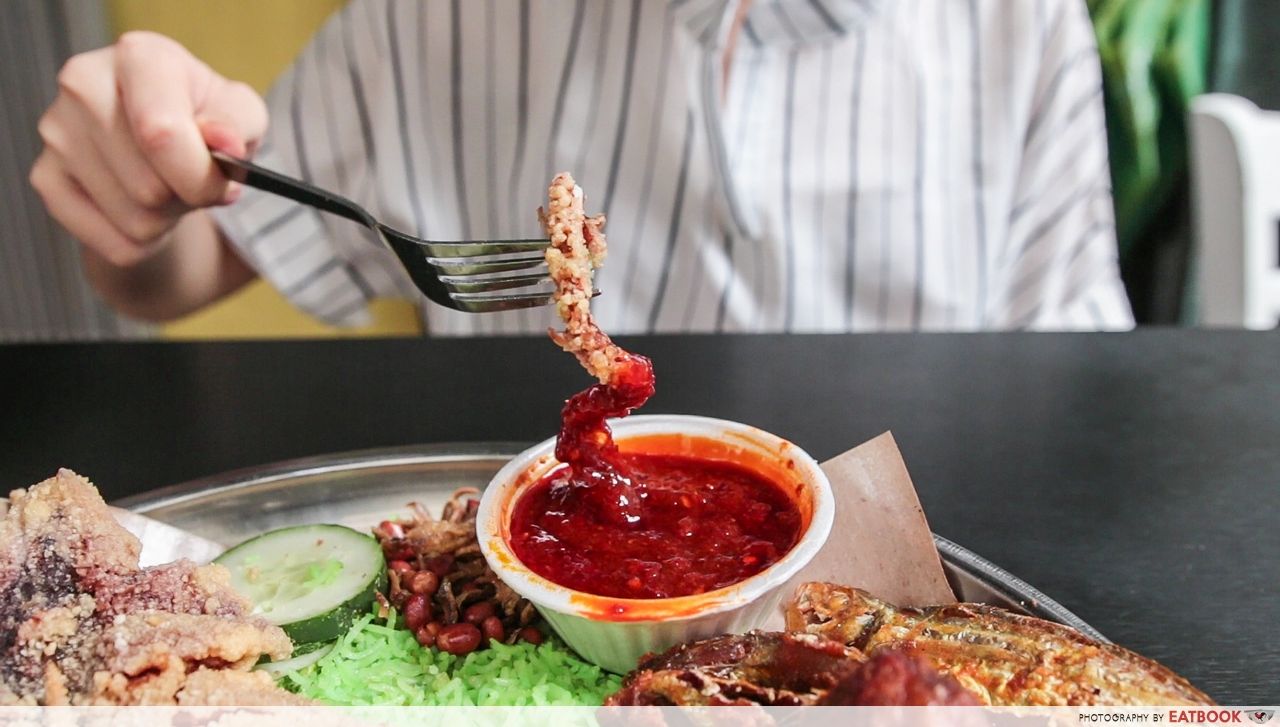 The star was inarguably the huge sotong. Each XXL sotong is freshly fried-to-order, coated in a thin batter that is light and crunchy. Ours was cooked just right, and was slightly chewy without being rubbery. We loved dunking it in the accompanying sambal sauce, which was sweet on first taste until the spiciness hit. That being said, I do wish it was spicier.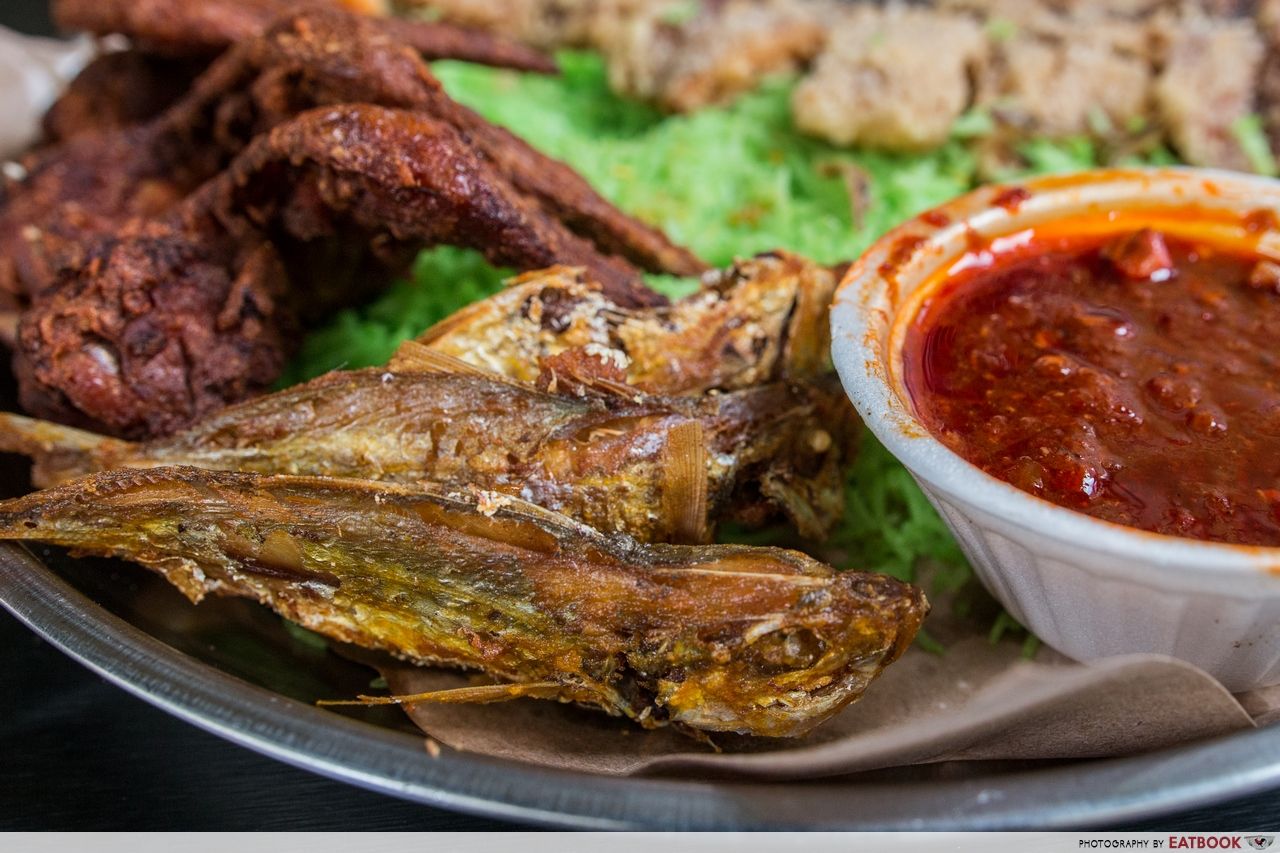 We went for the chicken wings and fish next. Meaty and juicy, the chicken wings were well-fried but could do with a tastier marinade. The ikan kuning was crispy and not overly dry.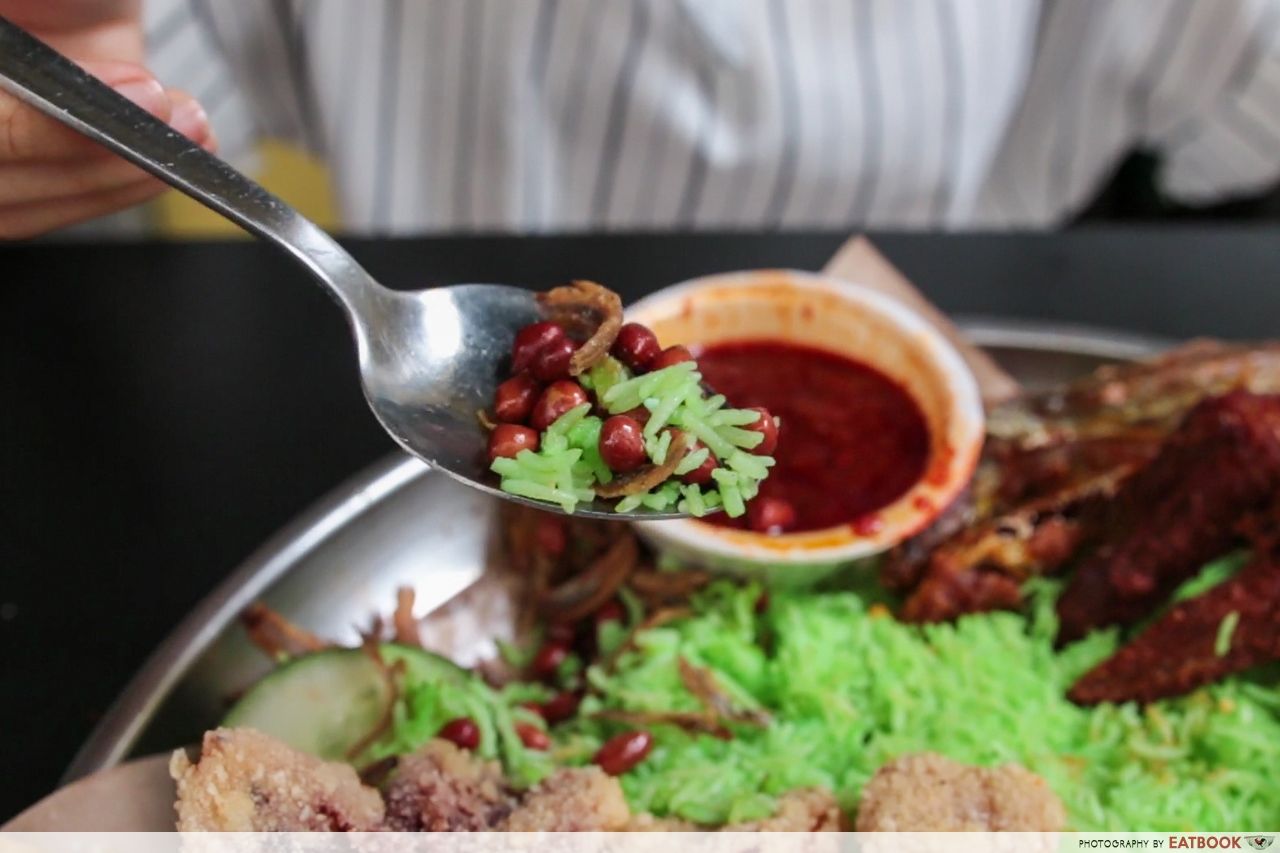 For me, the basis of a good plate of nasi lemak rests on the rice and sambal – I'd be happy gobbling spoonfuls of just this pairing. Digging into the strikingly green rice with anticipation, we had high hopes fuelled by the aroma of pandan from the kitchen. It didn't disappoint – the light basmati rice was infused with a distinct pandan fragrance. More coconut milk could've been added to enhance the flavour, but that's just us nitpicking.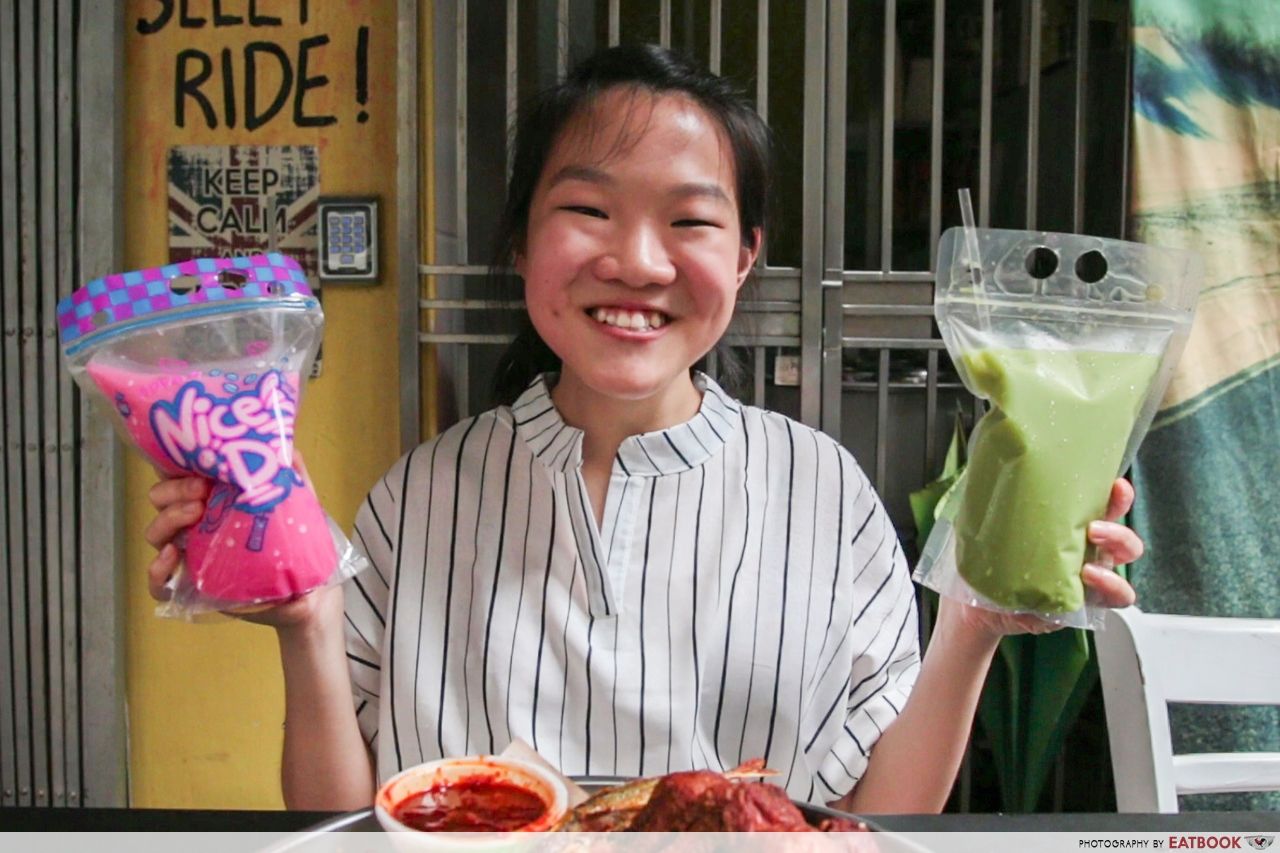 We ordered Iced Thai Green Milk Tea ($2.50 for small, $4.50 for large) and Thai Pink Milk ($2 for small, $3.80 for large) in large sizes, and they came in handy resealable bags. We should have guessed, but only after taking a sip did we realise that "Thai Pink Milk" was just a fancier name for bandung. Both drinks were milky and rich, even after all the ice melted in our unforgiving tropical heat. They weren't overly sweet too.
Ambience at Route 12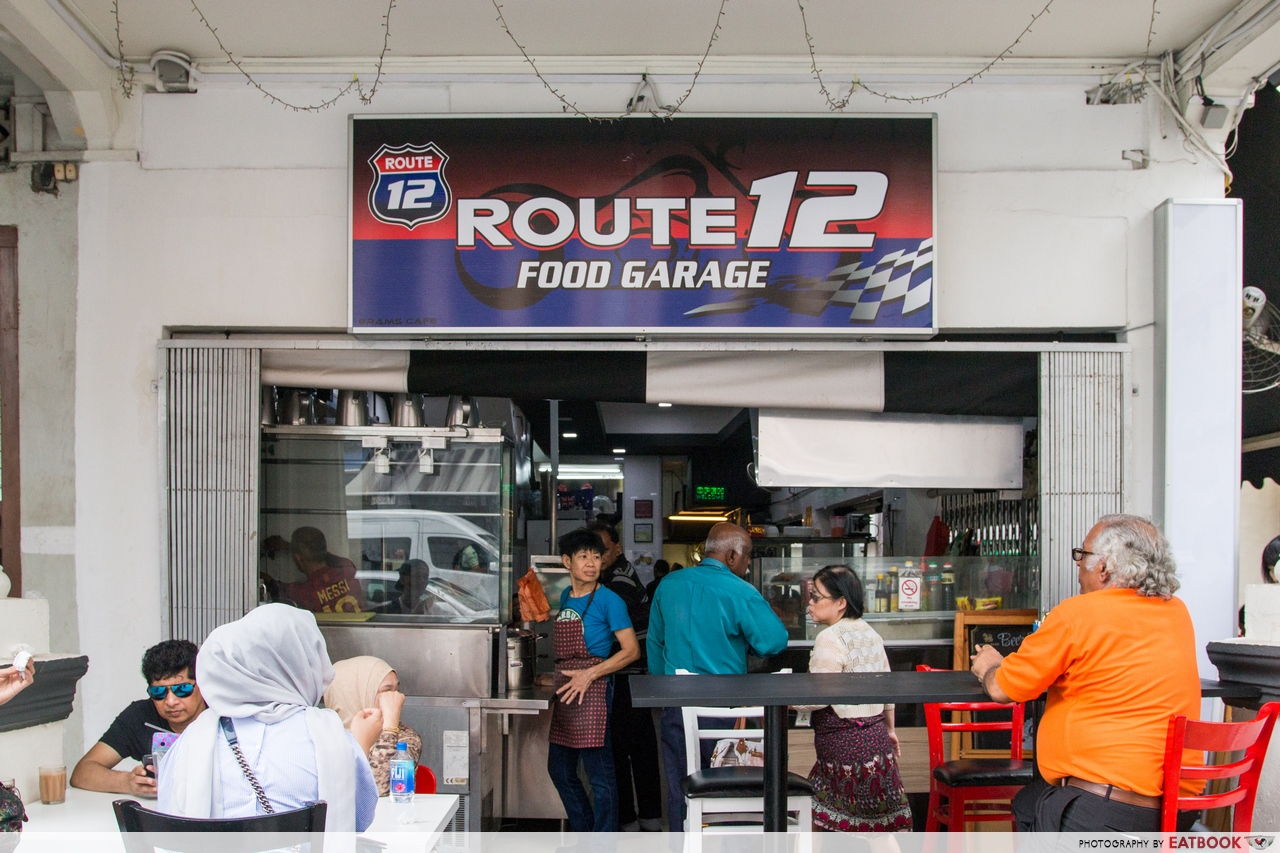 Route 12 is a coffee shop set-up located a street away from Mustafa. There aren't many seats available so there may be a wait during mealtimes. The staff were friendly and we were served our orders fairly quickly.
The verdict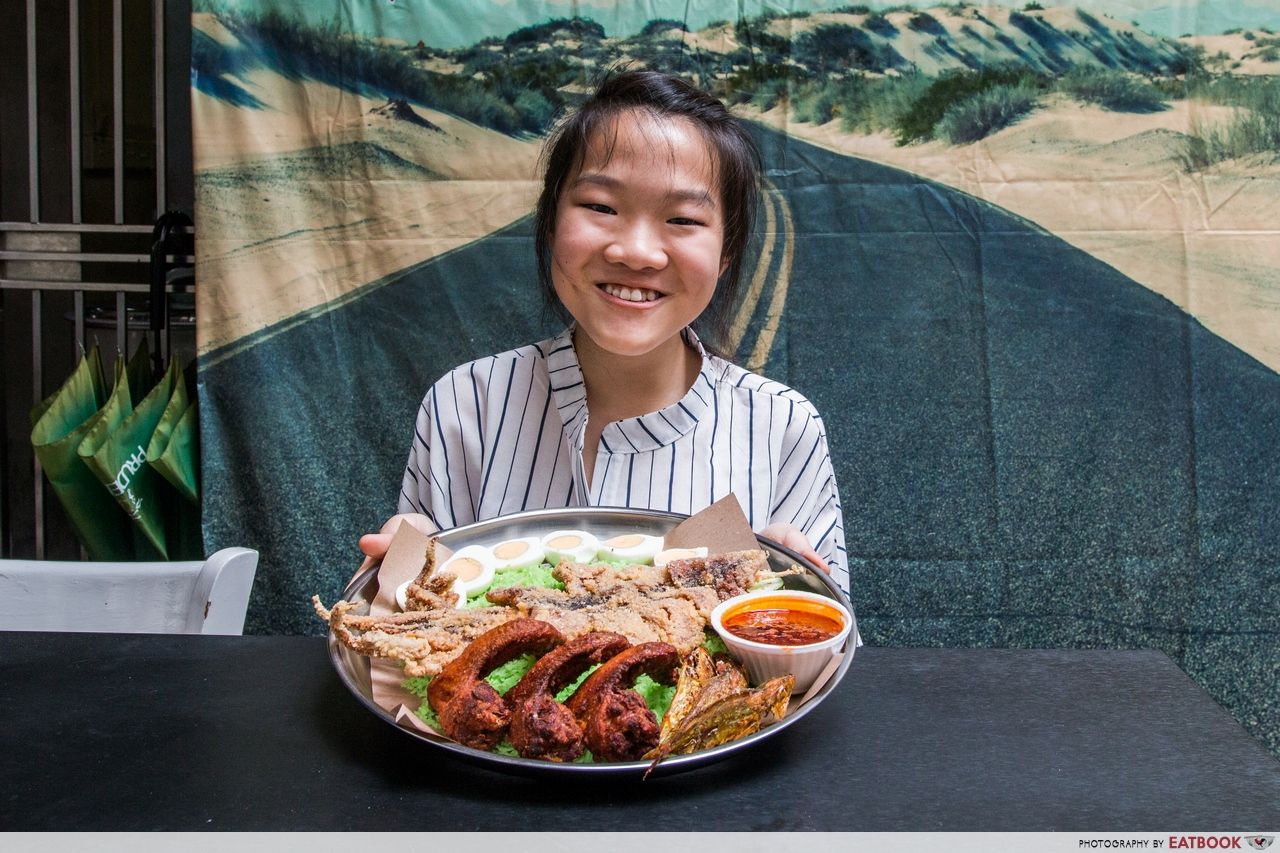 Before heading down, check Route 12's Facebook page to see if the nasi lemak sotong options are available; the restaurant usually posts an update if XXL sotongs are sold out. Their supersized nasi lemak is also available with fried spring chicken instead of sotong. The portion with half a spring chicken for two people costs $15, and that with a whole chicken for three to four people costs $20. There are also regular-sized portions of nasi lemak on the menu.
Having to share food isn't usually the most exciting prospect, but there's more than enough for everyone here. The food may not be out-of-this-world good but it's affordable and delicious, probably because the owner of Route 12 started the shop after being inspired by street food on his travelling adventures. It's worth a visit with your squad because huge portions are simply impressive, and the XXL sotong is worth the hype.
Address: 12/13 Pahang Street, Singapore 198613
Opening hours: Daily 9:30am to 11pm
Tel: 8687 3371
Website
Nasi Lemak Kukus is a Muslim-owned eatery.
This is an independent review by Eatbook.sg.
Summary
Pros
– Affordable
– Convenient location
– No GST or service charge
Cons
– Small seating area
– Only street parking is available
Recommended Dishes: Nasi Lemak Sotong King ($18), Iced Thai Green Milk Tea ($2.50 for small, $4.50 for large)
Operating Hours:
Daily 9:30am to 11pm
Tel:
8687 3371
Address: 12/13 Pahang Street, Singapore 198613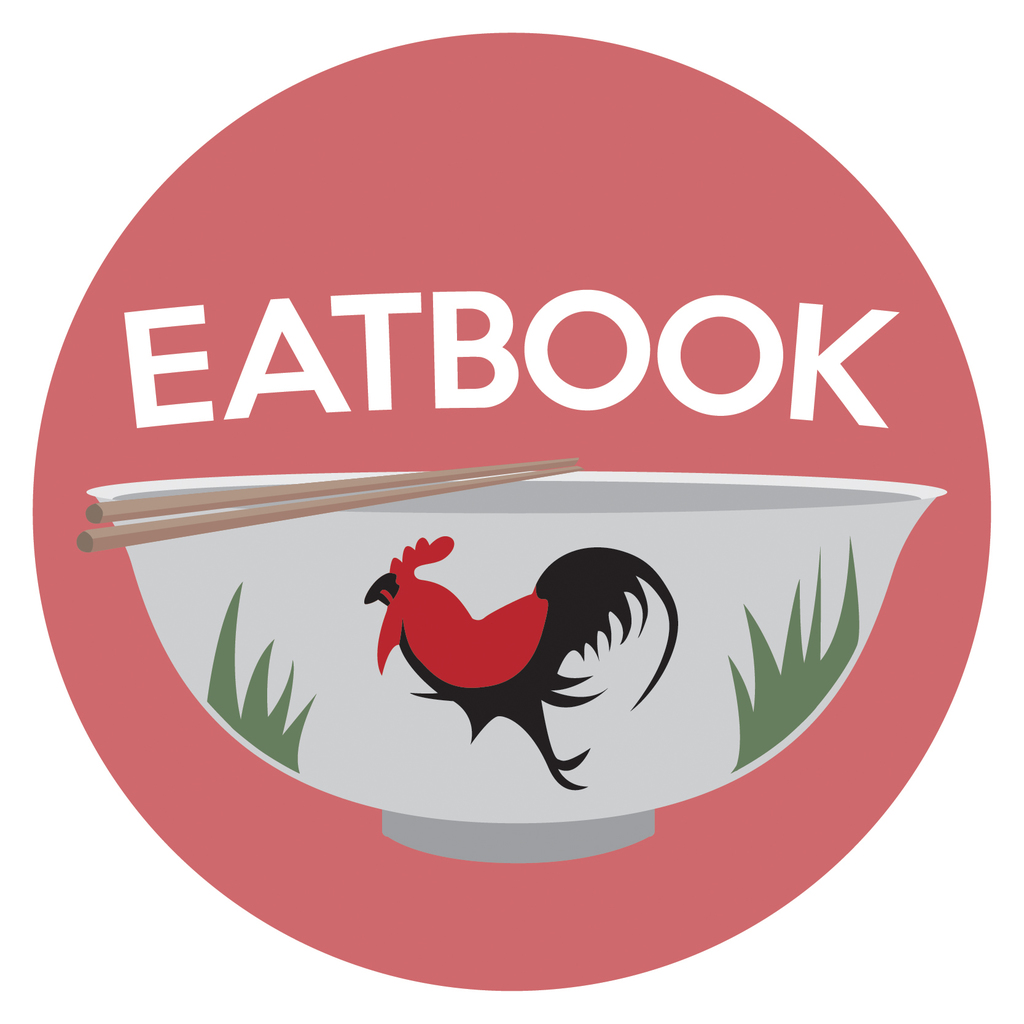 Drop us your email so you won't miss the latest news.