---
Get your food game on
---
From desserts, burgers and ramen to huge slabs of juicy steaks, supersized dishes are actually widely available albeit complaints about small food portions served at cafes in Singapore. These supersized servings are great for sharing or realising your childhood dreams of becoming a competitive eater. Whichever the case, huge food portions mean more food for us, which translates to a very happy tummy. Feed your hungry souls today with these 10 huge dishes around Singapore!
---
1. I am…
---
Let's be real, no slice of cake is ever too big. I am…'s supersize dish is Rainbow Cake ($8.90), which is layered nicely with generous amounts of icing separating the 7 different colours. To give you a gauge of the size of the slice, it basically fits the entire rectangular plate that's about the length of my forearm. There is also Red Velvet Cake ($8.90), which is equally huge. The café doesn't just serve cakes, café food such as Boss Burger ($19.70), Fish 'N' Chips ($15.90) and Hawaiian Five O Pizza ($12.90) are also available. A bonus would be this café's halal-certified status given that it is pretty rare to find halal cafes in Singapore.
Address: 674 North Bridge Road, Singapore 199486
Opening hours: Mon-Thurs 11am to 11pm, Fri-Sat 11am to 1am, Sun 11am to 10pm
Tel: 6295 5509
---
2. Badoque Cafe
---
Located behind the famous Simpang Bedok Food Centre, Badoque Café is a halal joint that serves huge portions of western delights. Porterhouse Steak (price depends on weight of beef) is at least 1kg of beef combined with sirloin and tenderloin in one huge plate. Other meats such as Rib Eye Steak ($32), Iga Bakar ($36) and Badoque Ribs ($36) also deserve a mention given their sizes, which can be comfortably shared between two people. Pastas such as Champion of The Spanner Crab ($28) and Rogole De Vongole ($22) are Badoque's next best choices apart from their meats.  
Address: 298 Bedok Road, Bedok Shopping Complex, Singapore 469454
Opening hours: Mon-Sun 12pm to 11pm
Tel: 6446 6928
---
3. Spathe Public House
---
At $55 for a whole metre hot dog stuffed with veal and chicken curry wurst and topped with wasabi mayonnaise and caramelized onions, the Mohamed Sultan Meter Dog ($55++, $18++ for an individual portion) sure sounds tantalising. Finish this whole thing within 10 minutes and it will be FREE! Spathe Public House also offers other sharing plates such as Confit Duck Puff ($38++), Chicken & The Sea ($78++) and Sous Vide Spanish Octopus Salad ($38++). Drinks like Spathe Sangria ($55++) and The Garden Primms ($56++) can also be shared with friends. Since everything can be shared at Spathe, there is no excuse not to jio your friends after work for a good meal!
Address: 8 Mohamed Sultan Road, #01-01, Singapore 238958
Opening hours: Mon-Fri 12pm to 11pm, Sat-Sun 10am to 11pm
Tel: 6735 1035
Menu
---
4. Senmi Sushi
---
If you're a big fan of chirashi don, this should make you very happy. Giant Chirashi Don ($36++) is good for 2 to 3 people, and it's definitely worth it given the generous amount of 8 kinds of fresh sashimi. There are also sushi rolls available such as Dynamite Maki ($16.80++), Super Lobster Maki ($16.80++) and Bluefin Tuna, Uni and Tobiko Bomb ($22++). Since Senmi Sushi one of the eight establishments at Emporium Shokuhin, you can also get desserts like Japanese ice-cream or other cute snacks at Gourmet Grocer right beside it.
Address: 6 Raffles Boulevard, Marina Square #01-18, Singapore 039594
Opening hours: Mon-Sun 11.30am-10pm
Tel: 6812 2179
Menu
---
5. Nan Xiang Steamed Bun Restaurant
---
King-sized Nanxiang Crab Roe Bun ($8.80++) is a giant XLB at Nan Xiang that comes with a bubble tea straw from which you can slurp up the tasty crab roe in pork broth. It's definitely more satisfying to order this and savour the gigantic bun instead of ordering 6 mini xlbs. Other dishes here include Baked Salted Egg Yolk Cream Bun ($4.80++ for 3 pieces) and Pan Fried Beef Tenderloin with Black Pepper ($18++ for small, $28++ for large).
Address: 1 Woodlands Road, #02-18, Ten Mile Junction, Singapore 677899
Opening hours: Mon–Fri 11:30am to 10pm, Sat-Sun 11am to 10pm
Tel: 6892 7915
---
6. Patissez
---
Patissez, the creators of the viral Freakshakes, has finally come to Singapore! Freakshakes ($16++) come in cute names such as Muddy Pat, Pretzella, Mint Condition and Sneaky Freak. To give you a sneak peek, Muddy Pat is every chocolate lover's paradise, made with chocolate ganache, chocolate shake, chocolate fudge sauce and topped with a chocolate brownie and torched marshmallow. There is also an all-day brunch menu serving items such as Bacon Jam Toasty ($13++) and Tropical Hotcakes ($15++). Don't worry about indulging your tummy, you can always work it off with Kayla's BBG later.
Address: 118 Holland Avenue, #01-06, Raffles @ Holland V Singapore 278997
Opening hours: Mon-Fri 10am-10pm, Sat-Sun 9am-10pm
Tel: 6262 3616
Find out where else to get viral food trends here.
---
7. MEATliquour SIN
---
A gourmet burger joint from London, MEATliquor offers a Triple Chilli Challenge, which consists of one chilli dog, one green chilli burger and chilli cheese fries. This 1.6kg chilli overload dish needs to be consumed within 10 minutes, or you'll have to pay $50 for it. Alternatively, skip the challenge and share it with a couple of chilli-loving friends. Other popular dishes include Dead Hippie Burger ($22++) that comes with their special sauce and Sambal Fries ($10++). This is also a great place to chill after work with drinks such as the bottled New Cross Negroni ($22++) and House Grog Slushy ($24++), which are brought over from its UK counterpart.
Address: 99 Duxton Road, Singapore 089543
Opening hours: Mon-Thurs 11:30am to 2:30pm, 5pm to 11pm, Fri–Sat 11:30am to 2:30pm, 5pm to 1am, Sun 11:30am to 2:30pm, 5pm to 11pm
Tel: 6221 5343
Menu
---
8. Menya Musashi
---
So, this Japanese establishment was named after a legendary samurai known for his "double sword style". Okay this really doesn't mean anything but Menya Musashi's option of allowing customers to add on their ramen up to 5 times the original portion for FREE is the main draw of the place. Any regular ramen such as White Tsukemen ($13.90++), Red Kakuni Ramen ($14.90++) and Black Cha Shu Ramen ($12.90++) can be supersized. Pick your favourite ramen base – white, black or red and upsize the noodles to your heart's content!
Address: 252 North Bridge Road, #01-16, Raffles City Shopping Centre, Singapore 179103
Opening hours: Mon-Sun 11.30am-10pm
Tel: 6336 6500
Find out where else to get unlimited add-ons for free here.
---
9. Little Hiro
---
Owned by the founders of Island Creamery, Little Hiro is a Hawaiian-Japanese diner that offers ramen burgers! They also have a Superhiro Challenge, which involves devouring a burger that consists of 8 patties (200g each) and half a kg worth of fries. Finish it faster than the previous record of 7 minutes and you can skip paying $25 for the whole meal. For those who are studying nearby, there are also various student promotions such as $6 super student deals, which makes Little Hiro a great place to hang out at after school!
Address: 559 Bukit Timah Road, Singapore 269695
Opening hours: Mon-Thurs 11.30am to 9.30pm, Fri-Sat 11:30am to 10pm, Sun 11:30am- to 9:30pm
Tel: 6466 3477
Menu
Find out where else to get viral food trends here.
---
10. Morganfield's
---
The famous Morganfield's signature Hickory BBQ Spare Ribs ($24.90++ for half and $36.90++ for whole) weighs more than 2 pounds (900g) and can certainly be considered a supersized dish. Aside from that, Morganfield's serves a bunch of prime ribs such as Grill Pork Rib-Eye Chop ($25.90++) and Garlic BBQ Spare Ribs ($27.90), slowed cooked to perfection. Other non-steak items include Crayfish Mac and Cheese ($23.90++), Smokehouse Bacon Cheeseburger ($22.90++) and Hot Ribs Sandwich ($19.90 ++). Morganfield's Ribs Sampler ($119.90++) that serves 3 to 5 people is the mega huge platter that you should only order if you haven't eaten for a few days. It consists of a choice of any ribs, grilled sausages, garden salad, grilled corn on cob, corn bread and fries.
Address: 1 Harbourfront Walk, #01-51A, Vivocity, Singapore 098585
Opening Hours: Mon-Thurs 11am to 11pm, Fri-Sat 11am to 12am, Sun 11am to 11pm
Tel: 6225 0501
Menu
---
Those who eat together, stay together
---
Huge in size and high in calories, supersized dishes are not for everyone. But that doesn't mean you can't order them and share. Sharing food makes eating a lot more enjoyable, so get a serving and split it with your kakis! Let us know if you have anymore recommendations for places with huge portions below.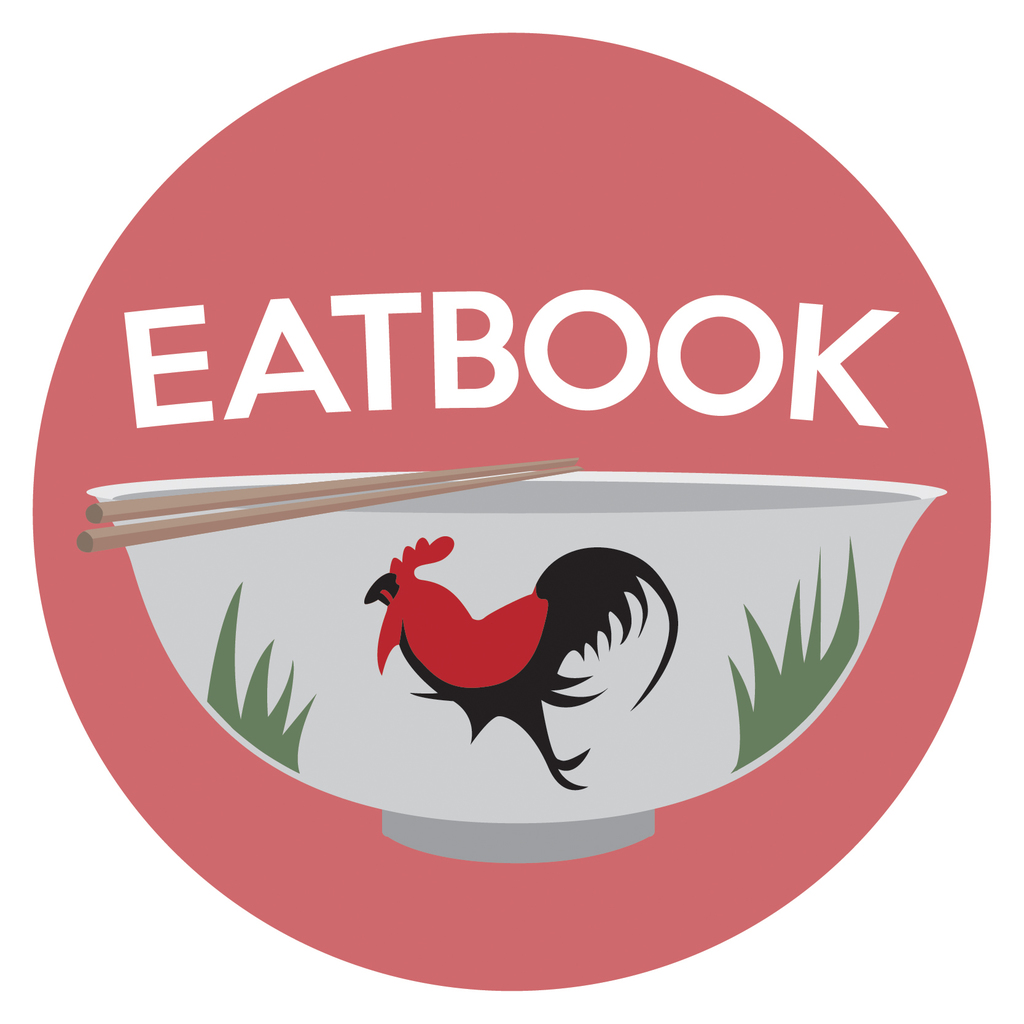 Drop us your email so you won't miss the latest news.