---
Best Japanese restaurants in Singapore
---
Singaporeans love Japanese cuisine, and that has led to Japanese restaurants of every shape and form sprouting up across the country. We have all-you-can-eat buffets, kaiten sushi chains, affordable ramen joints, chirashi specialists, and high-end Michelin-starred restaurants—the list goes on.
While we wish we could dine at Michelin-minted establishments every time the Japanese food craving strikes, we also know that quality doesn't have to come at a high price. Here are 15 of the best Japanese restaurants in Singapore to dine at anytime your palate feels like taking a trip to Tokyo. As a bonus, all of these are affordable and won't burn a hole in your wallet.
P.S.: We have a guide for halal Japanese dining destinations too!
---
1. The Sushi Bar 
---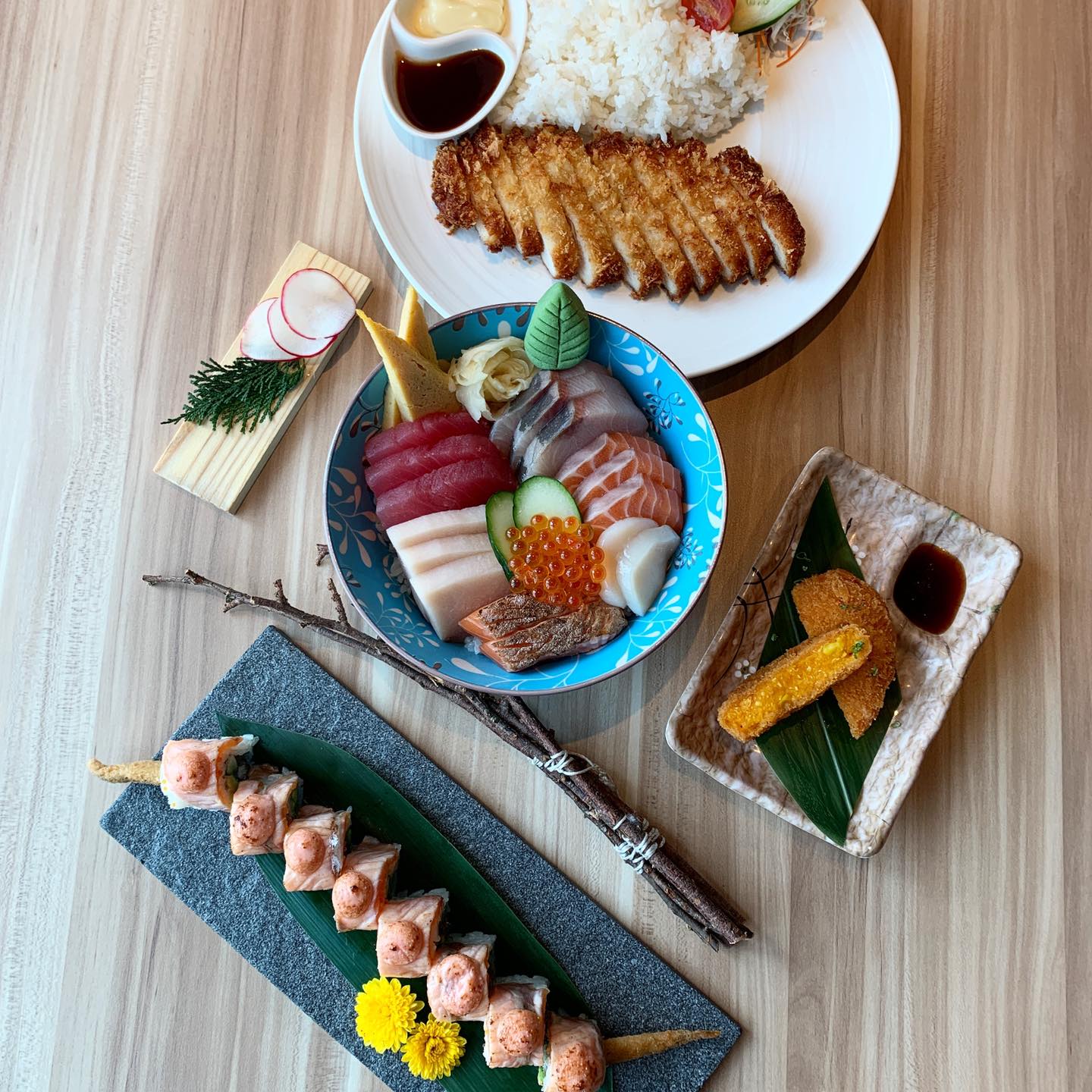 Image credit: The Sushi Bar
The Sushi Bar began as a hole-in-the-wall restaurant in Far East Plaza, but has since expanded to Ngee Ann City and Tampines1. The franchise specialises in a wide array of Japanese dishes made with fresh, quality ingredients, available at price points that don't break the bank.
They have a wide variety of menu items, from appetizers to grilled yakimono dishes, but a meal here isn't complete without some sashimi or chirashi. The former is sliced to order, and starts at $21.90++ for a 3 Kinds Sashimi Platter. For chirashi, you can enjoy different combinations of fish with your rice, but the classic go-to is the Kaisen Chirashi (from $22.90++), which comes with salmon, tuna, yellowtail, aburi salmon belly, tamago, scallop, and ikura.
Website
Full list of locations
---
2. Koh Grill And Sushi Bar 
---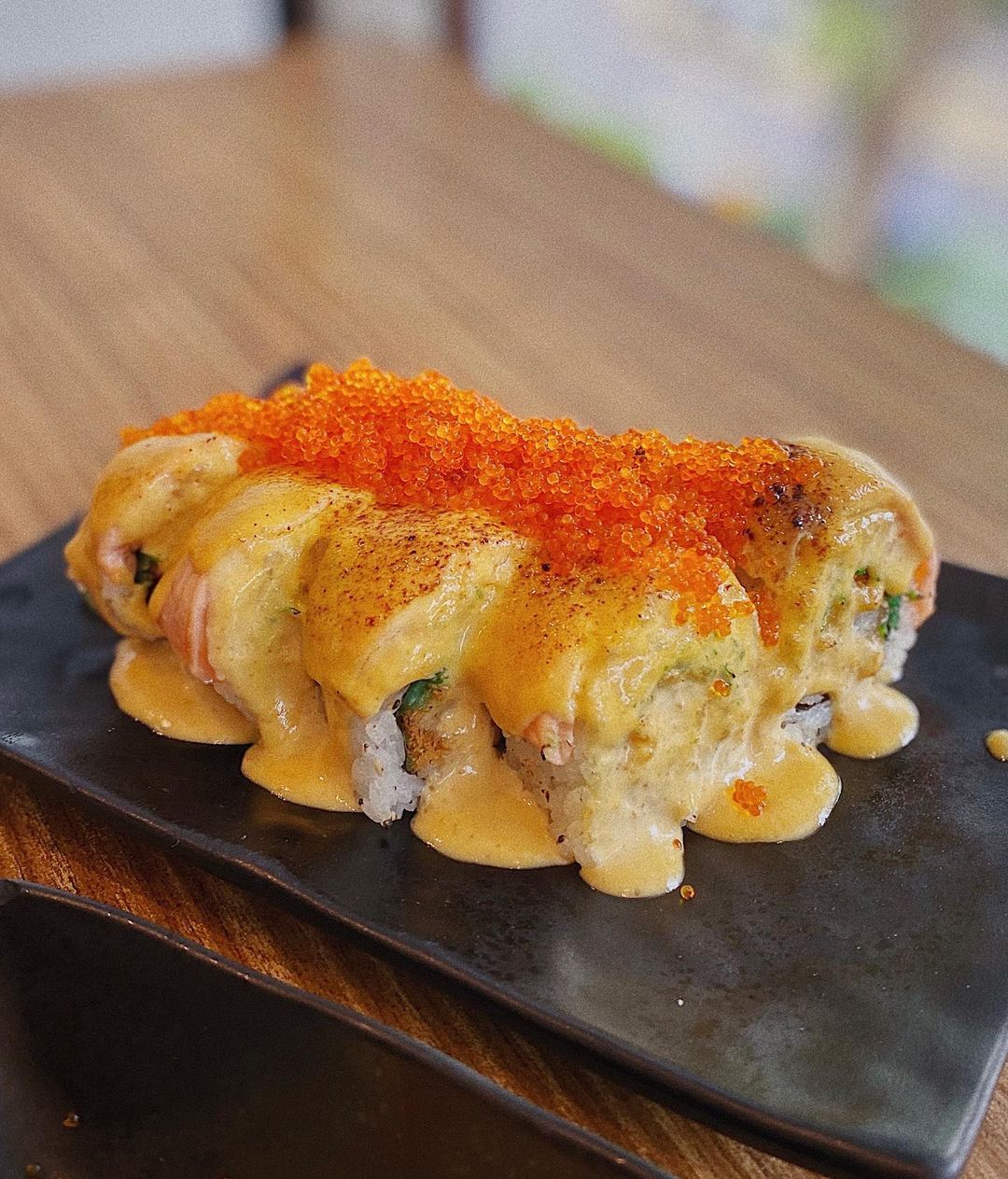 Image credit: @gnimochi
Another casual sushi diner is Koh Grill And Sushi Bar at Wisma Atria. This Japanese restaurant still manages to draw long queues to this day, mostly for their signature Shiok Maki ($16.80++). If you have never tried it, the fusion maki roll contains aburi salmon, loads of ebiko roe, and a seriously generous drizzle of a creamy, cheesy sauce. 
Apart from the maki roll, Koh Grill And Sushi Bar also specialises in kushiyaki, AKA Japanese skewers grilled to order, and a range of other dishes. You should order the Garlic Chaahan ($5), a wok hei-infused garlic egg fried rice, to carb up your meal. 
Address: 435 Orchard Road, #04-21 Wisma Atria, Singapore 238877
Opening hours: Daily 11:30am to 10pm
Tel: 9180 3805
Website
---
3. Sen-ryo 
---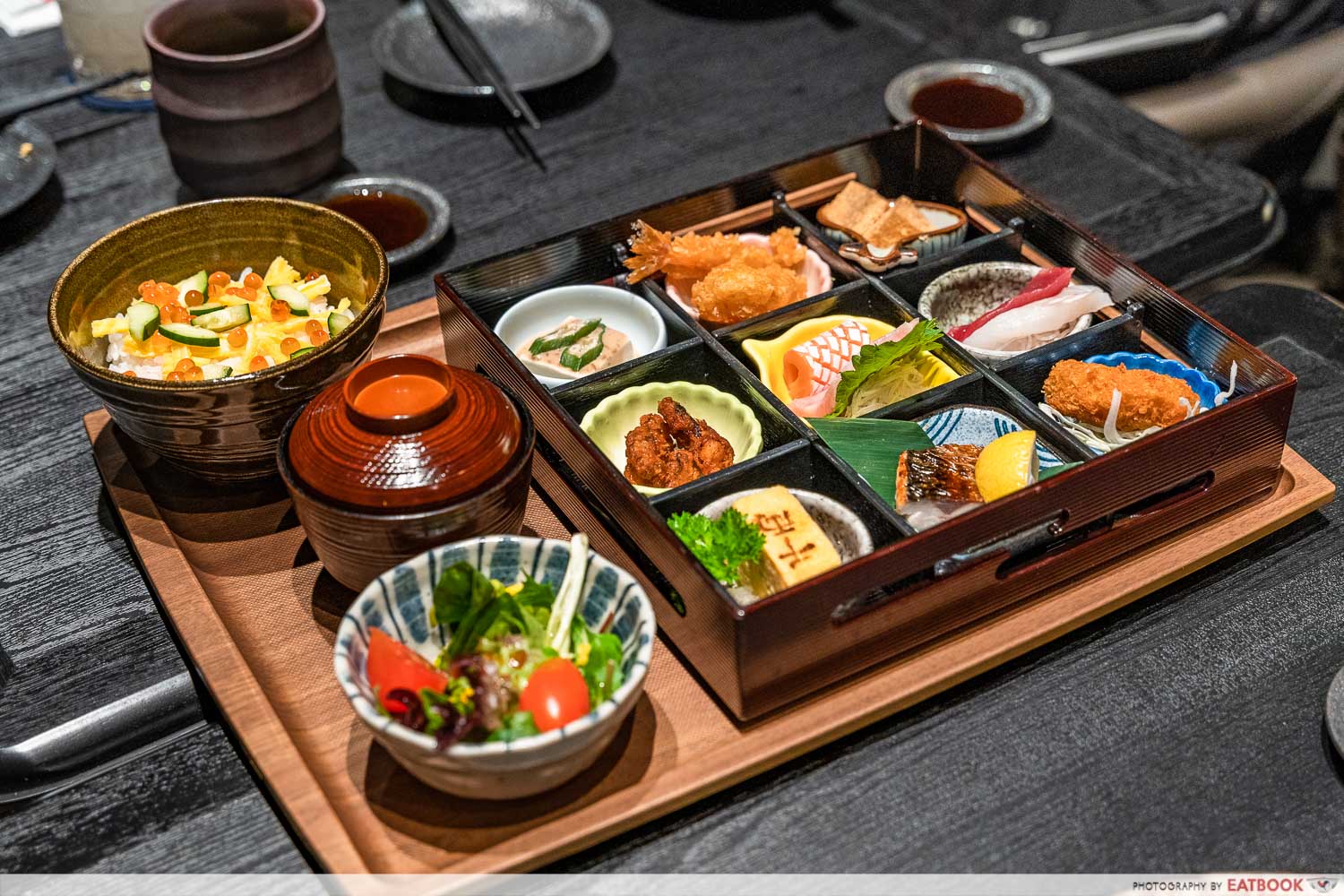 Sen-ryo is famous for its wallet-friendly, but gourmet Japanese fare. Their flagship restaurant at ION Orchard always requires reservations, any day of the week. Lunchtimes here are especially affordable, as you can get bento sets from $15.80++. 
Order the Sen-ryo Premium Bento ($23.80++), which comes with nine different top-tier bites, including unagi, fatty otoro, and salmon belly. Another hot favourite here is the Kaisen Soy Nabe ($32++), a nabemono hotpot with a broth made from Japanese soy beans, served with a whole snow crab leg.
Read our Sen-ryo review.
Address: 2 Orchard Turn, #03-14, Singapore 238801
Opening hours: Daily 11am to 10pm
Tel: 6974 6782
Website
Sen-ryo Review: Famous Japanese Restaurant In ION, With Luxe Bentos From Just $15.80++
---
4. Waa Cow
---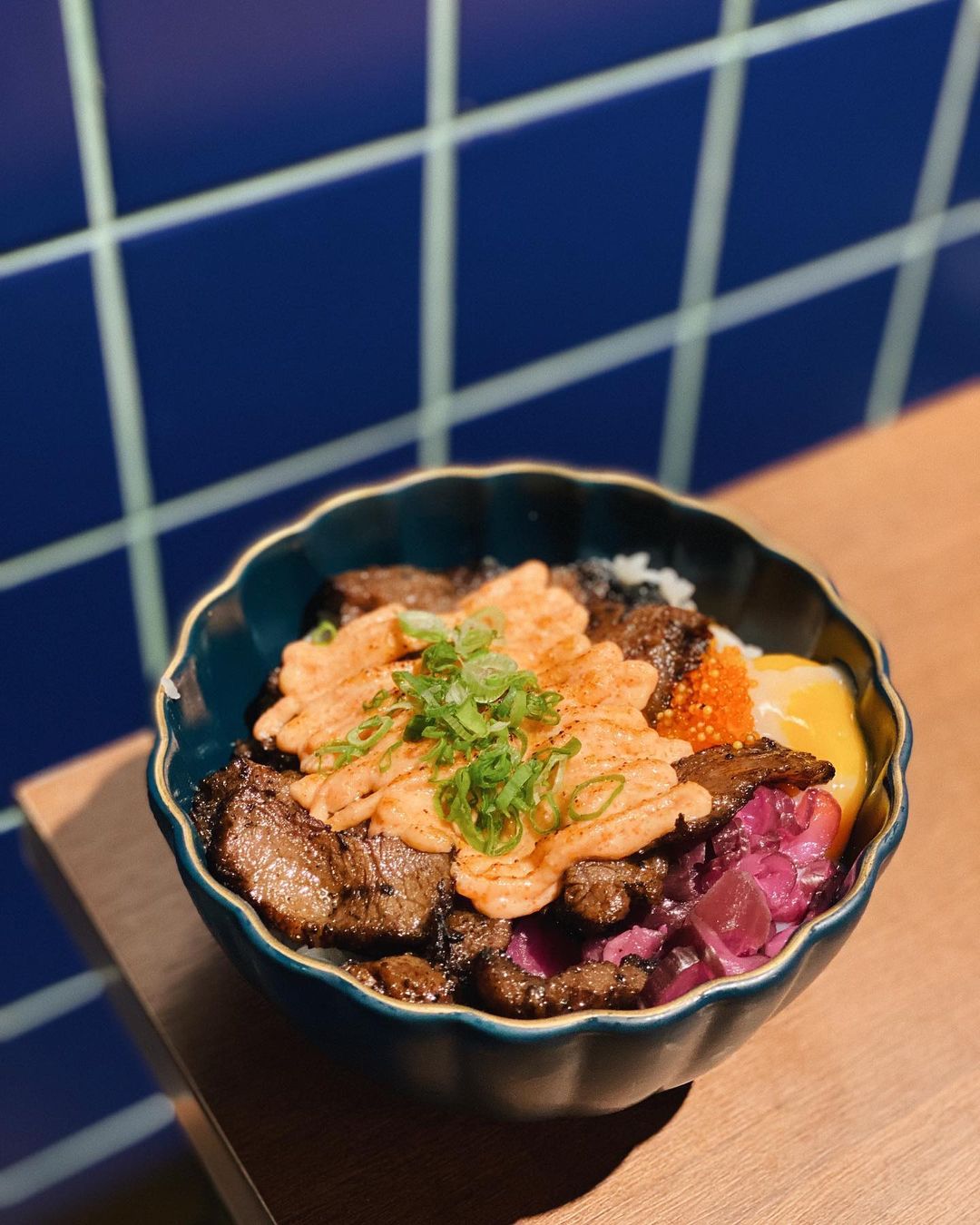 Image credit: @fatty,png
Wagyu donburi bowls under $30 are what you get when you dine at Waa Cow. They have multiple locations islandwide, giving diners easy access to their delicious, smoky Wagyu-topped donburi bowls, each served with an onsen egg and pickled radish. The Original is priced at $20.90++, but you can get bowls zhnged-up with additional sauces, like Mentaiko ($22.90++) and Truffle ($24.90++).
While beef is the signature here, diners who prefer seafood can opt for their Chirashi (from $17.90++), or Teriyaki Chicken Don (from $14.90++).
Website
Full list of locations
---
5. Una Una
---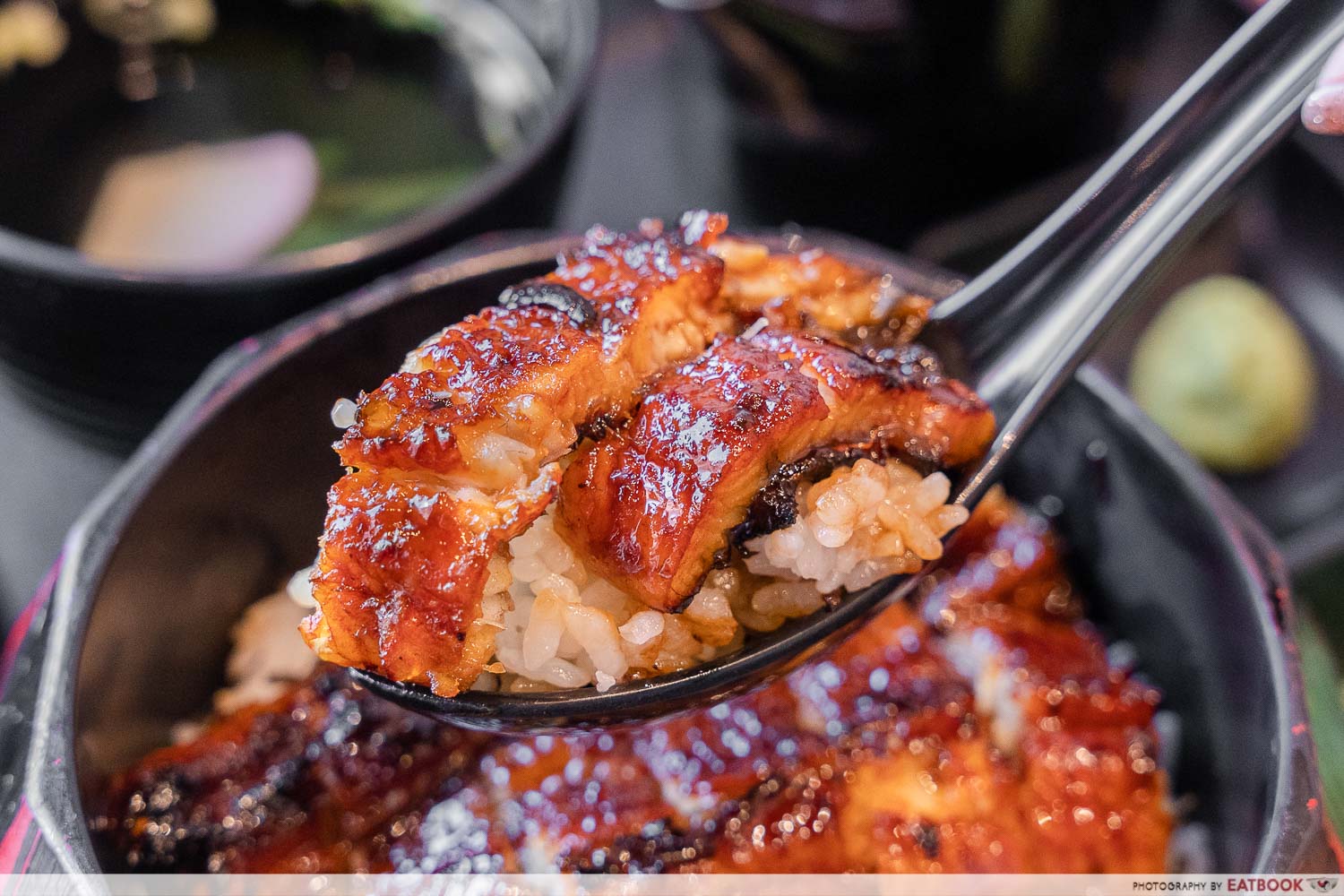 Unagi don is delicious, but it doesn't come cheap. That is, unless you're at Una Una, where a hitsumabushi starts at just $12.80++. The quality and flavours here come close to what we're used to from Man Man, the Michelin Bib Gourmand unagi eatery in Keong Saik, albeit at a way friendlier price point. The eels here are also air-flown from Japan.
For those who aren't familiar, Hitsumabushi is a dish that hails from Nagoya, and sees grilled, smoky eel served atop pearl grain rice, with a medley of condiments on the side. A dashi broth accompanies the portion, and you're meant to eat the don four ways: on its own, with the condiments, with the dashi, and however you like. 
Read our Una Una review.
Website | Full list of outlets
Una Una Review: New Unagi Restaurant At Bugis Serving Cheapest Hitsumabushi At $9.80++
---
6. Nanbantei Japanese Restaurant 
---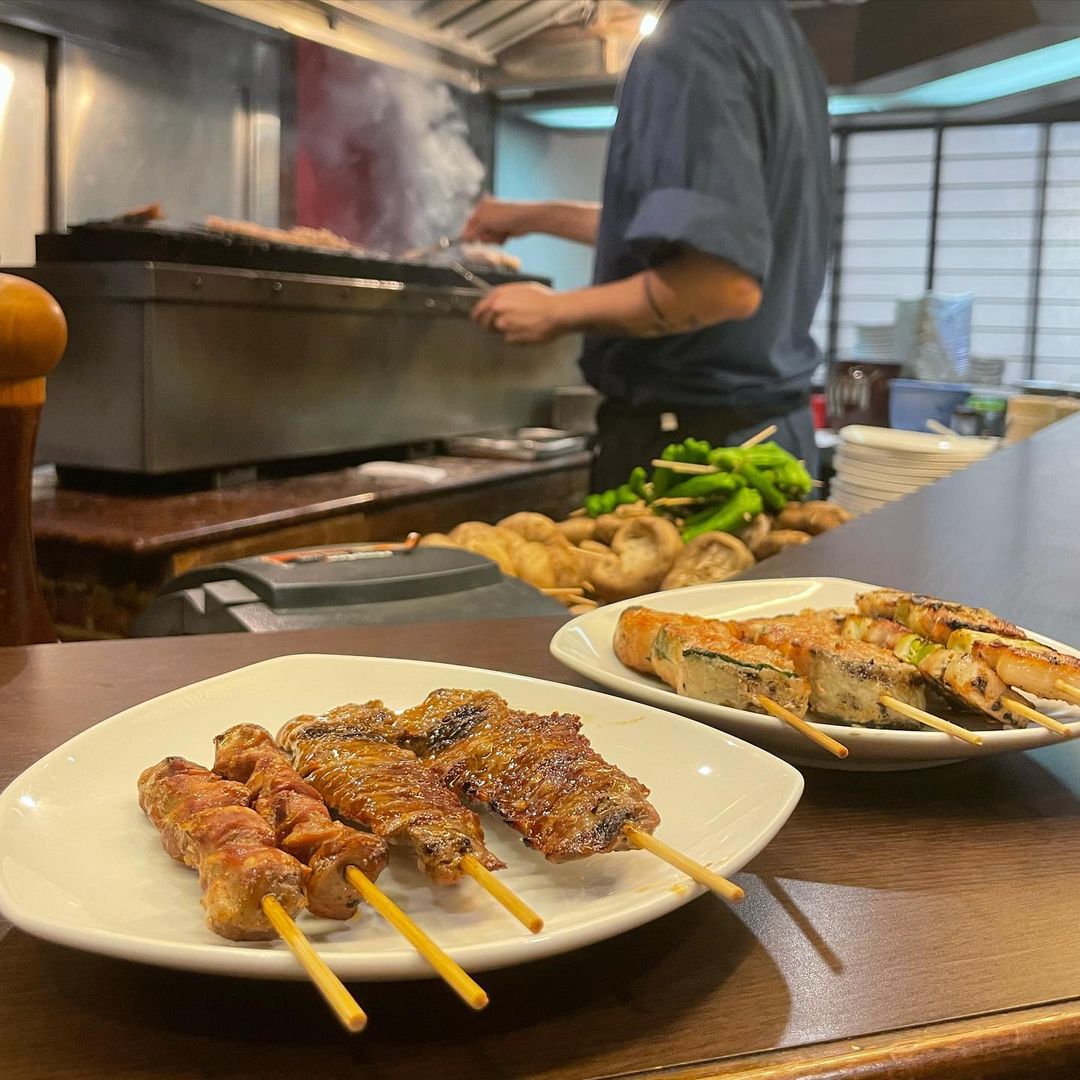 Image credit: @soraasidoremi
A dining experience one can't miss in Japan is spending an afternoon at a yakitori joint, having a variety of skewered chicken parts grilled to order before your eyes. Nanbantei Japanese Restaurant gets you as close without having to board a plane. They have been around for almost 40 years, with over 640,00 sticks of yakitori sold since.
The Yaki Moriawase ($28++) is ideal to start off your meal, as it comes with eight different chicken and veggie skewers. Chicken wing lovers should get the Tebasaki Shimichi Platter ($19.80++), where mid-wings are seasoned with seven flavour pepper for added spice.
Website | Full list of outlets
---
7. Kazu Sumiyaki 
---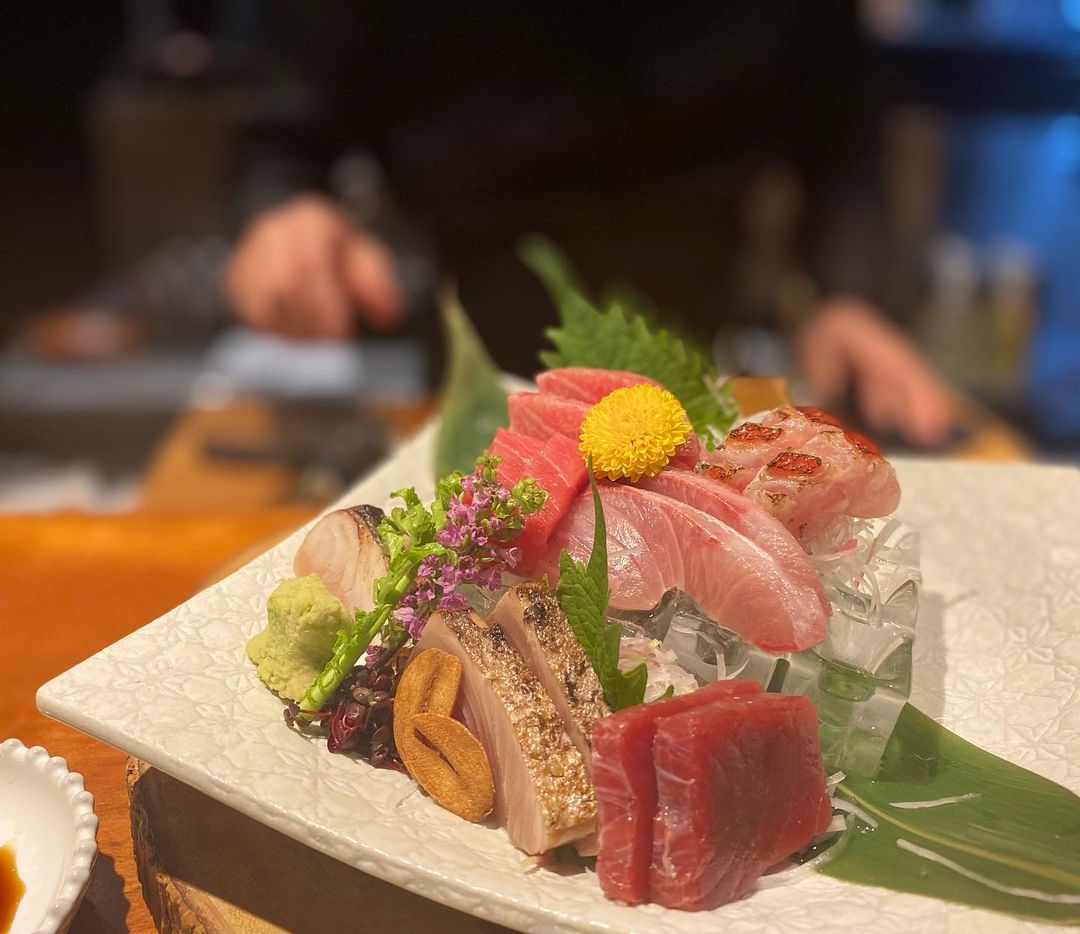 Image credit: @kazusumiyakirestaurant
Cuppage Plaza is a haven for Japanese restaurants, and a popular one for kushiyaki, AKA skewers, is Kazu Sumiyaki. You'll find quite the crowd of Japanese expats here, especially when seasonal produce arrives from Japan and appears on the menu. The restaurant has also been operating since 1993.
You can get skewers under $5, and sashimi under $10, but do note that each is charged per piece. Apart from the small bites here, the eatery also serves carbs under $10 to accompany your meal, so try out their Ochazuke, Tori Zosui porridge, and more.
Address: 5 Koek Road, #04-05, Cuppage Plaza, Singapore 228796
Opening hours: Tue-Sat 6pm to 10pm
Tel: 6734 2492
Website
---
8. Tomi Sushi 
---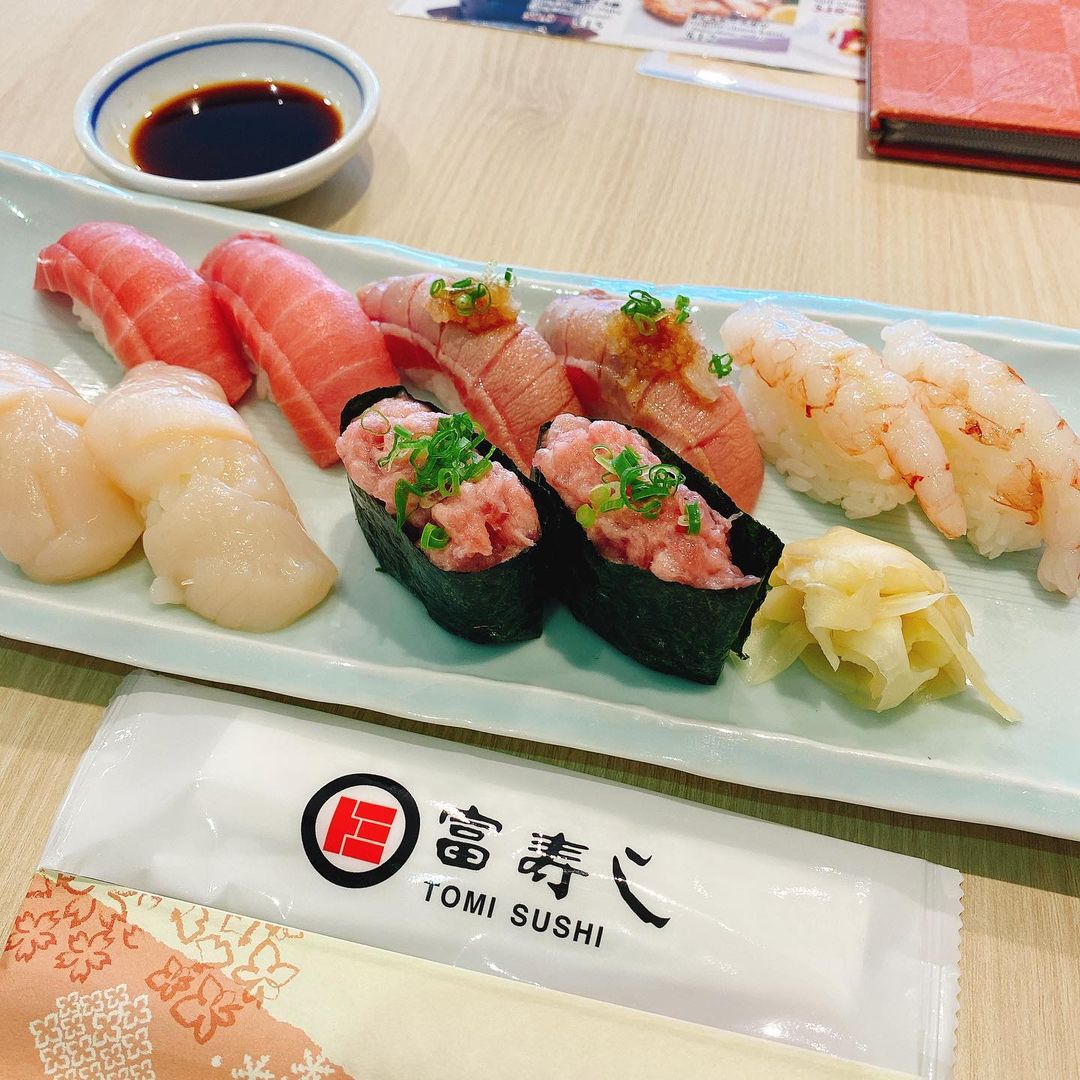 Image credit: @yulifesingapore
If you're in a mall and craving quality Japanese food, but don't want to settle for the usual handful of chain restaurants, then pay a visit to Tomi Sushi. They have several outlets islandwide, and 21 in Japan, operating since 1954.
While they are nigiri sushi specialists, we also recommend coming down for lunch so you can enjoy their affordable bento sets, priced around $20++ to $30++, with the most expensive being $45++. Each contains the A-Zs of a meal, with appetisers, small bites, a main, and fresh fruit. The Nigiri Sakura ($28++) is one to try if you'd like a sampling selection of their best sushi, served with a side of tori karaage. 
Website | Full list of locations
---
9. Sabar 
---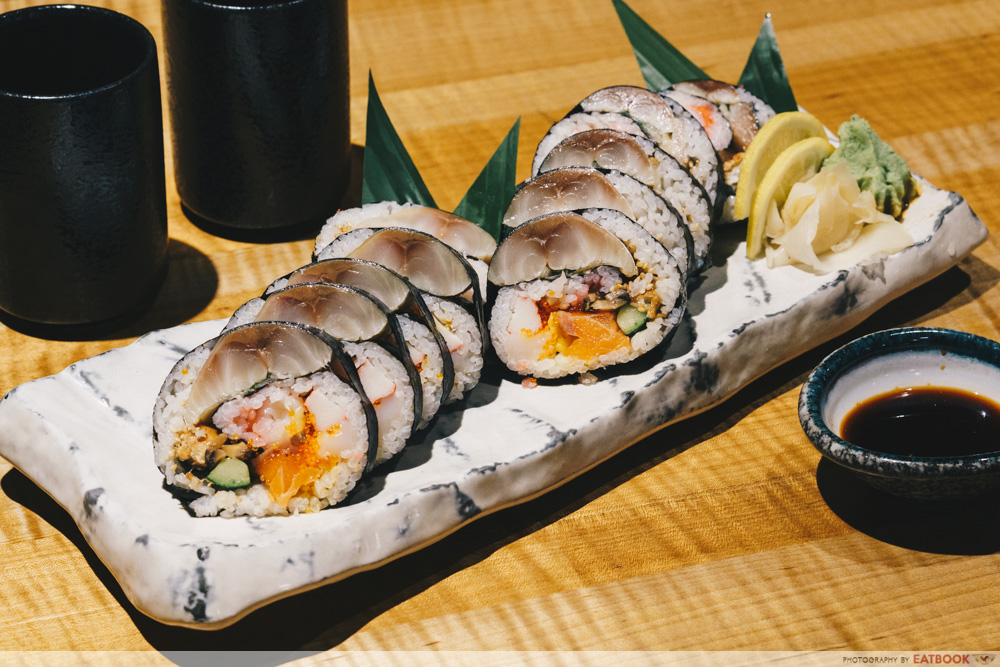 Sabar is Singapore's only mackerel speciality restaurant, highlighting this popular Japanese seafood dish. They serve fatty toro saba, a premium version of mackerel that weighs up to 550g a fish. 
You can expect a wide range of saba dishes here, starting off with sushi (from $13.80++), to the standard combination of grilled mackerel, rice, and miso soup. The latter starts at $15.80++ for half a salt-grilled fish. Apart from the classics, you also get interesting spins on saba at this restaurant, including a Saba Katsu Curry ($16.80++), mackerel Histumabushi ($25++), and Fish & Chips ($13.80++).
Address: 100 Tras Street, #03-14, 100AM, Singapore 079027
Opening hours: Daily 11:30am to 3:30pm, 5:30pm to 9:30pm
Tel: 6443 8827
Website
---
10. En Sushi
---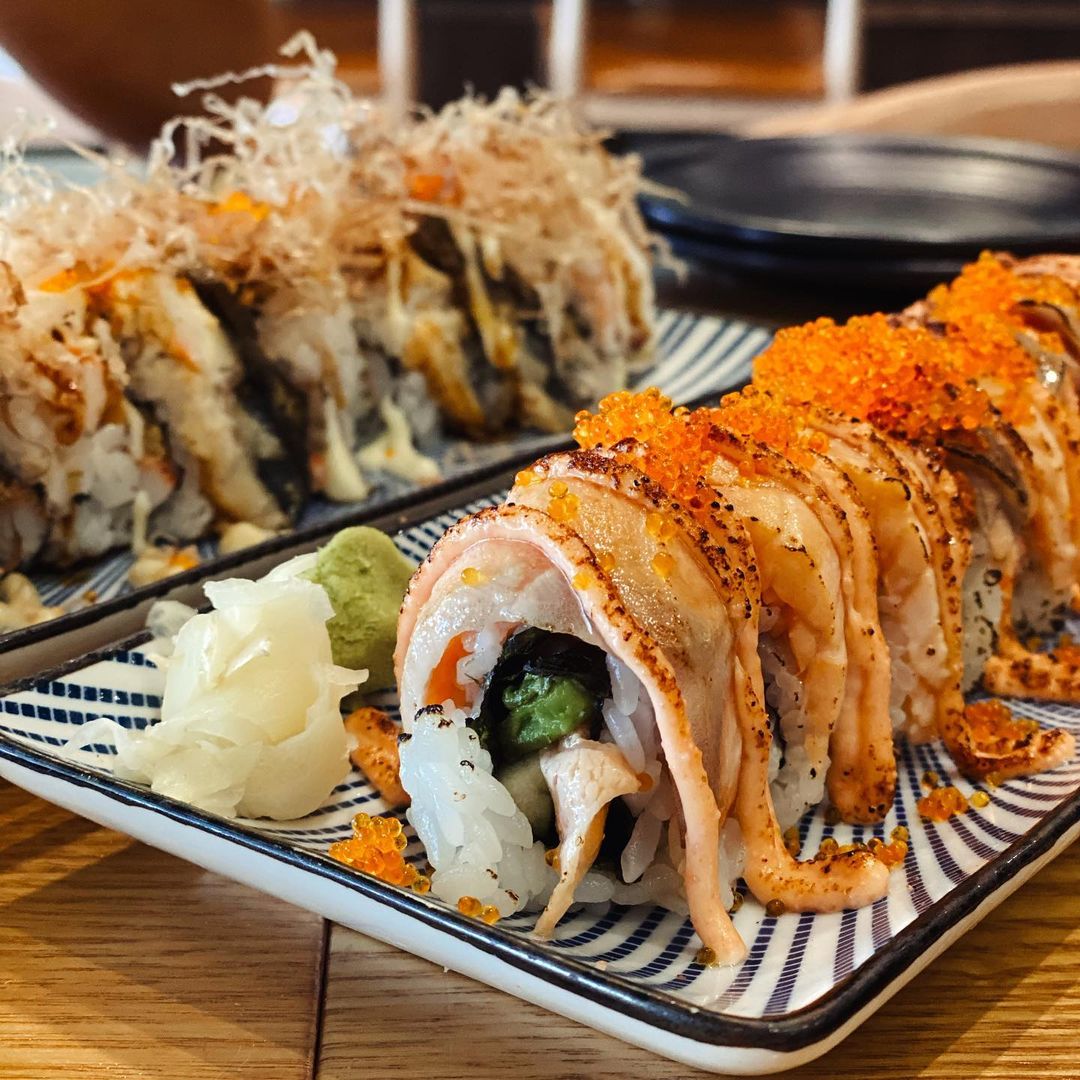 Image credit: @hungryybearr
En Sushi is a multi-award-winning contemporary Japanese restaurant in Bras Basah that has a menu chock full of dishes. There is every category here, from handrolls to hot don bowls, and price points are friendly, with most dishes going below $30++. If you're overwhelmed by choices, their Chirashi Don ($24.40++) is a good place to start, as each bowl comes with fresh, thick slices of fish atop well-seasoned pearl rice.
They also have a wallet-friendly omakase option here too, starting from five courses. Price differs according to the produce available. 
Address: 12 Middle Road, #01-00B Midland House, Singapore 188970
Opening hours: Mon-Thurs 11:30am to 3pm, 6pm to 10pm, Fri-Sun 11:30am to 3pm, 5:30pm to 10pm
Tel: 6259 8548
Website
---
11. Genzo
---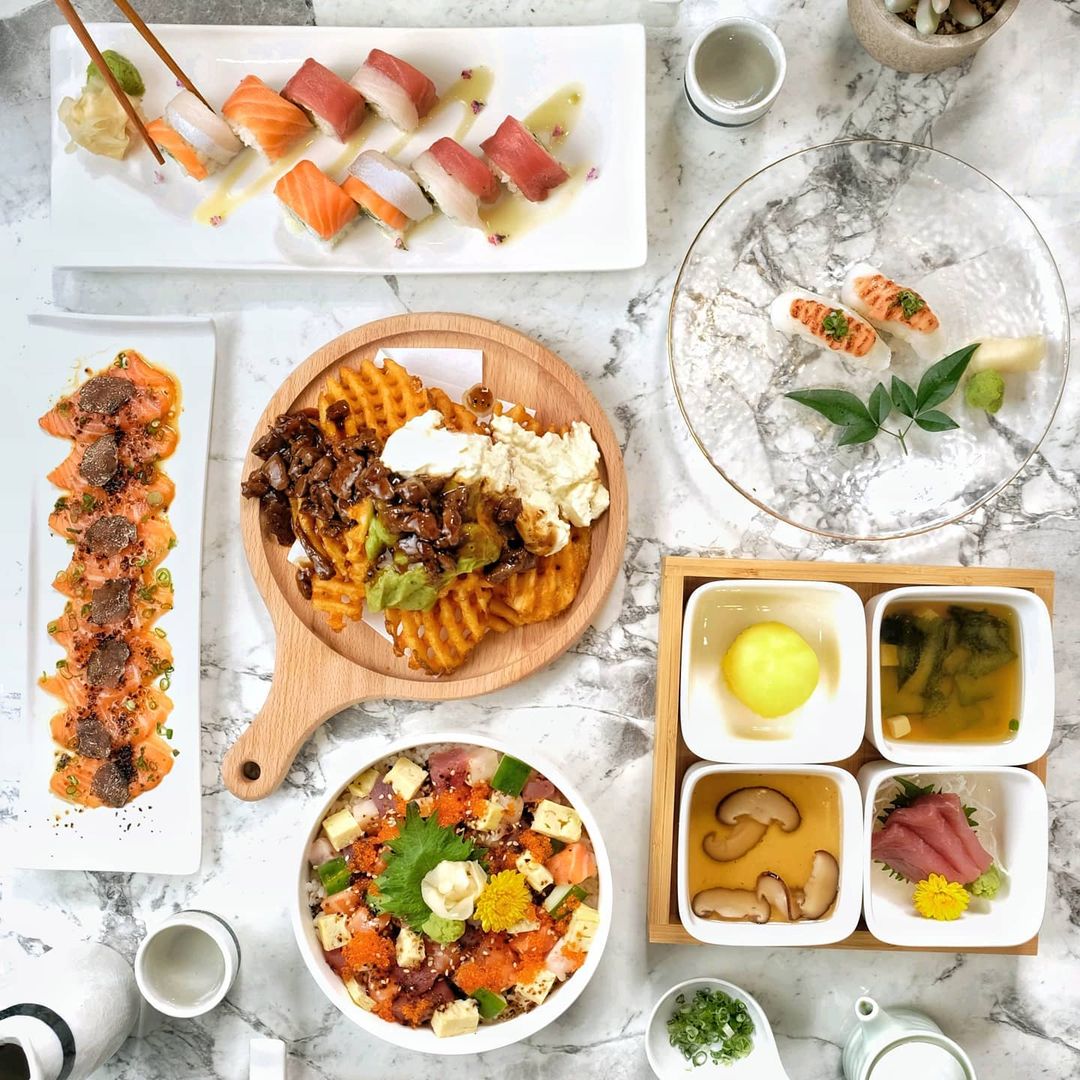 Image credit: @genzosg
Genzo made it on our list of cheap omakase options in Singapore, but this young Japanese resto has more to offer. We recommend starting the meal with the Cereal Ebi Tempura Maki ($15.80++), a Japanese spin on a zi char classic. They also have a variety of don bowls from $12.80++, and you can turn these into a set meal with the addition of side dishes for an extra $6++ to $8++.
On top of the extensive, well-rounded menu, Genzo also offers a cosy, minimalistic interior great for midday catchups over good food.
Address: 336 River Valley Road, #04-02, Singapore 238366
Opening hours: Tue-Thurs 11am to 2pm, 5:30pm to 8:30pm, Fri-Sun  11am to 2pm, 5:30pm to 10pm
Tel:  9468 8800
Website
---
12. Ganko Sushi
---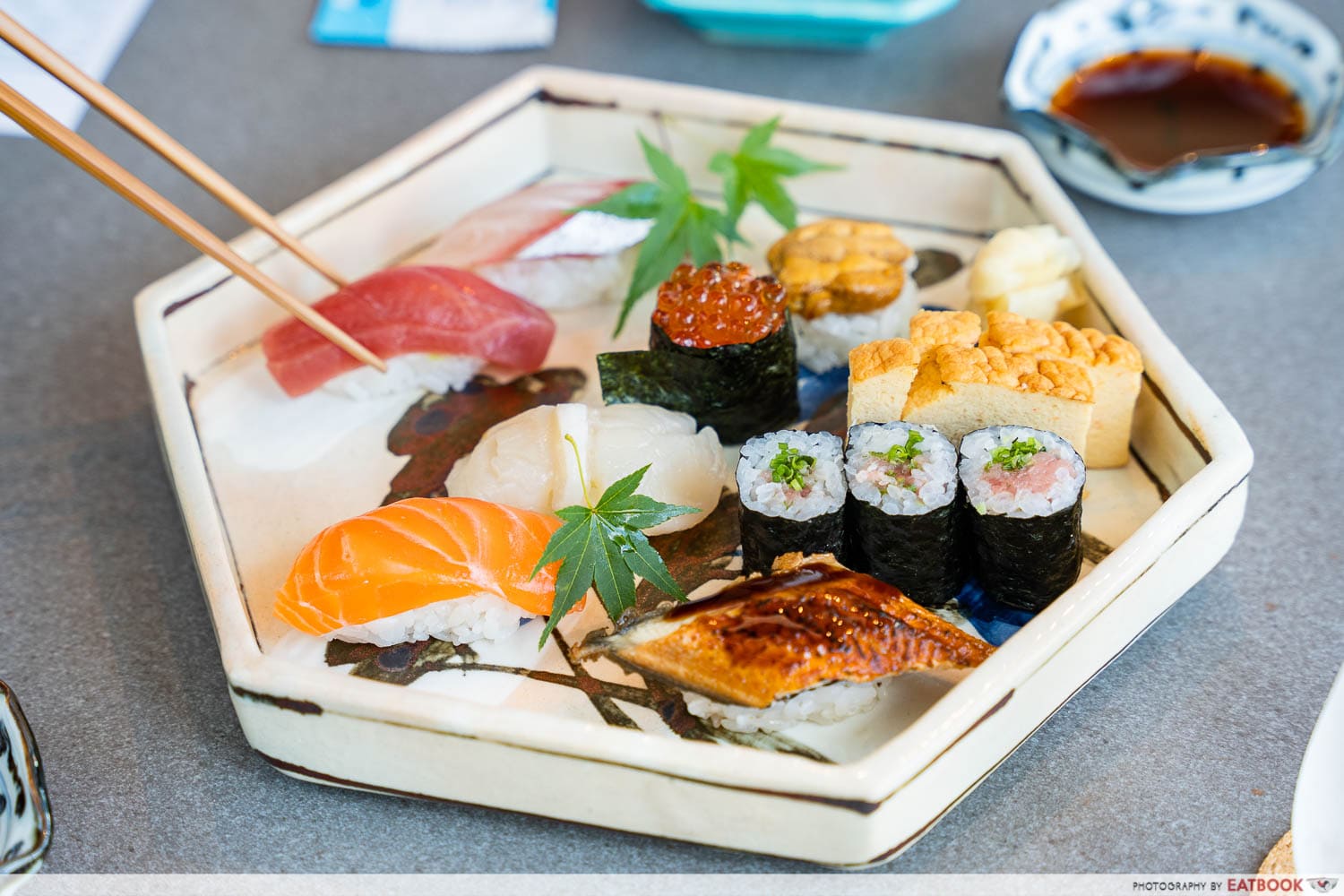 Ganko Sushi hails from Osaka, where it was first established as a family-run restaurant in 1960. They have since expanded to Singapore with an outlet at Dhoby Ghaut, which doubles up as their first-ever Southeast Asian outlet.
The produce here is air-flown from Japan three times a week, so you're really getting the freshest sashimi on your table. Experience this with their ​​Sushi Platter ($40++), which comes with nine types of sushi, including uni, unagi, and ikura. They also have a wide variety of aburi items and ala carte dishes to go with their sushi. Try their Tempura Bowl ($15++), which comes with a mix of airy, crisp tempura items.
Read our Ganko Sushi review.
Address: 9 Penang Road, #01-01, Singapore 238459
Opening hours: Daily 11:30am to 2:30pm, 6pm to 10pm
Tel: 8828 2280
Website
Ganko Sushi Review: Sushi From $3 By Famous Osaka Sushi Chain In Dhoby Ghaut
---
13. The Public Izakaya
---

Image credit: @tiffany.foodie_
Izakayas are another major pillar of Japanese dining culture. These watering holes are where people congregate after hours to unwind over simple, tasty fare, usually skewers and small bites, along with beers, sake, and a highball or two. Head down to The Public Izakaya to experience that on home soil.
We highly recommend getting the Okonomiyaki Ika Modan ($12++) to accompany your drinks, as this thick okonomiyki is a tasty, savoury counterpoint to all that boozing. Each pancake comes with the usual suspects of cabbage and sprouts, but contains chewy squid and earthy soba noodles too. The Omakase Oden Set ($19++) is another one to try if you feel like comfort food. Each order comes with six oden pieces, and a simple, but soul-warming broth.
Website | Full list of locations
---
14. Ajiya Okonomiyaki Restaurant
---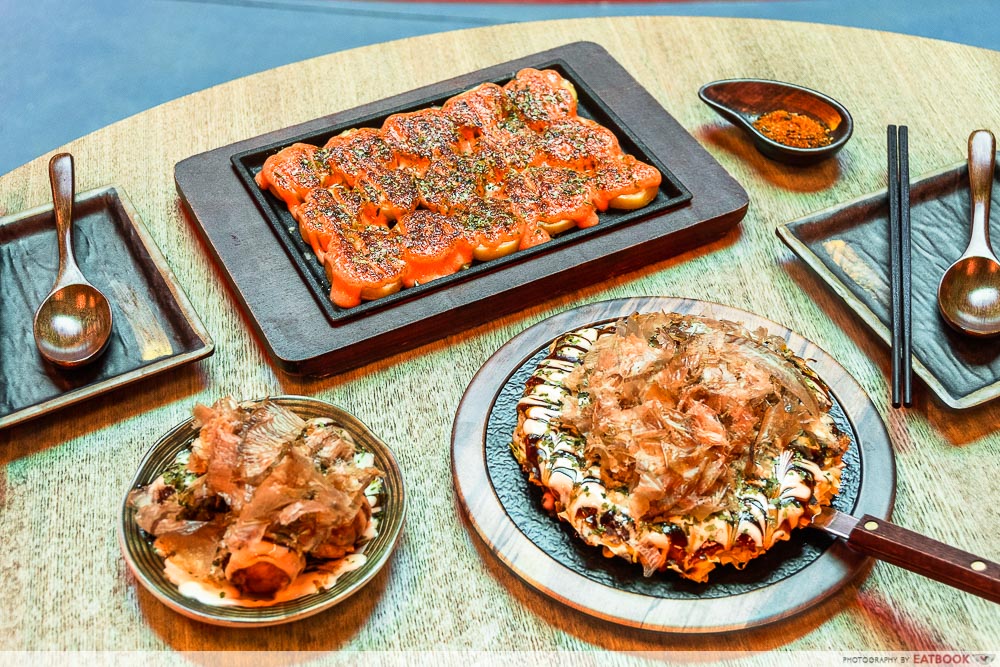 For DIY okonomiyaki, head down to Ajiya Okonomiyaki Restaurant. This Beauty World restaurant is small and cosy, with only eight tables, so be sure to head down early to nab a seat. You can choose the type of ingredients you want to go into your pancake, or choose from fixed combos, such as the Meat Lover ($16++), packed with pork belly, bacon, and cheese.
No visit is complete without an order of their Potato Cheese Mentai ($11++), a hotplate of grilled potatoes doused in torched mentaiko sauce, as well as shredded mozzarella.
Read our Ajiya Okonomiyaki Restaurant review.
Address: 104 Jalan Jurong Kechil, Singapore 598603
Opening hours: Tue-Fri 12pm to 2:15pm, 5:30pm to 9:15pm, Sat-Sun 12pm to 2:15pm, 5pm to 9:15pm
Tel: 6463 3461
Website
Ajiya Okonomiyaki Restaurant Review: DIY Okonomiyaki Near Beauty World MRT Station
---
15. Tonkatsu by Ma Maison
---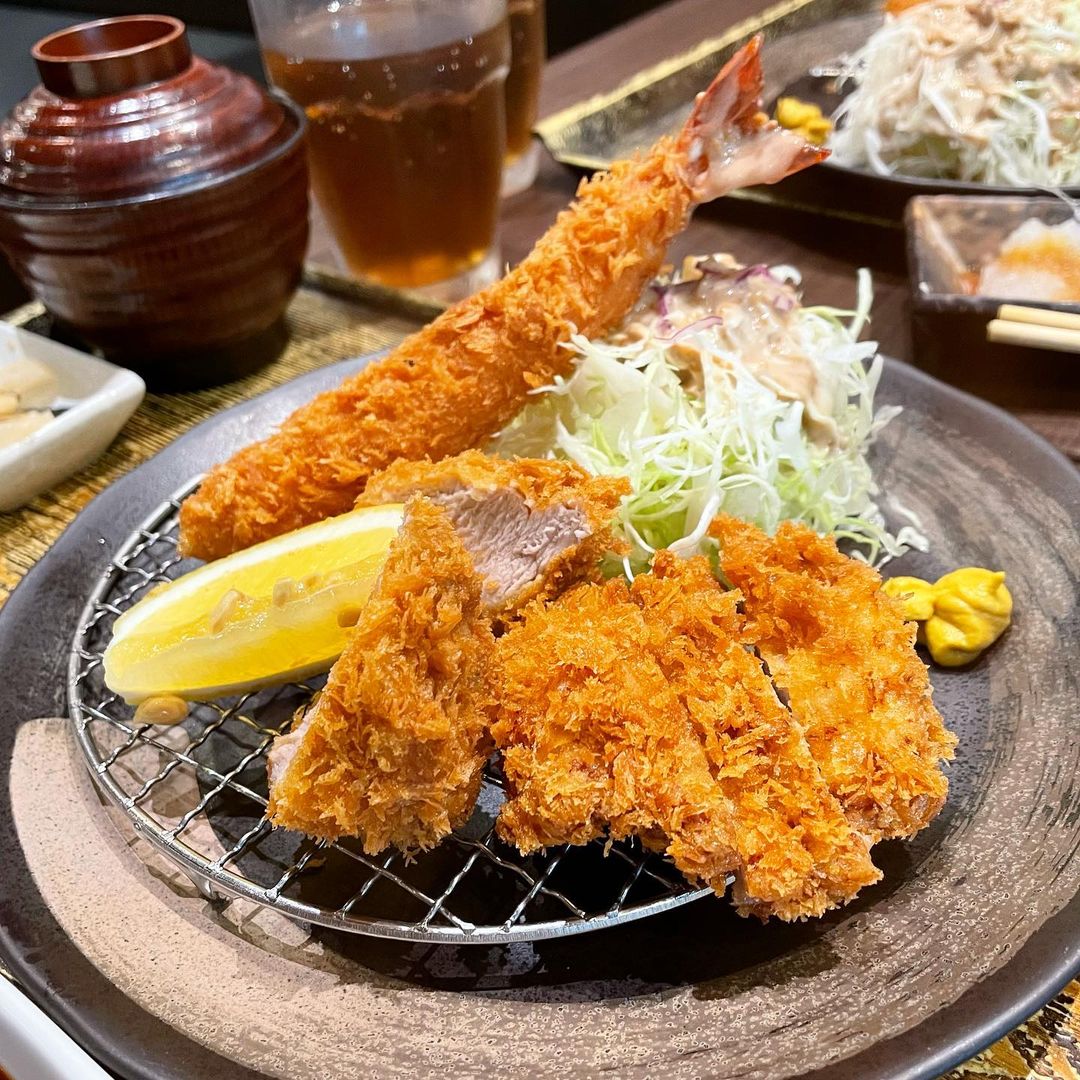 Image credit: @singapore.solofoodies
Another big component of Japanese dining is youshoku fare, or Western-Japanese cuisine. Tonkatsu by Ma Maison is one of the best Japanese restaurants for youshouku dining, especially if you're looking for tonkatsu. The eatery has been open for 37 years now, serving up over 20 different types of katsu dishes.
Prices differ depending on the outlet you visit, but you can expect most of their offerings to be priced under $20++. Look forward to their Tonkatsu Omurice sets, Katsu Curry, and even Katsu Sandos. If you want atas spins on katsu, then visit their Takashimaya outlet, where you can get Kurobuta Pork Katsu for $29.30++.
Website
Full list of locations
---
Affordable Japanese restaurants in Singapore to dine at
---
Here is a comprehensive list of Japanese restaurants in Singapore to dine at the next time you want to head out for a good meal. Apart from these places, check out our Japanese hawker food reviews below:
Featured image adapted from @fatty,png, and @gnimochi.