---
Best ramen in Singapore
---
Singaporeans love Japanese food, and ramen, in particular, is a firm favourite. Every Singapore mall you go to will likely have a ramen outlet or two, from cheap ramen options, to restaurants that hail from Japan, with their signature recipes in tow. To help you cut the fat, we've picked out some of the best ramen in Singapore the next time you're looking to feast on this Japanese noodle dish. We've also included halal options!
---
1. Ebi Bar
---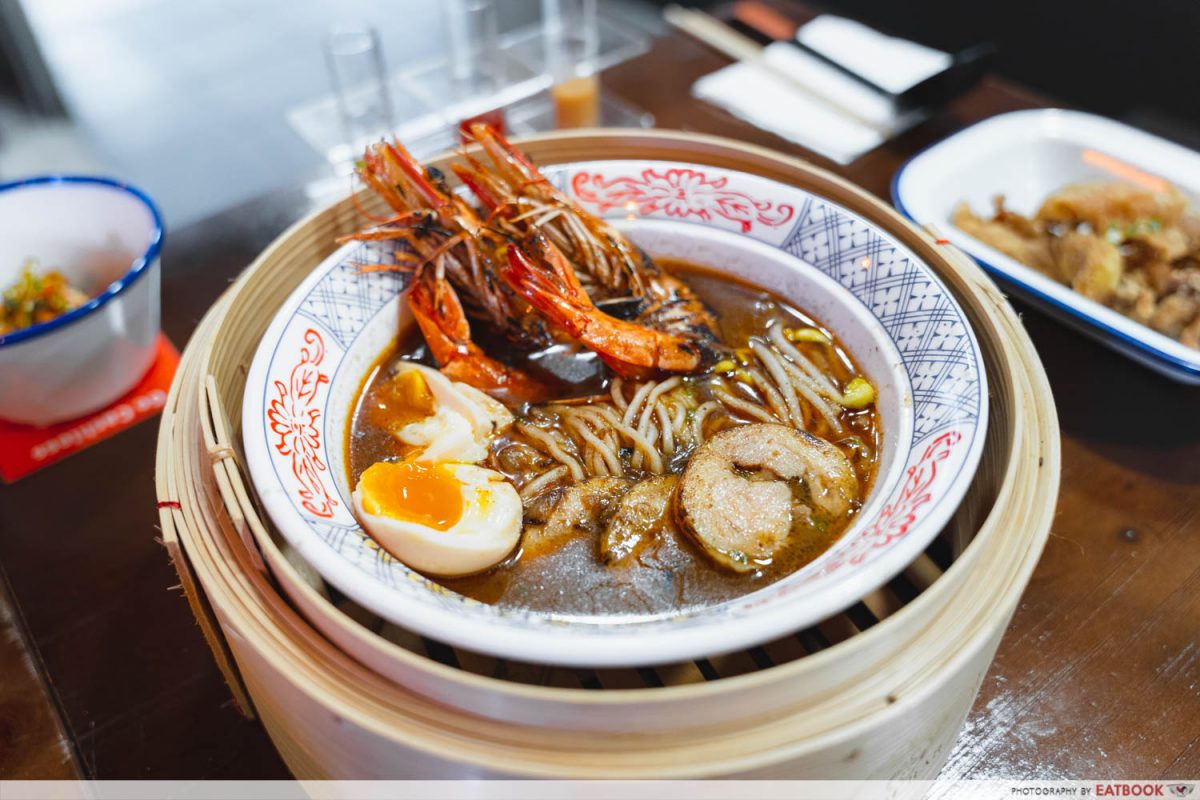 While we often associate ramen with tonkotsu broth, fusion restaurant Ebi Bar shakes things up with their rendition of seafood ramen that nods to local hae mee, as well as the classic Japanese noodle dish. This hidden gem eatery in Cuppage Plaza has made waves for their Signature "Chao Da" Ebi Noodles ($15.90), comprising a prawn noodle broth made from 40kg of prawn shells, slowly simmered for over eight hours to extract all the crustacean's natural umami goodness. Each portion also comes with QQ noodles, two huge charred tiger prawns, Hanjuku eggs, and pan-seared chicken breast. There's no MSG that goes into the dish here, nor any pork or lard.
For those working in the Orchard or Somerset area and are looking for a unique lunchtime option, head down to Ebi Bar for satisfying prawn ramen that's truly one-of-a-kind. The eatery is also a great pick to jio your friends to, the next time you are all looking for a novel dining experience. 
Read our Ebi Bar review.
Address: 5 Koek Road, #B1-21, Cuppage Plaza, Singapore 228796
Opening hours: Tue-Sat 11am to 10pm, Sun-Mon 11am to 9pm
Website
Ebi Bar is not a halal-certified eatery.
Ebi Bar Review: New Modern Prawn Noodle Bar With Japanese Twist At Somerset
---
2. Hokkaido Ramen Santouka 
---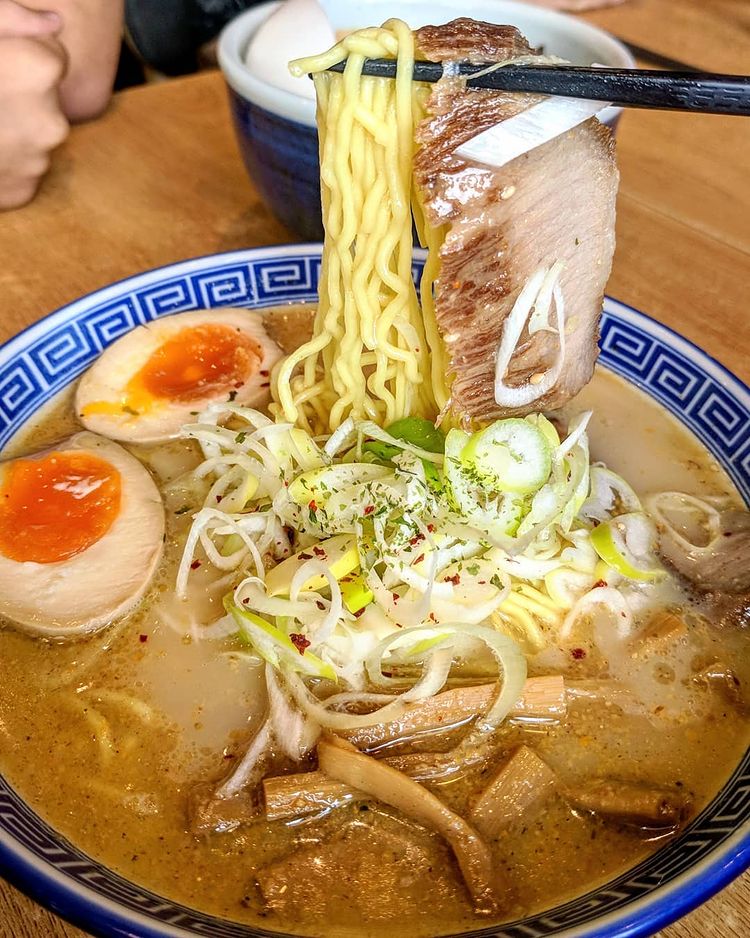 Image credit: @rashiens_passion
Hokkaido Ramen Santouka holds the acclaim of being one of Japan's top ramen restaurants. First established in 1988 by Hokkaido native Hitoshi Hatanaka, the restaurant has since expanded out of Japan, bringing their famous pork cheek tonkotsu ramen wherever they open. Each serving of their Tokusen Toriniku Ramen (from $21++) come with your choice of soup base—shio, shoyu, miso, or spicy kara-miso—and slices of aged Iberico pork cheek that are a tender level-up from the usual chashu slices you get.
Address: 6 Eu Tong Sen Street, #02-76, The Central, Singapore 059817
Opening hours: Mon-Thurs 12pm to 3pm, 5:30pm to 9pm, Fri 12p to 3pm, 5:30pm to 9:30pm
Tel: 6224 0668
Website
Hokkaido Ramen Santouka is not a halal-certified eatery.
---
3. Takagi Ramen
---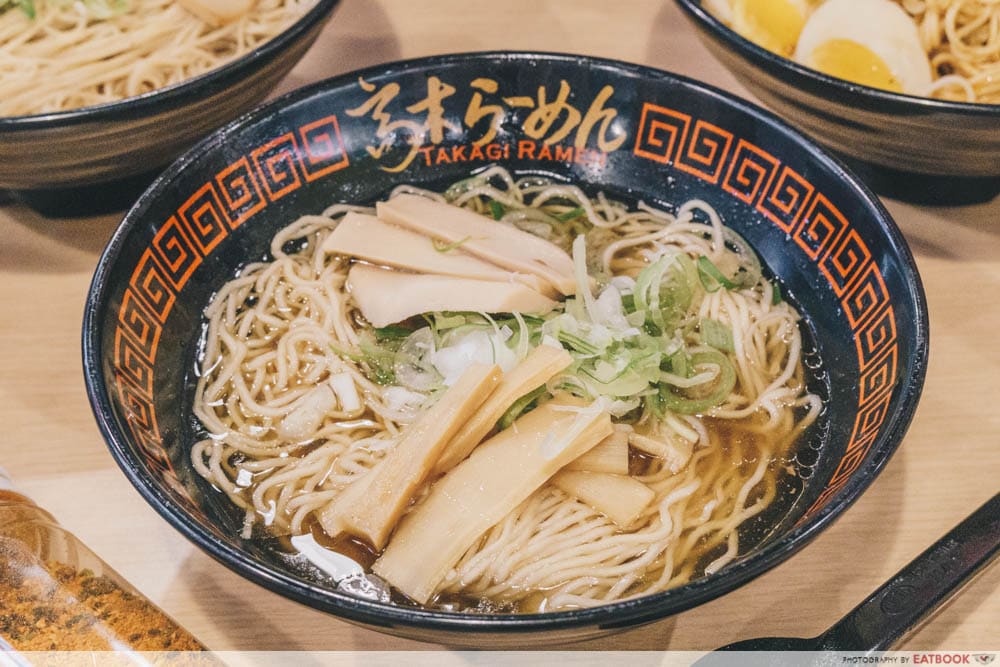 Homegrown Takagi Ramen is founded by a Japanese law-school dropout who has a serious passion, and the goal of bringing affordable ramen, to the Singaporean heartlands. Now, with eight outlets across the country, Takag Ramen has achieved that goal and more. There are 10 ramen flavours on the menu, all priced under $10 nett. The Butashoga Ramen ($8.90) is their bestseller, comprising a shio-tonkotsu broth, and hand-pulled pork that is sautéed Chinese-style, with ginger and sweet soya sauce.
Website
Full list of outlets
Takagi Ramen is not a halal-certified eatery.
---
4. The Ramen Stall
---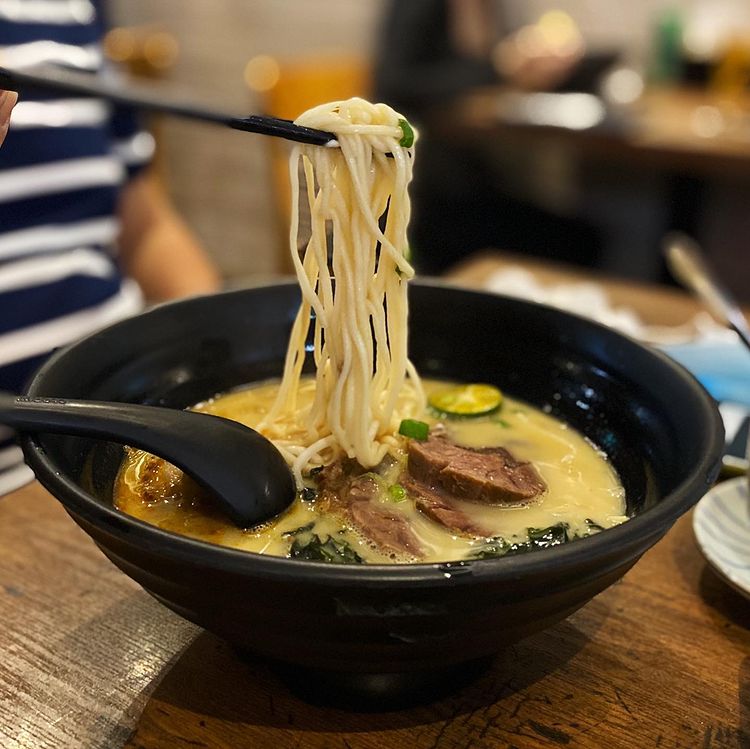 Image credit: @gnimochi
The silky, collagen-rich broth at The Ramen Stall is the product of a painstaking, 30 hour-long slow-cooking process, where bones are steadily boiled to fully extract all their goodness. Their Volcano Chicken Ramen ($13.90++) is a must-try if you enjoy some spice with your ramen. You can also choose your spicy level to cater to your tolerance. Else, The Ramen Stall also has meatless ramen options! They're also halal.
Address: 787 North Bridge Road, Singapore 198755
Opening hours: Mon-Thurs 11am to 11pm, Fri-Sat 11am to 2am, Sun 11am to 11pm
Tel: 6655 0800
Website
The Ramen Stall is a halal-certified eatery.
---
5. Ramen Keisuke Tori King 
---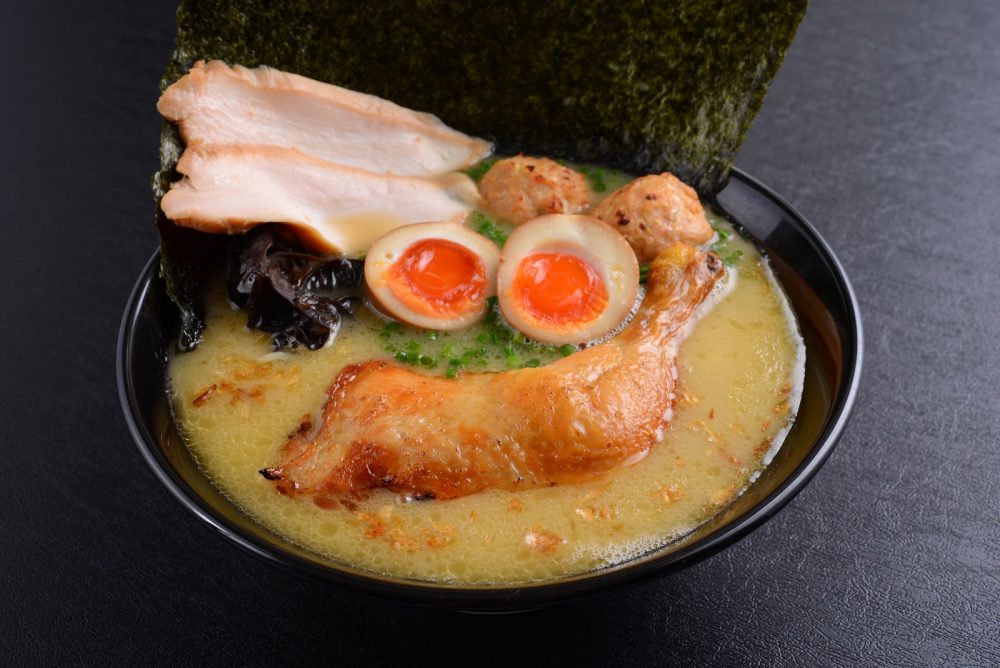 Image credit: Tori King 
Paitan ramen is the star at Ramen Keisuke Tori King, one of the many names under the Ramen Keisuke franchise. The broth here is built on chicken bones, chicken feet, Japanese seaweed, and a medley of vegetables, collectively boiled for eight hours to achieve a comforting depth. Try this for yourself when you order their Tori King Ramen ($14.90++), which comes with an entire roasted chicken leg, as well as runny Hanjuku eggs. Another perk about dining at Ramen Keisuke is the unlimited marinated beansprouts and hard-boiled eggs you get to enjoy as a starter!
Address: 100 Tras Street, #03-15, 100AM, Singapore 079027
Opening hours: Daily 11:30am to 3pm, 5pm to 10pm
Website
Ramen Keisuke Tori King is not a halal-certified eatery.
---
6. Bari Uma 
---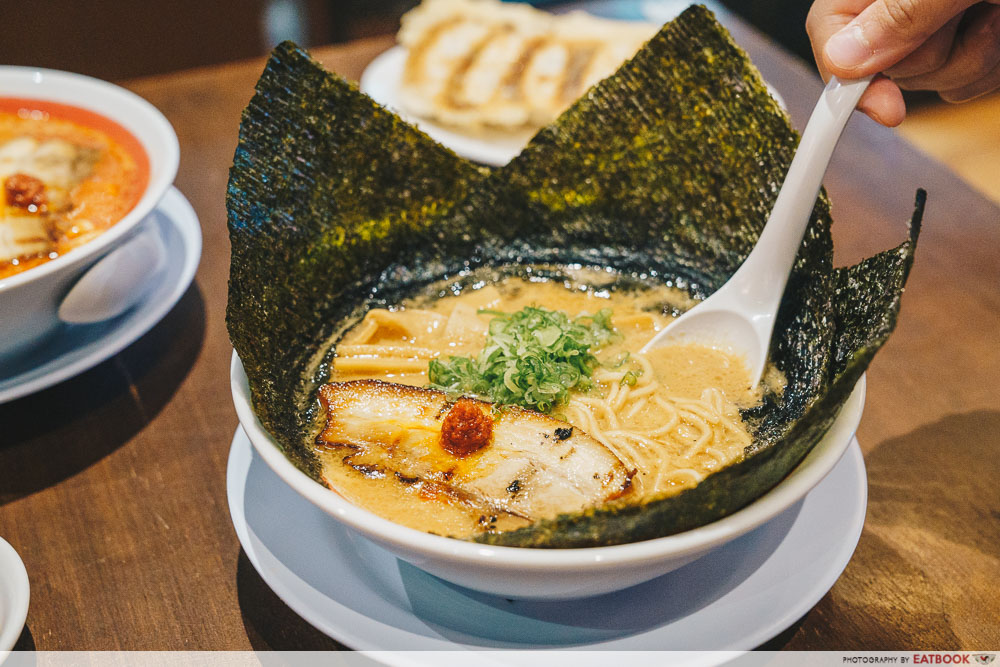 Hiroshima ramen chain Bari Uma is known for their heady tonkotsu broth, so make this your go-to ramen stall if you're a fan of intensely porky ramen. The attention to detail here is rigorous: Bari Uma makes their soup with ingredients imported from Japan, and the noodles are all made fresh in-house daily.
The Zeitaku-Uma Ramen ($19.90++) offers a little bit off everything, as it comes with their signature shoyu broth, QQ noodles, Hanjuku eggs, bamboo shoots, thick grilled pork belly slices, and other toppings. If you prefer a lighter soup, Bari Uma also offers more delicate shoyu-based ramen on their menu.

Address: 19 Tanglin Road, #B1-01/02, Tanglin Shopping Centre, Singapore 247909
Opening hours: Daily 9am to 9:30pm
Tel: 6887 4484
Website
Bari Uma is not a halal-certified eatery.
---
7. Ichikokudo Hokkaido Ramen 
---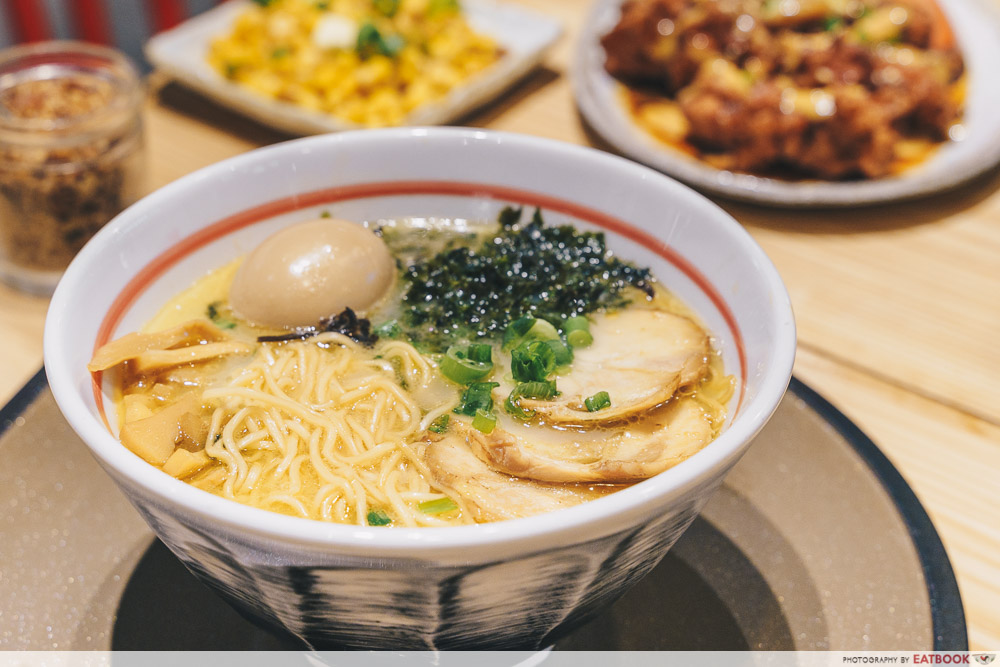 Ichikokudo is Singapore's leading halal ramen chain, with eight outlets islandwide. Their chicken broth is slow-cooked and layered with notes of bonito and mackerel, as well as air-flown Hokkaido kelp. They've got many ramen broths on the menu, ranging from shoyu to miso, but we recommend zoning into their Hokkaido Ramen range, which is flavoured with sea salt, garlic, and fresh seafood. The Hokkaido Clams ($14.90++) option, for example, sees Asari clams adding a lovely brininess to the soup, while a pat of Hokkaido butter adds a sinful slick of fat to every spoonful.
Website | Full list of locations
Ichikokudo is a halal-certified eatery.
---
8. Tonkotsu King Four Seasons
---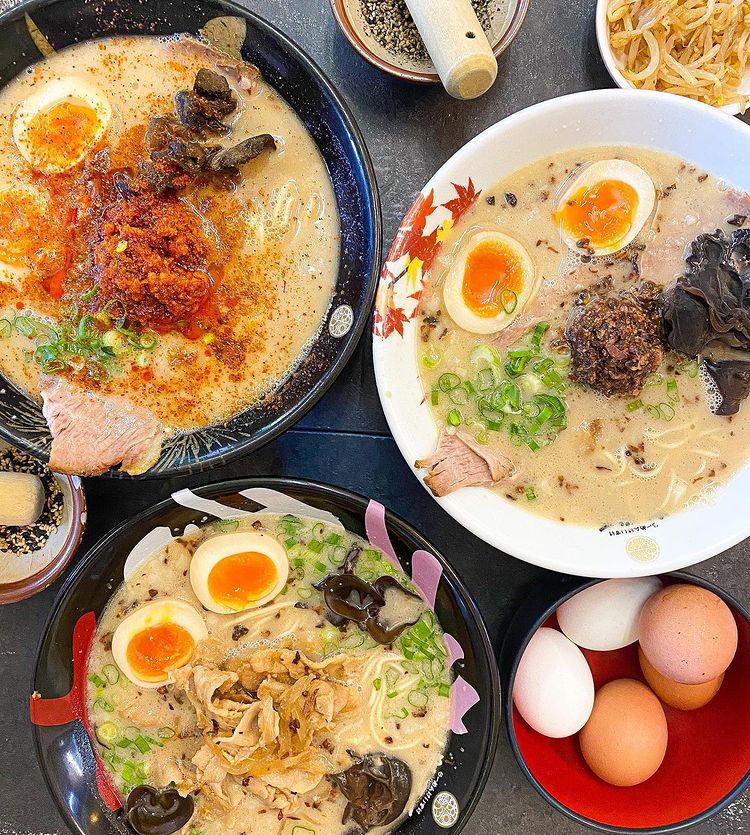 Image credit: @thatgluttonn
Another Keisuke outfit making this list is Tonkotsu King Four Seasons, where a unique concept inspired by the seasons takes centre stage. There are four tonkotsu ramen flavours you get to choose from—Spring (from $11.90++), seasoned with basil oil and cheese; Summer (from $13.90++), drizzled with chilli oil and a spicy pork mince; Autumn (from $12.90++), an umami powerhouse thanks to the addition of bonito and fried mushrooms; and Winter ($10.90++), a no-frills bowl served with simple pork bone broth, and stir-fried pork slices perfumed with ginger.
Address: 158 Rochor Road, Bugis Village, Singapore 1884433
Opening hours: Daily 11:30am to 2:30pm, 5pm to 10:30pm
Tel: 6333 5740
Website
Tonkotsu King Four Seasons is not a halal-certified eatery.
---
9. Menbaka 
---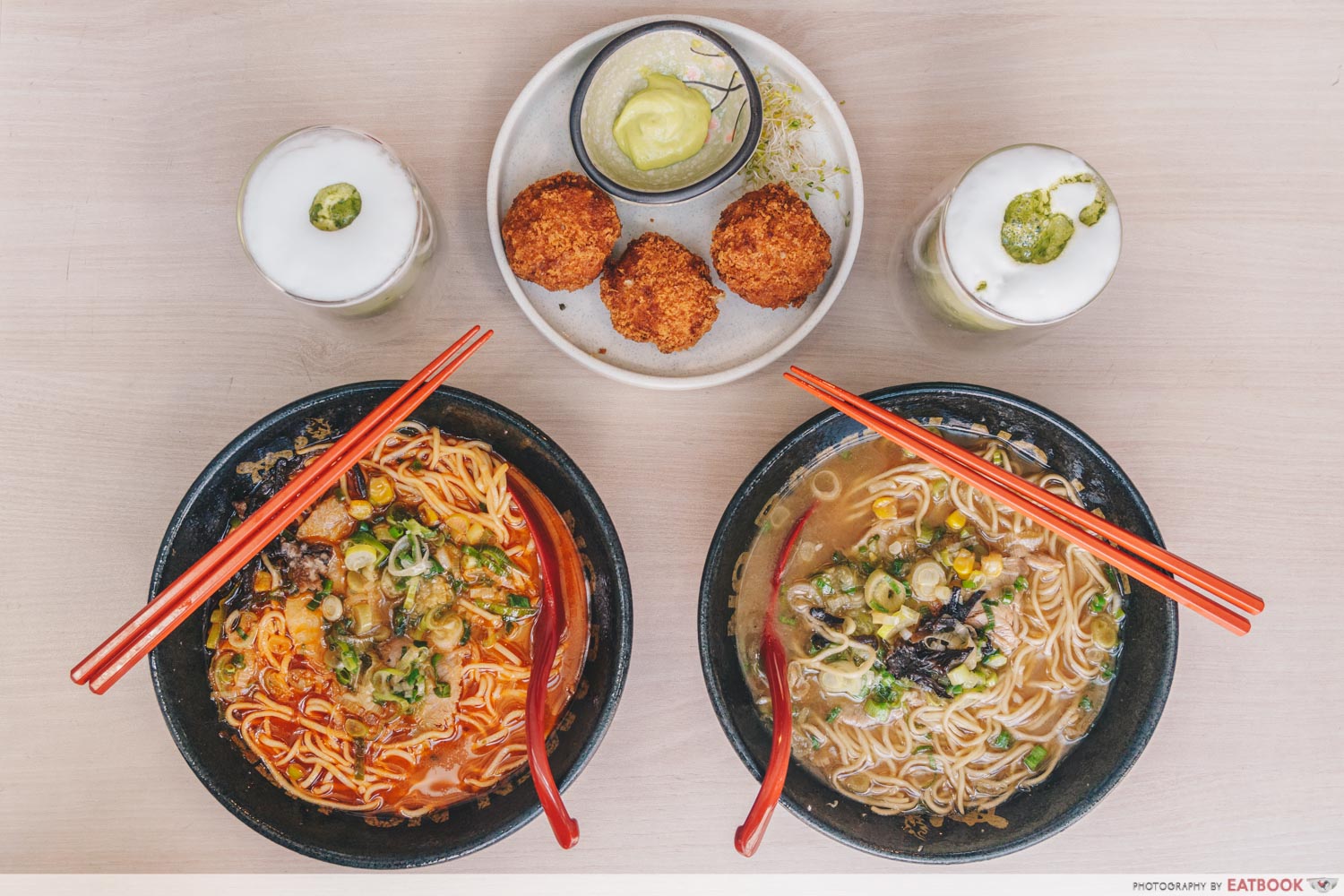 Menbaka, home of the theatrical fire ramen, drew hour-long queues when it first arrived in Singapore. Thankfully, the hype has pared back now, so you'll have no trouble scoring a table. Bowls of ramen are set on fire before the eyes of diners, so you'll get quite the show with every order. Get their Shoyu Fire Ramen ($17.90++), served with a chicken-based broth that is stewed with two types of dried fish, and a 200+ year-old blend of shoyu. Each bowl is generously topped with negi, as well as negi oil, so fair warning to the scallion-averse. Keep an eye out for their seasonal flavours too!
Read our Menbaka review.
Address: 8 Grange Road, #05-03, Cineleisure Orchard, Singapore 239695
Opening hours: Mon-Thurs 12pm to 9pm, Fri-Sat 11:30am to 10pm, Sun 11:30am to 9pm
Tel: 8218 9236
Website
Menbaka is not a halal-certified eatery.
Menbaka Ramen Review: Famous Kyoto Fire Ramen Shop Comes To Cineleisure
---
10. Torasho Ramen And Charcoal Bar
---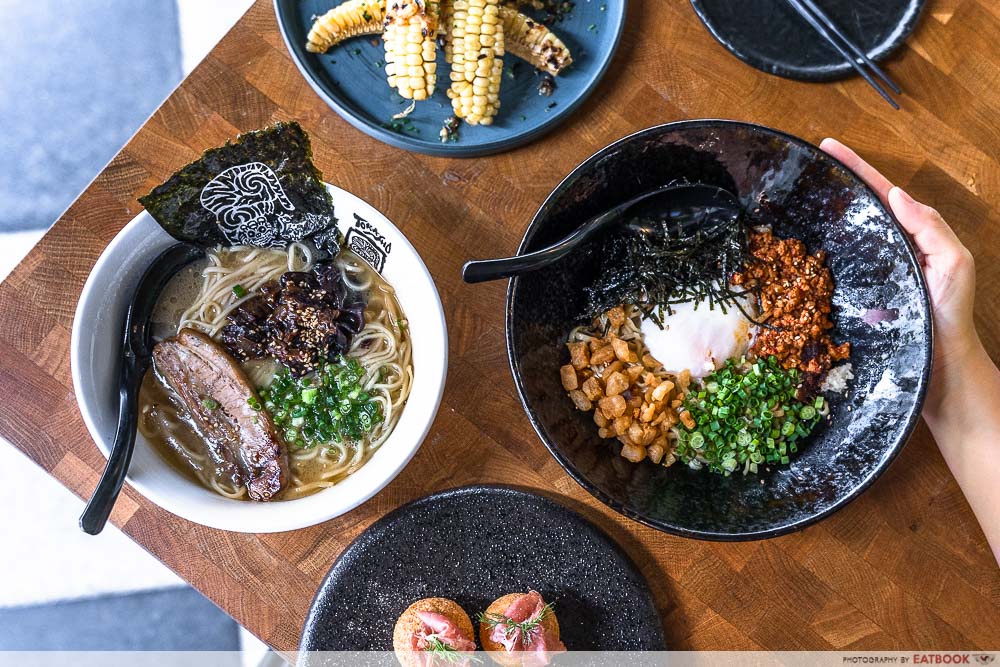 Torasho Ramen And Charcoal elevates tonkotsu ramen with twists that range from truffle ragout to uni. The bowls here are certainly luxurious, though their price points won't hurt your wallet. Apart from their soupy options, Torasho has some dry ramen offerings that come highly recommended, including their signature Torasho Pork "Bak Chor Mee" (from $11++), a riff on the local hawker dish, with generous lashings of lard oil. They've also got a premium Cold Stupid Ramen ($68+++), served with multiple types of top-tier seafood, including langoustine, sea urchin, and ikura pearls.
Address: 32 Tras Street, Singapore 078972
Opening hours: Daily 11:30am to 3pm, 5:30pm to 11pm
Tel: 6970 5055
Website
Torasho is not a halal-certified eatery.
---
11. Ramen Hitoyoshi
---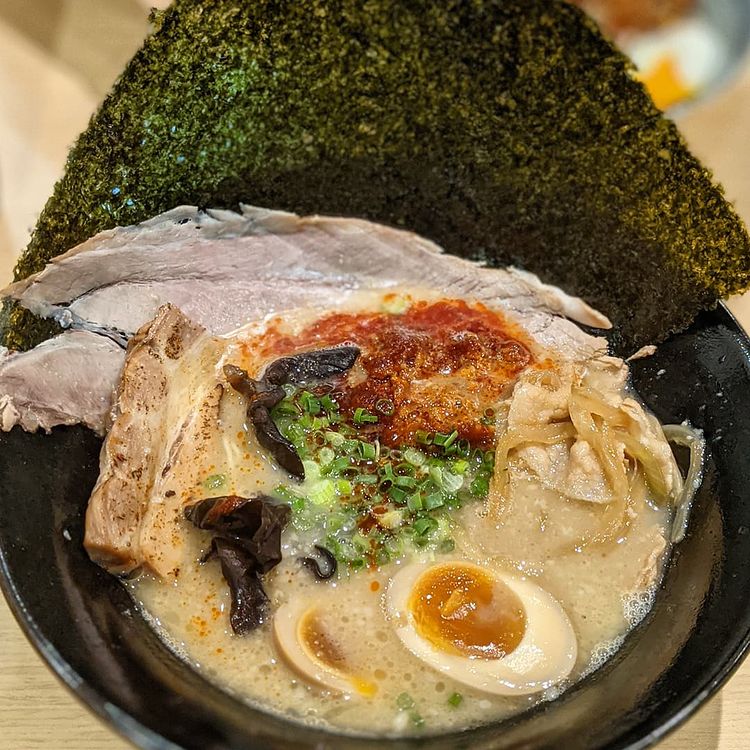 Image credit: @bokettokeeps
This franchise is the brainchild of two ex-Keisuke chefs, who've put their own spin on familiar ramen flavours. This fuss-free eatery is especially popular for their Tonkotsu with All Topping ($15.90++), featuring a medley of classic ramen toppings, as well as their labour-intensive soup, which is boiled for eight hours, then chilled overnight, before being reheated for service. The cooling process apparently adds to the fattiness of the broth. Also, enjoy free-flow marinated beansprouts, as well as sweet corn here.
Website | Full list of outlets
Ramen Hitoyoshi is not a halal-certified eatery.
---
12. Ippudo
---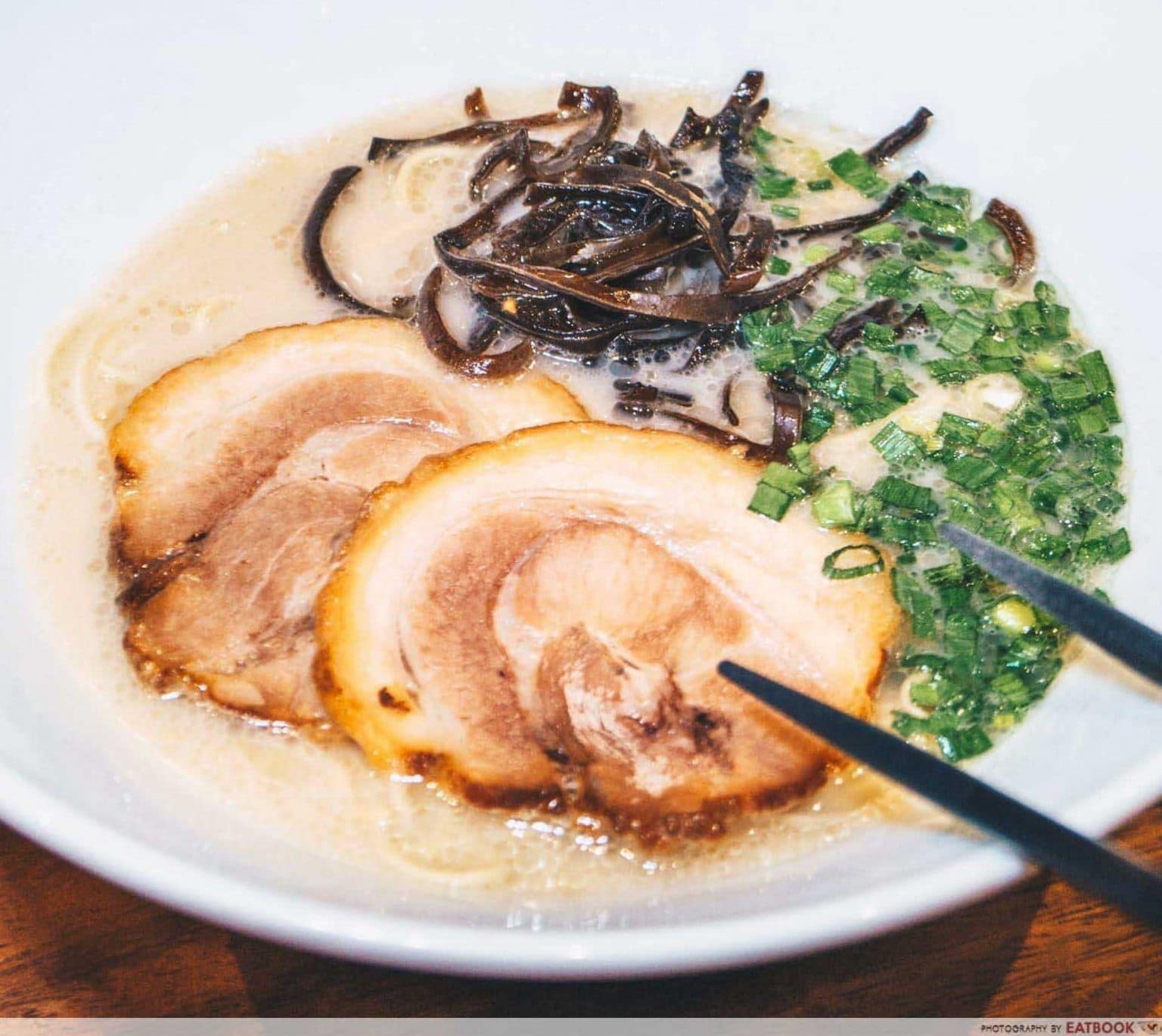 Ippudo is hard to exclude from a list of the best ramen in Singapore, given how they're both ubiquitous and oh-so-reliable. They've got 11 outlets in Singapore, and a menu that's got something for everyone, whether you're craving a light or intense bowl of ramen, served with soup or dry. There are even plant-based options, and a healthy selection of other Japanese mains if you're not in the mood for noods. Those stuck on what to order can get the Shiromaru Special ($21++), an all-in combo served with their OG tonkotsu broth.
Website | Full list of outlets
Ippudo is not a halal-certified eatery.
---
13. Enishi
---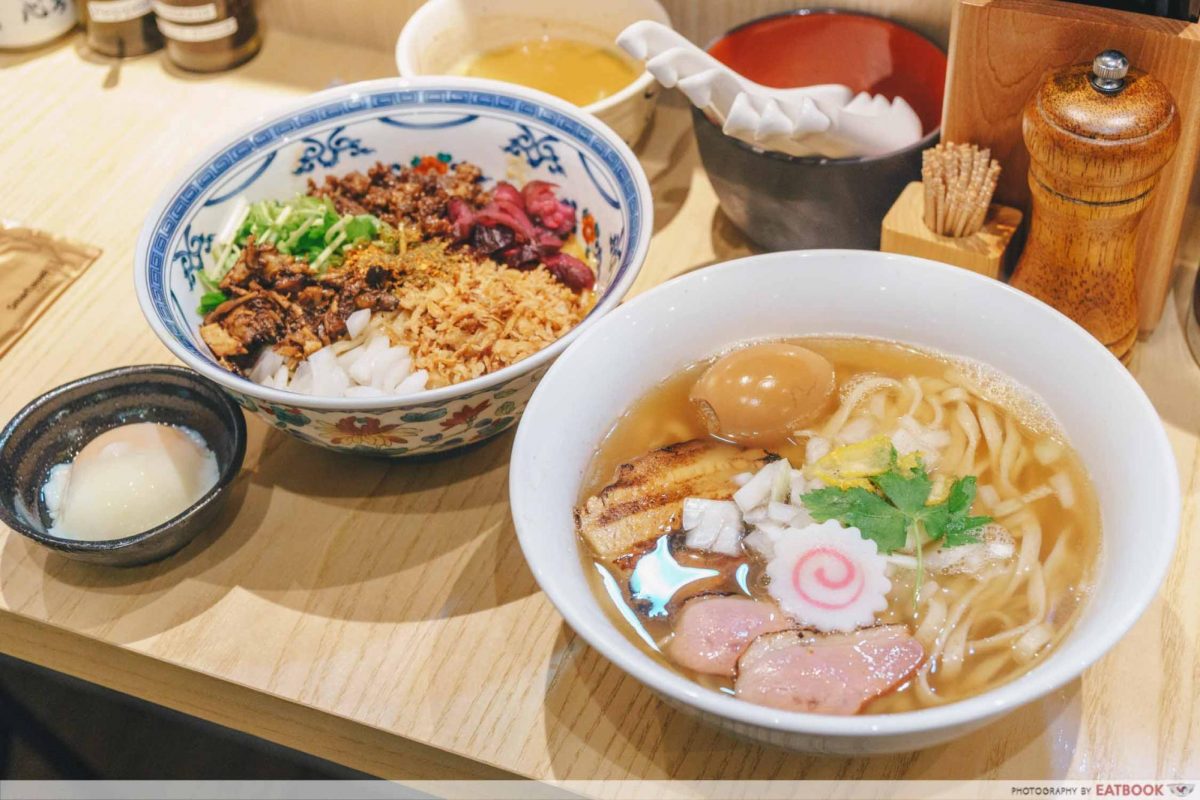 Enishi hails from Kobe, where they were awarded a place on the local Michelin Bib Gourmand list. They've brought the concept over to Singapore, but the eatery still goes the extra mile to import all their ingredients from Japan. There are only two items on the menu here, the dry Dan Dan Noodle ($17.90++), and the soupy Japanese Dashi Noodle (from $15.90++). The former comes with flatter wheat noodles, akin to mee pok but with a bite, and a dimensional mala seasoning that you can elevate with three types of house-made vinegars. The latter is a clear-broth ramen, livened with yuzu, and served with slices of smoked duck, as well as smoky chashu slices.
Read our Enishi review.
Address: 10 Anson Road, #02-85A, International Plaza, Singapore 079903
Opening hours: Mon-Sat 11am to 3pm, 6pm to 9pm
Website
Enishi Review: Hidden Michelin Bib Gourmand Ramen Joint From Japan Found At Tanjong Pagar
---
14. Kanada-Ya
---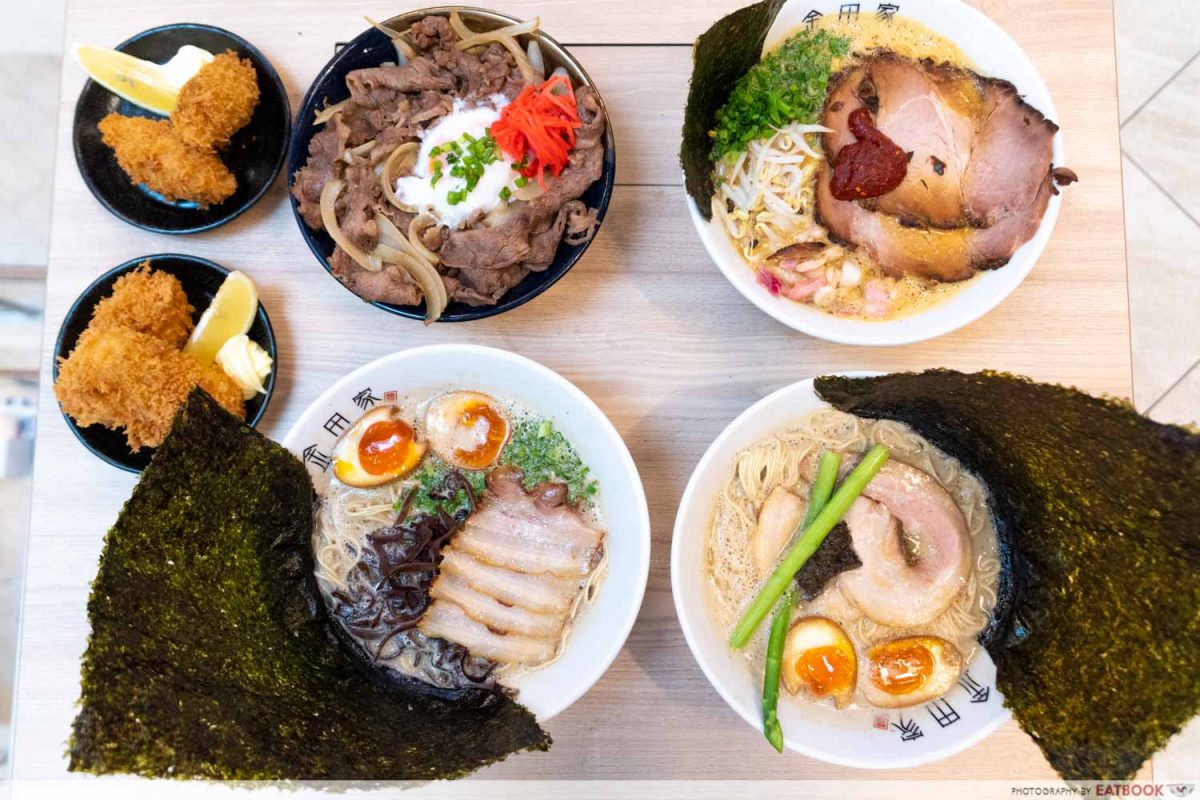 Fukuoka is one of Japan's big ramen cities, but if you've never had the chance to visit, you can get the goods locally at Kanada-Ya. The ramen eatery was established by a former keirin racer, and has since expanded globally. Their recipe features a broth that is boiled for 18 hours, to extra-slurpable, creamy ends. The Kotteri Tonkotsu Ramen (from $14.90++) is the house classic, but we recommend you try the Truffle Ramen (from $22.90++), where the broth is elevated by a black truffle jelly, and slices of truffle belly-cut chashu.
Website
Full list of outlets
Kanada-ya is not a halal-certified eatery.
---
15. Ramen Nagi
---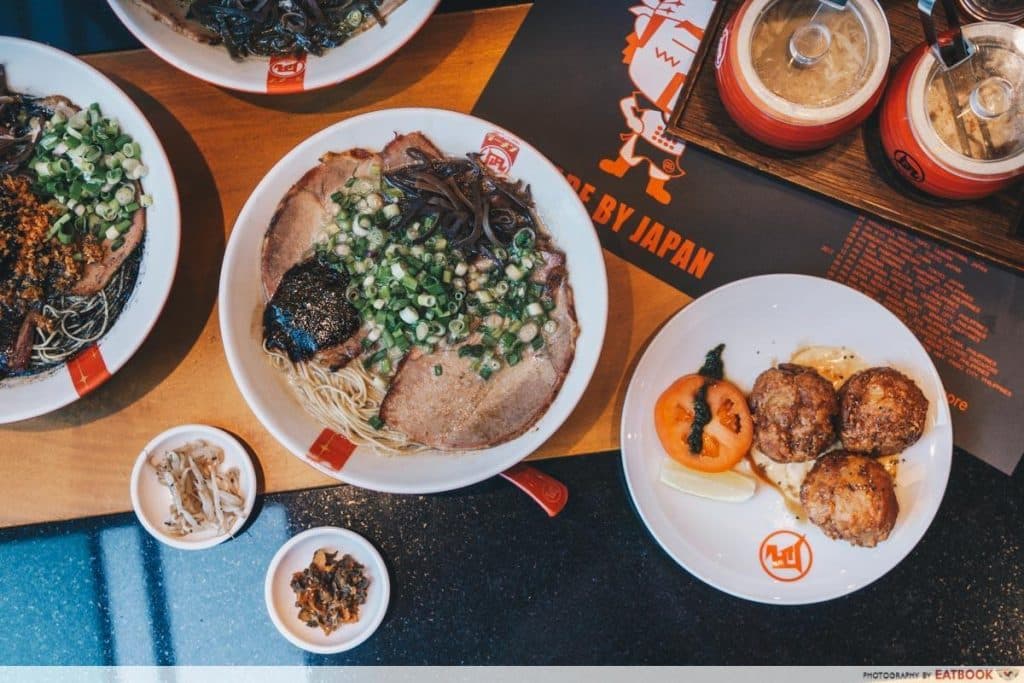 Ramen Nagi's arrival in Singapore in 2017 was met with serious anticipation, as this brand is founded by Chef Ikuta Satoshi, winner of the prestigious Tokyo Ramen of the Year Championship. There are four main ramen flavours available, and you can tailor all the elements according to your flavour preferences. Go for the Original BUTAO King ($13.90++), with an award-winning tonkotsu broth, if you're craving something simple. Else the Black King ($15.90++), which comes with a black garlic and squid ink-seasoned broth, is an aromatic powerhouse worth trying.
Addres: 2 Orchard Turn, #B4054, ION Orchard, Singapore 238801
Opening hours: Sun-Thurs 11am to 9pm, Fri-Sat 11am to 10pm
Tel: 8163 2185
Website
Ramen Nagi is not a halal-certified eatery.
Ebi Bar Review: New Modern Prawn Noodle Bar With Japanese Twist At Somerset
---
Where to find the best ramen restaurants in Singapore
---
Here are all the places you can find some of the best ramen in Singapore. If you're looking to indulge in other Japanese eats, check out our omakase guide, list of Japanese buffets, and the best Japanese restaurants in the city.
22 Japanese Buffets In Singapore From $19.90++ For Unlimited Sashimi And Yakiniku
This post is brought to you by Ebi Bar.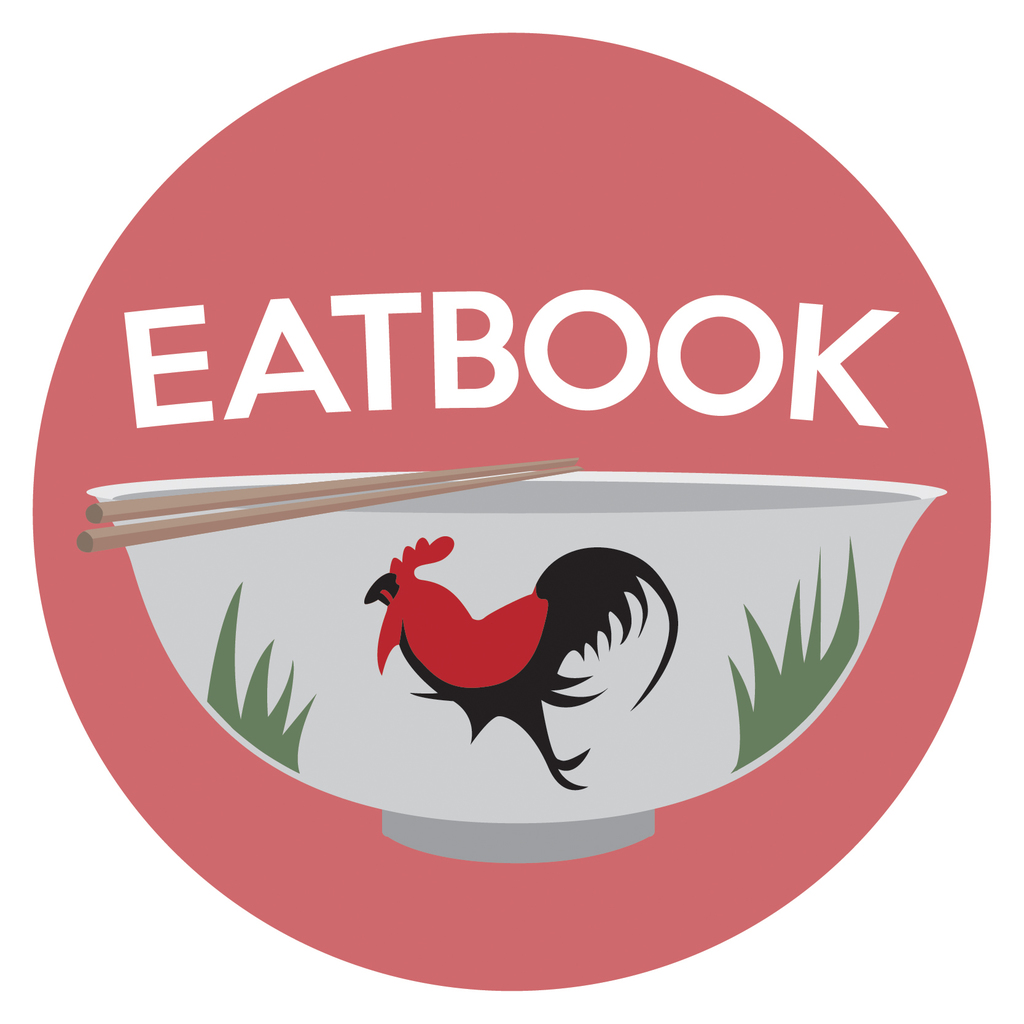 Drop us your email so you won't miss the latest news.