---
24-hour supermarkets in Singapore
---
24-hour supermarkets in Singapore are a blessing for us night owls. Whether you need groceries, have an urge to stretch your legs, or even decide at 3am that you have to get salmon sashimi right now, you'll definitely find what you need at one of these 24-hour supermarkets.
---
1. NTUC FairPrice Finest Bukit Timah Plaza
---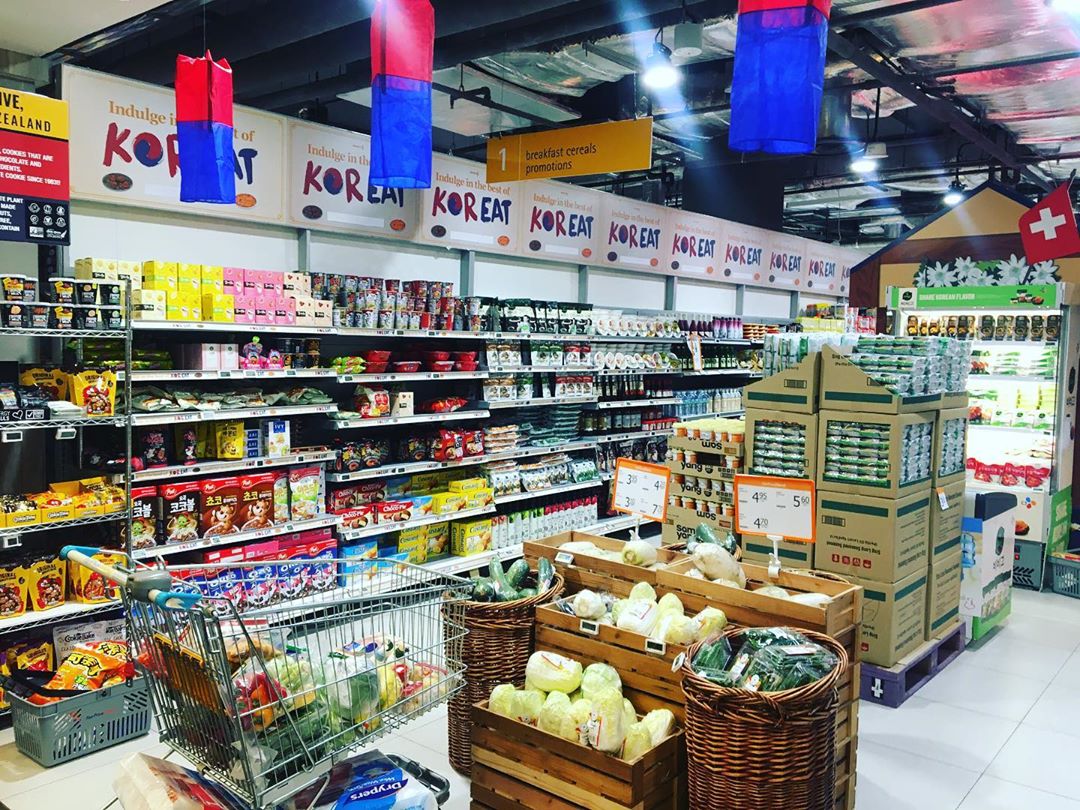 Image credit: @ifidesign
As the name suggests, NTUC FairPrice Finest stocks a range of more premium products than are available at their regular outlets. With two whole floors, this branch at Bukit Timah Plaza also has an event space that is routinely updated with international produce. With its spacious aisles and high ceilings, taking an air-conditioned walk here in the quiet of night to make up your 10,000 steps a day doesn't seem like such a bad idea.
Address: No.1 Jalan Anak Bukit, #B1-01 & #B2-01, Bukit Timah Plaza, Singapore 588996
---
2. Don Don Donki Orchard Central
---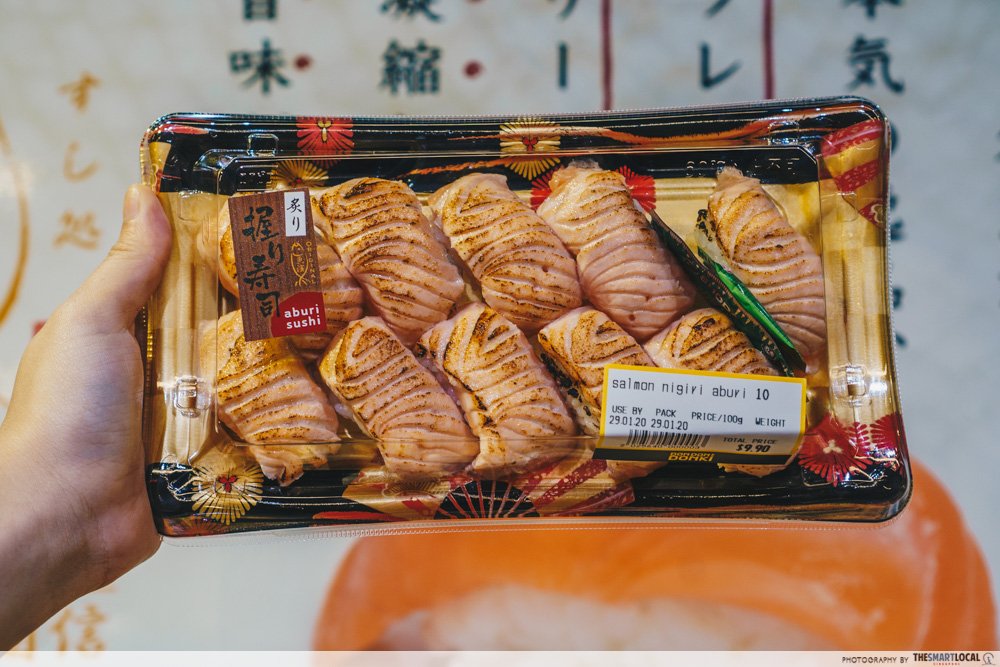 Craving sashimi in the middle of the night? Fret not, because Don Don Donki at Orchard Central is open 24 hours a day! The popular Japanese hypermart is no stranger to our shores. With enhanced security measures, expect a queue at the supermarket section, especially on weekend nights. Stock up your pantry with 100% Japanese produce, available at a lower price than other Japanese speciality marts, and explore the ever changing range of curious knick knacks only the Japanese could conceive of. Check out the 20 best things you should get here.
Address: 181 Orchard Road, #B2 01-10/30/43 & #B1 15-29/K7/K8, Orchard Central, Singapore 238896
---
3. Giant Express at Hougang Village
---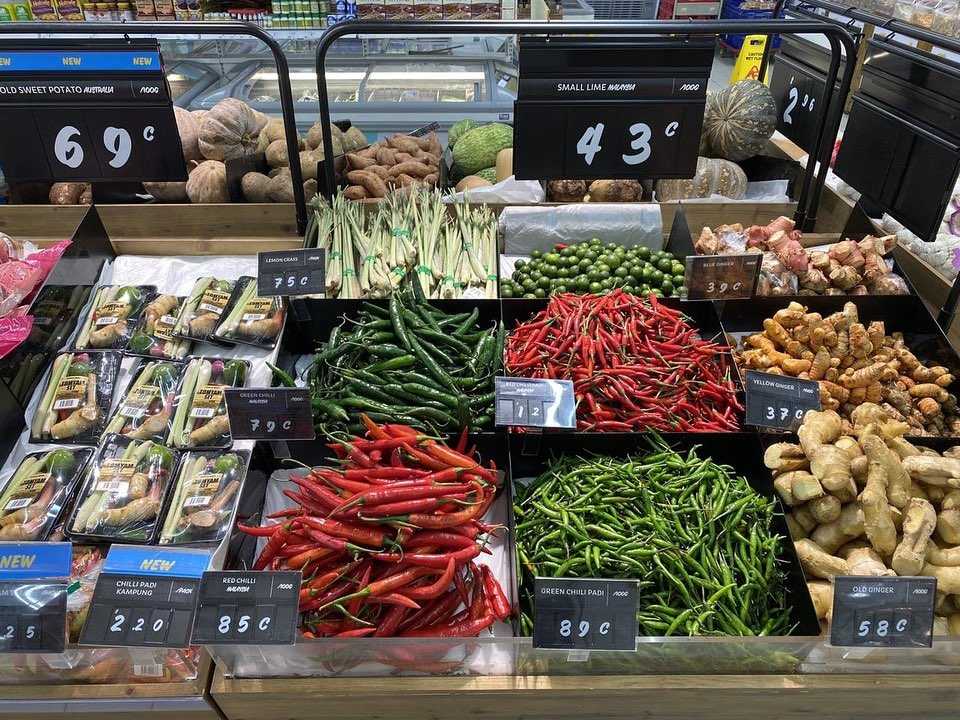 Image credit: @my_0219_
Those living in the North-East can drop by this supermarket whenever they please. Giant Express offers a more basic range of daily necessities, so you won't be able to find the idiosyncratic items you'd get at a FairPrice Xtra, for instance. Still, if you're just looking for grab-and-go groceries, you can do no wrong with this Giant outlet.
Address: 683 Hougang Avenue 8, #01-903/905/907, Hougang Village, Singapore 530683
---
4. Cold Storage Jelita
---
Cold Storage Jelita has free parking and plenty of room for midnight jalan jalan. Centrally located in the Holland-Bukit Timah area, away from the hustle and bustle of Holland Village where there is another, smaller 24-hour Cold Storage, this branch is well-stocked with a wide and international selection of produce. Because it is less accessible without a car, the supermarket is a peaceful oasis late at night, perfect for the hungry night owl to shop at.
Address: 293 Holland Road, #01-01, Jelita Shopping Centre, Singapore 278628
---
5. NTUC FairPrice Xtra Ang Mo Kio Hub
---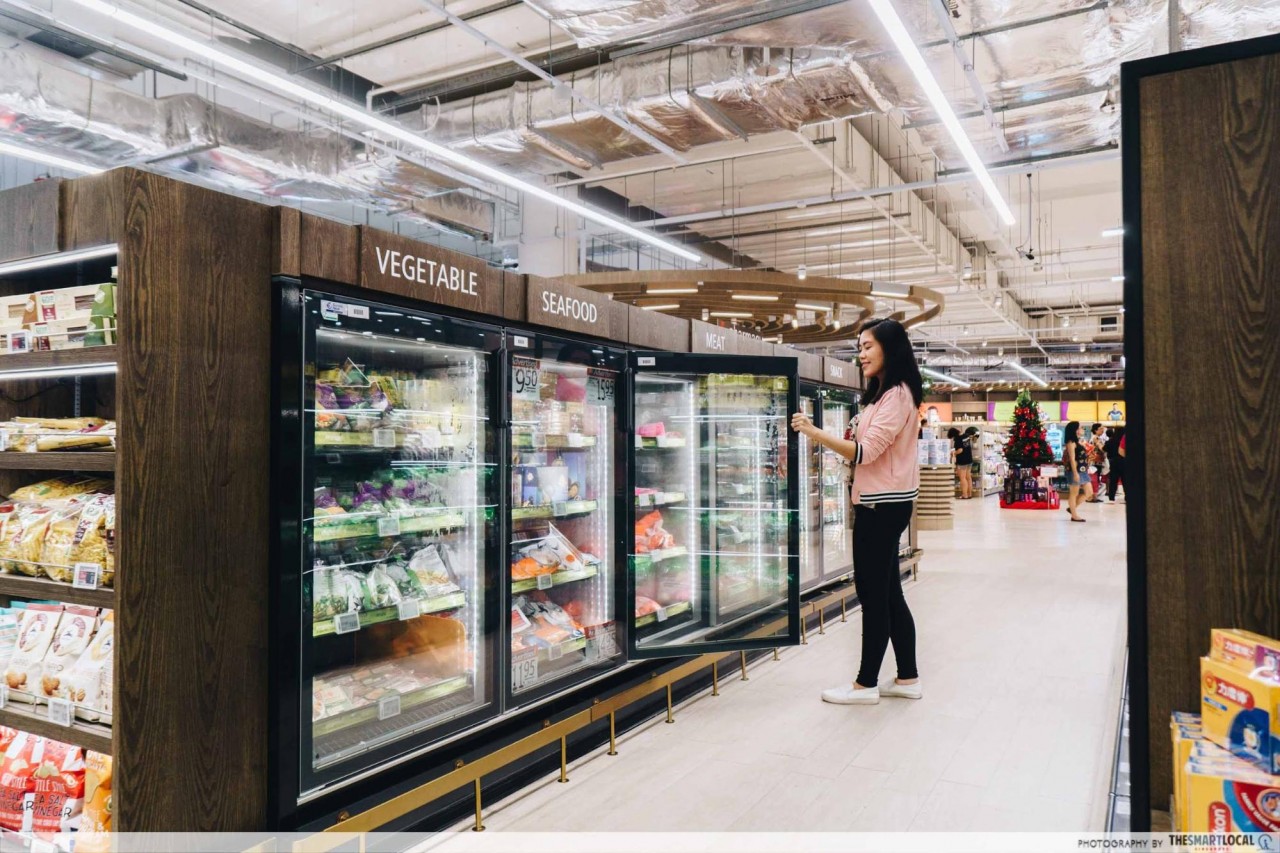 NTUC FairPrice at Ang Mo Kio Hub is the largest FairPrice in Singapore, which spans an area as big as six Olympic-sized swimming pools! It's as Xtra as it gets, reminding us of Carrefour, where you can buy groceries, electronics and clothes in a single hypermart.
Address: 53 Ang Mo Kio Avenue 3, #B2-40, Ang Mo Kio Hub, Singapore 569933
---
6. Sheng Siong
---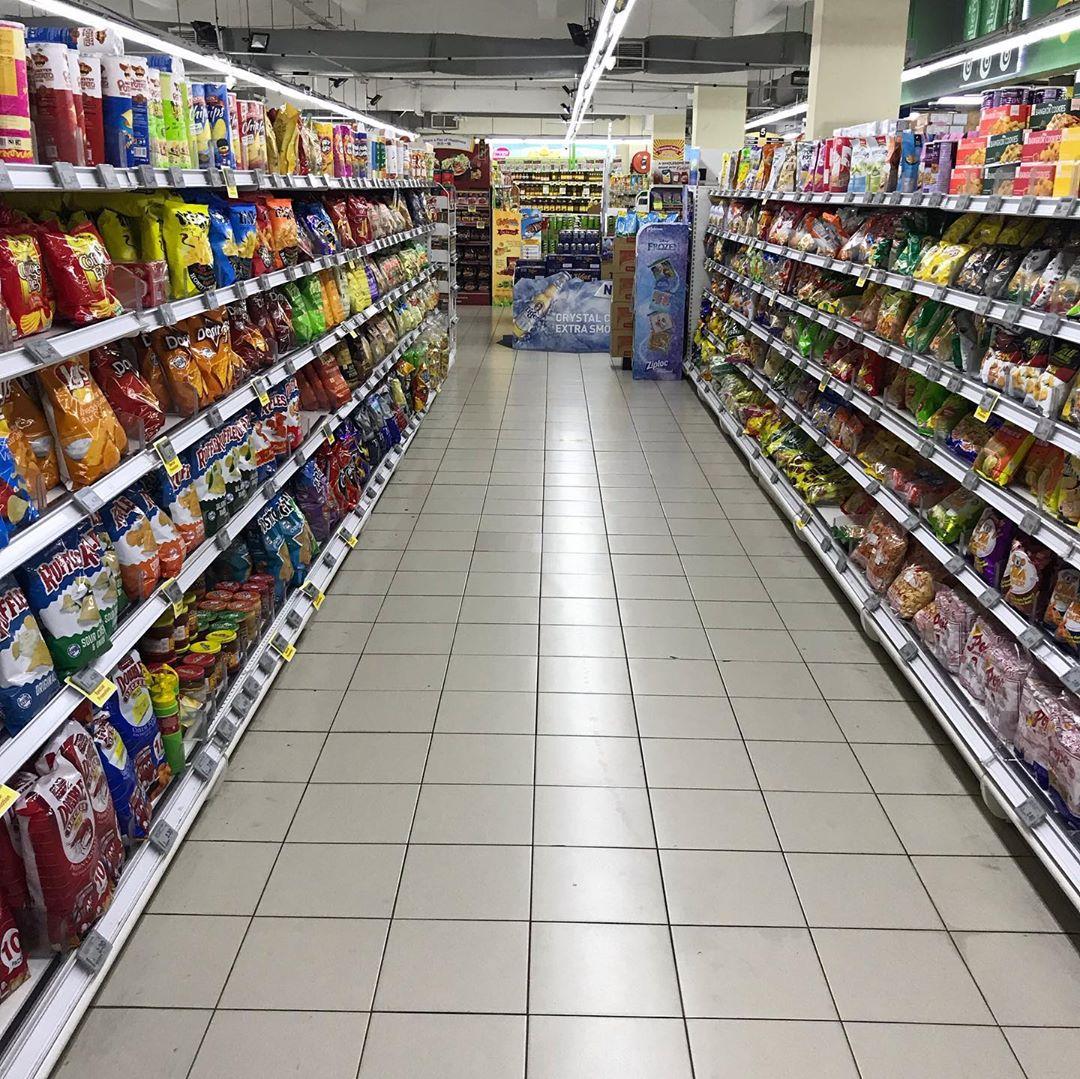 Image credit: @ujitaliyou
We have a plan for you too, Easties! With generally lower prices than the other supermarket chains, beat the crowds and shop after hours at this 24-Sheng Siong at Upper Changi Road. Prices at Sheng Siong are also generally lower than other supermarket chains. 
Address: 209 New Upper Changi Road, #01/#02-631, Singapore 460209
---
7. NTUC FairPrice Xpress
---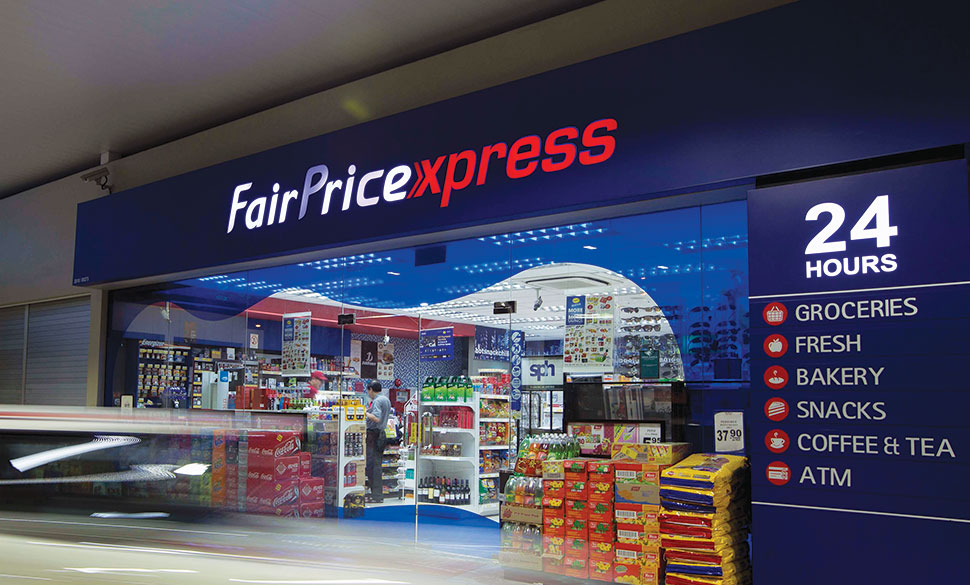 Image credit: NTUC Fairprice
Go for a late-night drive, top up your fuel tank and pick up groceries all at the same time at NTUC FairPrice Xpress. Each outlet is stocked with a small selection of the same fresh produce and groceries you get at their bigger outlets. It's almost like a drive-through for groceries at any hour of the night!
Address: Multiple ESSO locations
---
8. 7-Eleven
---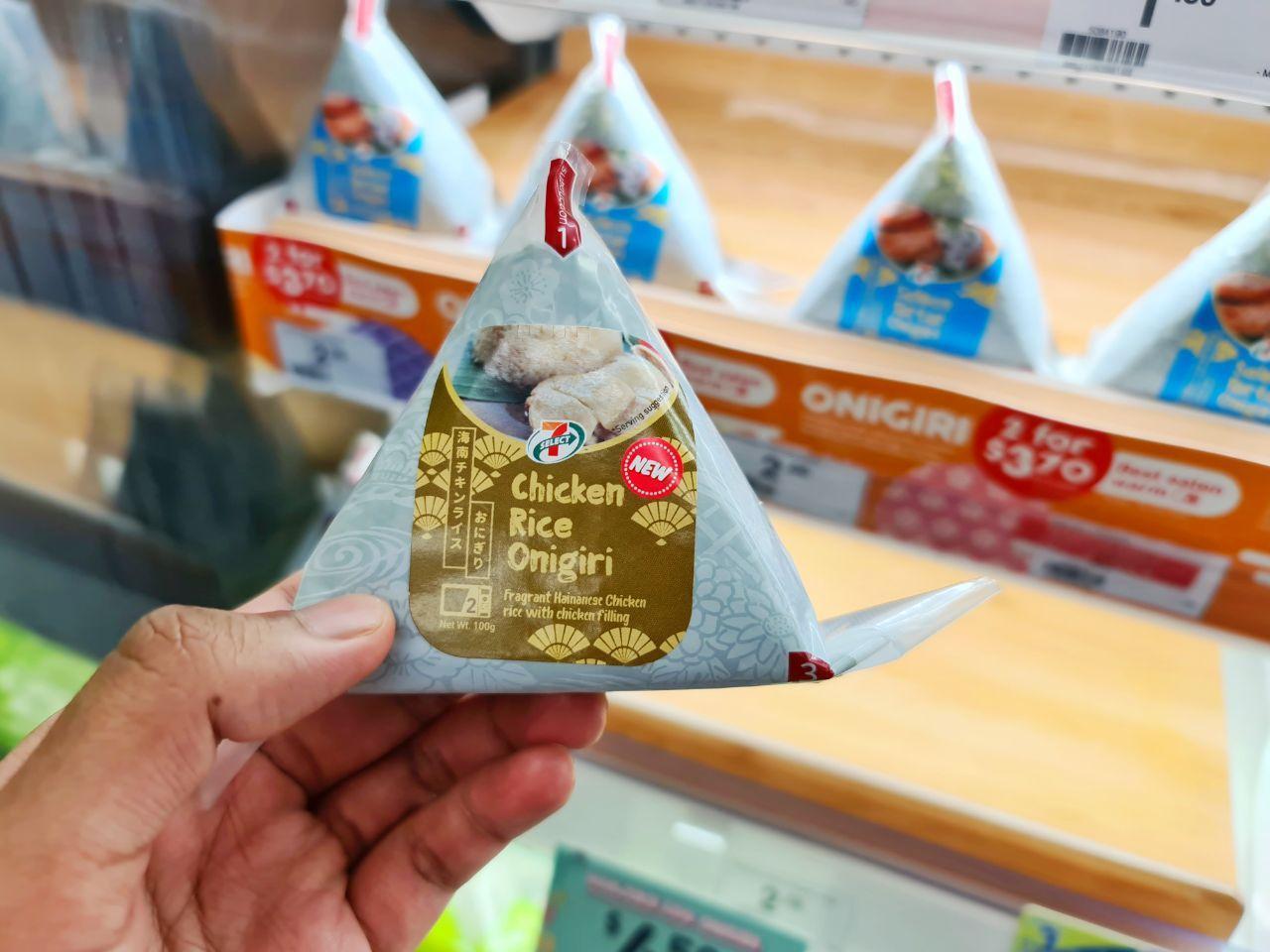 Image credit: Hazeeq Sukri
Looking for something to eat at 2am, but your kitchen is empty? Pop into a 7-Eleven near you. Singapore has 400 outlets and counting, so it's almost impossible that there isn't one nearby. Take your pick from their ever-expanding range of microwavable meals, instant foods and cup noodles—microwave and hot water provided. The newly launched Chicken Rice Onigiri ($2.50) is a local twist on the Japanese konbini favourite, but you can always stick to the classics with Hanjuku Egg Onigiri ($2.50) or Baked Mentaiko Pasta ($4.50). Their new 7Café concept, available at selected 7-Eleven marts, offers freshly-brewed coffee for your late nights too!
Address: Multiple locations
---
9. HAO Halal Hub
---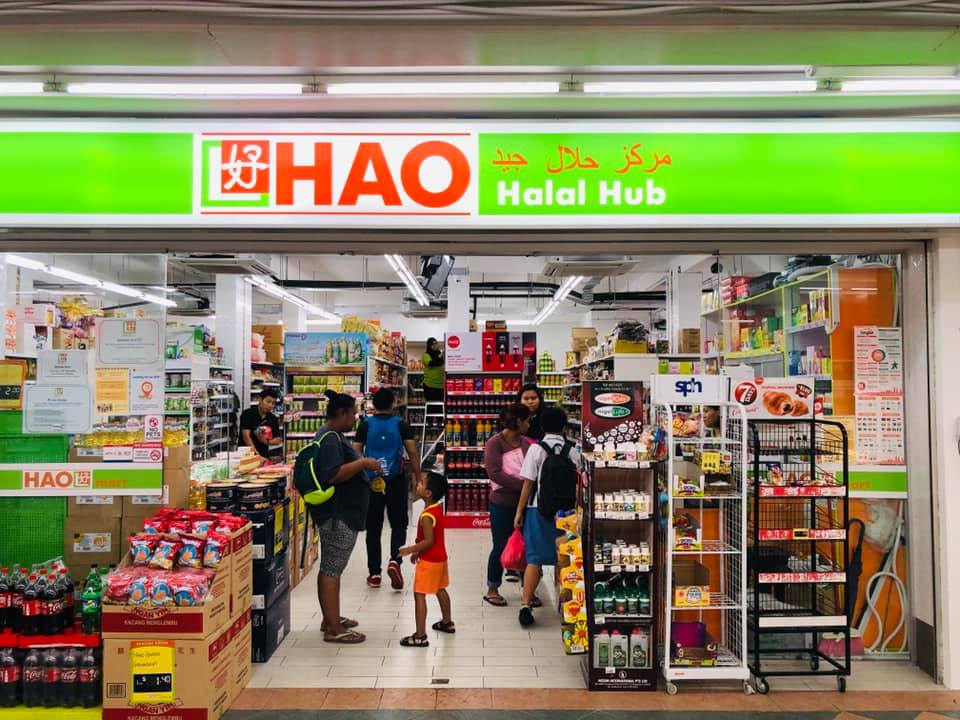 Image credit: HAO Halal Hub
A speciality Muslim supermarket, HAO Halal Hub is open 24 hours a day. This particular store is currently the biggest Muslim mart on the island. Every single product in the store is halal-certified. There are specially sourced products from all over the world, including Malaysia, Indonesia, and even Korea.
Address: Blk 537 Bedok North Street 3, #01-555, Singapore 460537
---
10. NTUC FairPrice Xtra Jurong Point
---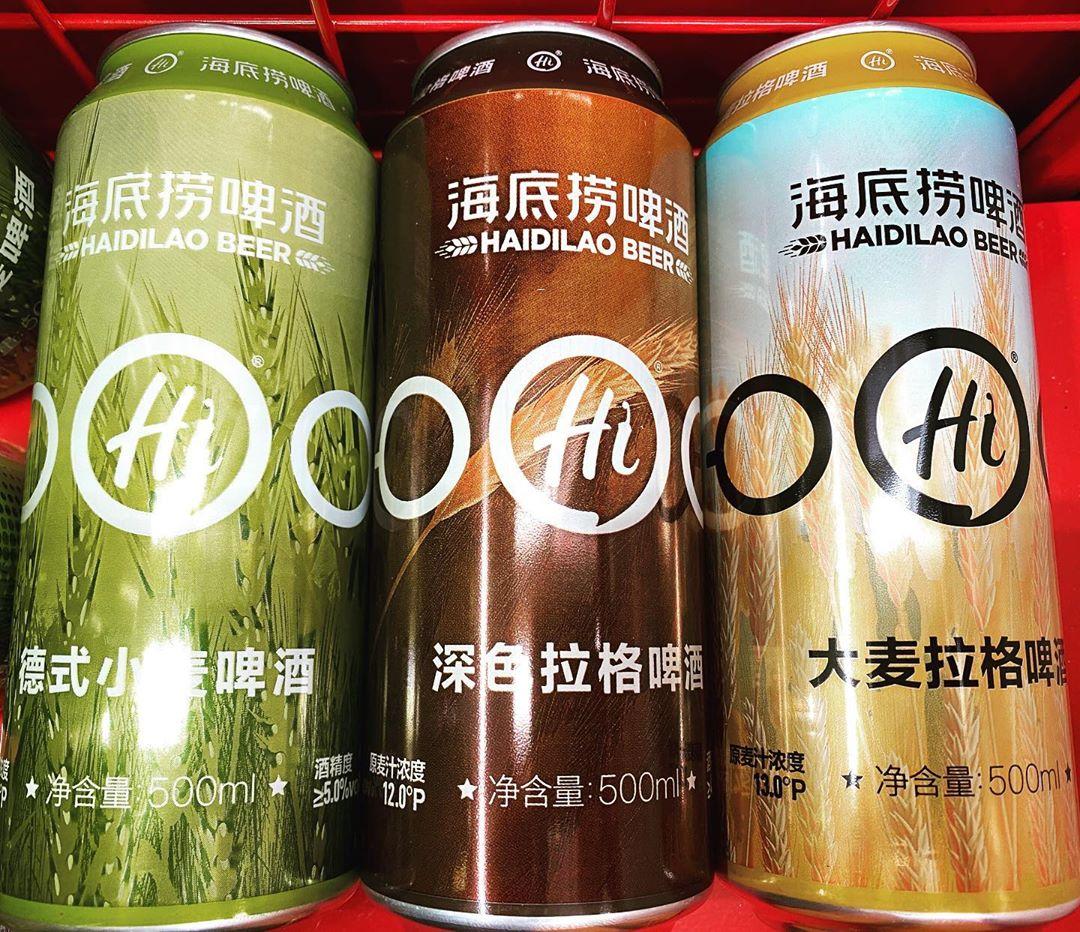 Image credit: @ohmydia
This Xtra big NTUC FairPrice at Jurong Point is filled with aisles and aisles of undiscovered goodies. Replicate the Hai Di Lao experience at home with these house brand brews! Since there's minimal crowd late at night, it's the best time for you to wander aimlessly and scrutinise every item. You never know what you'll find.
Address: 63 Jurong West Central 3, Jurong Point, #03-01, Singapore 648331
---
11. Giant Hypermarket Tampines
---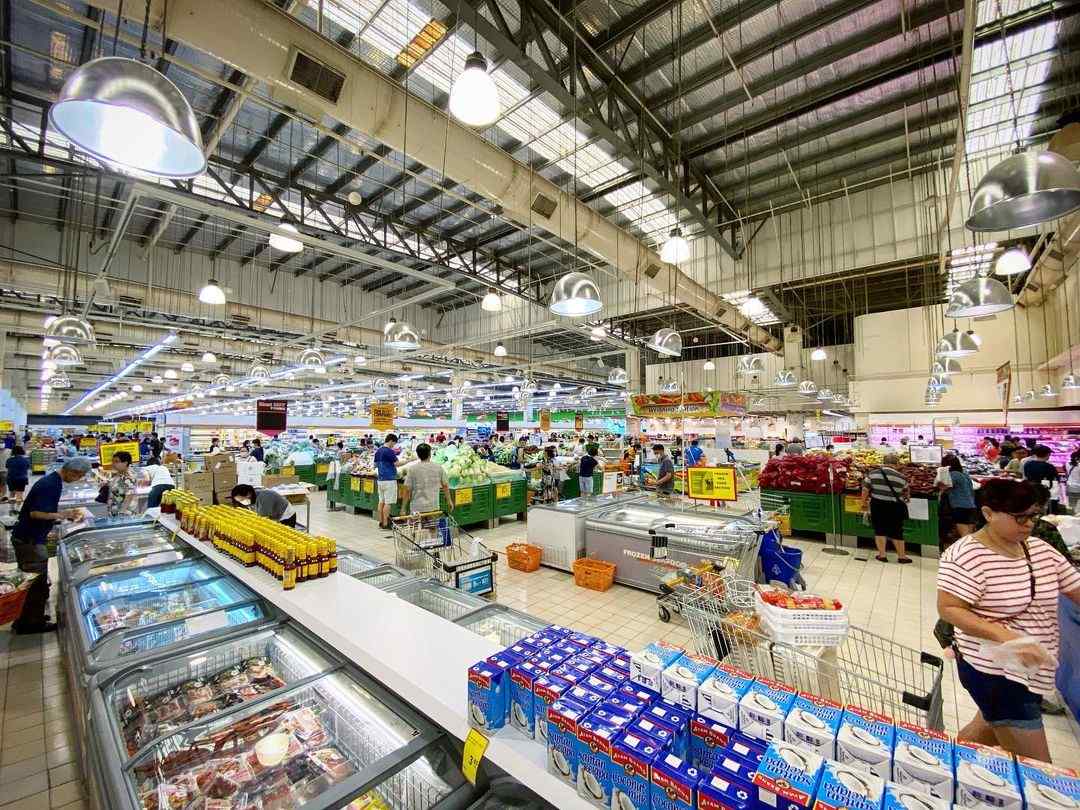 Image credit: @legin21
Situated next to two similarly enormous buildings in COURTS Megastore and IKEA Tampines, Giant Hypermarket Tampines is the place to be if you're looking to get lost amongst endless shelves of groceries. There's also free parking here, so feel free to leave your car here all day—or night.
Address: 21 Tampines North Drive 2, #03-01, Singapore 528765
---
12. Scarlett Supermarket at Chinatown Point
---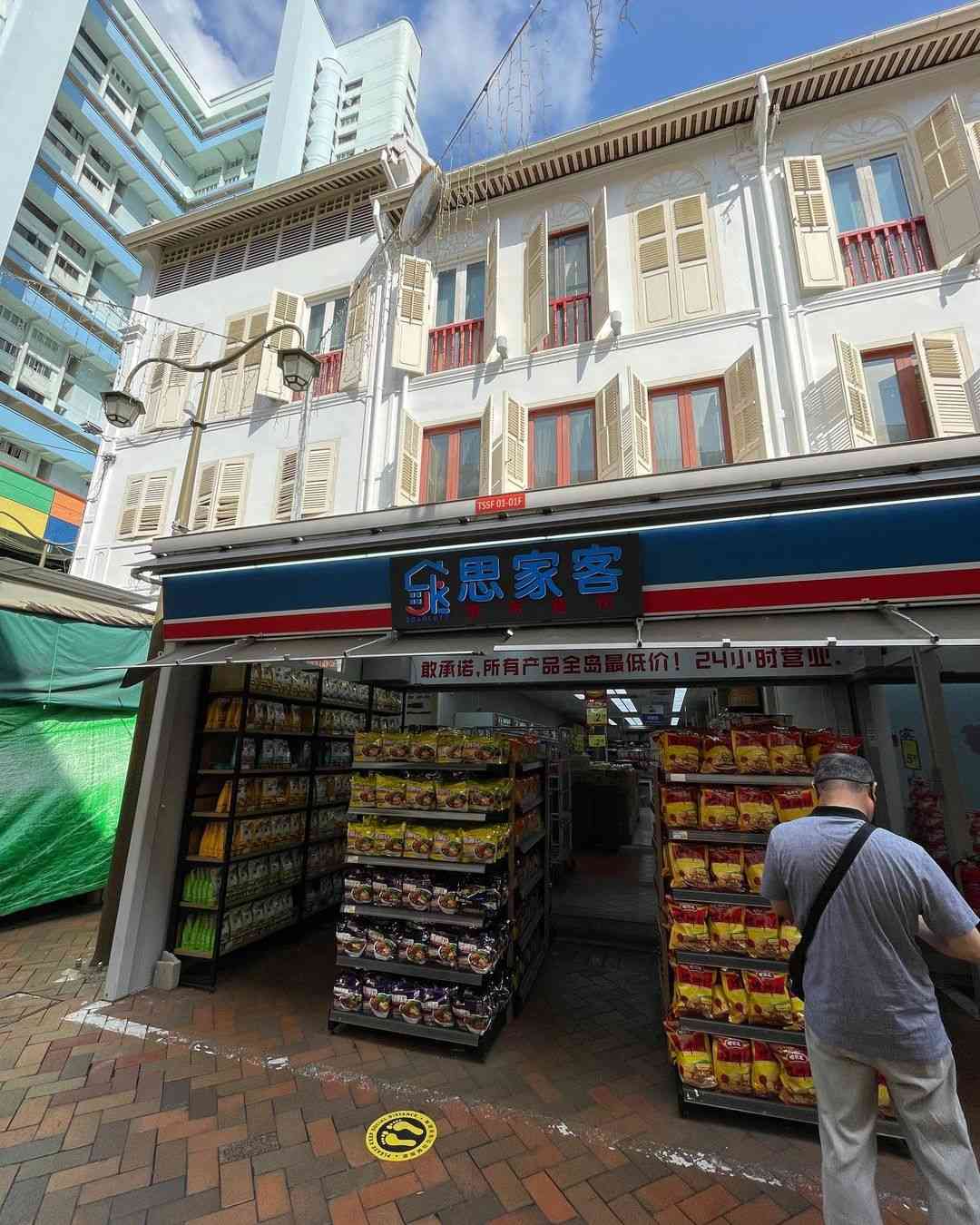 Image credit: @xiaoxinbenjy
Scarlett Supermarket at Chinatown Point offers affordably-priced goods sourced directly from China. You'll find the country's popular snacks and drinks from this location, as well as their other outlets scattered across the country. Since you can get these items 24/7, there's no need to wait till the next day to get your suan la fen fix.
Address: 20 Trengganu Street, #01-01C, Chinatown Point, Singapore 058479
---
13. Prime Supermarket at Aljunied
---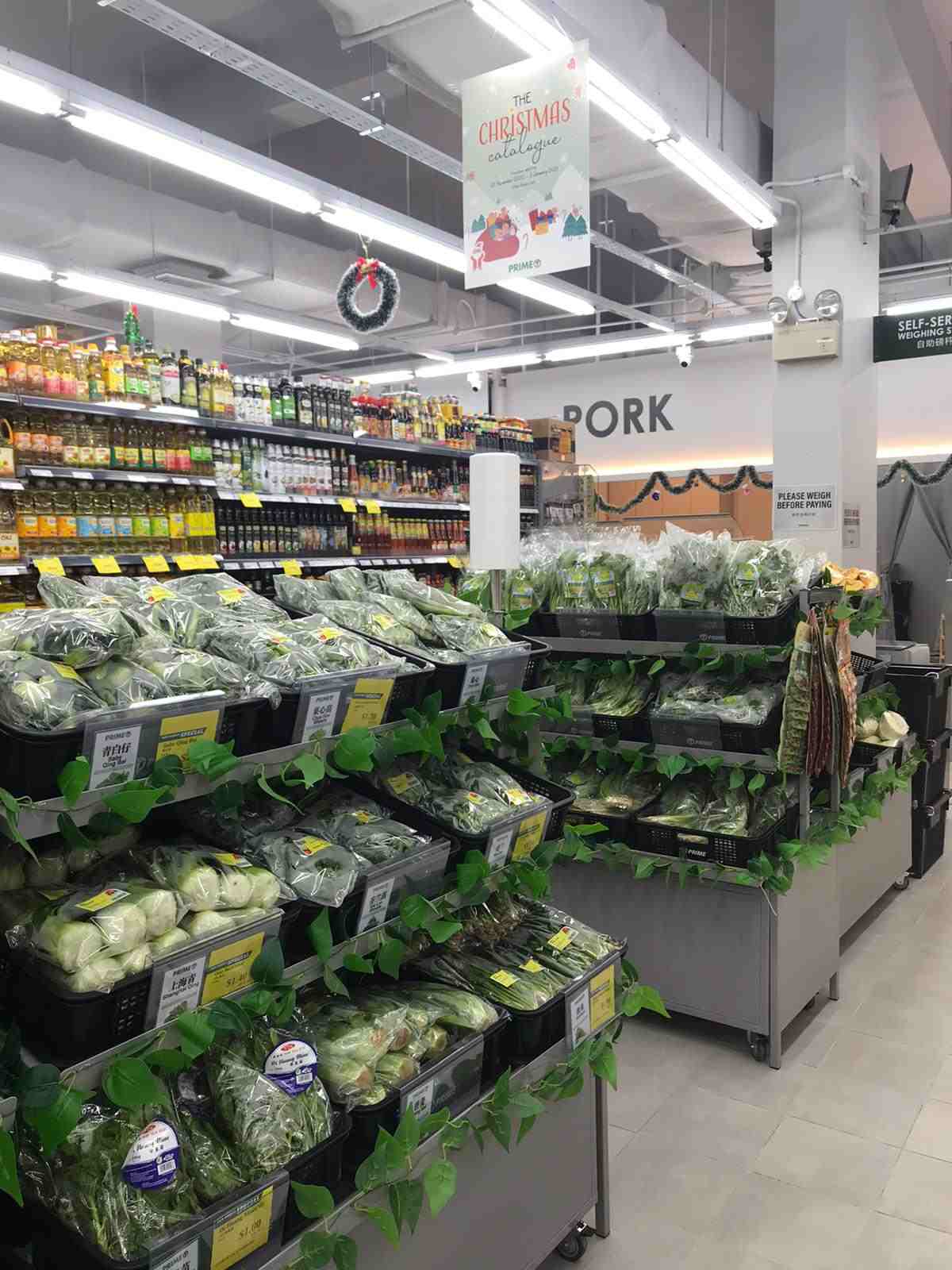 Image credit: Prime Supermarket
Prime Supermarket is a good alternative to the more widely-known brands, with 26 outlets in Singapore. Their Aljunied branch is a 24-hour supermarket that is furnished quite nicely and has all the necessities you need. This has made it a popular grocery shopping destination for those living in the area.
Address: 1 Upper Aljunied Lane, #01-01, Singapore 360001
---
14. Cold Storage @ NEX
---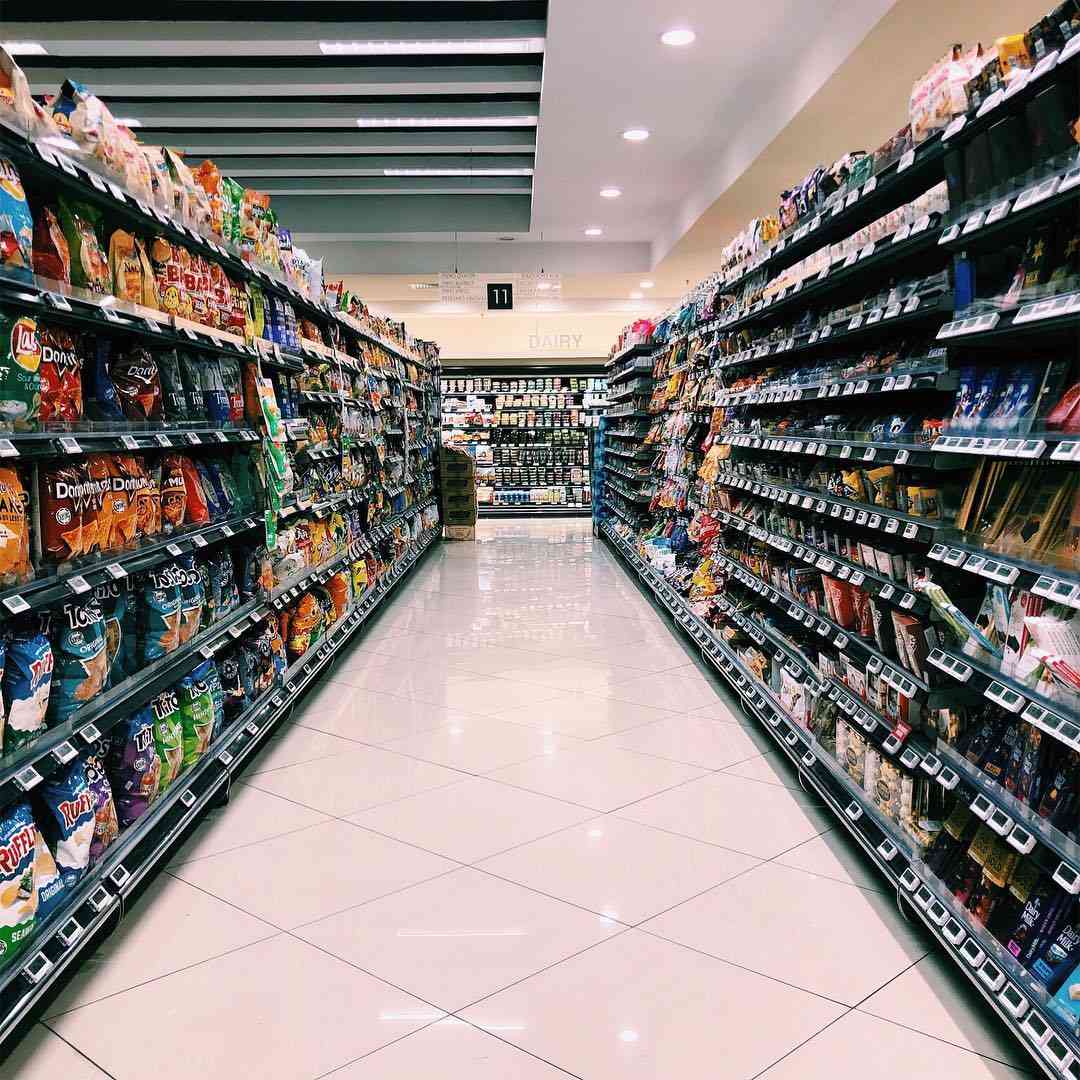 Image credit: @jnvportraits
If you live near NEX, you're blessed with two 24-hour supermarkets in one mall: FairPrice Xtra and our list's entry, Cold Storage. Compared to the sprawling size of the latter, the comforting and elegant interiors of this Cold Storage branch make one feel right at home, and there is a wide variety of products—though they are on the pricier side.
Address: 23 Serangoon Central, #B2-44/45, NEX, Singapore 556083
---
Get supplies at any time of the night at these 24-hour supermarkets
---
If you're a night owl, explore one of these 24-hour marts on your next late-night excursion and you may be surprised how much fun you can have.
For more food news in Singapore, check out these new restaurants that opened in July 2022. Otherwise, read our guide to the best Don Don Donki desserts to try!
12 Popular Don Don Donki Desserts To Try, Including Hokkaido Souffle Swiss Rolls And Grape Ice Balls
This article was originally published on 18 August 2020.