---
24-hour supermarkets in Singapore
---
While Phase 3 and the re-opening of popular late-night hangouts seem depressingly far away, here are 10 24-hour supermarkets in Singapore that are still open around the clock. Whether you need groceries, have an urge to stretch your legs, or even decide at 3am that you have to get salmon sashimi right now, you'll definitely find what you need at one of these 24-hour supermarkets.
---
1. NTUC FairPrice Finest Bukit Timah Plaza
---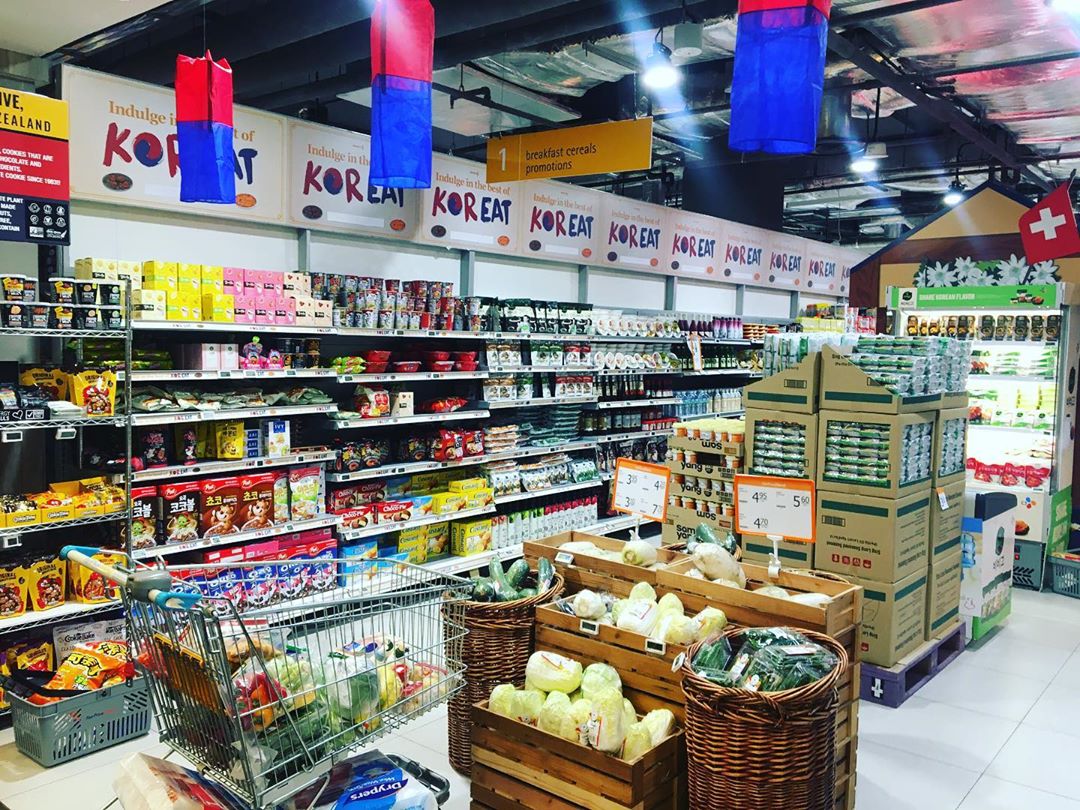 Image credit: @ifidesign
As the name suggests, NTUC FairPrice Finest stocks a range of more premium products than are available at their regular outlets. With two whole floors, this branch at Bukit Timah Plaza also has an event space that is routinely updated with international produce. With its spacious aisles and high ceilings, taking an air-conditioned walk here in the quiet of night to make up your 10,000 steps a day doesn't seem like such a bad idea.
Address: No.1 Jalan Anak Bukit, #B1-01 & #B2-01, Bukit Timah Plaza, Singapore 588996
---
2. Don Don Donki Orchard Central
---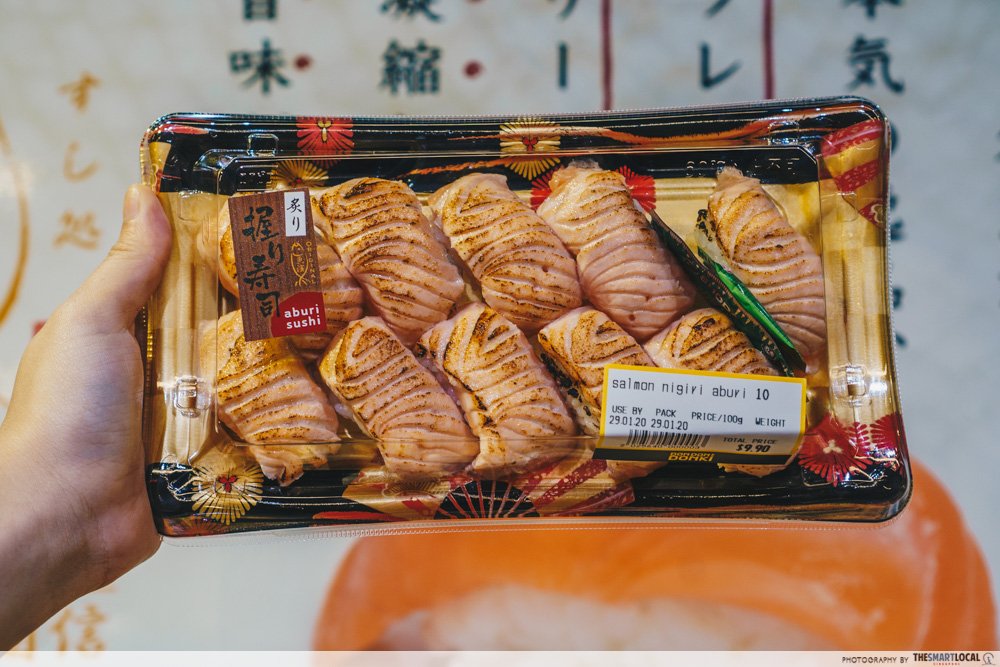 Craving sashimi in the middle of the night? Fret not, because Don Don Donki at Orchard Central is open 24 hours a day! The popular Japanese hypermart is no stranger to our shores. With enhanced security measures, expect a queue at the supermarket section, especially on weekend nights. Stock up your pantry with 100% Japanese produce, available at a lower price than other Japanese speciality marts, and explore the ever changing range of curious knick knacks only the Japanese could conceive of. Check out the 20 best things you should get here.
Address: 181 Orchard Road, #B2 01-10/30/43 & #B1 15-29/K7/K8, Orchard Central, Singapore 238896
---
3. Mustafa Centre
---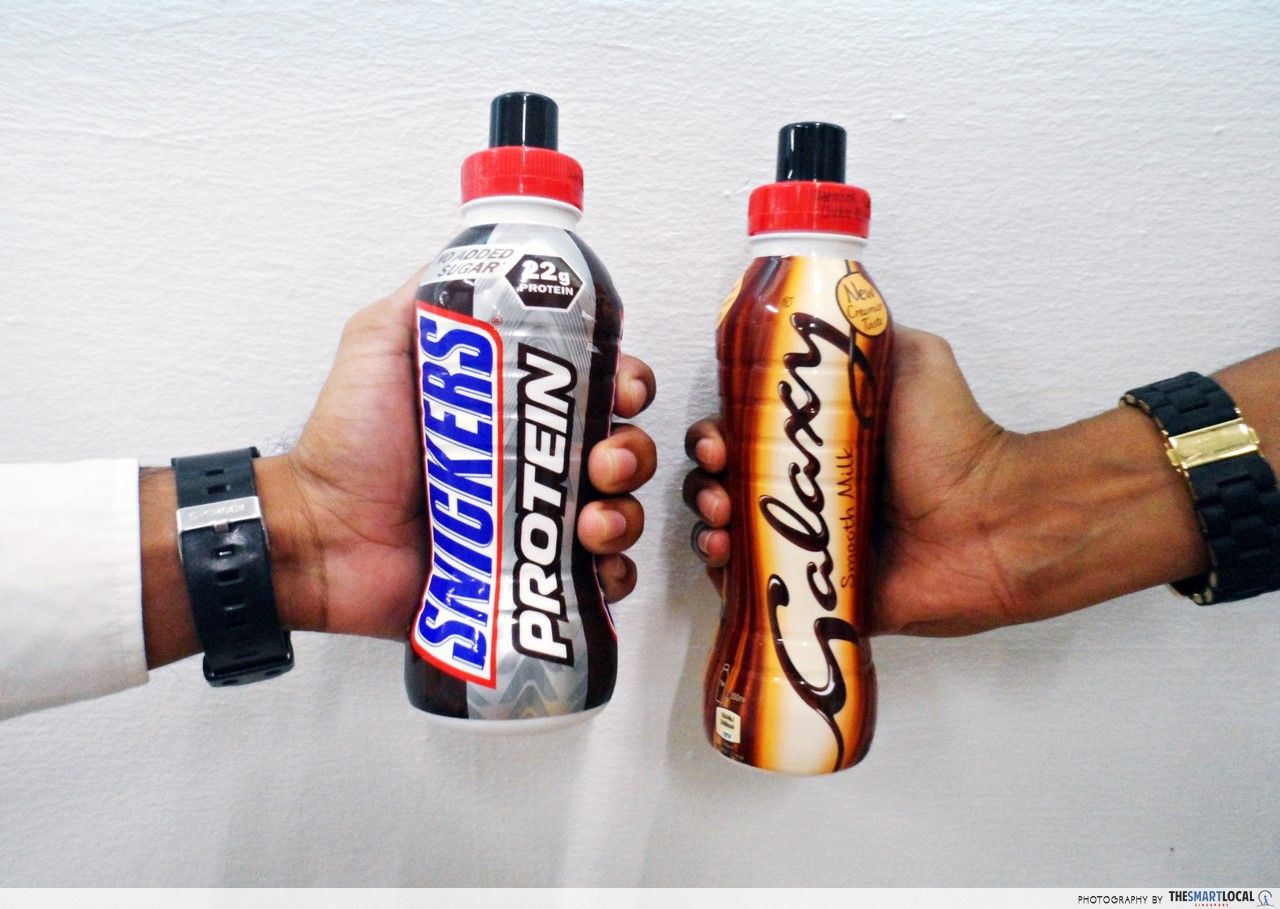 Spend a night getting lost in Mustafa Centre. With two buildings, six entrances and a combined 12 stories' worth of goods stacked precariously in every perceivable corner, it is both overwhelming and awe-inspiring to the uninitiated. A far cry from its humble beginnings as a family-run push-cart selling tea and bread in the 1950s, it is now a treasure trove of products and snacks you would never come across in your regular supermarket, including the Snickers Protein Shake pictured above.
Address: 145 Syed Alwi Road, Mustafa Centre, Singapore 207704
---
4. Cold Storage Jelita
---
Cold Storage Jelita has free parking and plenty of room for midnight jalan jalan. Centrally located in the Holland-Bukit Timah area, away from the hustle and bustle of Holland Village where there is another, smaller 24-hour Cold Storage, this branch is well-stocked with a wide and international selection of produce. Because it is less accessible without a car, the supermarket is a peaceful oasis late at night, perfect for the hungry night owl to shop at.
Address: 293 Holland Road, #01-01, Jelita Shopping Centre, Singapore 278628
---
5. NTUC FairPrice Xtra Ang Mo Kio Hub
---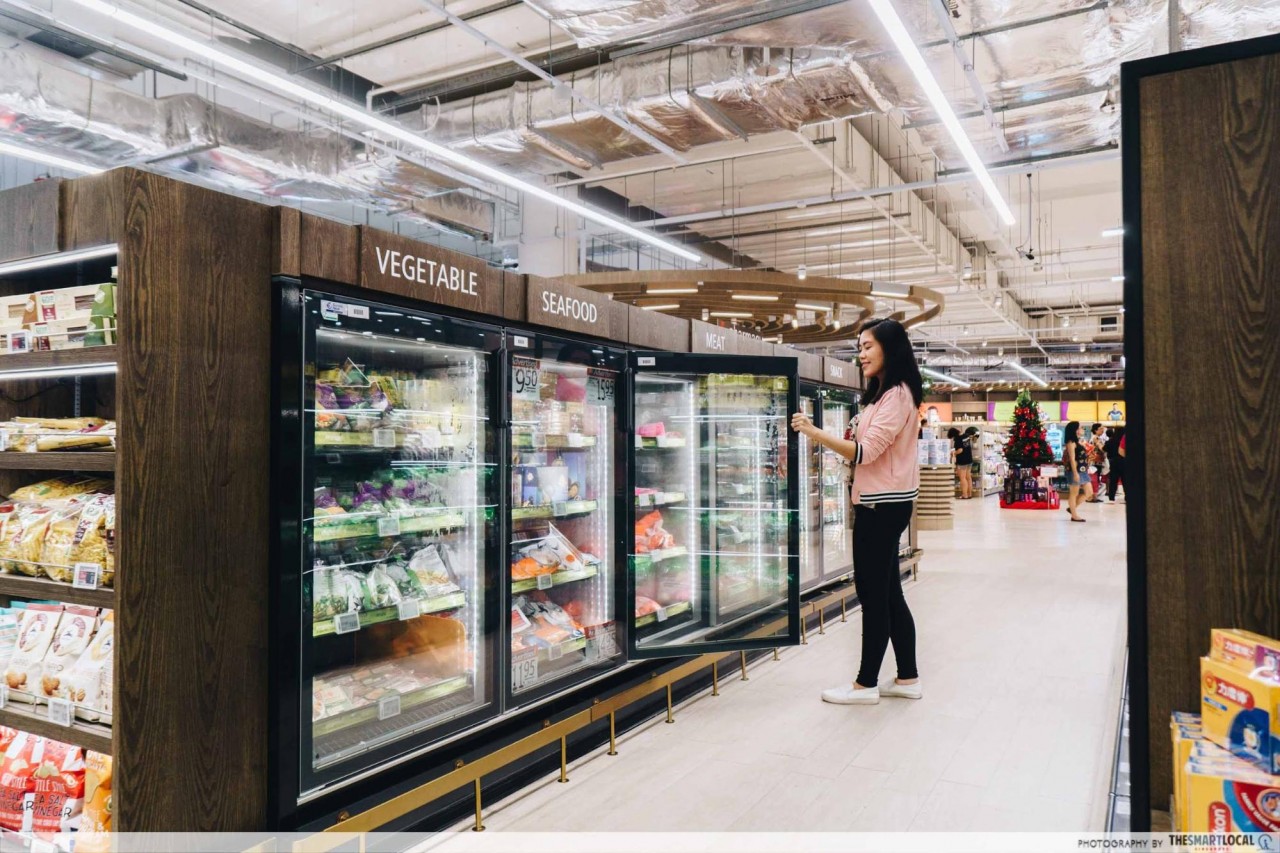 NTUC FairPrice at Ang Mo Kio Hub is the largest FairPrice in Singapore, which spans an area as big as six Olympic-sized swimming pools! It's as Xtra as it gets, reminding us of Carrefour, where you can buy groceries, electronics and clothes in a single hypermart.
Address: 53 Ang Mo Kio Avenue 3, #B2-40, Ang Mo Kio Hub, Singapore 569933
---
6. Sheng Siong
---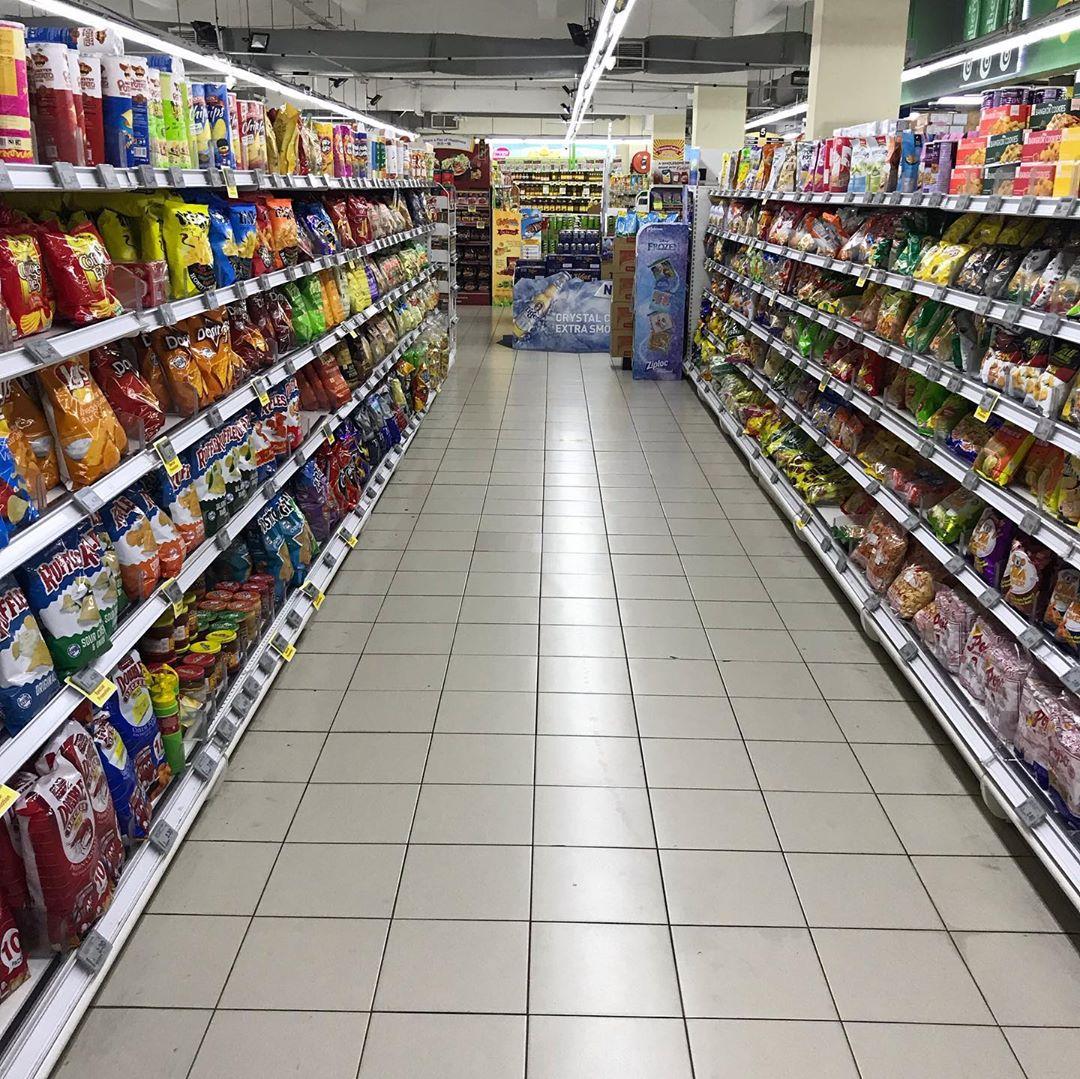 Image credit: @ujitaliyou
We have a plan for you too, Easties! With generally lower prices than the other supermarket chains, beat the crowds and shop after hours at this 24-Sheng Siong at Upper Changi Road. Prices at Sheng Siong are also generally lower than other supermarket chains. 
Address: 209 New Upper Changi Road, #01/#02-631, Singapore 460209
---
7. NTUC FairPrice Xpress
---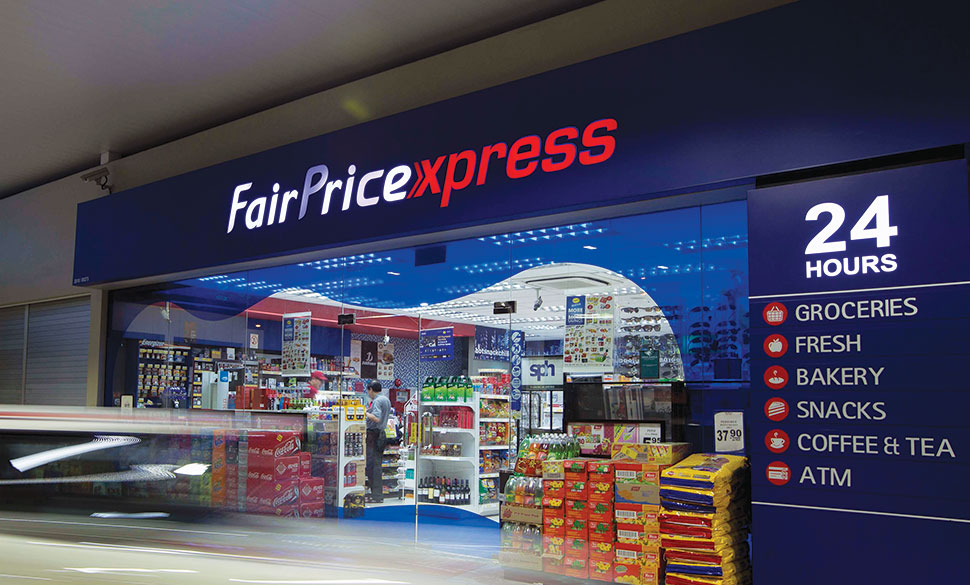 Image credit: NTUC Fairprice
Go for a late-night drive, top up your fuel tank and pick up groceries all at the same time at NTUC FairPrice Xpress. Each outlet is stocked with a small selection of the same fresh produce and groceries you get at their bigger outlets. It's almost like a drive-through for groceries at any hour of the night!
Address: Multiple ESSO locations
---
8. 7-Eleven
---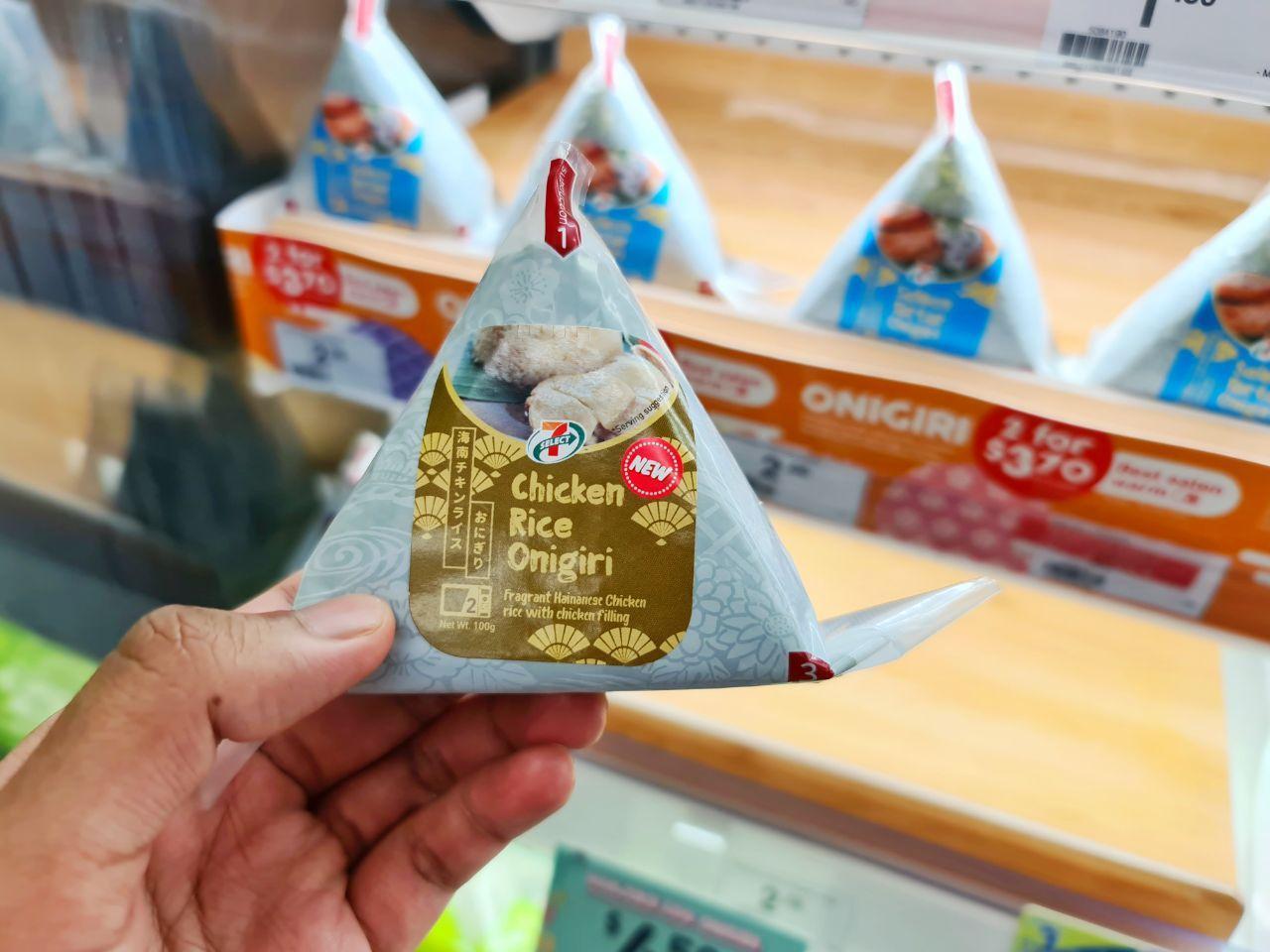 Image credit: Hazeeq Sukri
Looking for something to eat at 2am, but your kitchen is empty? Pop into a 7-Eleven near you. Singapore has 400 outlets and counting, so it's almost impossible that there isn't one nearby. Take your pick from their ever-expanding range of microwavable meals, instant foods and cup noodles—microwave and hot water provided. The newly launched Chicken Rice Onigiri ($2.50) is a local twist on the Japanese konbini favourite, but you can always stick to the classics with Hanjuku Egg Onigiri ($2.50) or Baked Mentaiko Pasta ($4.50). Their new 7Café concept, available at selected 7-Eleven marts, offers freshly-brewed coffee for your late nights too!
Address: Multiple locations
---
9. HAO Halal Hub
---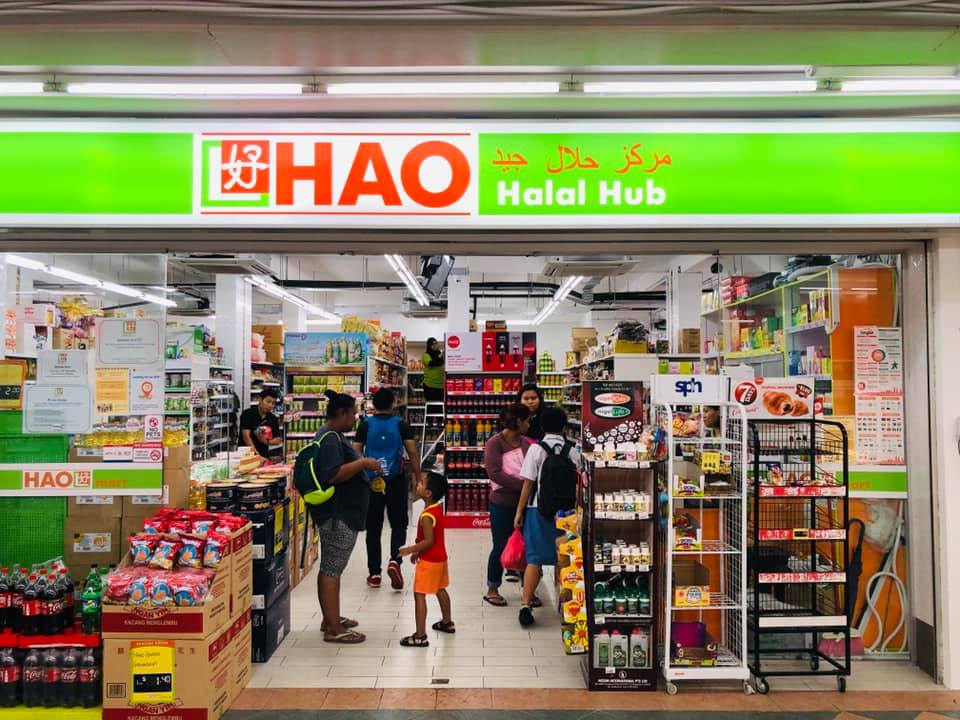 Image credit: HAO Halal Hub
A speciality Muslim supermarket, HAO Halal Hub is open 24 hours a day. This particular store is currently the biggest Muslim mart on the island. Every single product in the store is halal-certified. There are specially sourced products from all over the world, including Malaysia, Indonesia, and even Korea.
Address: Blk 537 Bedok North Street 3, #01-555, Singapore 460537
---
10. NTUC FairPrice Xtra Jurong Point
---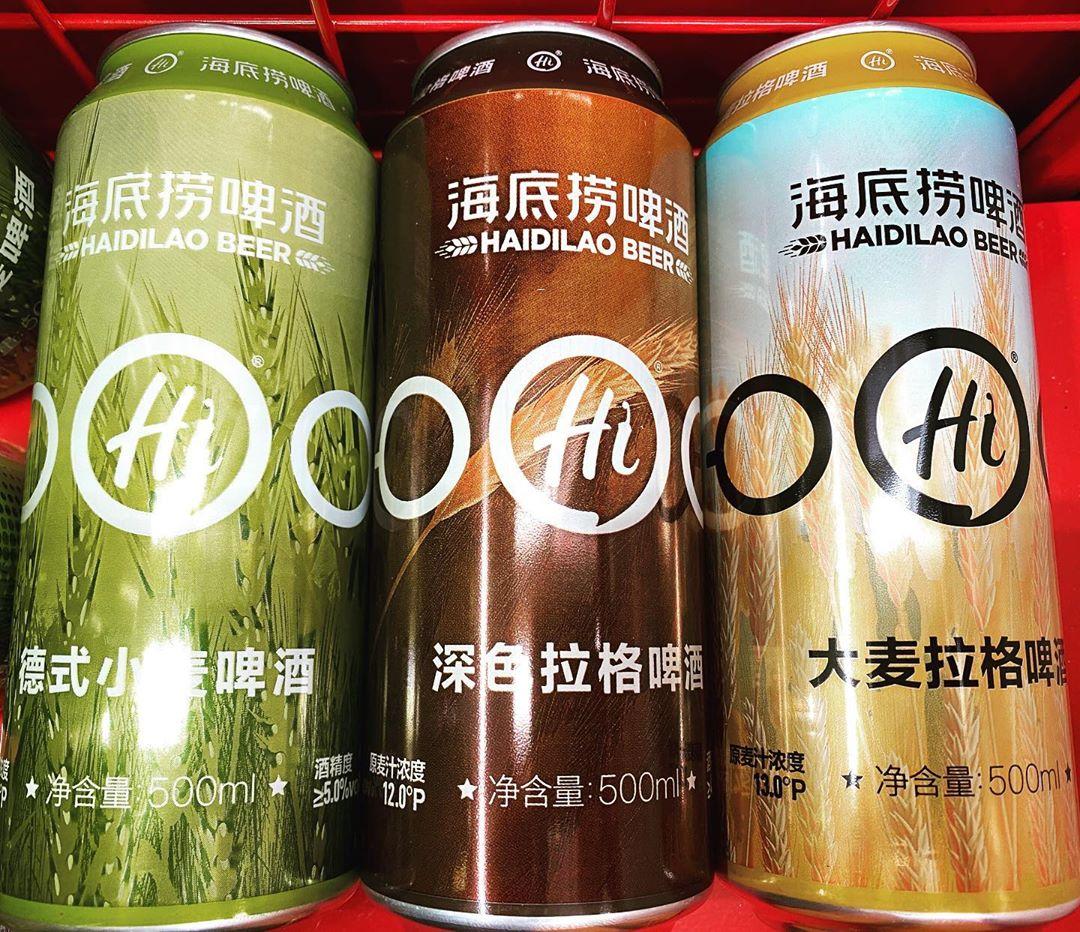 Image credit: @ohmydia
This Xtra big NTUC FairPrice at Jurong Point is filled with aisles and aisles of undiscovered goodies. Replicate the Hai Di Lao experience at home with these house brand brews! Since there's minimal crowd late at night, it's the best time for you to wander aimlessly and scrutinise every item. You never know what you'll find.
Address: 63 Jurong West Central 3, Jurong Point, #03-01, Singapore 648331
---
Get supplies at any time of the night at these 24-hour supermarkets
---
Clubbing and night-long KTV sessions are a thing of the past for now, but it's not all doom and gloom for all you night owls. Explore one of these 24-hour marts on your next late-night excursion and you may be surprised how much fun you can have.