---
Best Don Don Donki savoury snacks
---
Don don don, donki, don don, donki! If this tune lives rent-free in your head, it is a sign that you visit the popular Japanese discount store chain too often, as I do. Sometimes, I even take the MRT to the nearest Don Don Donki outlet to stare at all the brightly-coloured items they have on sale.
However, I admit I rarely buy anything from the snacks section since the endless options make it hard for me to decide. If you're like me, I polled my colleagues and other avid DDDK fans to compile a list of recommendations for the best savoury snacks at Don Don Donki.
---
1. Aerial Grilled Corn Snack
---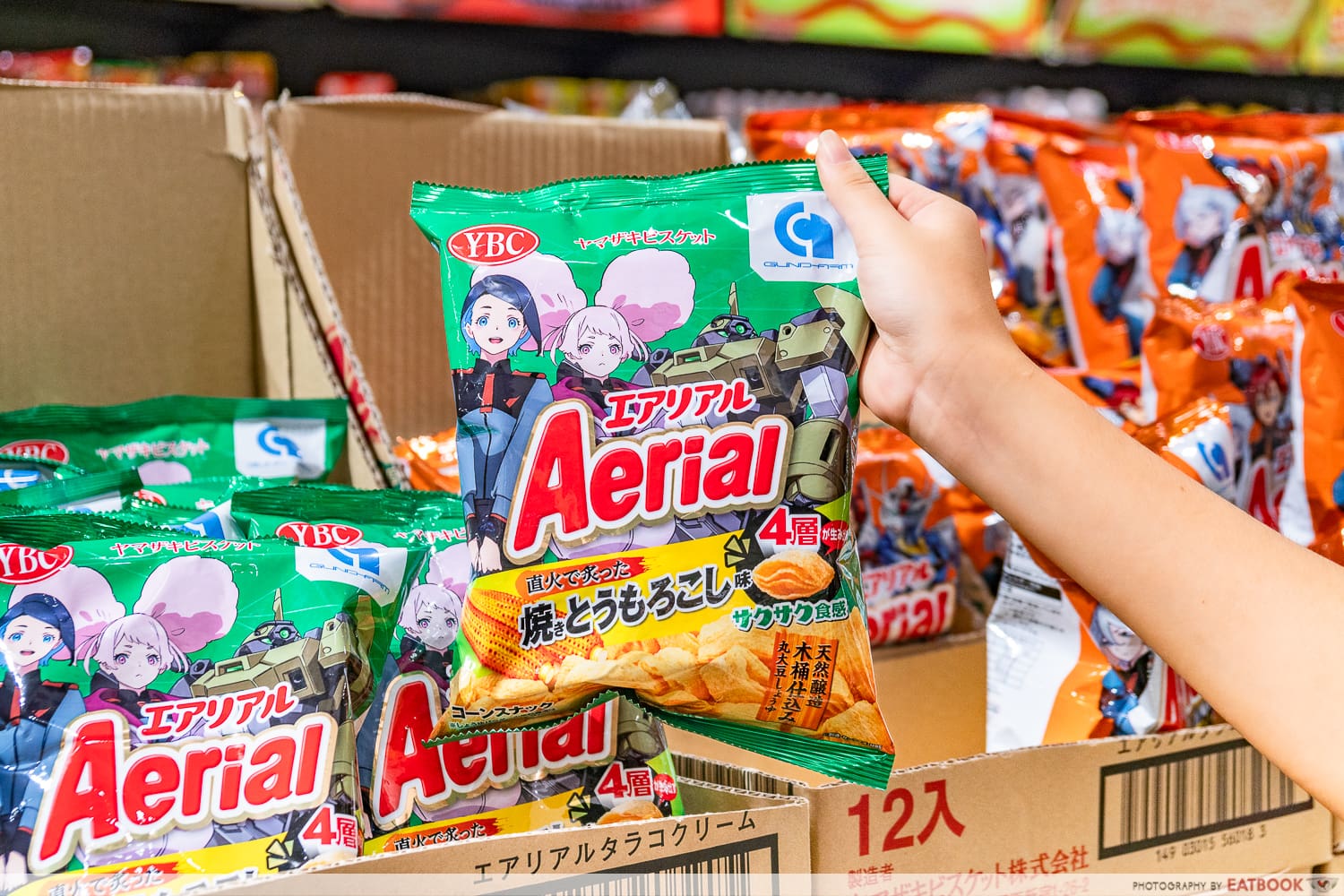 The Aerial Grilled Corn Snack ($2.90) is a highly addictive snack to binge on. This was our favourite as it boasted sweet-savoury notes of corn and soya sauce. My colleague remarked that this was the best flavour among those that we tried. What's unique about the snack is the multiple layers in each puff, providing a super crisp, yet light texture. Other variations include Cod Roe Cream and Cheddar Cheese.
---
2. Nissin Cup Noodles Tom Yum Chips
---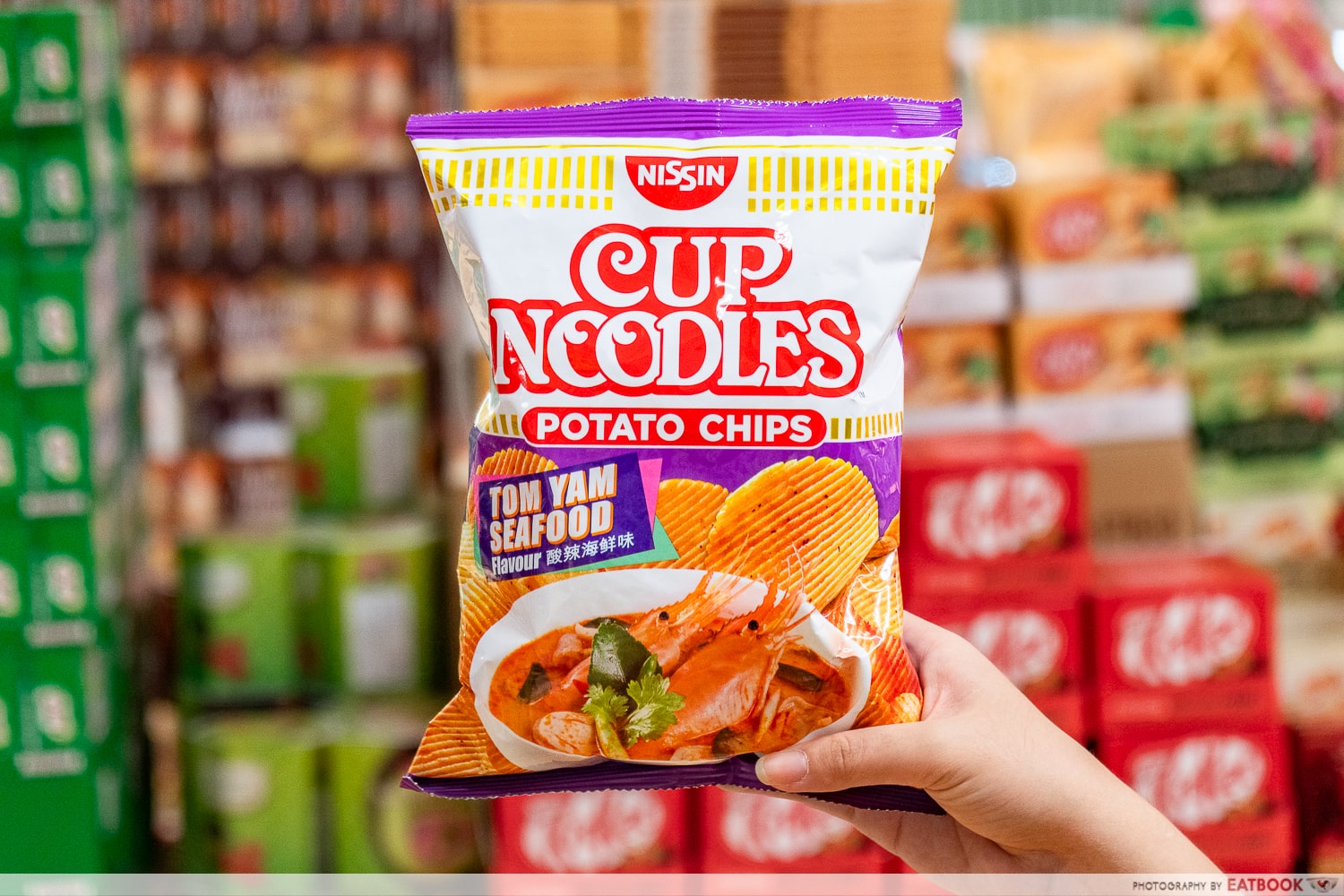 If you can't get enough of the popular Nissin instant noodles from Japan, you'll want to try the series of Nissin Cup Noodles Chips that feature the various cup noodle flavours in potato chip form. We went for the Tom Yum Seafood Potato ($1.90) that's spicy and tangy━just like the cup noodles. We didn't try them, but other popular options include Black Pepper Crab and Laksa.
---
3. Seto Queen Baked Fish Sheet
---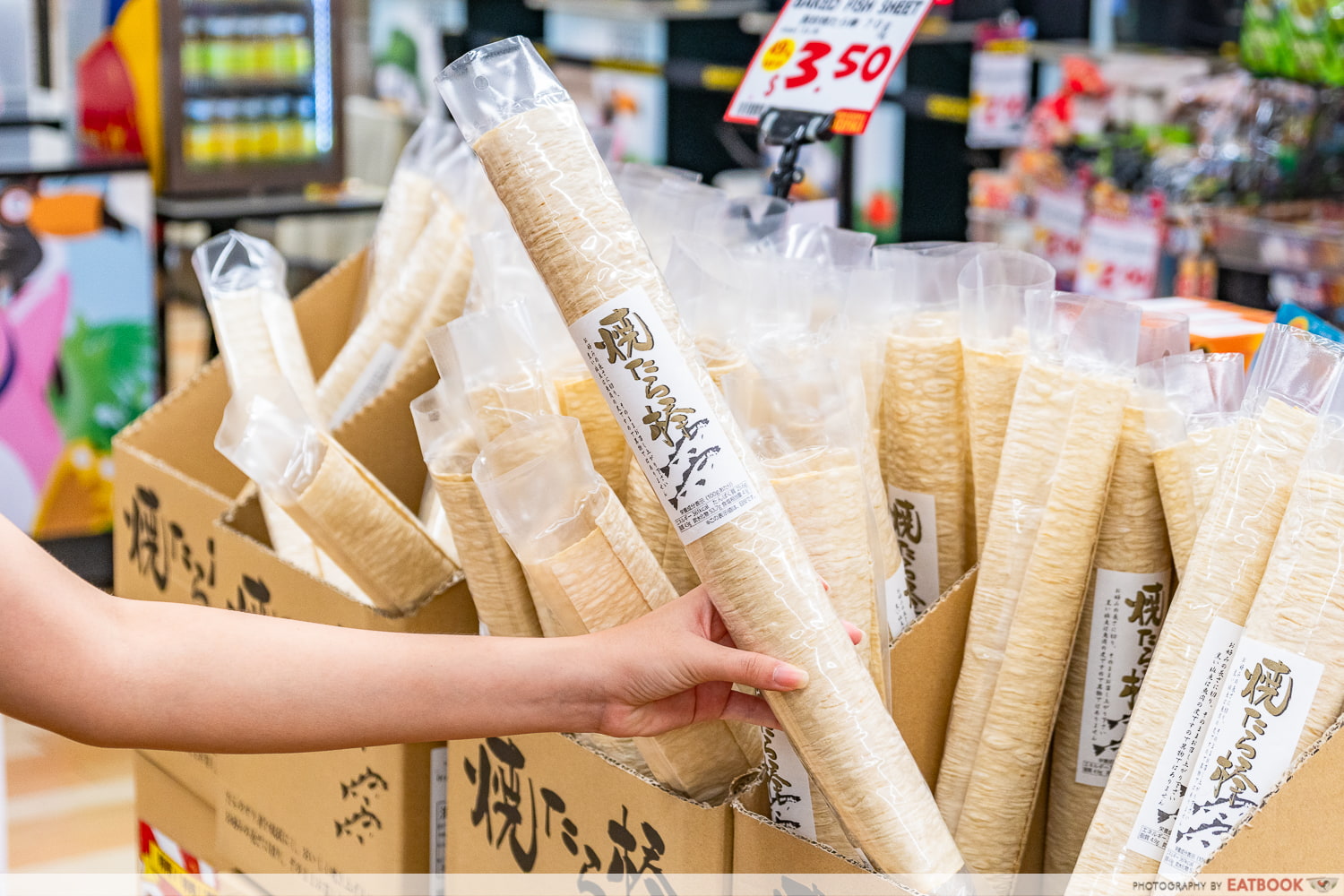 Fish-flavoured snacks are pretty popular in Japan, so don't be surprised by the Seto Queen Baked Fish Sheet ($6.90). This unassuming snack looks more like a giant sheet of rolled beancurd, but make your way through it by breaking off smaller pieces, or bite straight into the roll for maximum enjoyment of its strong, seafood-y flavour.
---
4. Ohgiya Truffle Cheese
---
Get the Ohgiya Truffle Cheese ($6.90) if you like otsumami AKA Japanese snacks that pair well with alcohol. Each cheese stick is dashed with truffle powder, and sandwiched between strips of cod fish paste. The snack boasts a strong truffle aroma and rich cheesy flavours, along with the mild brininess of cod fish.
---
5. Funwari Meijin Hokkaido Cheese Mochi
---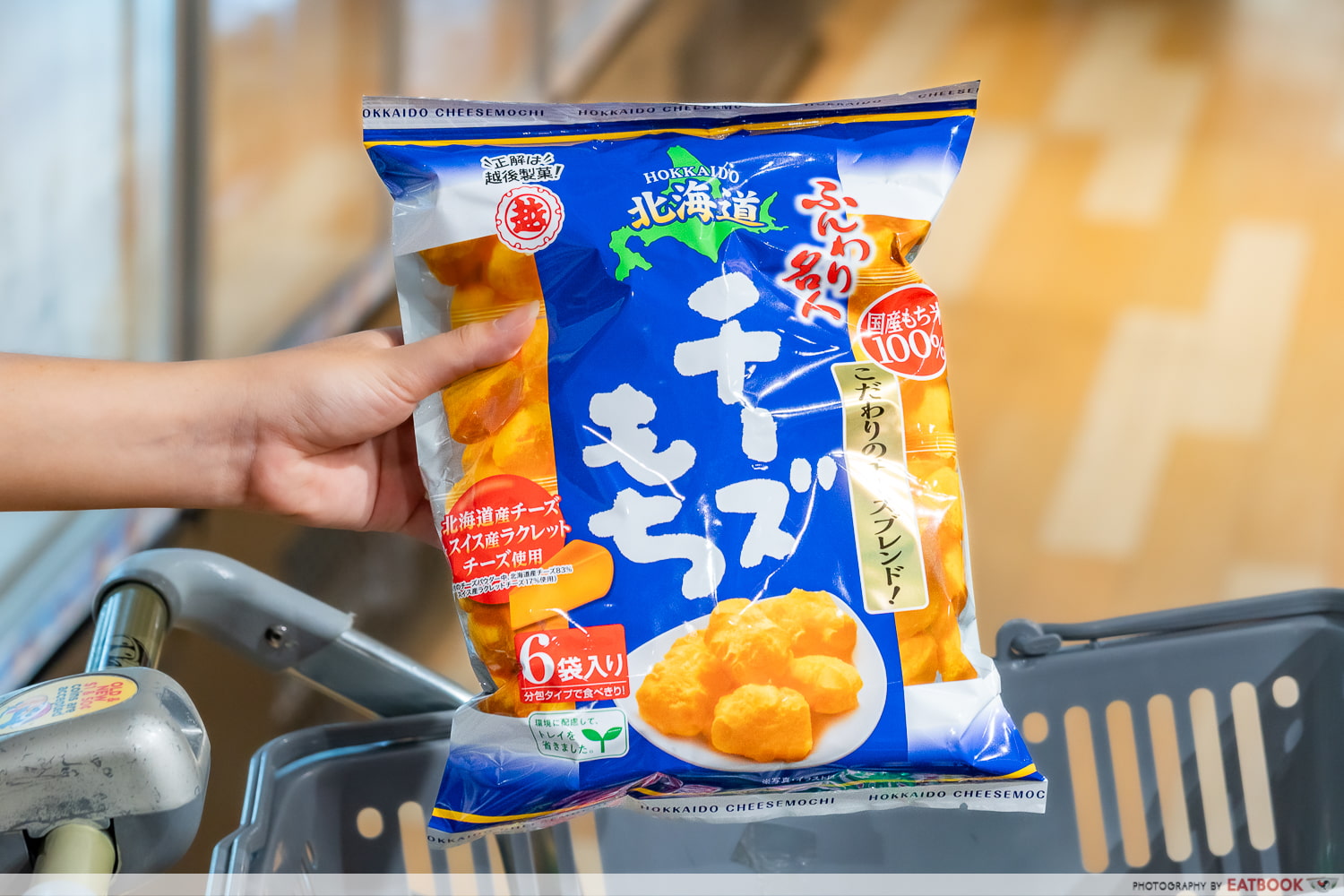 Another cheese snack to check out is Funwari Meijin Hokkaido Cheese Mochi ($6.90). This snack sees cheddar cheese kneaded into mochi, and coated with a blend of cheeses including Swiss raclette cheese, known for its floral and buttery notes. We loved these rich-tasting puffs for their melt-in-your-mouth finish.
---
6. Bourbon Cheese Okaki
---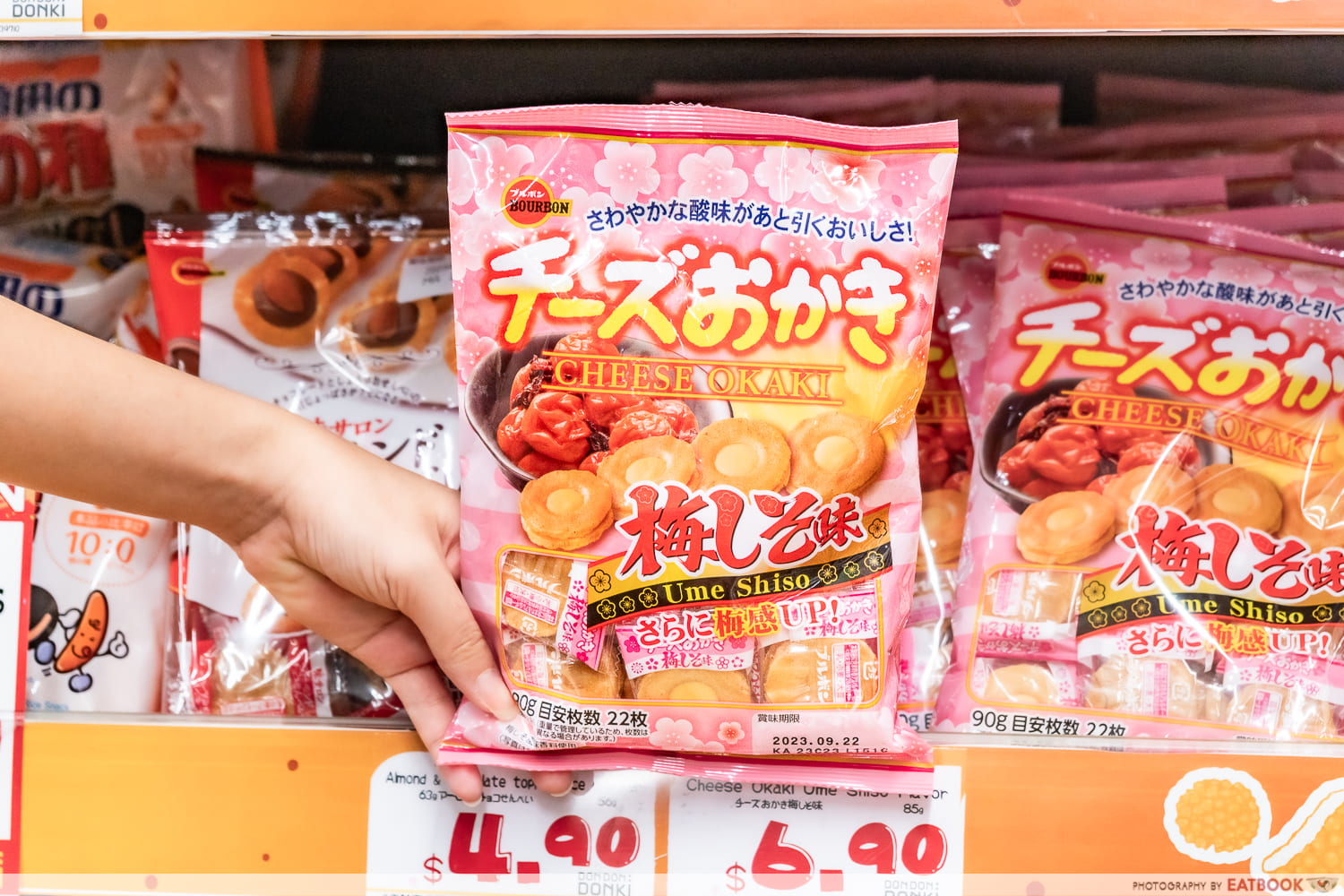 Bourbon Cheese Okaki ($6.90) are traditional rice crackers that have been seasoned with perilla leaf, ume, and soya sauce, then baked. These crackers are super flavourful and go well with their rich cheese centre, providing a pleasant contrast of textures.
---
7. House Tongari Corn Snack Salt Flavour
---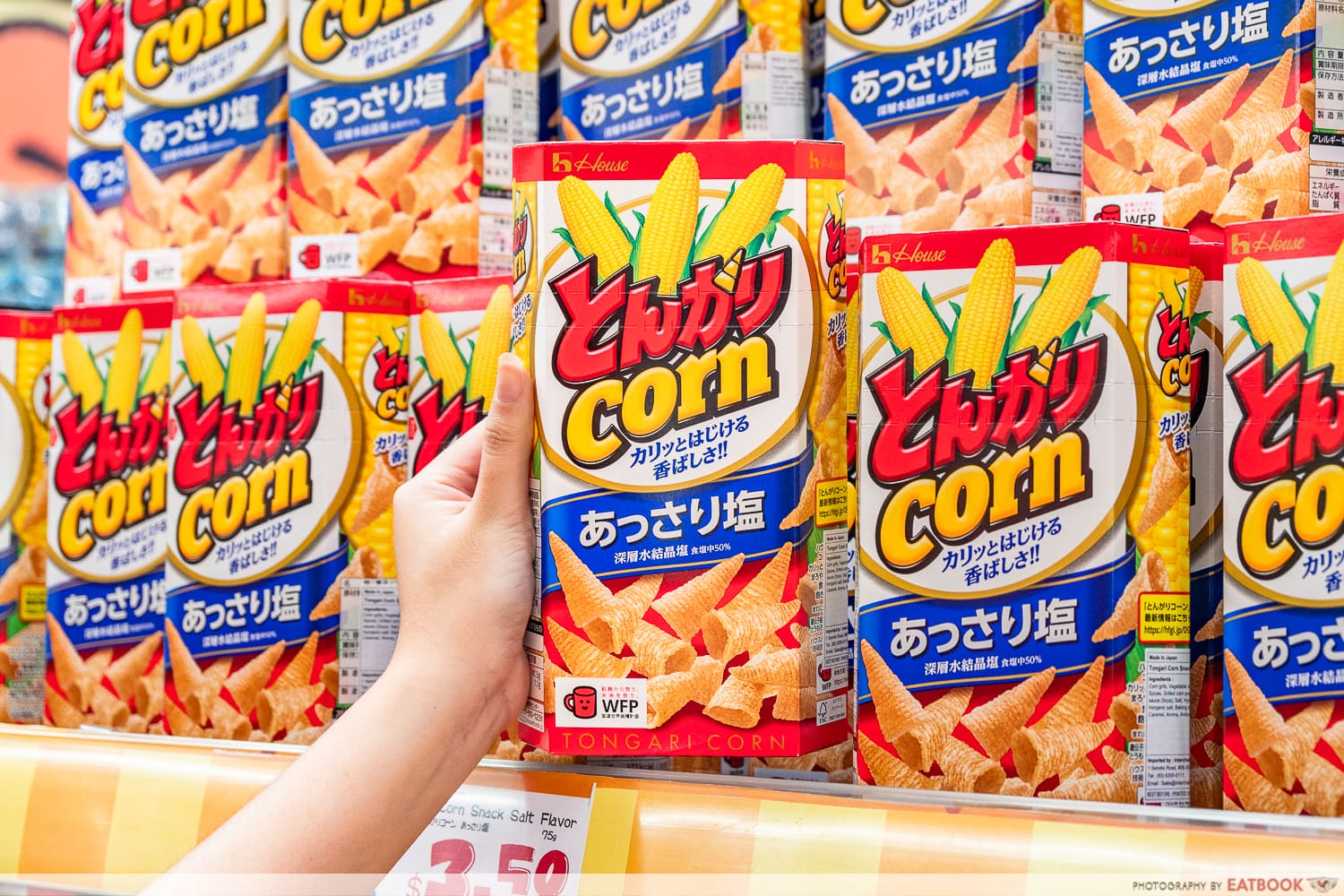 If you like accessorising your fingers with snacks, definitely get the House Tongari Corn Snack Salt Flavour ($3.50). Not only are these super crunchy, but they really taste like corn too! They're also dusted with salt, accentuating the buttery flavour of corn. We didn't try it, but they also have the snack in Baked Corn flavour, AKA without the salt.
---
8. Umaibo Corn Potage
---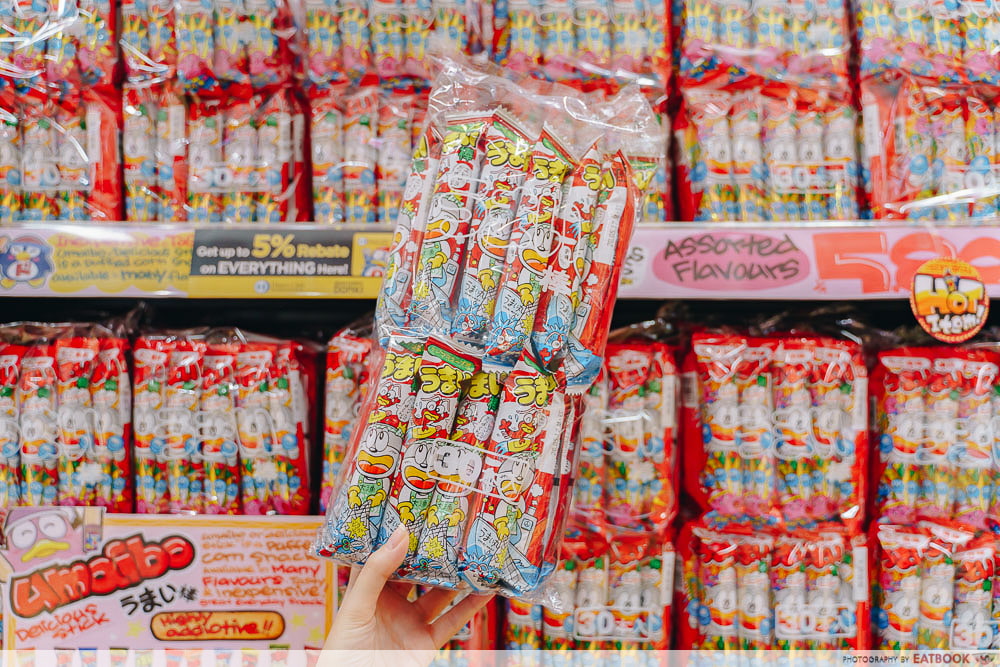 Umaibo Corn Potage ($6.50) tastes exactly like Japanese corn soup, and it's so tasty, you won't be able to stop at one stick. They also come individually packed, which makes them great party favours too. There's something different for everyone with their variety of flavours, including Shrimp and Mayo, and Teriyaki Burger.
12 Popular Don Don Donki Desserts To Try, Including Hokkaido Souffle Swiss Rolls And Grape Ice Balls
---
9. Bourbon Jaga Chocolate Chips
---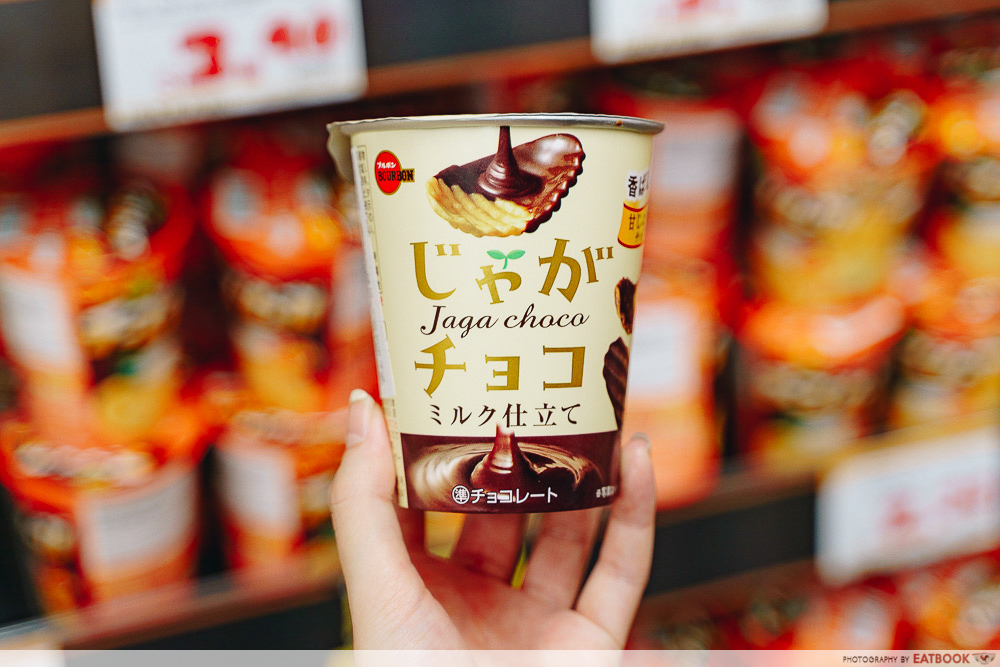 Get the Bourbon Jaga Chocolate Chips ($3.90) if you love to have both sweet and savoury at the same time. These salted, ridged potato chips are coated with decadent milk chocolate. P.S.: they're a much more affordable alternative to Royce's Chocolate Chips!
6 Must-Buy Royce' Chocolate Treats Including White Chocolate Potato Chips And More
---
10. Calbee JagaRico Hokkaido Butter Potato Sticks
---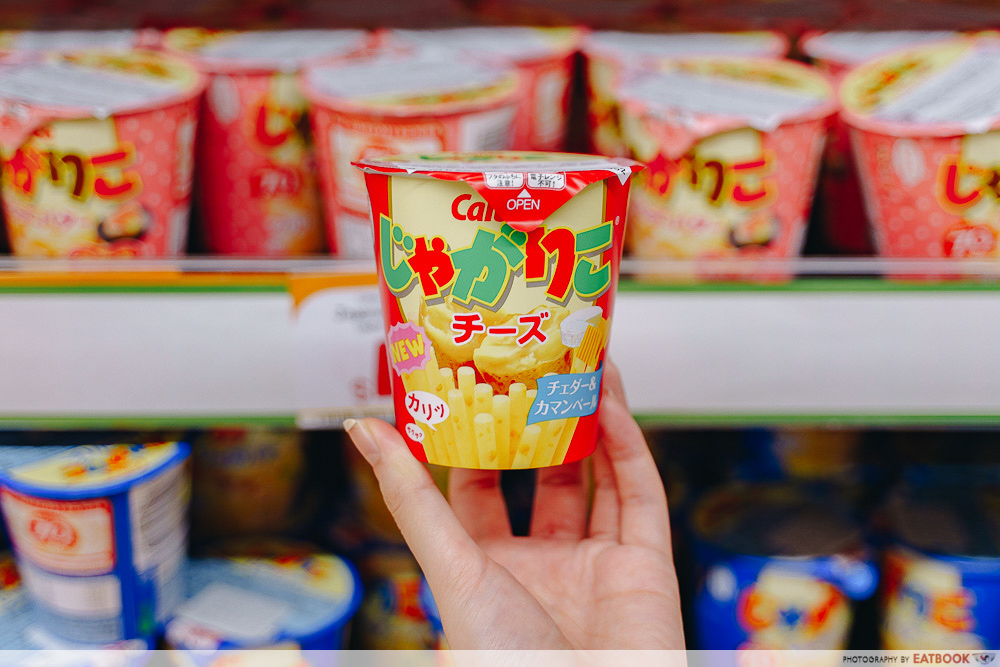 Calbee JagaRico Hokkaido Butter Potato Sticks ($1.95) are, I'd say, the happy middle ground between French fries and potato chips: you get the solid bite of a potato stick, with the satisfying crunch of a crisp. These are super crunchy and addictive—you won't be able to stop at just one stick! If the Hokkaido Butter is too milky for you, consider Original or Umami Seaweed instead.
---
11. Amanoya Kabukiage
---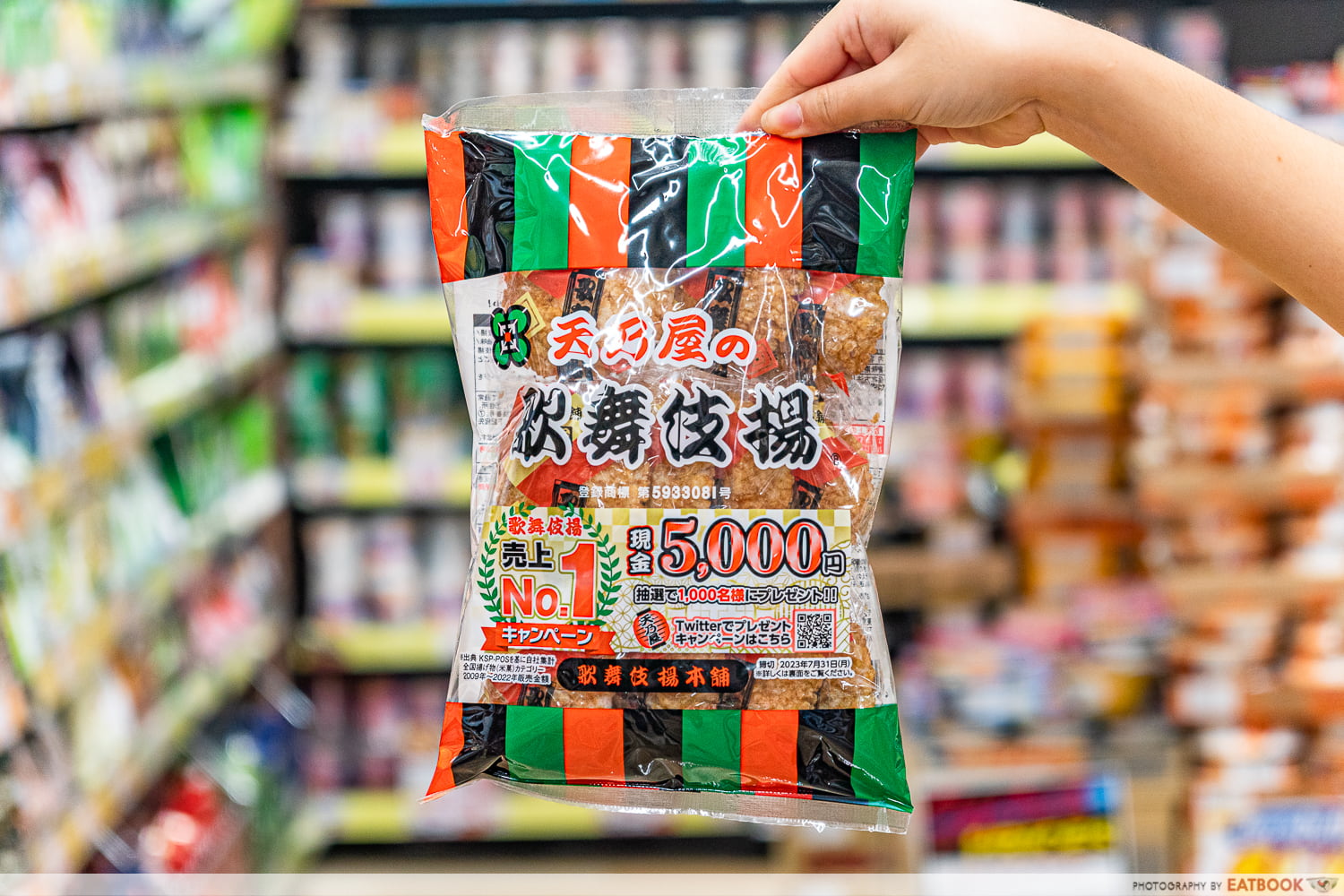 Amanoya Kabukiage ($4.90) is one of the most highly recommended senbei AKA Japanese rice crackers in DDDK. We liked that these were super crunchy and thick, which provided for a substantial bite. They've also been glazed with soya sauce, so there's an addictive umami flavour. They are also individually wrapped so you can carry them everywhere with you for convenient snacking on the go!
---
12. Befco Seto Shio Senbei
---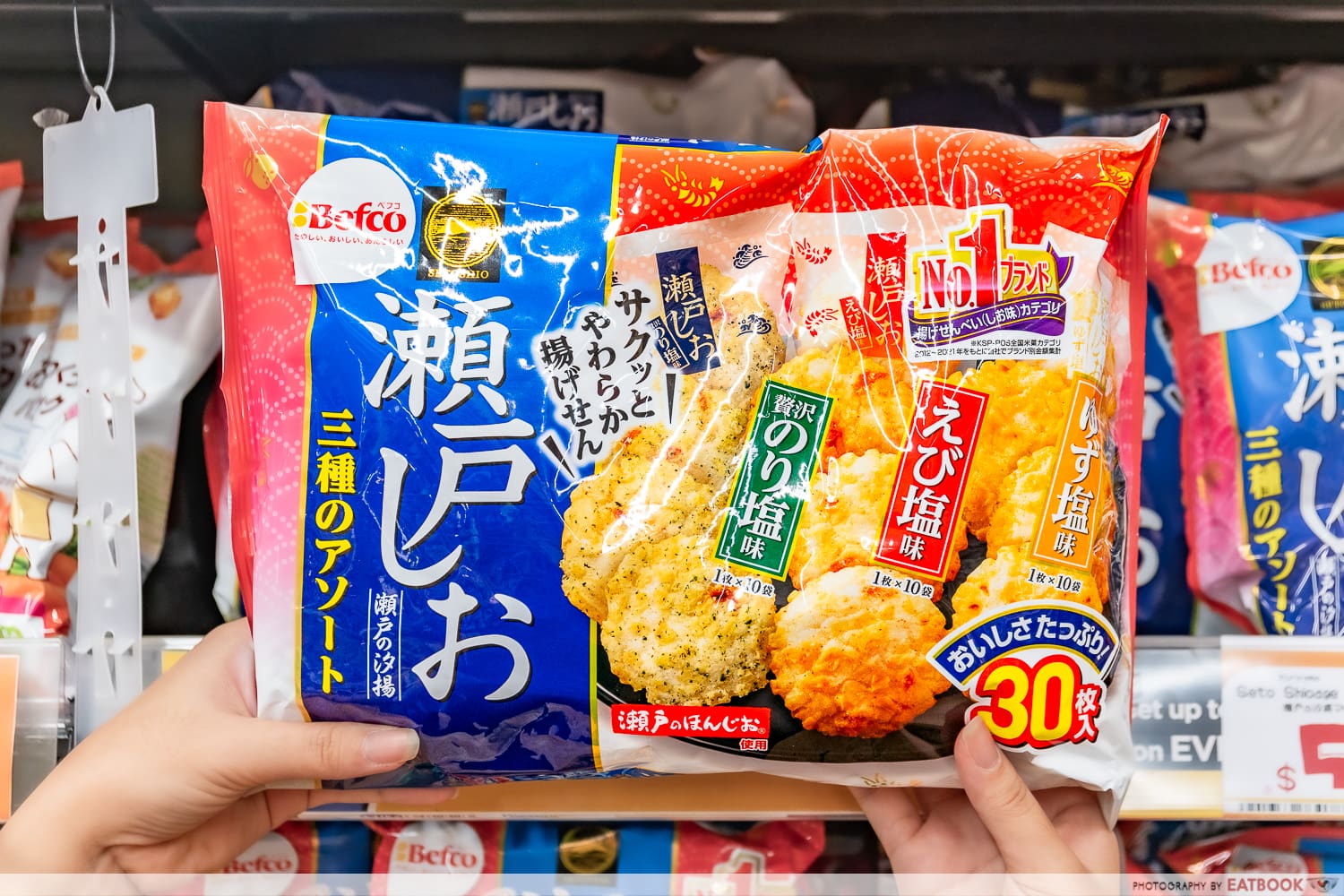 Befco Seto Shio Age ($5.90) is a bag of senbei snacks in three different flavours: Yuzu Shio, Ebi Shio, and Nori Shio, where 'shio' is Japanese for 'salt'. These were super crisp and airy. We liked the seaweed flavour the best for its moreish, briny flavour, while the yuzu was an interesting snack with a mild citrusy zing.
---
13. Morinaga Baked Creamy Cheese Chocolate
---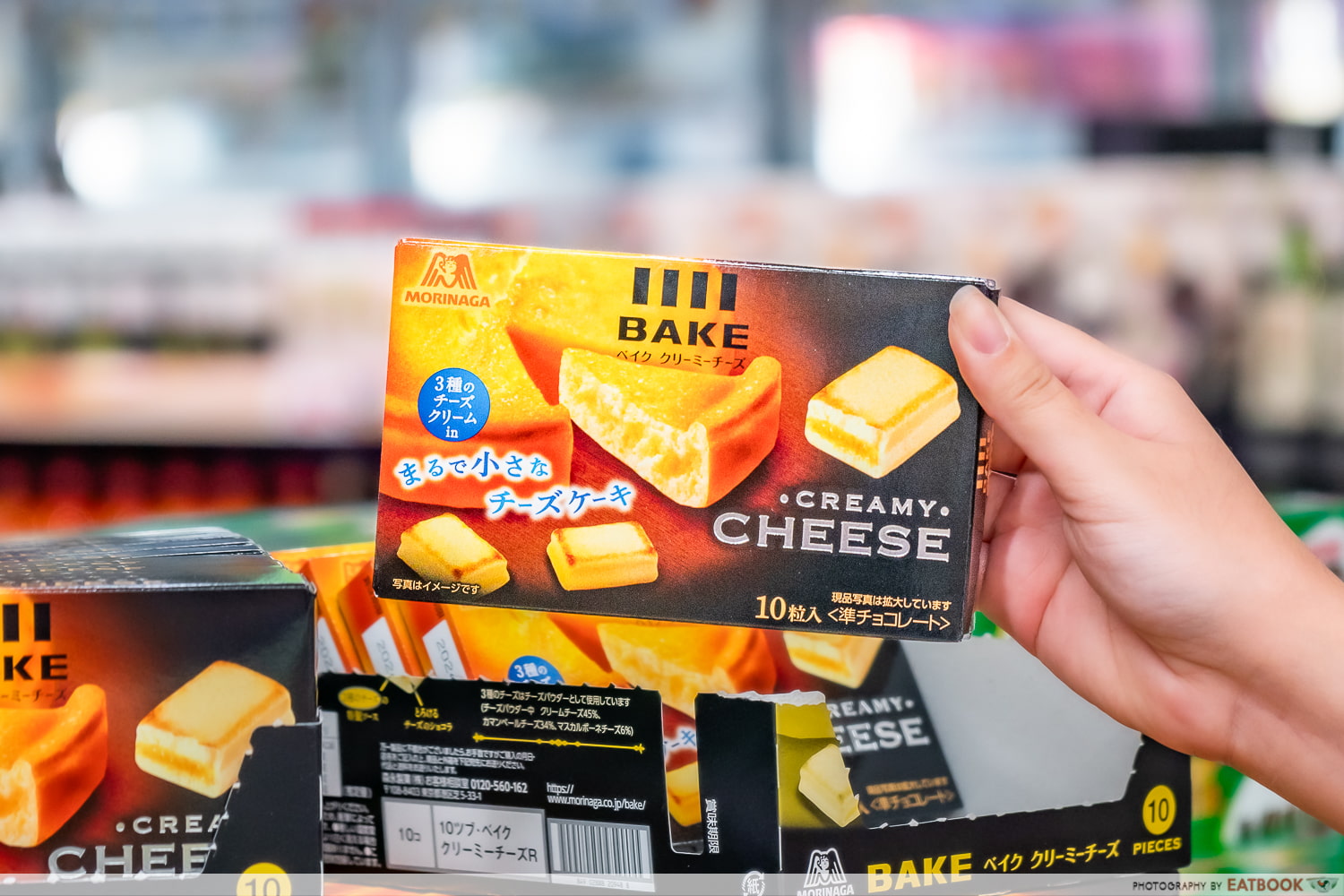 Morinaga Baked Creamy Cheese Chocolate ($3.50) is for days when you're feeling bougie. These may only come in 10 petite squares, but each pop boasts a chocolate base, filled with a super rich and creamy sauce made from cream cheese, Camembert cheese, and mascarpone. The snack is then baked to tie all the flavours together, so it's as if you're having cheesecake in a bite!
---
14. Seafood Peanuts
---
For another tasty snack to pair with alcohol, get the Seafood Peanuts ($2.50), which feature peanuts encased in a crispy and airy shell. These come in four different savoury flavours: squid, bonito, shrimp, and crab. This was our second favourite snack for its handy-sized rounds that we couldn't stop popping!
---
15. Nori Ten Seaweed Tempura Snack
---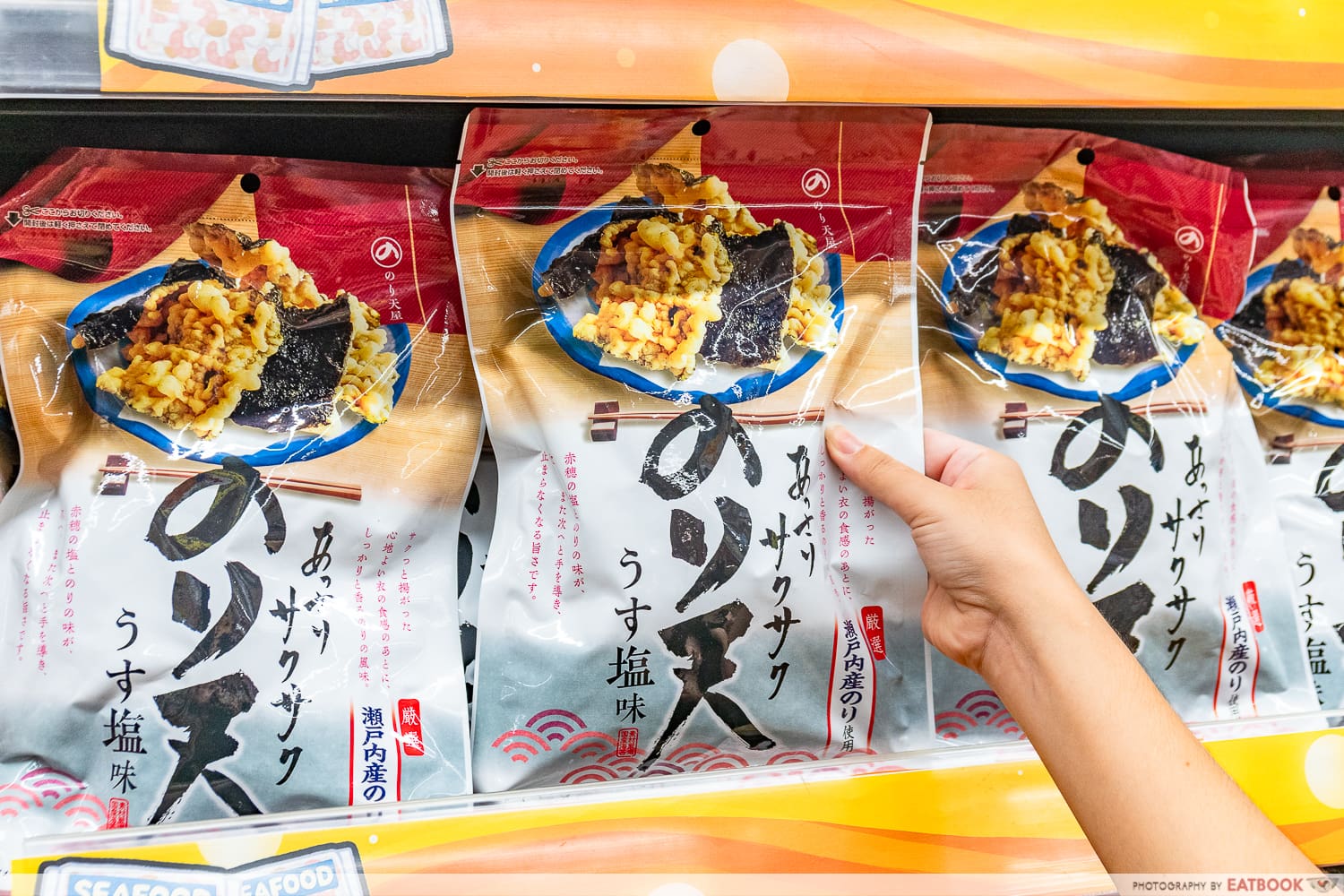 The Nori Ten Seaweed Tempura Snack ($4.90) feature fragrant and savoury seaweed that's coated with batter and fried to form light and airy crisps. These are also scattered with salt imported from Akō, Japan. If you like, you can also try other tempura snacks found on DDDK's shelves, including ones that are spiked with kimchi and wasabi respectively.
Our colleagues went to Don Don Donki with a $100 budget to try some of the Japanese mart's best snacks; watch the video below to find out what they thought!
---
Don Don Donki snacks guide
---
It's time to stock up on these Donki snacks and share them with your fam and friends! For more DDDK recommendations, read our guide to the best Don Don Donki desserts. Alternatively, if you just love shopping at supermarkets, check out our Thai Supermarket guide, for coffee beer and more.
14 Best Things To Buy At The New Thai Supermarket, Including Coffee Beer And More
Photos taken by Aldrich Tan.
This was an independent visit by Eatbook.sg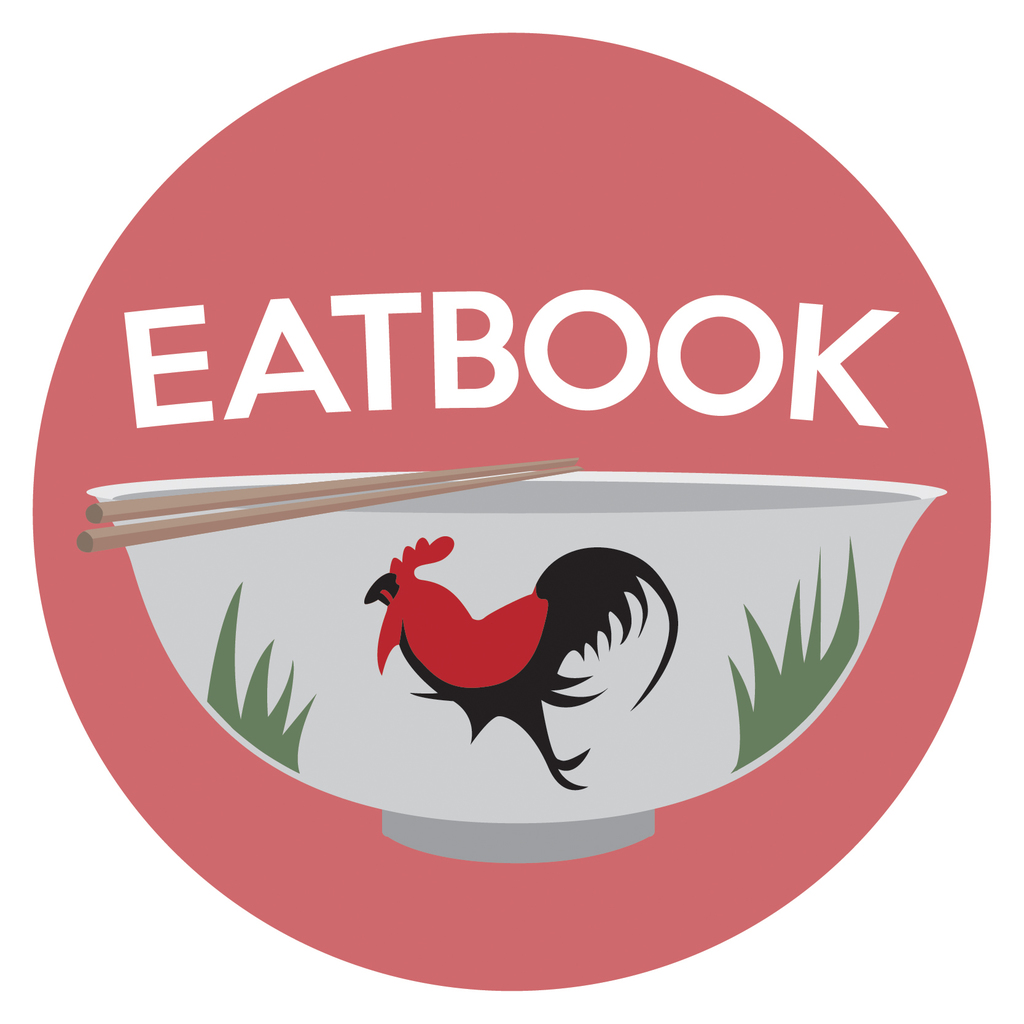 Drop us your email so you won't miss the latest news.