---
Cheap sushi in Singapore
---
A wise man once told me that you can't buy happiness, but you can buy sushi. Whether you're after warship sushi (gunkan) stuffed with mayo-loaded ingredients, or topped with slices of sashimi, here are seven places in Singapore where you can feast on cheap sushi, with plates starting from $1.50.
---
1. Sushi Go
---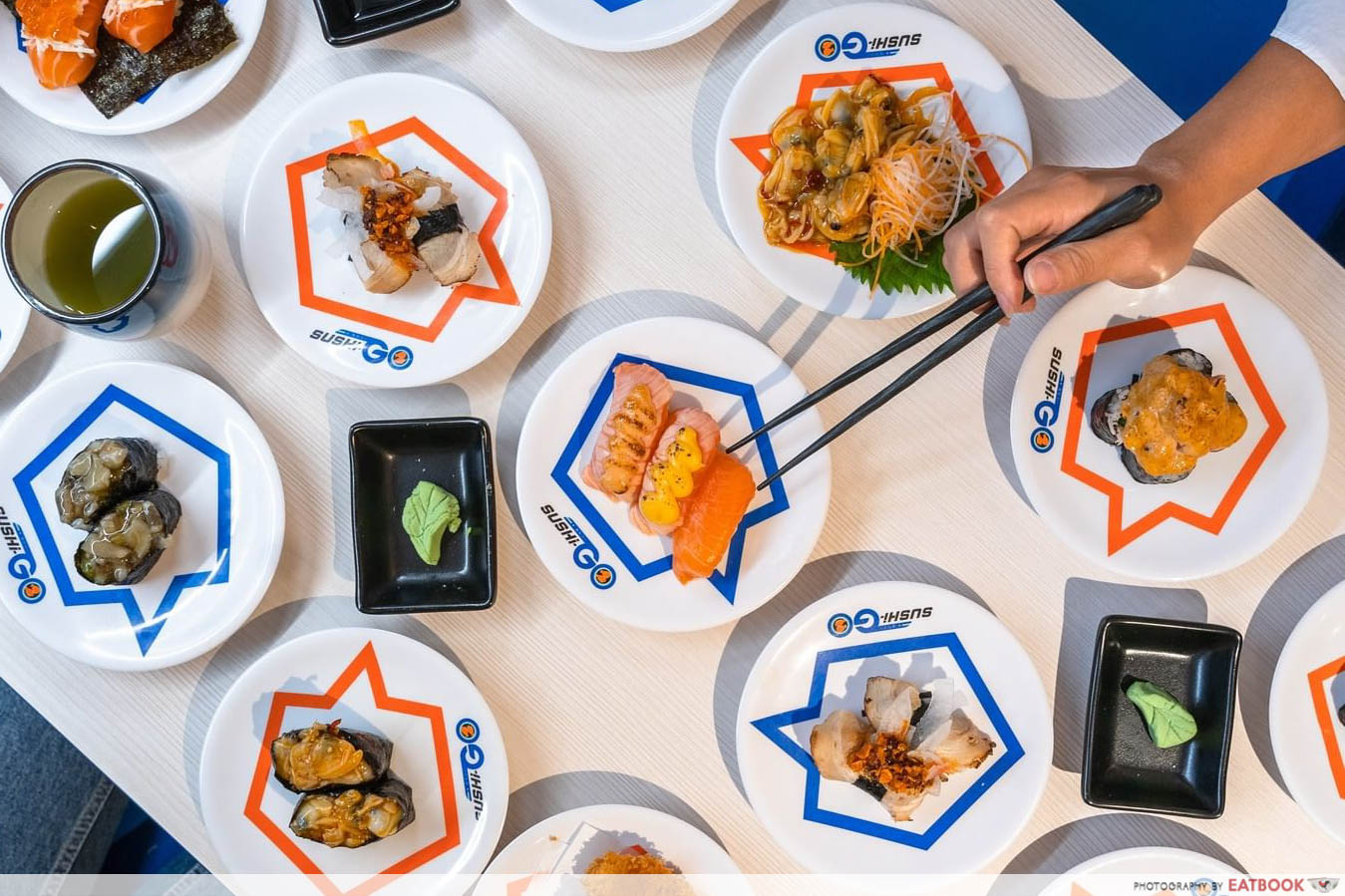 Get your sushi delivered to you on a mini Shinkansen bullet train at Sushi Go. There are more than 100 items on the menu here, with a seasonally updated selection of specials. Prices start from just $1.80 a plate. Go for the Ikura Gunkan ($3.80), which are parcels of vinegared sushi rice wrapped in seaweed, and topped with briny salmon roe.
Address: 1 Jurong West Central 2, #B1-47/48, Joy Dining Hall, Jurong Point, Singapore 648886
Opening hours: Daily 11am to 10pm
Tel: 6255 0224
Website
---
2. Genki Sushi
---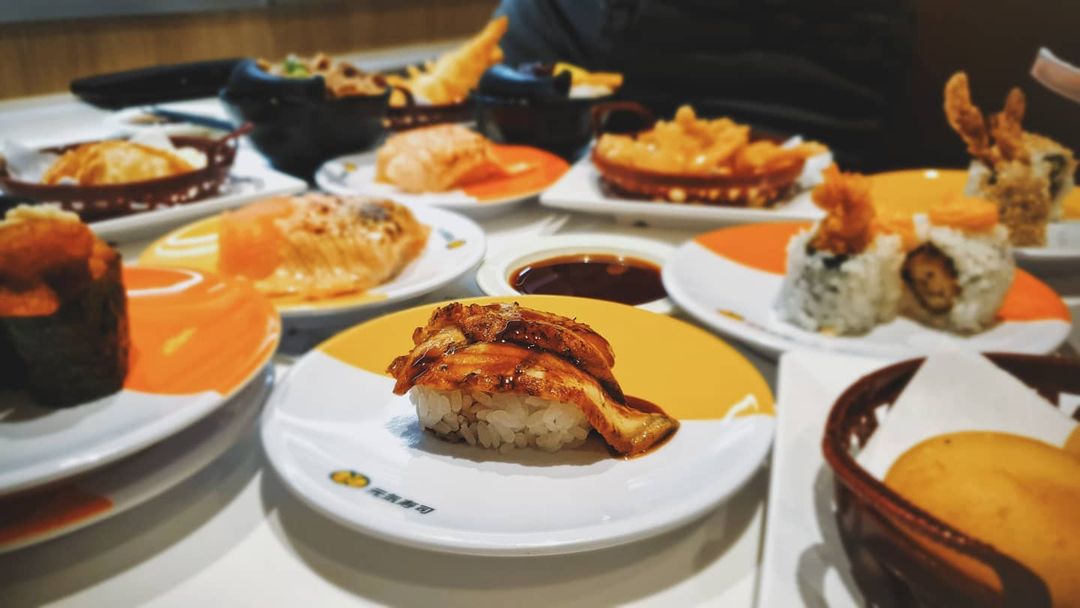 Image credit: @goodfoodgowhere
Genki Sushi remains popular, even today, with crowds of all ages for their cheap and good sushi. It's also Japanese YouTuber Ghib Ojisan-approved!
While not new, the novelty of getting your sushi delivered to your table on a conveyor belt never wears off. Here, the prices for each plate of sushi cost between $1.80 and $5.80, giving you free rein to order lots, without feeling the pinch.
---
3. Sushi Express
---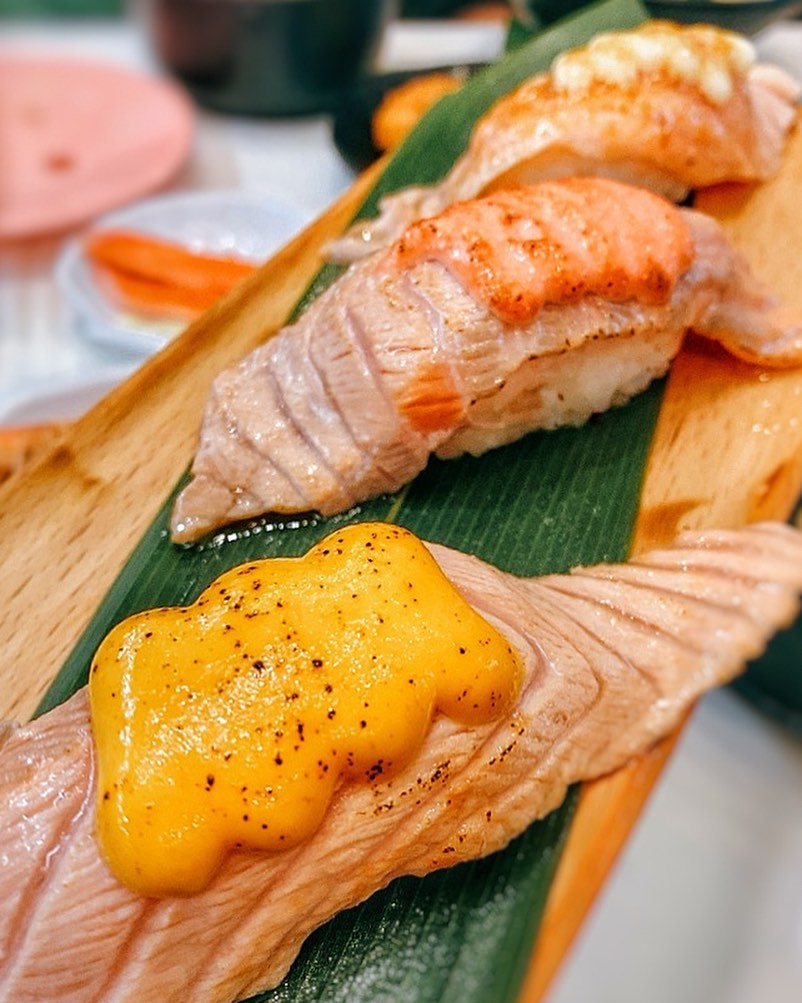 Image credit: @gnits
Sushi Express is Taiwan's biggest conveyor belt sushi brand, with more than 400 outlets globally. Every plate of sushi here is only $1.50. If you're after a quick lunch takeaway, the bento boxes cost as little as $4.50 for 10 pieces of sushi! In spite of the low prices, the sushi is made with ingredients shipped in fresh, so you're not paying less for subpar sashimi.
---
4. Sushiro
---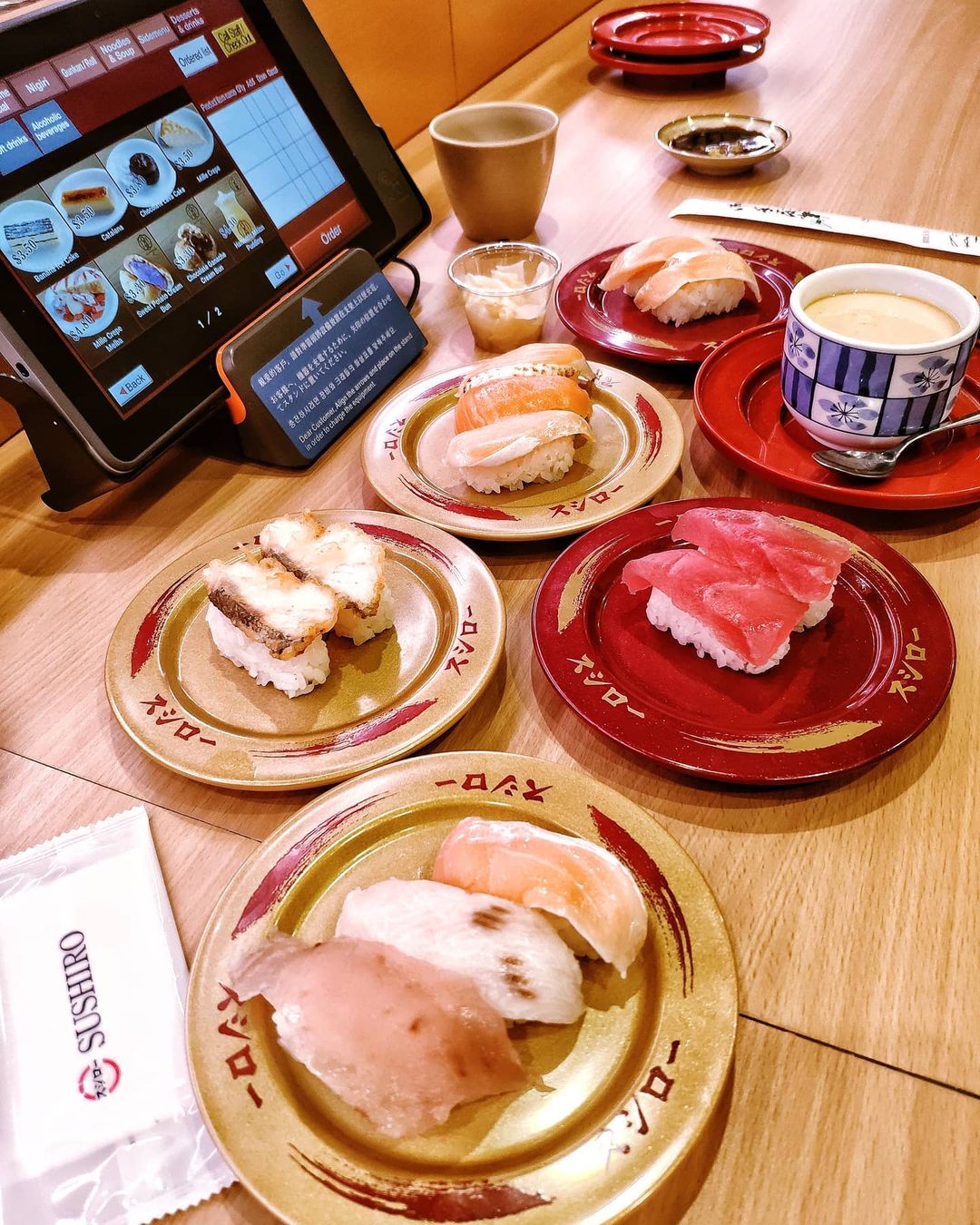 Image credit: @mawfoodji
Sushiro is the largest conveyor belt sushi chain in Japan, with more than 500 outlets to its name. The quality of the sushi here is unquestionable, especially with an in-house system that automatically takes the sushi off the belt before it loses its freshness. Their ingredients are also imported directly from Japan, yet sushi prices here range from $2.20 to $4.80! The seasonal Stacked Snow Crab features multiple legs of snow crab stacked on a single piece of sushi, for just $4.80.
---
5. Nihon Mura Express
---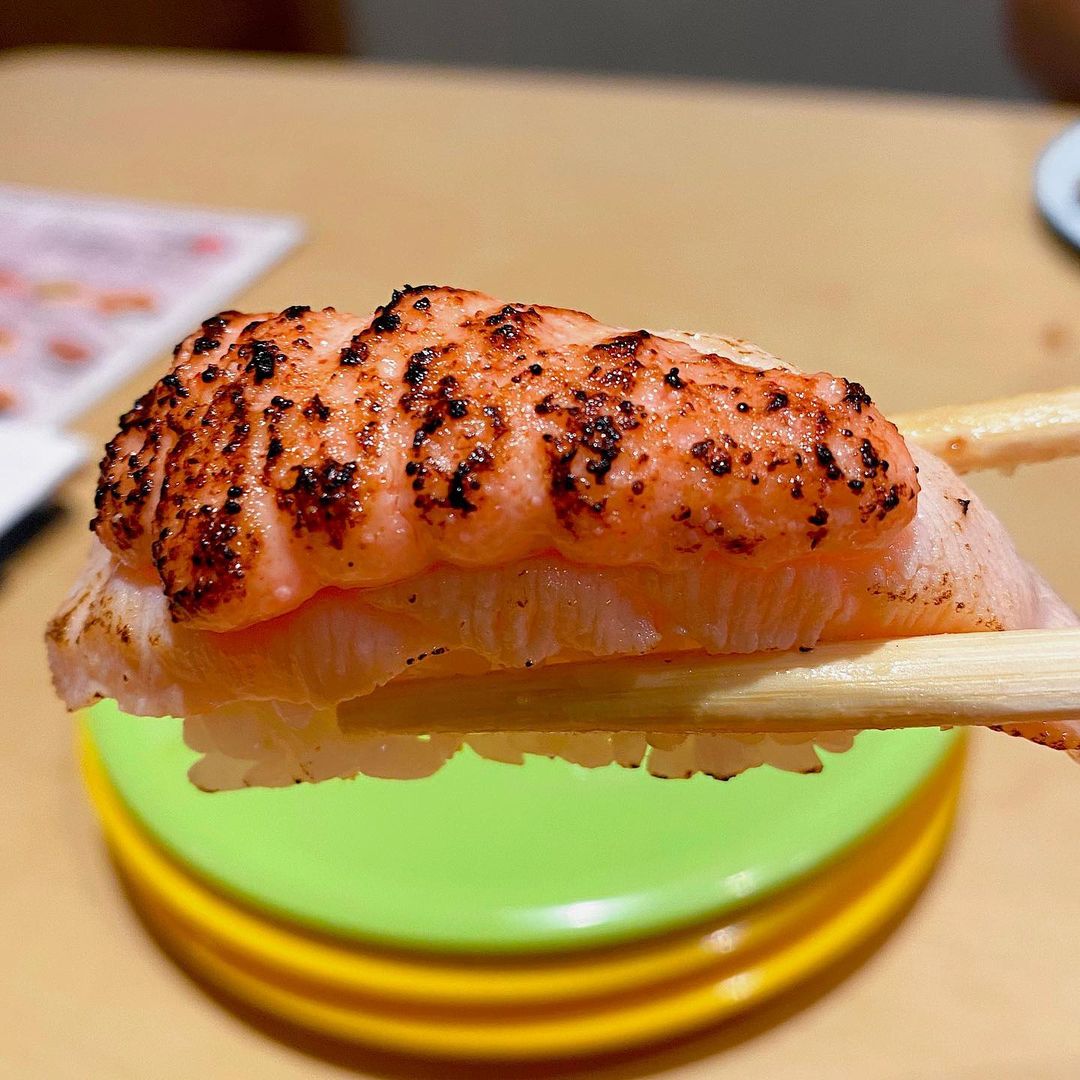 Image credit: @us.thefoodie
Every plate of sushi at Nihon Mura rings in the till at $1.80, but the menu here isn't only limited to sushi. There are more than 100 items on the extensive menu for you to choose from so you can eat till you drop. If you prefer handrolls, the selection of temaki cost just $2.30. This includes a Lobster Salad roll, and the evergreen California Temaki. If you're feeling particularly indulgent, the Fuji Maki, loaded with a mount of fried crisps, goes for $10!
Address: 8 Grange Road, #B1-03/04/05, Cineleisure Orchard, Singapore 239696
Opening hours: Daily 11:30am to 9:30pm
Tel : 6737 2650
Website
---
6. Sakae Sushi
---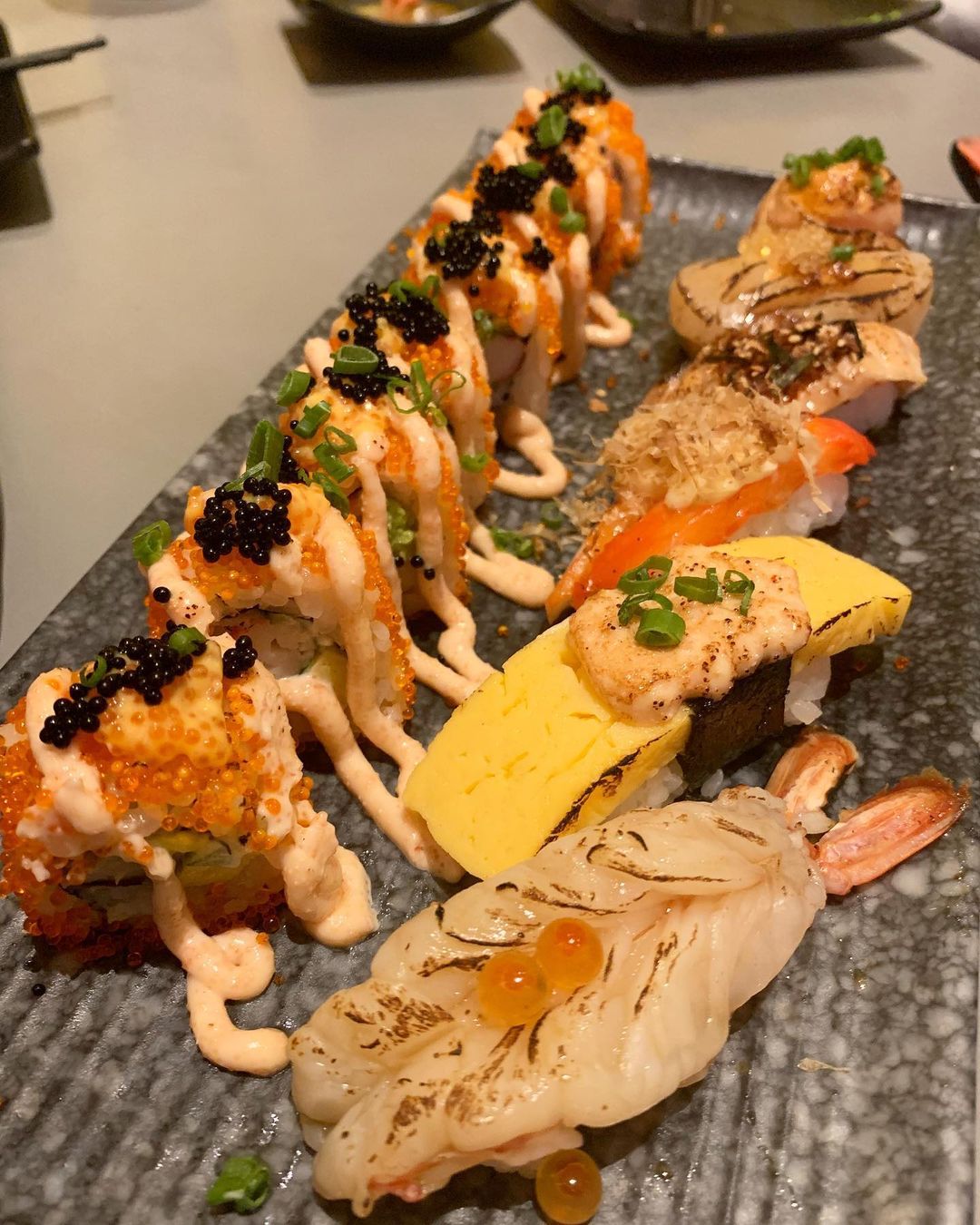 Image credit: @twogirlstobrunch
The familiar green frog in Sakae Sushi's logo is instantaneously recognisable. Here at Sakae, sushi is priced anywhere from $2.50 for a pair of Salmon Nigiri, to $4.50 for a Salmon Avocado Temaki or Nama Hotate Mentai. New to the menu here are Onigirazu (from $6.50), or sushi sandwiches, with an assortment of fillings such as Chicken Katsu ($7).
---
7. Itacho Sushi
---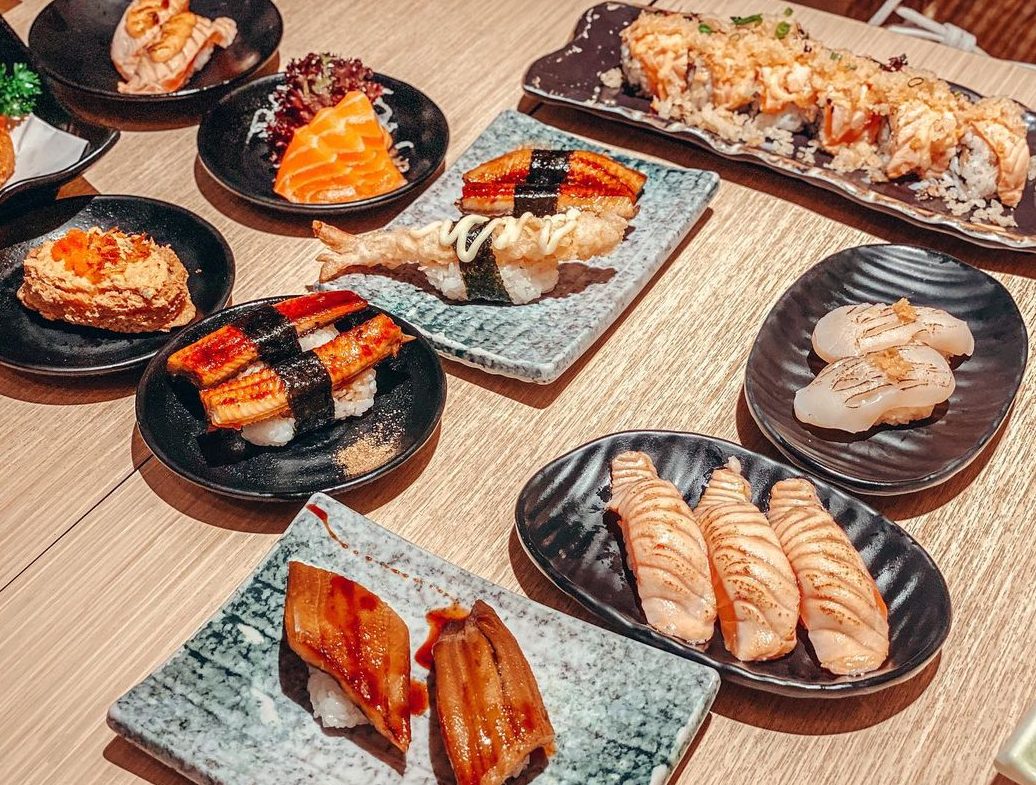 Image credit: @toastytamagotarts
Itacho Sushi is a Hong Kong brand that's got more than 40 outlets in Hong Kong, Singapore, and even Japan. The ingredients that they use are specially selected by their dedicated team of procurement staff, and exported to the restaurants directly from Tokyo, Hokkaido and Kyushu. While not the cheapest per piece as compared to the other sushi chains on this list, prices here are still relatively low. One piece of Fatty Salmon Sushi will set you back only $2, while the Itacho Live Shrimp Sushi costs $2.40. Meat lovers should try the Roasted Kagoshima Wagyu Sushi ($7.20), which features a torched slice of decadent, melt-in-your-mouth Japanese beef.
---
Cheap sushi finds in Singapore 
---
Having your fill on sushi under $10 sounds like an impossible find, but here are seven sushi chains you should consider. With their many outlets all over Singapore, affordable sushi is actually not that far out of reach, even though we can't go to Japan this year!
This post was originally written on 15 October 2015.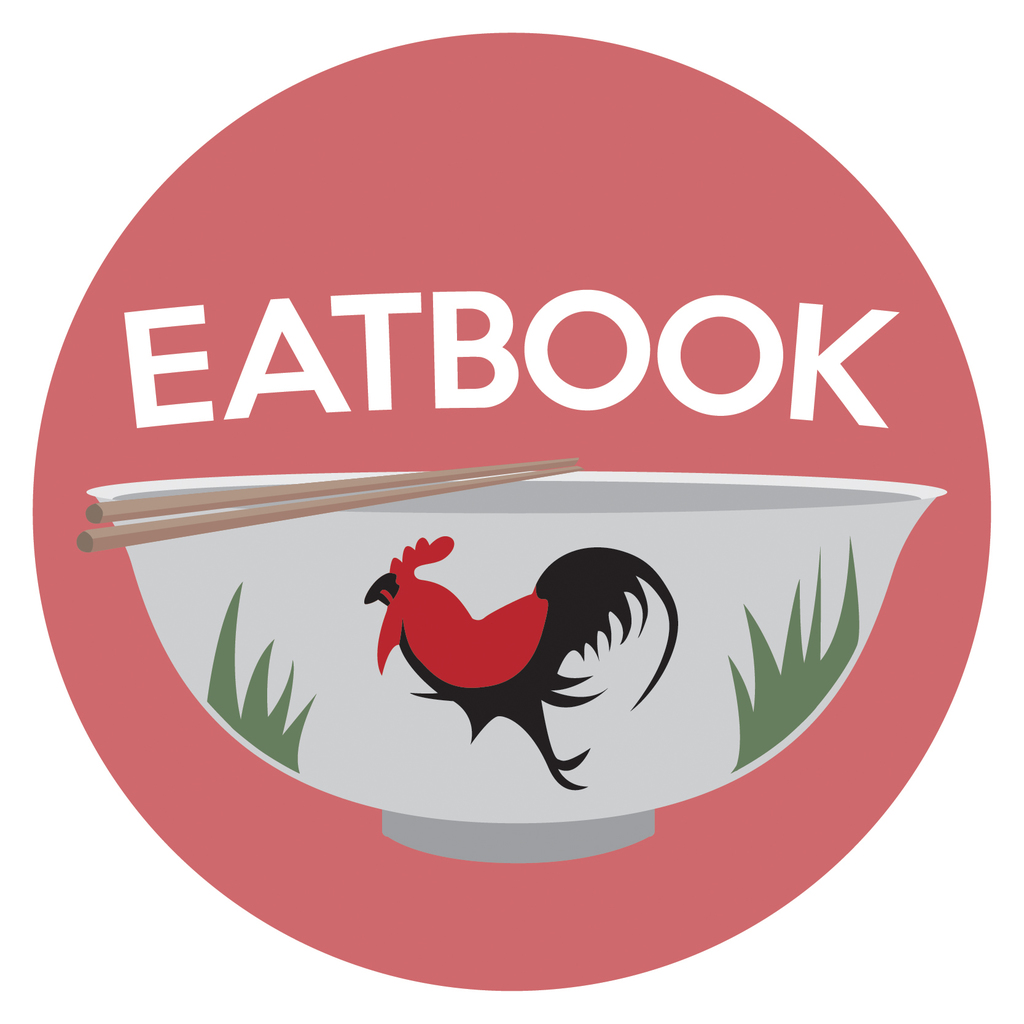 Drop us your email so you won't miss the latest news.