Ganko Sushi in Orchard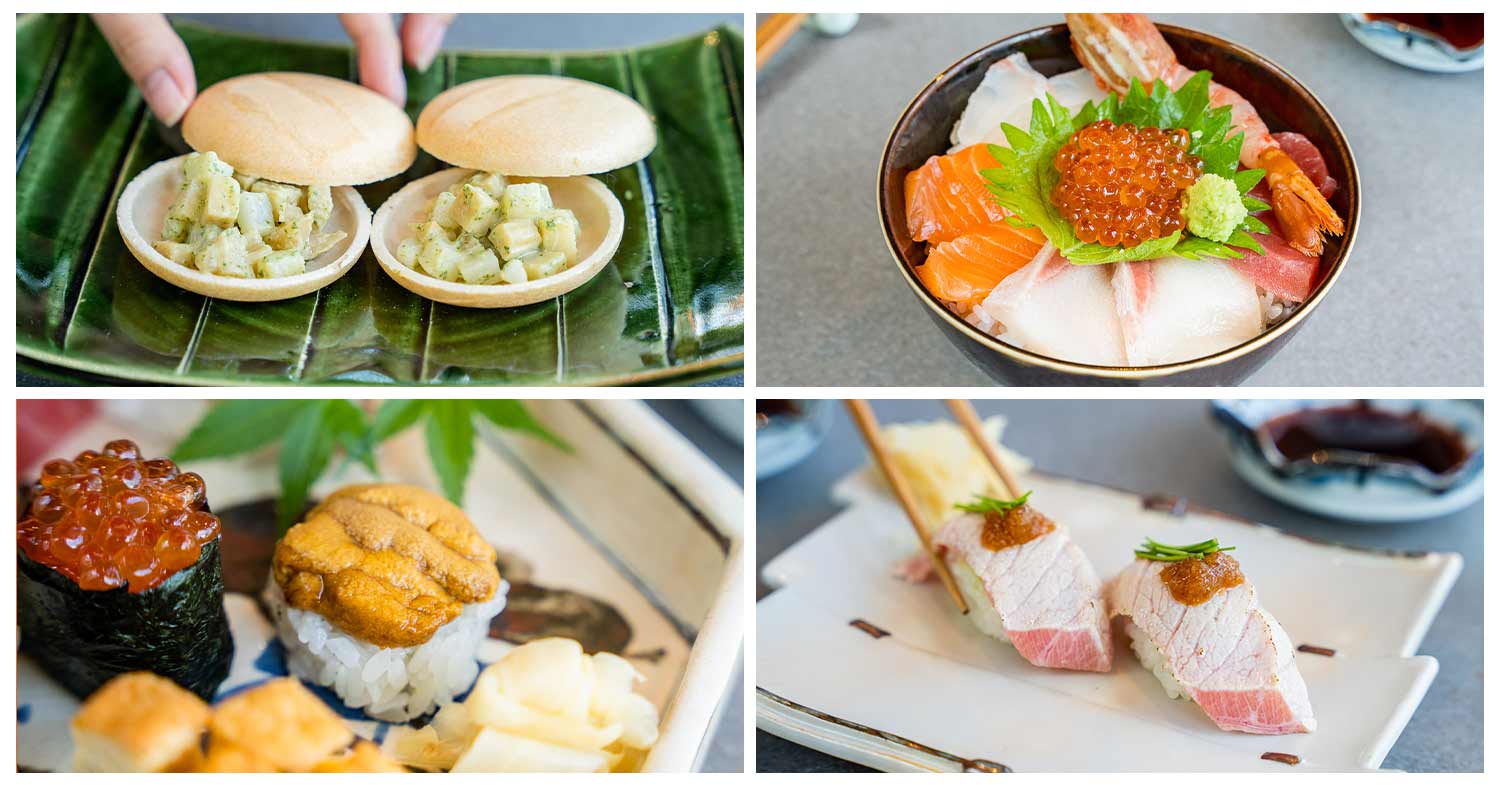 Singapore has been welcoming well-known Japanese restaurants such as Sen-ryo at Ion Orchard and Tempura Maniko at Suntec City. If you are a fan of these eateries, here is one of the newest openings in town to check out—Ganko Sushi at Penang Road.
Ganko Sushi started out as a humble, family-style sushi restaurant in Juso, Osaka, in the 1960s. Over the years, they opened 99 outlets across Japan, before expanding into the international market, launching their first overseas branch in Hong Kong, in 2019. This year, Ganko Sushi opened its first Southeast Asian outlet in Singapore with a revamped menu, and omakase!
Fun fact: Ganko Sushi's seafood supplies are flown in from Japan three times a week! So you can expect the freshest seafood when you dine here. 
Sen-ryo Review: Famous Japanese Restaurant In ION, With Luxe Bentos From Just $15.80++
Food at Ganko Sushi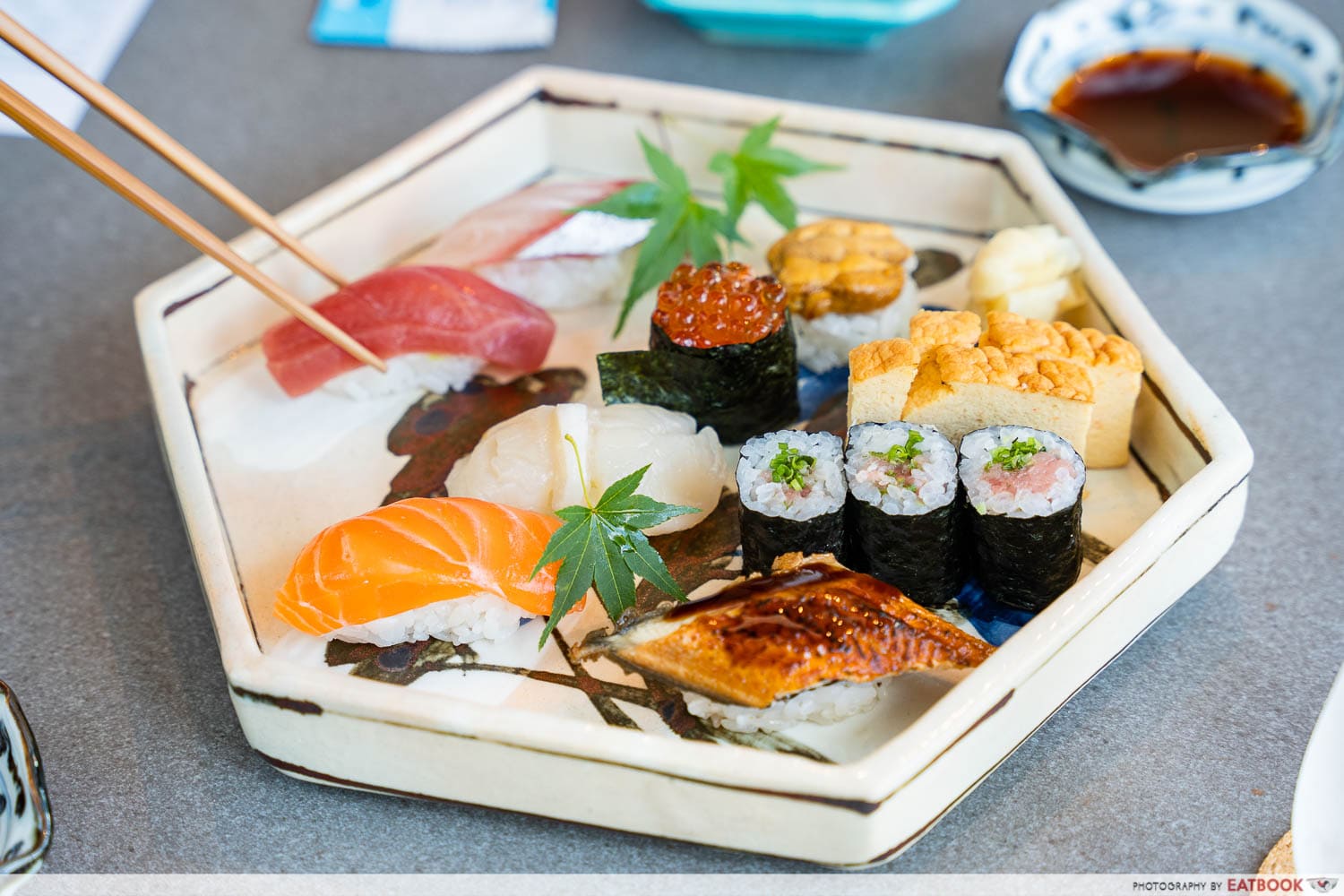 My colleague and I started off our experience with their beautifully plated Sushi Platter ($40++), which includes Chopped Tuna Roll with Spring Onion, Japanese Amberjack, Tuna, Eel, Salmon, Salmon Roe, Sea Urchin, and a Thick Roasted Egg. The Jumbo Scallop ($6++) was an add-on to the platter. Aside from the Chopped Tuna Roll and Thick Roasted Egg, all the sushi on this platter are also available as a la carte items, if you are feeling hungry for more. 
What I liked most about the nigiri sushi was the fish to rice ratio. All of the sushi came with generously thick-cut sashimi, sitting atop lightly sweetened sushi rice, and garnished with grated wasabi between the rice and sashimi. If I had to pick a few of my favourite items from this platter, it would be the Eel, Salmon Roe, and Sea Urchin.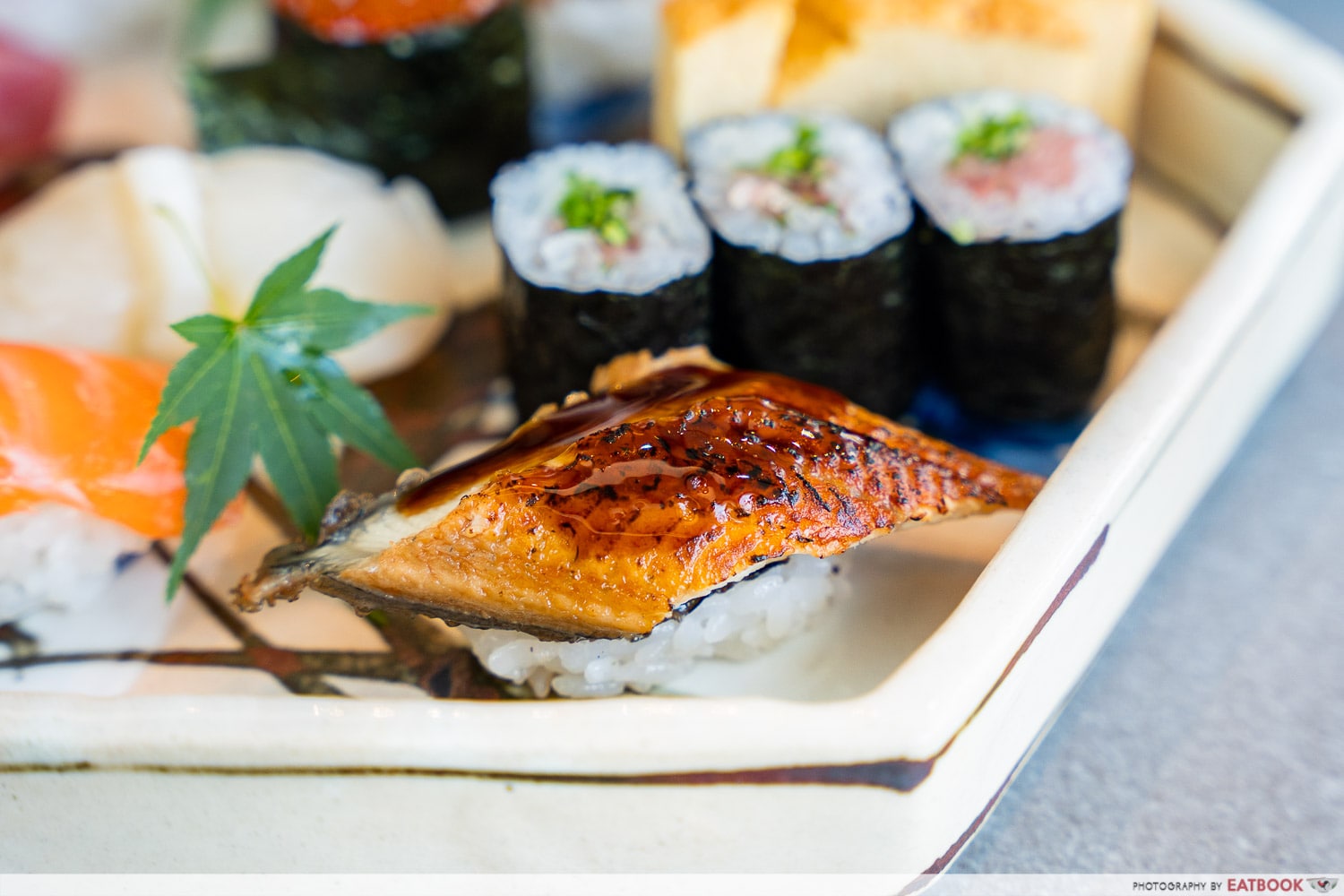 What I liked most about the eel was the sweet-savoury glaze, which complemented the natural flavours of the plump, tender fish.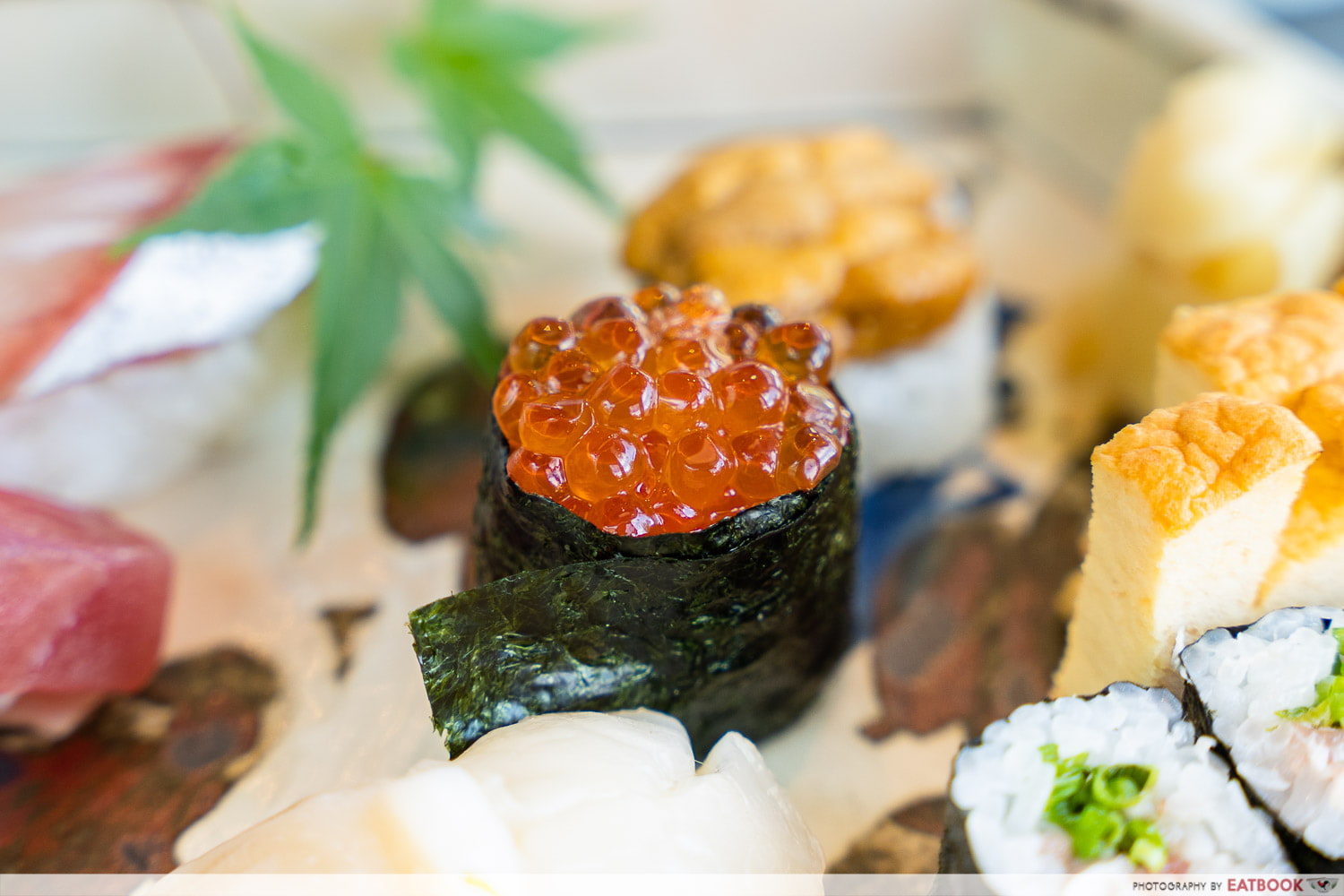 Featuring a slightly stronger flavour was the Salmon Roe. I tend to avoid fish roe as I am not a fan of its overpowering fishy flavour. However, the ikura at Ganko Sushi surprised me as it was bursting with sweet, and slightly briny flavours. It was really palatable.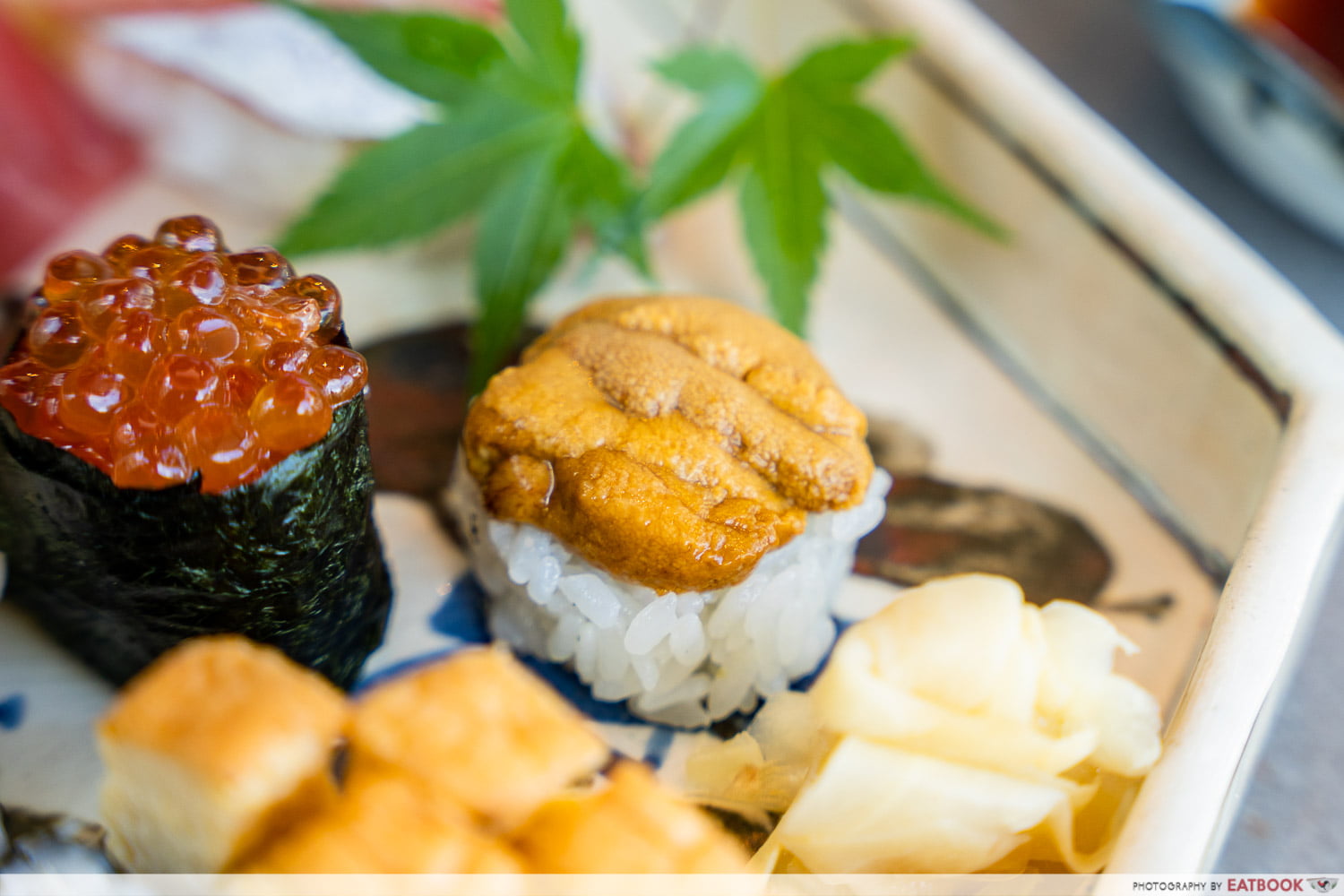 Personally, the Sea Urchin stood out the most on this platter. Instead of using Bafun uni, which carries a slight bitter undertone, Ganko Sushi serves Murasaki uni, which has a cleaner, sweeter taste, and is creamier on the palate. 
Other than the nigiri sushi, the Thick Roasted Egg that's handmade by the chef was equally delicious. Instead of the dense, sweet tamagoyaki that I am used to, these were airy, like chiffon cake, with a very slight hint of sweetness that I appreciated. 
Another component that shined in this platter was the pickled ginger on the side. Instead of the commercial pink ginger that's usually unpalatably sour, Ganko Sushi's pickled ginger had the perfect balance of sweet and acidic, which made it a great palate cleanser between bites.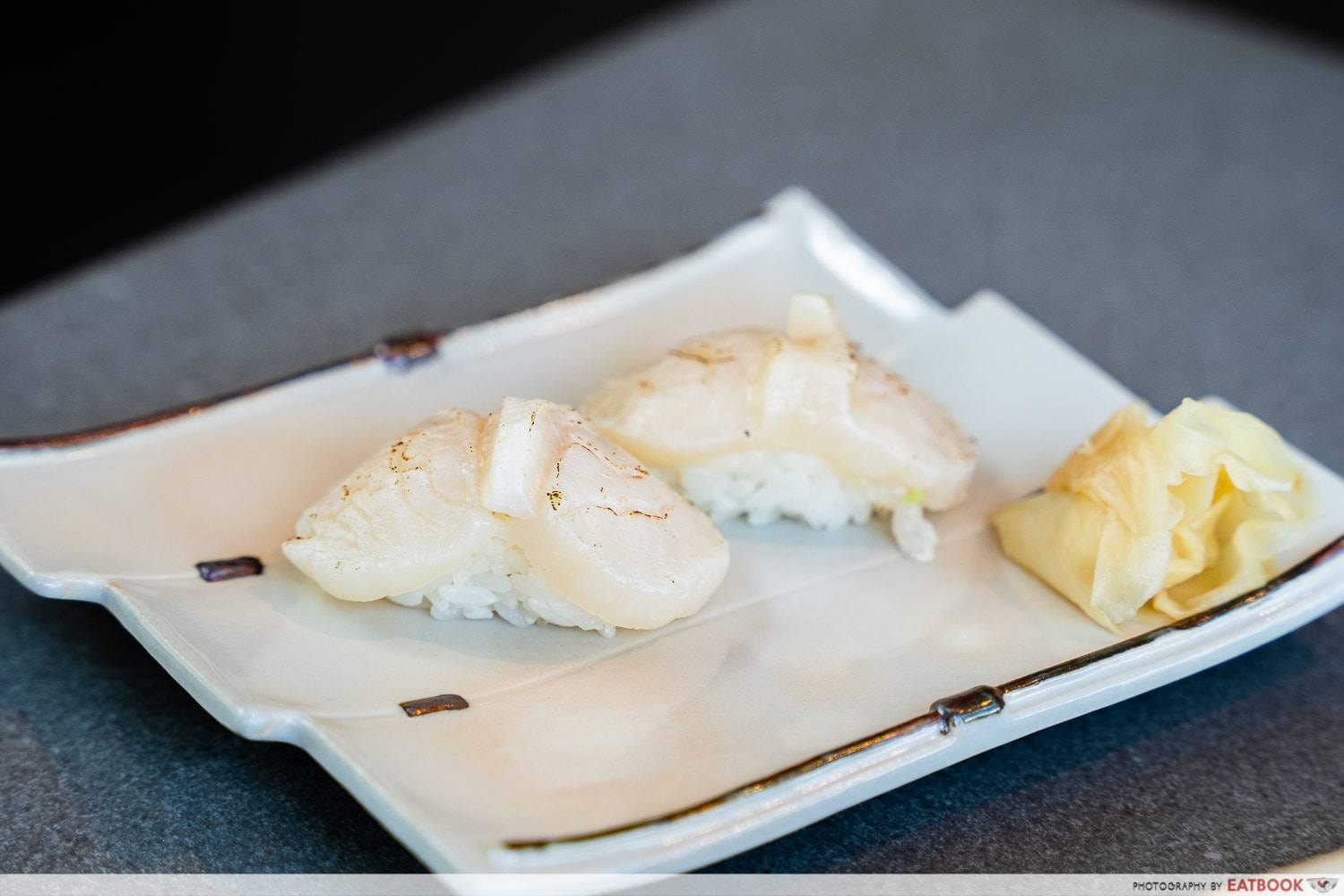 Besides the nigiri sushi, we also had a few of their seared sushi, specifically the Seared Jumbo Scallop with Citrus Sudachi Salt ($7++) and Seared Fatty Japanese Amberjack with Ponzu Vinegar Gelee ($6++).
The scallop here, even after being butterflied, lived up to its 'jumbo' name, and was delicately sweet. The sudachi salt was a nice touch as it added brightness, the salt enhancing the natural flavours of the shellfish. I also liked how it was lightly seared on the outside, giving it a touch of smokiness.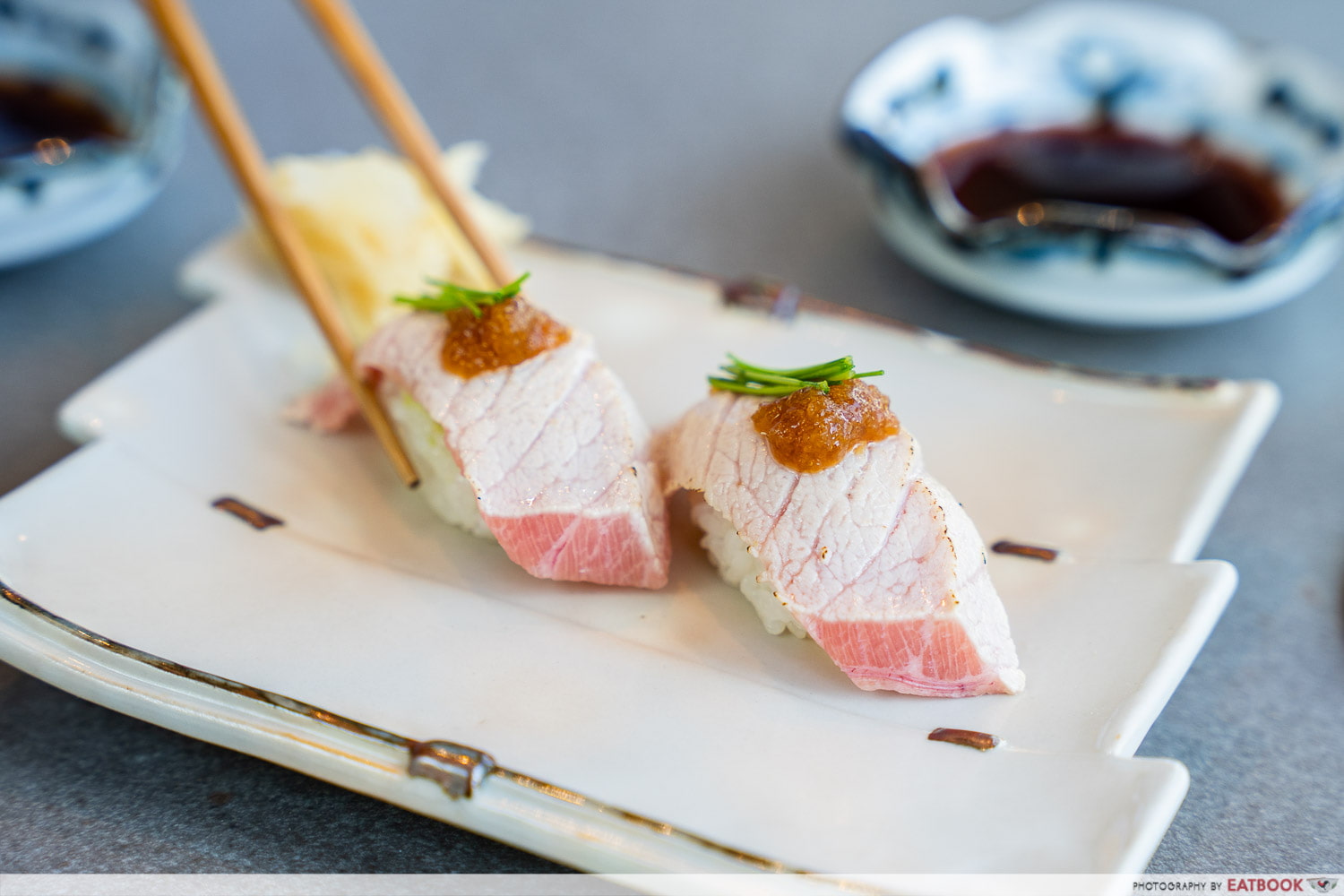 The seared Japanese Amberjack, on the other hand, melted in my mouth. Similar to the sudachi salt, the ponzu gelee was a great addition to the fish, giving the fish a little zing. The greens also added a nice crunch and earthy flavours to the sushi.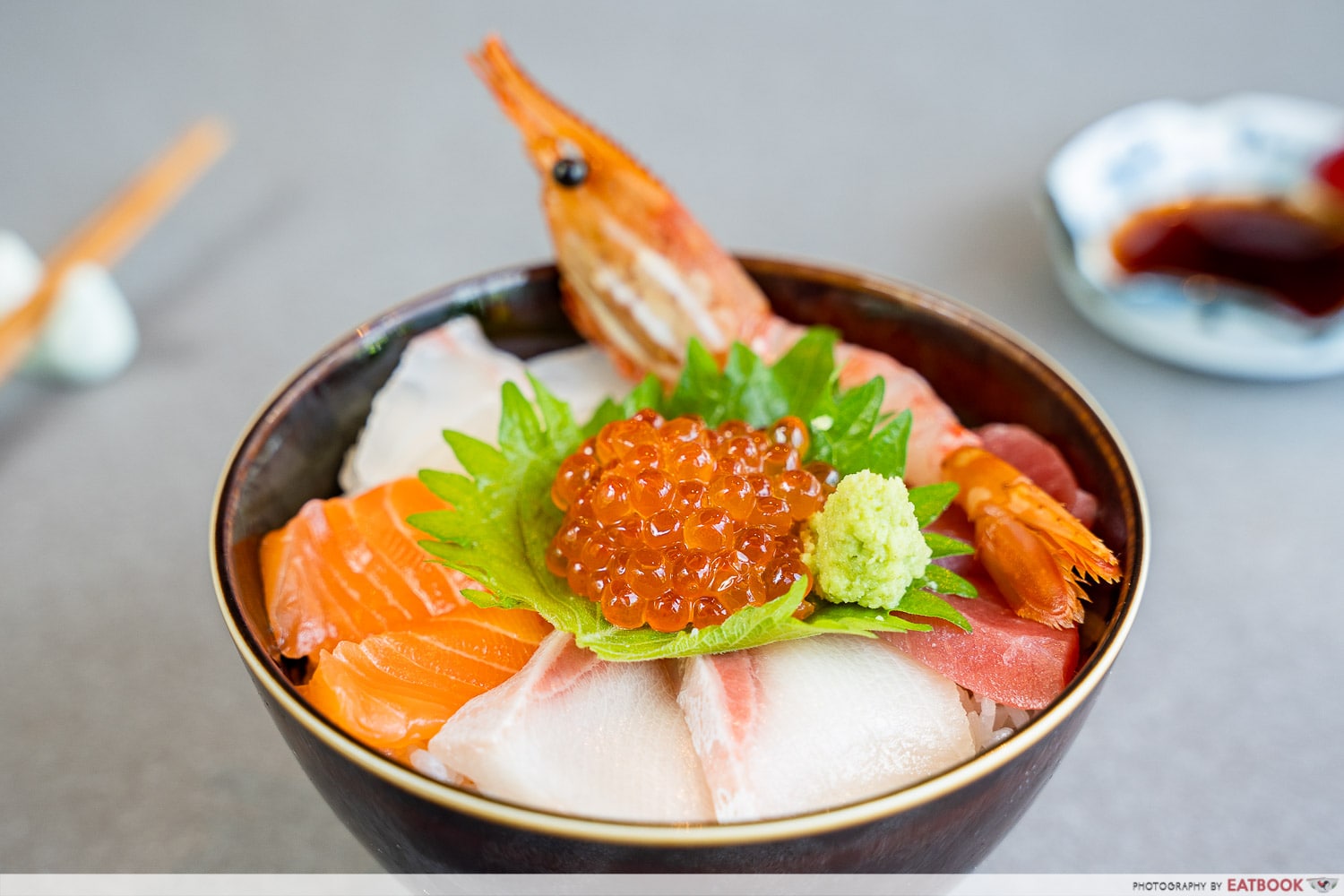 Next, we tried the Rice Bowl With Seafood ($33++). This bowl came with thick slices of Seabream, Blue Fin Tuna, Salmon, and Japanese Amberjack that blanketed the bowl of rice. It also came with a mountain of Salmon Roe, and a Botan shrimp.
As with the Sushi Platter, each piece of sashimi here was extremely fresh. For the quantity and quality of what you get here, this bowl is worth every cent.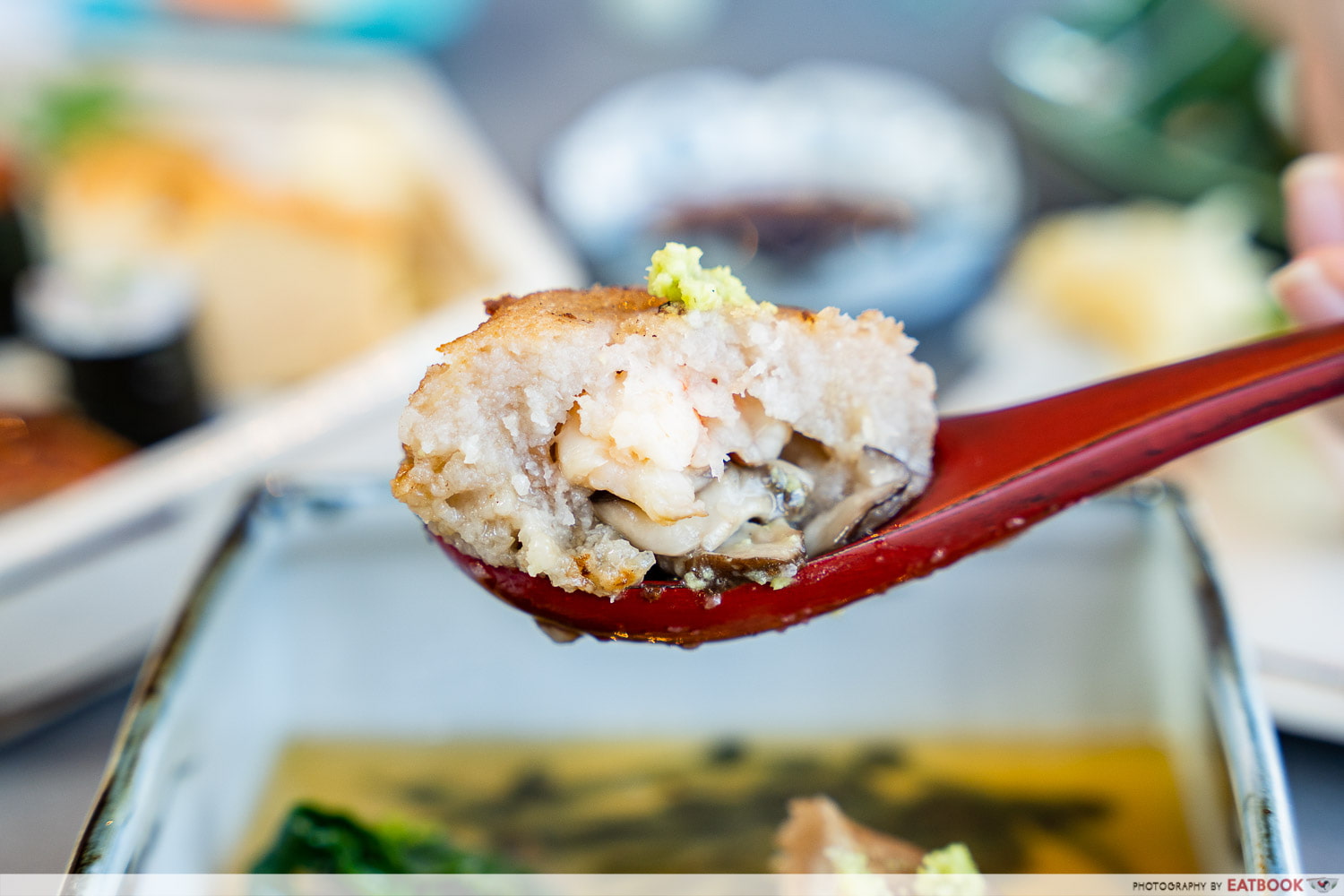 On the side, we also had the Lotus Root Manju ($8++). If you don't know what a manju is, it's a Japanese confectionary that has a cake-like exterior, with a red bean filling. However, in Ganko Sushi's rendition, it was served as a savoury dish instead. The exterior had a soft, mashed potato-like texture—smooth and velvety—which contrasted nicely with the crunchy lotus bits. This manju was also doused in a sweet, starchy gravy, which complemented the savoury filling.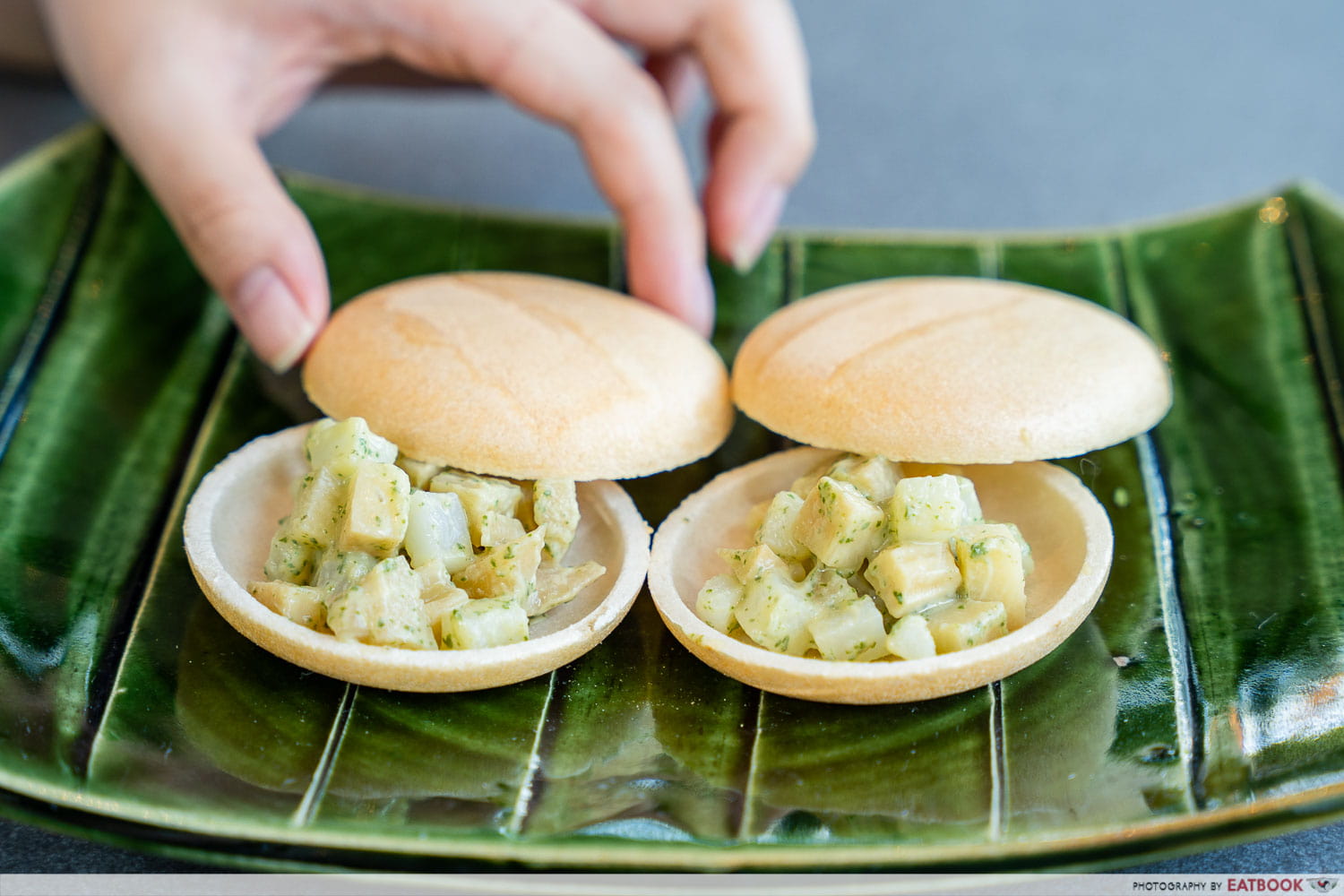 We ended the meal with the Bamboo Shoots with Sprouts in Monaka ($12++), filled with cubed pieces of crunchy bamboo shoots, coated in a creamy white dressing. The flavours here were light and savoury, with a tinge of sweetness from the wafers. 
Interestingly, monaka is also known as a traditional dessert in Japan. So, it's refreshing to see how Ganko has put their own savoury twist on it.
Ambience at Ganko Sushi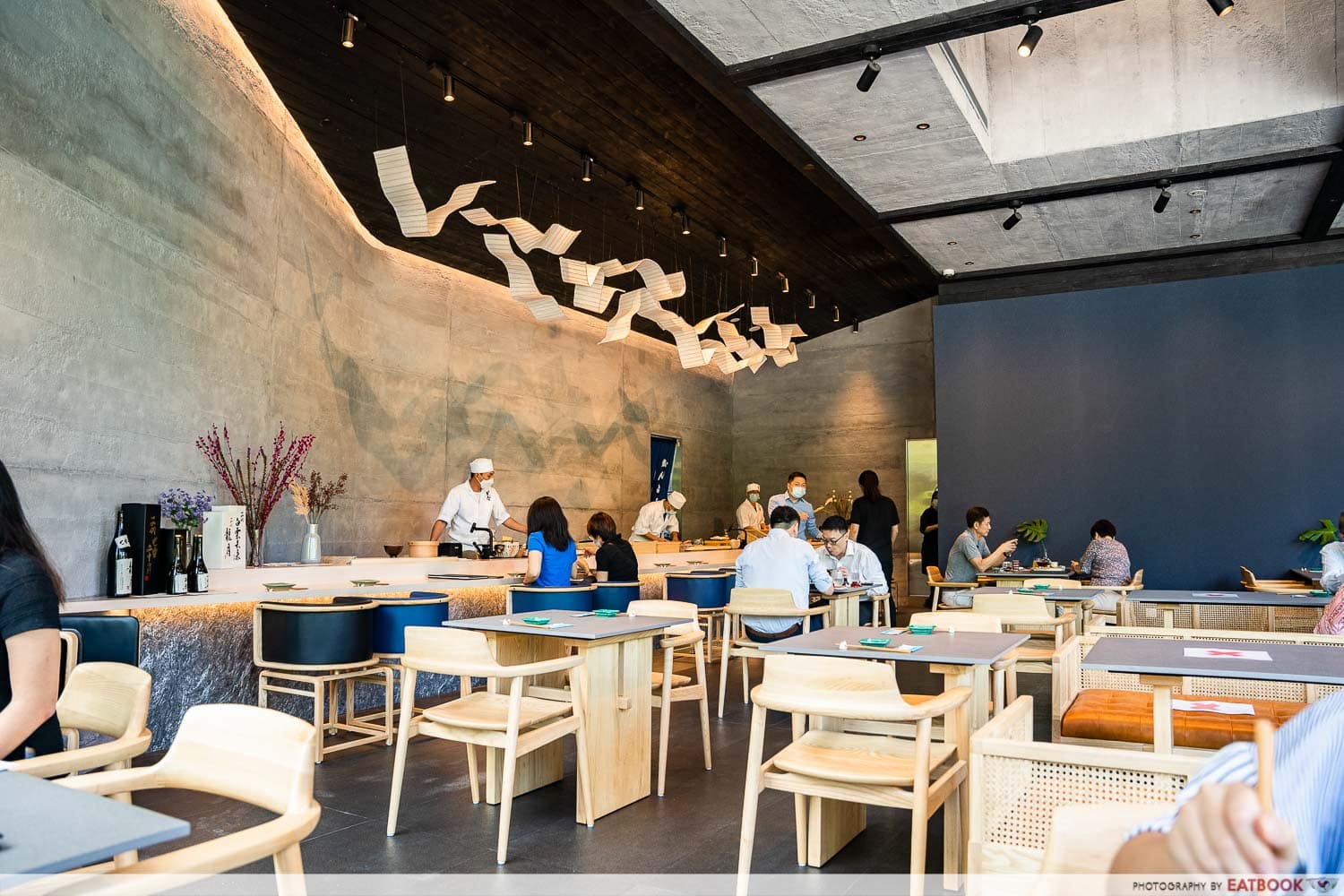 Ganko Sushi is located at Penang Road, right opposite Dhoby Ghaut MRT Station. It has slick, minimalistic interiors, with 40 seats available. 13 of these are designated for the omakase service. There was also ample sunlight thanks to the huge windows that lined one end of the restaurant, adding to the aesthetic of the restaurant. Overall, dining at Ganko Sushi was a very peaceful and quiet experience; you could focus on savouring the food.
The verdict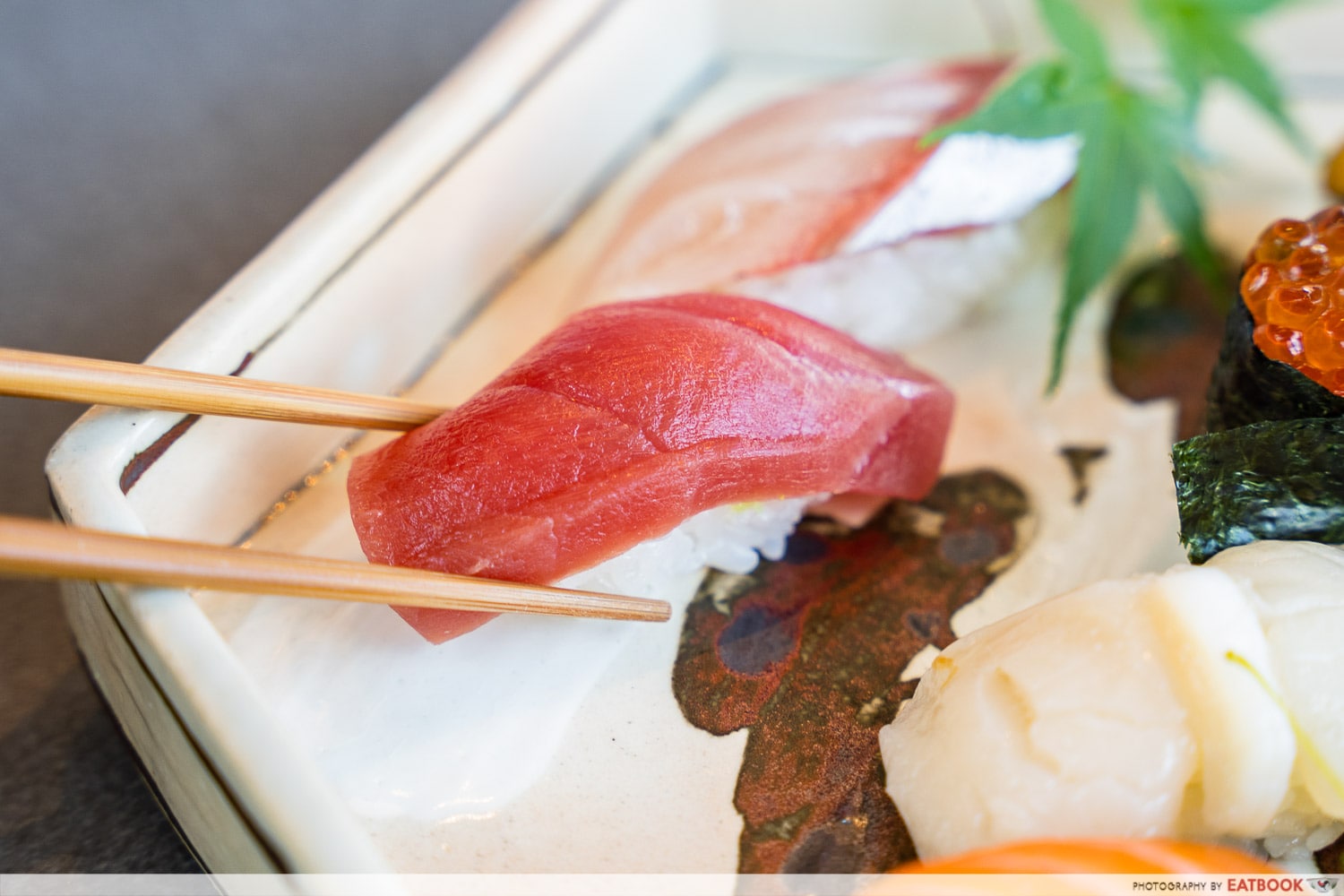 If you are hankering for a value-for-money sashimi experience that still feels high-end, Ganko Sushi definitely fits the bill. Flying in fresh produce three times a week, handpicked by Ganko's head chef in Japan, is a testament to their dedication to serving the best to their customers. Moreover, the service was a plus point as they were very attentive and responsive to our needs, making the dining experience even more memorable. Needless to say, I would certainly consider visiting Ganko Sushi again.
For more Japanese food options, check out Xi Man, a new unagi restaurant in the same building, helmed by an ex-Michelin-starred chef. Alternatively, check out our food guide to the best chirashi don in Singapore for all budgets. 
12 Best Chirashi Don In Singapore For All Budgets, Including Truffle And Mentaiko Bowls
Address: 9 Penang Road, #01-01, Singapore 238459
Opening hours: Daily 11:30am to 2:30pm, 6 to 10pm
Tel: 8828 2280
Website
Ganko Sushi is not a halal-certified eatery. 
Photos taken by John Lery Villanueva.
This is a media tasting at Ganko Sushi.
Ganko Sushi Review: Sushi From $3 By Famous Osaka Sushi Chain In Dhoby Ghaut
Ganko Sushi Review: Sushi From $3 By Famous Osaka Sushi Chain In Dhoby Ghaut -

8/10
Summary
Pros
– Value-for-money items
– Sashimi was fresh and came in generous cuts
– Convenient location
Cons
– Other mains did not stand out as much as the sashimi
Recommended dishes: Sushi Platter 8 Types ($40), Rice Bowl with Seafood ($33), Seared Jumbo Scallop with Citrus Sudachi Salt ($7)
Opening hours: Daily 11:30am to 2:30pm, 6pm to 10pm
Address: 9 Penang Road, #01-01, Singapore 238459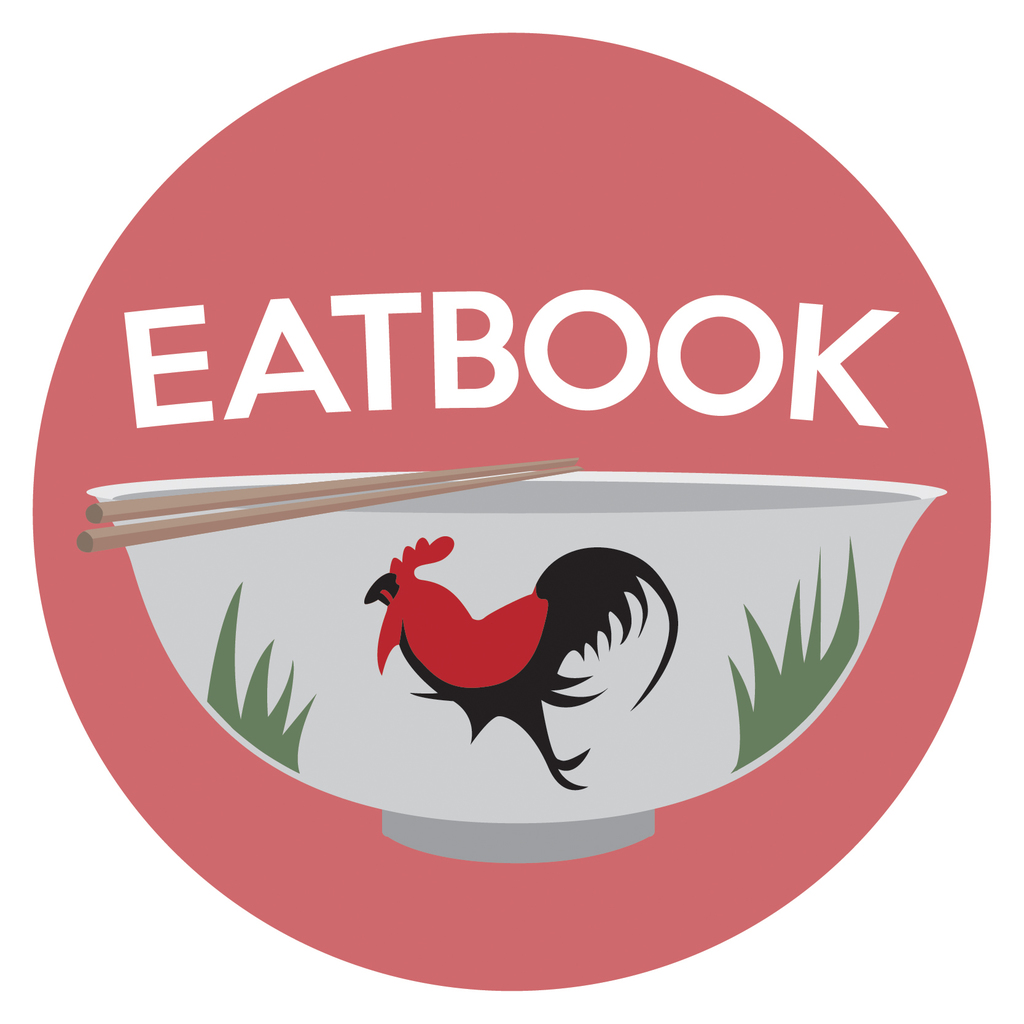 Drop us your email so you won't miss the latest news.