Xi Man unagi speciality restaurant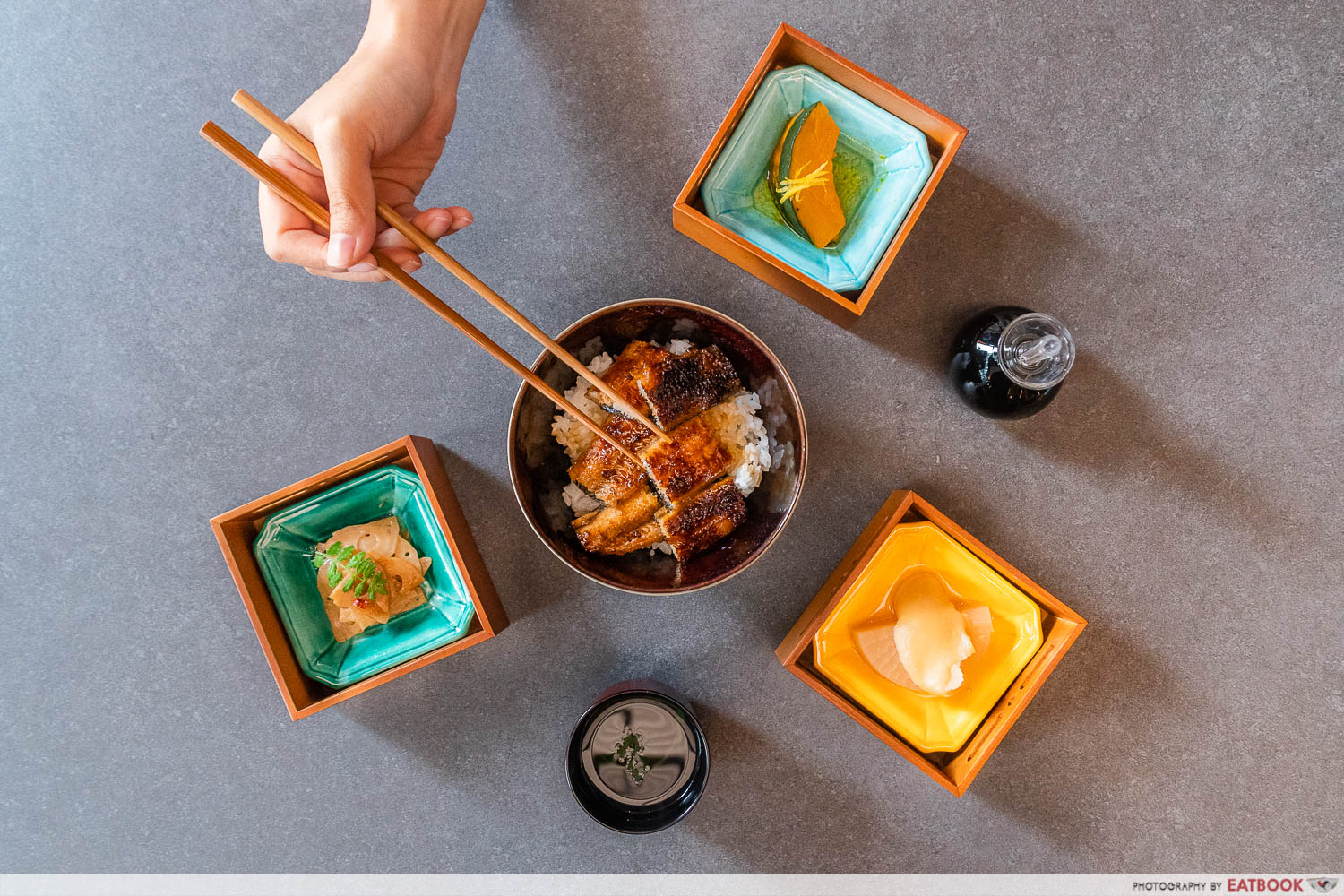 New to the Dhoby Ghaut area is Xi Man, an unagi speciality restaurant that's got some pedigreed credentials to boast of. Situated just across the road from Plaza Singapura, and a mere street crossing away from Dhoby Ghaut MRT Station, the 20-seater restaurant is a new spot to check out next week.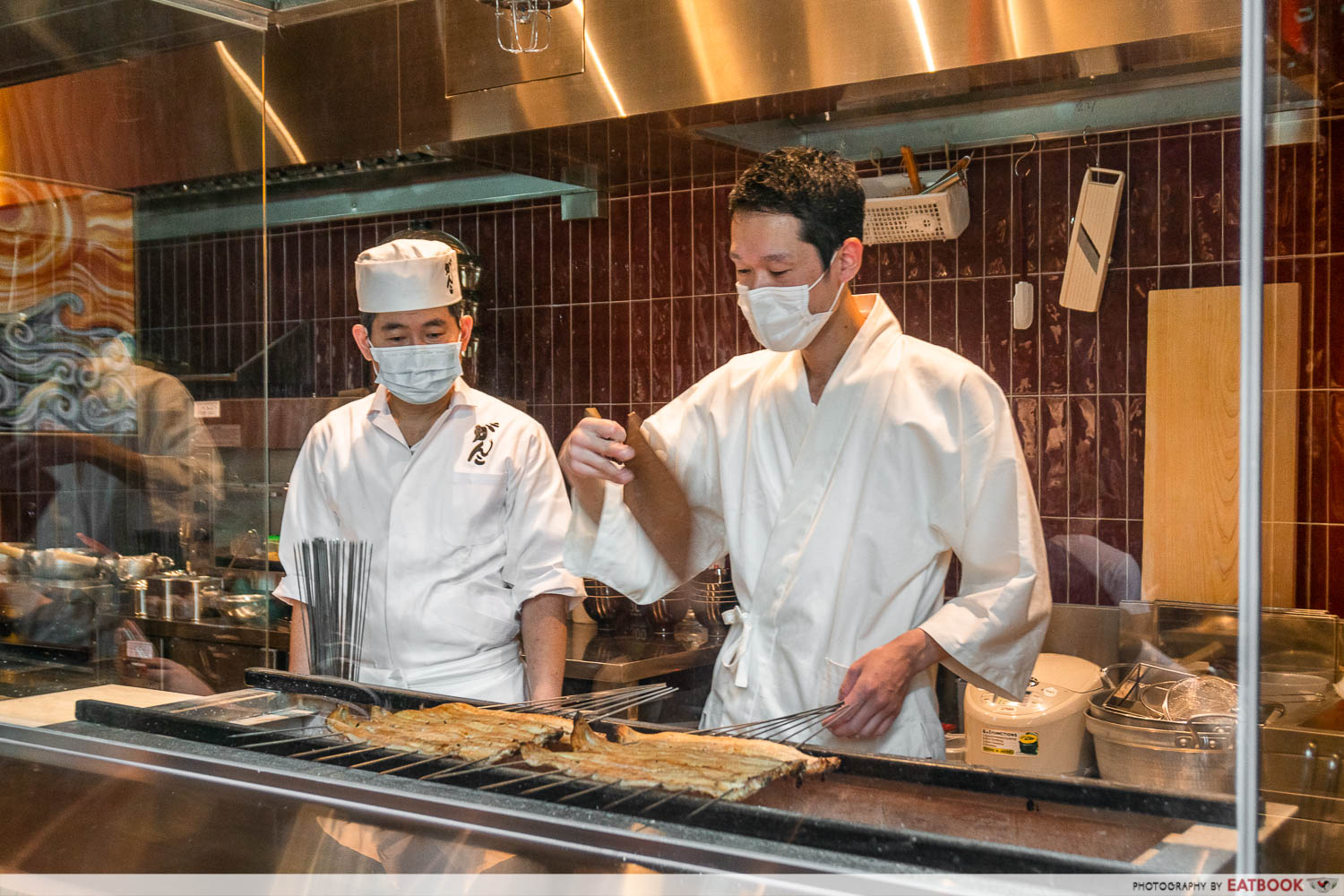 The man behind the charcoal-fired grill is 30-year-old Chef Ryosuke Deguchi, who's been working the kitchen for more than a decade. He spent a number of years at two Michelin-starred Kyokaiseki Kichisen in Kyoto, and was personally trained in the art of grilling unagi by the chef of three-starred Hyotei, a famed kaiseki restaurant also in Kyoto.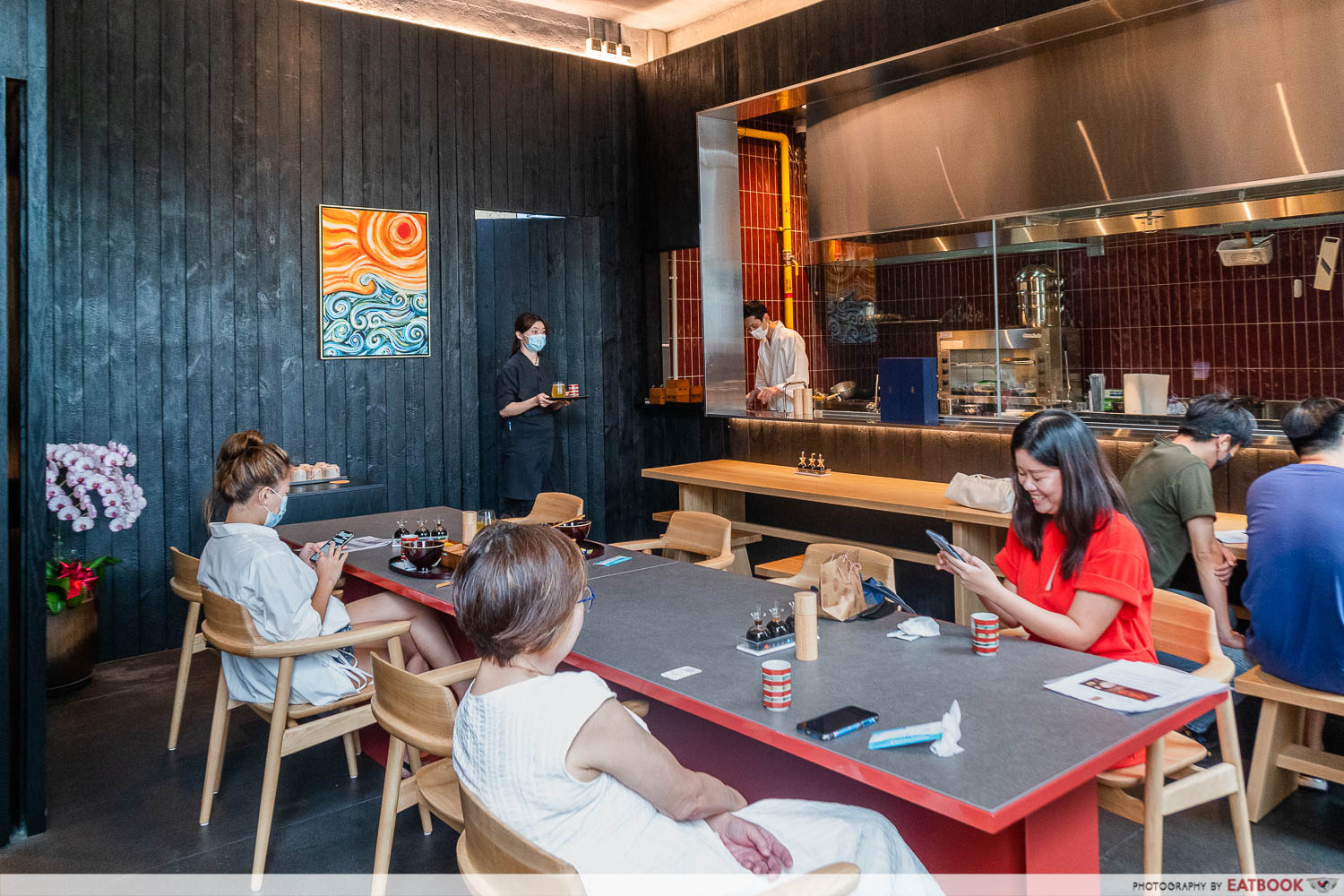 Unlike most of the unagi joints in Singapore, the eel that you'll get at Xi Man isn't swimming in a tank on the premises. Rather, what's served here is pre-slaughtered in Miyazaki, Japan, where they're from, and air-flown to Singapore several times a week, so you're still getting your unagi relatively fresh.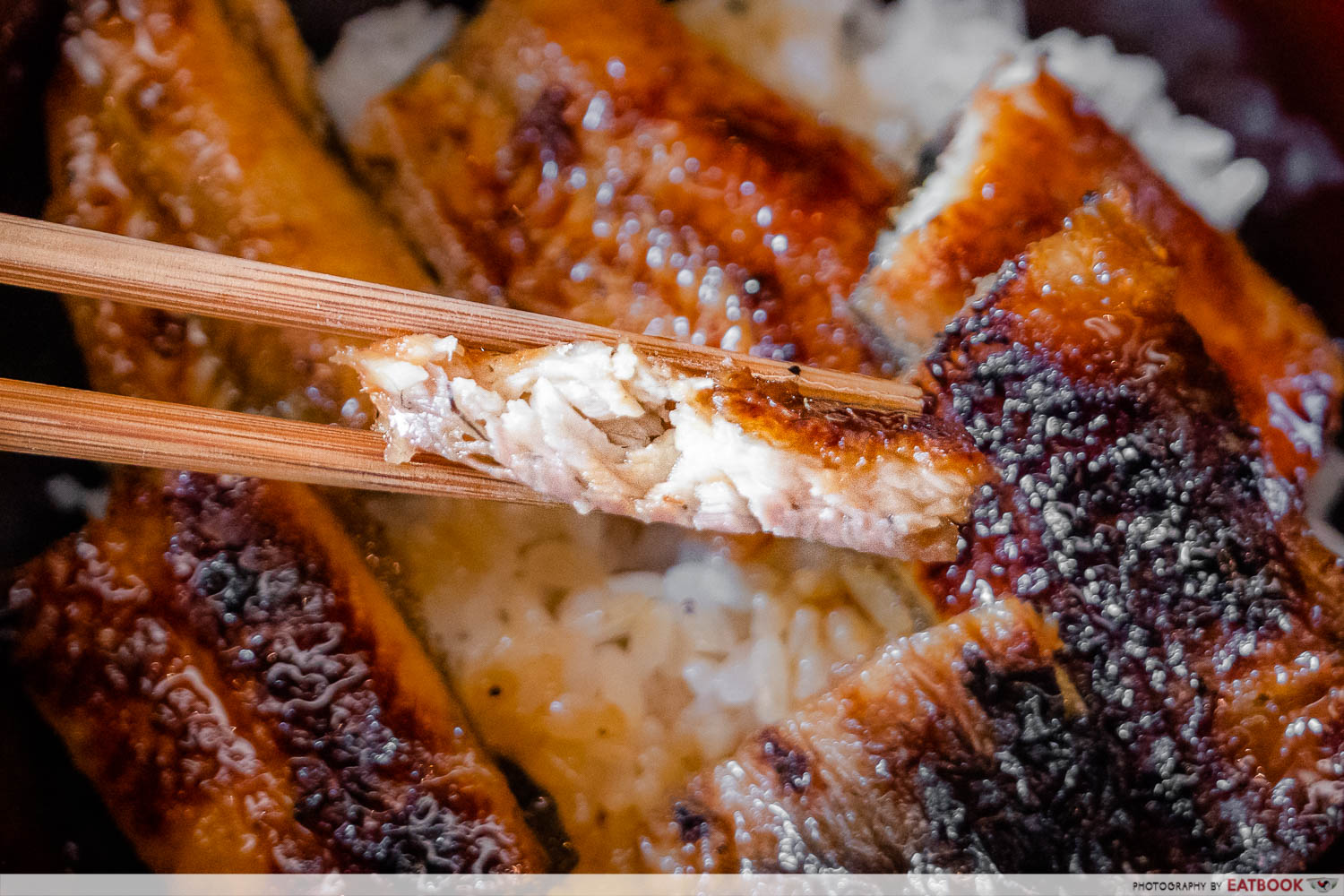 Compared to the fish elsewhere, you'll find that the unagi here is slightly leaner, with a firmer bite to it. Besides owing this to the variety of eel used, it's also due in part to the cooking process that's employed at Xi Man.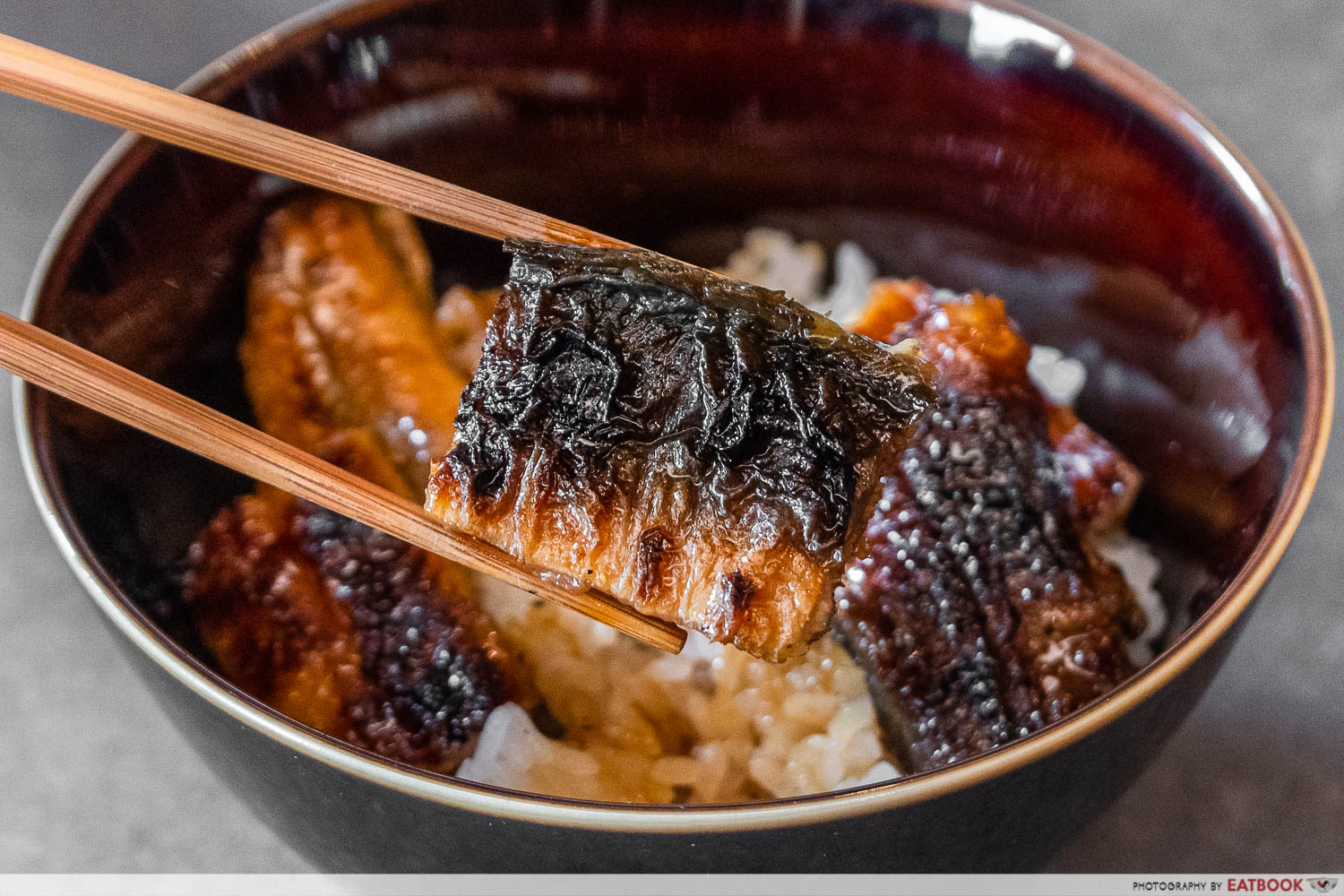 The method of cooking that Xi Man uses is known as the Kansai style, named after the region it's from—Kyoto is a city in this region as well. Here, the unagi is grilled, brushed with a tare, AKA a dipping sauce for grilling, and then grilled again to finish. This is as opposed to the Kanto style of preparation, where the unagi undergoes an additional step of steaming in between the two rounds on the charcoal grill, resulting in an oiler, mushier finish.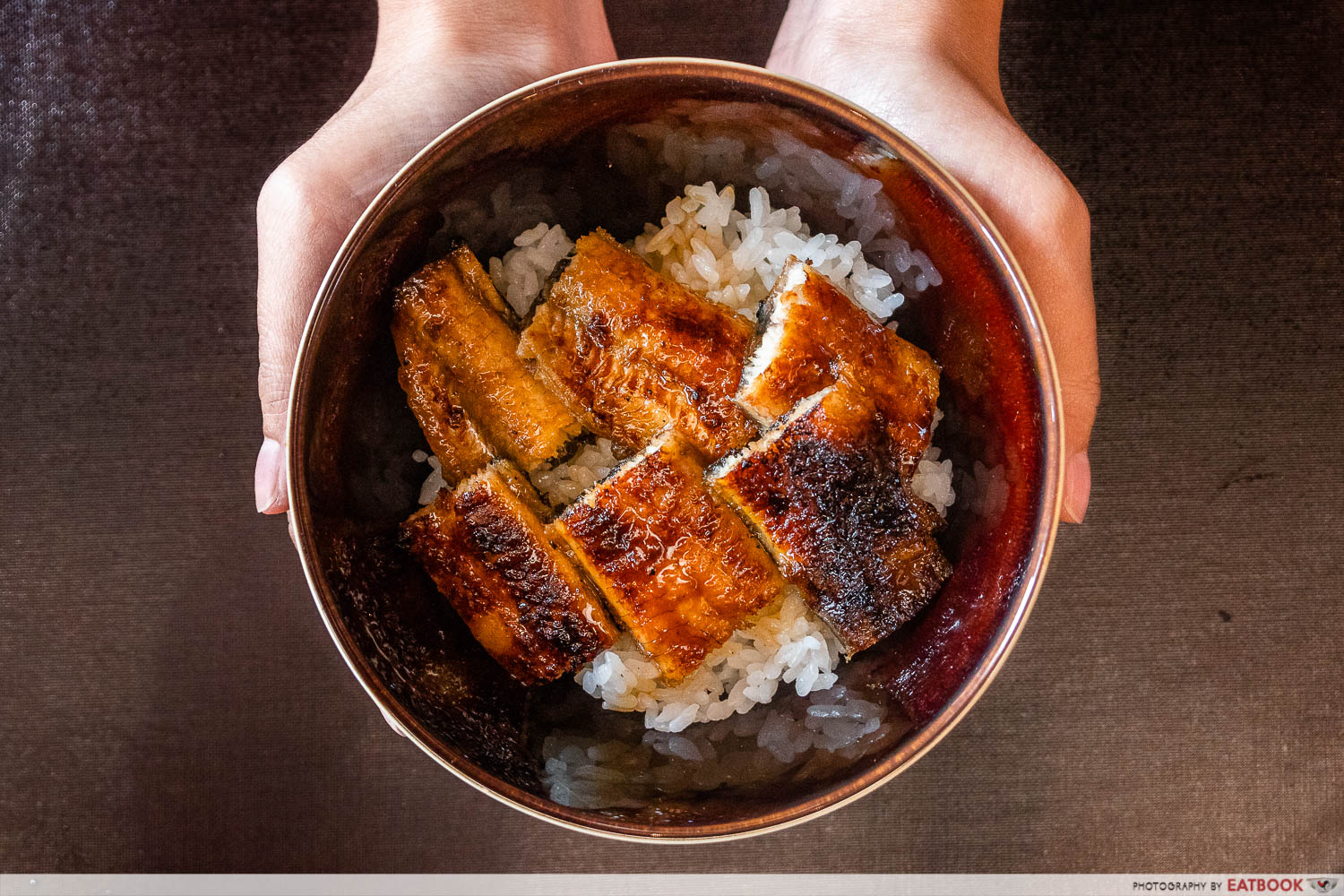 Xi Man's full menu isn't ready yet, but you can look forward to Grilled Eel and Rice ($40++/$78++), which is also available as a 3-Course Set Menu ($58++/$95++), where the lower of the prices gets you half an eel, versus a whole eel.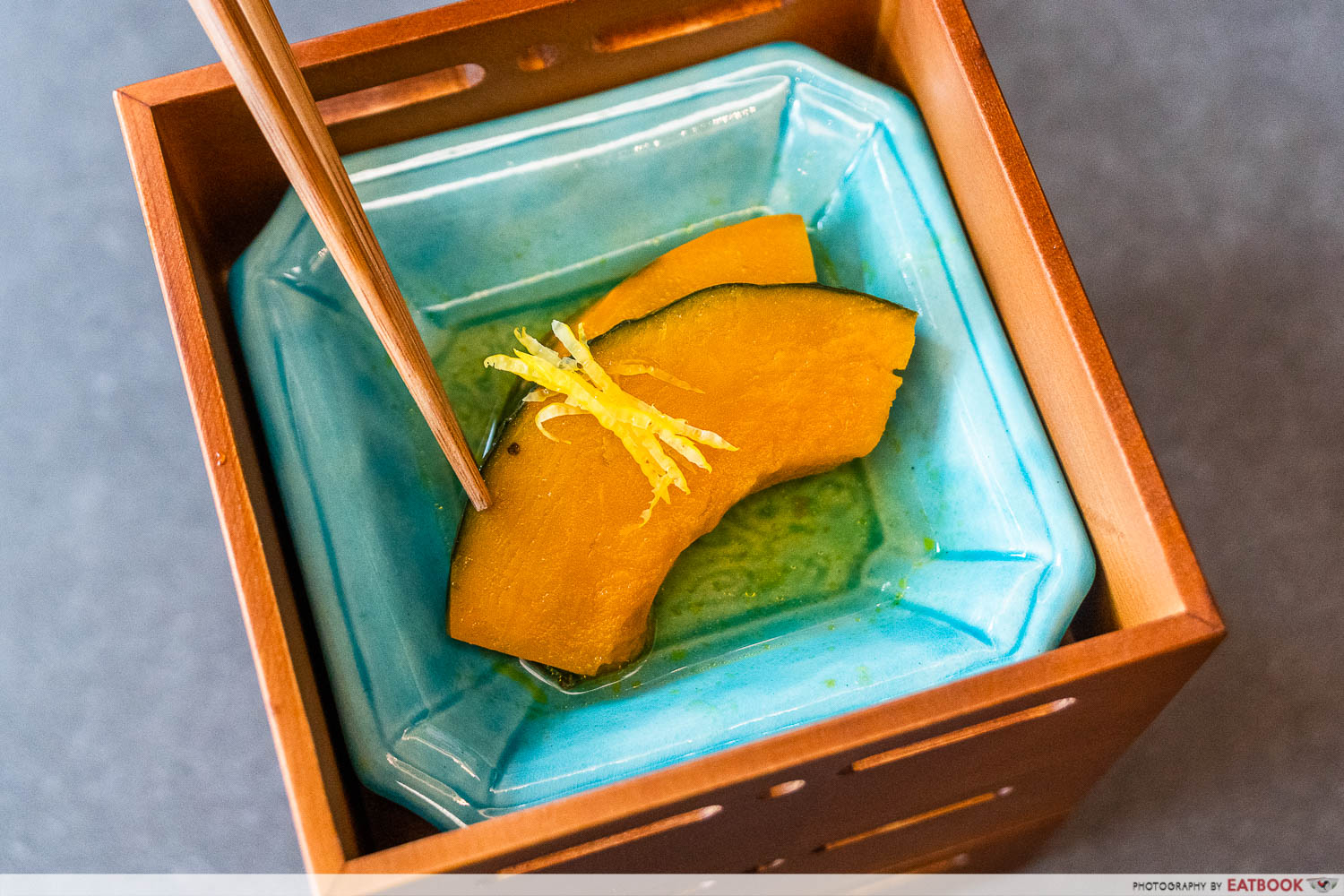 A set menu comes with three seasonal obanzai, which is a traditional style of simply prepared Japanese dishes native to Kyoto, where the ingredients should be seasonal, with at least half from or produced in Kyoto.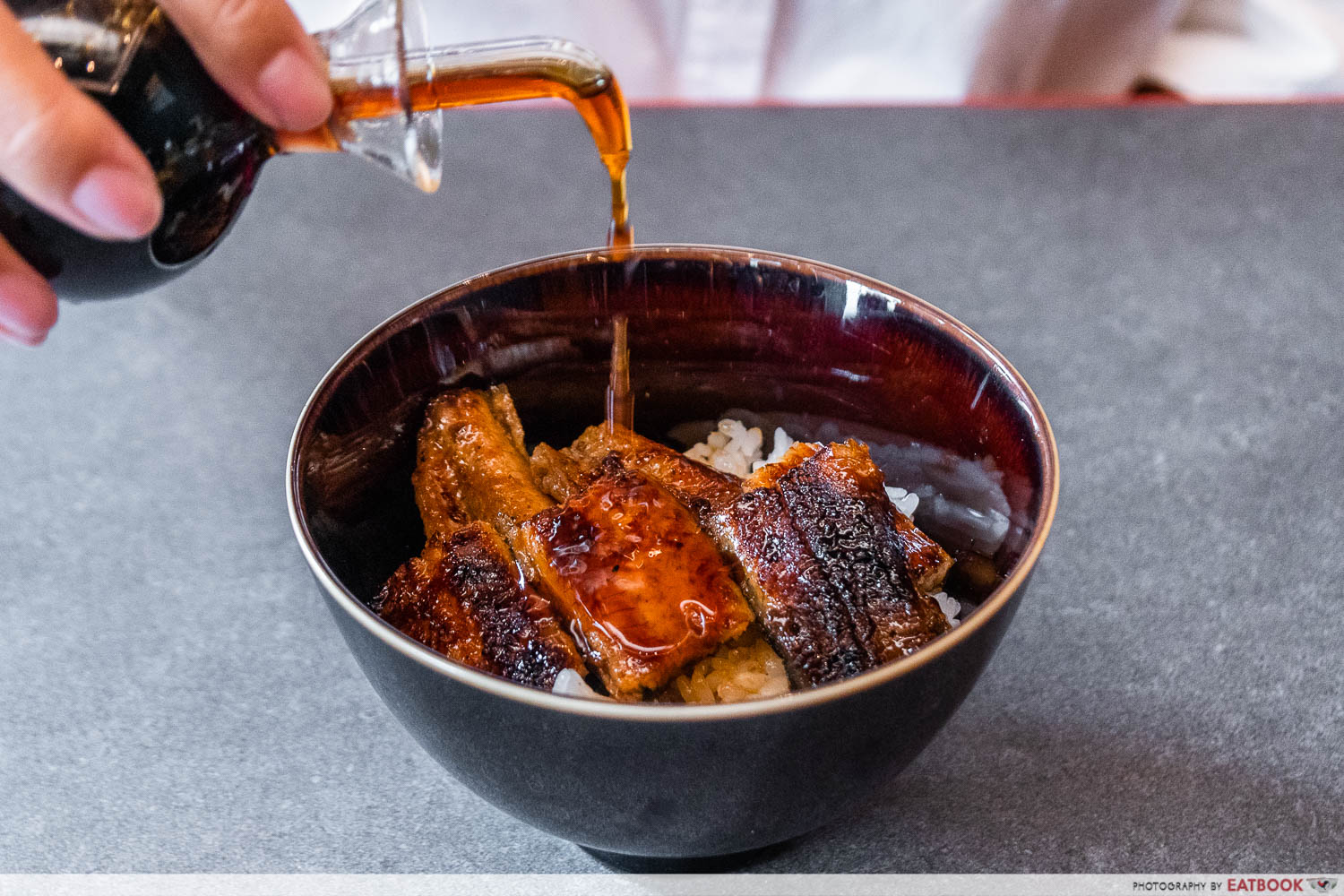 Each order comes with a selection of three tare: Original, Sweet, and Spicy, made with a shoyu from famed soya sauce maker Marunaka Shoyu, where each batch takes three years to produce.
Sourbombe Bakery To Open Physical Store In Dhoby Ghaut On 8 July
Located just a few doors down is Edith Patisserie Cake Bar, the popular cakeshop's first cafe concept, serving honey soft serves, waffles, and more. Alternatively, there's Sourbombe Bakery, the hit sourdough bomboloni maker's physical store.
Address: 9 Penang Road, #01-02, Singapore 238459
Opening hours: Daily 11:30am to 2:30pm, 6pm to 10pm (last order at 9:30pm)
Tel: 8828 2280
Website
Xi Man is not a halal-certified restaurant
Edith Patisserie Opens At Dhoby Ghaut With Honey Soft Serve, Waffles And More
Photos taken by Tan Zi Hui.
This was a media tasting at Xi Man.