Mian Wang 1971 is a wonderful mix of contemporary and classic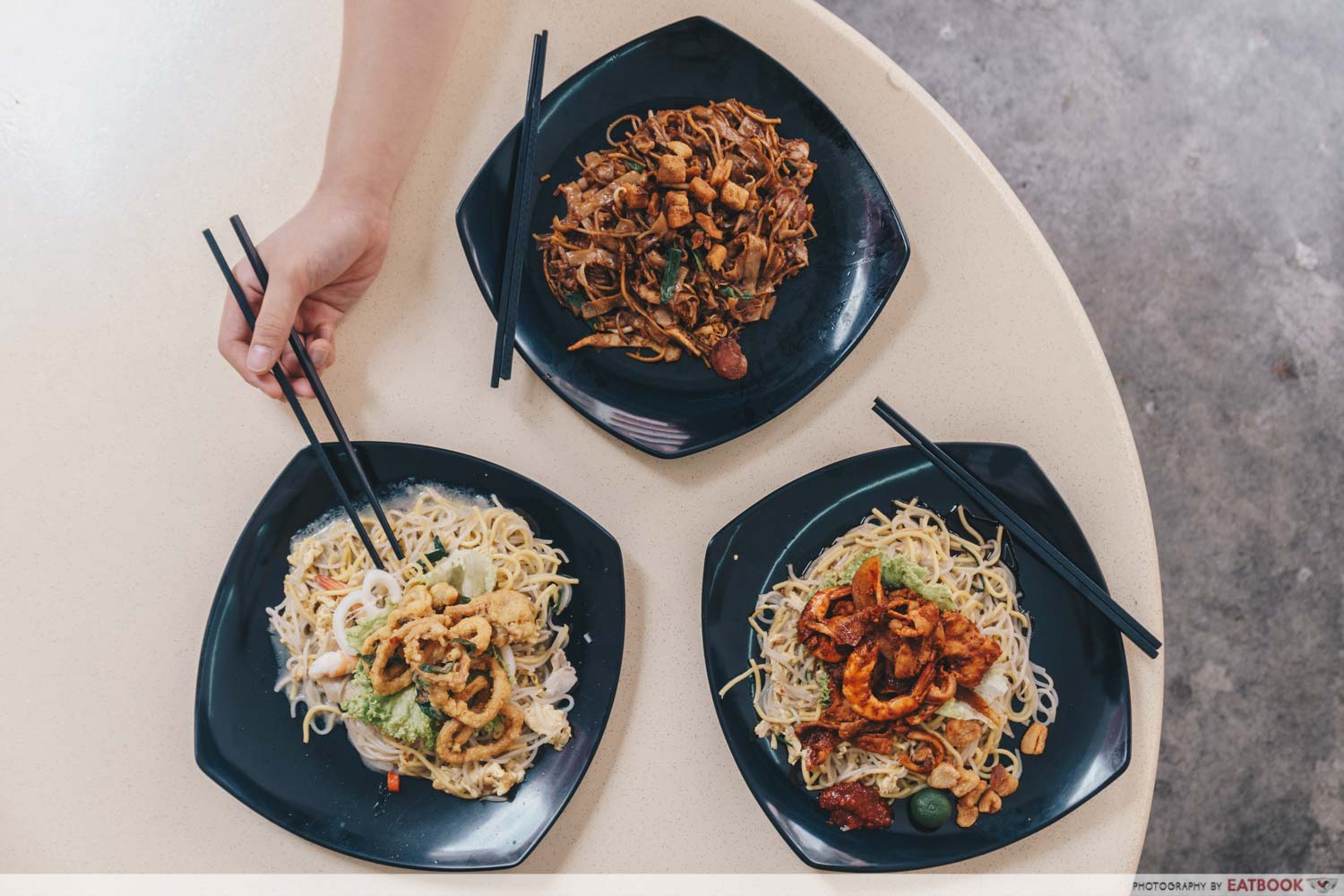 Mian Wang 1971 is the product of three generations of culinary expertise. Started 48 years ago by the family patriarch, the stall and wok has since been taken over by his son. The son's nephew takes care of the business side of things, and the influence of all three generations is plain to see.
Everything is built on the foundation of the patriarch's classic Hokkien mee recipe. Inspired by modern-day trends, they've breathed new life into that recipe by adding unique toppings like salted egg yolk calamari and sambal pork belly.
The family has branched out too, owning the adjacent stall, Lao Cai's Curry, which serves up curry rice with similarly interesting toppings like salted egg pork and satay pork.
We headed down to assess whether it's a gimmick to attract customers, or if they've really broken new ground in the Hokkien mee game.
Food at Mian Wang 1971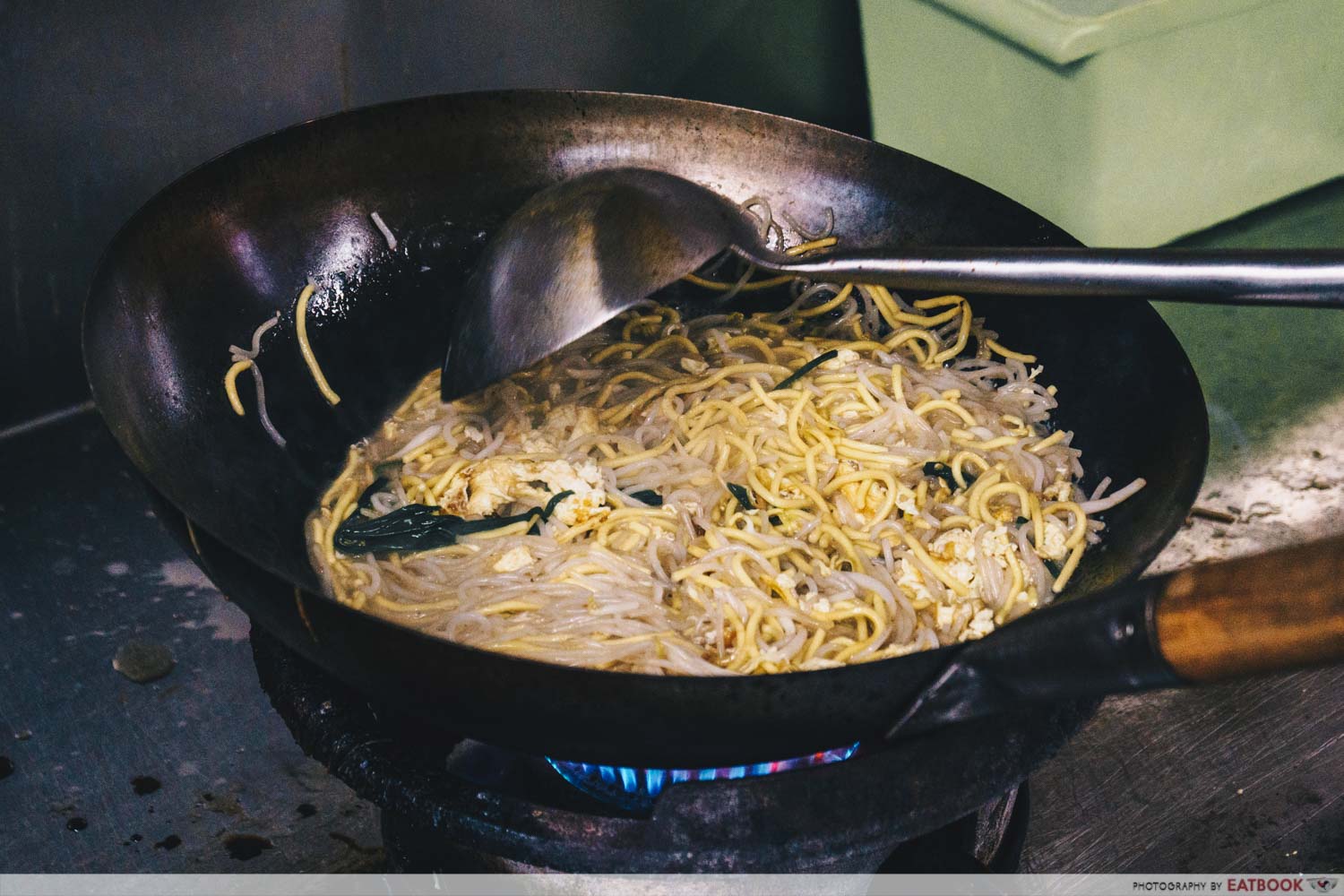 Watching the chef's skillful wok handling, skipping our noodles around like a puppet on a string, it's not difficult to tell that cooking Hokkien mee is in his blood. His control and the ease he exudes is the sort that's only possible after years of practice.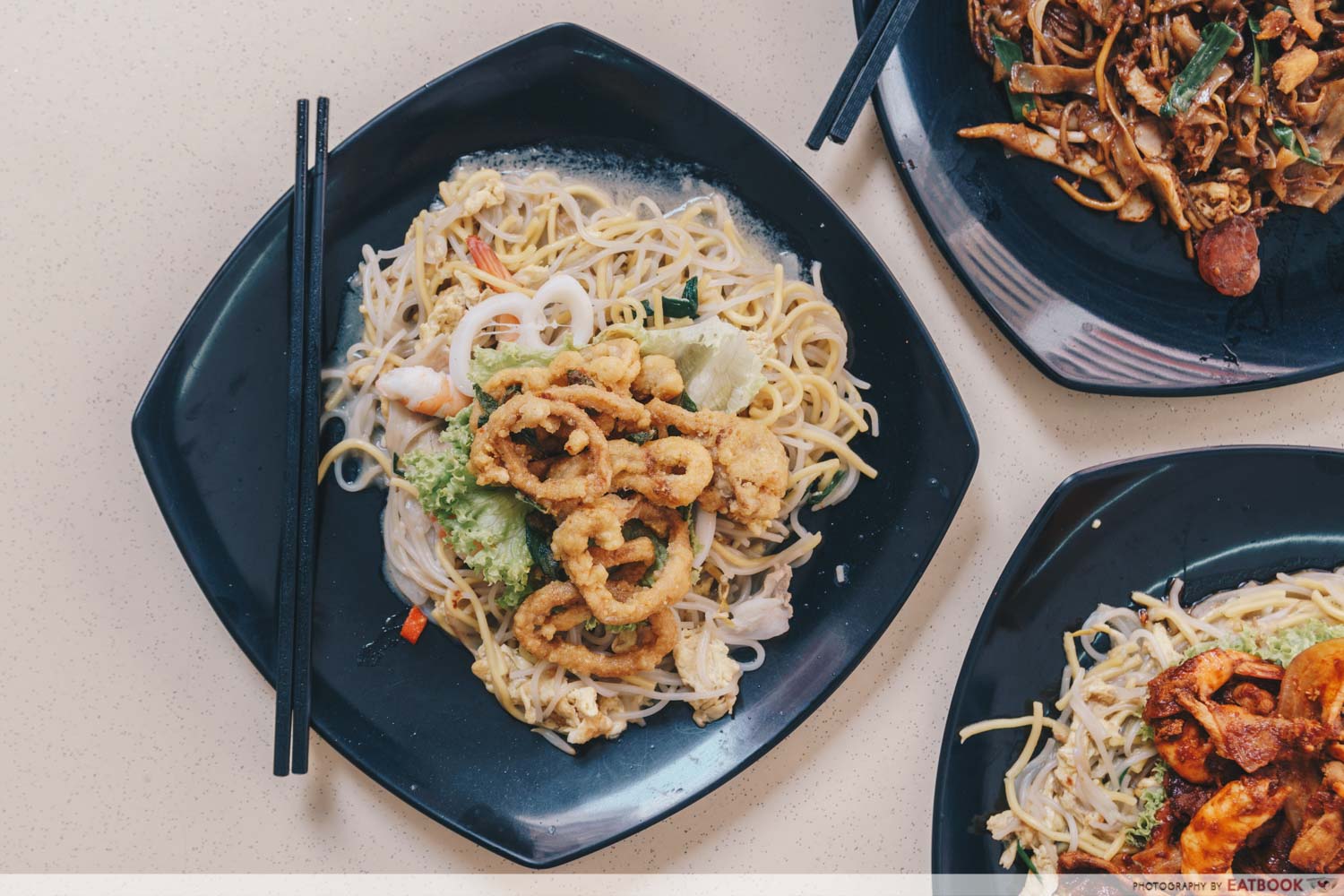 That experience comes to fruition in the Salted Egg Calamari Hokkien Mee ($5.50/$7.50). Wok hei permeates the plate, adding its distinctive fragrance to each noodle. While eyes are inevitably drawn to the mound of salted egg squid rings crowning our dish, these noodles are equally attractive in the flavour department.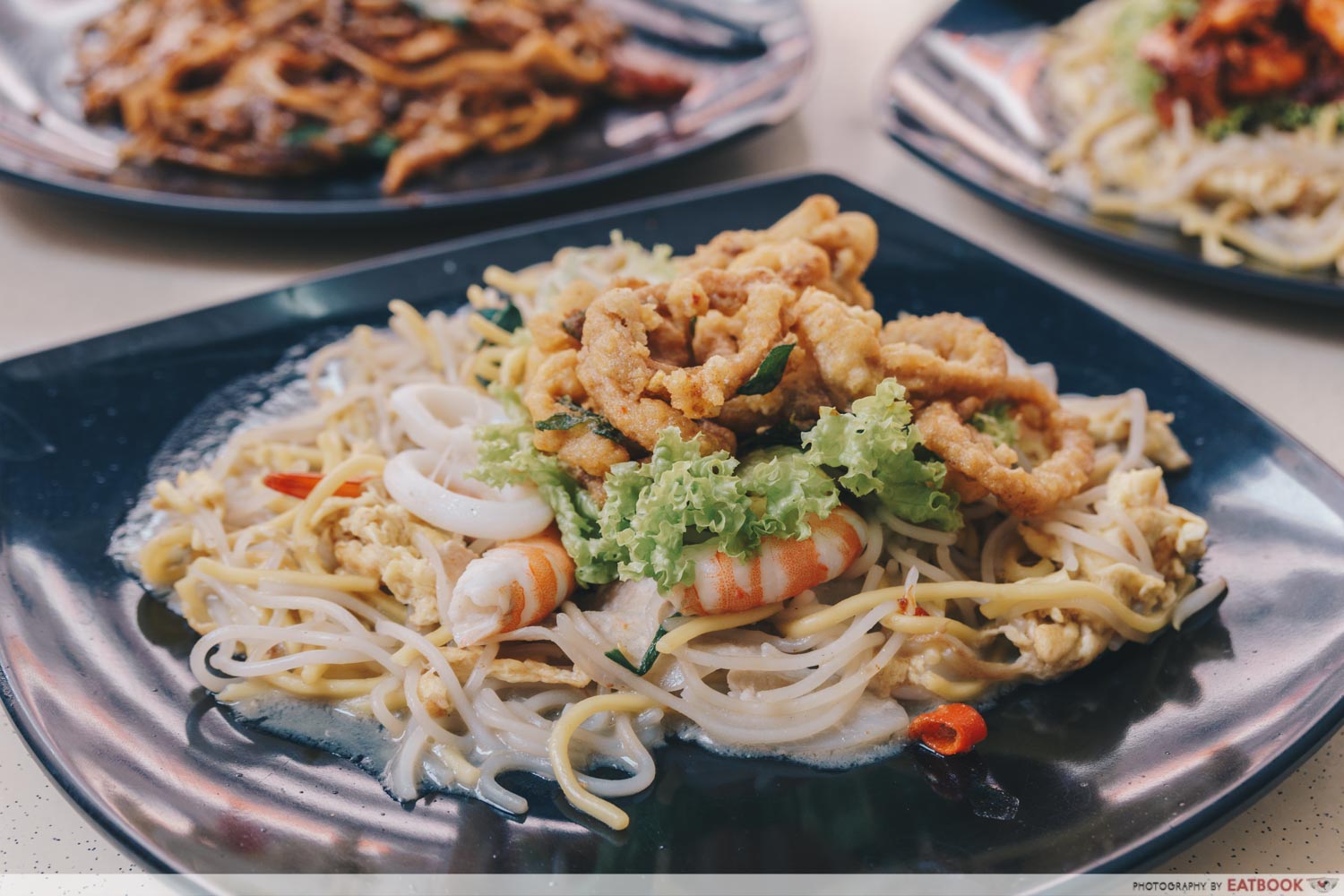 Hokkien mee consistency comes in a spectrum, from wet and slippery sauces to drier, stickier gravies. This version falls into the latter category, and personally, I'm a fan. It makes the noodles easier to pick up and results in more concentrated flavours.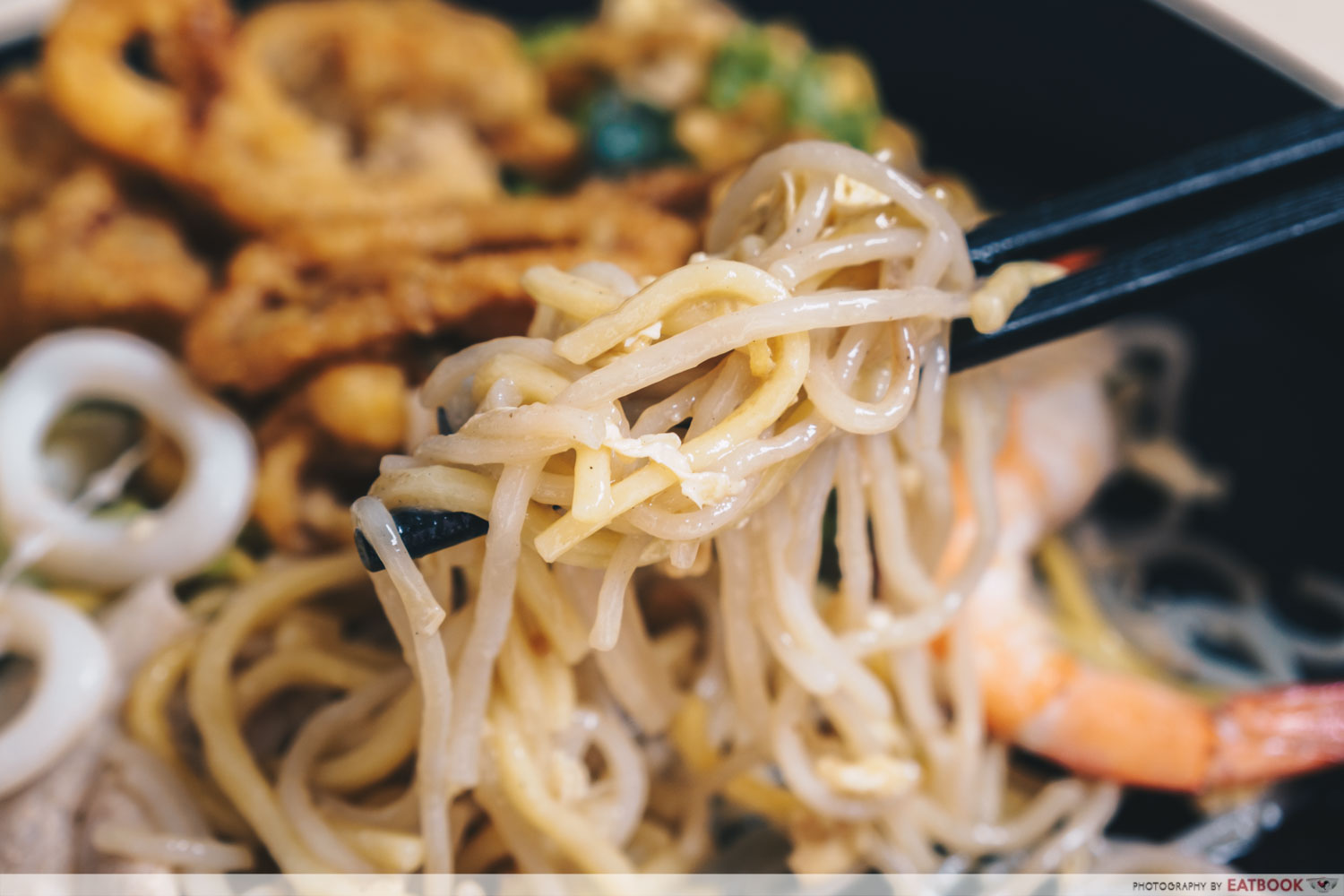 These noodles were packed with umami flavour, thanks to the addition of prawn stock while frying. However, we did wish there was a slightly more distinct seafood punch, possibly through the use of a more intense broth.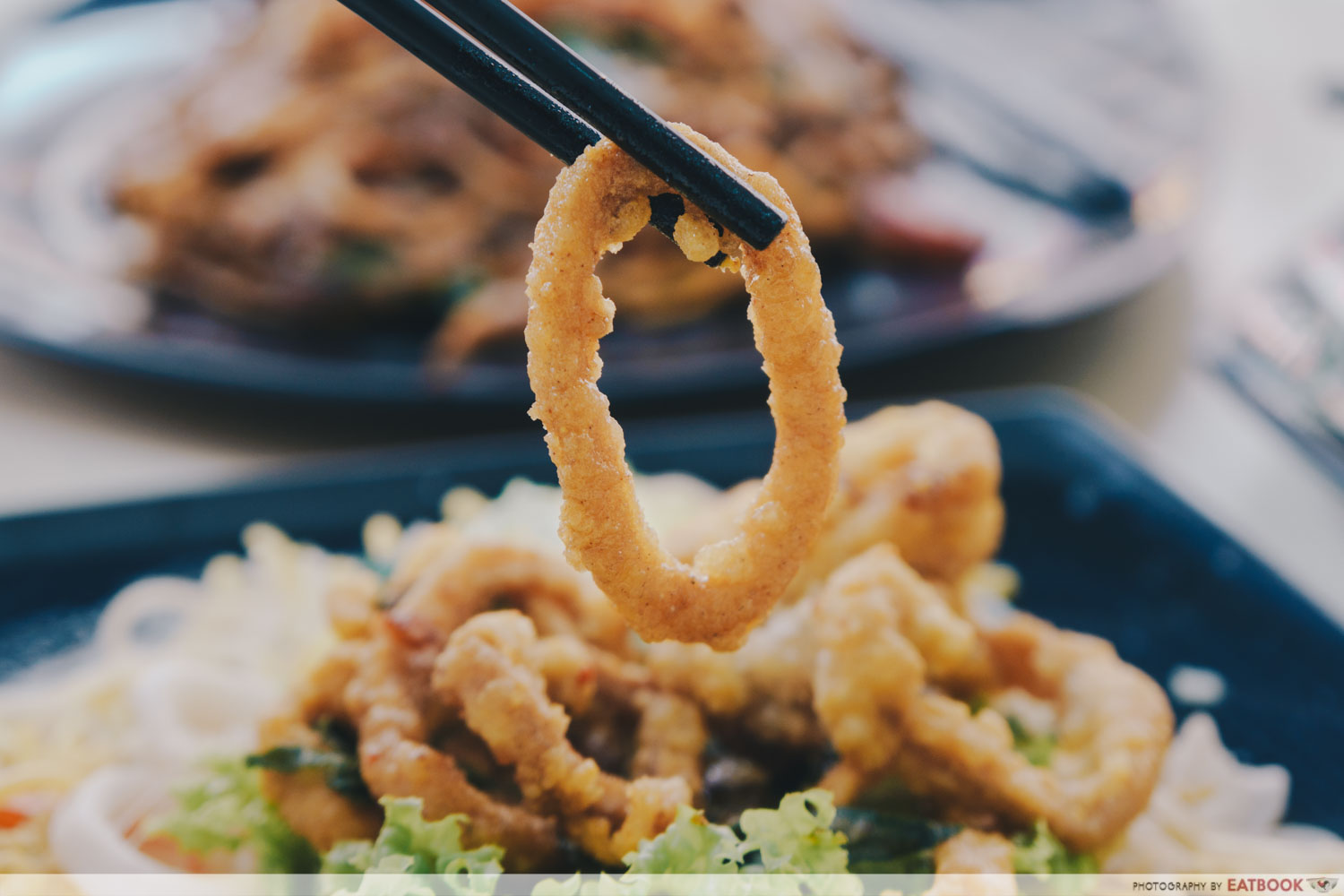 I'm always wary of squid dishes from hawker stalls. They're awfully hit or miss; often overcooked and rubbery, almost like chewing on a tire. Fortunately, our golden rings were fried wonderfully, boasting gratifyingly crisp batter and tender, bouncy flesh.
Salted egg punch came through in a margarine-salted egg sauce that thoroughly coated our bands of squid. That creamy sauce seeped into the batter, granting powerful salted egg flavour without causing sogginess.  Savoury and crispy with hints of curry leaf and chilli padi spice in the background, we couldn't stop munching on those alluring rings.
While the noodles and calamari were a superb one-two punch, a capable supporting cast of ingredients had their back and enabled them to shine. Prawns, strips of pork belly, and squid rings peeked out amongst the noodles, all cooked well and providing varying textures and flavours.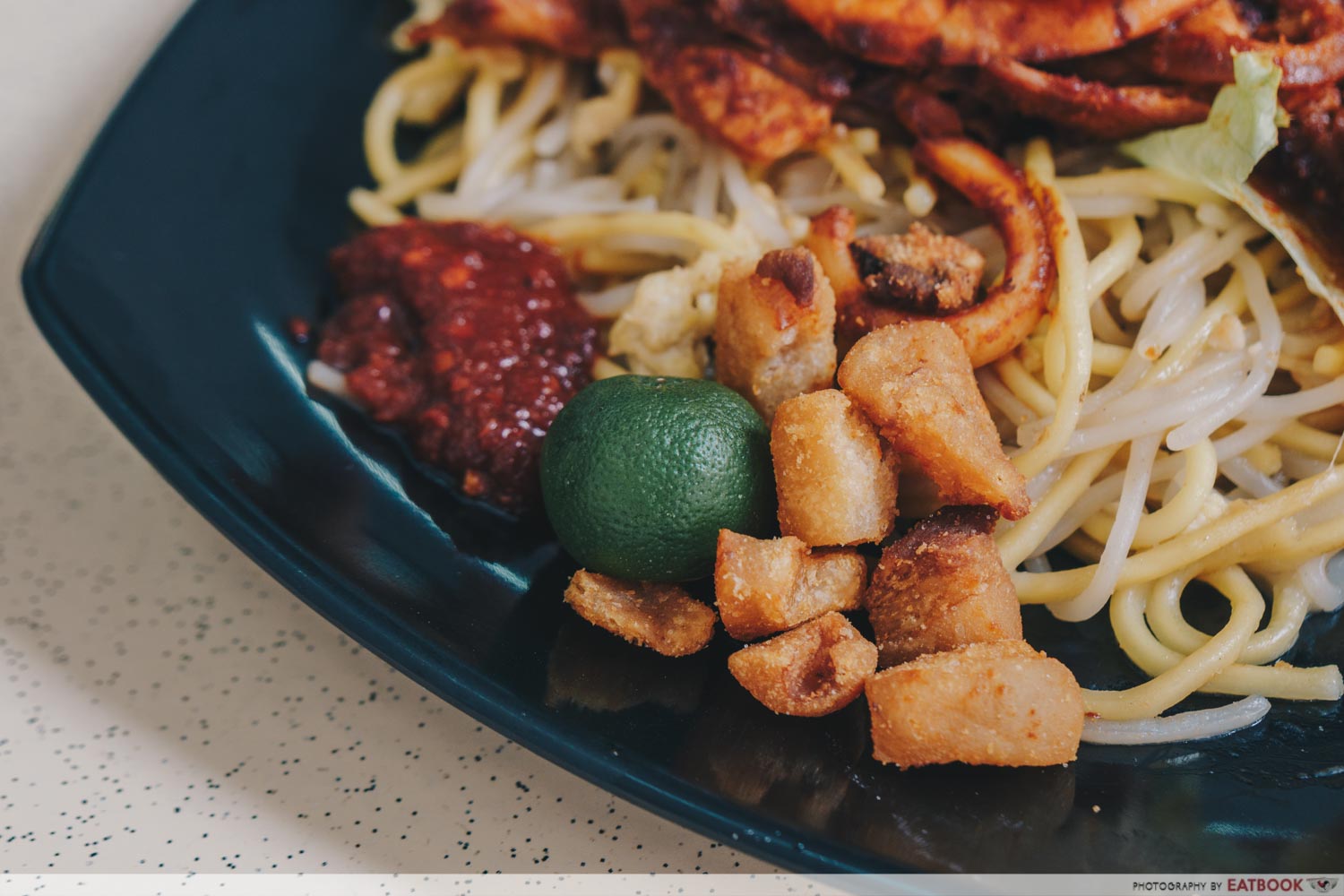 A generous smattering of pork lard also lay along the side. These acted like sneaky flavour missiles, adding occasional pops of crunchy saltiness to our mouthfuls of slippery noodles.
The only knock on this plate is that the calamari and Hokkien mee combination wasn't as cohesive as what we received in our second dish.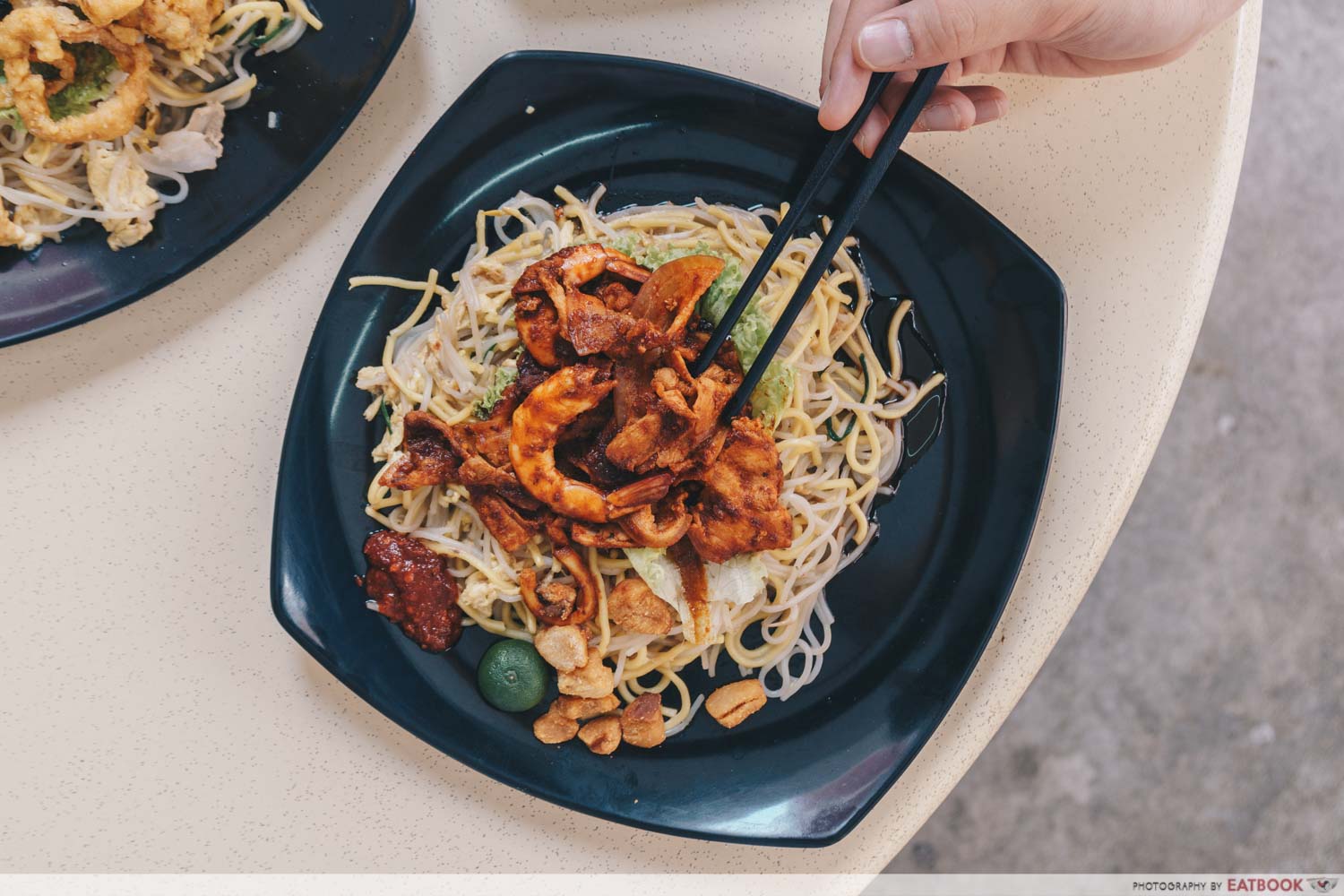 Sambal Belacan Pork Belly Hokkien Mee ($5.50/$7.50) may be the name, but this heaping dish of noodles also comes with tender prawns and squid fried in fragrant sambal paste.
Many people consider sambal an integral part of Hokkien mee, so fully incorporating it into the dish was a stroke of genius. Conceptually, it's a great idea, but the execution was on point too. Adding meaty, spicy pork belly to the classic sambal-Hokkien mee duet gave an extra dimension to each bite that we never knew we needed.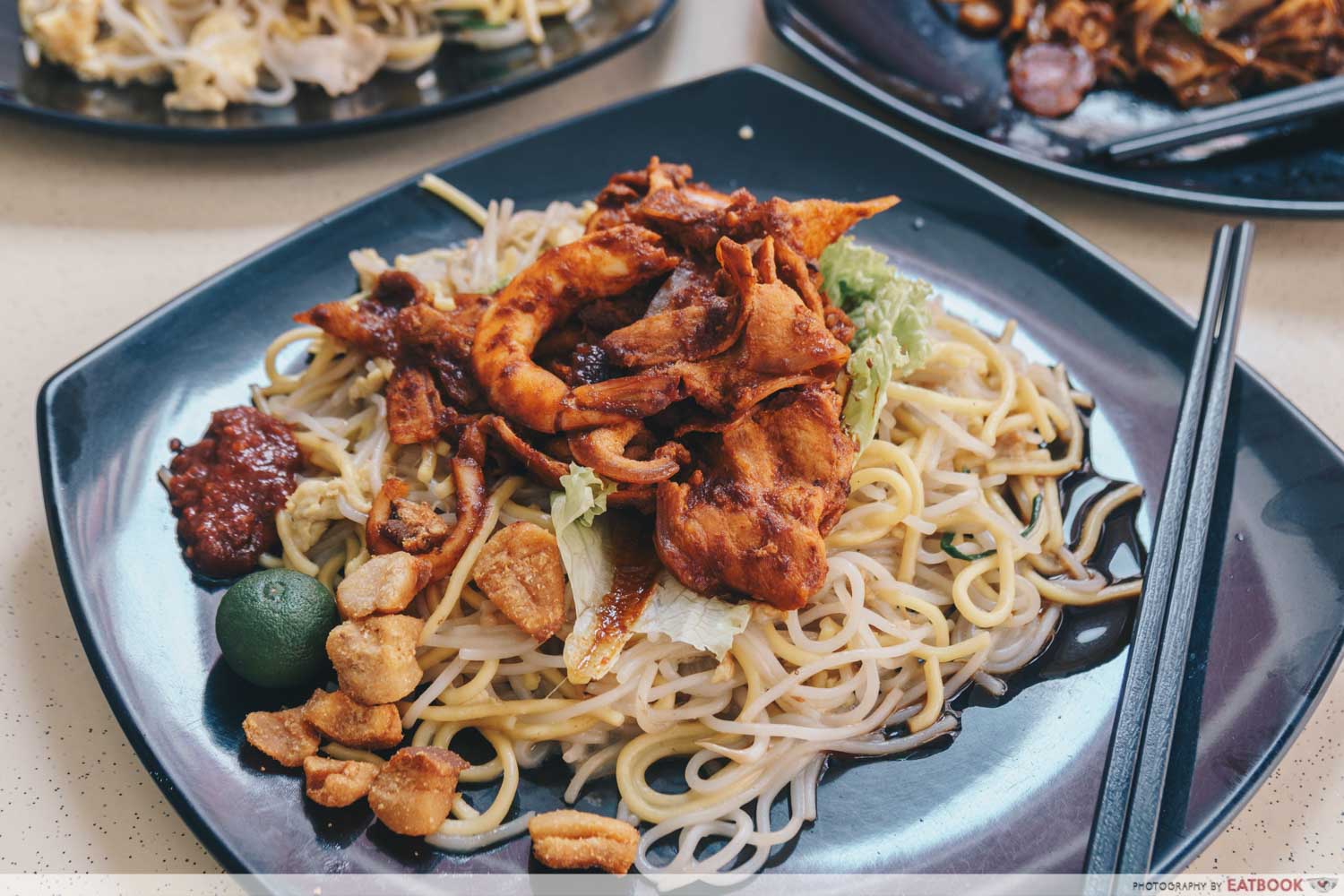 The sambal itself was formidable. Bearing an ashy red hue, it wasn't too sweet and had a deep savoury flavour from belacan and gula melaka – both standard sambal tumis ingredients. It had a decent kick of heat that dissipated quickly, never developing into an obnoxious, tongue-burning inferno.
Sure, you could always have standard Hokkien mee with a strip of pork belly and a dollop of sambal. But, when that aromatic sambal kick is thoroughly infused into each strip of pork, the harmony of flavours is simply on another level.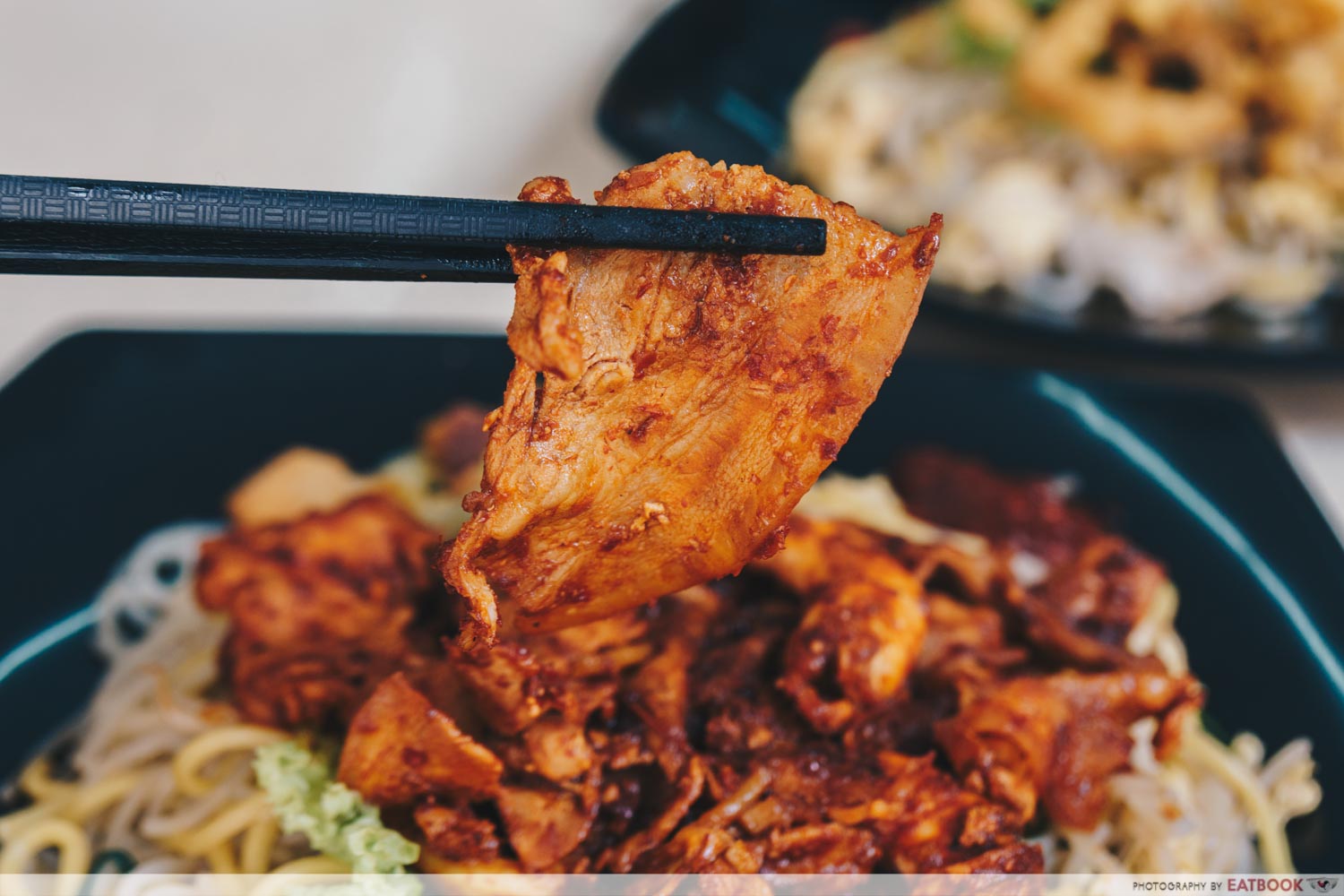 To be honest, protein-wise, we'd rather eat the salted egg calamari in isolation. There's something about that combination of sotong texture and salted egg flavour that's irresistible. However, we enjoyed this plate more as a whole, as the sambal pork complemented and elevated the noodles rather than simply being a topping.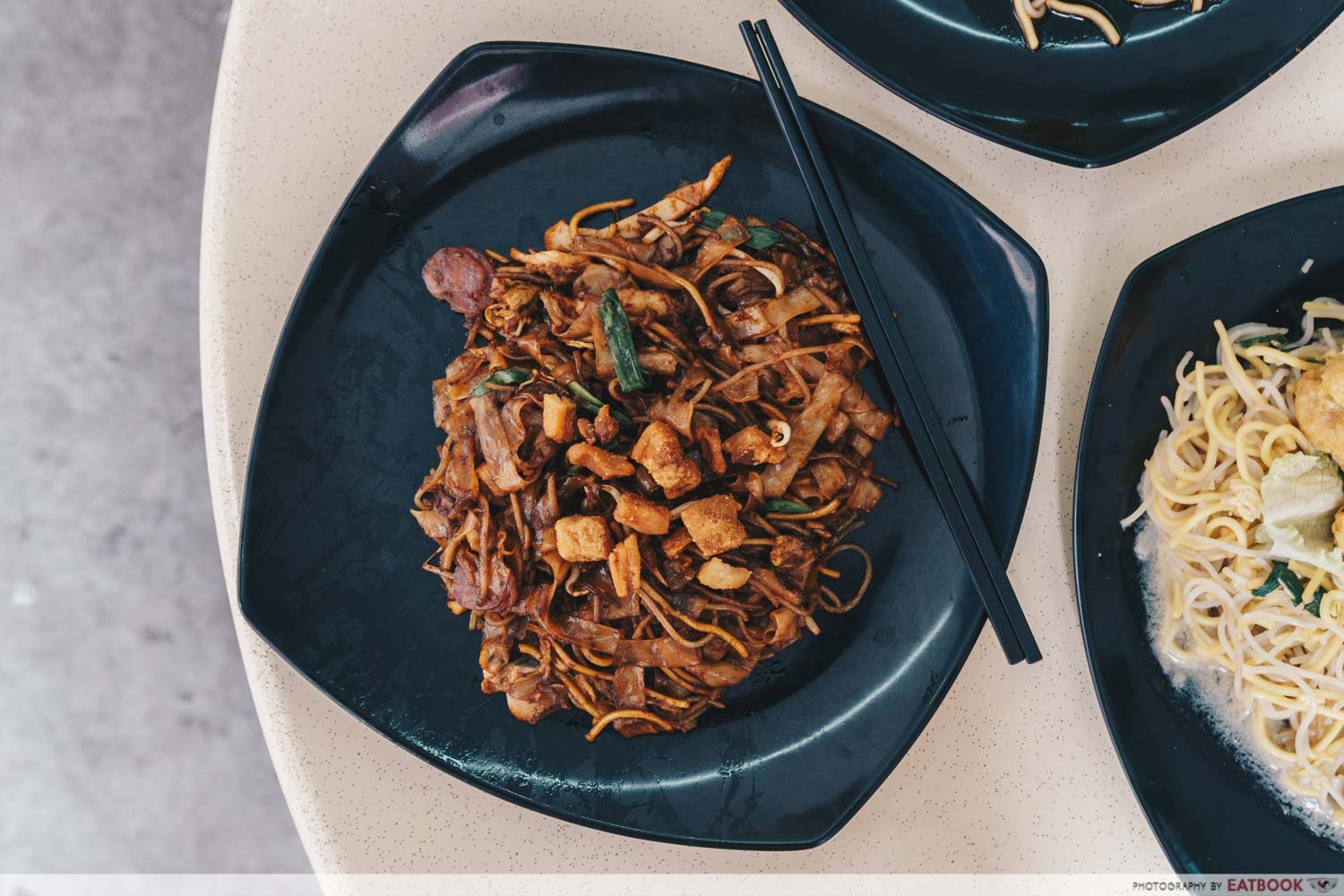 If you are not a fan of Hokkien mee, Char Kway Teow ($3.50/$4.50/$7) is your sole option here. We ordered the smallest portion, which is certainly sufficient to fill up one hungry diner. There's definitely no skimping on ingredients, as cockles, lup cheong and pork lard are all standard inclusions.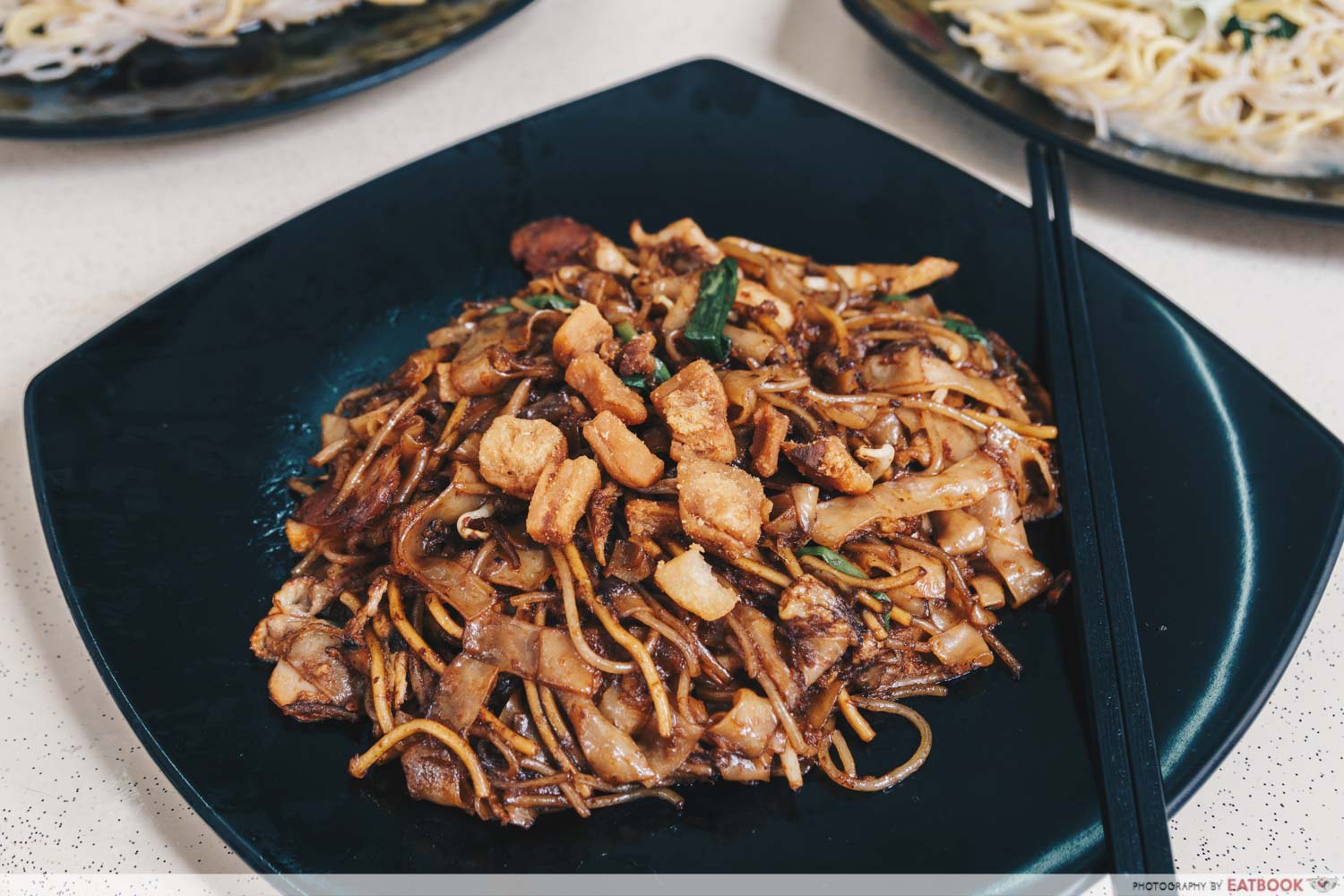 There wasn't anything objectionable about this plate, but it simply didn't reach the heights of our Hokkien mee. A minor quibble we had was the ratio of kway teow to mee. It leaned slightly more toward the mee side than normal. While mee gives nice textural contrast, too much results in dry char kway teow.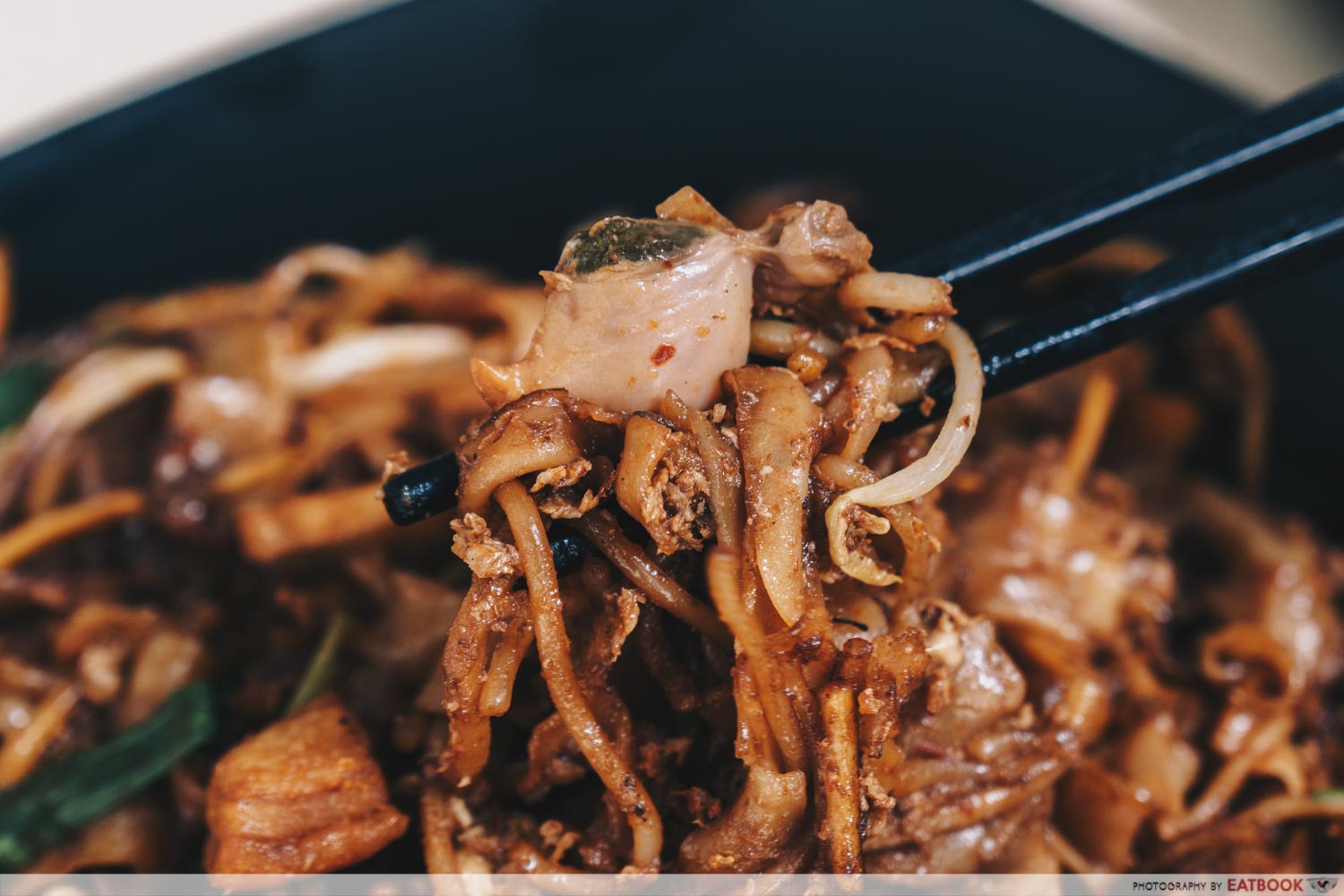 That classic spicy-sweet chilli and dark soy sauce flavour profile was present, but the flavours weren't as full-bodied as we'd hoped, with noticeably less wok hei than its Hokkien mee counterparts.
Ambience at Mian Wang 1971
Perhaps "hidden gem" has become a clickbaity phrase in the world of food journalism, but this humble stall exemplifies the term. Tucked into a small coffee shop at the base of a HDB block, non-Bukit Batok residents would struggle to chance upon this place. It's not that accessible by train either, requiring a full 10-minute walk from Bukit Gombak MRT station.
The verdict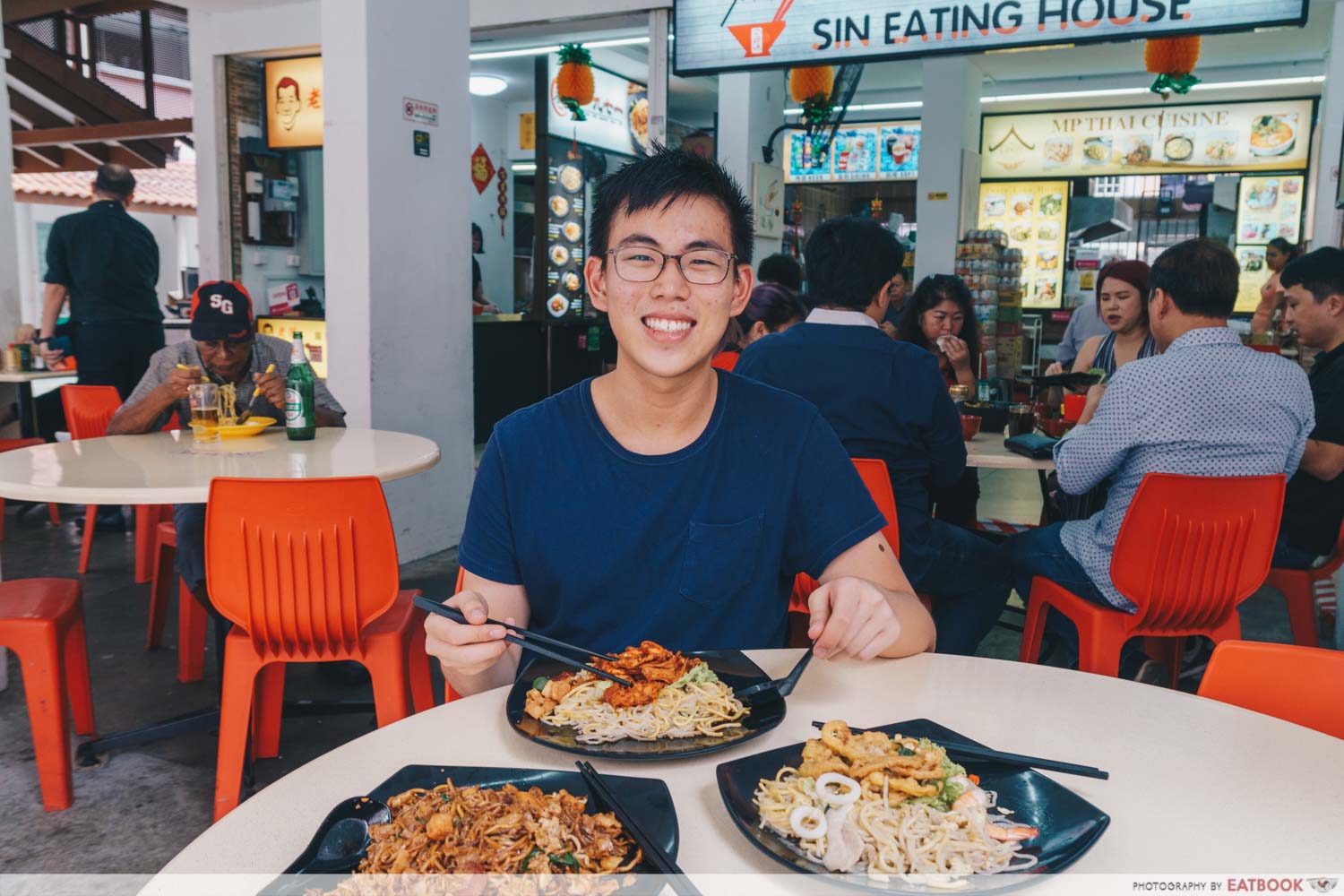 Fusion influences and new takes on hawker food are increasingly common nowadays. Hokkien mee isn't usually a dish that receives fresh ideas though, and certainly not at a nondescript Bukit Batok stall. Mian Wang 1971 does it with aplomb, building on a darn good Hokkien mee recipe and adding twists that genuinely work.
Be sure to check out our review of its adjacent sister stall, Lao Cai's Curry!
Discover more places that put a fresh spin on local classics with our reviews of Wok In Burger and Yobanmian.
Wok In Burger Review: Chilli Crab Burger And Salted Egg Pork Burger By Keng Eng Kee
Let us know your favourite hokkien mee stalls in the comments below!
Address: 537 Bukit Batok Street 52, Sin Eating House, Singapore 650537
Opening hours: Tue-Fri 11am to 3pm, 4:30pm to 9pm, Sat-Sun 11am to 9pm
Tel: 8728 8886
Website
Photos taken by Lim An.
This is an independent review by Eatbook.
Summary
Pros
– Addictive salted egg yolk calamari
– Harmonious sambal pork belly hokkien mee
– Hokkien mee has terrific wok hei
Cons
– Average char kway teow
– Not very accessible
Recommended dishes:Sambal Belacan Pork Belly Hokkien Mee ($5.50/$7.50), Salted Egg Calamari Hokkien Mee ($5.50/$7.50)
Opening hours: Tue-Fri 11am to 3pm, 4:30pm to 9pm, Sat-Sun 10:30am to 9pm
Address: 537 Bukit Batok Street 52, Sin Eating House, Singapore 650537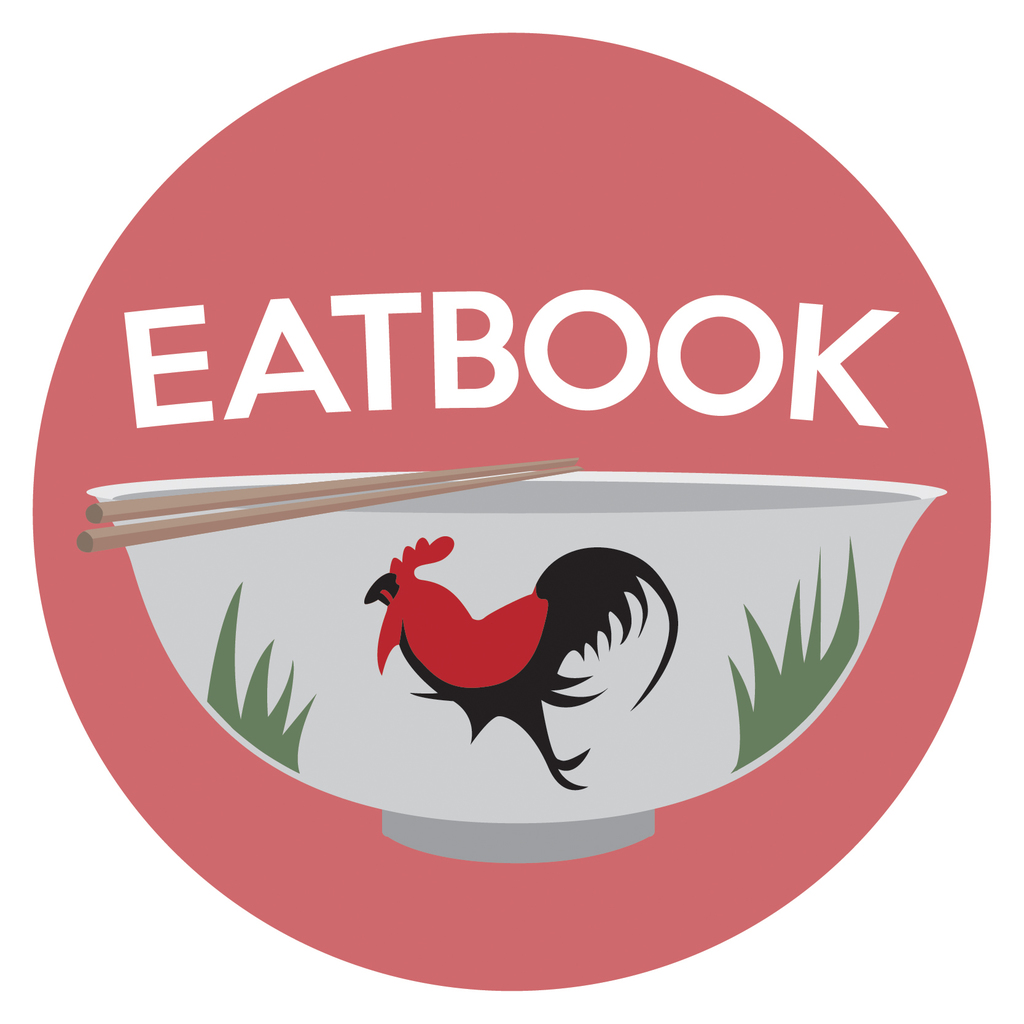 Drop us your email so you won't miss the latest news.