---
Healthy food delivery services
---
The new year offers a chance to set our goals for the months ahead. If being healthier is part of your "new year, new you" plan, then you might want to consider adopting a balanced diet. There's no excuse to be lazy as here is a list of healthy food delivery services in Singapore that can help you to slay through the year.
---
1. Nourish
---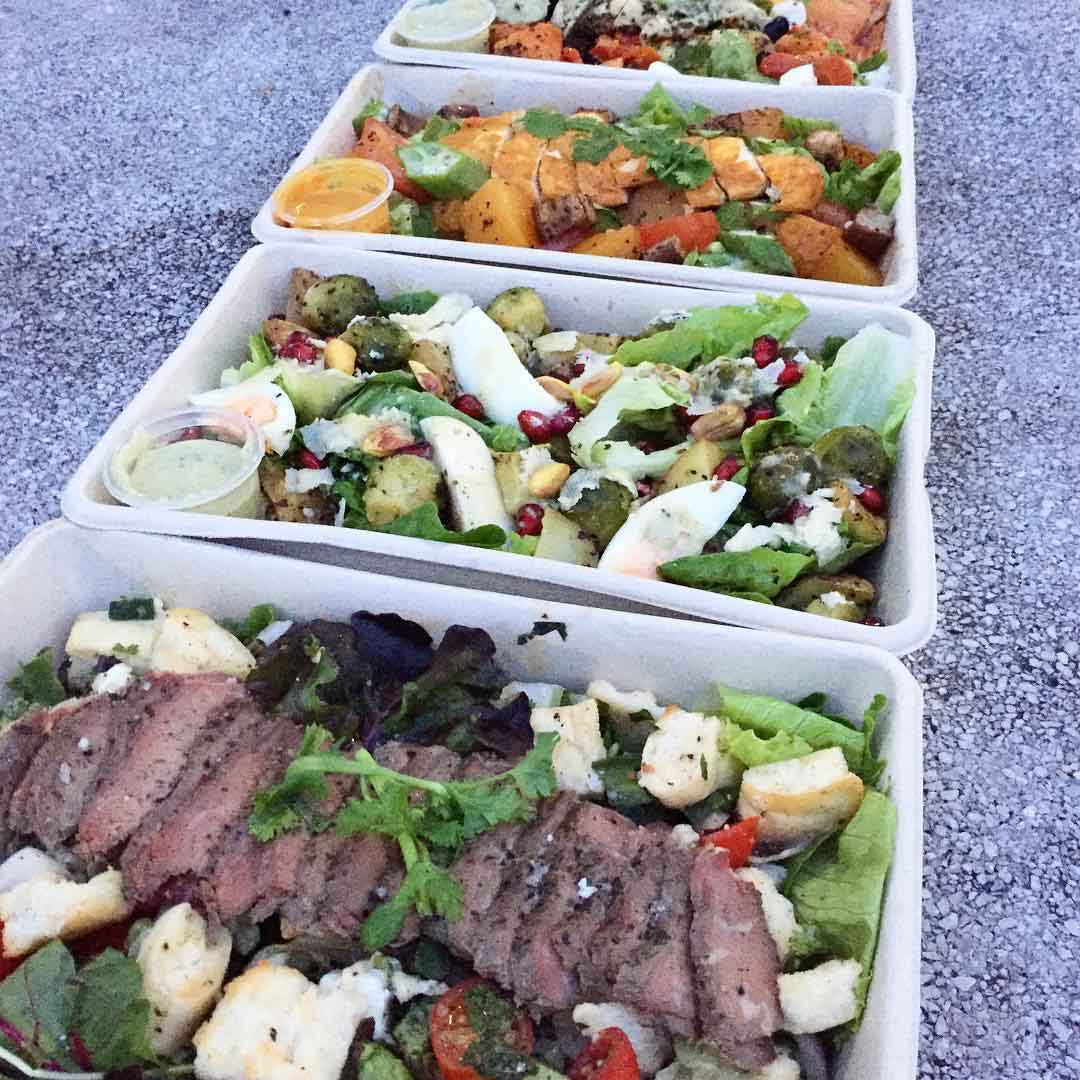 Image credit: @nourish.sg
Veggie lovers such as myself would vibe with Nourish's range of fresh salads. You won't just be munching on leaves, as their greens are topped with various proteins. The Teriyaki Australian Organic Grass-fed Beef Salad ($17) is packed with bold flavours, while their Lemon Herb Alaskan Wild-caught Salmon Salad ($18) has a refreshing tang. In line with saving the turtles, Nourish packs their salads in environmentally friendly boxes. As they're made with premium organic ingredients, the prices are a lil' steep, so save this as a mid-week treat.
Address: 3 South Buona Vista Road, #B1-35, Viva Vista Mall, Singapore 118136
Opening hours: Mon-Fri 11am to 6pm
Tel: 9800 5590
Website
---
2. Yummy Bros
---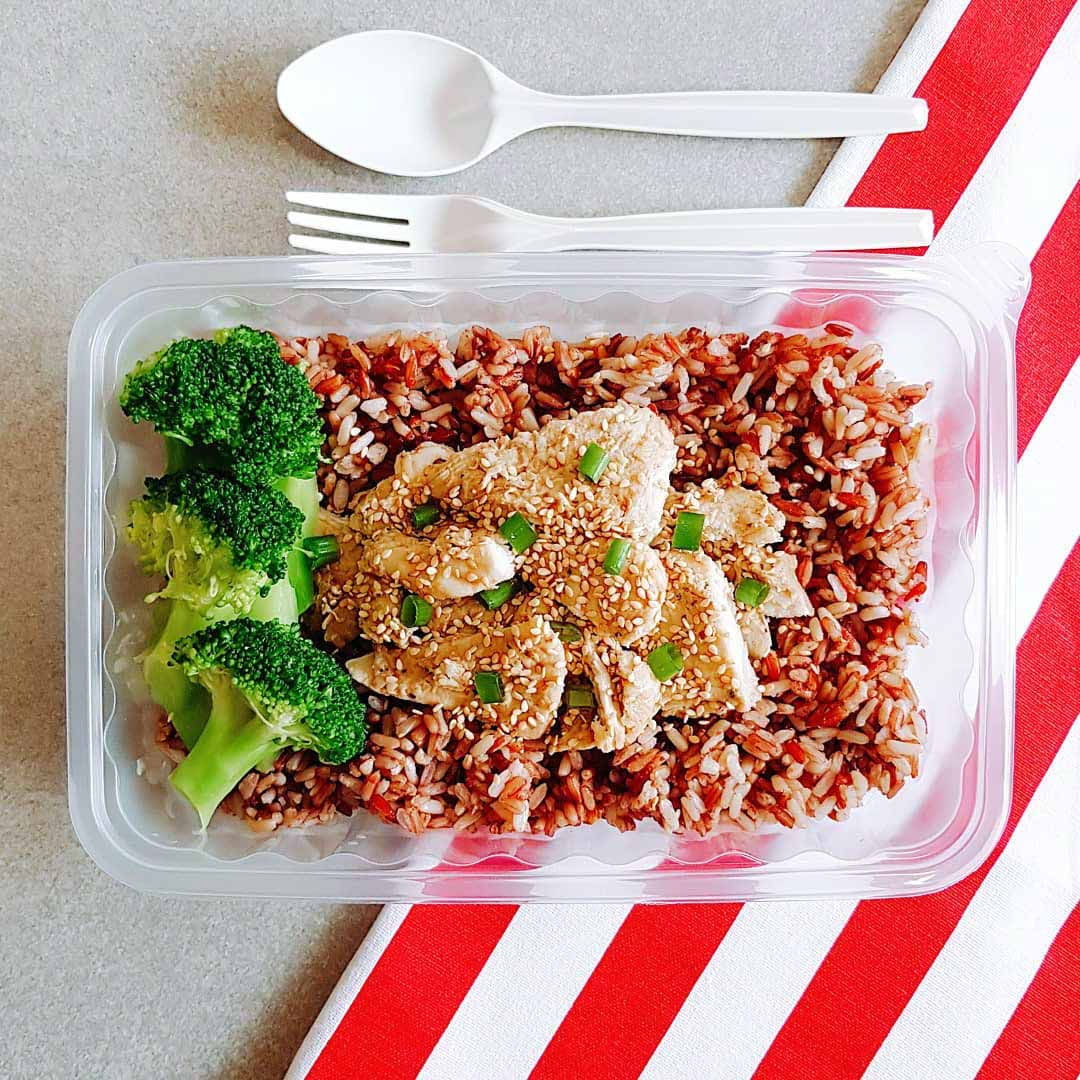 Image credit: @mr.geraldtan
You can tickle your taste buds with Yummy Bros' bento sets. These include familiar flavours such as Yummy Teriyaki ($6.50) and even Yummy Mala Chicken ($9.90) for lovers of Sichuan spices. We're drooling over the popular Yummy Beef ($8.90), which features tender beef chunks that have been braised for three hours. Picky eaters can easily customise their meals by swapping out vegetables, while those keeping track of their macros would find it a breeze to crunch those numbers with Yummy Bros' online calculator. 
---
3. FitThree
---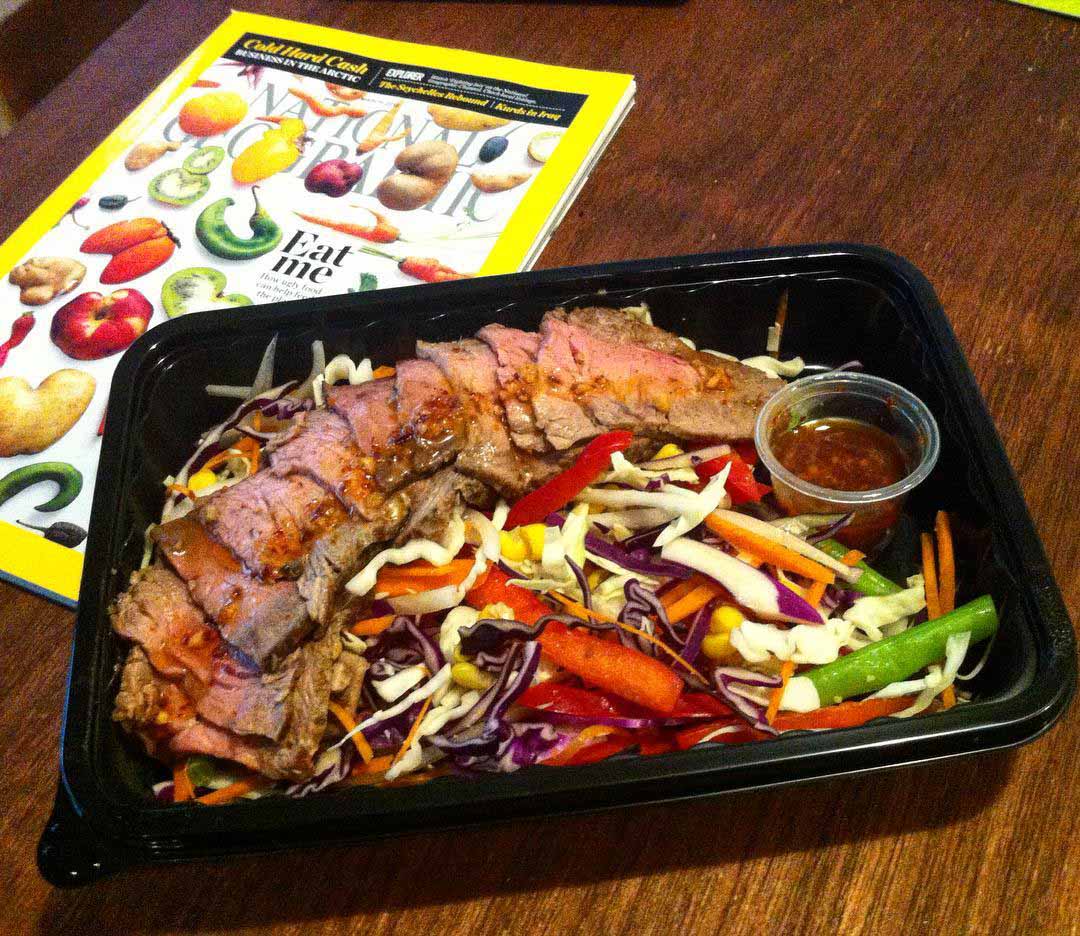 Image credit: @fitthreesg
Hammering home the idea of balancing nutrition with an active lifestyle is FitThree. Unlike other healthy food services that deliver to your doorstep, FitThree's pick-up points are found in gyms and yoga studios. There's no room to get bored with their meals as the menu changes weekly. At $12.90 each, their meals come in many forms including low-carb and vegetarian. I wouldn't mind diving into a hearty Cottage Pie, especially when it's only 510 calories. Be sure to plan your orders in advance as they only deliver to the pick-up points on Mondays and Thursdays. 
---
4. Lean Bento
---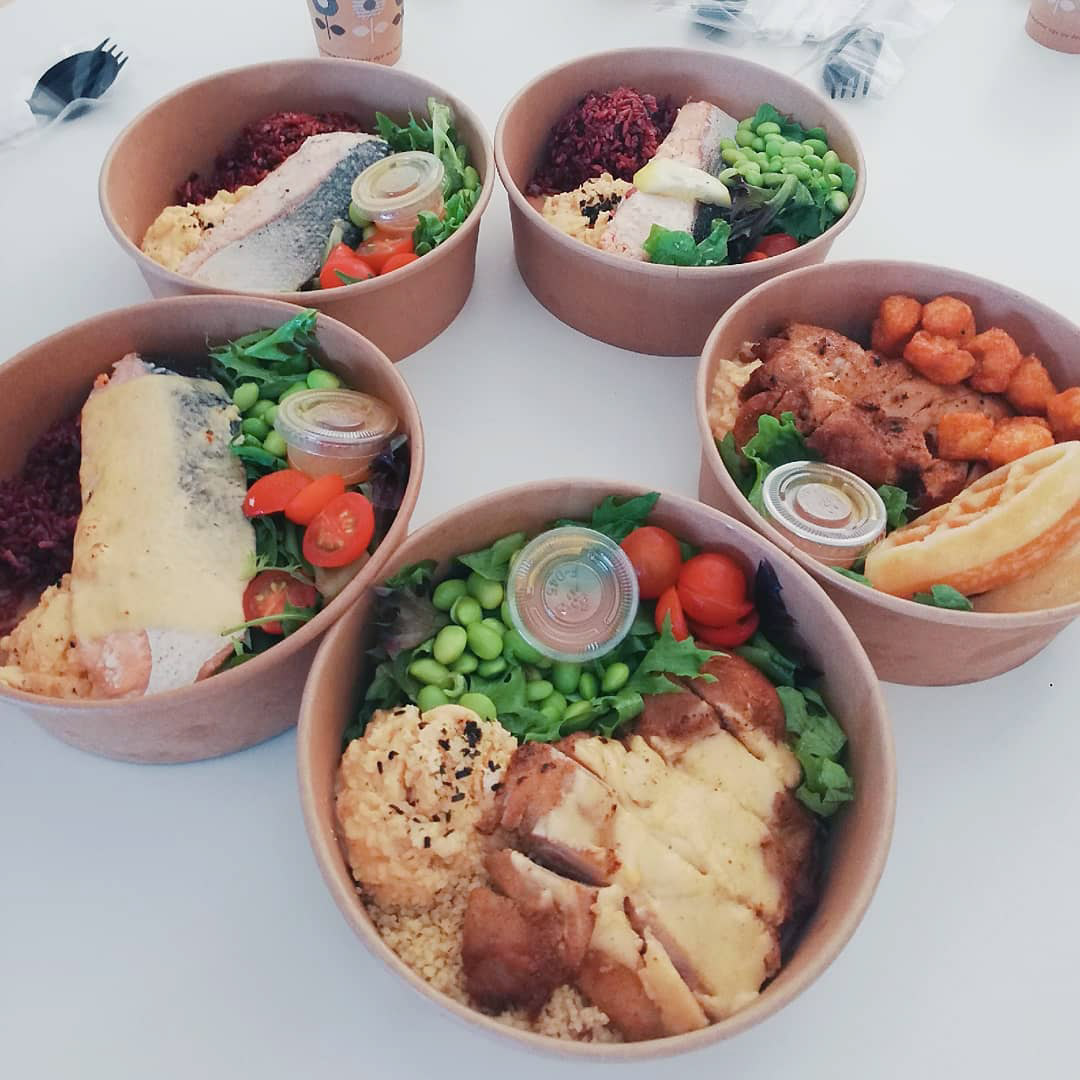 Image credit: @parfait.sg
Working outside the CBD probably leaves you with fewer healthy food options, especially if you work in an ulu industrial area. Thankfully, there is Lean Bento's islandwide delivery to rely on. This halal-certified eatery specialises in bento bowls such as the sweet and savoury Classic Honey Chicken Rice ($12.90), which is great for those bulking up. Their extensive menu caters to various dietary requirements including low-calorie, gluten-free, vegan, and vegetarian diets. Small-eaters can opt for their petite options too!
---
5. YOLO Food
---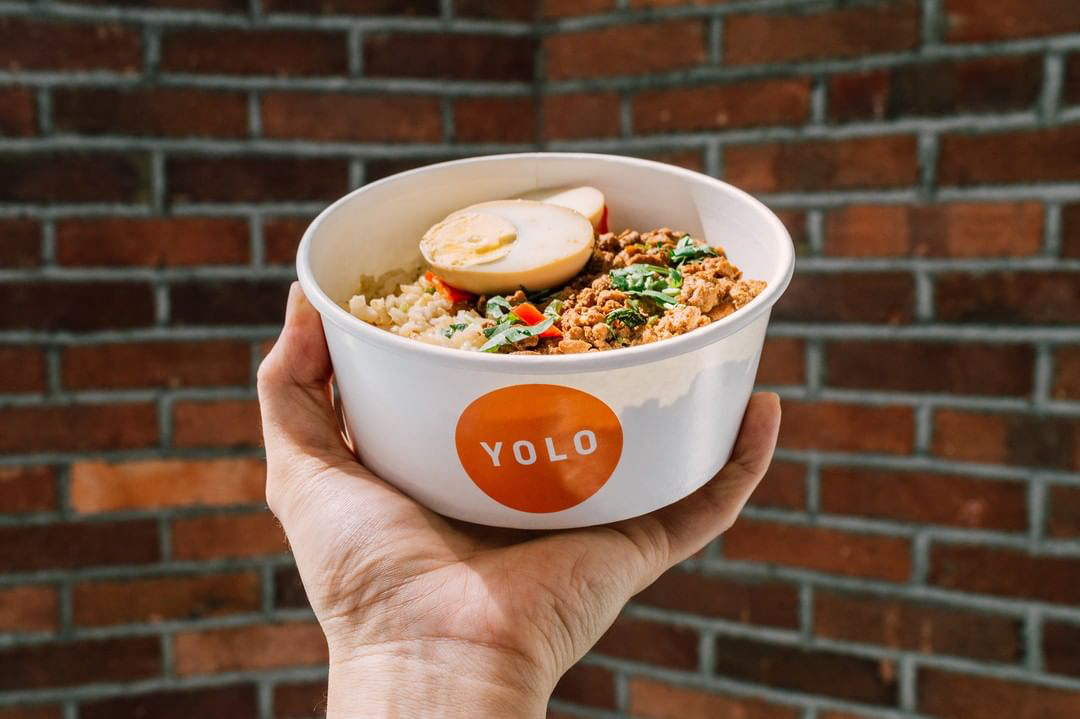 Image credit: @yolofoodsg
With meals crafted by an in-house nutritionist, YOLO Food helps you craft a balanced diet. You won't need to commit right away to a monthly subscription as there are packages for five, 10, and 30 days. They even have a half day plan which covers either your lunch or dinner. Eating clean won't be a bore with their creamy Curry Chicken with Brown Rice & Mixed Vegetables ($8.50) and piquant Kung Pao Chicken with Brown Rice ($8.50). It's hard to believe that these delicious bowls contain fewer than 600 calories! They also have sweet treats such as their Peanut Butter Chocolate Acai ($6.50).
Website | Full list of outlets
---
6. Grain
---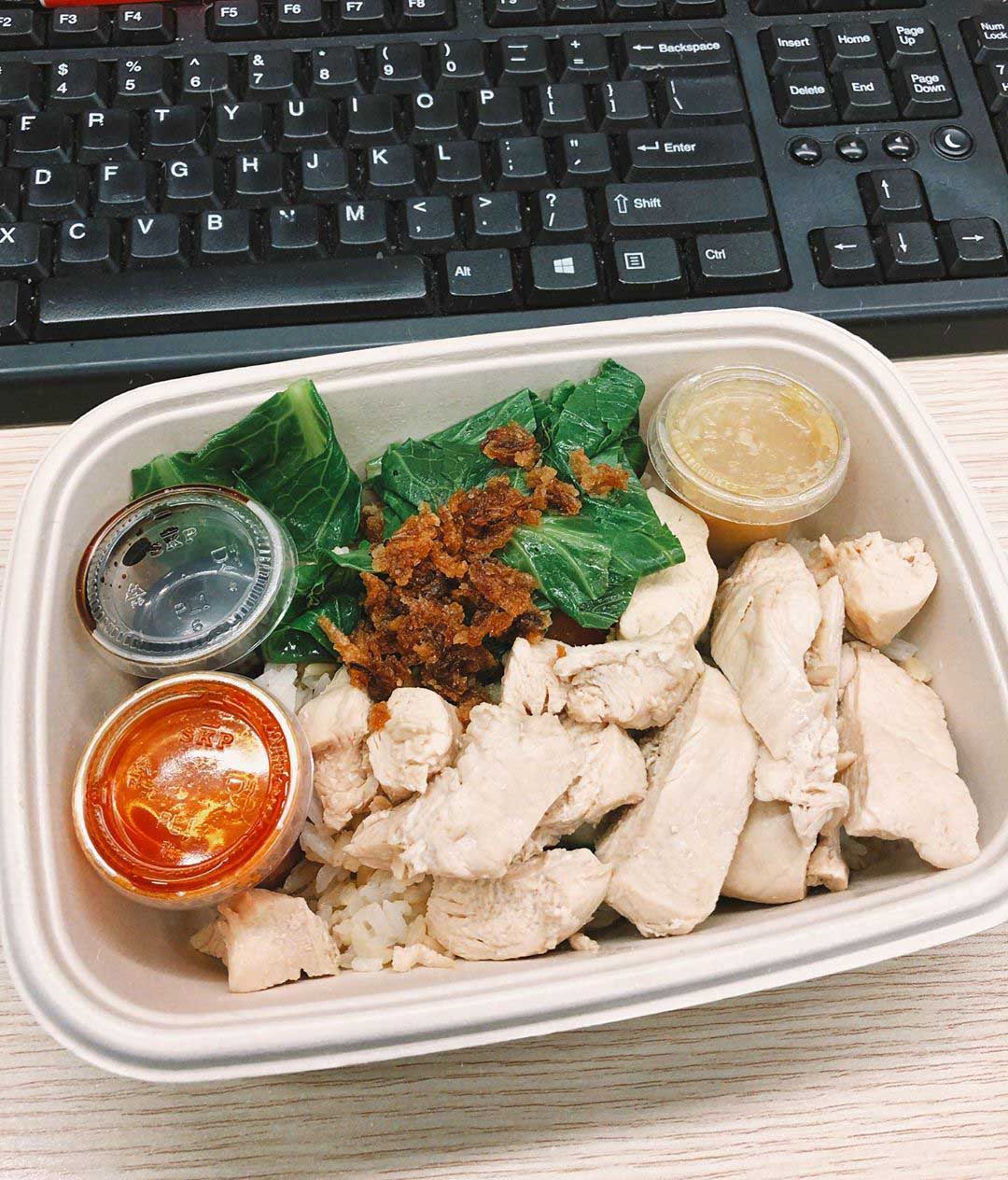 Image credit: @eatverest
Grain's name gives an inkling to the warm and wholesome meals they offer. Those who can't let go of carbs can satisfy themselves with healthier options such as sesame barley brown rice and black rice. Besides mainstay dishes, such as their juicy Grilled Farm Fresh Chicken ($10), Grain also mixes things up with creations by their in-house chefs. Right now, they're nailing local flavours with their spicy Nasi Lemak Ayam Masak Merah ($10) and nutritious Basil Thunder Tea Rice ($10). They prepare their meals in small batches and are unable to deliver islandwide yet. 
---
7. AMGD
---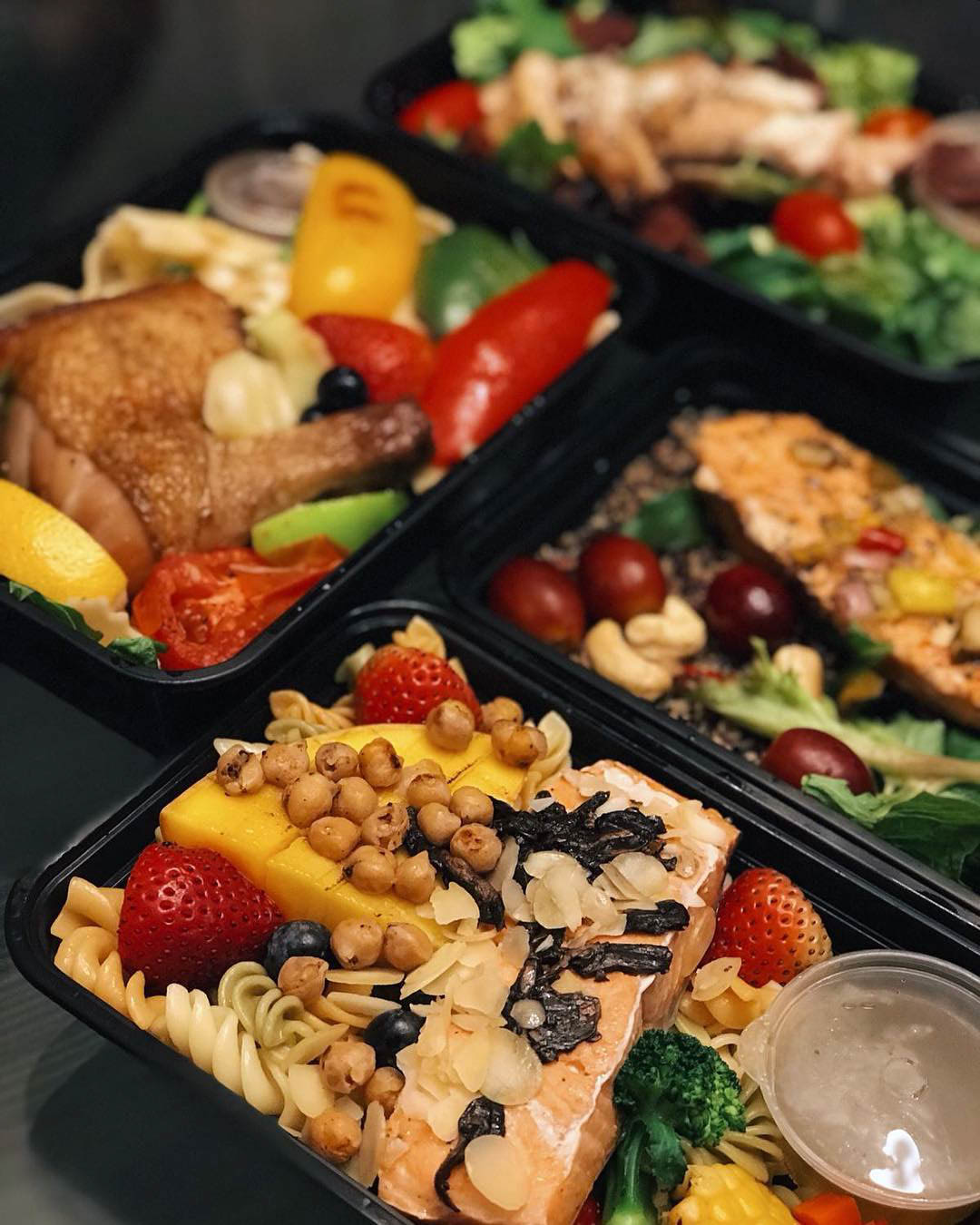 Image credit: @creativebagels
Straying away from the other healthy food delivery services on our list, AMGD offers a credit system. This means you'll score cheaper meals with a more extensive pass. An a la carte plan sets you back $17 for a single meal, while the gold plan lowers that to $12 per meal. There are plenty of options such as keto and vegetarian meals to suit your needs. Those who can't give up meat can check out the Funky Crazy Beef, which features slices of steamed beef garnished with beef bacon bits.
---
8. Boxgreen
---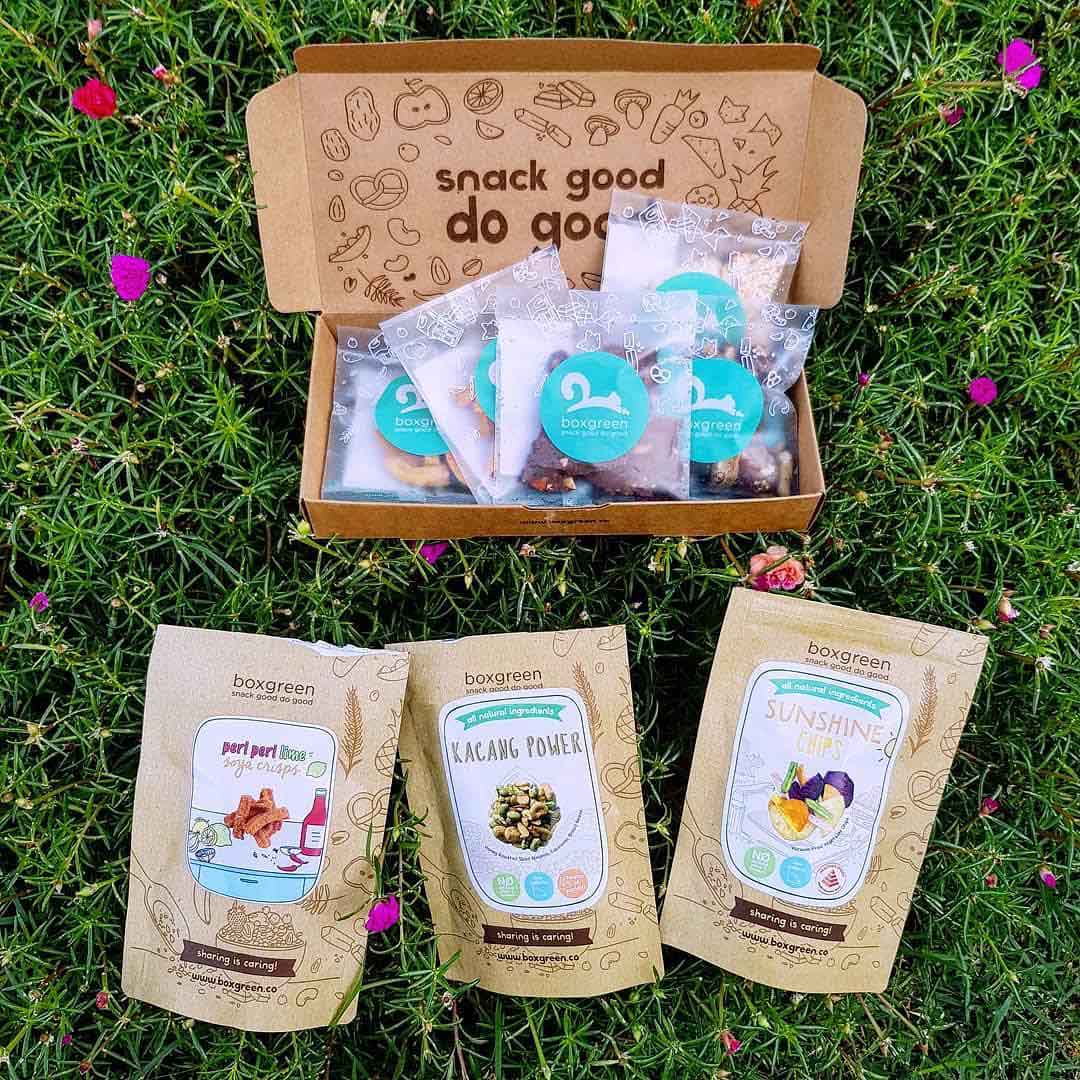 Image credit: @boxgreenco
Let's be real, snacking is crucial to power through that mid-day lethargy. If you're looking for more nutritious treats, check out Boxgreen's all-natural nuts and granolas. For $19.90 a box, you get to choose six snacks and how often you want them. The best part is that you're not obliged to subscribe for the long haul and can tap out at any time. Replace your usual Lays with their earthy Honey Mustard Roast Crisps that is slightly sweet and tangy. The savoury Peanut Pretzel Muddy Bites makes for a great post-workout snack as it comprises a mix of nutrients from unsalted peanuts, pretzels, cashews and dark chocolate chips. Plus, it's rewarding to know that a portion of your purchase supports Willing Hearts' soup kitchen.
---
9. Snack Guru
---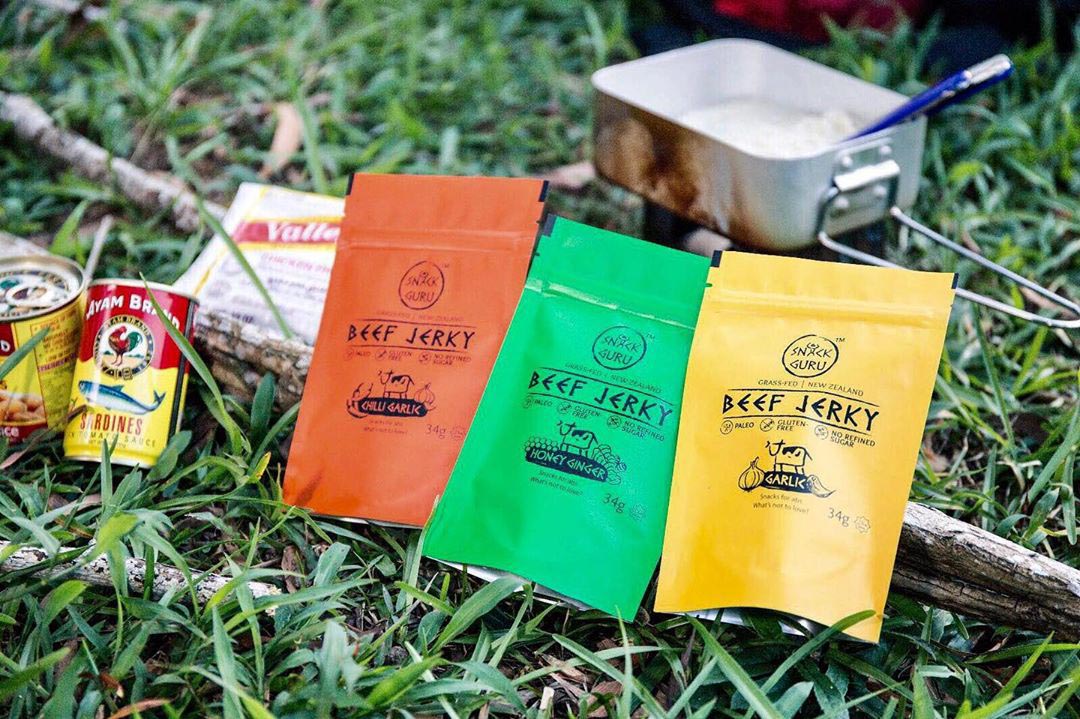 Image credit: @thesnackguru
Snack Guru's beef jerky comes in handy after a rad gym sesh or when you're feeling peckish at work. Made with grass-fed beef, their jerky is gluten-free and priced at $7.90 per pack. The Original Beef Jerky comes with a smoky aroma, and mala addicts can get their dose of spices with their Chilli Beef Jerky or Chilli Garlic Beef Jerky. BTW, these chewy bites are halal too. Pastry shop Oh My Goodness! is also found under Snack Guru's collection. They have baked goods such as Golly – The Signature Chocolate Cake ($39) to help you with that sweet tooth.
---
10. The Edible Co
---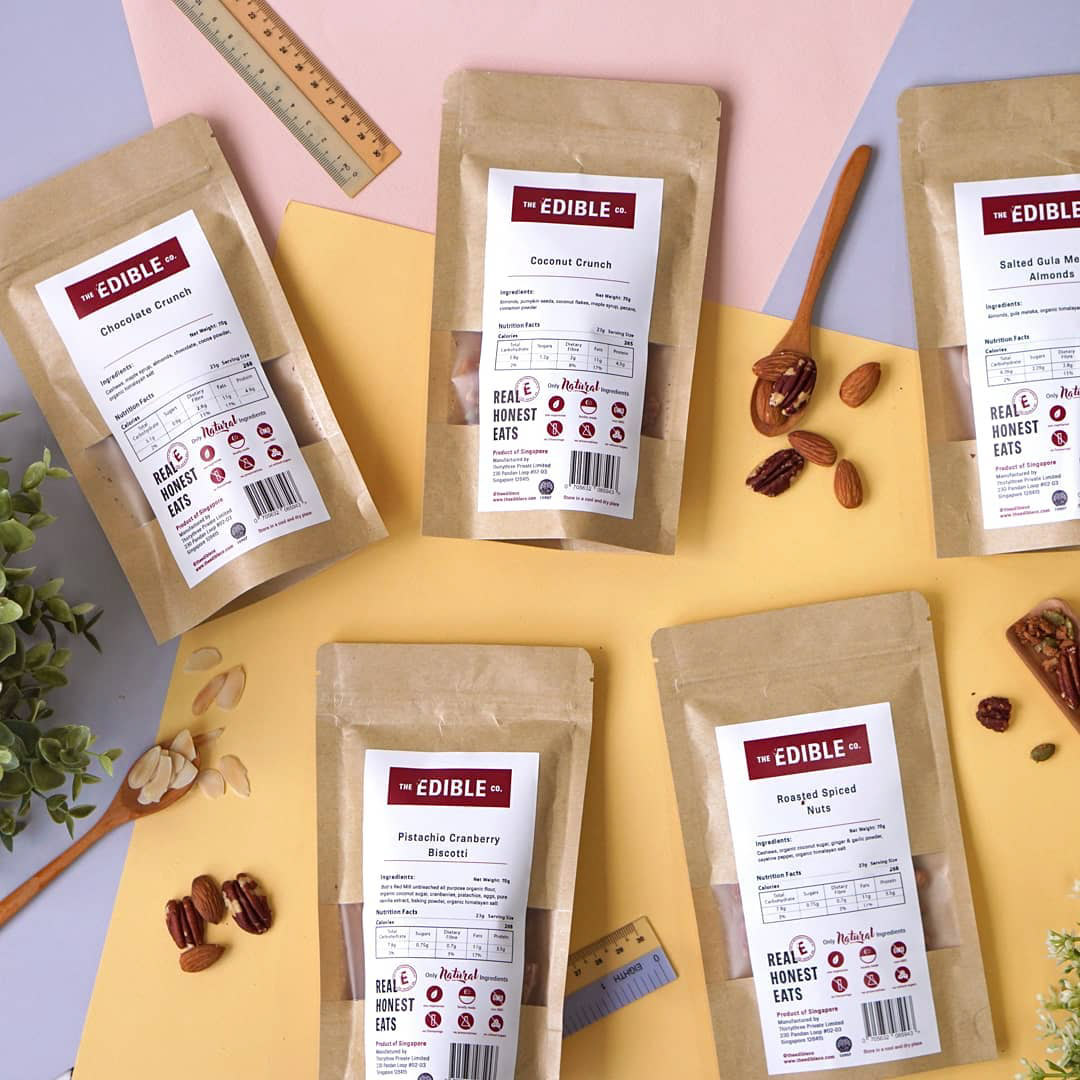 Image credit: @theedibleco
I firmly believe breakfast is the most important meal of the day. Instead of reaching out for sugar-laden cereals, try some hearty granola from The Edible Co. This local brand is all about making natural snacks with real ingredients. We're talking about no added flavourings, preservatives, or refined sugars. Add their Coconut Gula Melaka Granola ($11.90 for 250g, $23.90 for 600g) to a bowl of yogurt for a familiar flavour. Alternatively, the earthy and nutty Maple Honey Pecan Granola ($13.90 for 250g, $27.90 for 600g) makes a great topping too. 
---
New year, new you with these healthy food delivery services
---
Kick-start your clean eating journey with these healthy food delivery services. These brands prove that it doesn't have to feel stressful when you're making healthier food choices. If you have a sweet tooth, check out these healthy-desserts for a guilt-free treat!
10 Healthy Desserts Under $10 To Check Out With Your #Fitspo Gang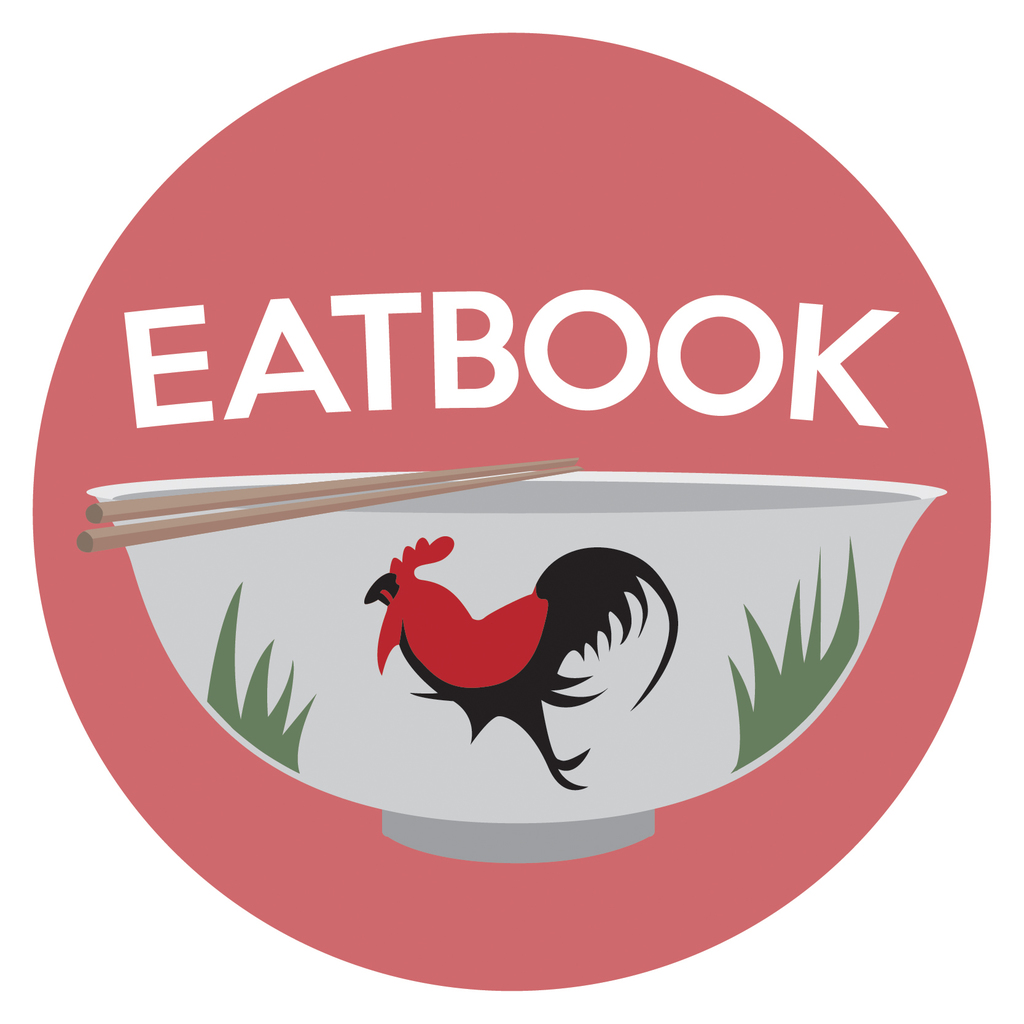 Drop us your email so you won't miss the latest news.