Babas Peranakan at Chinatown Complex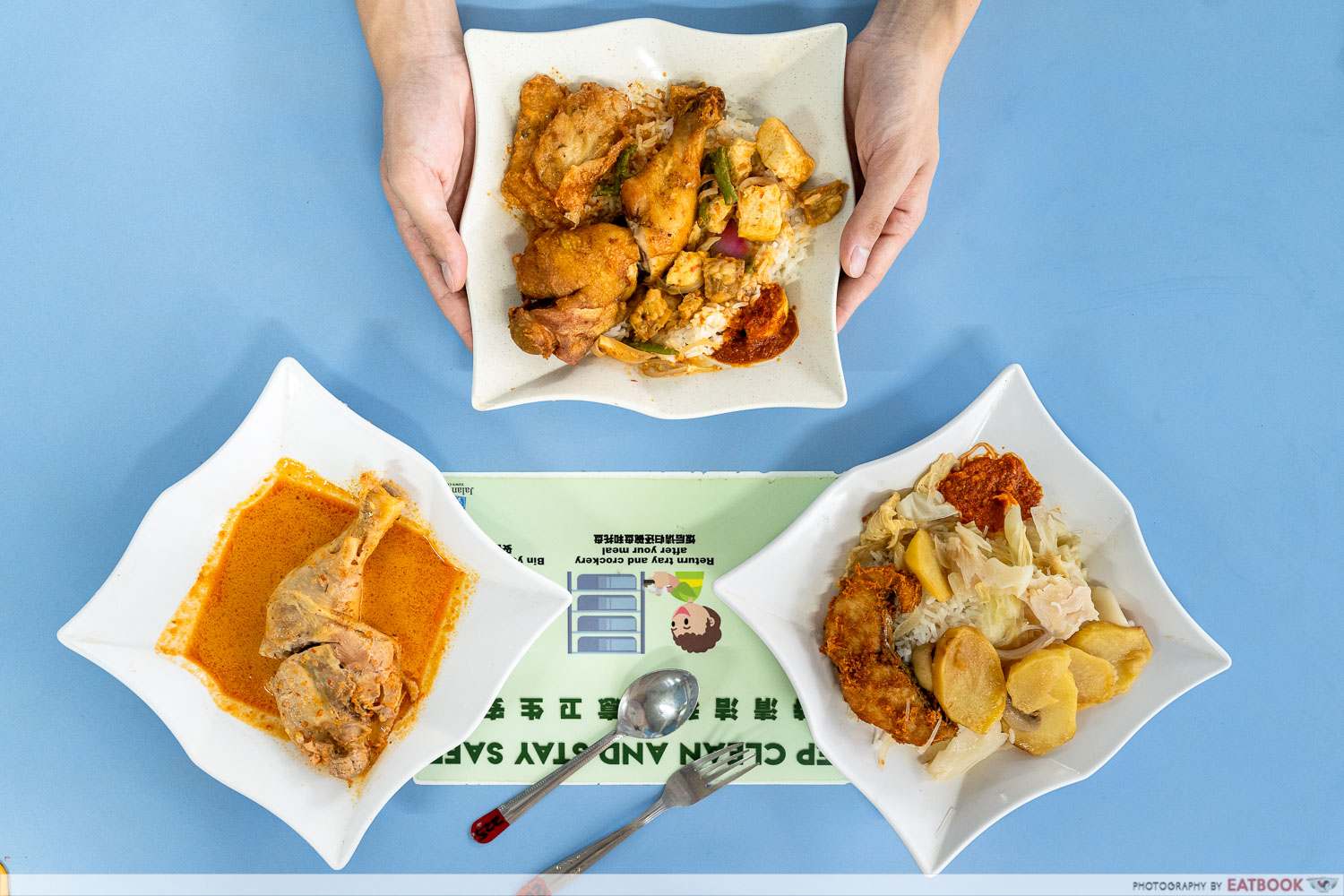 Putting our Peranakan food guide together reminded me of how expensive the cuisine can be in Singapore. Candlenut, Violet Oon, and Godmama, to name a few noteworthy Peranakan eateries, are far from what you'd call wallet-friendly.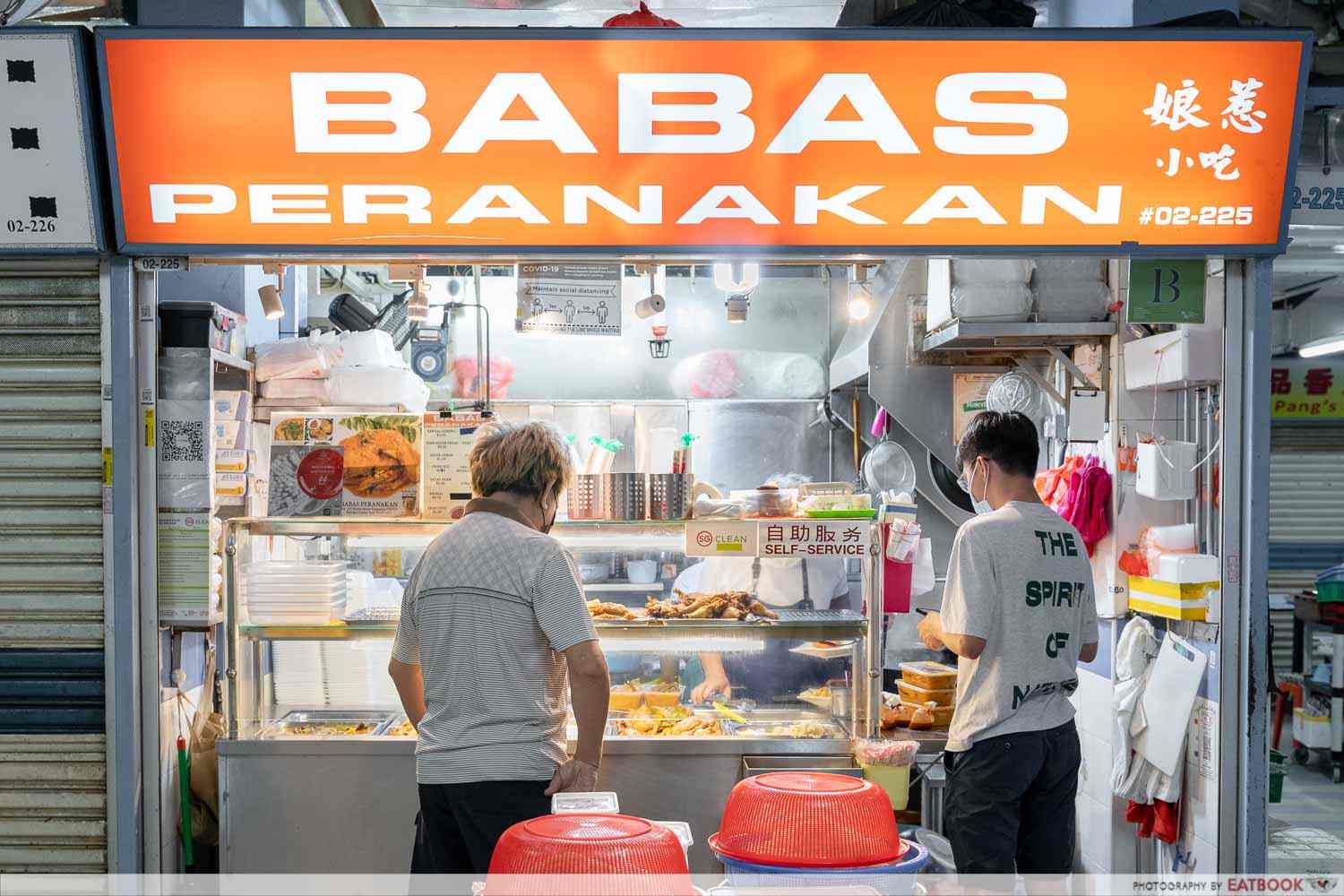 And that's why my favourite discovery while writing that article was Babas Peranakan, a hawker stall in Chinatown Complex that serves affordable cai png—Peranakan-style.
10 Peranakan Food Places In Singapore To Enjoy Nyonya Cuisine, Including Restaurants And Kueh Stalls
Food at Babas Peranakan
Since I was visiting the stall with a colleague, we decided to get a plate of cai png each.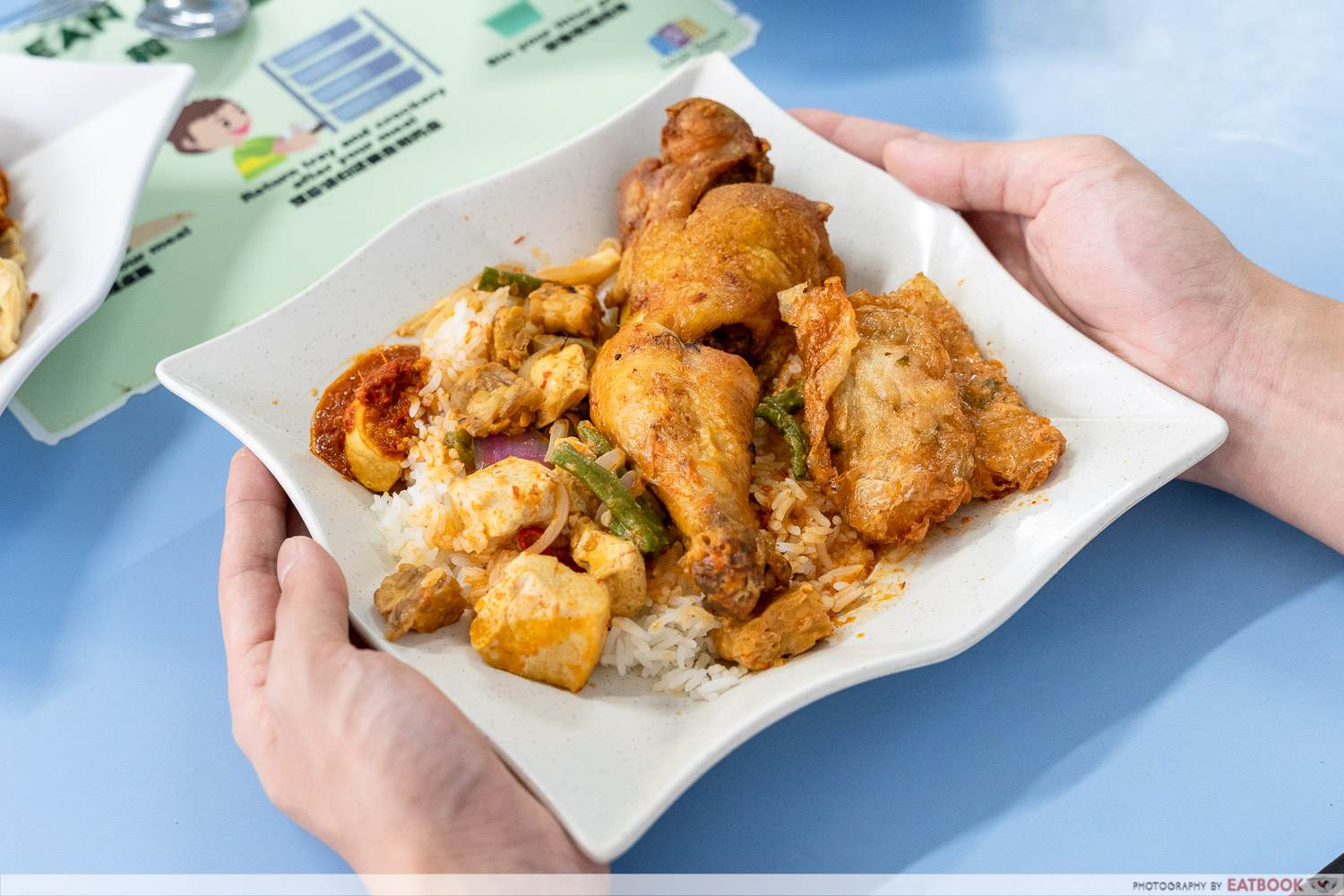 For our first plate, we ordered Sambal Goreng ($1), Fried Chicken ($3), and Prawn Roll ($1), costing us a total of $5.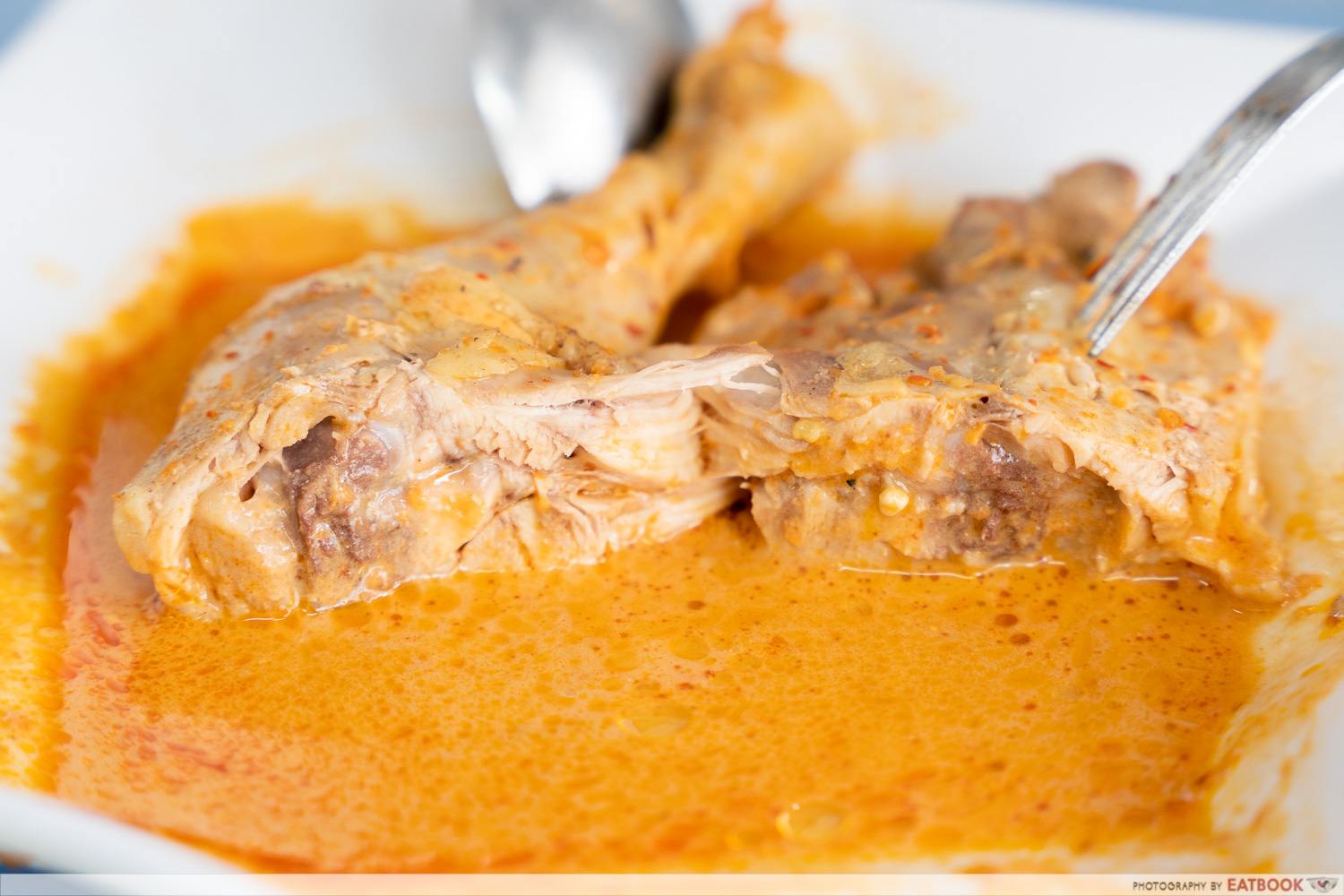 There's a lot to unpack here, but let's start with the aromatic curry that was poured all over the rice and dishes. Many have pointed out that the curry here has a watery consistency, but its richness and depth of flavour more than makes up for that. It also had a gentle spicy kick that allowed its coconut notes to shine.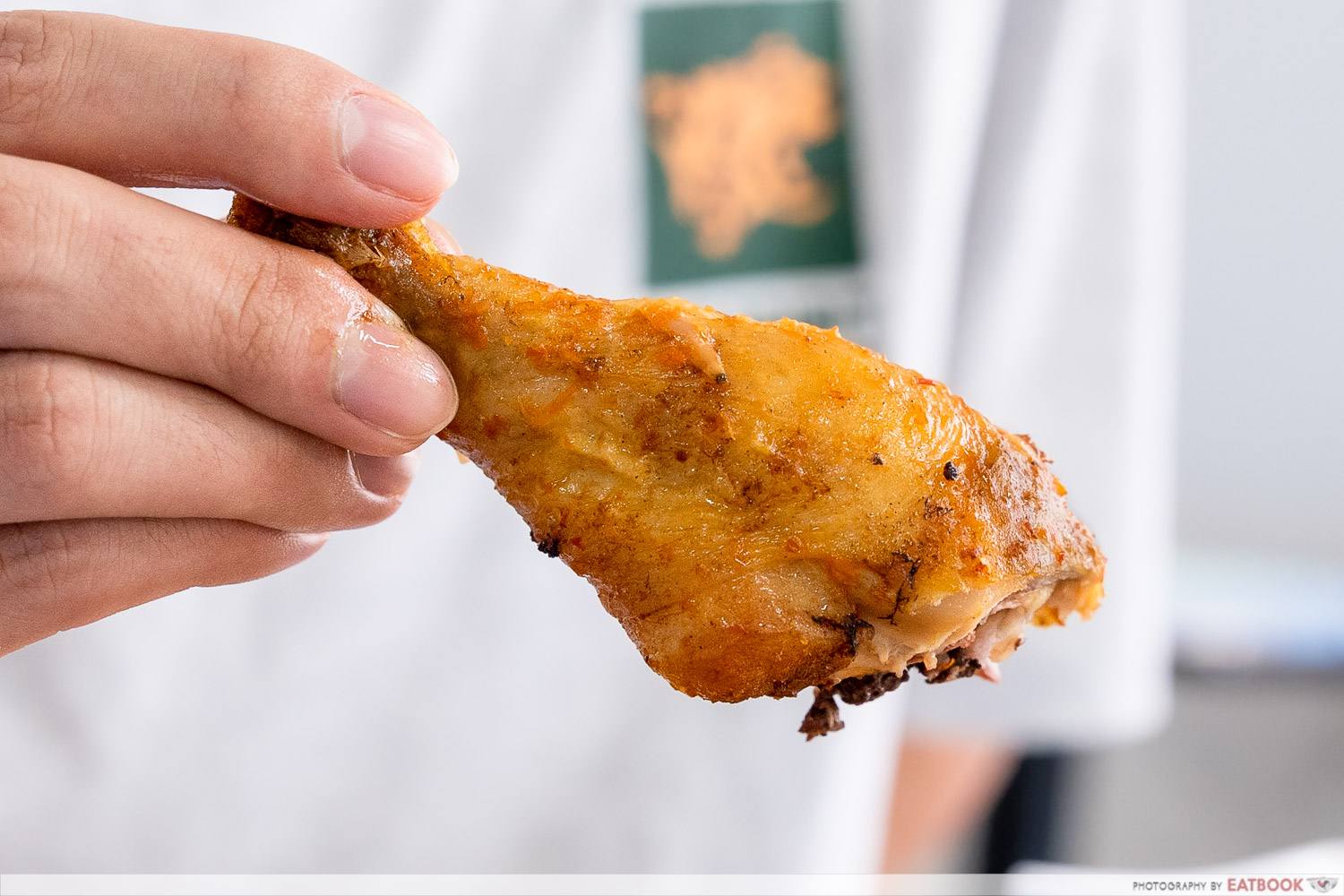 The fried chicken leg, also known as "inche kabin", was prepared the Peranakan way. It had a light, crispy batter that was infused with alluring spices that made it a joy to eat on its own. And like any good chicken leg, it was sizable, succulent, and juicy.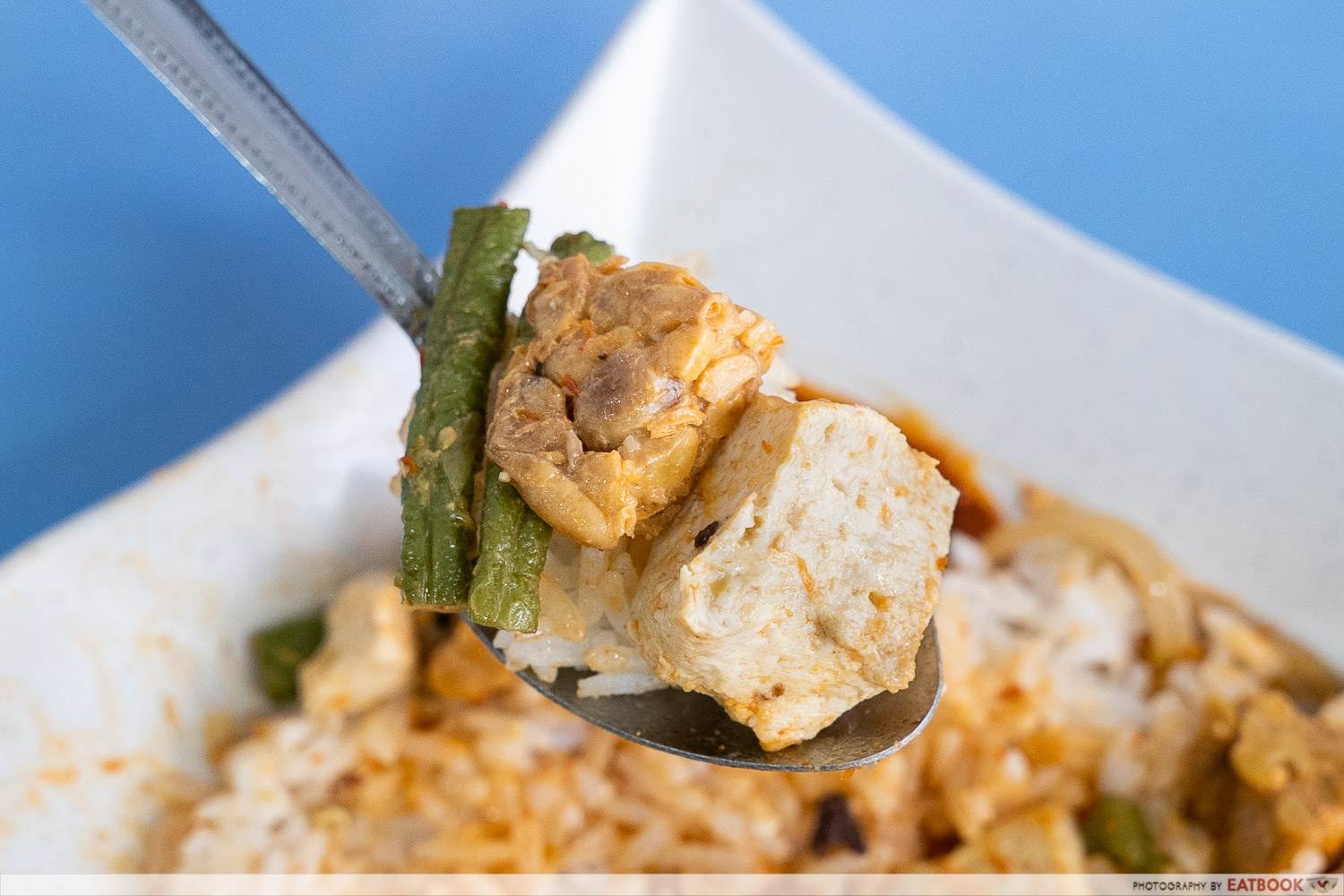 The sambal goreng consisted of long beans, tau kwa, and onions. These were, of course, enriched by their house-made sambal chilli.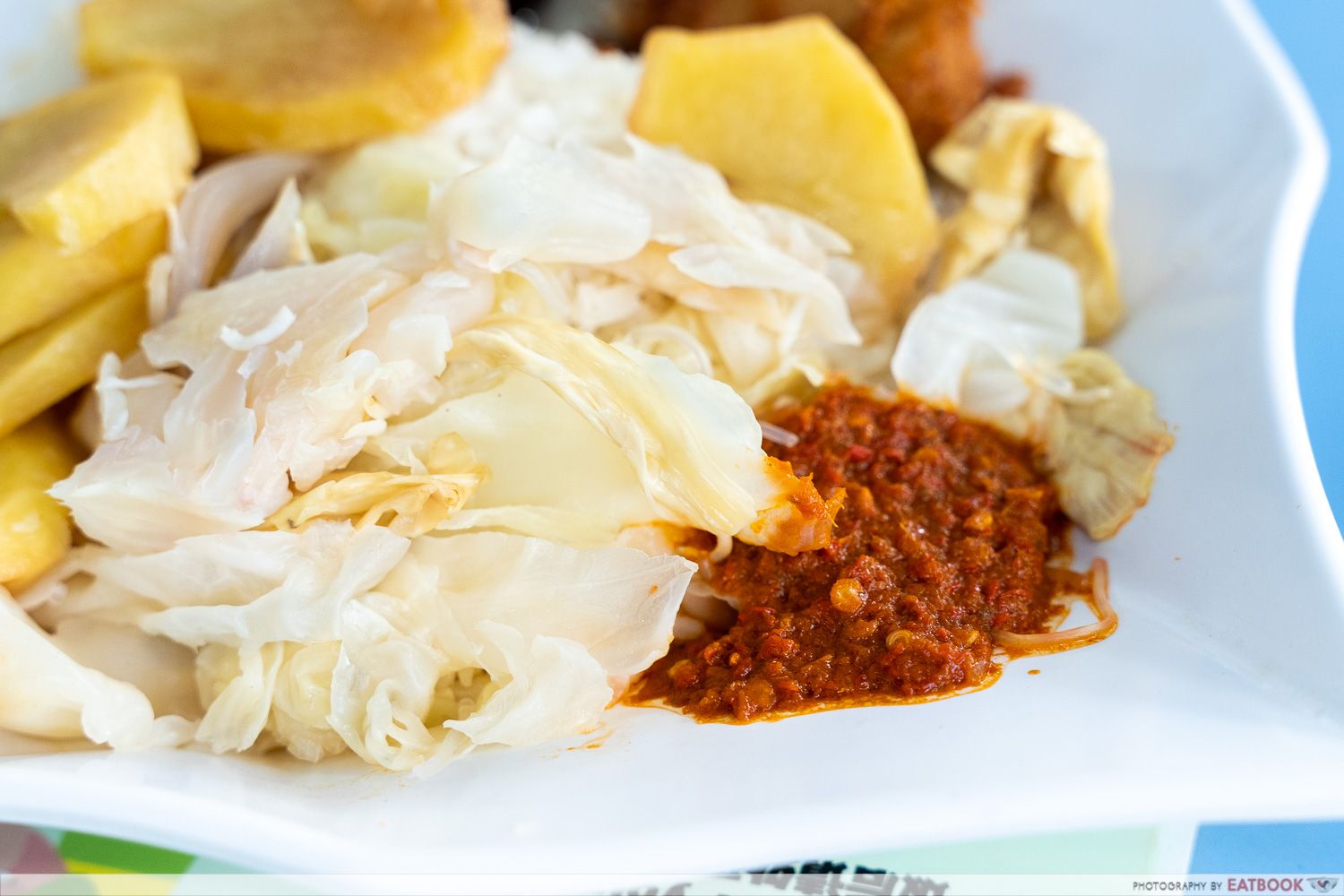 Perhaps it was due to the prominent taste of the curry, but the sambal came across a little lacking—it didn't have that bold, piquant flavour that one typically expects from sambal. Regardless, the crunchy long beans and fluffy tau kwa brought textural variance to each spoonful.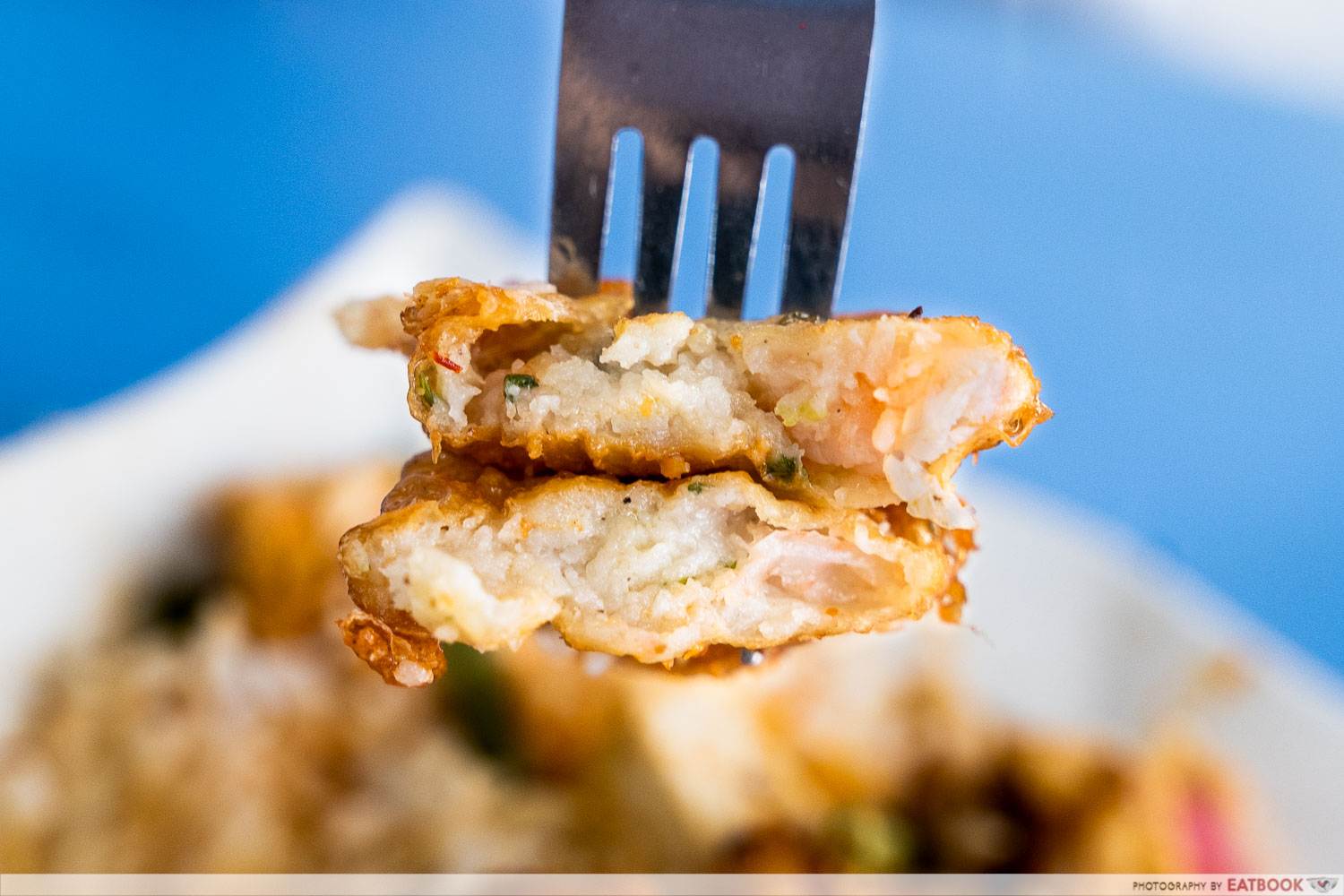 As for the prawn rolls, their aromatic beancurd skin and sweet prawn filling made them a fine addition to this hearty first plate.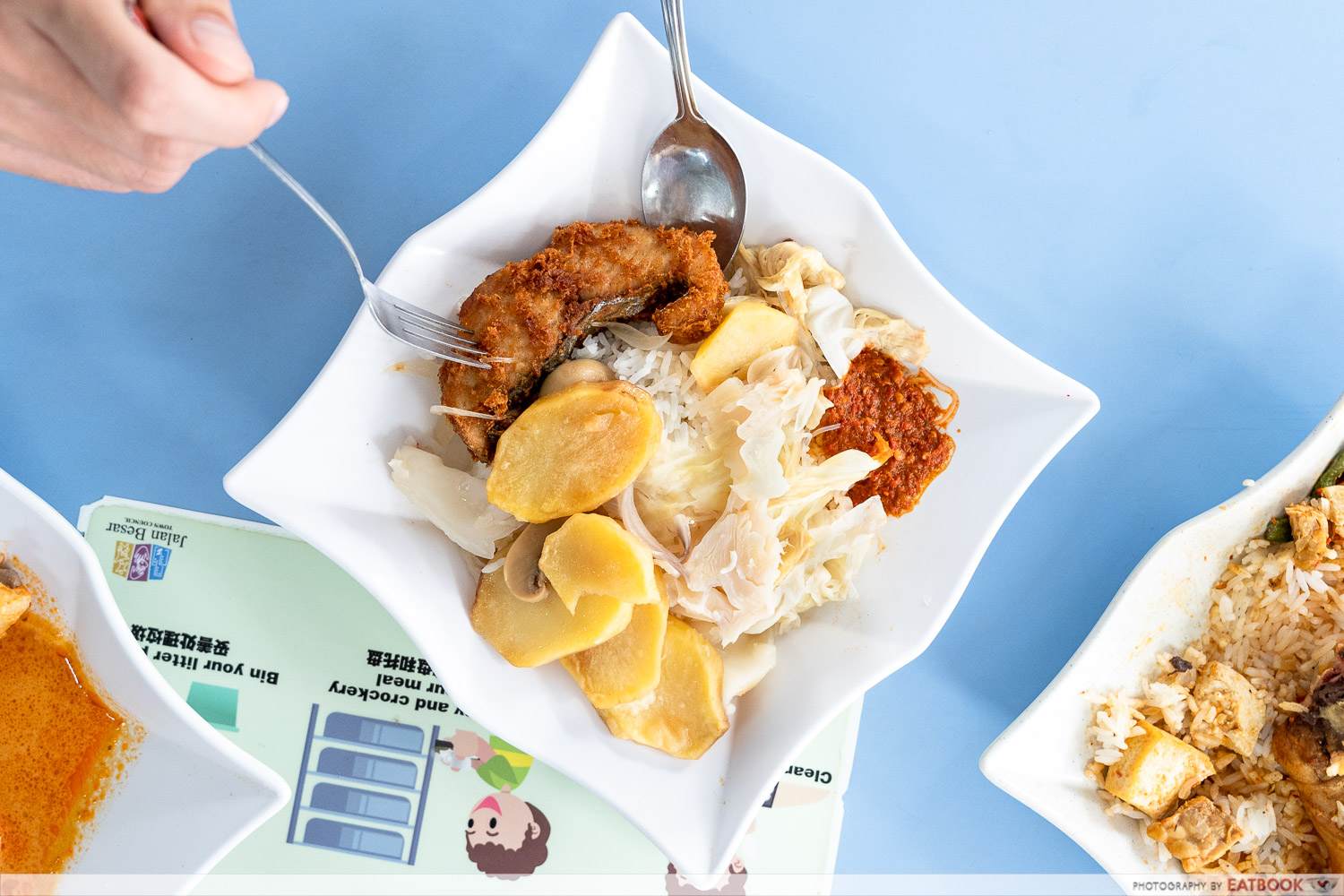 Our second plate had the following: Fried Batang Fish ($3), Chap Chye ($1), and Button Mushroom Potatoes ($1), again setting us back $5 in total.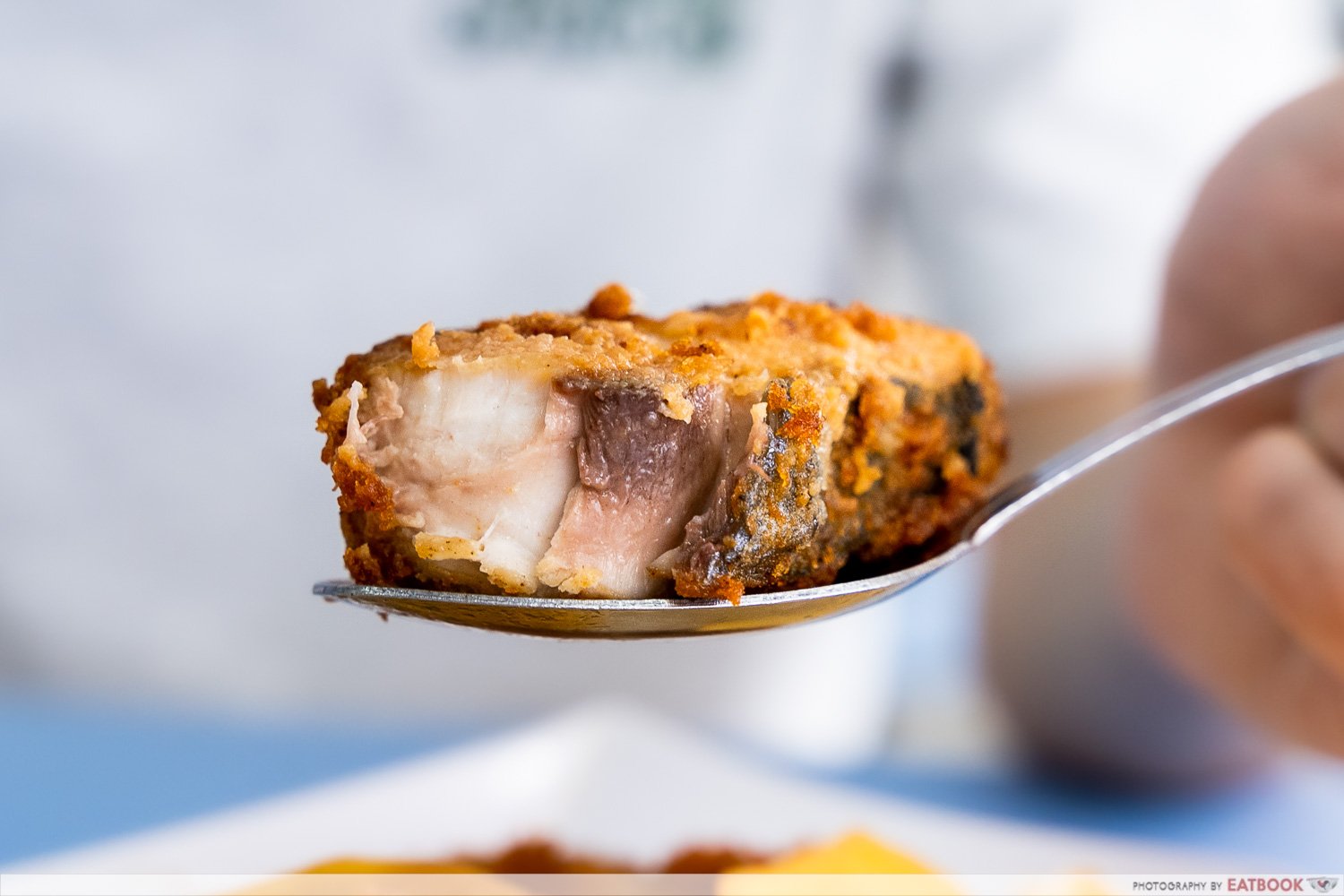 Though it was a little on the drier side, the batang was meaty and clean-tasting—you won't have to worry about the fishiness that sometimes plagues the mackerel. Its crispy texture added some zing to this otherwise light-tasting dish.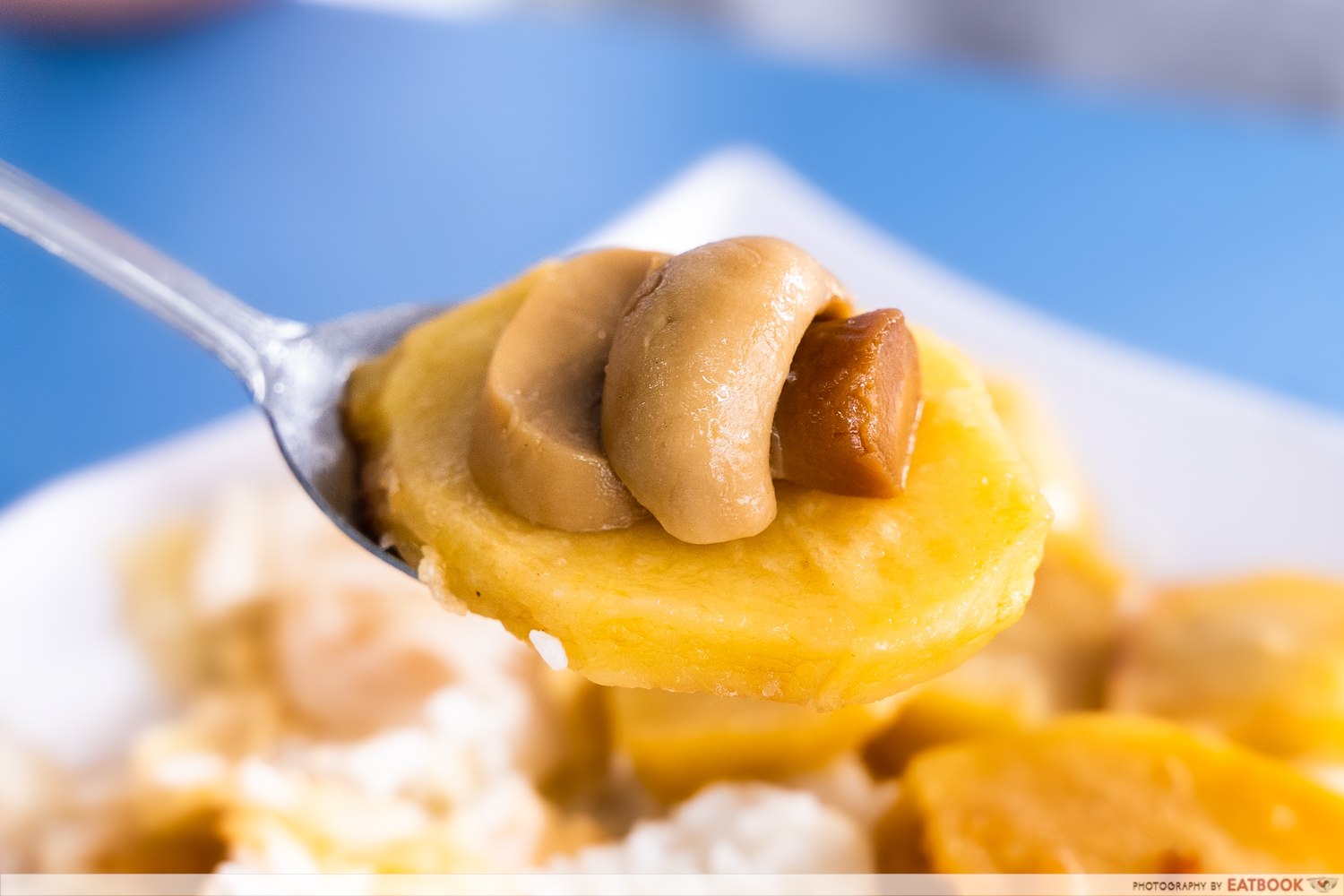 While the chap chye didn't particularly stand out, the button mushroom and potato combo was just lovely. The earthy taste of those silky, juicy button mushrooms was the perfect foil for the potato slices' starchy flavour.
Ambience at Babas Peranakan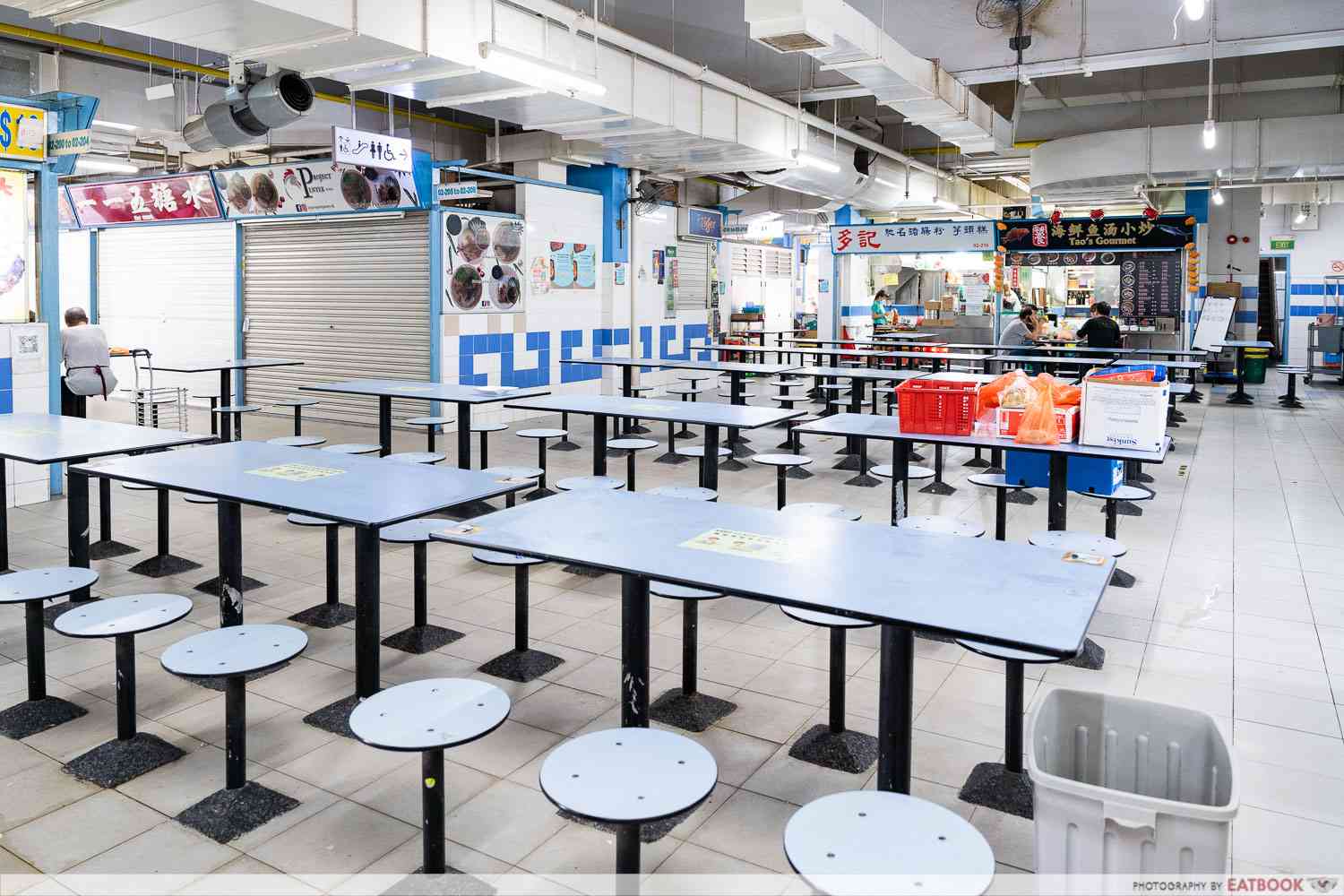 Humidity issues aside, Chinatown Complex is a real treasure trove of good food. Even with stiff competition, Babas Peranakan still draws consistent queues, with many of their dishes selling out quickly. It might be wise to head down earlier if you want to have as many dish options as possible.
Babas Peranakan Is a three-minute walk from Chinatown MRT Station.
The verdict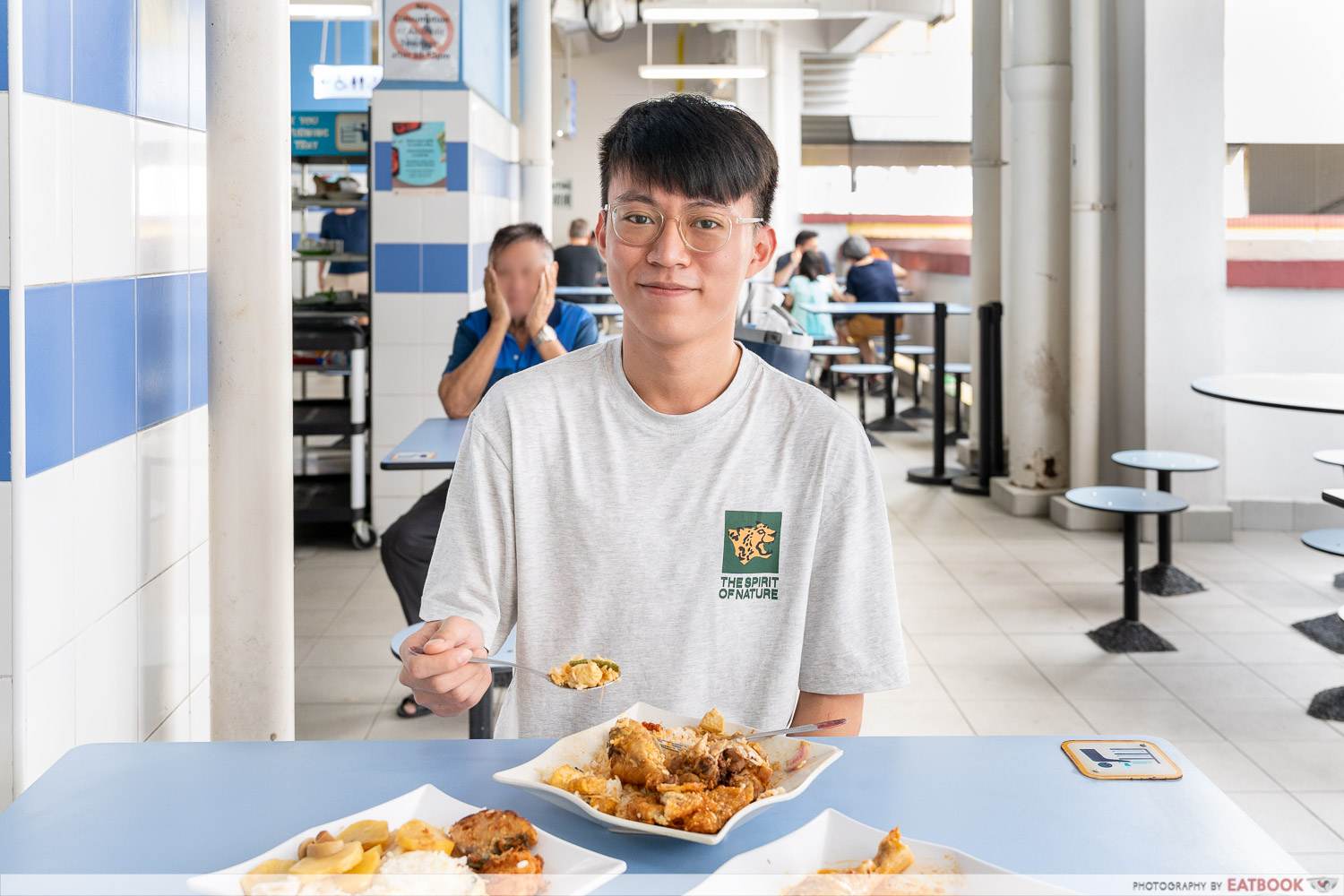 The fare at Babas Peranakan is best described as homely and comforting. I wasn't blown away by the quality, but the interesting dishes and affordable prices—for Peranakan food, at least—make this a stall worth checking out.
For more great food in Chinatown, have a look at our Chinatown food guide. If you're looking for another stall to try at Chinatown complex, read our 335 Hong Kong Roasted Meat review.
Address: 335 Smith Street, #02-225, Chinatown Complex, Singapore 050335
Opening hours: Thurs-Tue 9am to 1:30pm
Website
Babas Peranakan is not a halal-certified eatery.
17 Chinatown Food Gems Including Noodles At $1 And A 100cm Food Platter
Photos taken by Tanya Tham.
This was an independent review by Eatbook.sg.
Babas Peranakan Review: Peranakan Cai Png With Popular Fried Chicken And Curry At Chinatown Complex
Babas Peranakan Review: Cai Png At Chinatown Complex With A Peranakan Twist -

7/10
Summary
Pros 
– Fried chicken was delicious
– Button mushrooms and potatoes was a nice combination
– Curry was aromatic
Cons
– Sambal was a little lacking
– Some dishes could have been more flavourful
Recommended dishes: Fried Chicken ($3), Fried Batang Fish ($3), Button Mushroom Potatoes ($1)
Opening hours: Thurs-Tue 9am to 1:30pm
Address: 335 Smith Street, #02-225, Chinatown Complex, Singapore 050335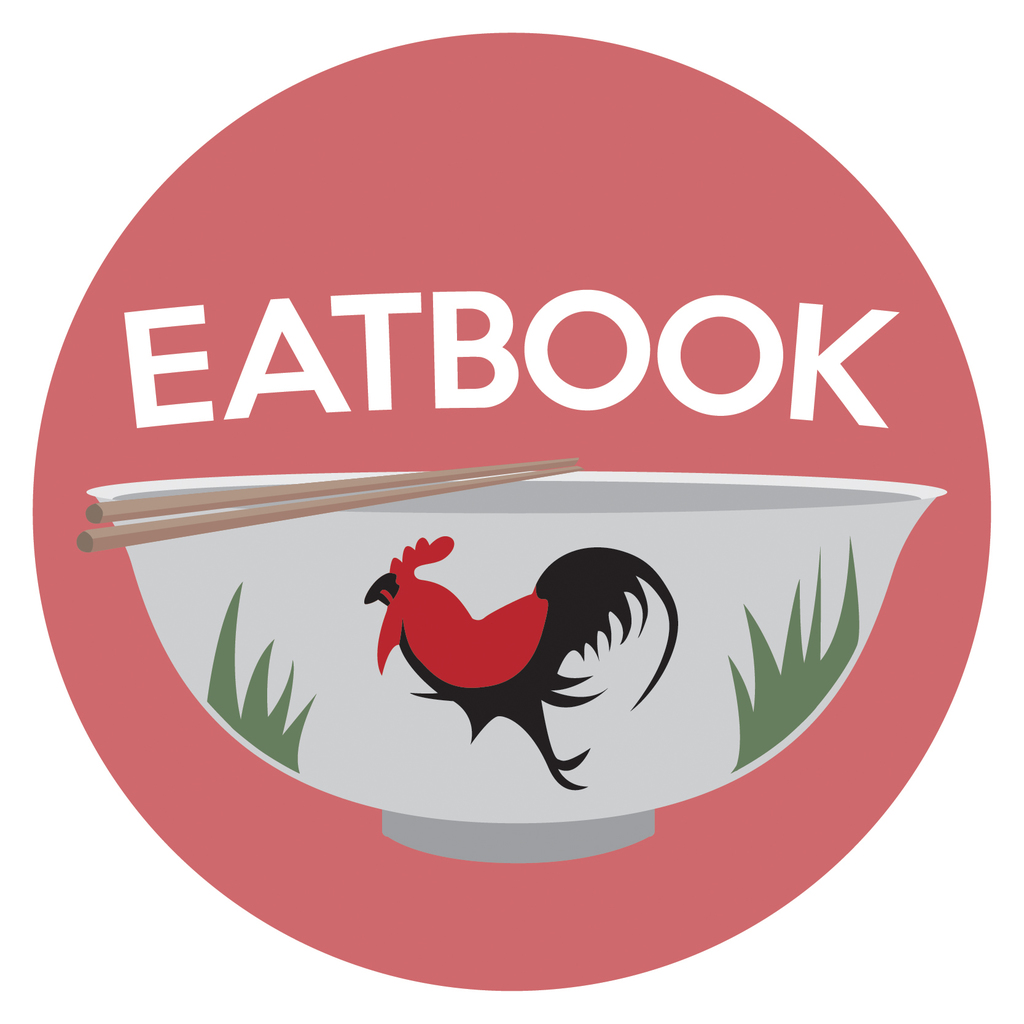 Drop us your email so you won't miss the latest news.