iSteamboat serves Teochew porridge buffet with free-flow drinks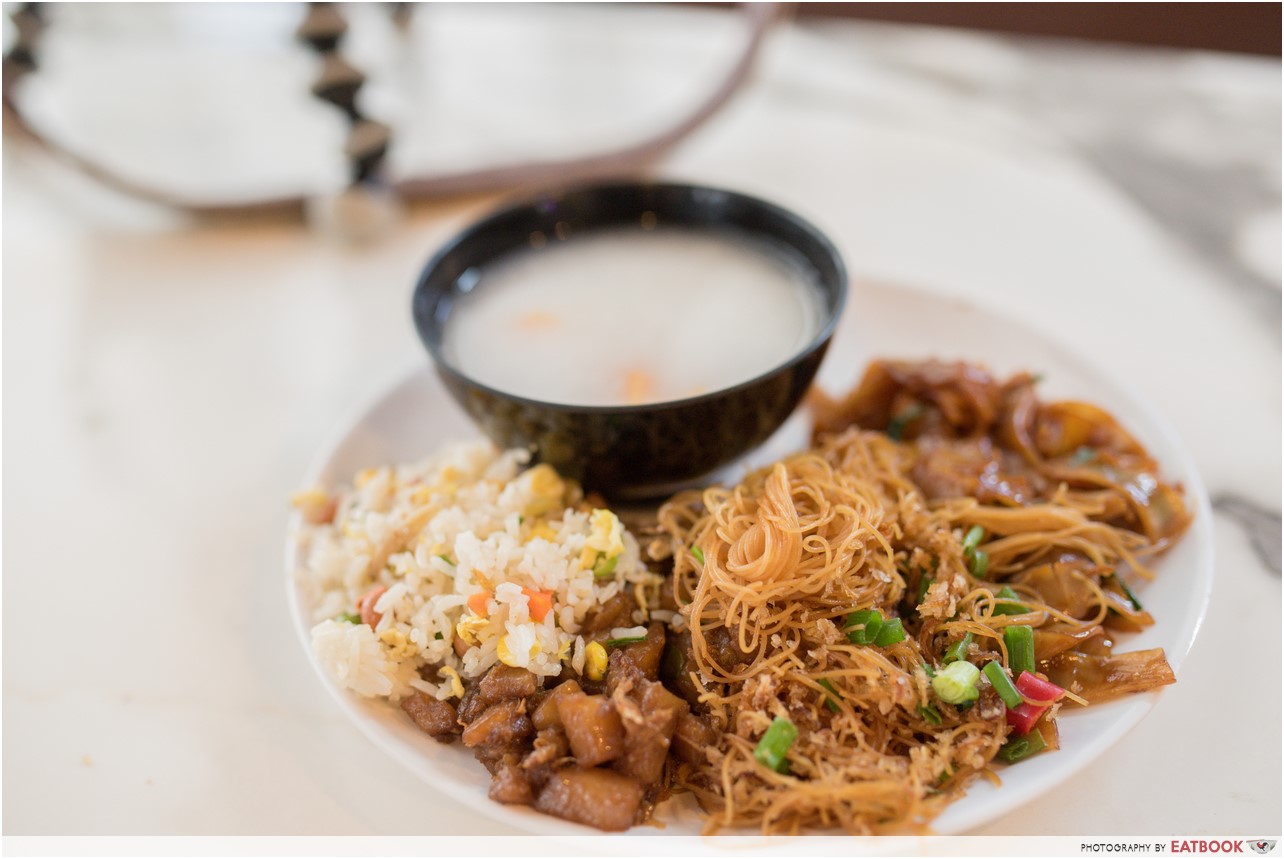 Teochew porridge is my favourite comfort food to have, with herbal bak kut teh and yong tau foo coming in second and third place respectively. Yet, indecisiveness gets the better of me whenever I'm choosing side dishes to go along with my porridge.
I end up picking almost everything available, only to receive an earful from dad who says I am trying to "murder his wallet". If you're like me and love to have a bit of everything with your Teochew porridge without having to fork up a bomb, iSteamboat has got your back.
Serving Teochew porridge buffet from 12pm to 2:30pm on weekdays and 12pm to 3pm on weekends at $8.80++, leaving this place with both your belly and wallet full is an easy game.
Food at iSteamboat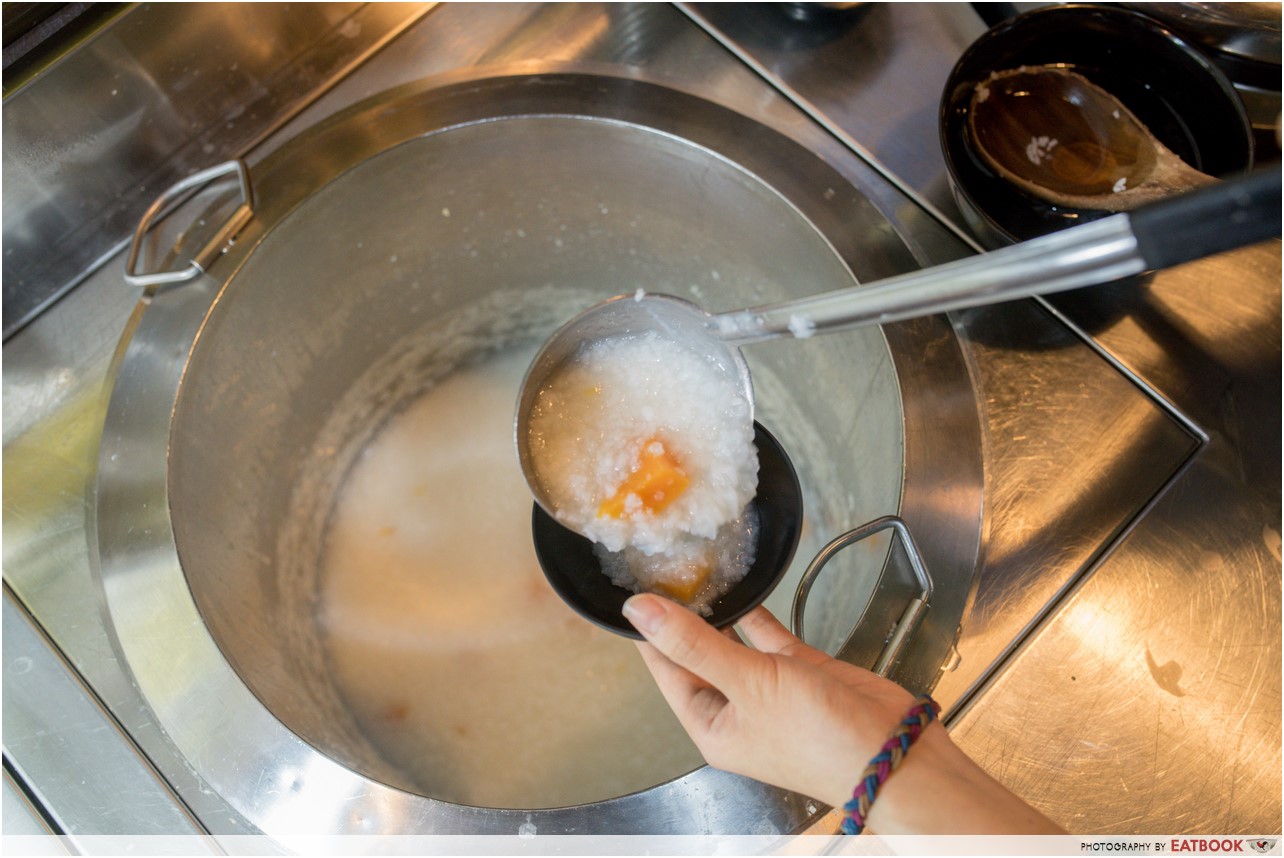 First up, a warm bowl of porridge. Each grain of rice in my bowl of Sweet Potato Porridge still held its shape – the key to good Teochew porridge – and generous chunks of sweet potato in it imparted some sweetness.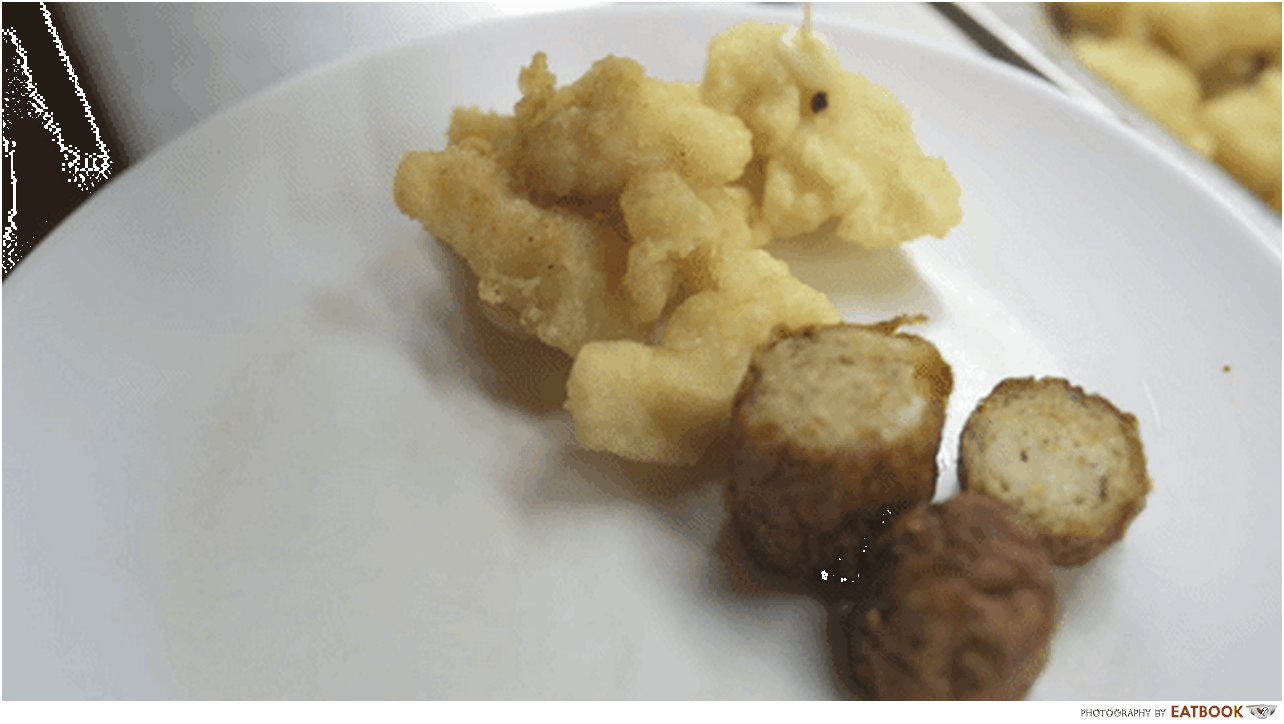 For sides, we started with Crispy Fried Fish, a dish I don't usually pair Teochew porridge with. Each chunk of fried fish was of a decent size, and the meat to flour ratio was on point. They also have mayonnaise at the side for you to spam to your heart's content. My only gripe would be how the fish was a little soggy by the time I got to it, perhaps because it was left out for quite some time.
It's very hard to top my ah ma's homemade ngoh hiang, so my expectations for this was quite low. Yet, this still managed to fall short of my already low expectations, with the texture of the meat resembling fish cake instead of pork.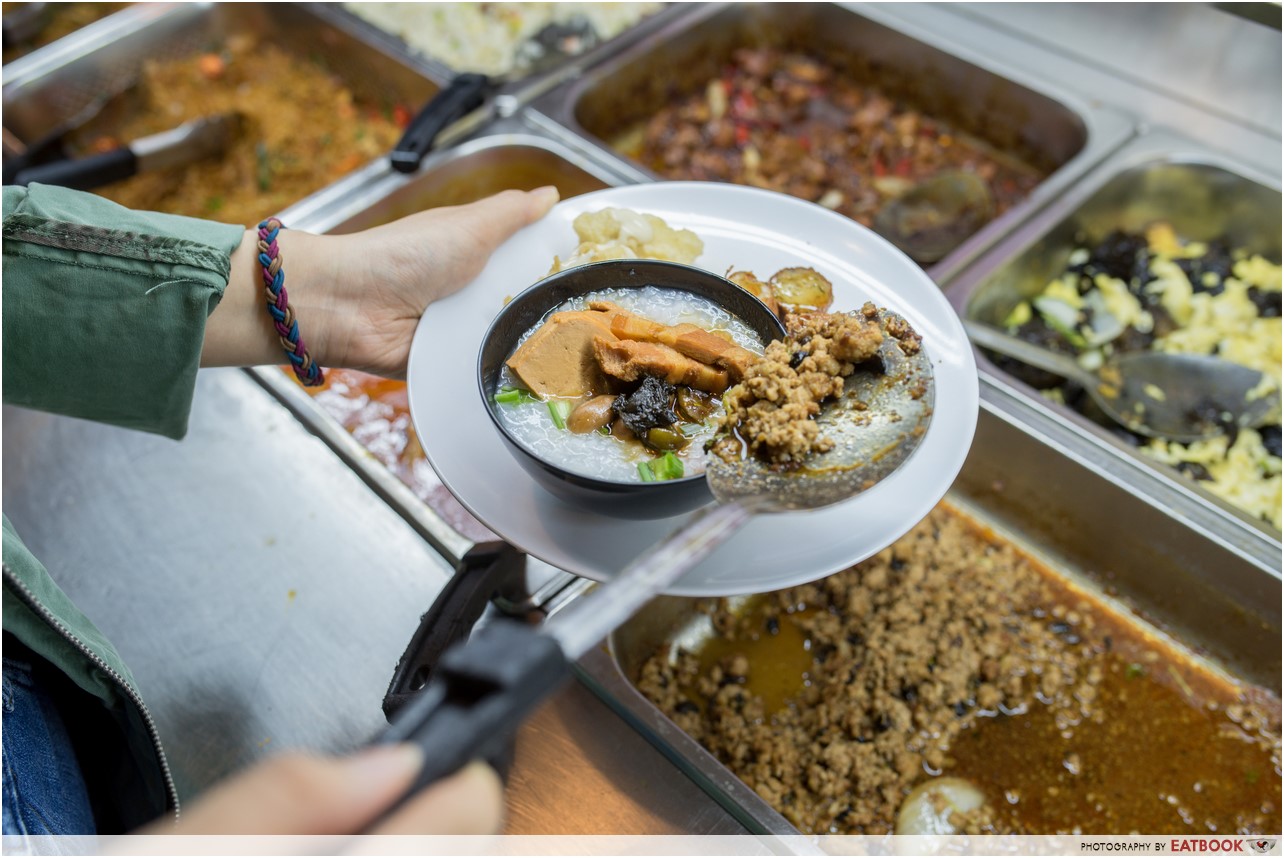 Other side-dishes worth mentioning are Onion Egg and Minced Meat. The lightly caramelised onions injected a slight sweetness to the well-seasoned egg omelette, while the minced meat had a good fat-to-meat ratio, bursting with flavour and juiciness from the braising sauce.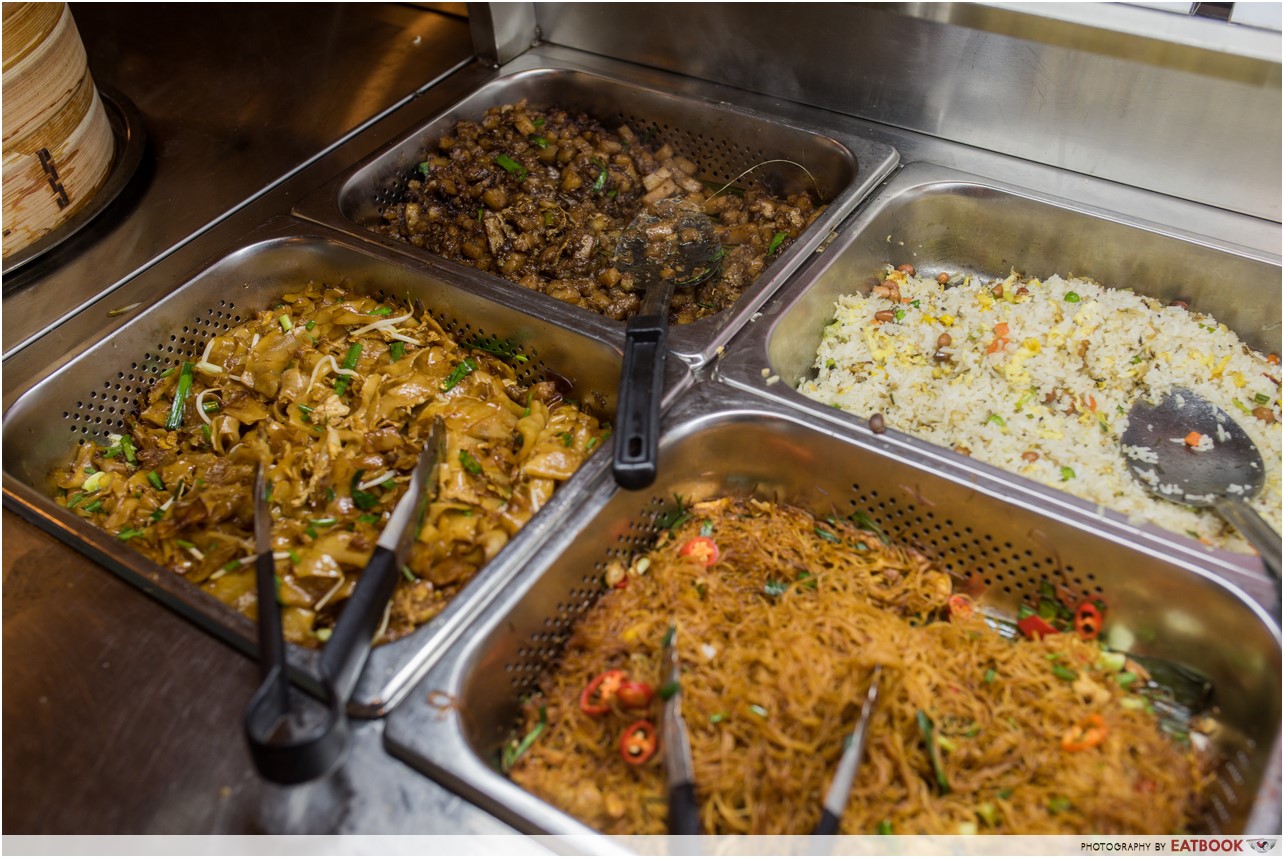 Besides sweet potato porridge, they also offer other forms of carbs, such as steamed rice, Fried Carrot Cake, Fried Kway Teow, Fried Rice and Fried Bee Hoon. Among these, my top two picks would be fried kway teow and fried rice. 
Each strand of kway teow took on a golden-brown colour, and was evenly coated in the sweet-salty dark sauce. The addition of bean sprouts imparted a crunch, while the eggs added a nice touch to the otherwise plain dish.
Though it sounds simple, fried rice is, in my opinion, one of the hardest dish to master. iSteamboat managed to nail their fried rice, which has diced carrots, peas, eggs, peanuts and ikan bilis. On top of the wok hei flavour, each grain of rice was bursting with a briny flavour, thanks to the ikan bilis. This dish would have scored full marks, if not for the random clumps of rice I bit into sporadically.  
Ambience at iSteamboat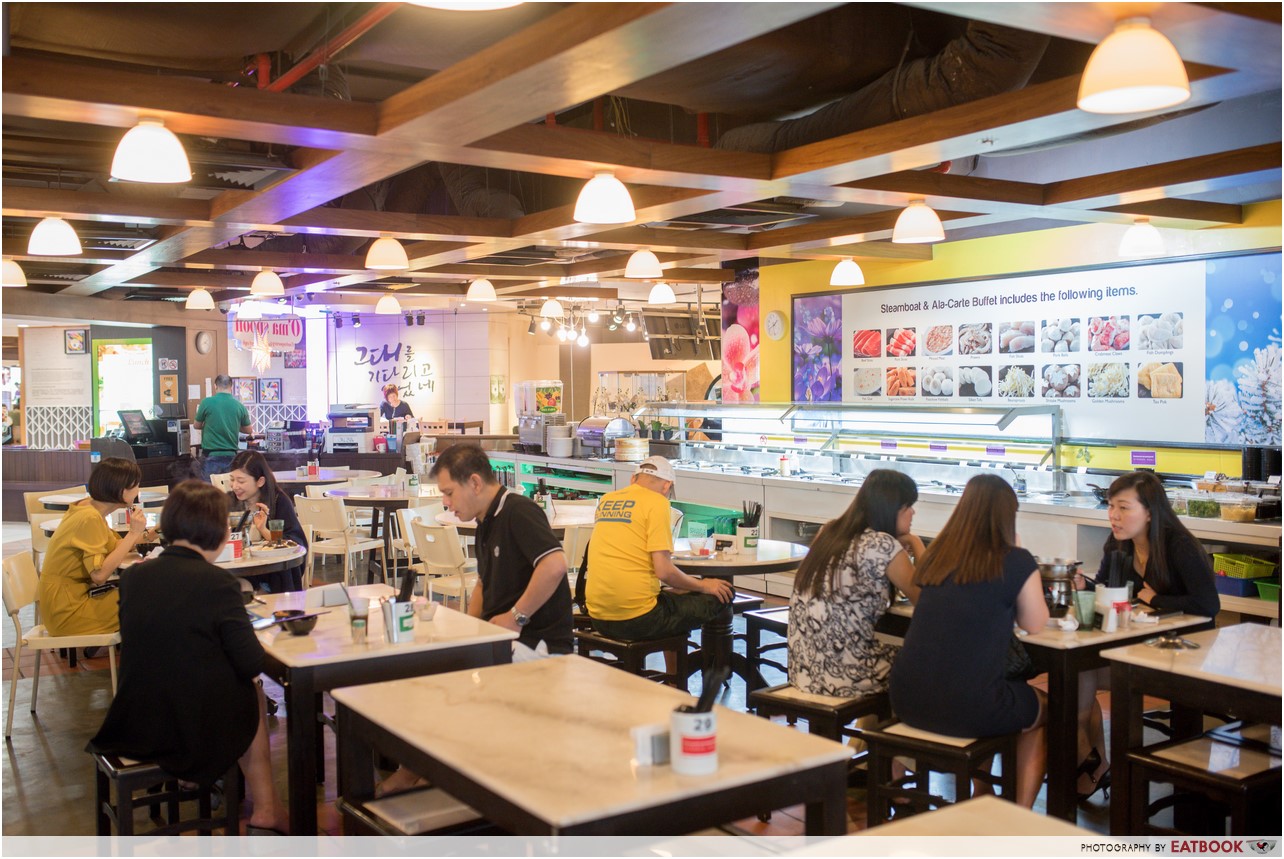 iSteamboat is conveniently located outside the food court in Marina Square, and head down early if you want to siam the lunch crowd. They have round tables for that close-knit gossip sesh with your clique, and also rectangular tables if you need more space.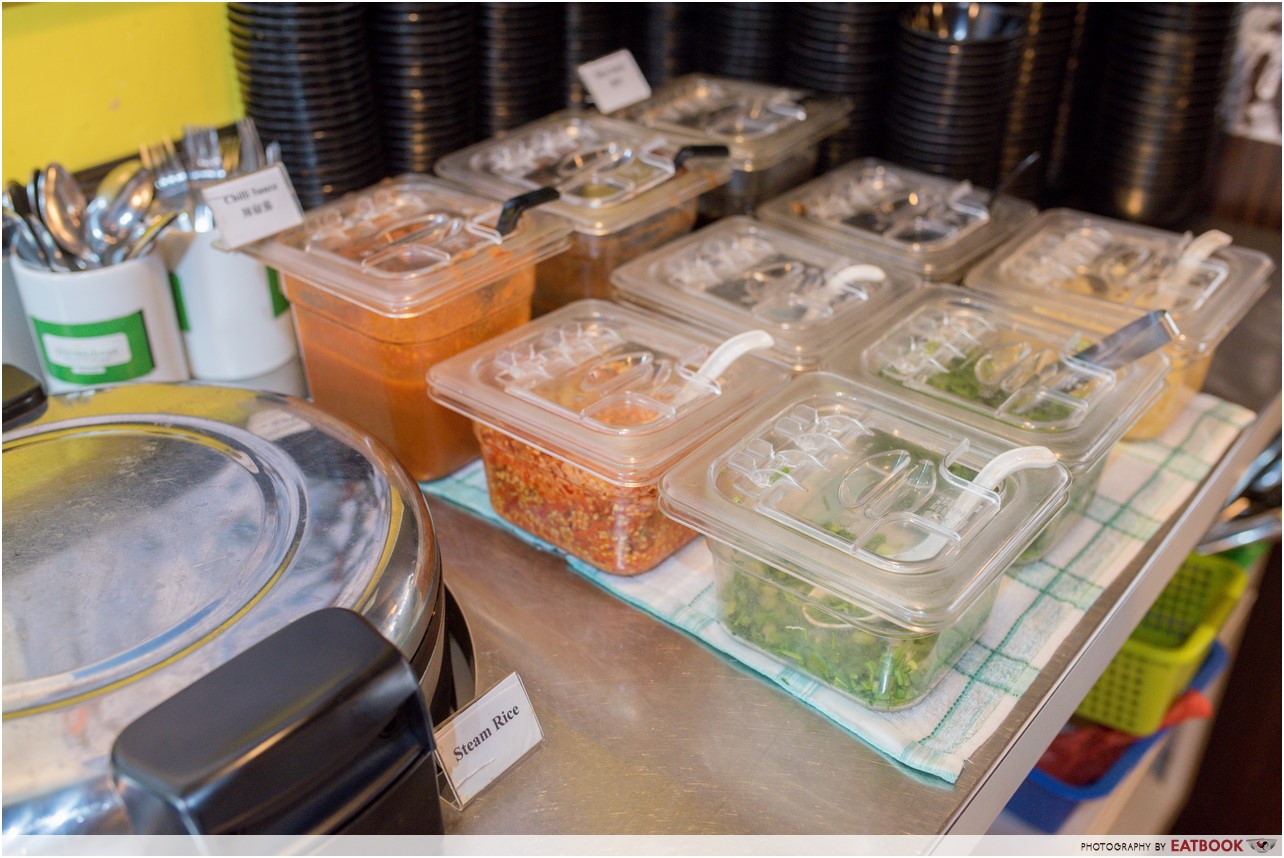 A variety of condiments are also available at the side of the buffet counter, including ginger paste, sliced red chilli and spring onions.
The verdict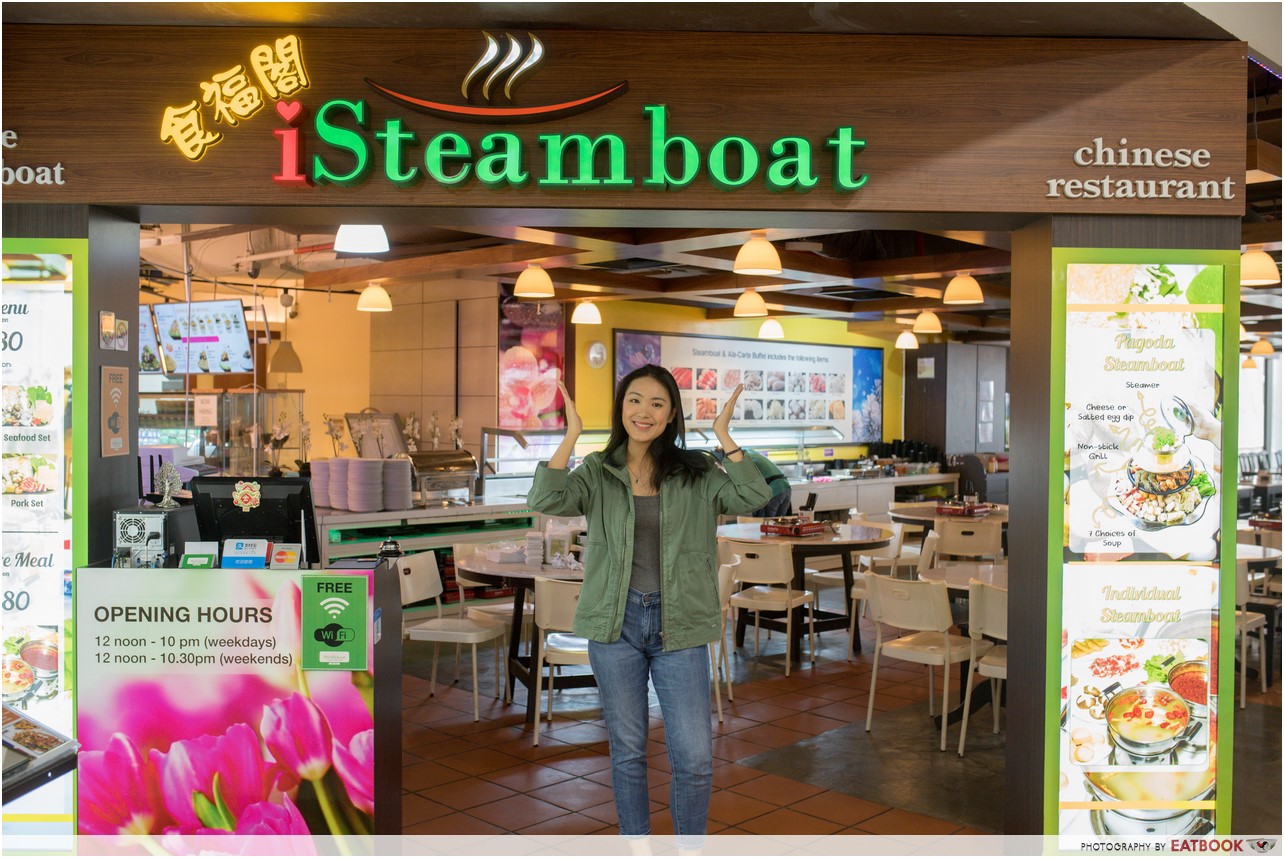 Don't go down expecting to be blown away by their food, because iSteamboat's appeal is more for their affordability and variety. With more than 20 side dishes to go along with their comforting sweet potato porridge, I would definitely revisit iSteamboat with my folks who prefer Asian restaurants over hipster cafes.
Address: 6 Raffles Boulevard, #04-102A, Marina Square Shopping Centre, Singapore 039594
Opening hours: Mon-Thur 12pm to 10pm, Fri-Sun 12pm to 10:30pm
Teochew porridge buffet is available from 12pm to 2:30pm on weekdays and 12pm to 3pm on weekends.
Tel: 6338 7873
This is an independent review by Eatbook.sg.
Summary
Pros
– Affordable
– Wide variety of side dishes
– Convenient location
Cons
– Not all side dishes were good
Recommended Dishes: Fried Carrot Cake, Fried Rice, Minced Meat, Onion Egg
Operating Hours:
Monday – Thursday 12pm to 10pm
Friday – Sunday 12pm to 10:30pm
Tel:
6338 7873
Address: 6 Raffles Boulevard, #04-102A, Marina Square Shopping Centre, Singapore 039594