The Pasta Boutique might just be the next big thing in Bedok
Update: The Pasta Boutique has permanently closed.
Growing up with a mother who spends most of her time in the kitchen, my siblings and I usually have a spread for dinner. From freshly steamed cod to trio eggs spinach, my ma always makes sure we get all the nutrients we need to keep us strong and healthy. Apart from the mouthwatering Cantonese dishes that she whips up every day, she also has a habit of waking up early to prepare a big pot of soup just for the fambam.
As much as I love my mom and her cooking, sometimes I still crave for some Western dishes to switch things up a little. Cafes have always been my first choice, but after coming across The Pasta Boutique, I might just change my go-to. Serving up affordable and tasty Italian-inspired food in a kopitiam, this place is great for a quick Western food fix.
Food at The Pasta Boutique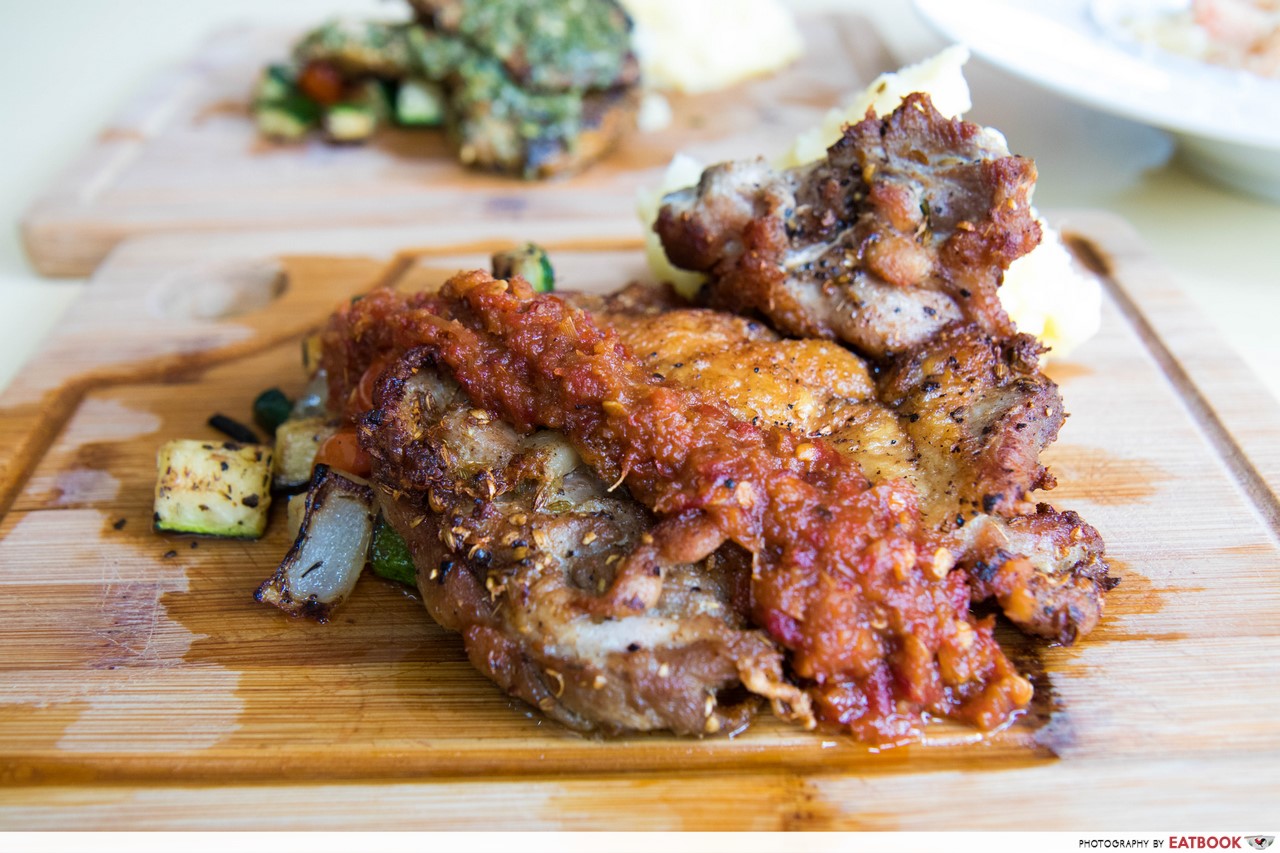 Highly recommended by the chef, Chicken Chop with Chilli Crab Sauce ($9.80) ranked high on my must-order list. A palm-sized seared chicken thigh was served atop mashed potatoes and ratatouille, and finished off with a generous serving of their house-made chilli crab sauce.
Here, the chicken is brined for two days, using herbs such as coriander seeds, fennel seeds, and thyme, before being pan-seared when an order comes in. The chilli crab sauce is made from scratch with spices such as belachan, lemongrass, chilli padi, fried chilli, blue ginger, and candlenut.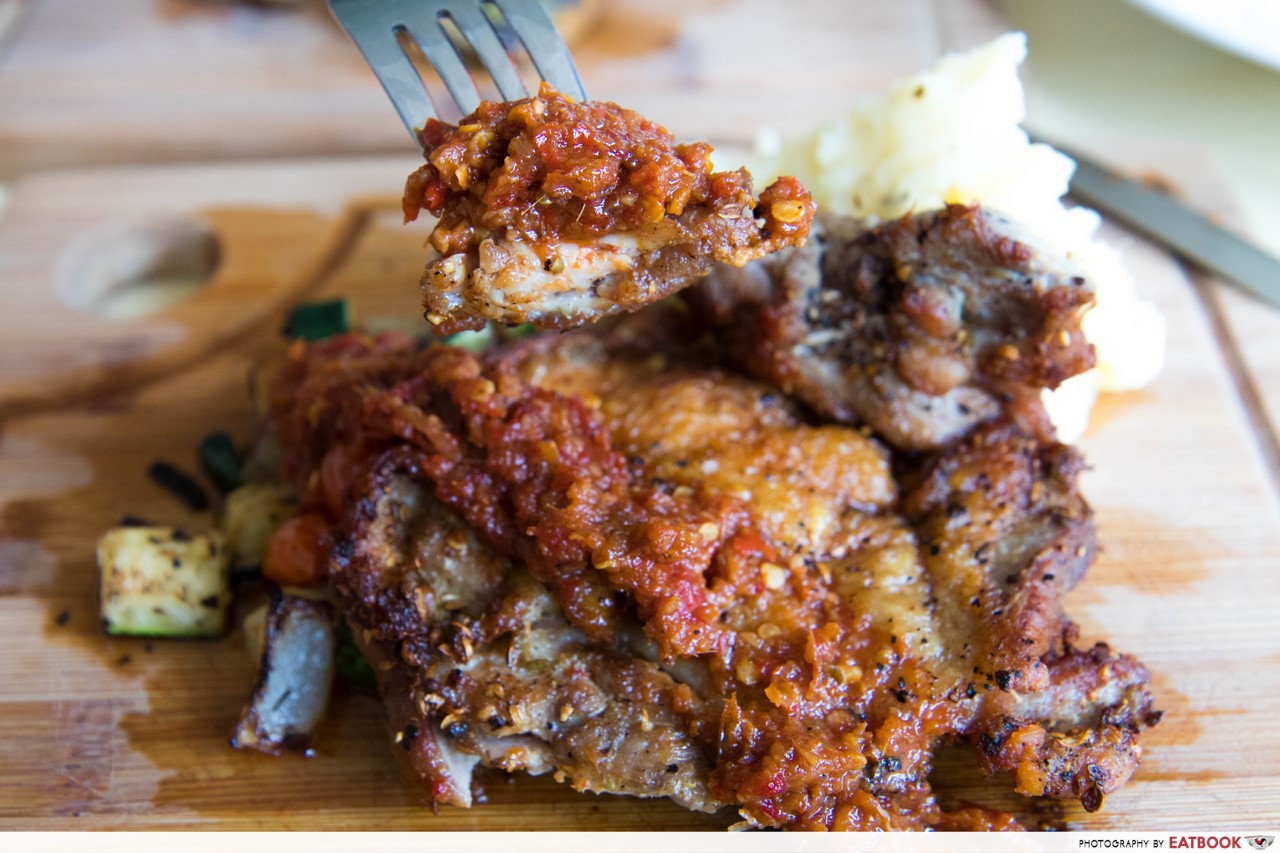 As a result of the brining, the chicken was tender and succulent. After all, soaking meat in salt water helps break down tough muscle fibres while retaining the meat's moisture. I was impressed by how crispy the chicken skin was, and it provided a good contrast to the flavourful chicken.
The highlight for me was the chilli crab sauce. Contrary to its name, it did not taste anything like the typical chilli crab sauce we have at zi char stalls. Instead, it was slightly spicier and had a thicker consistency that went really well with the chicken. It didn't have me reaching out for tissues, but was just enough to create a slight kick that elevated the dish.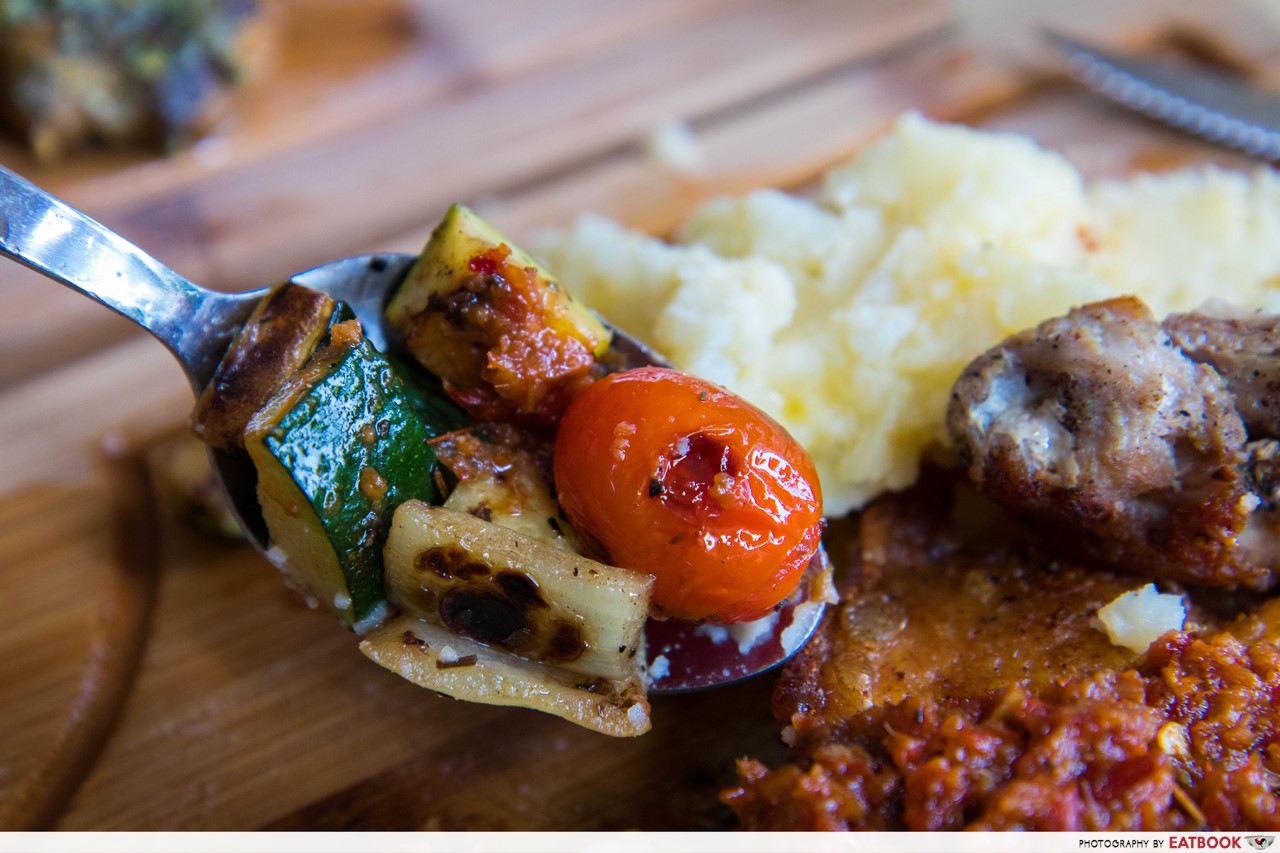 Made up of roasted zucchini, cherry tomatoes, capsicum, and onions, the ratatouille on the side helped cut through the richness of the meat. The vegetables were soft but still had a slight crunch. Their natural sweetness was finished off with a slight char, which brought the ratatouille up to a whole other level. Overall, the sides brought a good balance to this dish.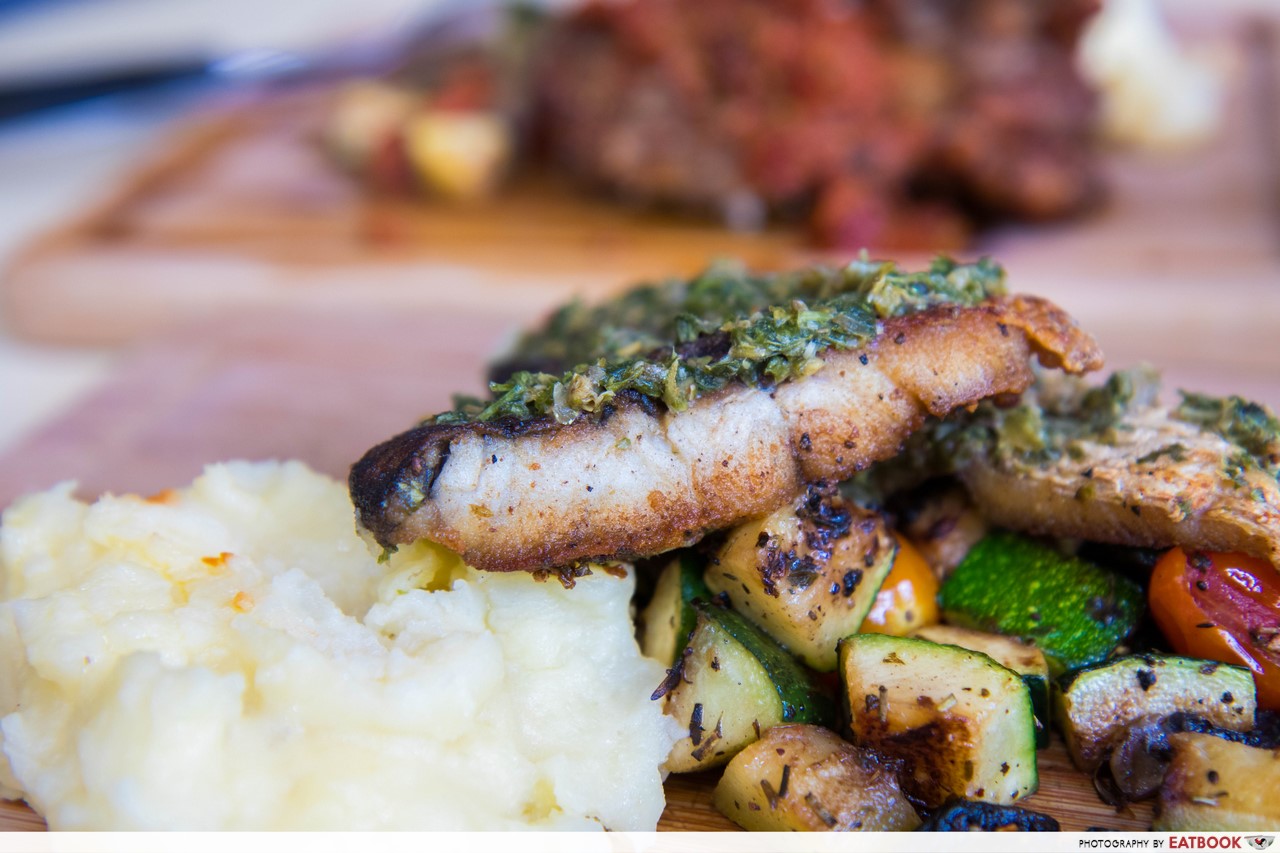 When their Seabass With Spicy Salsa Verde ($12.80) arrived, it carried a strong minty fragrance. A thin layer of salsa verde made with mint leaves, chilli padi, anchovies, parsley, and lemon was slathered on both fillets. I was pleasantly surprised by how it had a good balance of saltiness, spiciness, sweetness and sourness without overpowering the freshness of the fish.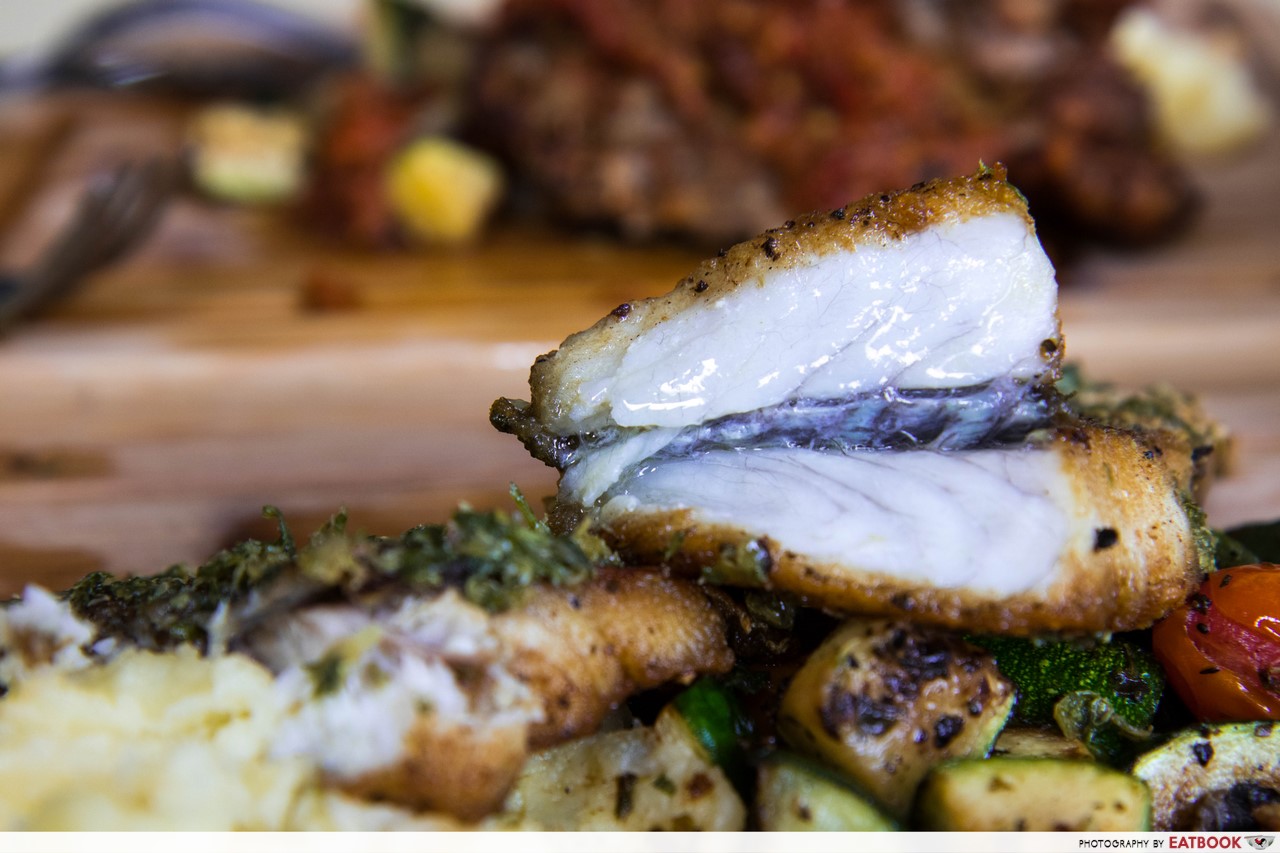 Look at it glisten. The seabass was almost like an art piece. The chef first cooks the fish with its skin side down, then flips it over to obtain a crispy exterior. The meat was beautifully translucent, moist and incredibly juicy. It also broke easily into flakes when I nudged it with a fork, and there wasn't even the need for a knife.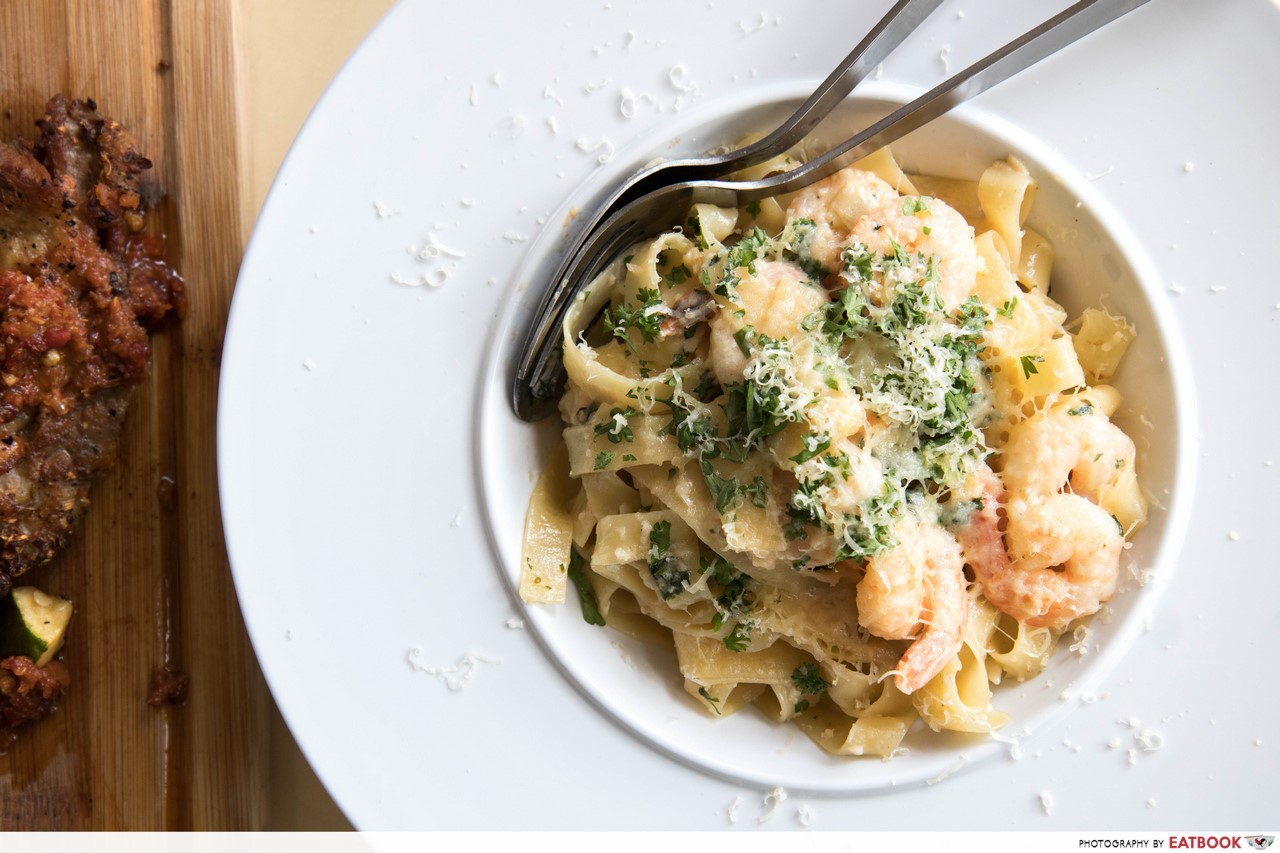 The last dish we got was White Wine Prawn Alfredo Pasta ($10.50). The chef tosses your choice of pasta – fettuccine, spaghetti, or linguine – in a cream sauce, and flambés it with white wine.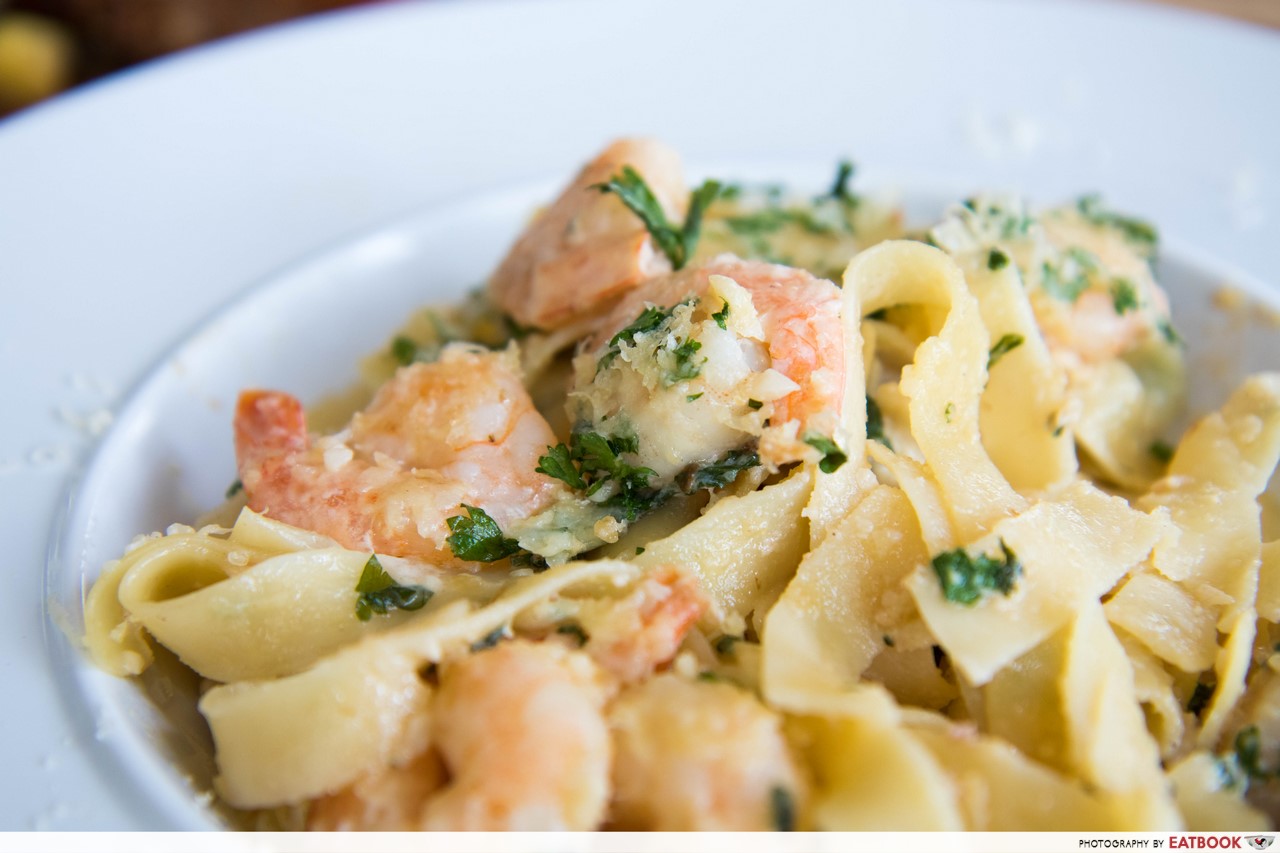 Even though the prawns used were of the frozen sort, the dish was still decent and tasty considering its price. The pasta was al dente, and the sauce itself was delectable. Eating a full bowl of this by yourself could be a little jelak, so share it with your friends.
Ambience at The Pasta Boutique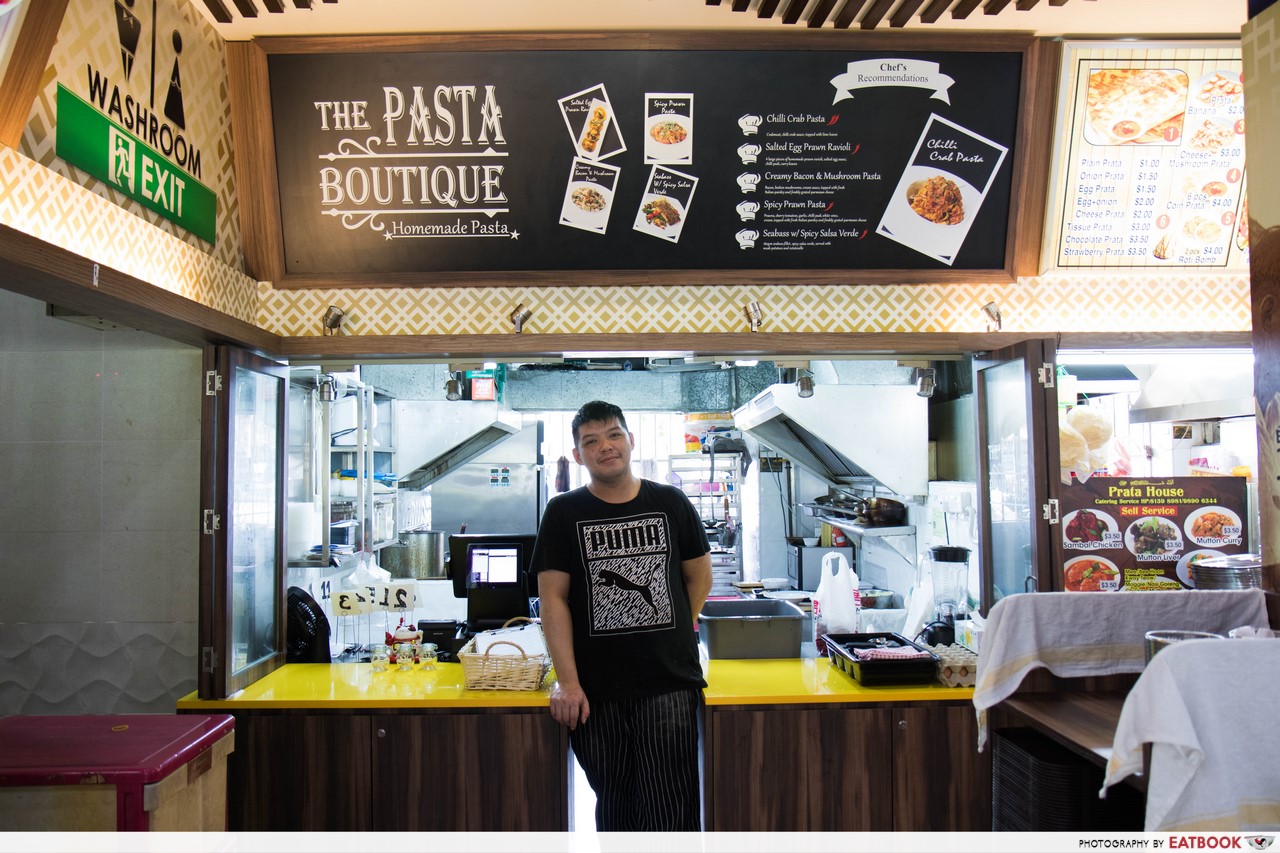 The shop is located in a kopitiam that's about a 10-minute bus ride away from Bedok MRT Station. They serve up a wide variety of Western fare, ranging from steaks to ravioli. The chef packs a solid resume, having worked in hotels, banquets, and restaurants for over 10 years before opening up his own stall with a friend.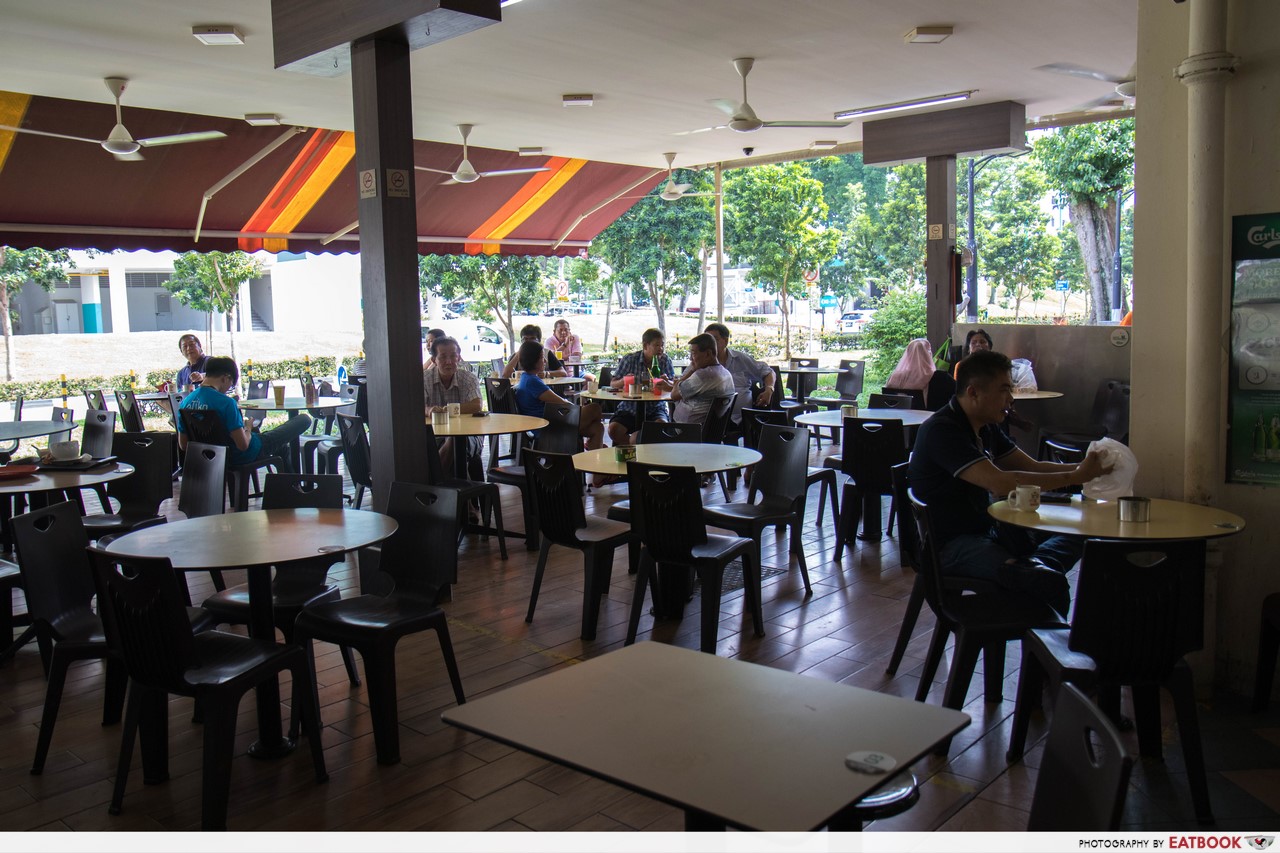 The Pasta Boutique is situated in a corner of New Century Food House Coffeeshop. It is so nondescript you might just walk past it without batting an eyelid, so do keep a lookout for it.
We were able to get seats easily when we visited at 12pm on a weekday. The staff members were patient and elaborated on the menu when I was taking a long time to decide.
The verdict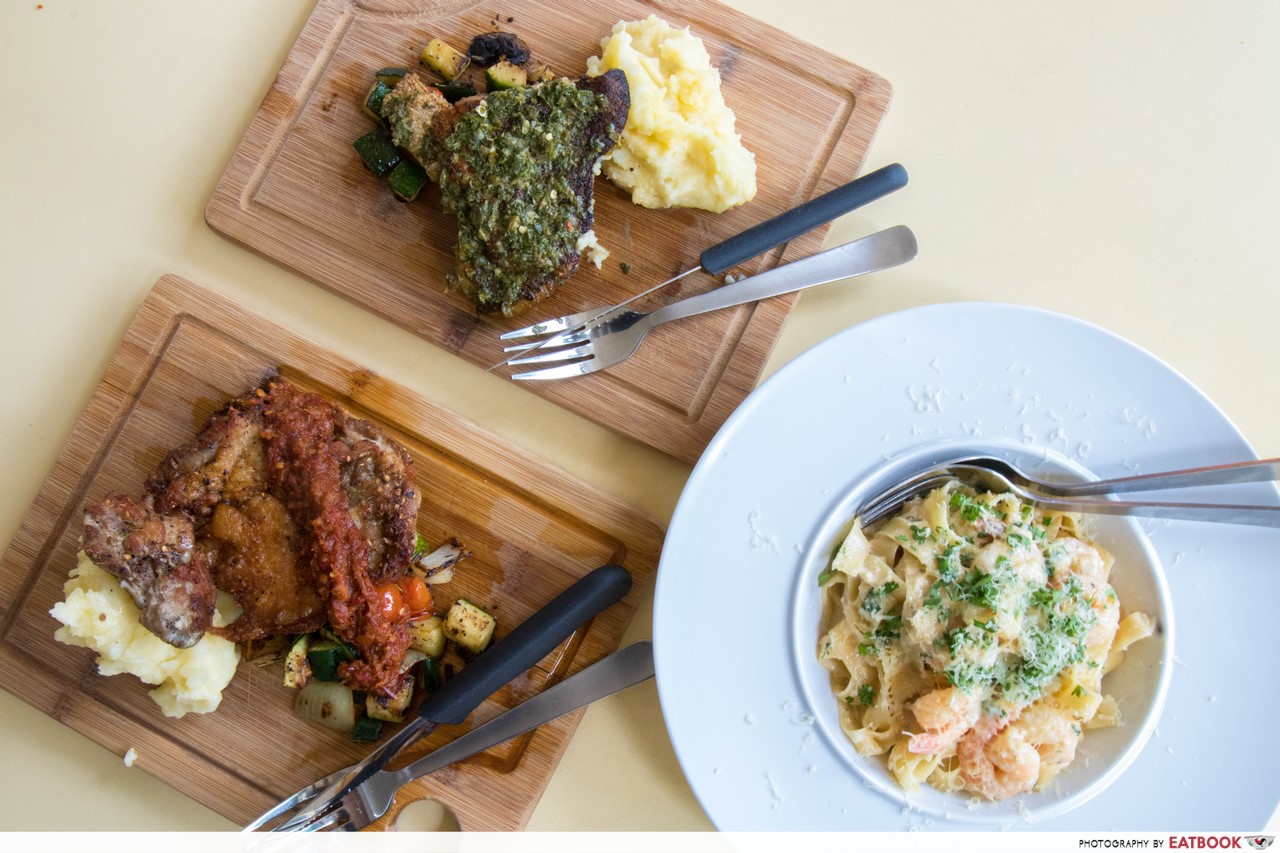 Overall, I was really impressed by the quality of the food considering the price we paid. Plus, the standard of food fared a whole lot better than I expected. If you're ever craving for cafe food but don't wish to break the bank, this place can be your next go-to. For those who are in the area, you can also check out Lok Pot or The Burning Oak.
Address: 539 Bedok North Street 3, #01-619, Singapore 460539
Opening hours: Daily 11:30am to 3pm, 5:30pm to 9:30pm
Tel: 9859 9850
Website
The Pasta Boutique is not a halal eatery.
This is an independent review by Eatbook.sg.
Summary
Pros
– Delicious food
– Affordable
– Efficient staff
Cons
– Might get crowded during dinner hours
– Stuffy ambience
Recommended Dishes: White Wine Prawn Alfredo Pasta ($10.50), Seabass with Spicy Salsa Verde ($12.80), Chicken Chop with Chilli Crab Sauce ($9.80)
Operating Hours:
Daily 11:30am to 3pm, 5:30pm to 9:30pm
Tel:
9859 9850
Address:539 Bedok North Street 3, #01-619, Singapore 460539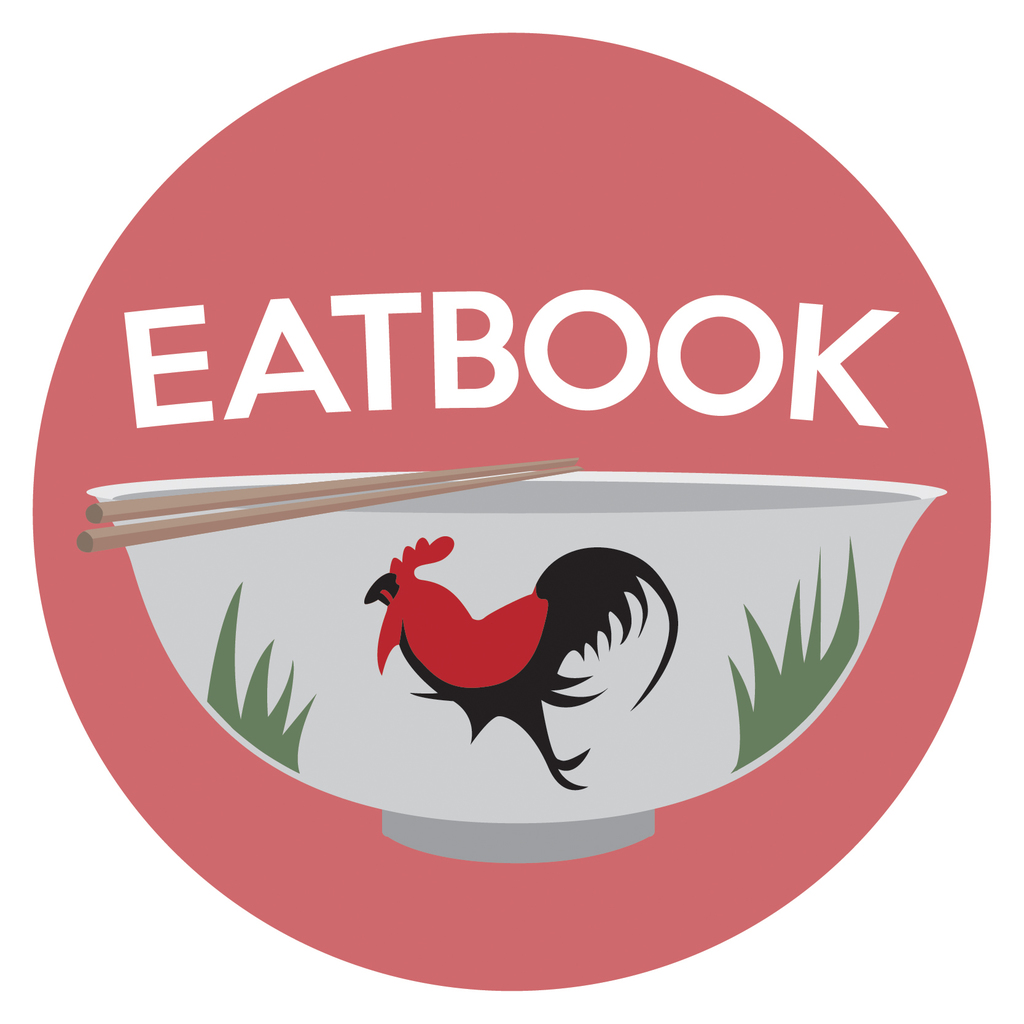 Drop us your email so you won't miss the latest news.