Yong Xiang Xing Dou Fu in Chinatown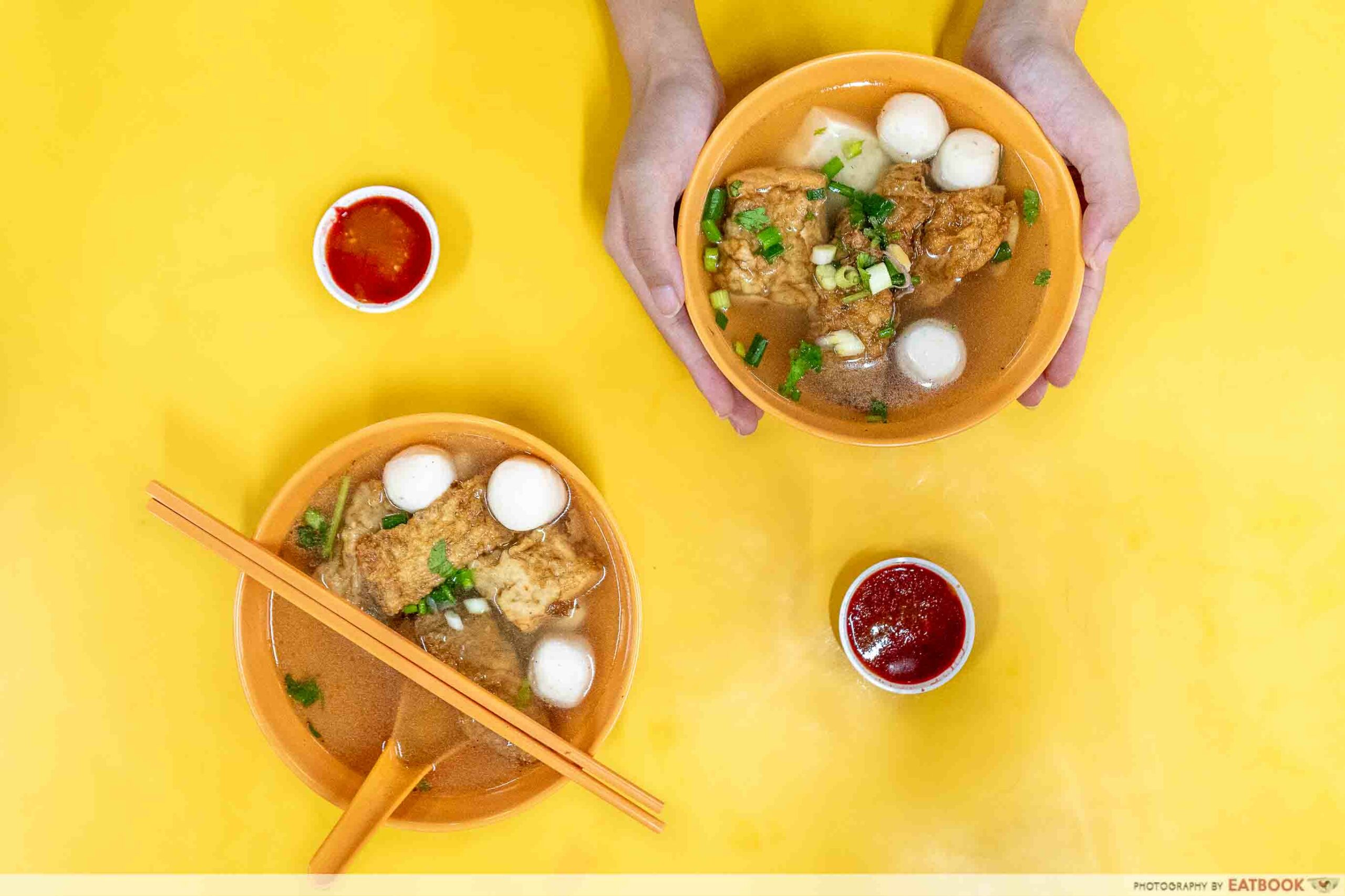 Even if you've never heard of Yong Xiang Xing Dou Fu, chances are you've at least unknowingly heard someone talk about it before. For me, I've always known it as the 'YTF stall in Chinatown with a long queue'—a rather apt description, in my opinion.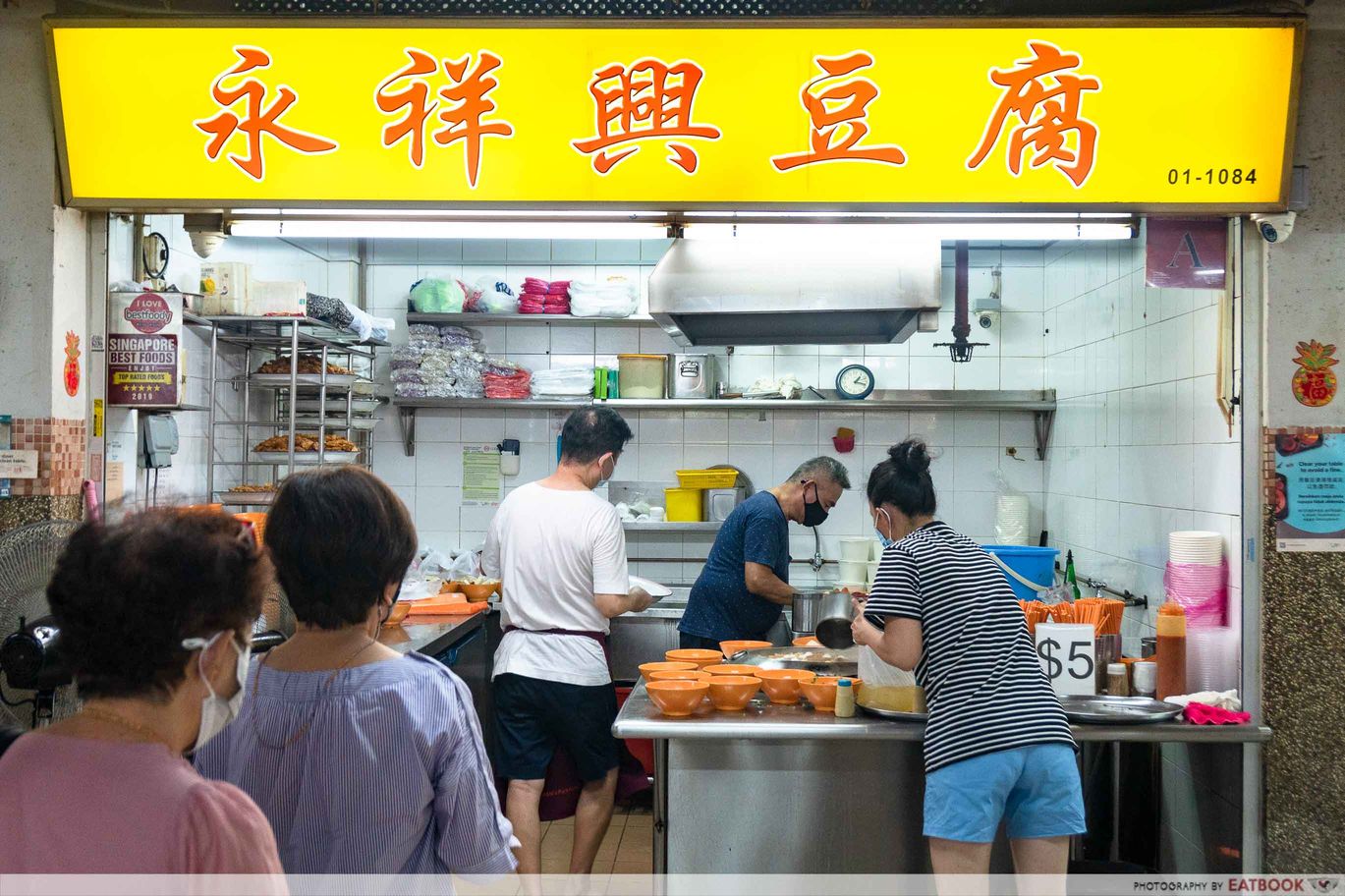 They're the stall located right smack in the middle of People's Park Complex Food Centre, and are immediately recognisable by the insanely long queues. 
Food at Yong Xiang Xing Dou Fu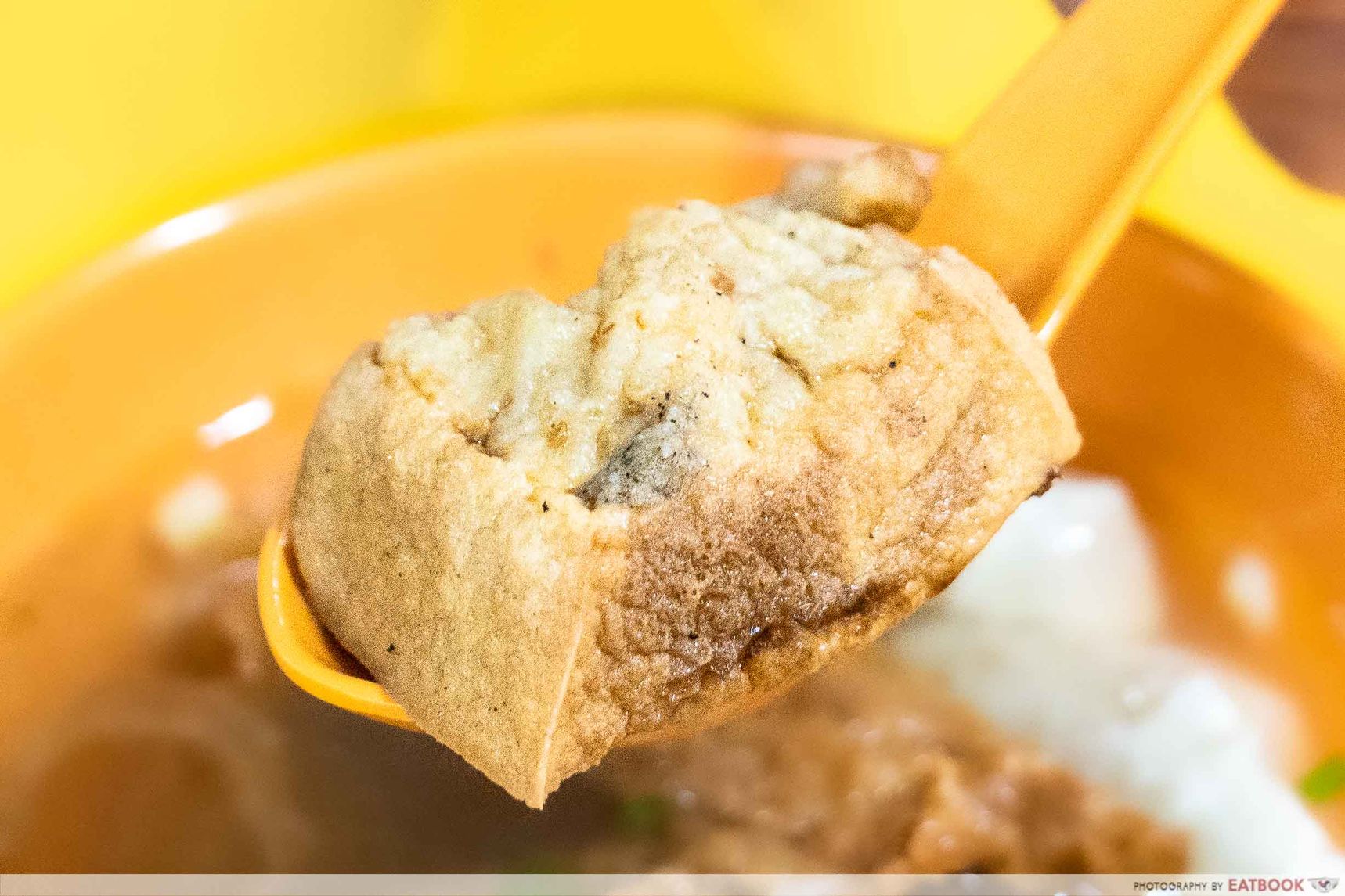 You don't need to think too much when ordering here, as Yong Xiang Xing Dou Fu only serves one standard bowl of Yong Tau Foo ($5). 
If you remember it to be $4.50, don't worry, your memory has not failed you, as they recently increased their prices by $0.50.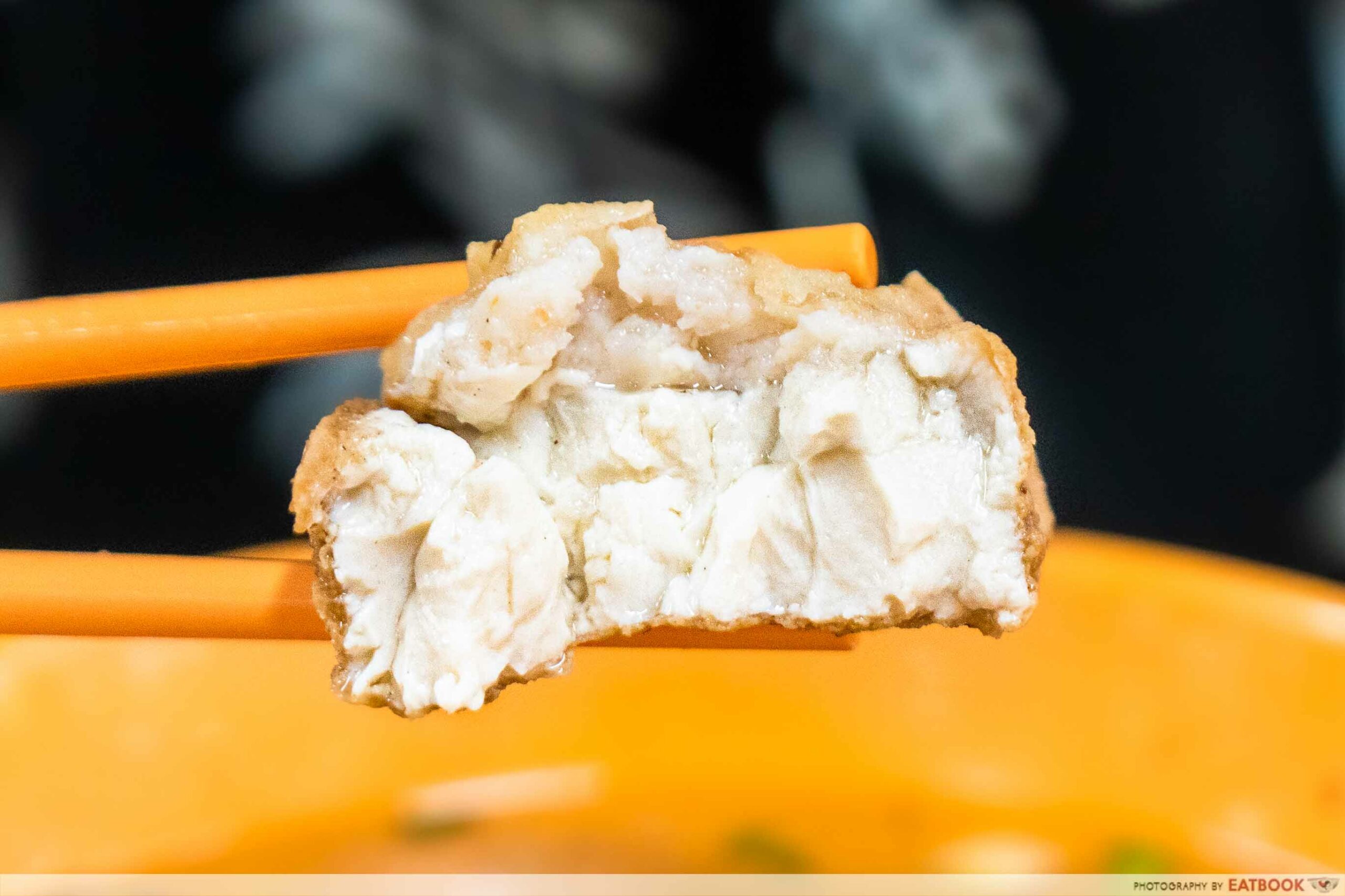 Each bowl comes with a total of nine items, two of which are fried tofu with house-made fish paste. Immediately, I knew that I had underestimated how tasty tofu and fish paste could be. The fried nature gave it a firmer texture on the outside, while still managing to retain the delicate softness of the tofu on the inside.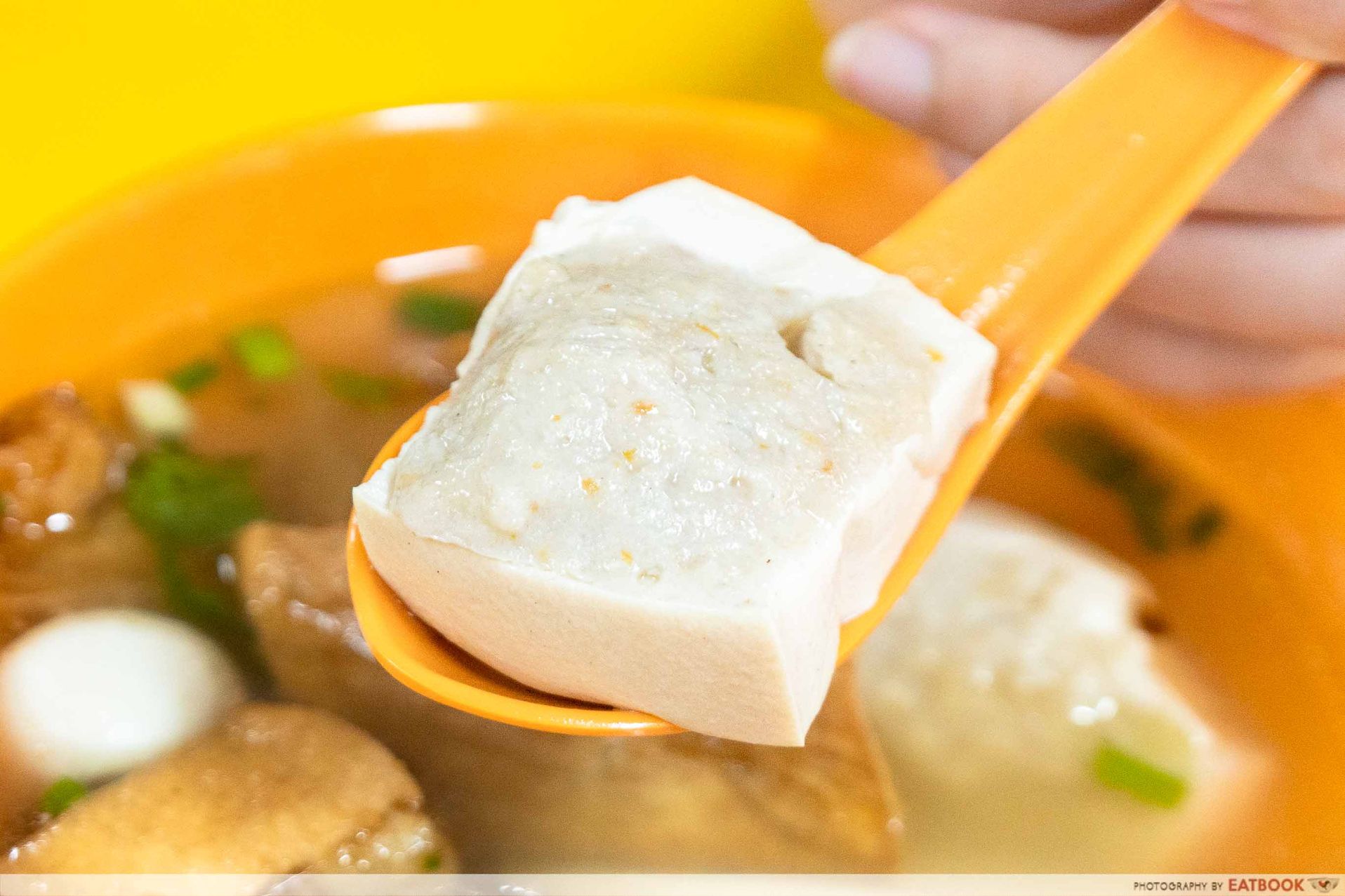 In the same fashion, you also get two pieces of a non-fried version that definitely looks barer than the previous iteration.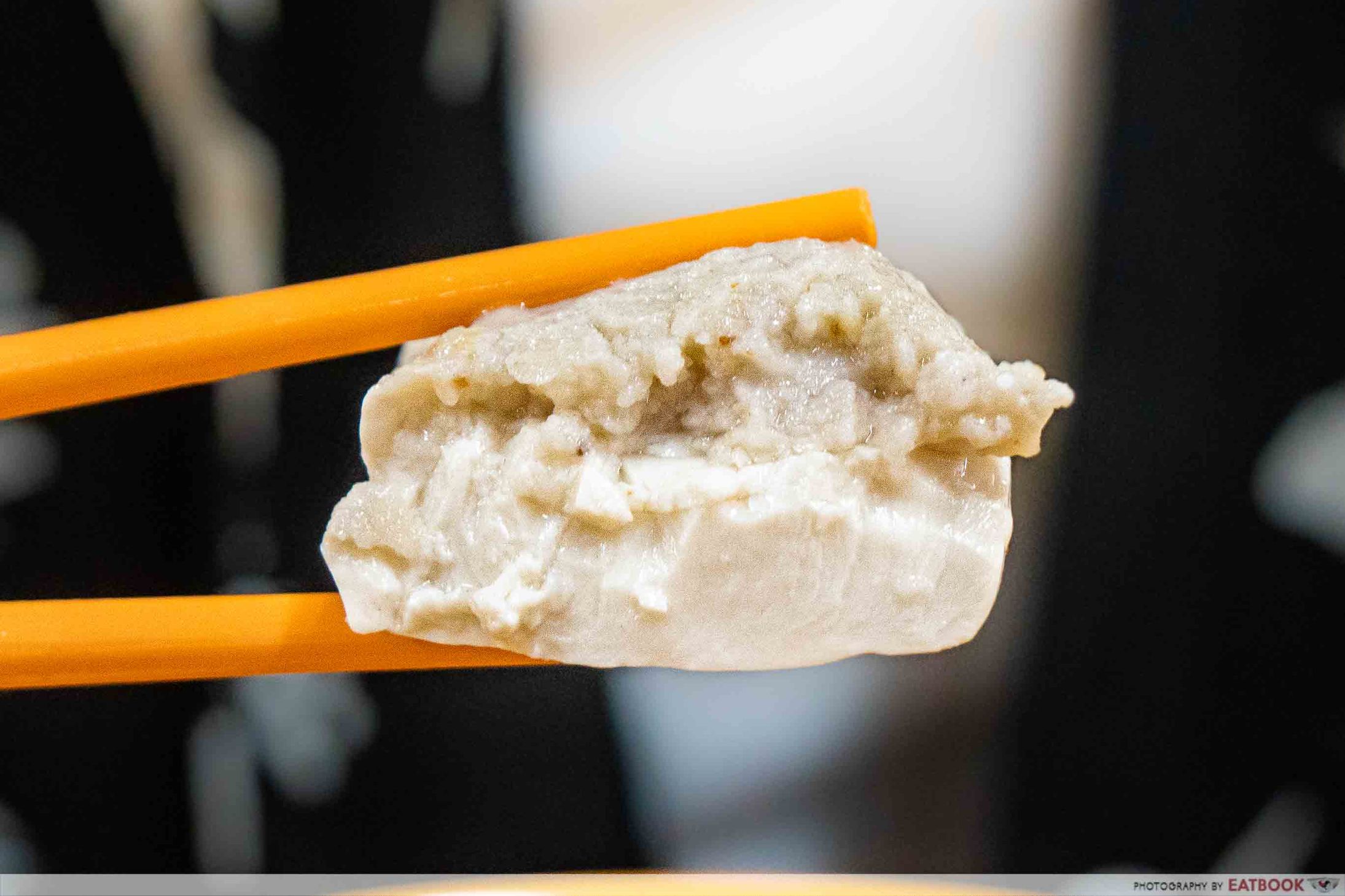 I'm usually one to prefer fried food over something steamed or boiled, so it surprised me when I found myself gravitating to this item. Though its counterpart was equally enjoyable, the texture of this tofu was softer, allowing the flavour of the fish paste to shine even more.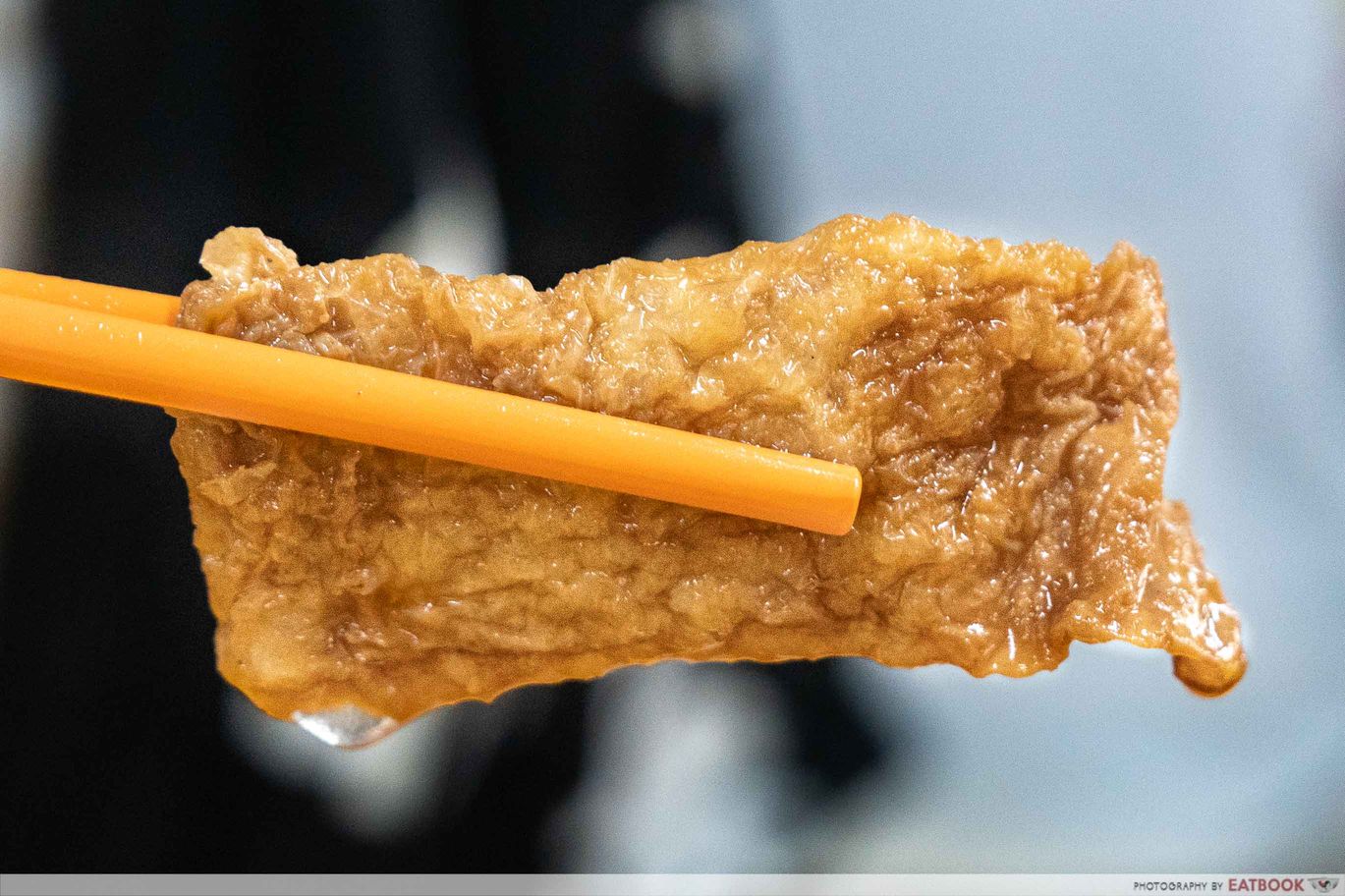 The last unique item you'll find in your bowl is fish paste wrapped in beancurd skin.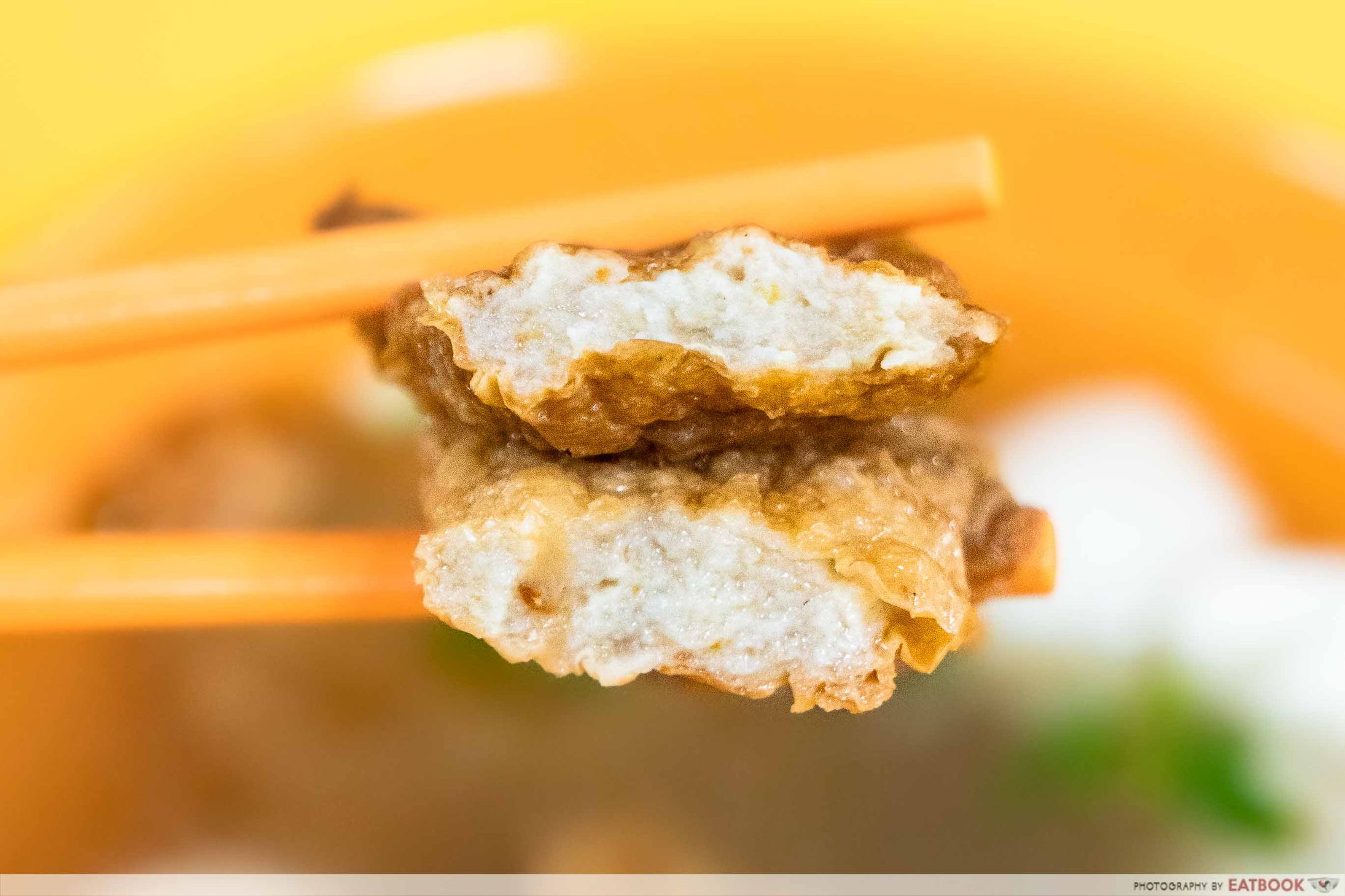 The flatter shape meant that this item had a firmer bite to it, despite being made of the same fish paste. I also found it to be the most savoury of all the items, most probably thanks to the salt from the beancurd skin.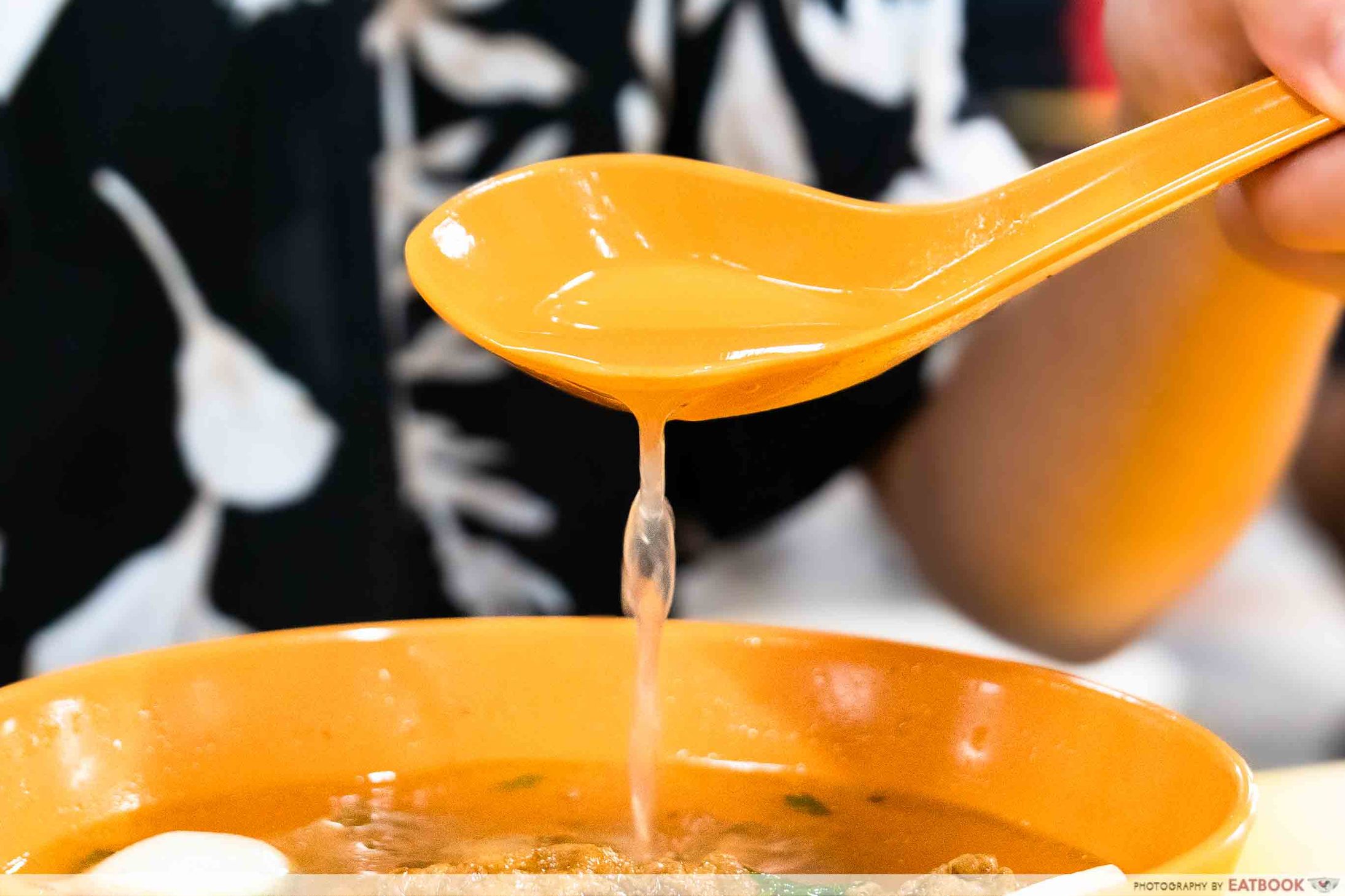 A big part of what makes a good YTF for me is the soup, and it's safe to say that Yong Xiang Xing Dou Fu's soup has set the bar for me. To describe it as moreish would be an understatement, as this somehow balanced the savouriness of the items with a hint of sweetness. I couldn't help but finish the whole bowl, an action which should speak for how delicious it truly was. 
Ambience at Yong Xiang Xing Dou Fu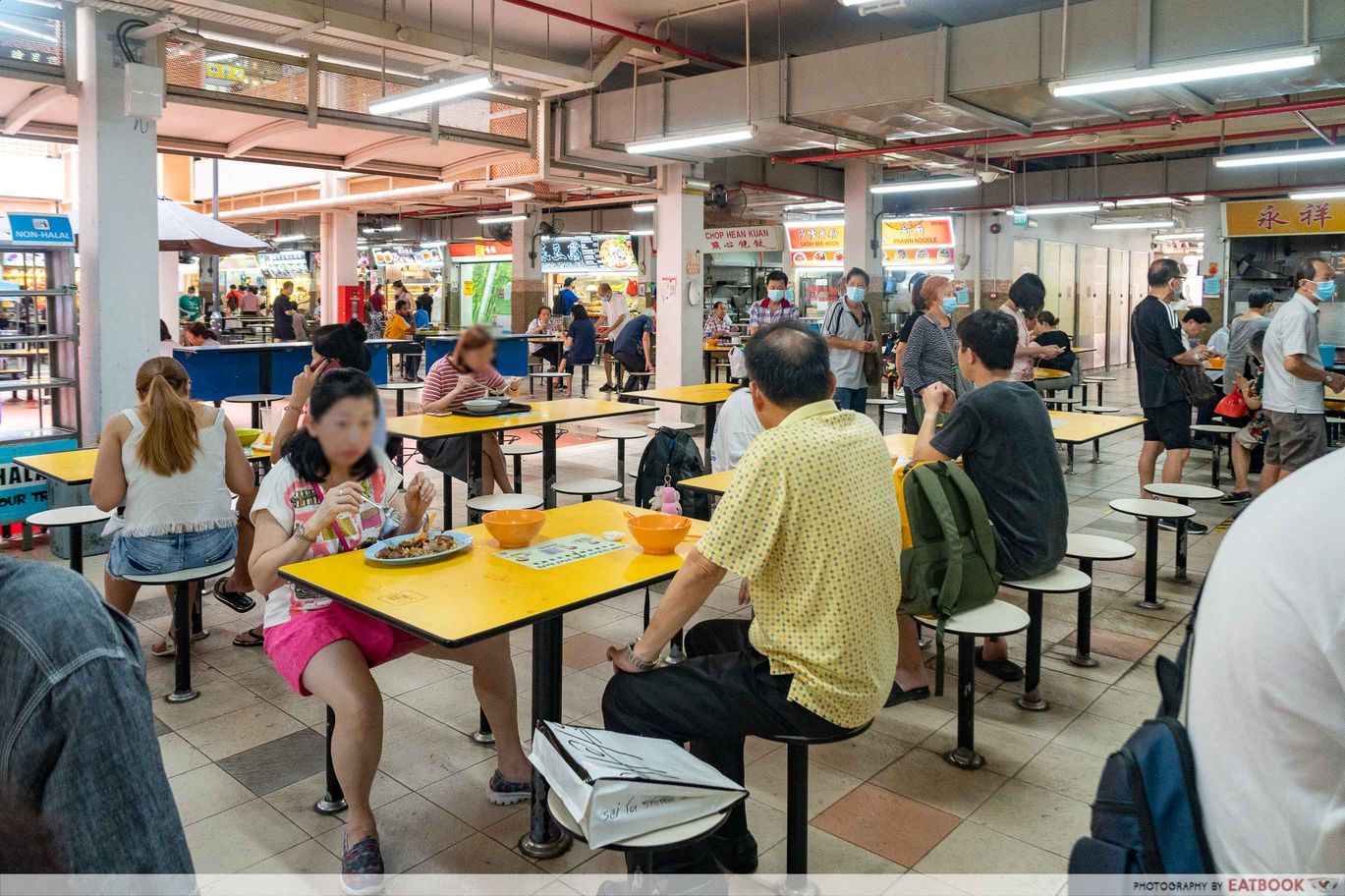 People's Park Complex Food Centre needs no introduction. This hawker centre is a stone's throw away from Chinatown MRT Station, and is home to other household names, including Poy Kee Yong Tau Foo, Ri Ri Hong Ma La Xiang Guo, and Lau Chong Kee Mini. 
Lau Chong Kee Mini Review: Old-School Bakery With Custard Buns, Char Siew Su and More From $1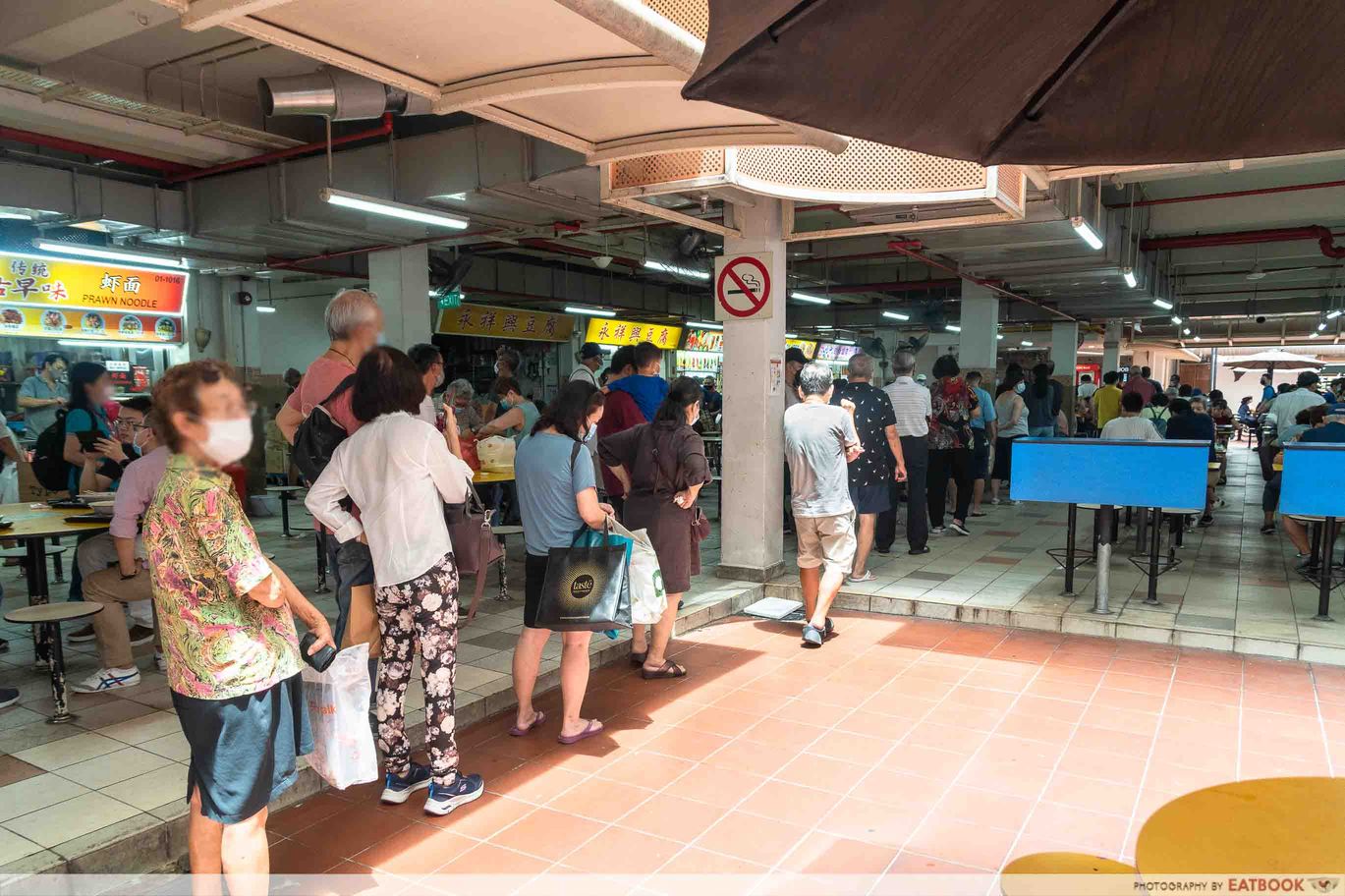 Don't be deterred by the long queue, as their short menu meant that we were only in the line for 15 minutes before we secured ourselves a piping hot bowl of YTF soup. Even though we visited during the lunch crowd, it wasn't hard for us to find a seat in the dimly lit, sheltered space.
A pleasantly surprising fact we found out was that the stall offers table service. Just let them know where you're seated and they'll bring your order to you—no need to worry about navigating the crowd of slow walkers.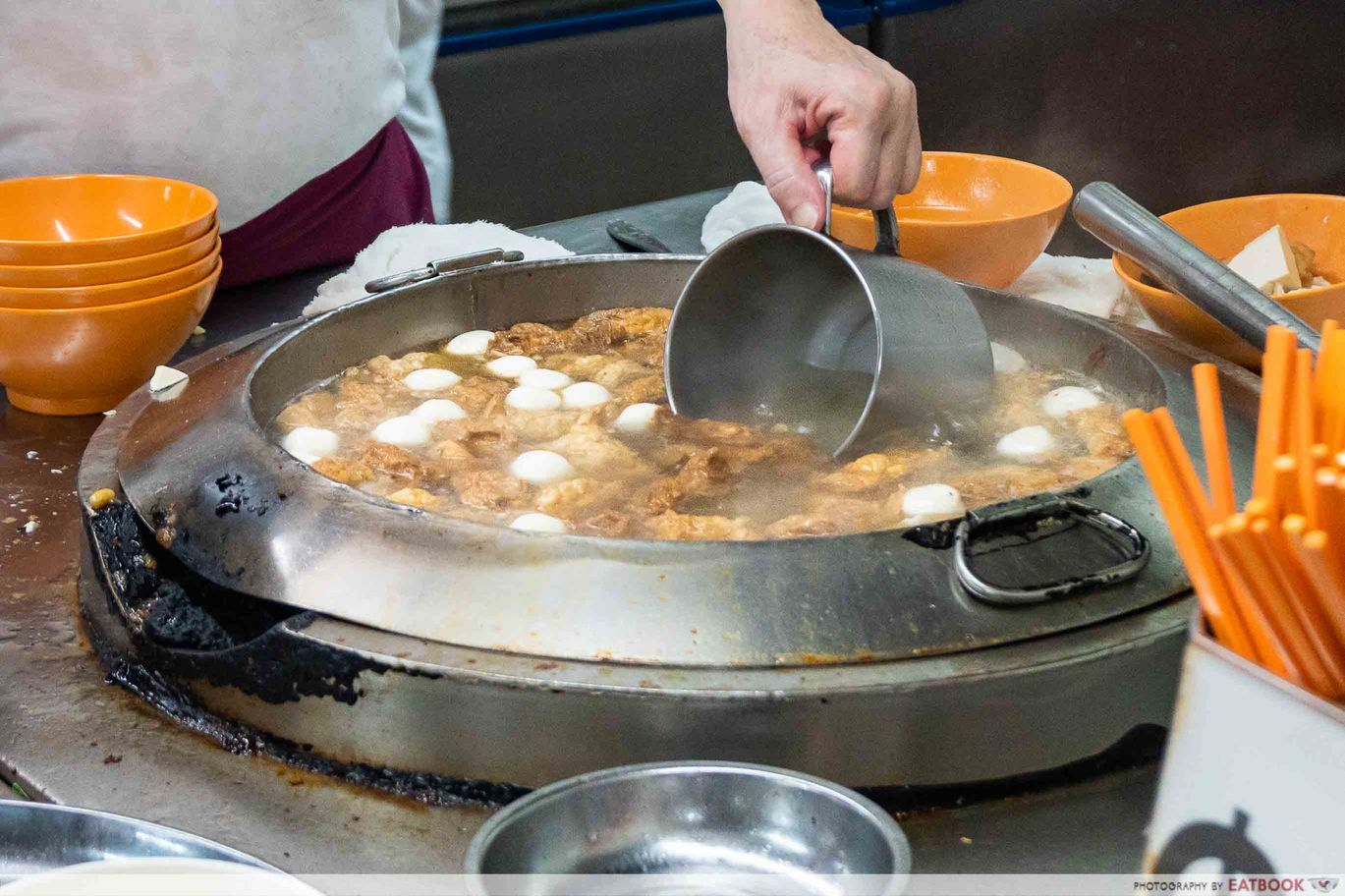 Do note that Yong Xiang Xing Dou Fu is only open for three hours, from 1pm to 4pm—a small price to pay for the yummy handmade items that obviously require time and skill to make daily. 
The verdict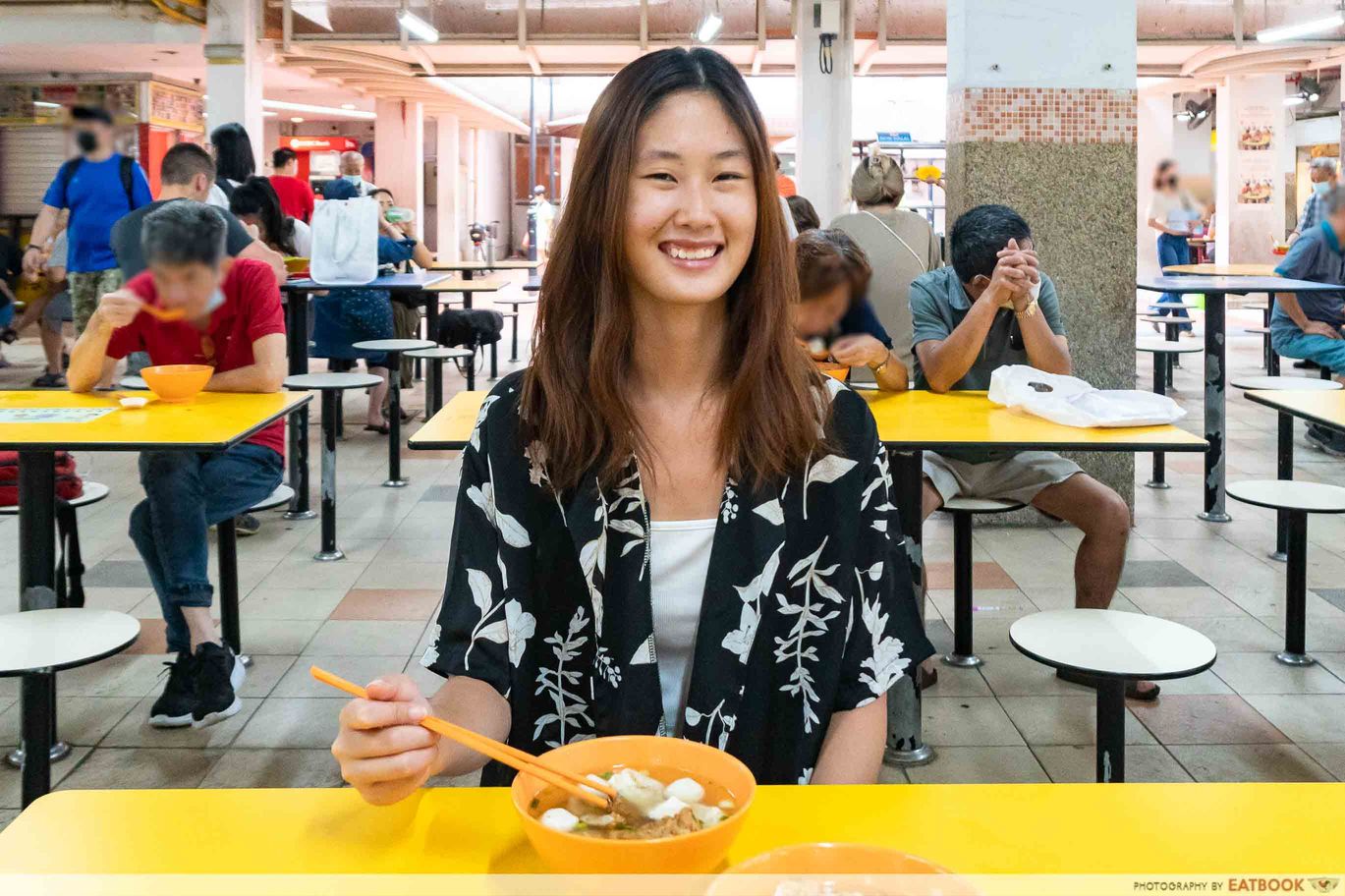 I'd never been one to opt for yong tau foo when visiting a hawker centre, and my colleagues can vouch for my preference for curry rice, laksa, and food with generally richer flavours. However, Yong Xiang Xing Dou Fu has managed to convince me that the soupy nature of YTF does not make it bland or boring. On the contrary, their house-made fish paste and soup were so tasty and more than enough to warrant a trip back. 
If you're looking for more YTF eats, check out our Tofully review for handmade Hakka YTF with torched mentaiko bowls, or our Tasty Soup Yong Tau Fu review for a hawker that makes his own fish paste and sambal chilli. 
Address: 32 New Market Road, #01-1084, People's Park Complex Food Centre, Singapore 050032
Opening hours: Tue-Sun 1pm to 4pm
Yong Xiang Xing Dou Fu is not a halal-certified eatery.
Tofully Review: Handmade Hakka Yong Tau Foo, Torched Mentaiko Rice Bowl And More At Bukit Merah
Photos taken by Tanya Tham.
This is an independent review by Eatbook.sg.
Yong Xiang Xing Dou Fu Review: Famous Yong Tau Foo In Chinatown With House-Made Fish Paste
Yong Xiang Xing Dou Fu Review: Famous Yong Tau Foo In Chinatown With House-Made Fish Paste -

8/10
Summary
Pros
– Freshly handmade items
– Tasty soup
– Accessible location
Cons
– Short opening hours
Recommended dishes: Yong Tau Foo ($5) 
Opening hours: Tue-Sun 1pm to 4pm
Address: 32 New Market Road, #01-1084, People's Park Complex Food Centre, Singapore 050032