Ri Ri Hong Ma La Xiang Guo At Chinatown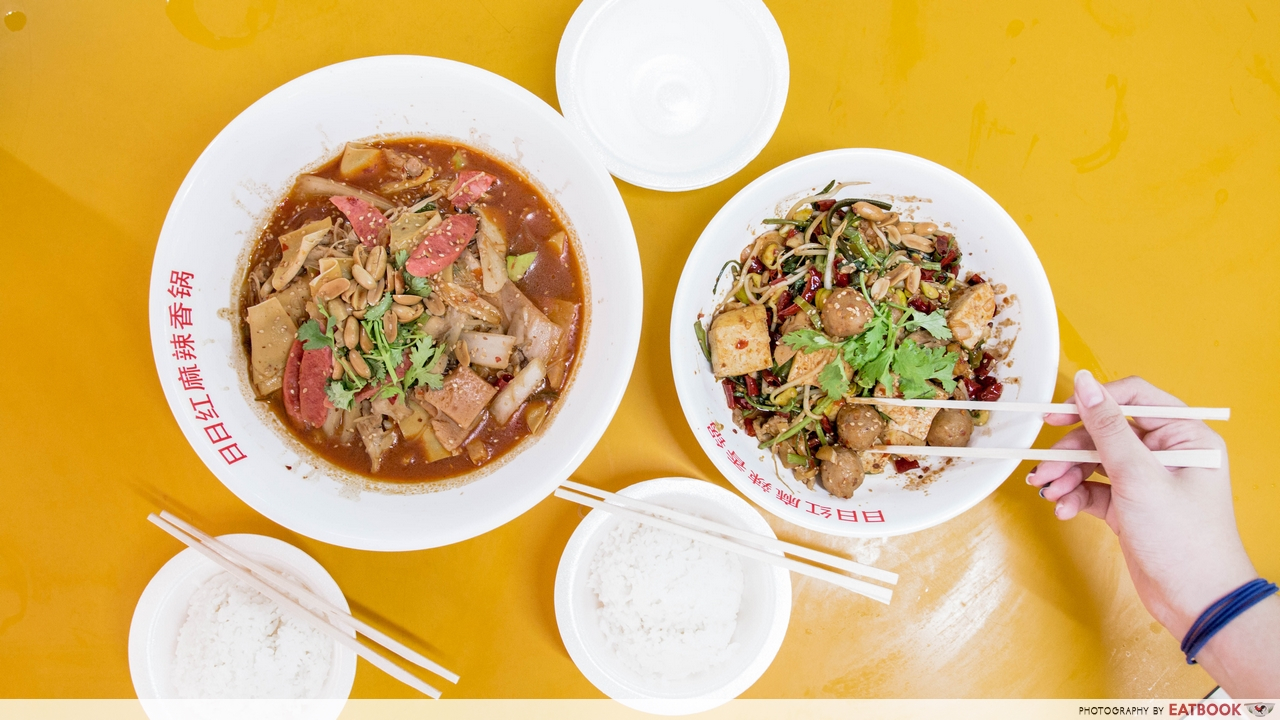 As someone who was born into a family of spicy food lovers, I've always felt a wee bit of shame for not being able to take spiciness as well. Whenever my family members agree on a Sichuan restaurant for dinner, I'd always end up watching them munch on extra-spicy, fiery dishes while indulging in less menacing options such as Mapo Dou Fu or Kung Pao Chicken.
I'd like to think I'm a four on a scale of 1 to 10 when it comes to taking the heat, but after trying Ri Ri Hong Ma La Xiang Guo, I no longer make such an ambitious claim. This stall lies in the heart of People's Park Food Centre, and serves tongue-numbing, tear-jerking, sweat-inducing ma la hot pots at affordable prices.
Food at Ri Ri Hong Ma La Xiang Guo  

The stall's concept is similar to yong tau foo, so you'll have to select the ingredients you want. What's different here is that a staff member will be there to assist you. Afterwards, you'll get to pick the level of spiciness you prefer. Options include bu la (non-spicy), xiao la (mildly spicy), zhong la (spicy), and da la (very spicy). Lastly, you can choose if you want your ma la hot pot to lean on the saucier side or be completely dry.
What sets this stall apart from others is they charge by the types of ingredients you choose instead of weight. Vegetables, meats, and seafood go at $1, $2, and $3 respectively. This helps customers better estimate the amount they'll be paying.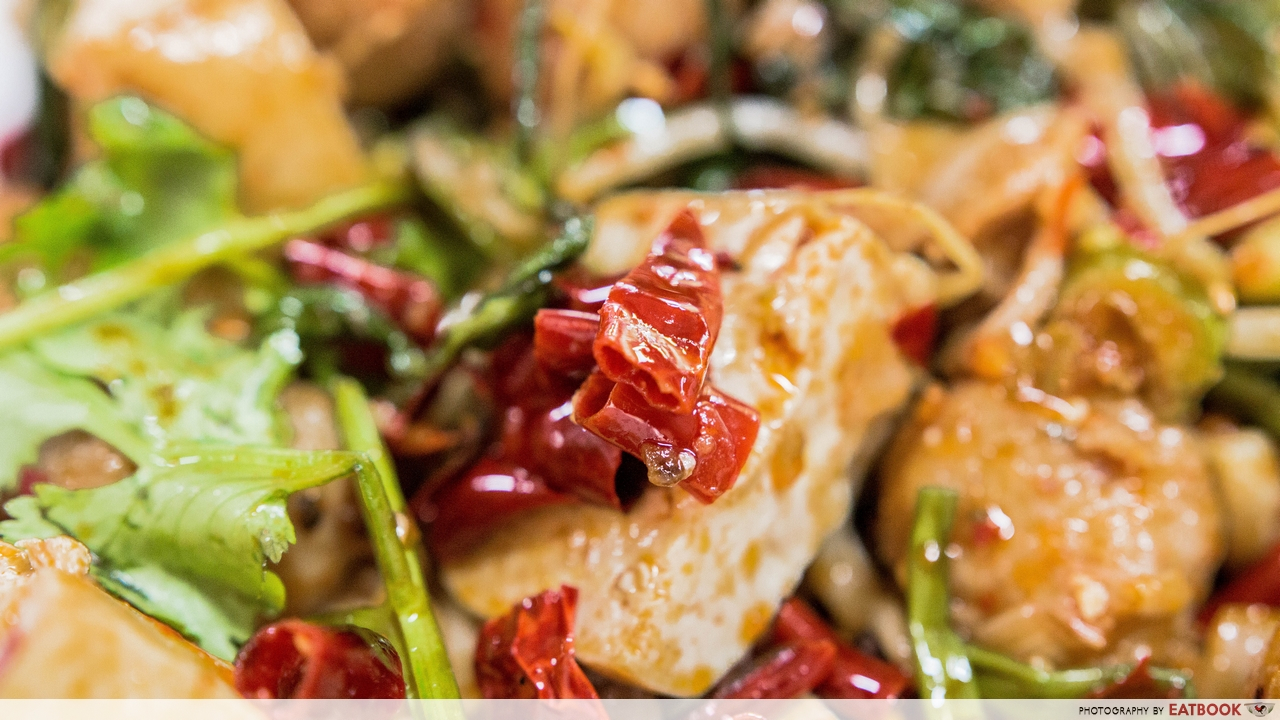 To start the day off with a bang, we went for da la first and requested for it to be dry. We picked out ingredients such as chicken, tofu, beansprouts, bean curd skin, meatballs, and kang kong. Tossed in a fiery gravy that was made with over 20 herbs and spices, this had a strong fragrance when it arrived. Intimidated by the amount of dried red chillies in the bowl, I was already sweating before I took my first bite.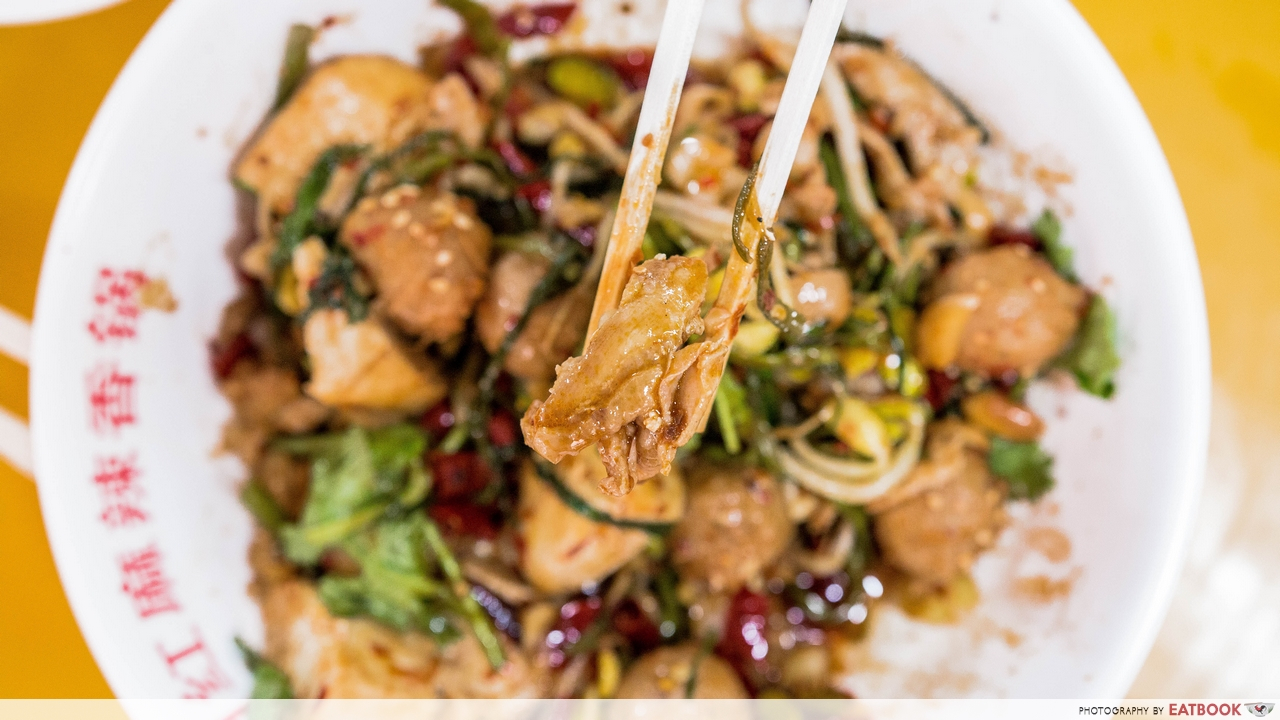 One of the herbs used was Sichuan peppercorns, which caused a tingling sensation on my tongue. The chicken was tender and marinated well, but sliced rather thinly. The first few bites were manageable till I made the fatal mistake of stopping and taking a photo.
The second I paused, there was a slow gradual burn at the back of my throat, and suddenly all I could let out were painful wheezes. Even though the spiciness was turning my mouth into a furnace, the ma la hot pot was still highly addictive – I kept going back for more.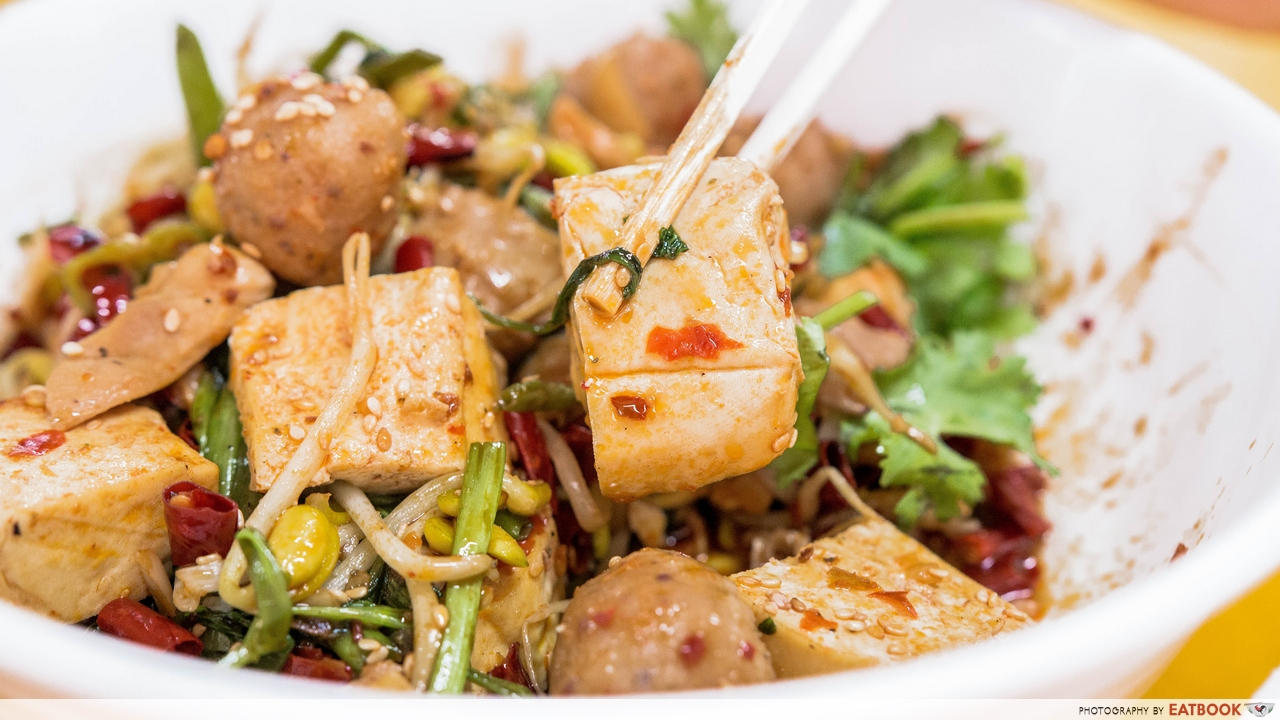 The fragrant sauce had a strong taste of garlic, chilli powder, ginger, and cinnamon. The tofu was steeped in the sauce, and soaked up all the spicy goodness like a sponge.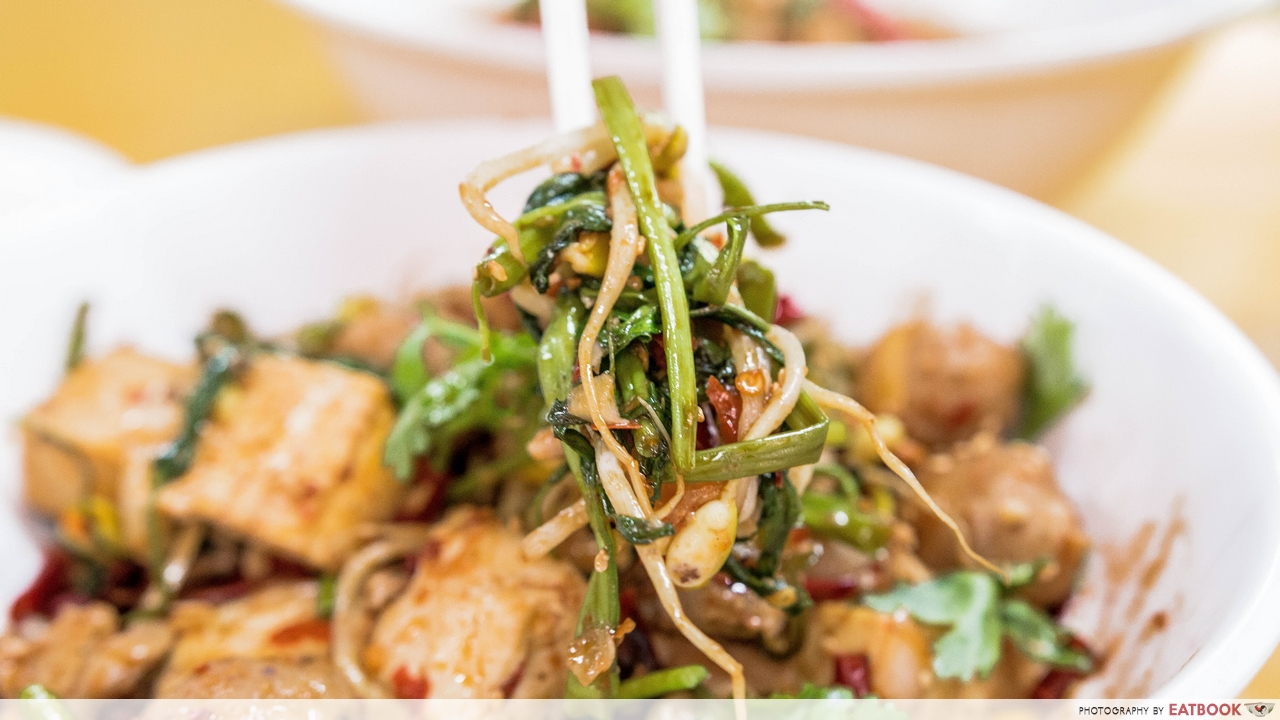 Besides the meat, we got vegetables such as kang kong and bean sprouts. The veggies added a good amount of crunch to each mouthful.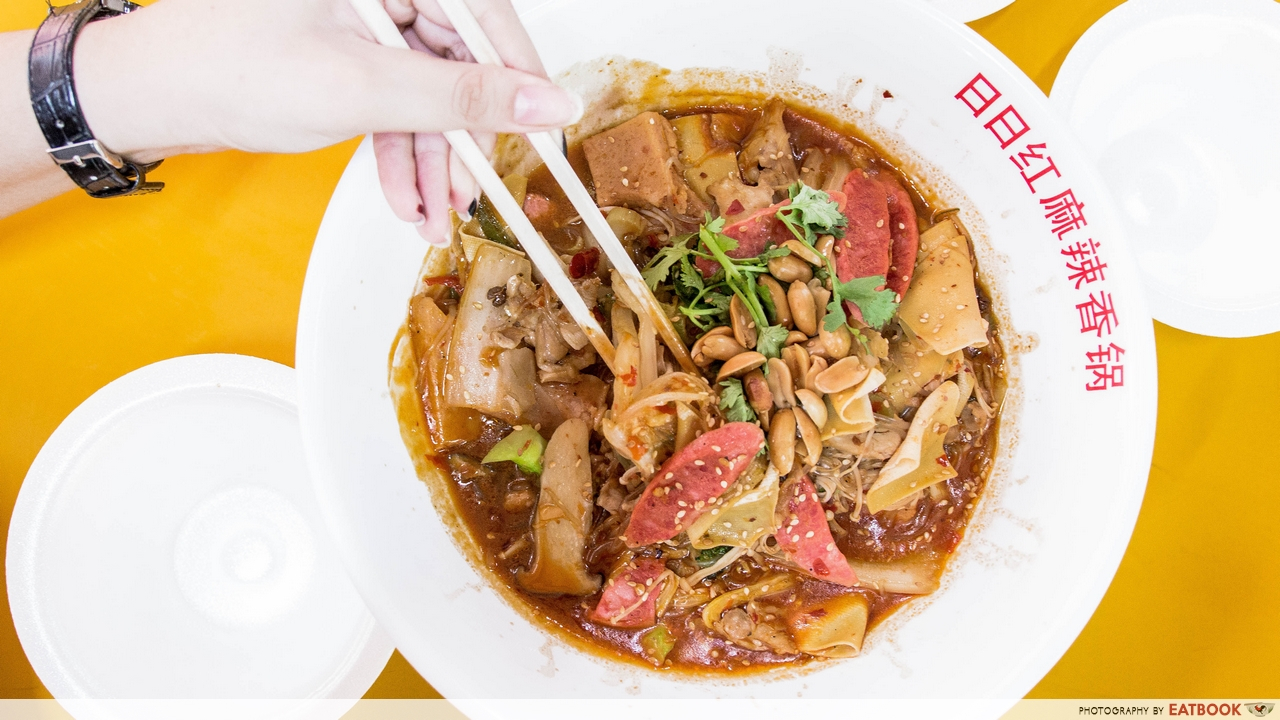 Next, we got the xiao la and added Chinese sausages, king oyster mushrooms, tang hoon, broccoli, cabbage, bean curd skins, and spam. This time round, we requested for it to be saucier. The amount of ingredients given was generous.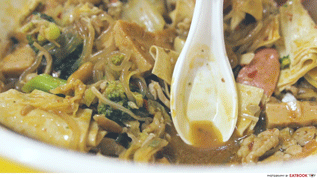 The ma la sauce was appetising and had a slight kick, but if you enjoy eating spicy food then this might not be for you.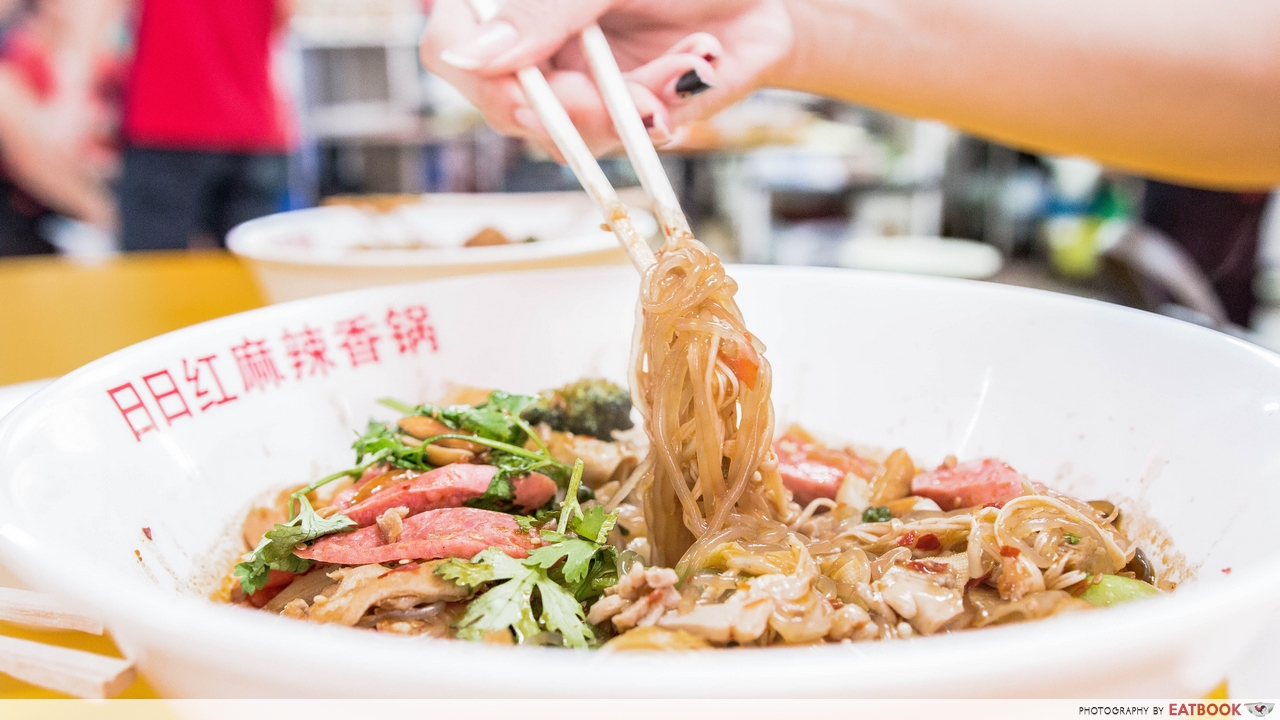 The tang hoon was the highlight of this dish. The noodles were chewy and exceptionally flavourful because they absorbed the ma la sauce.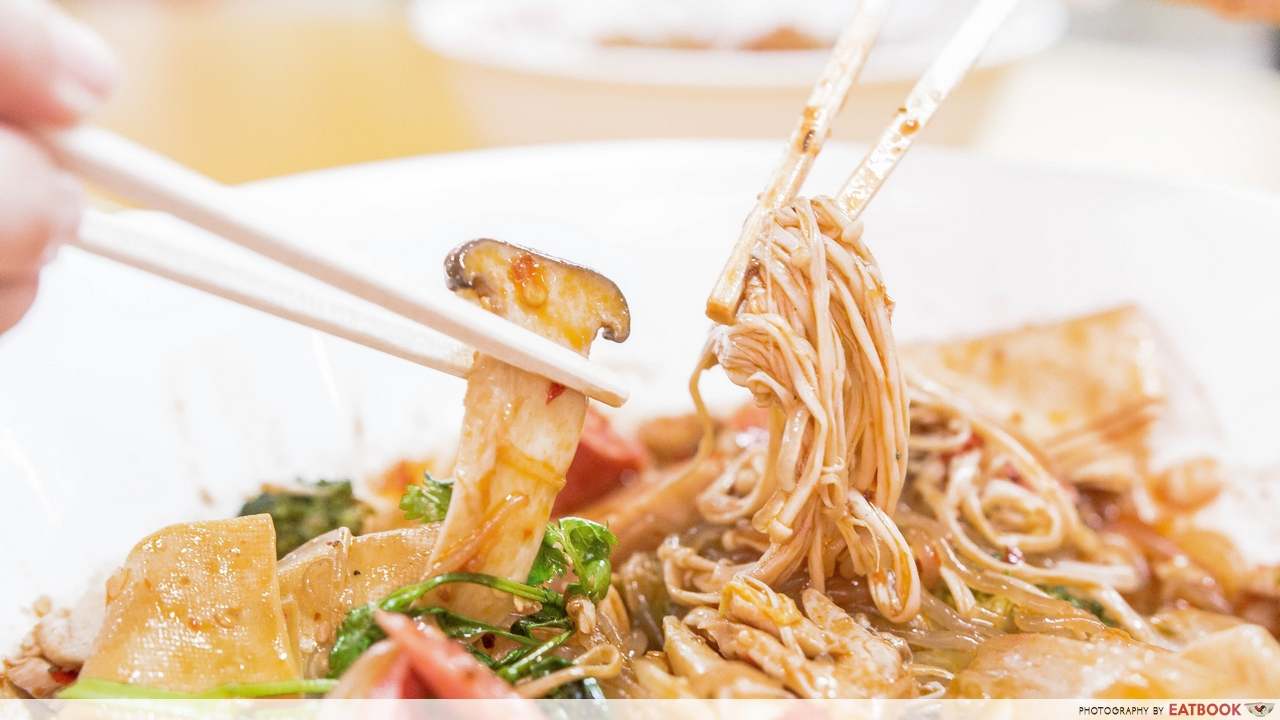 Like the tang hoon, the mushrooms soaked up the sauce. Each bite was bursting with juice and flavour.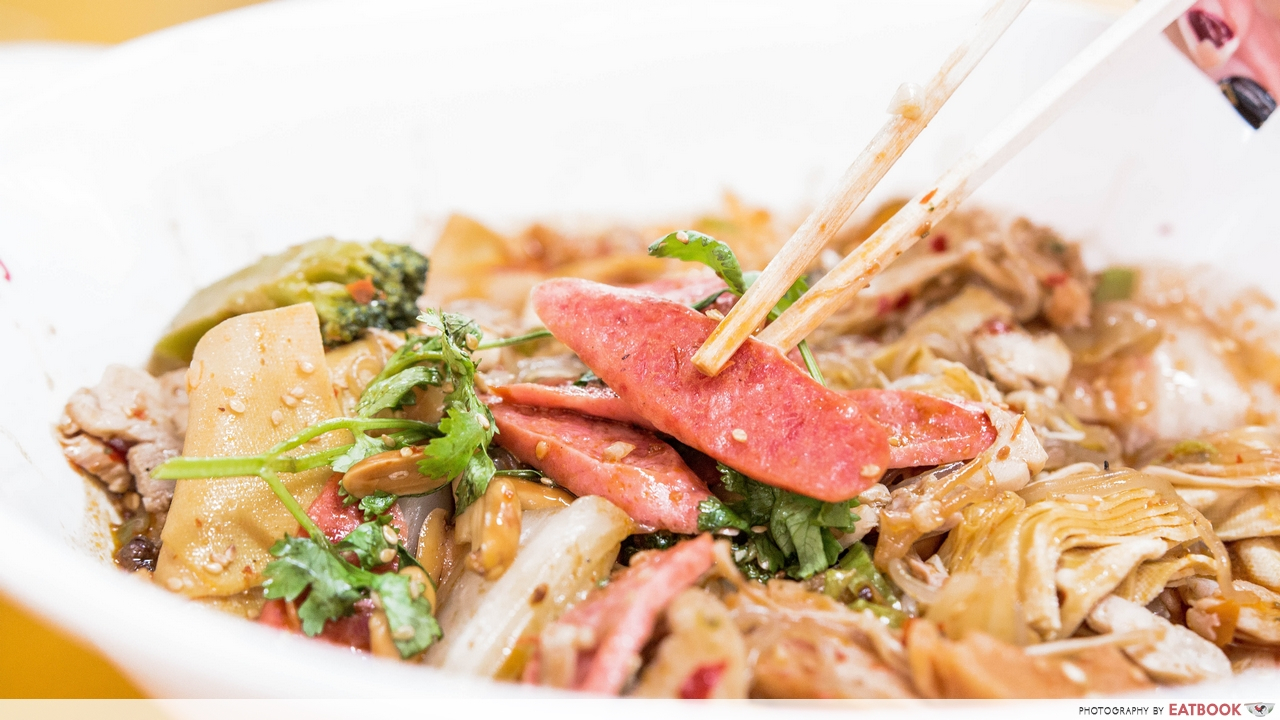 The Chinese sausages are a must-get. The slight sweetness of the sausage countered the piquant sauce, making this dish more bearable for non-spicy eaters.
Ambience at Ri Ri Hong Ma La Xiang Guo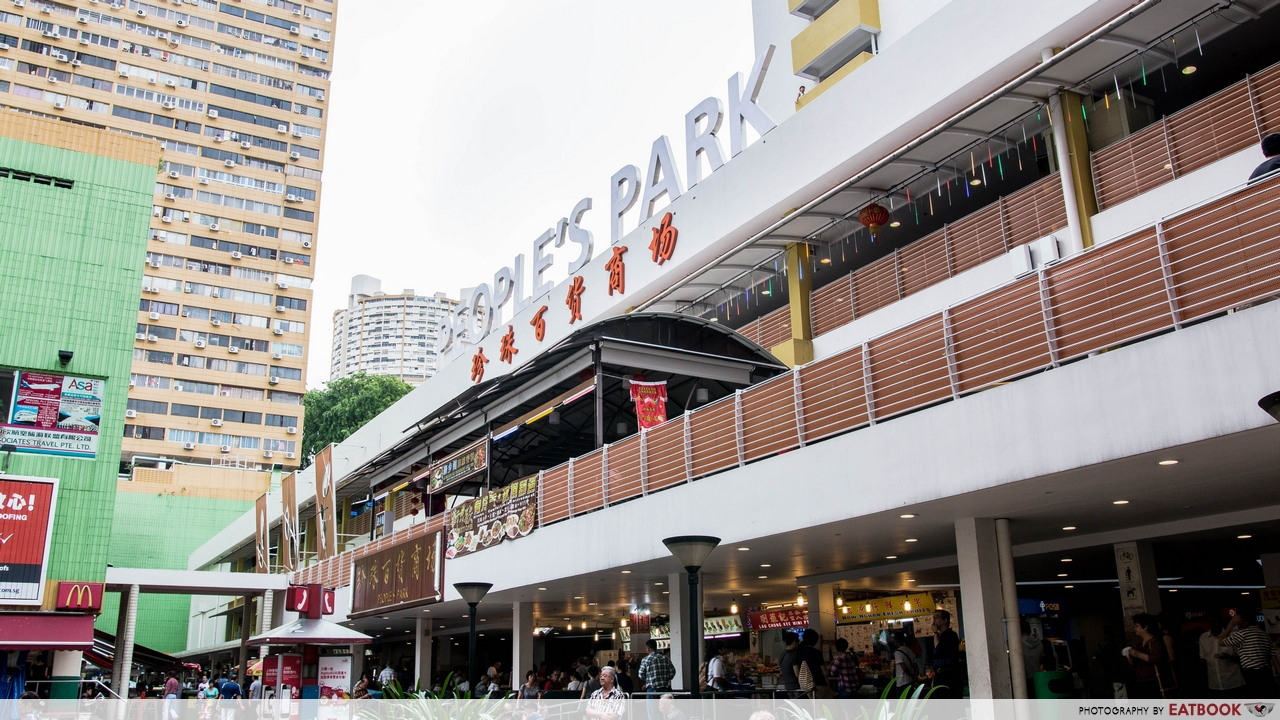 Ri Ri Hong Ma La Xiang Guo has been booming with business because of their generous portions and low prices. To help ease crowds during peak hours, the owner opened another outlet near the entrance of the food centre.
This place is barely a minute's walk away from Chinatown MRT Station, so you can get here conveniently. As the environment is warm and has poor ventilation, I recommend coming armed with tissues. They will definitely come in handy when you get sweaty after munching on all that blazing goodness.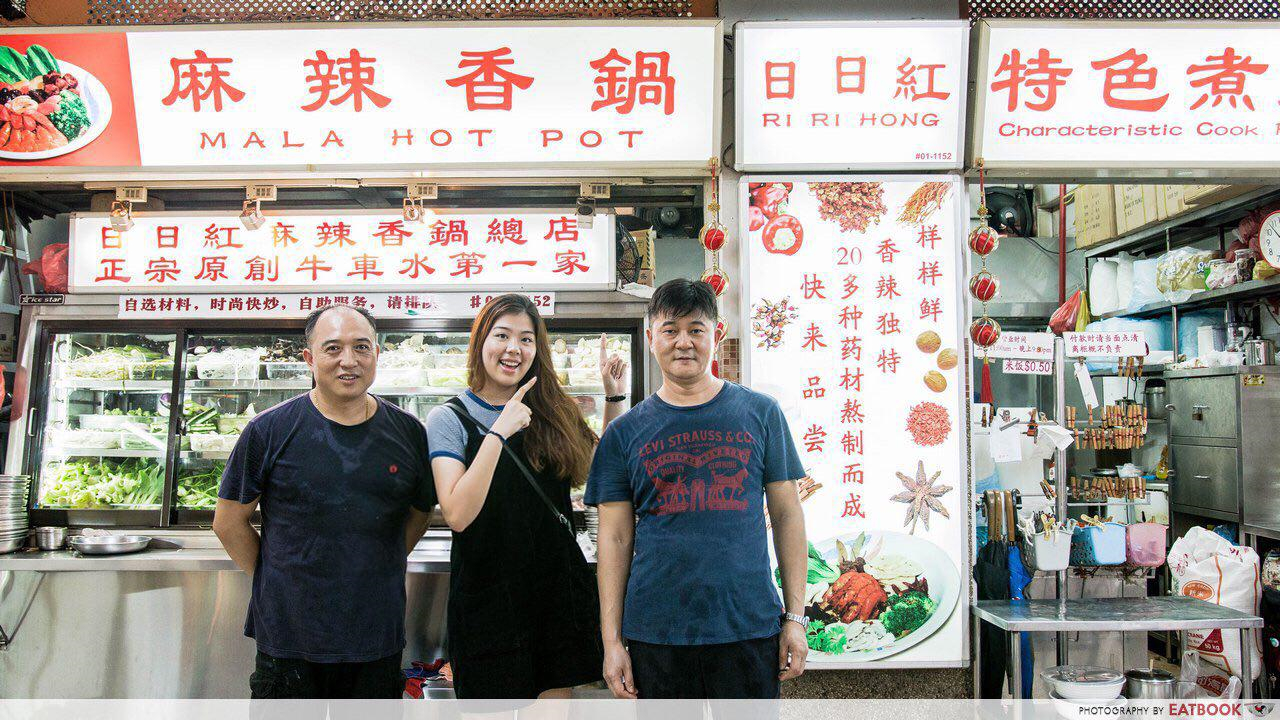 Ri Ri Hong is opened by a couple and manned by their friends. The stall name represents their hopes of achieving success. They aim to set themselves apart from other ma la stalls by preparing their dishes with vegetable oil.
The verdict
Ri Ri Hong Ma La Xiang Guo definitely gives you a bang for your buck. After trying what Ri Ri Hong has to offer, I'm definitely jumping on to the ma la bandwagon. For more cheap and good food in Chinatown, check out Cantonese Delights for chicken cutlet curry noodles or Zhong Guo La Mian Xiao Long Bao for xiao long bao at $0.60 each!
Address: 32 New Market Road, #01-042/052, People's Park Food Centre, Singapore 050032
Opening hours: Daily 11am to 9pm
Ri Ri Hong Ma La Xiang Guo is not a halal eatery.
This is an independent review by Eatbook.sg.
Summary
Pros
– Affordable
– Generous portions
Cons
– Poor ventilation
– Could get crowded during peak hours
Recommended Ingredients: Tang hoon, Beancurd skin, Chinese sausage
Operating Hours:
Monday to Sunday 11am to 9pm
Address: 32 Market Road, #01-042/052, People's Park Food Centre, Singapore 050032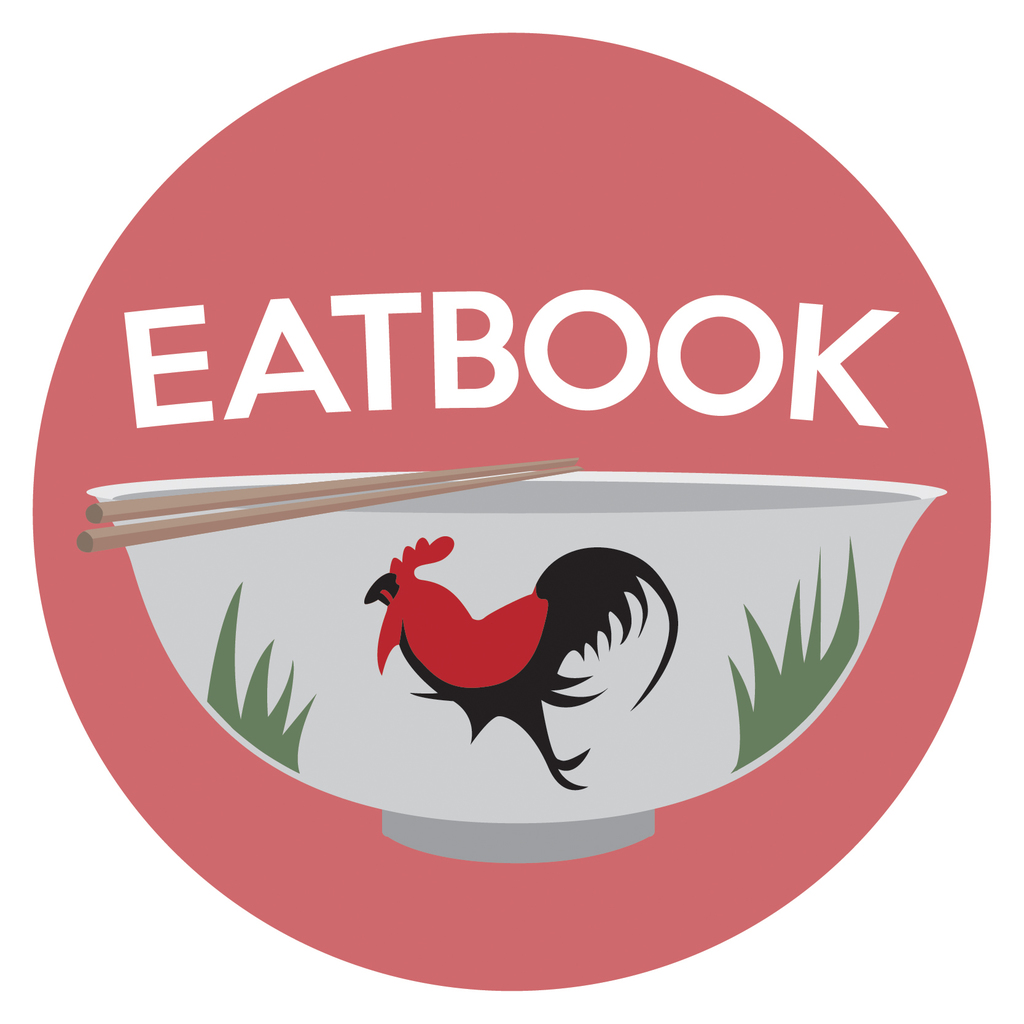 Drop us your email so you won't miss the latest news.