Gong Cha has new breakfast baos and drinks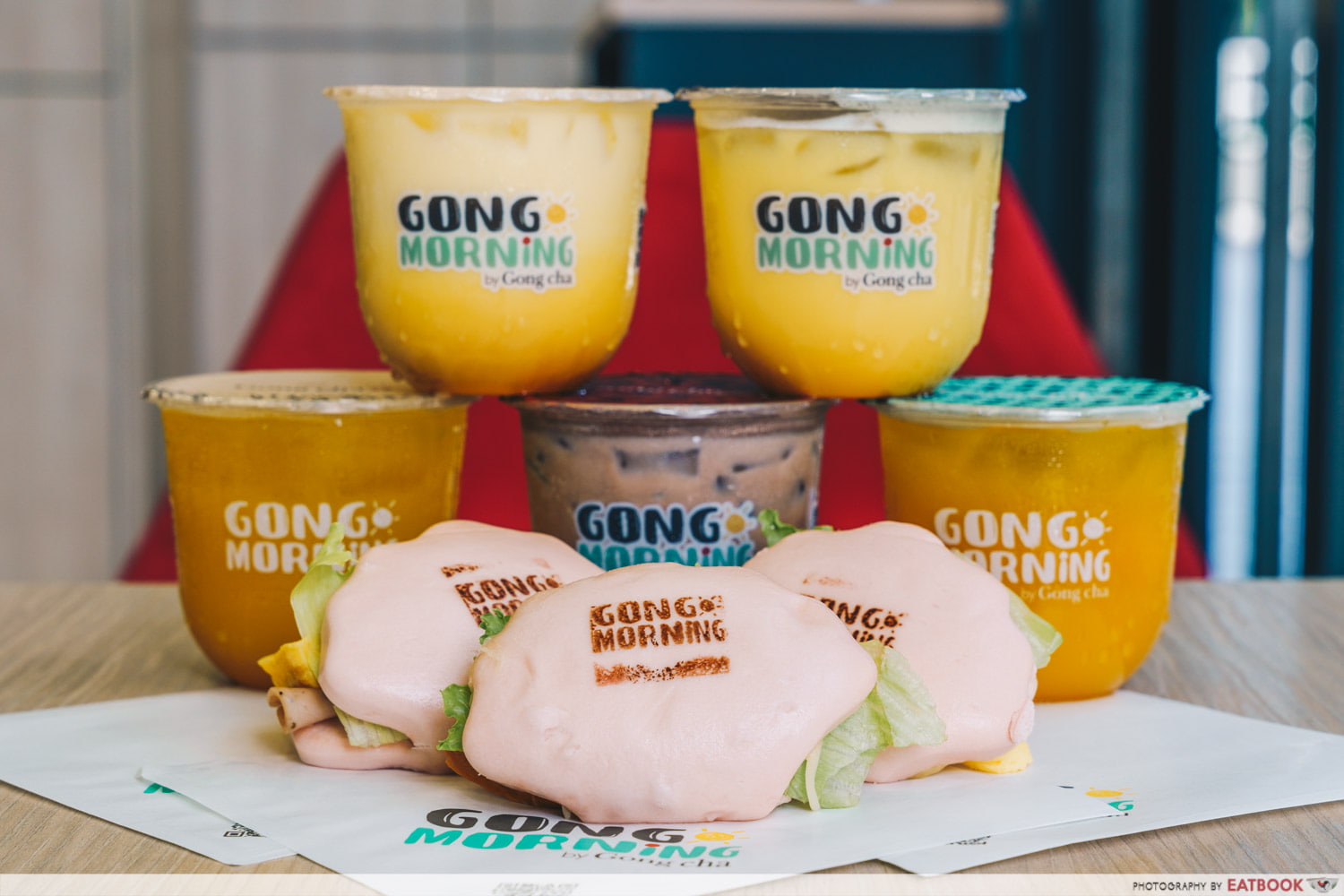 Apart from the typical fare ranging from traditional kaya toast set to floss buns, Gong Cha has decided to widen our breakfast options with their rendition of Taiwan's famous gua bao as well as their golden series of drinks. 
This beloved bubble tea chain has been a prominent figure in the eyes of more than just BBT fans, evident from its high-quality tea and vast selection of beverages. This time, Gong Cha will be introducing the Gong Morning menu, which is inspired by the traditional Taiwanese breakfast experience. The newly launched breakfast lineup features ingredients that are specially sourced from Taiwan.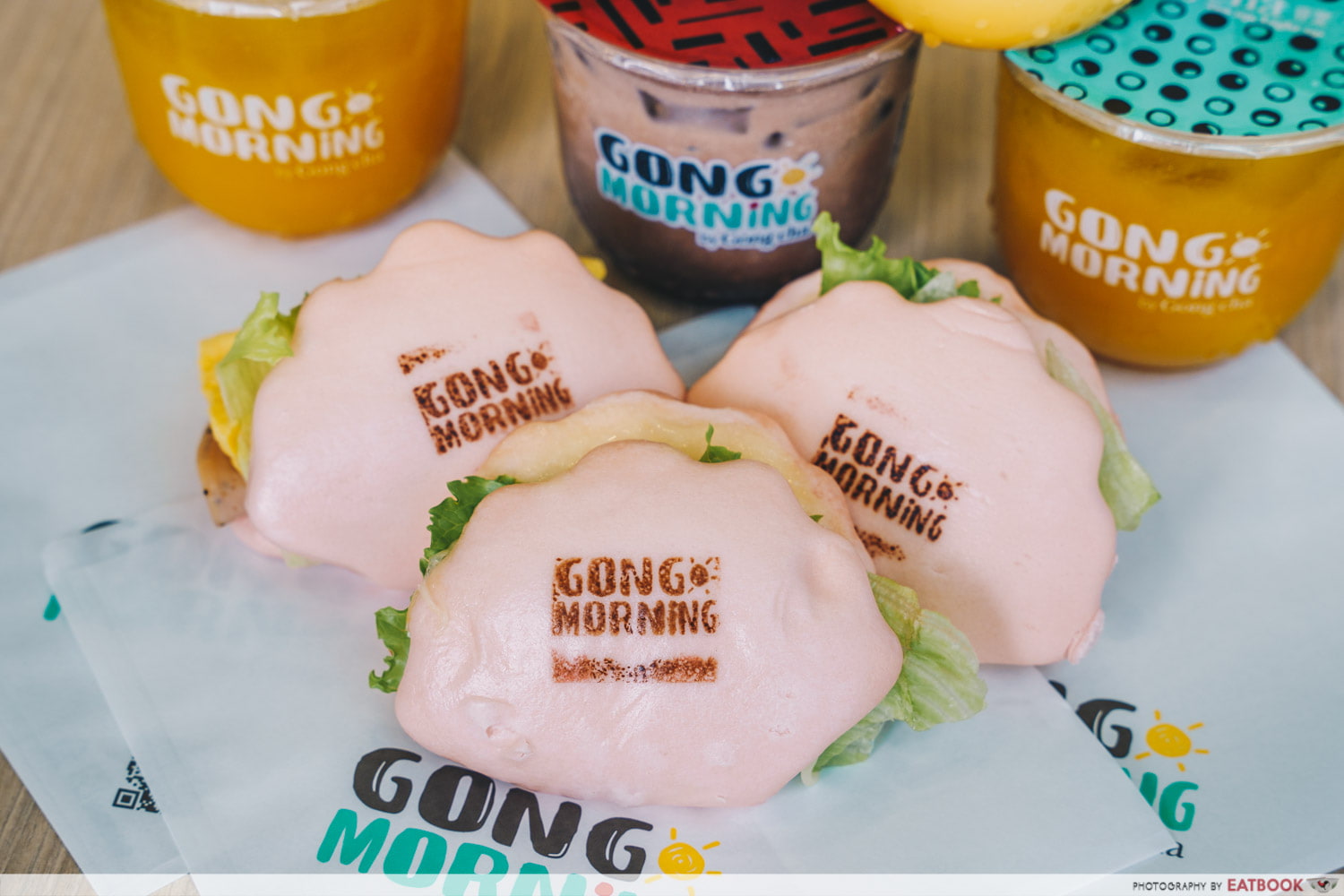 Encased in a pink seashell-shaped bun, the Mini Jen Bao is specially adapted from the popular Taiwan street snack gua bao. These steamed buns are served screaming warm, and they come in three different options.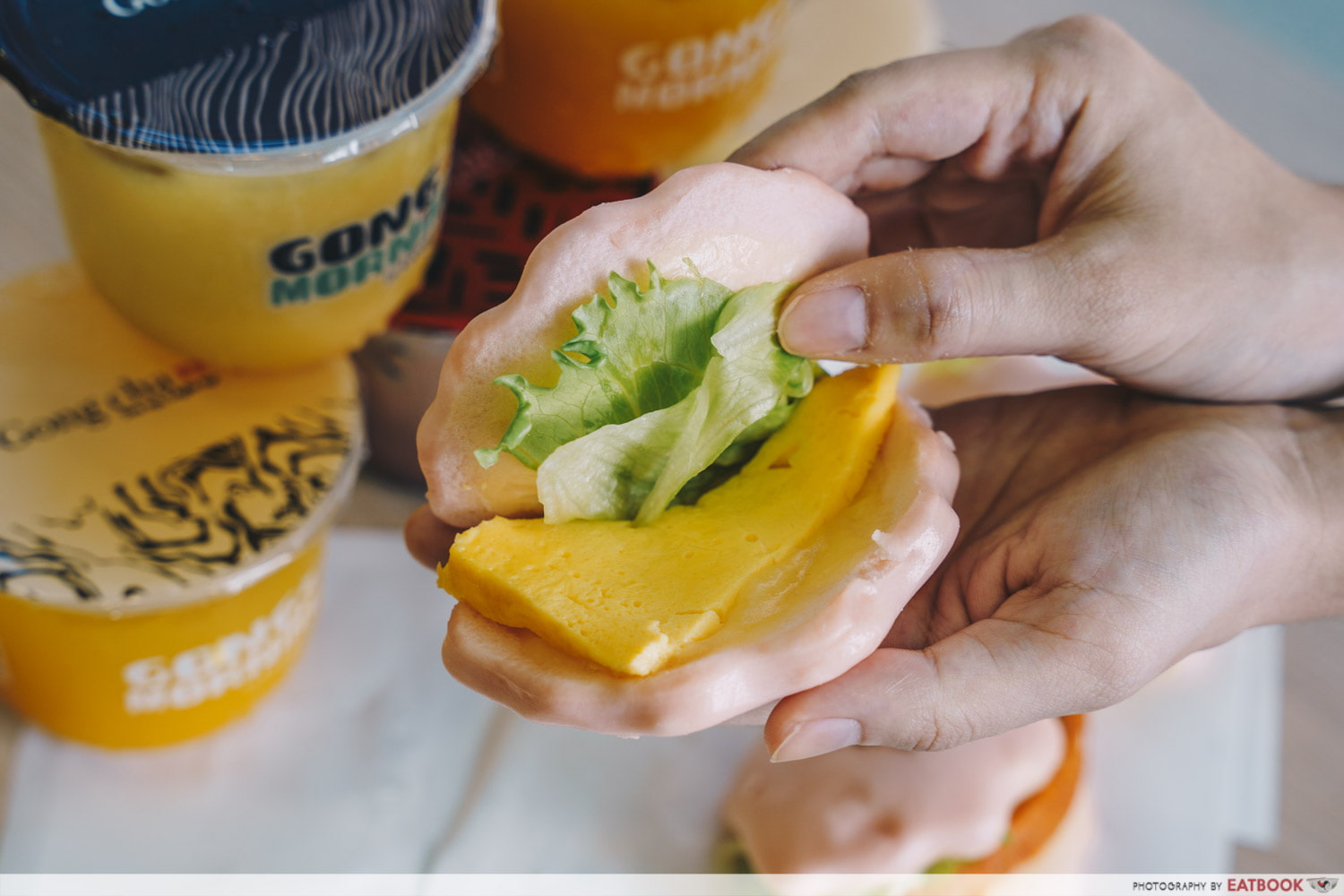 The Egg Cheese Bao ($2.30) depicts the humble omelette and cheese combination, accompanied with crunchy lettuce. If you'd like something simple and light for the morning, opt for this selection.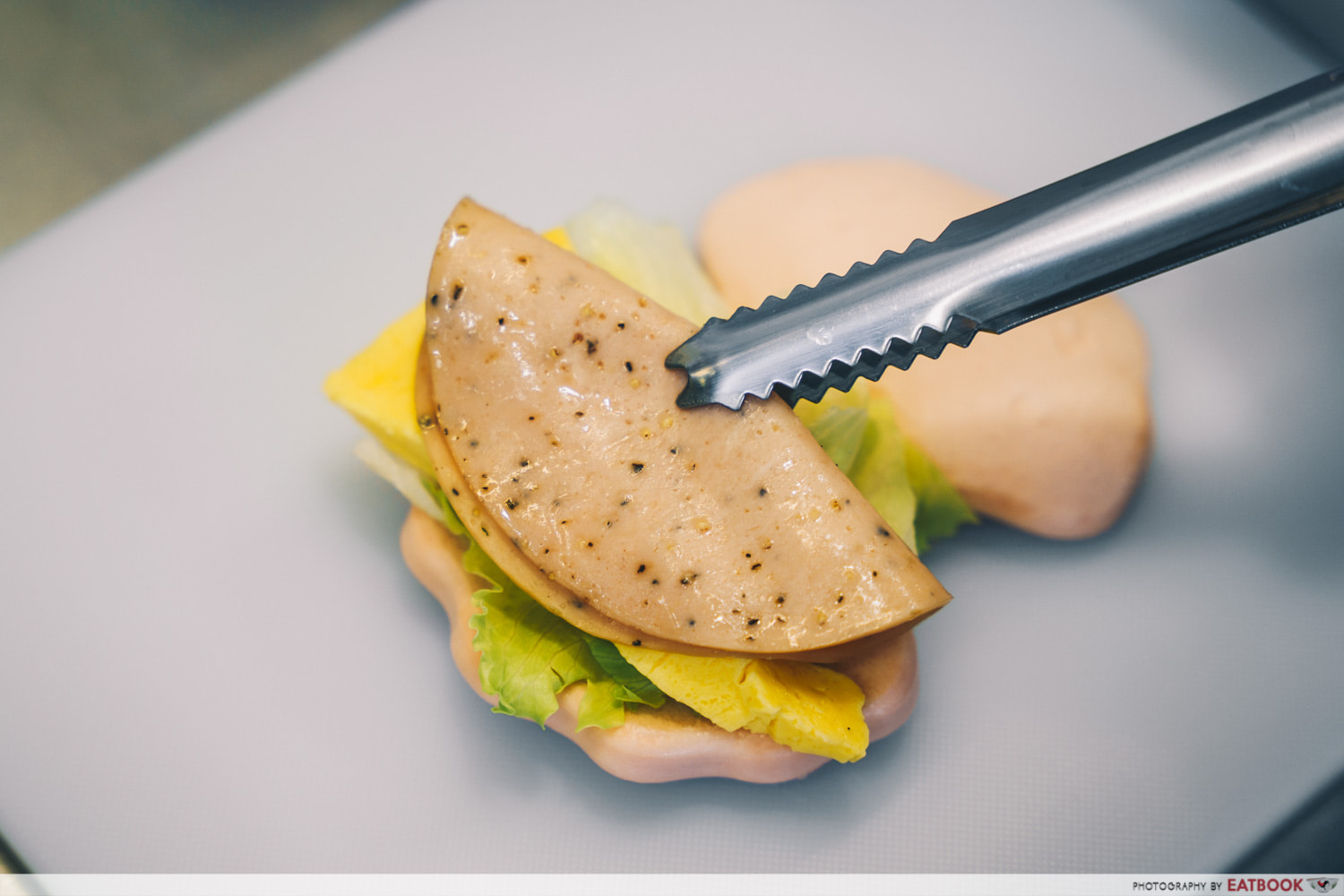 The ham and egg pairing is no stranger to us, especially when it comes to breakfast dishes. Gong Cha's Black Pepper Chicken Bao ($2.50) features a slice of chicken ham on top of the soft, tender omelette, that lends a savoury element, along with a subtle peppery kick. A touch of mayo is the cherry on top as it helps balance the flavours with its sweet and tangy profile.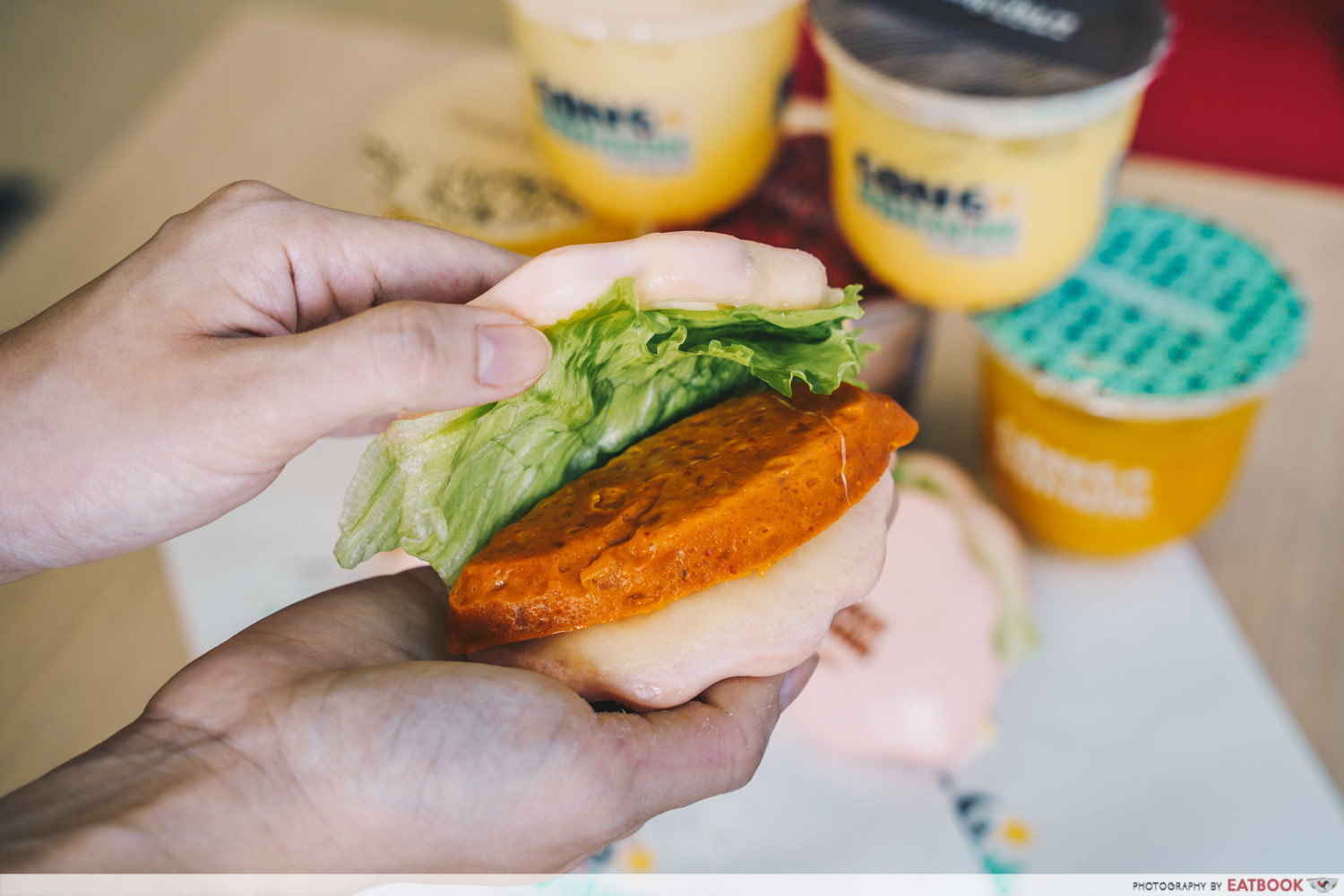 The last of the trio features the Otah Cheese Bao ($2.50), which is a familiar flavour that appeals to our local palate. As a huge otah fan, I found it truly sublime. The thick slab of otah was incredibly moist and tender, reminding me of a mousse-like texture. It was fragrant and had mild hints of spiciness.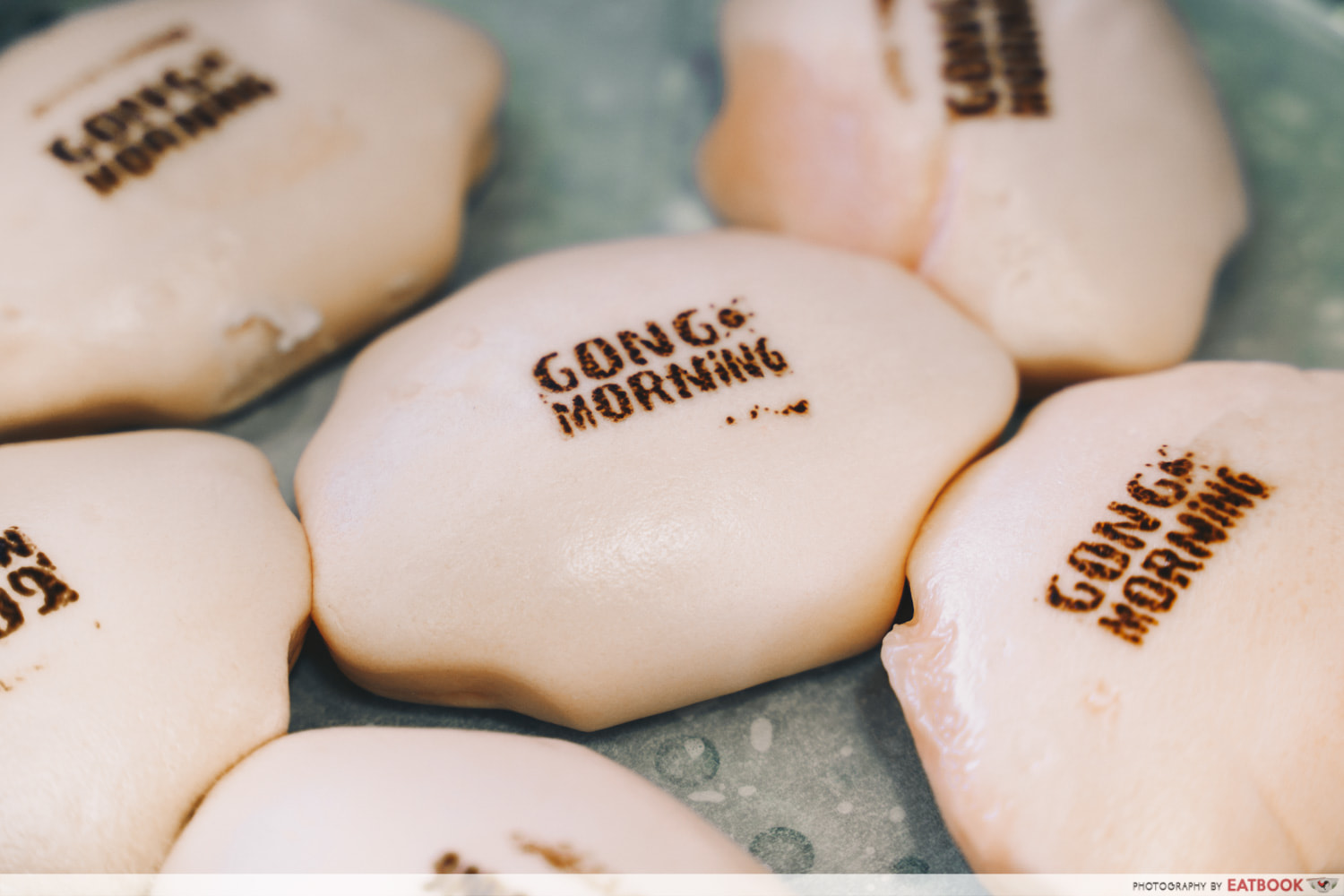 These dainty looking baos are tinted in a light cherry blossom shade, and exude a slight fruity fragrance due to the presence of strawberry juice in the dough mix. Interestingly, this fruity addition complemented the savoury fillings. I thoroughly enjoyed the pillow-soft and fluffy texture of the bun, especially when it was just fresh out of the steamer.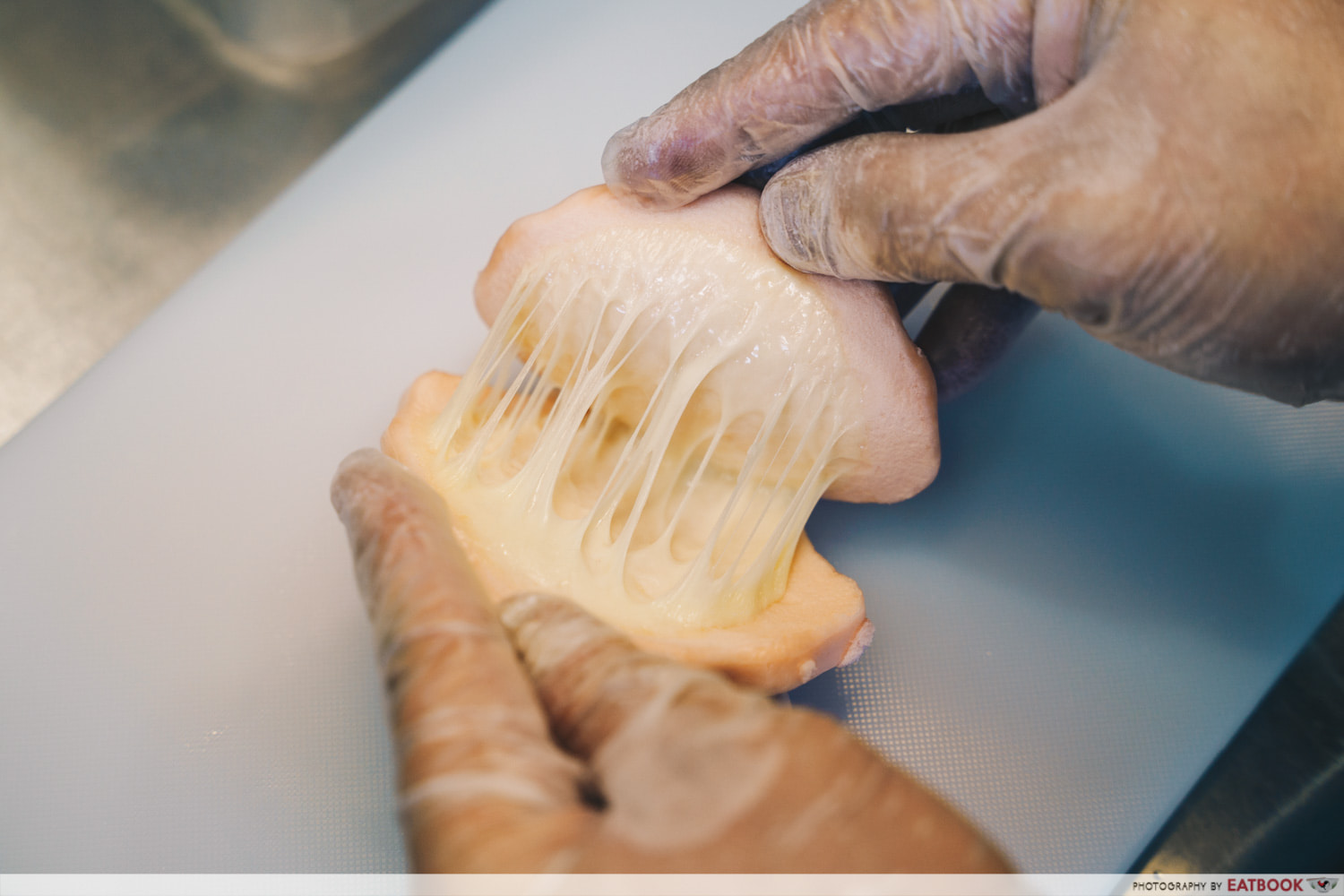 The melted, gooey strands of cheese in the bao definitely made it even more mouthwatering, and the cheese pull definitely succeeded in tantalising my appetite.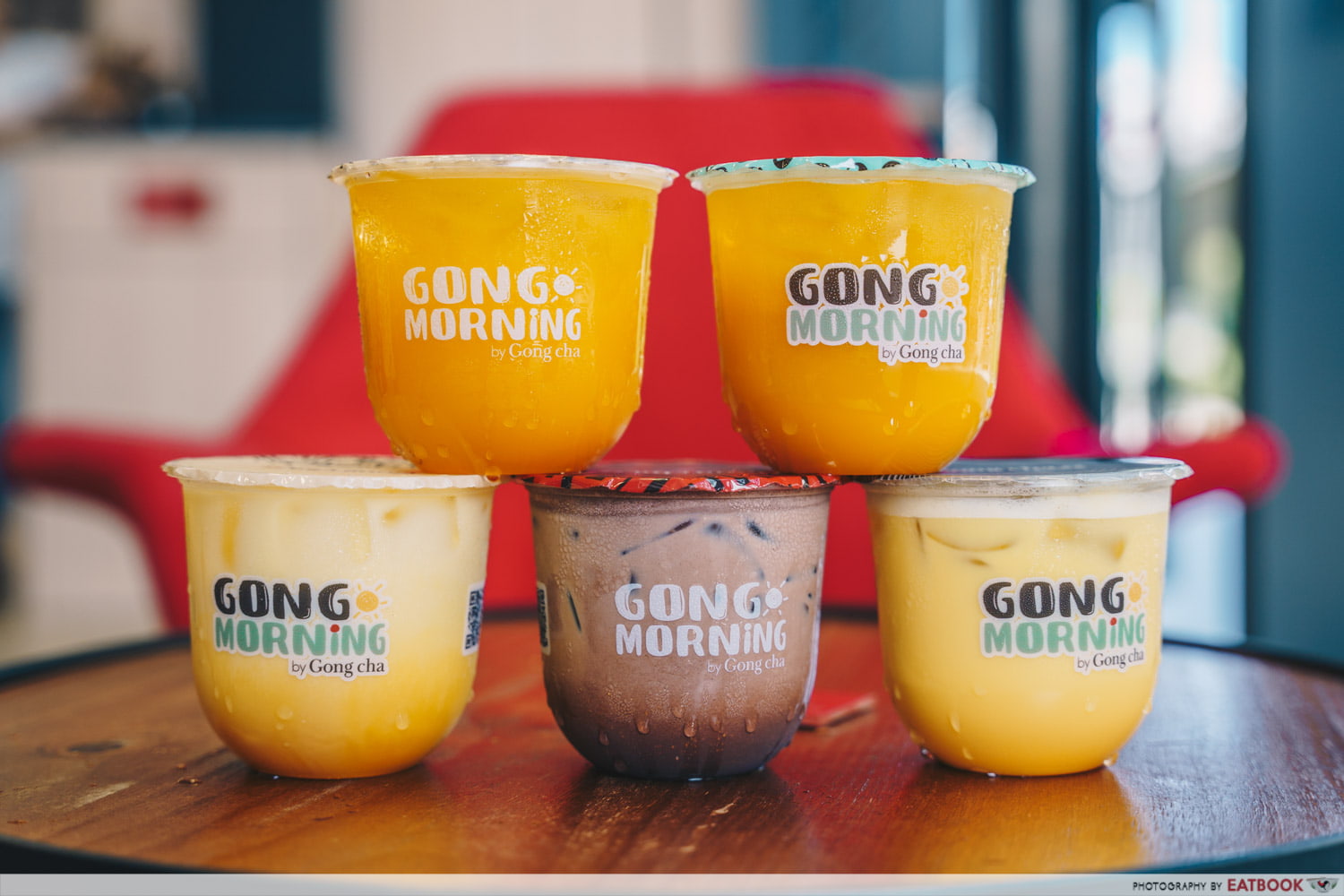 Gong Cha will also be rolling out five flavours of drinks under their Golden Morning series, featuring turmeric as the 'golden' component. These first-ever turmeric-based concoctions work as an energy booster to help you fuel your mornings and steer away from fatigue. Do note that the series includes hot options as well, except for the mango green tea.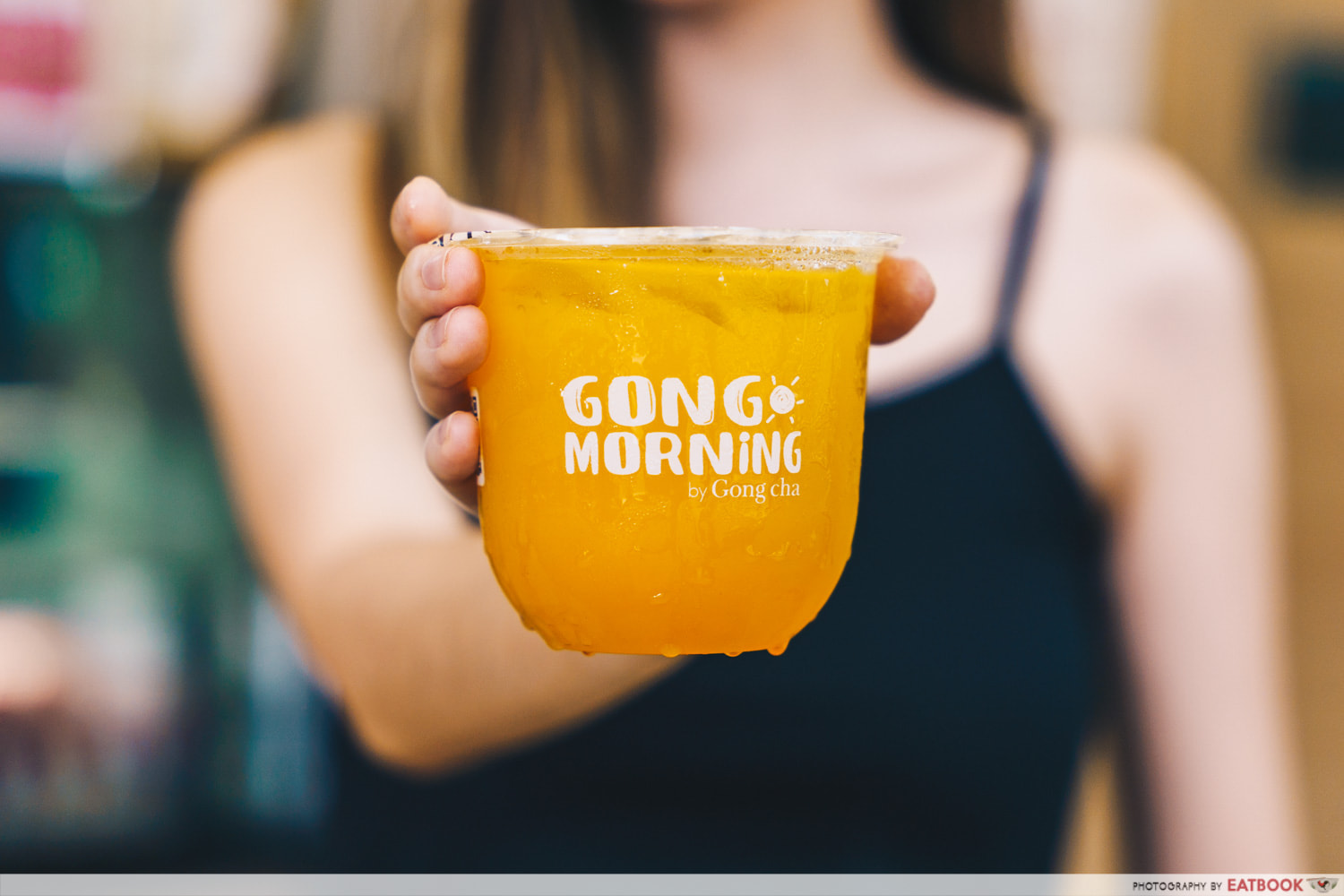 Go for their Golden Green Tea ($2.50) if you are seeking to quench your thirst, especially in the scorching weather. The aromatic taste of green tea was enhanced with the right amount of sweetness in the drink.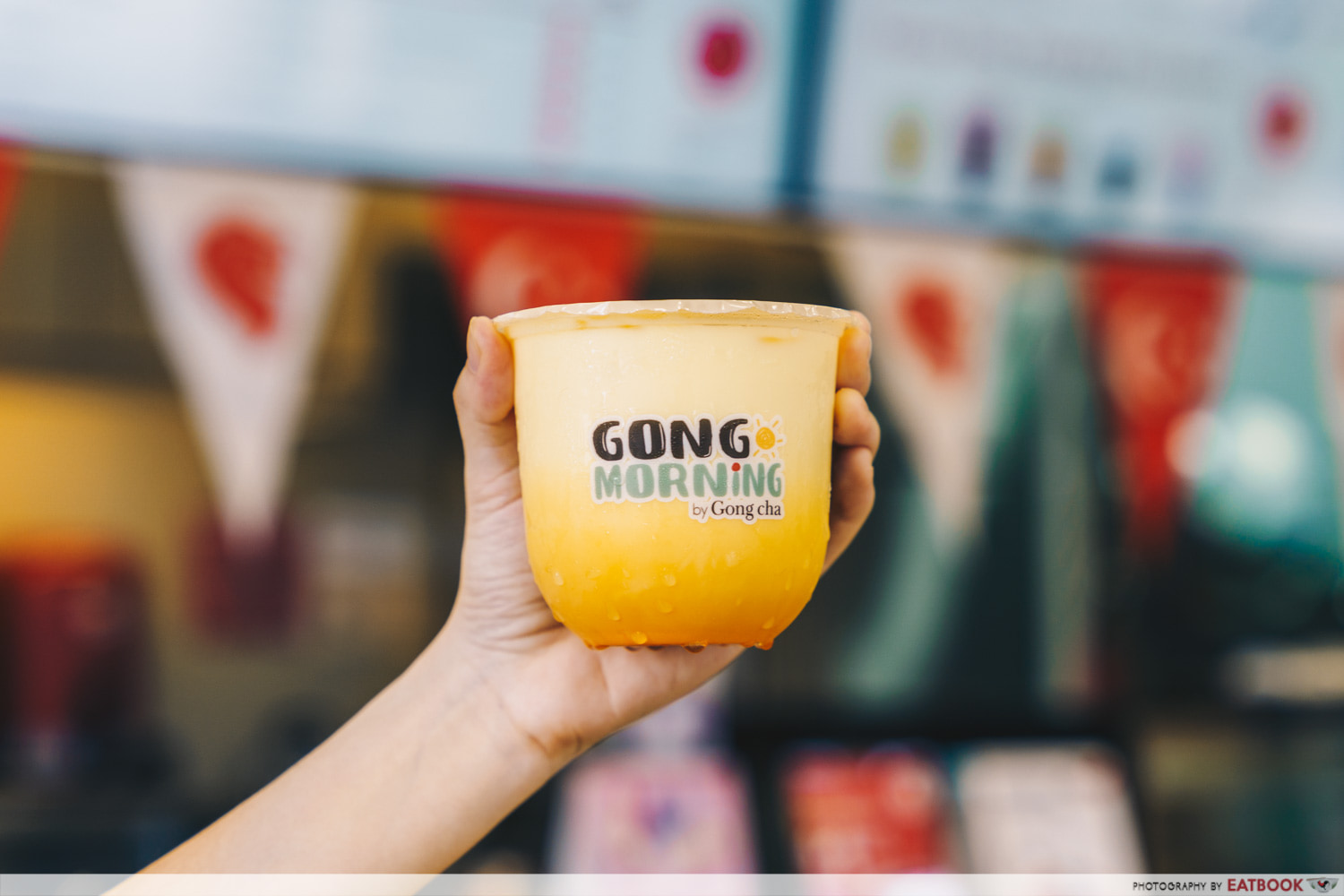 The Tea Latte ($3) is dressed with fresh milk on top of green tea for a richer taste.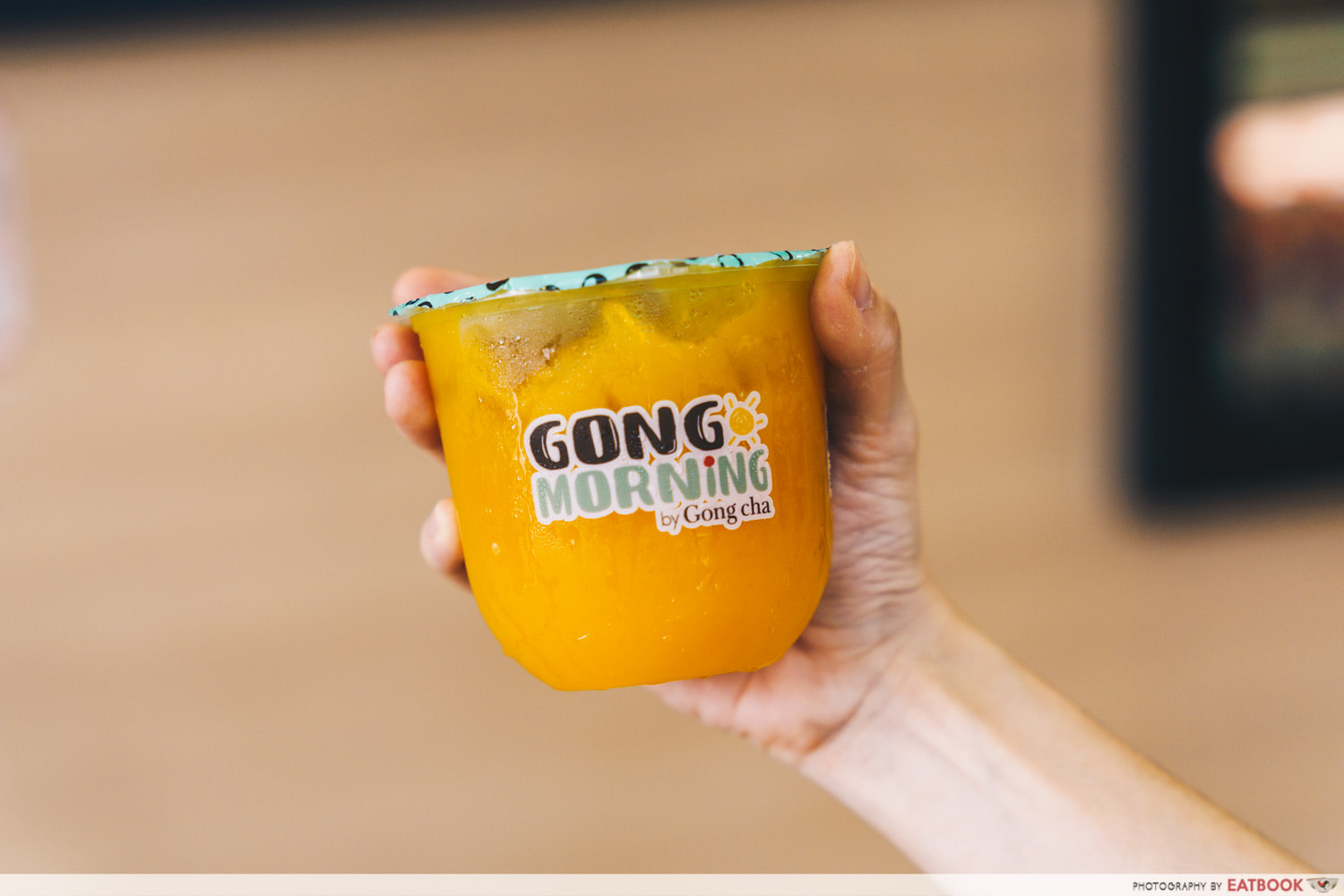 For a refreshing option, cool off with their tropical Mango Green Tea ($3). This summer drink had a predominant mango flavour with a balance of sweetness and tartness.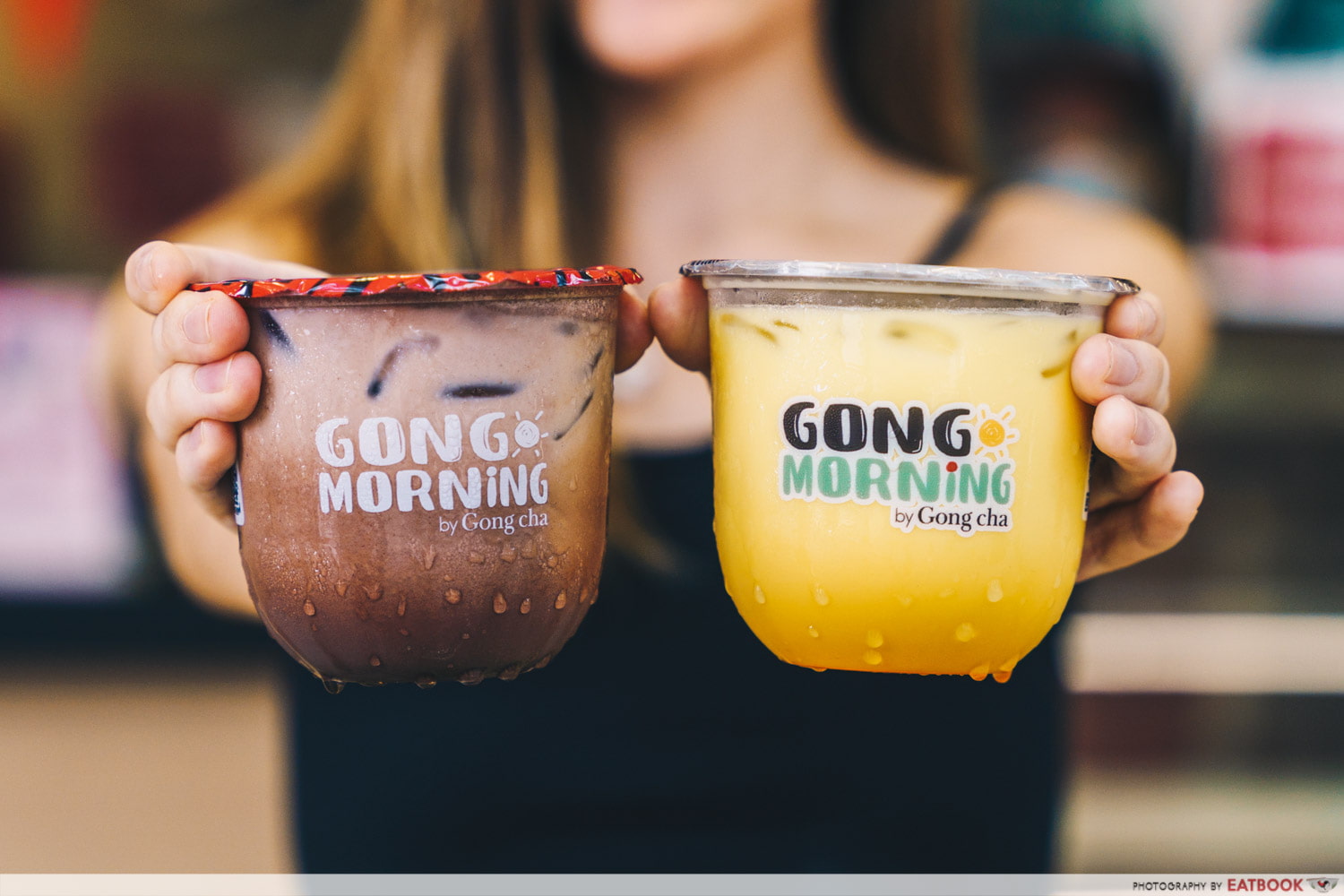 Gong Cha also offers Golden Chocolate ($3), if you're craving for something similar to Singapore's quintessential breakfast drink: Milo. This chocolaty beverage had a pleasant bittersweet cocoa flavour profile.
My favourite drink has got to be the Golden Alisan Tea ($3) as it had a robust tea fragrance and a rich, milky body, evident from the use of creamer in the drink.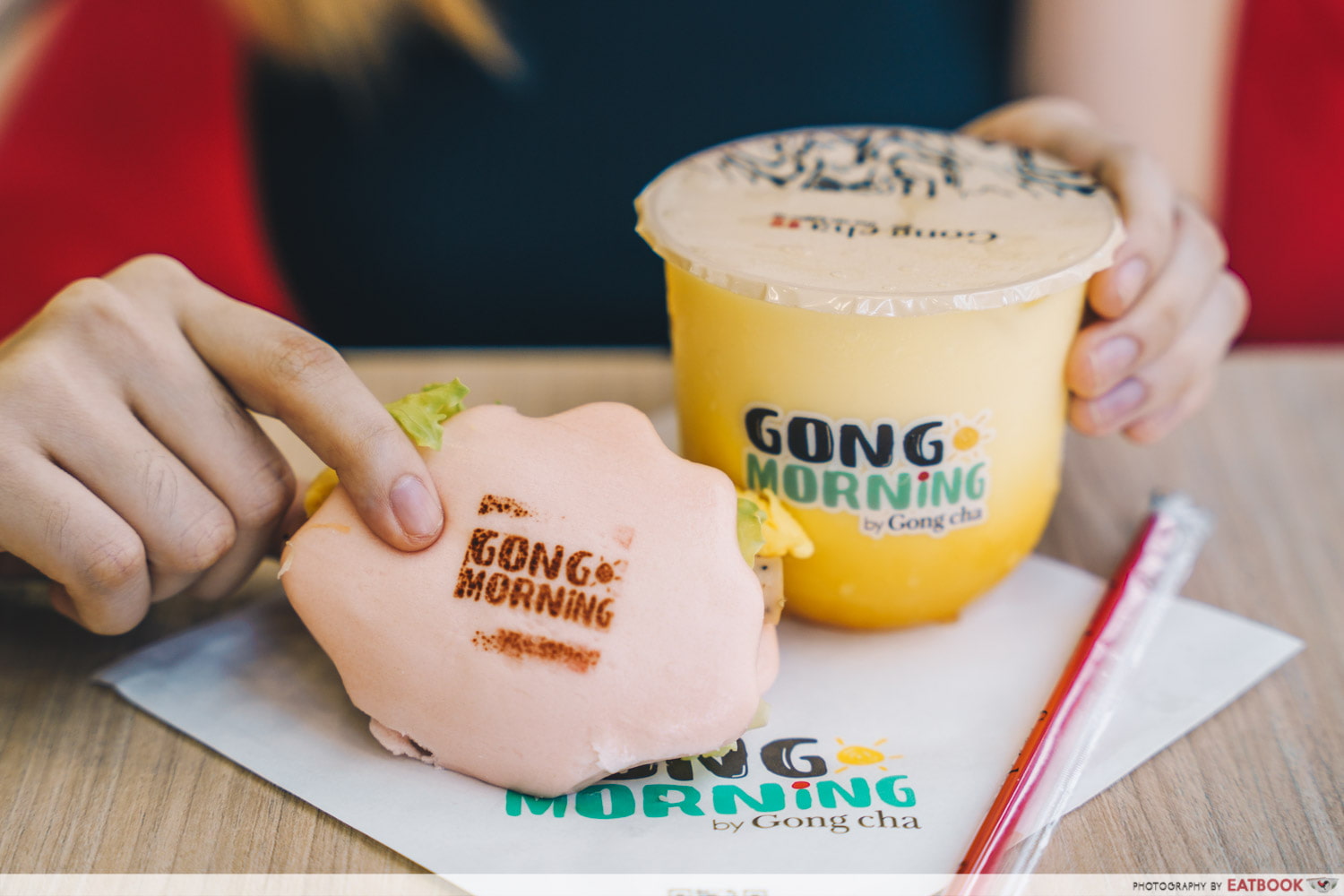 In order to recreate a harmonious pairing that's much like the famous combo between soy milk and deep-fried dough sticks in Taiwan, Gong Cha will be offering a set meal ($4.50) deal that pairs a mini jen bao with a cold drink from the Golden Morning series for a wholesome breakfast. Alternatively, you could also choose a hot Golden Morning drink in the set meal ($4) instead.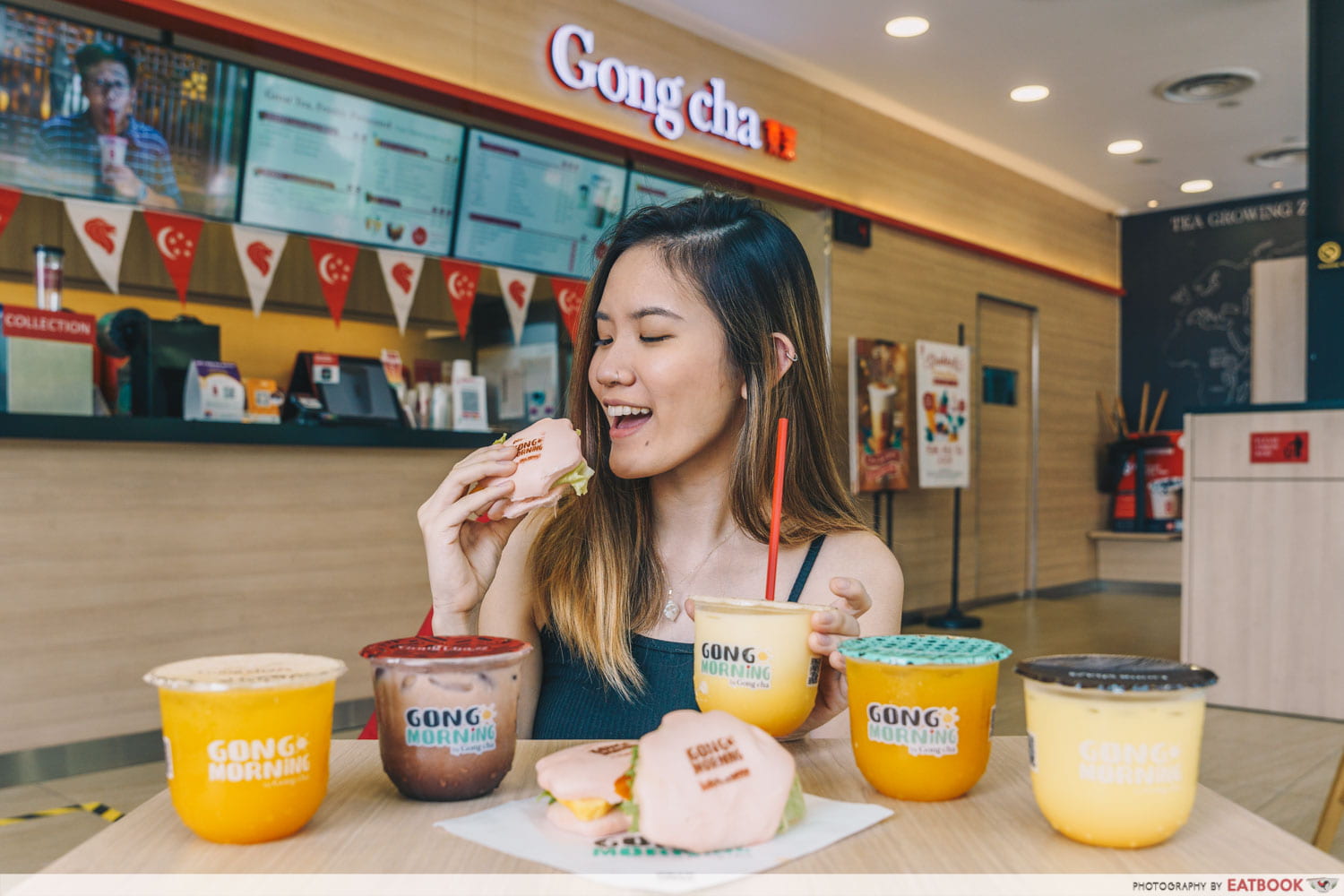 Whether you're commuting or working from home, the Gong Morning series is an ideal way for you to kickstart your day. Apart from their delectable taste, I like the fact that both the drinks and baos come in petite sizes, making them more convenient to grab on-the-go and suitable for a light breakfast. This series will only be available at Gong Cha's SingPost, Tampines, SMU and Toa Payoh stores from opening to 3:30pm, and will be rolled out to other outlets in the near future. 
Gong Cha At Tampines MRT Opens With 1-For-1 Selected Drinks From 12 To 14 September 2019
There's a reason why breakfast is such an imperative part of the Taiwanese culture, and perhaps because it's more than just a meal to them; it's an experience. Do head over to the respective Gong Cha outlets to relish in their Gong Morning items for this gratifying experience. 
Photos taken by John Lery Villanueva.
This post is brought to you by Gong Cha Singapore.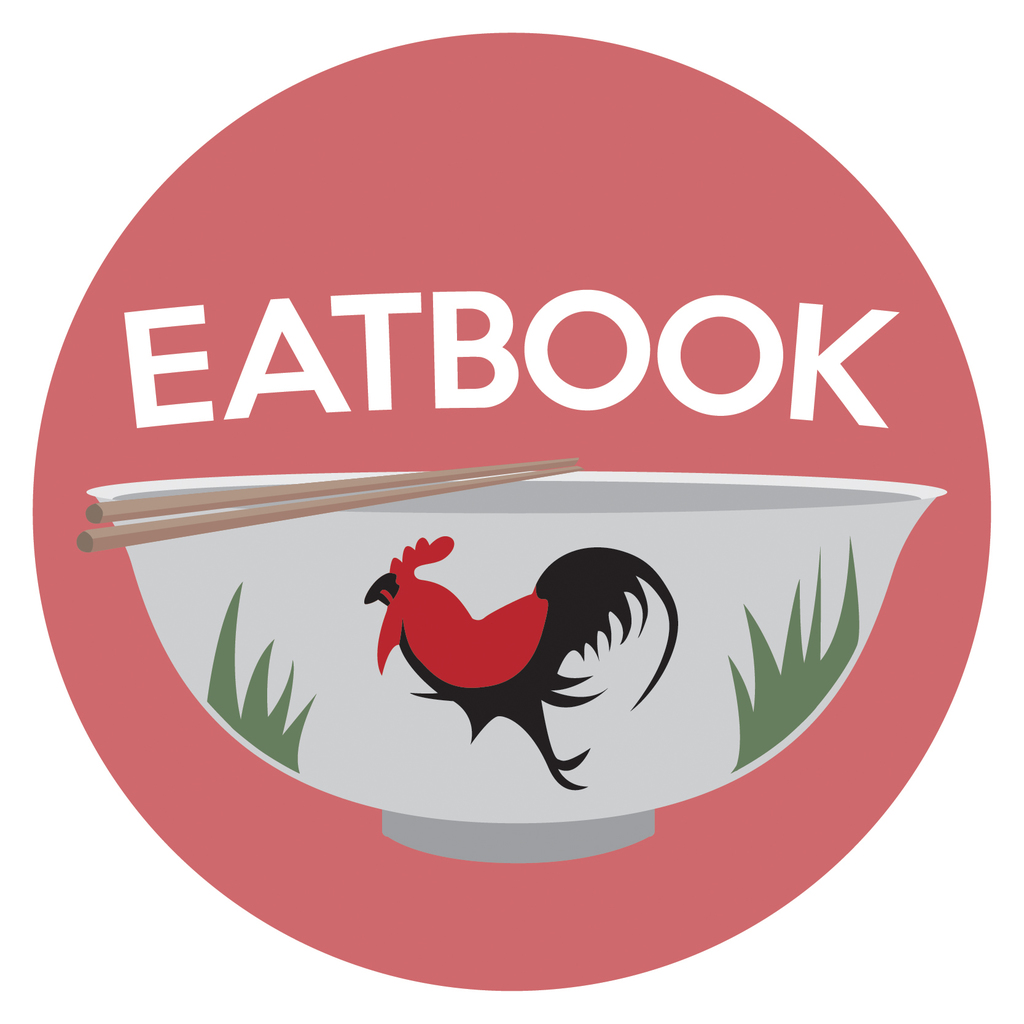 Drop us your email so you won't miss the latest news.