GrabFood bubble tea deals
Our collective love for bubble tea is so strong that 30 April was officially coined International Bubble Tea Day. To kickstart celebrations for the occasion, GrabFood is starting the festivities early—they will be launching exclusive bubble tea flavours, collaborations, promotions, and promo codes for free delivery, from 20 April to 20 May 2022.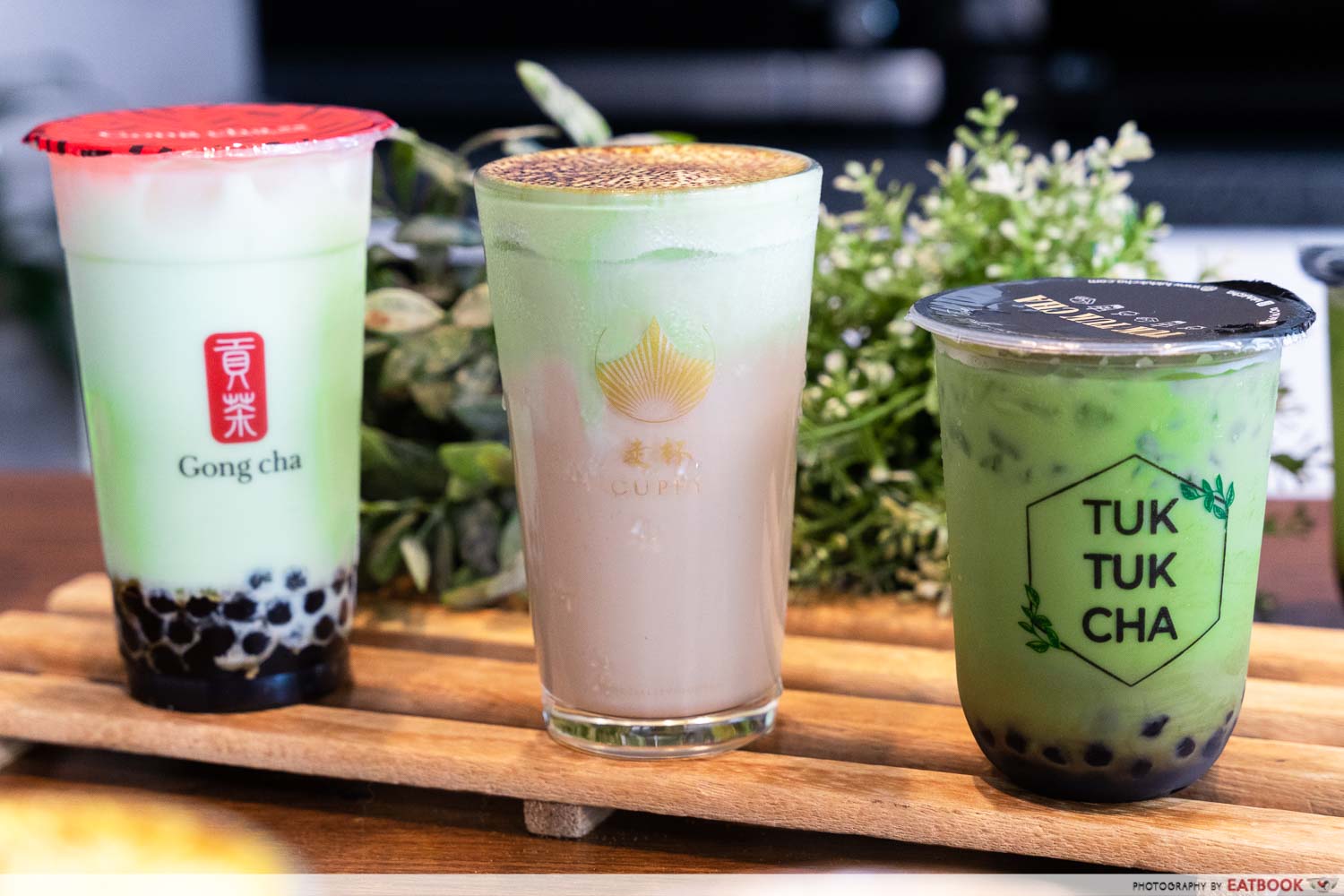 If you're one of those who rely on GrabFood for a midday bubble tea pick-me-up, then be sure to pay close attention to the deals we're spelling out here.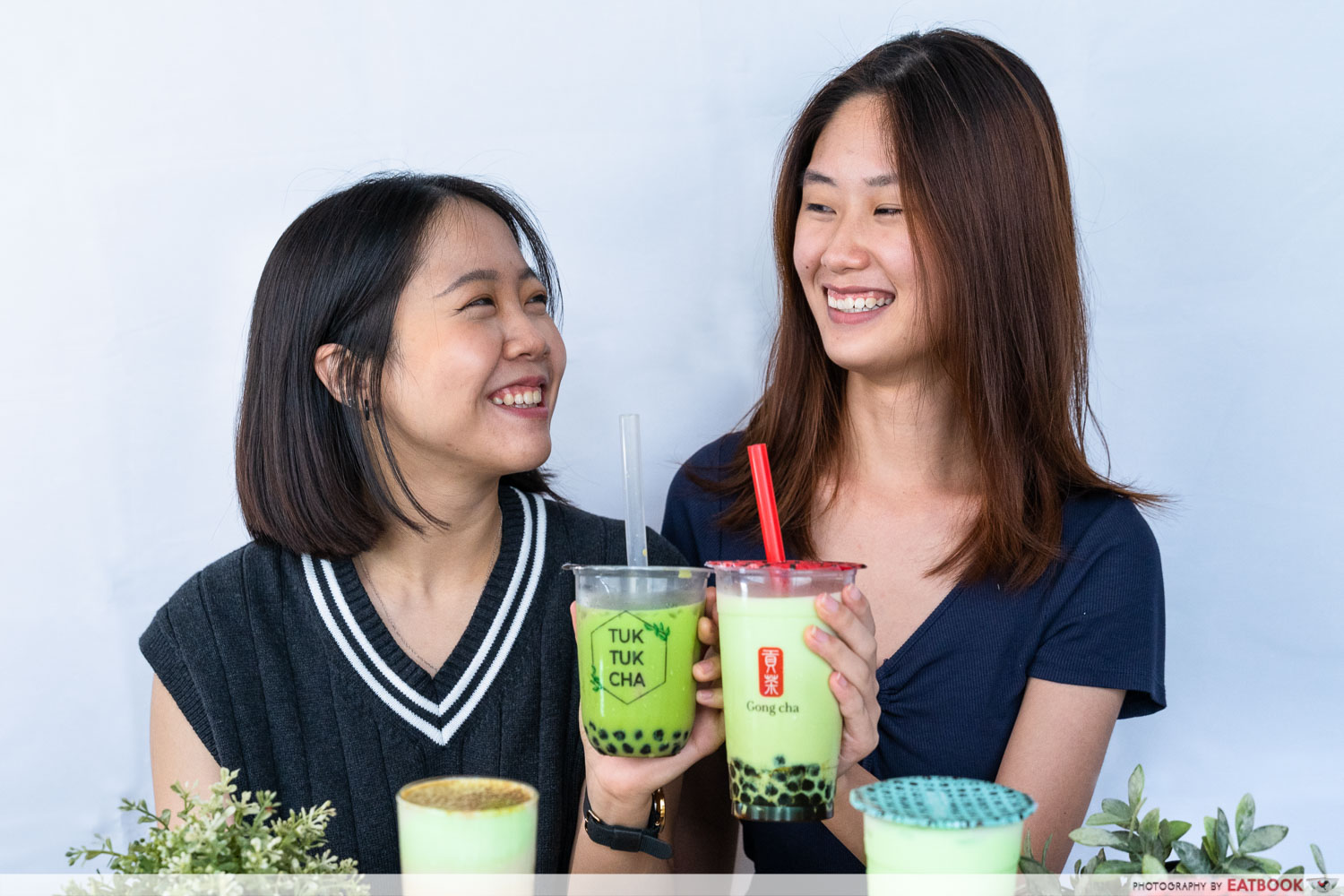 If delivery fees are the one thing holding you back from making your bubble tea order, GrabFood has got your back. From 20 to 30 April, enjoy free delivery when you place your bubble tea order with the promo code, 'TEATIMEBBT' from 2:30pm to 5pm. It's applicable for delivery fees up to $5, with no minimum spend!
You can also enjoy three redemptions per user. The code is only available at select bubble tea merchants, such as:
Gong Cha

Tuk Tuk Cha

Cupfy

R&B Tea

LiHo

Coco Bite
The promo code is while stocks last, so fastest fingers first!
GrabFood has also partnered with three bubble tea brands to bring you exclusive drinks, available from 20 April onwards. Each beverage riffs on flavours Singaporeans know and love, with a unique twist. If you're wondering why the drinks are green, that's because they all nod to GrabFood's brand colours.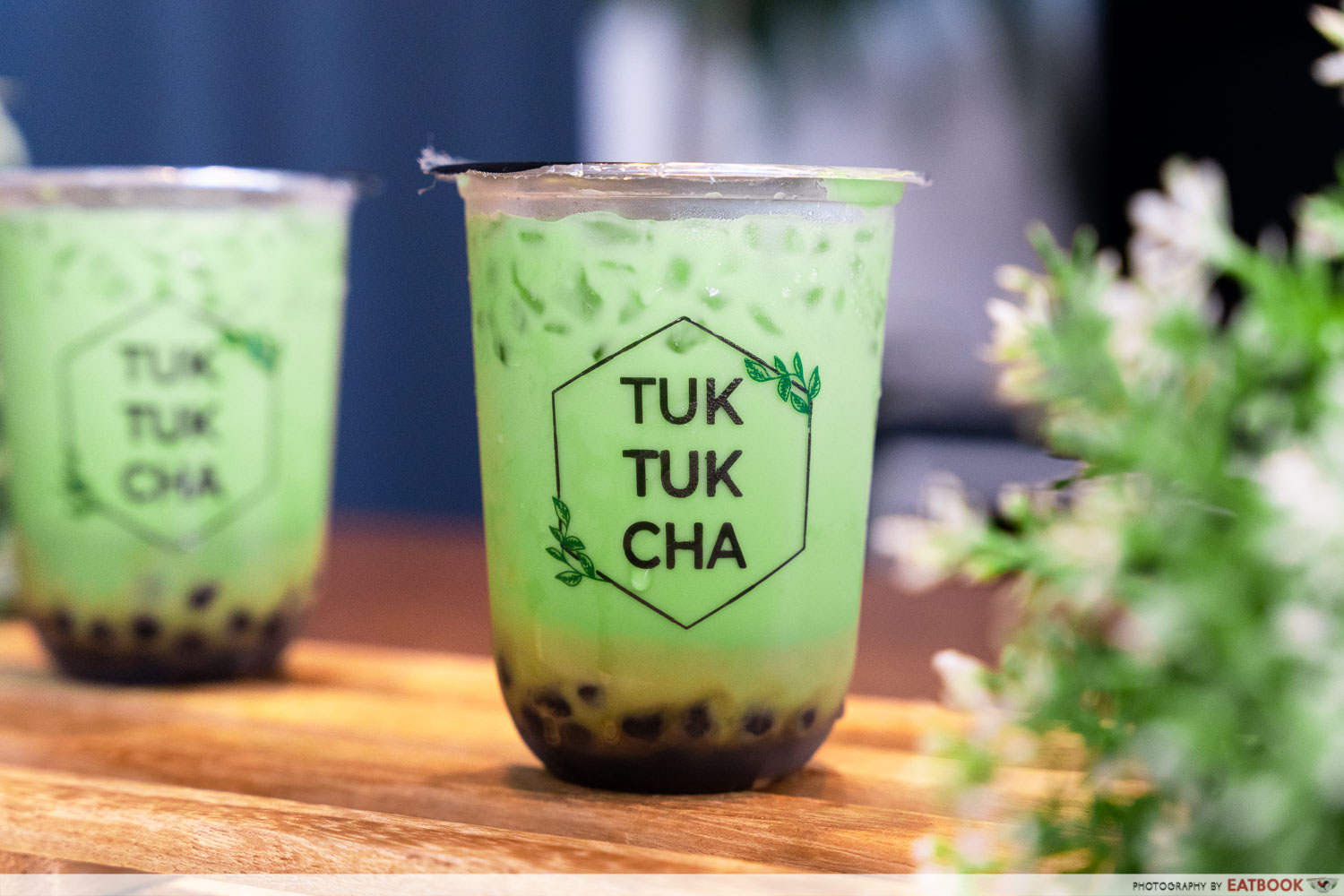 First up is an Avocado Gula Melaka Green Thai Milk Tea ($4.50) from Tuk Tuk Cha. This creamy, aromatic drink is the combination of an avocado shake and Thai milk tea we never knew we needed, until we tried it.
The avocado and gula melaka add depth to the floral green milk tea. Sweet pearls add a QQ factor to every sip as well.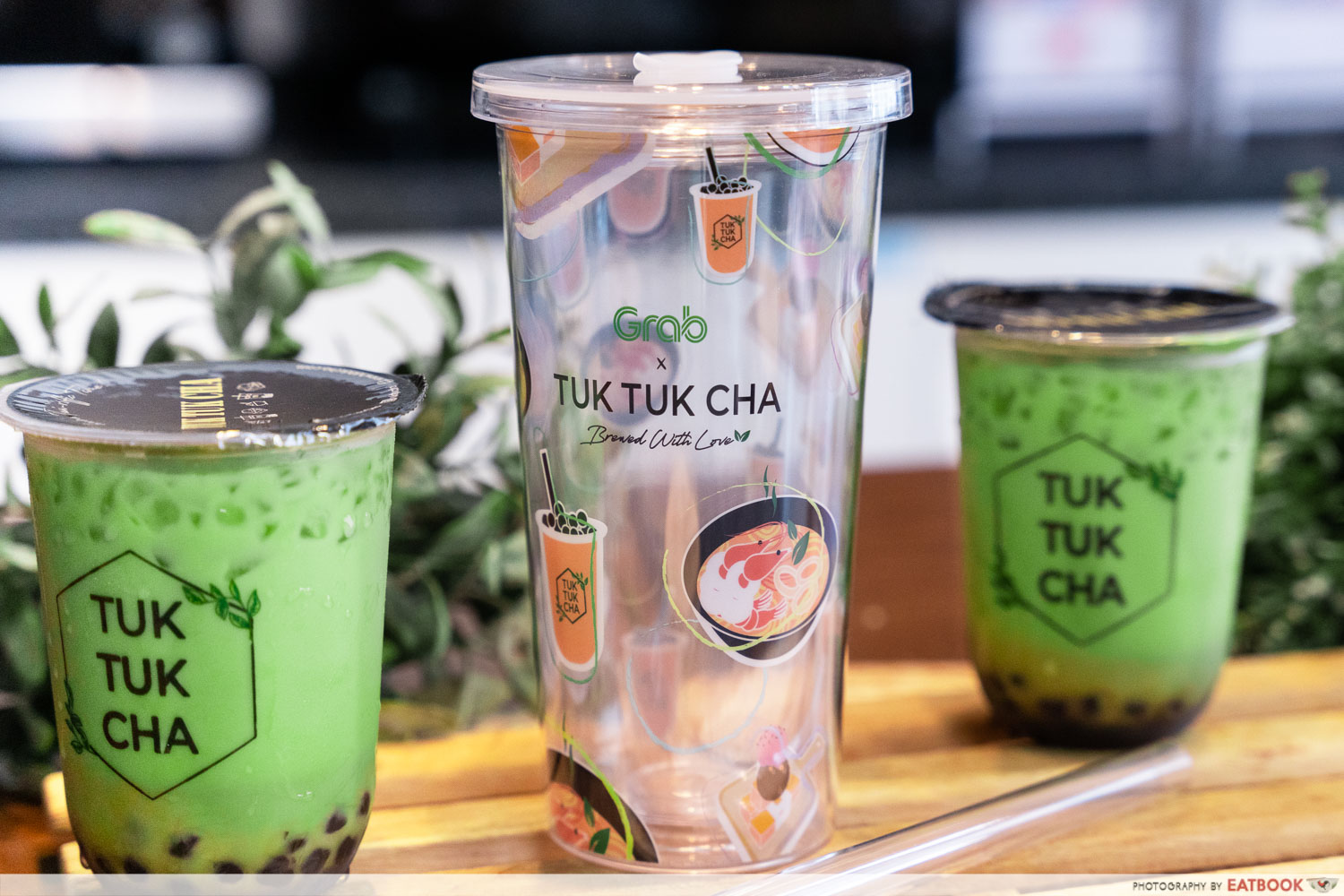 If you purchase this drink on GrabFood, or in stores via GrabPay, you can also get your hands on a limited edition Grab x Tuk Tuk Cha tumbler for only $4!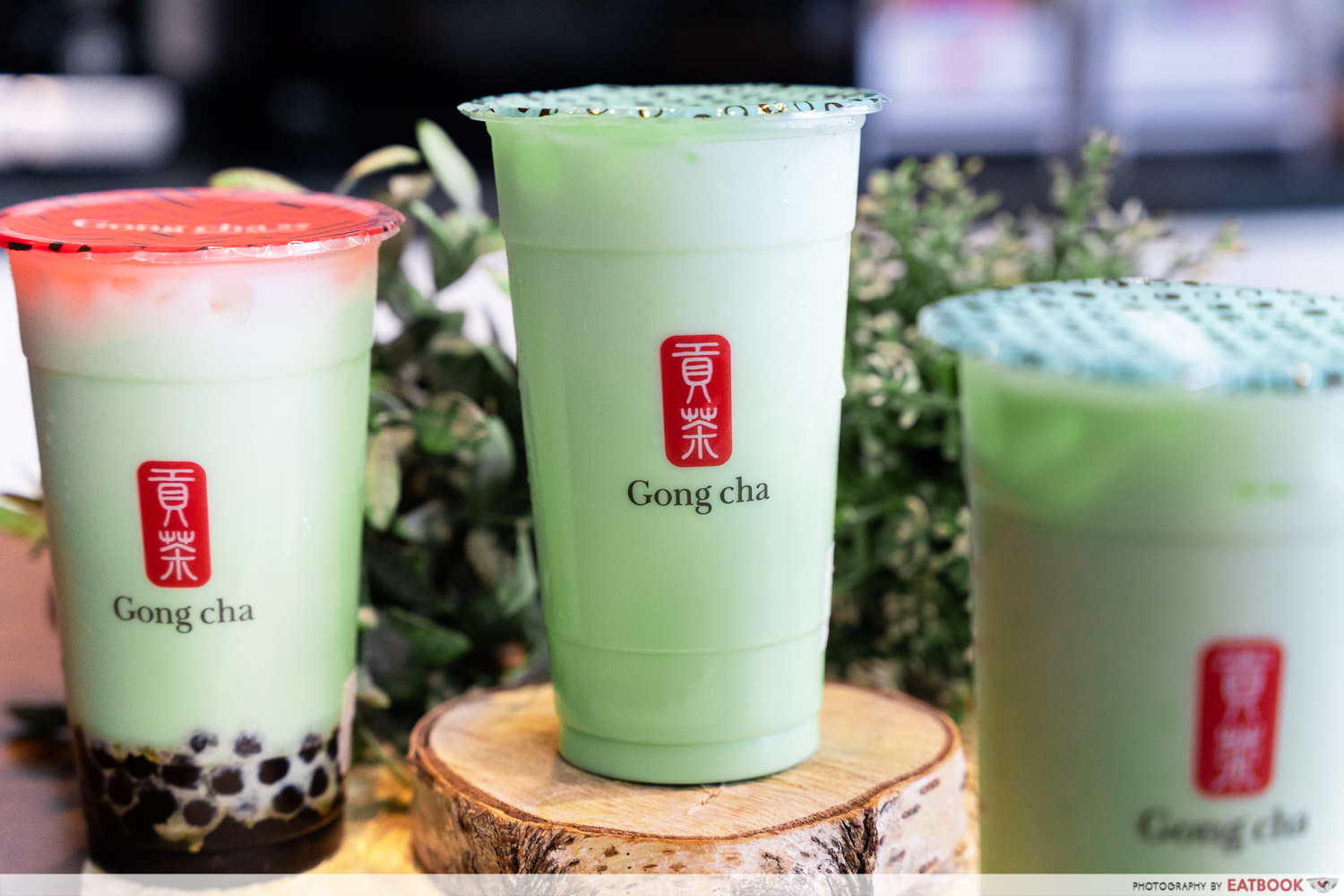 Gong Cha has launched a new Honeydew series of drinks in partnership with GrabFood. If you love Midori melon, definitely give these drinks a try.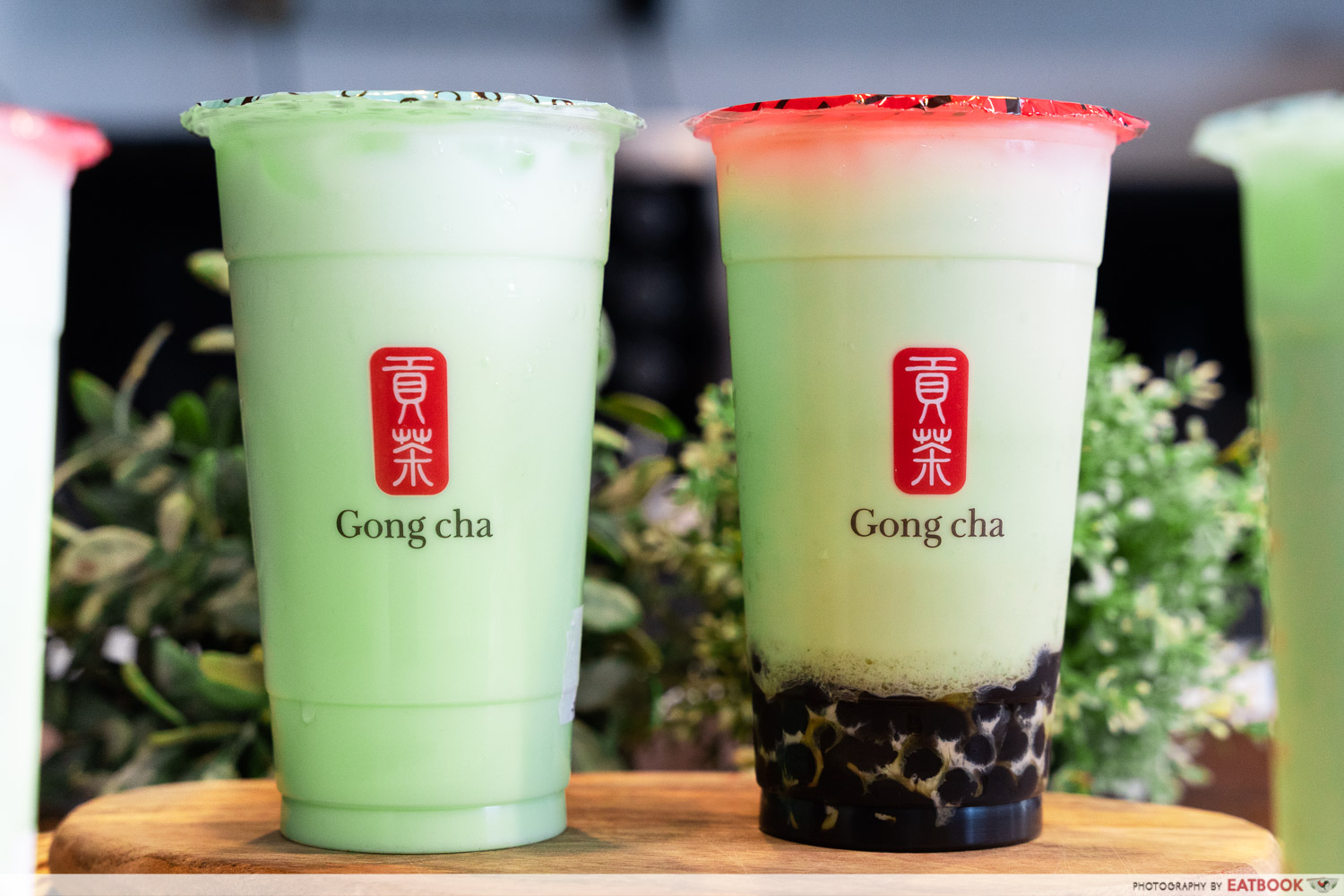 Choose from Honeydew Oolong Milk Tea, Honeydew Milk, and Honeydew Green Milk Tea. The honeydew notes here complement the earthiness of the teas. Each, in its own distinct way, reminds us of Japanese honeydew milk drinks, and Melona ice cream. 
Drinks are priced at $5.50 for a medium size, and $6.50 for a large size. Get pearls with an additional $0.60. 
Order on 30 April and enjoy any large Honeydew series drink with a 1-for-1 deal! The promo is only available on GrabFood delivery, while stocks last.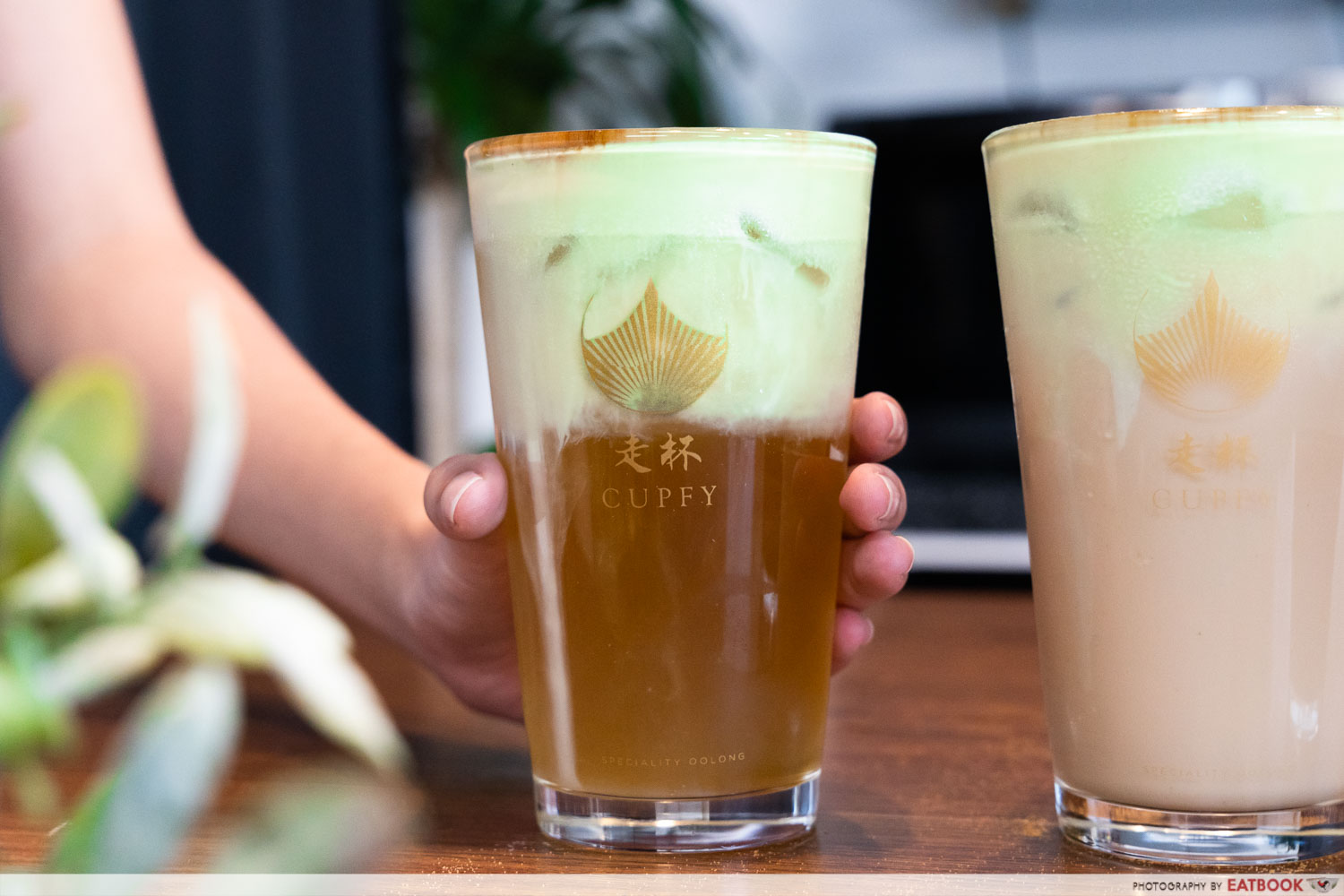 The final bubble tea collab to look out for is with Cupfy, an oolong tea specialist that recently made their Singaporean debut. The brand is famous in Hong Kong for their meticulously brewed oolong tea drinks, and the wide selection available on their menu.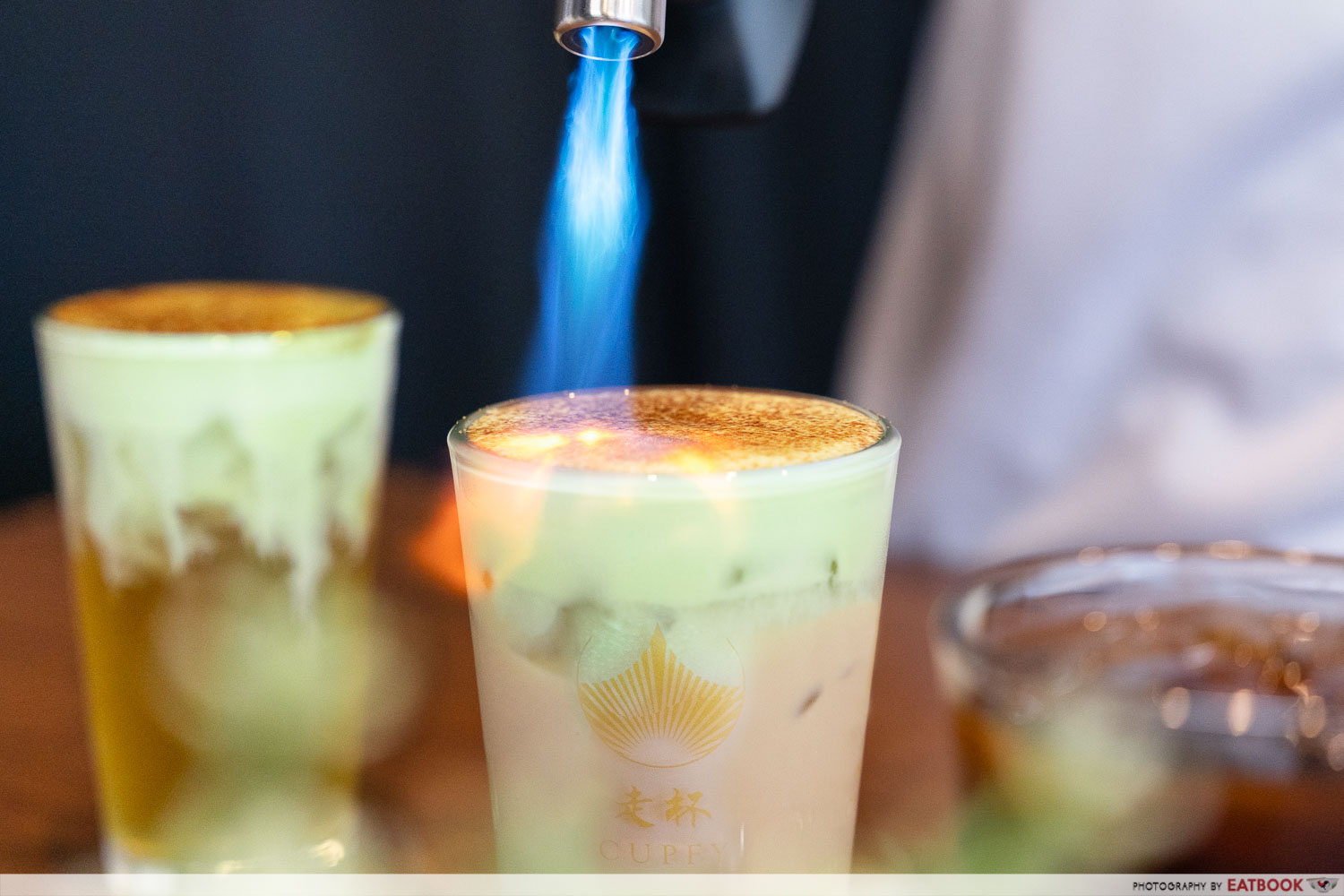 They will be launching two new drinks: Pandan Creme Brulee Foam Milk Tea ($7.40), and Pandan Creme Brulee Foam Jasmine Tea ($6.50). Both are must-haves for pandan lovers, but we do recommend the Jasmine Tea if you prefer a lighter beverage. 
Both drinks are brewed, then topped with a luscious pandan foam that adds both texture and body to every sip.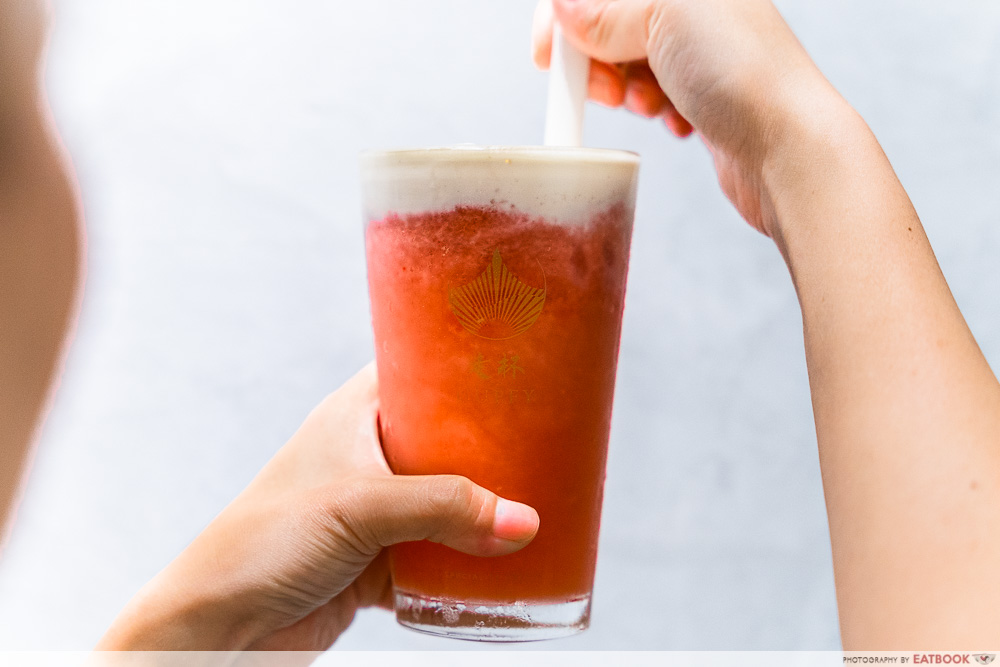 When you order one of these drinks on GrabFood, you get 50% off your next drink in the same order. This half-off deal is applicable to the following drinks:
Cupfy Golden Taro Milk Tea 

Sour Plum Green Tea 

Golden Pineapple Green Tea 

MyMyGigi 

Cupfy Golden Taro Ball Fresh Milk 

Vanilla Creme Brulee Tie Guan Yin 

Arabica Cold Brew Coffee w Vanilla Creme Brulee FoamTop
Don't say bojio. Bubble tea lovers: note down these drink promos and enjoy deals on exclusive bubble tea drinks, as well as free delivery, all on GrabFood.
Photos taken by Melvin Mak.
This post is brought to you by Grab Singapore.