Cupfy is now in Singapore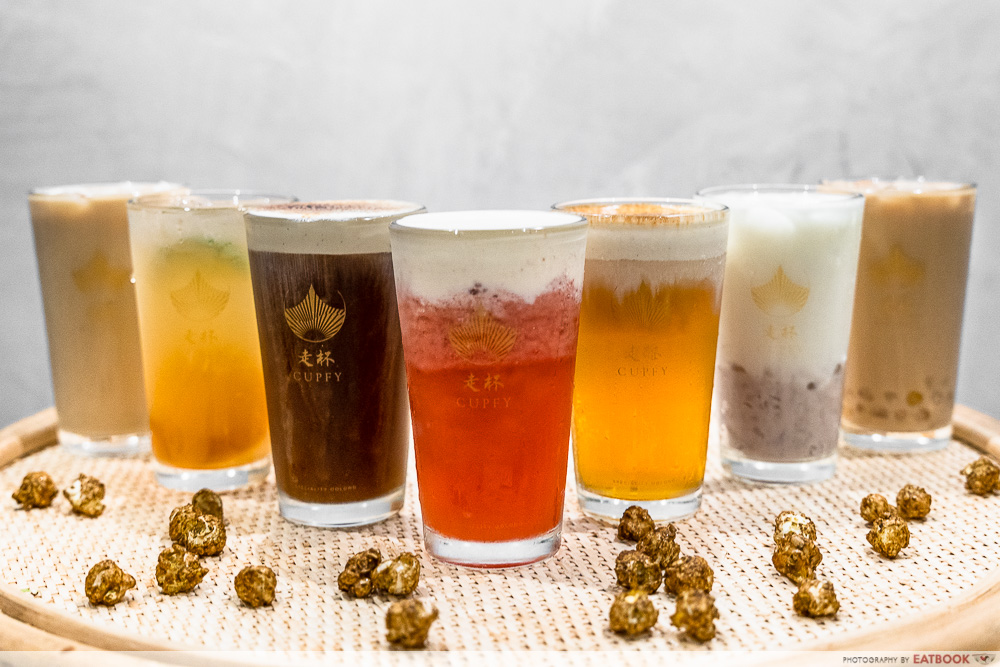 The woke millennial these days cares about several things: climate change, sustainability, and where their food comes from. Cupfy, a speciality oolong tea brand from Hong Kong, is all that and more.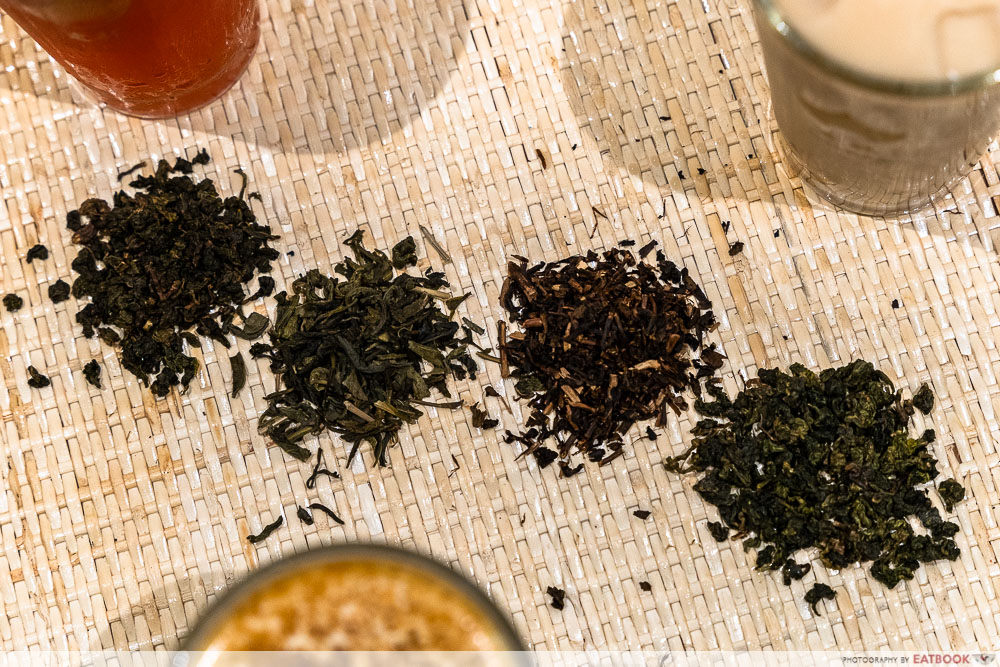 The oolong tea leaves used to brew Cupfy's drinks are sourced from Lugu Valley in Taiwan, where the co-founder's family owns a tea plantation. If you've heard of Dong Ding Oolong, it's one of the famed teas produced in this alpine region, located about an hour's drive away from Taichung.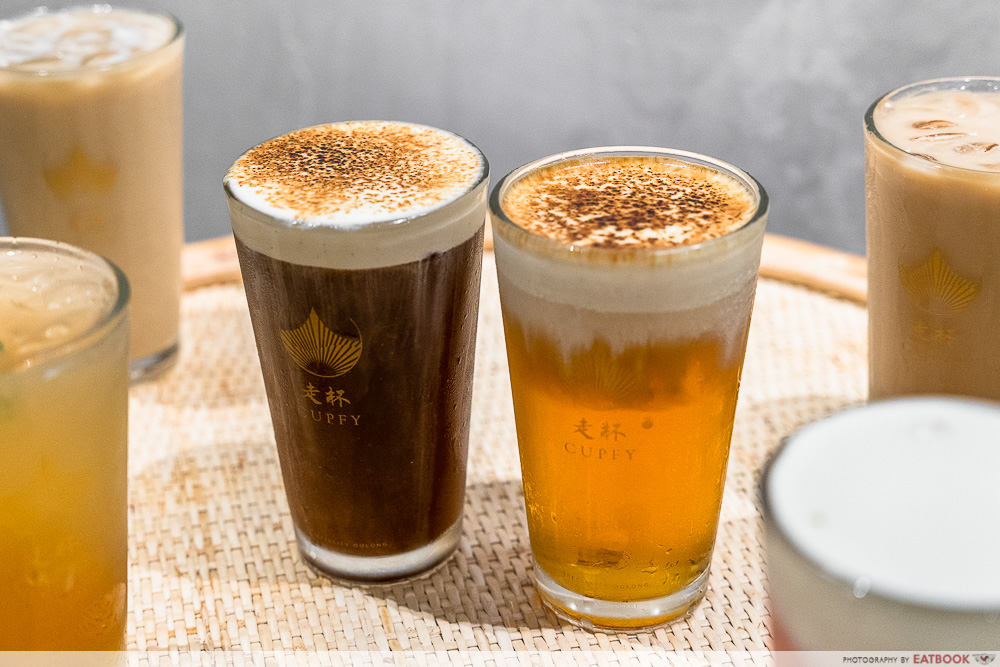 Most of the ingredients used at Cupfy are made in-house, including the vanilla creme brûlée top that you can opt for with a plain Tie Guan Yin tea ($7.30). Otherwise, get it with Arabica Cold Brew Coffee for $7.50!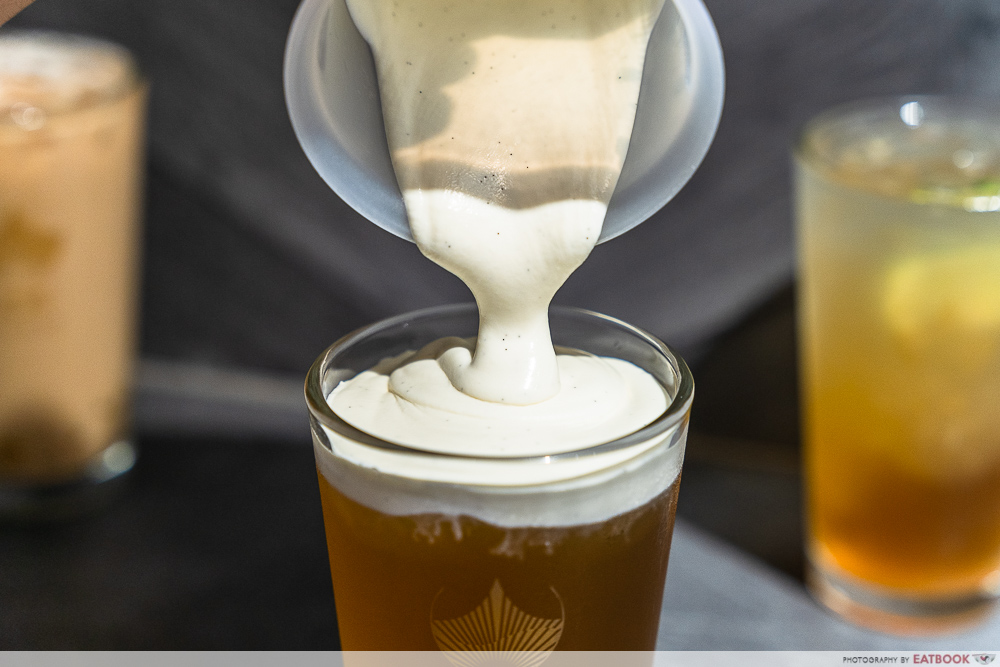 Speckled with real vanilla bean, the dense cheese foam top is rich and creamy, and definitely worth savouring on its own.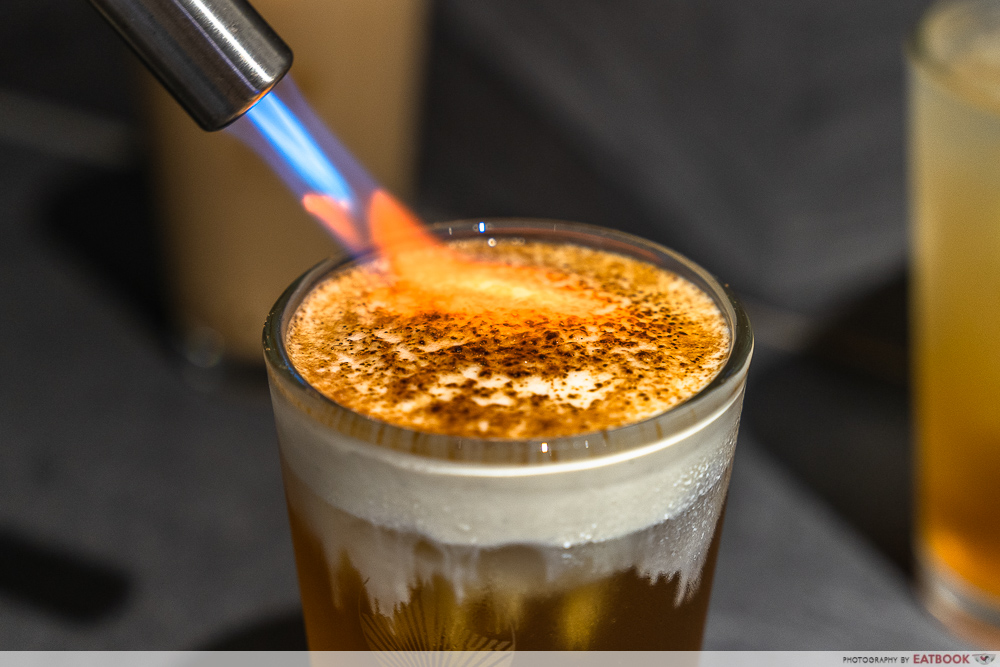 It's also sprinkled with brown sugar, and torched to finish, bringing sweet, toasty notes, coupled with the slightly savoury ones of the cream cheese topping, to each sip of this drink.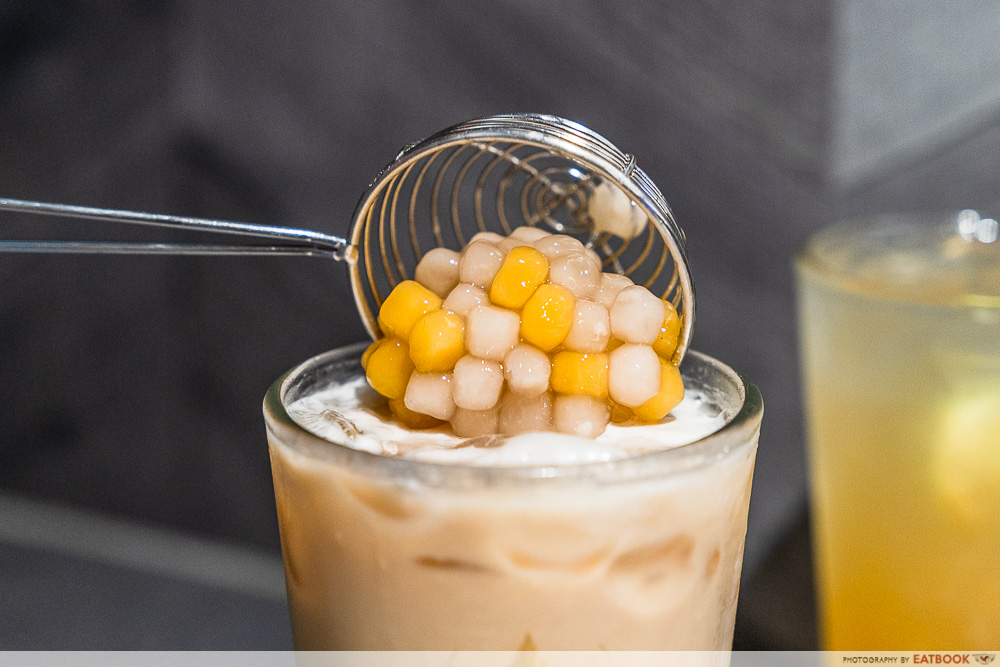 Also house-made are Cupfy's fresh Taro Balls, which are chewy, lightly sweet pearls reminiscent of bubur cha cha. You can get these as an add-on to any drink for $1.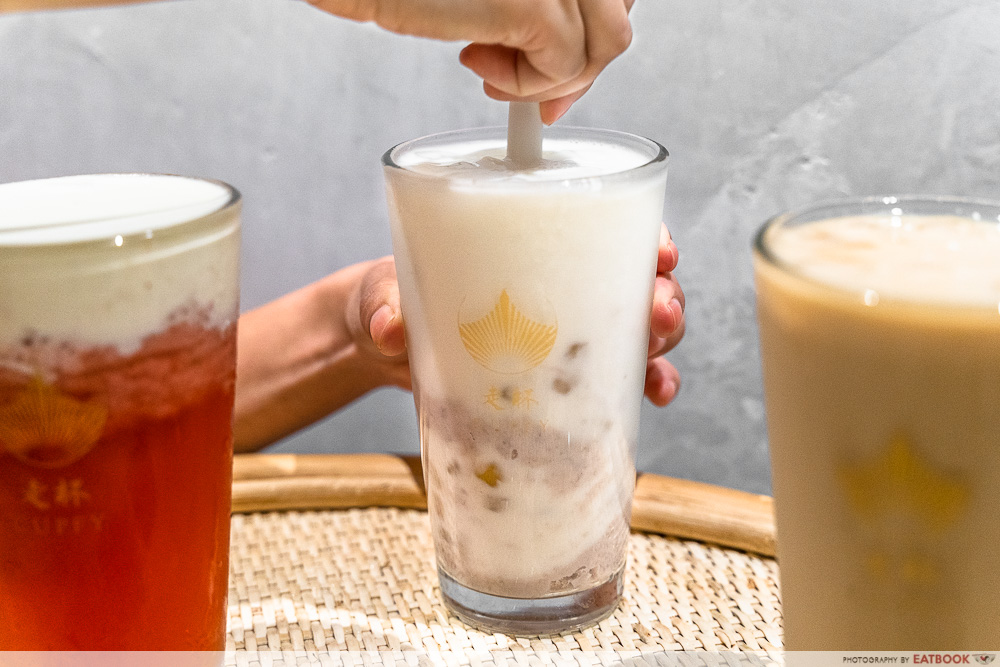 They're best enjoyed as part of the brand's signature Cupfy Honey Golden Taro Fresh Milk ($6.80), a cold treat of fresh Australian milk and house-made taro paste.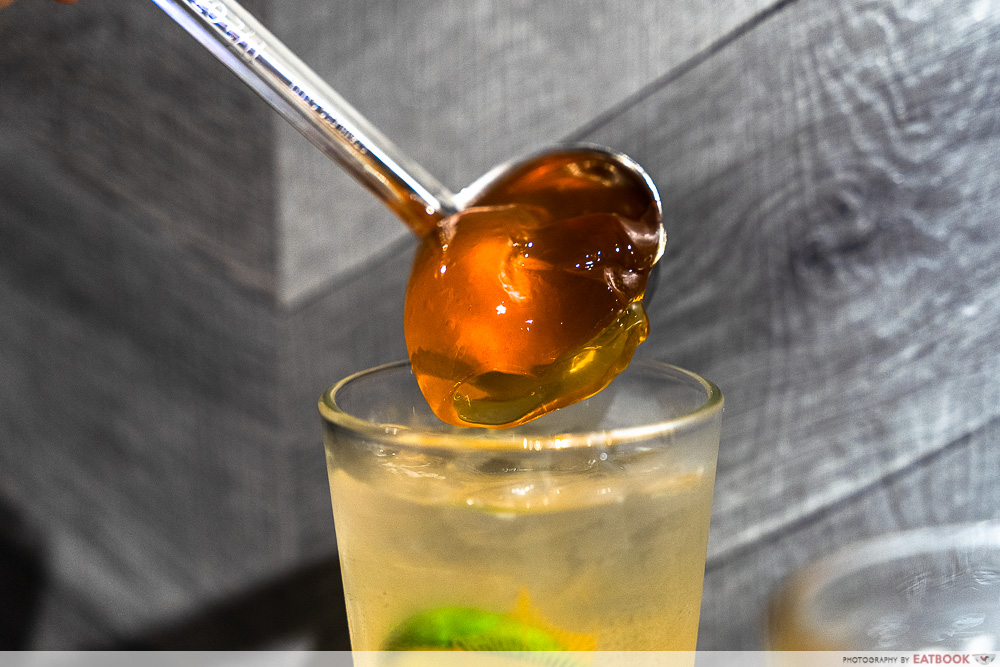 Then, you have the Aiyu Jelly Green Tea with Lime ($6.50), made with a base of house-brewed jasmine green tea. It's zhnged-up with fresh, citrusy lime, with jasmine-scented aiyu jelly providing a slurp-worthy texture to the refreshing drink.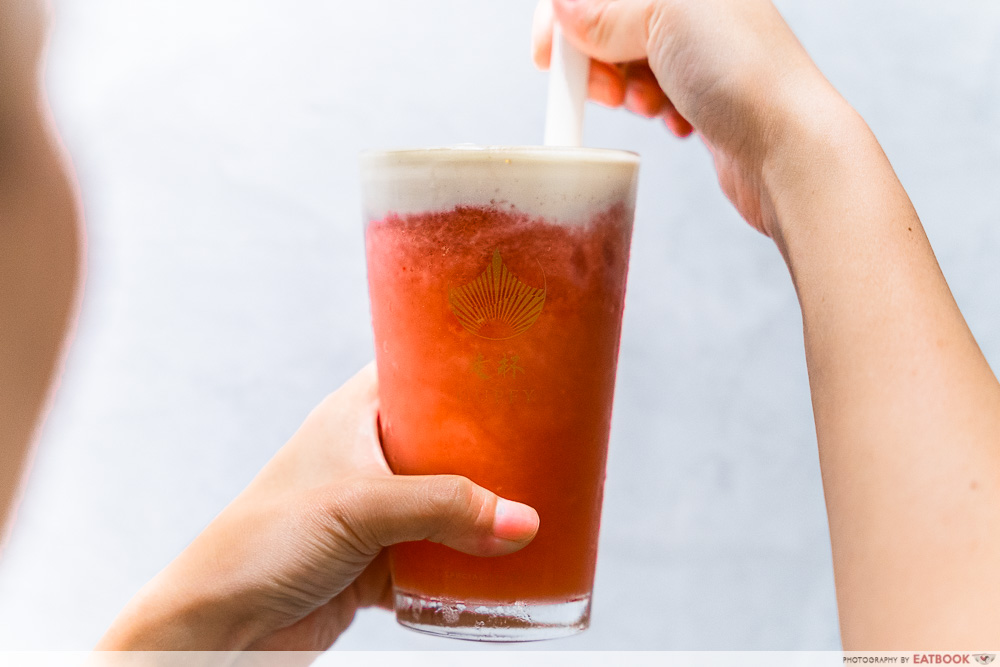 All the drinks, including MyMyGiGi, AKA Strawberry Smoothie w Original Foam Top ($7) are made with natural cane sugar. What's more, you even have the option to request that your drinks are prepared with maltitol: a sugar alternative that's also lower in calories!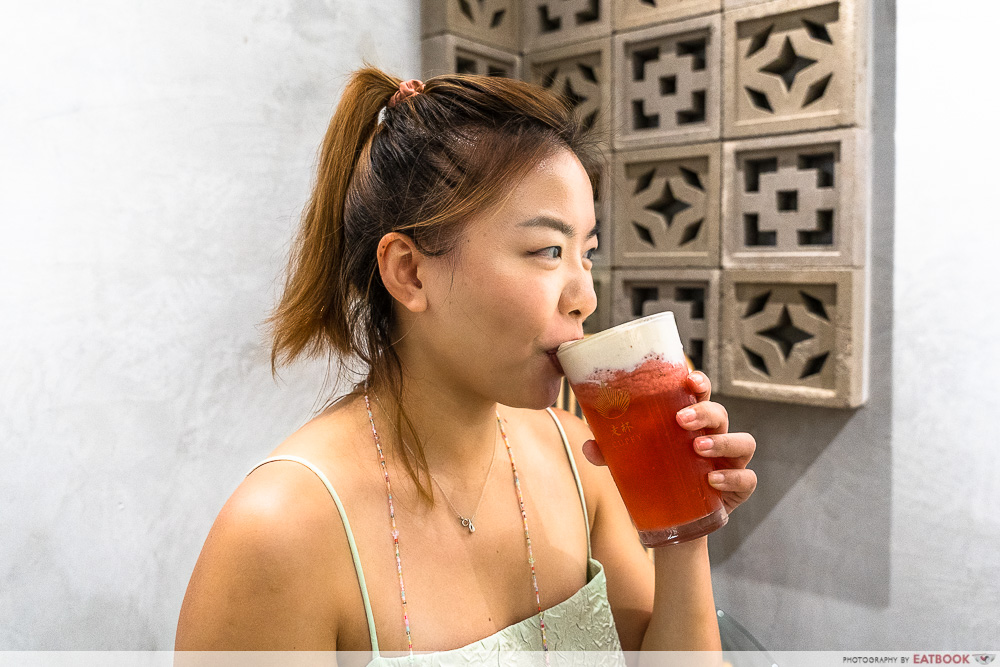 Fresh strawberries, jasmine green tea, and rosemary form the base of this strawbie smoothie. You're advised to get a sip of the lush cream cheese foam first, before enjoying it together with the fruity drink.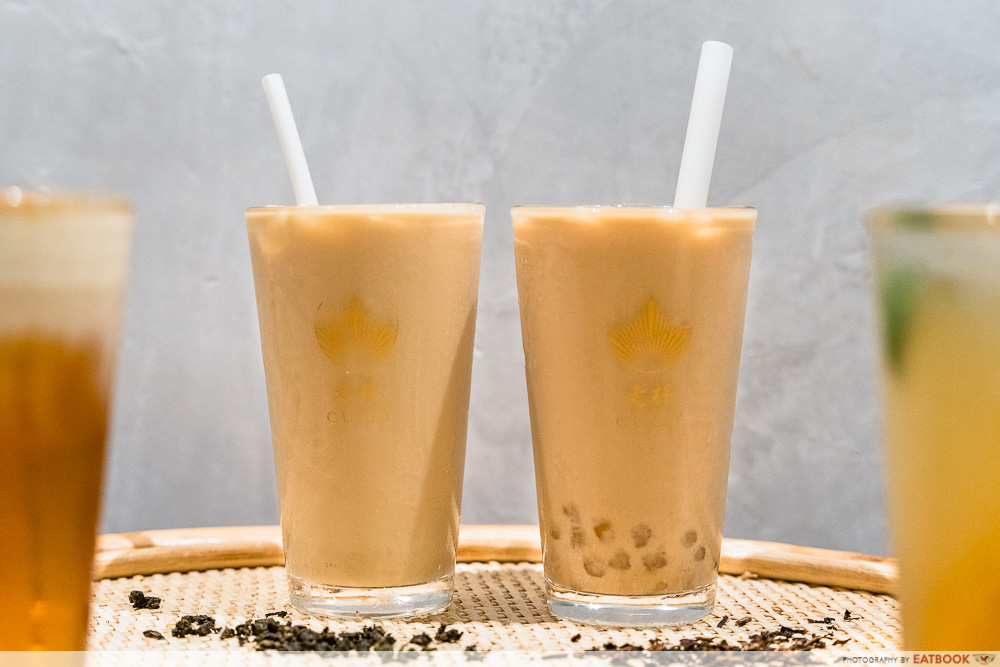 If you're looking to enjoy the unadulterated flavours of the speciality tea, go for a cup of Golden Oolong ($3.50), or Fragrant Jasmine Green Tea ($3.50). You can savour them with milk too, with choices including Tie Guan Yin Milk Tea ($5), where a specially sourced creamer brings out the roasted notes of this tea, or Cupfy Milk Tea ($5.20)━featuring a blend of red oolong that is unique to Cupfy!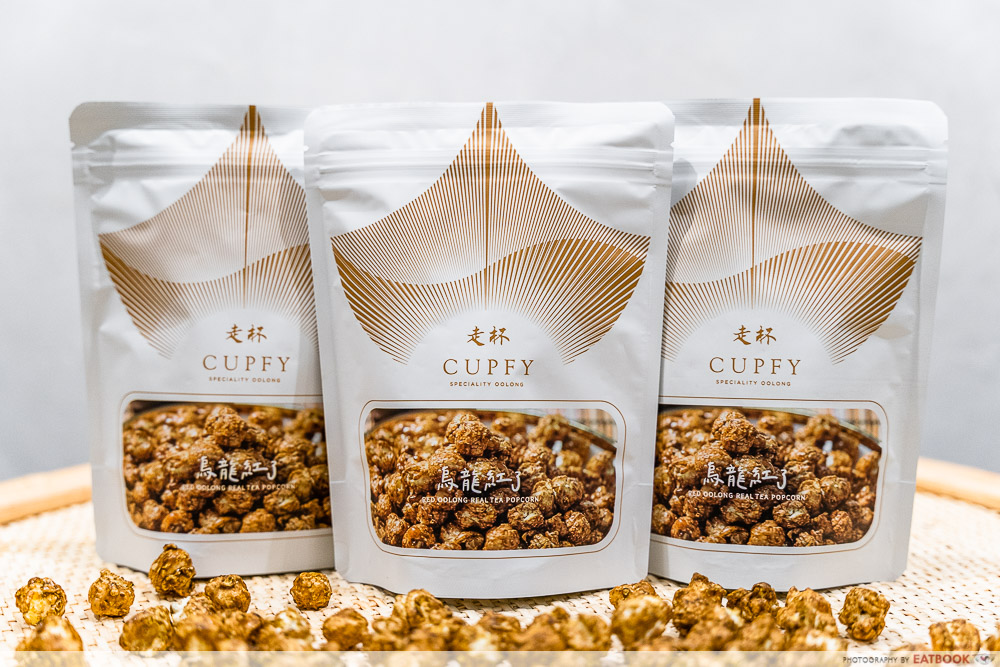 Pair your Cupfy drink with their house-special Red Oolong Real Tea Popcorn ($3.20)━the perfect match with any of their speciality tea drinks.
As part of its sustainability-first approach, Cupfy's drinks are all served in biodegradable cups and straws for take-out and delivery orders. Otherwise, you're encouraged to bring your own drinkware to get a discount at Cupfy's upcoming locations! If you choose to dine-in, you'll get your drinks only in glass cups.
GrabKitchen Aljunied
Address: 110 Lorong 23 Geylang, #02-08, Victory Centre, Singapore 388410
Opening hours: Daily 10am to 7:30pm
Website
Photos taken by Chew Yi En.
This post was brought to you by Cupfy.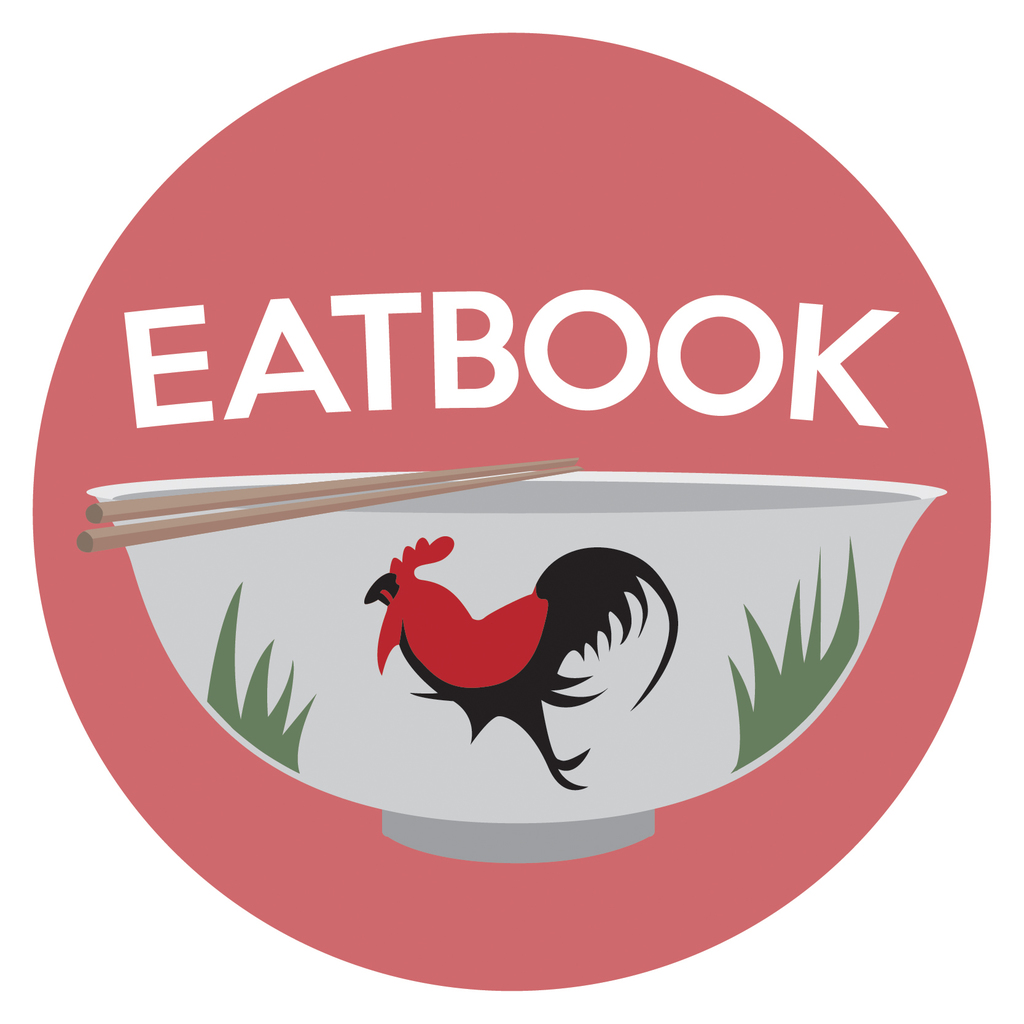 Drop us your email so you won't miss the latest news.