Hambaobao near Farrer Park MRT Station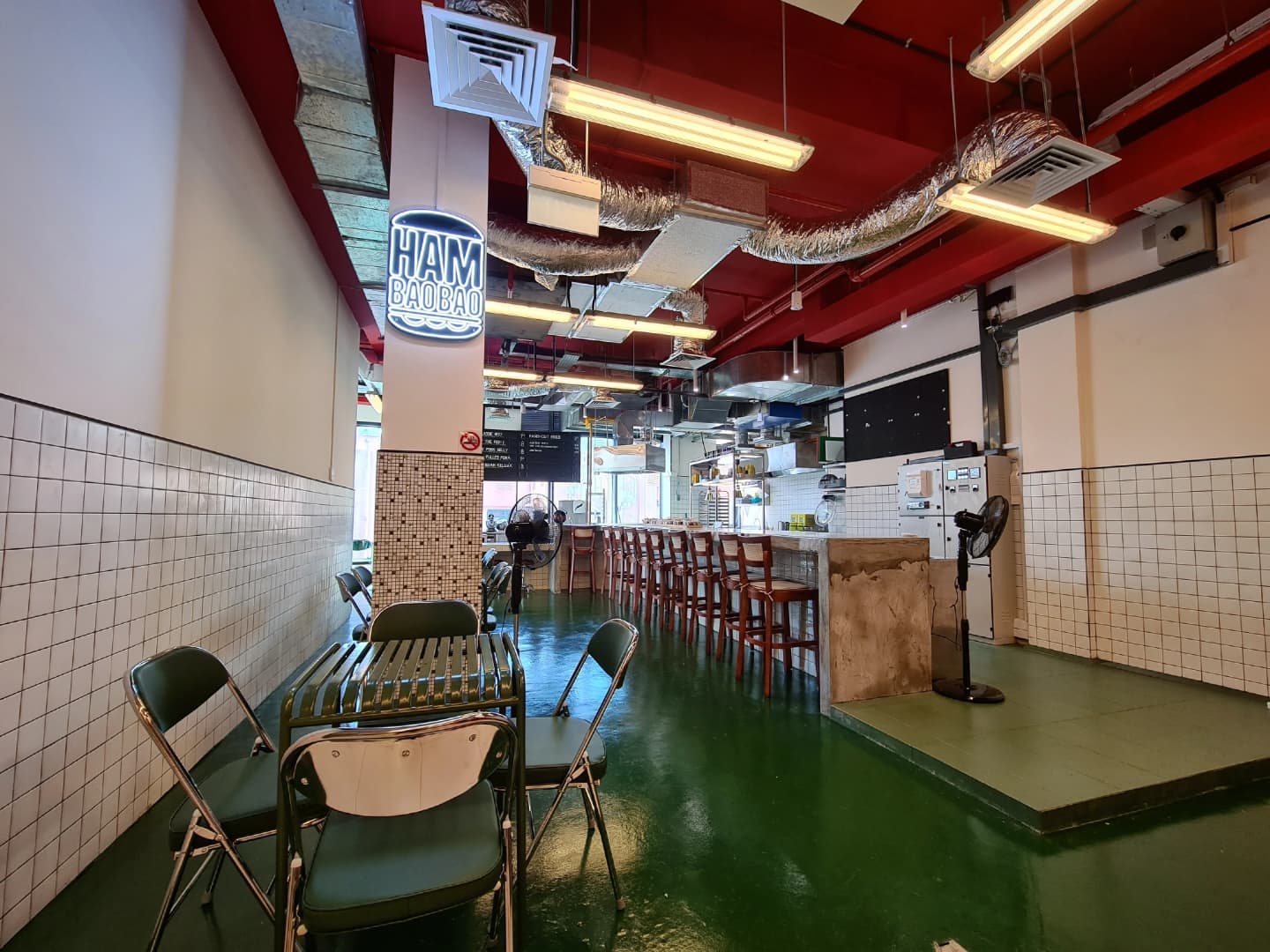 Image credit: hambaobaosg
Burger enthusiasts would be happy to know that Hambaobao has finally found a permanent spot to settle down at! Located just a six-minute walk from Farrer Park MRT Station, this affordable yet stellar burger joint will now be serving their delicious nosh in a retro tavern, decked with green mid-century modern chairs and tiled walls.
Jin Xi Lai Mui Siong Minced Meat Noodle Review: 50-Year-Old BCM Stall With Pork Liver Soup
You will still find all their well-loved signatures on the menu, such as The Classic Beef ($7.50),  Crispy Pork Belly ($8), Spiced Pulled Pork ($7.50), Ayam Buah Keluak ($8), and What The Fish ($8). On top of that, there are now also sweet treats featuring a Mama G's Sugee ($4.50) cake, Not Cream Pie ($5), and a nostalgic Dee'z Booze Ballz ($4.50) with actual rum inside.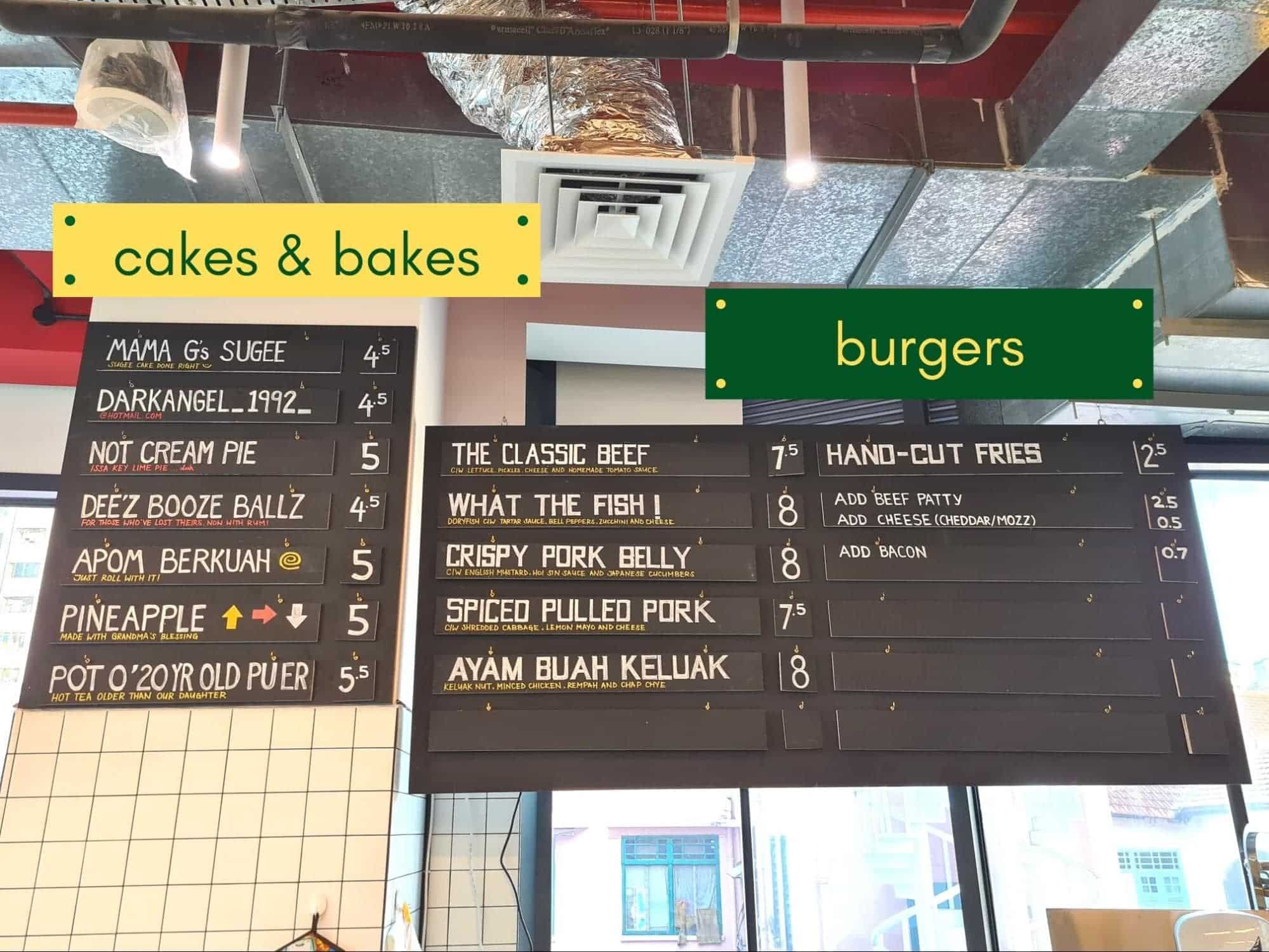 Image credit: hambaobaosg
Do take note that prices have been jacked up by a few dollars compared to what was first offered at Beauty World, but this time instead of the hot Singapore weather, you'll be enjoying some air conditioning.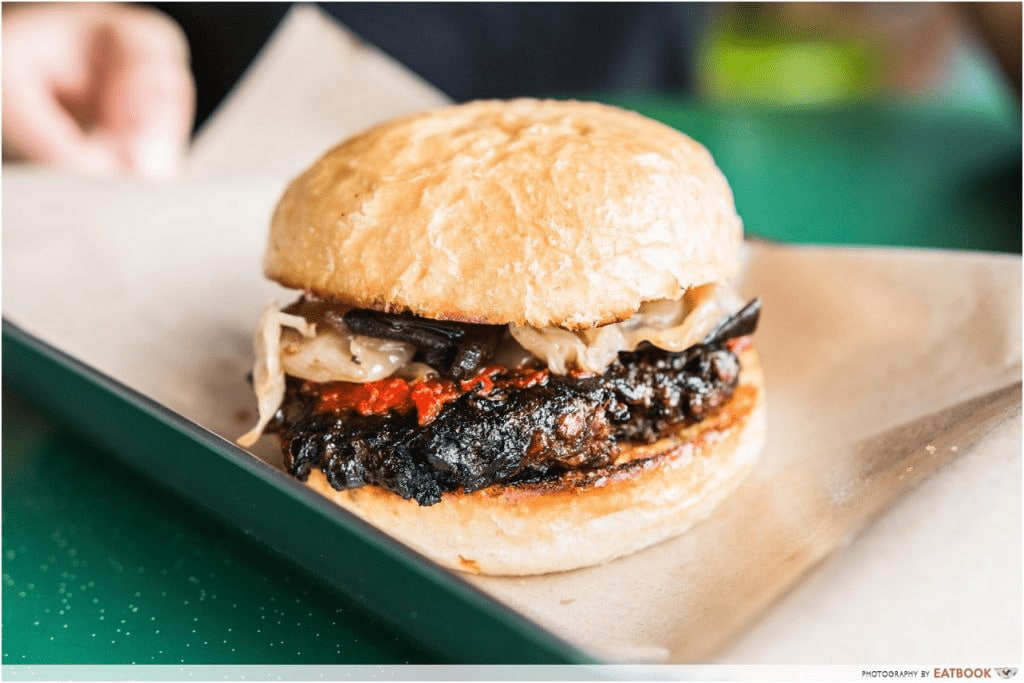 Whether you're a fan of Peranakan food or not, their Ayam Buah Keluak Burger is well worth a try. Made with a minced chicken patty marinated with nutty and rich buah keluak, each bite has a depth of savoury flavours followed by sweetness from chap chye.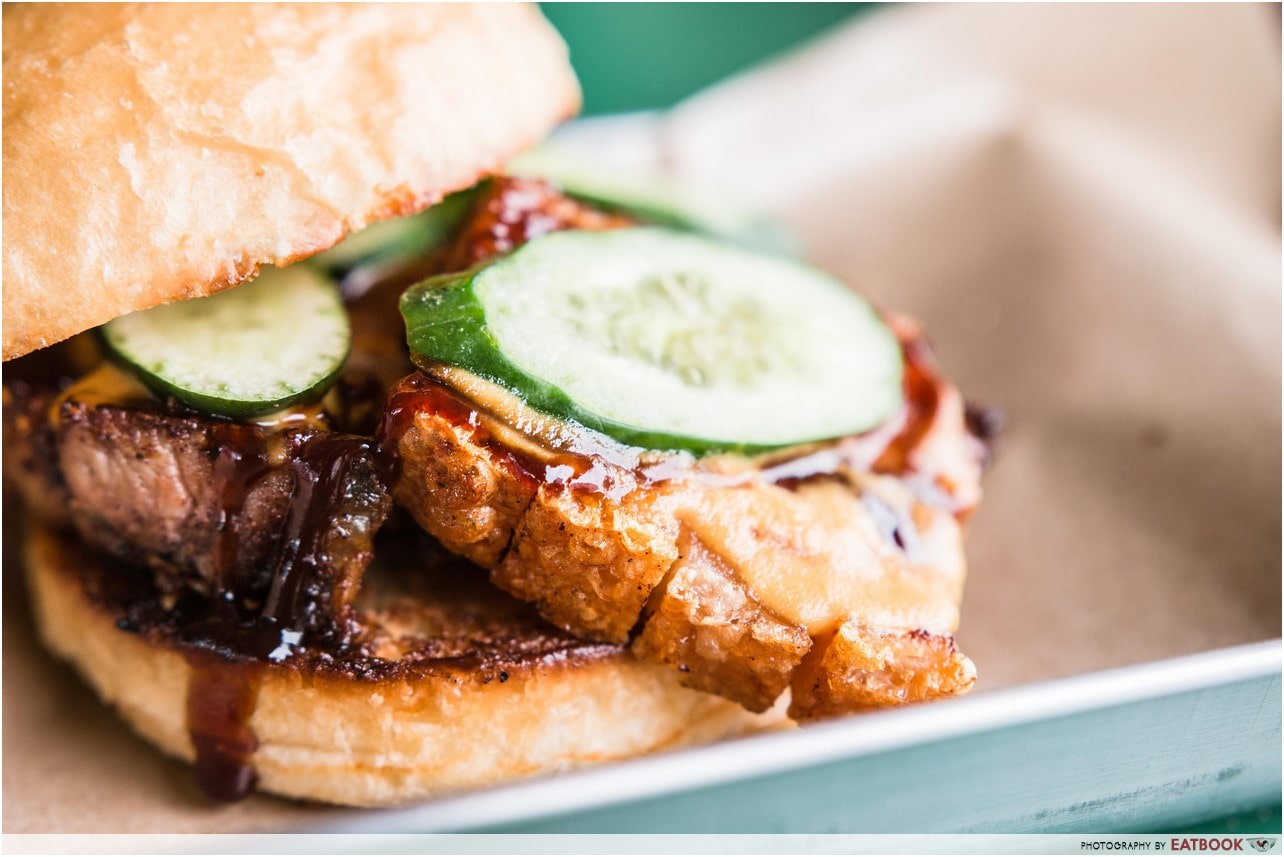 Those who love roast meats will also be happy to know that the sio bak is served super crunchy in the Crispy Pork Belly. The burger is also dressed in mustard and hoisin sauce, cutting any overbearing oiliness with an ensemble of tangy notes.
It is as if Hambaobao came full circle from its humble beginnings at the rooftop food court. The ambience of Hambaobao at Farrer Park is decked in hues of green similar to the tables found at Beauty World Food Centre.  
The Hainan Story Launches A Hainanese High Tea Set That's Available 24/7
If you're looking for more food around the area, check out The Hainan Story for 24/7 high tea at only $19.90 per person, or Jin Xi Lai Mui Song for bak chor mee at a 50-year-old hawker stall.
Address: 11 Sam Leong Road, #03-08, Singapore 207903
Opening hours: Daily 12pm to 9pm
Tel: 9667 5254
Website
Hambaobao is not a halal-certified eatery.
Feature image adapted from hambaobaosg