About Harry's
---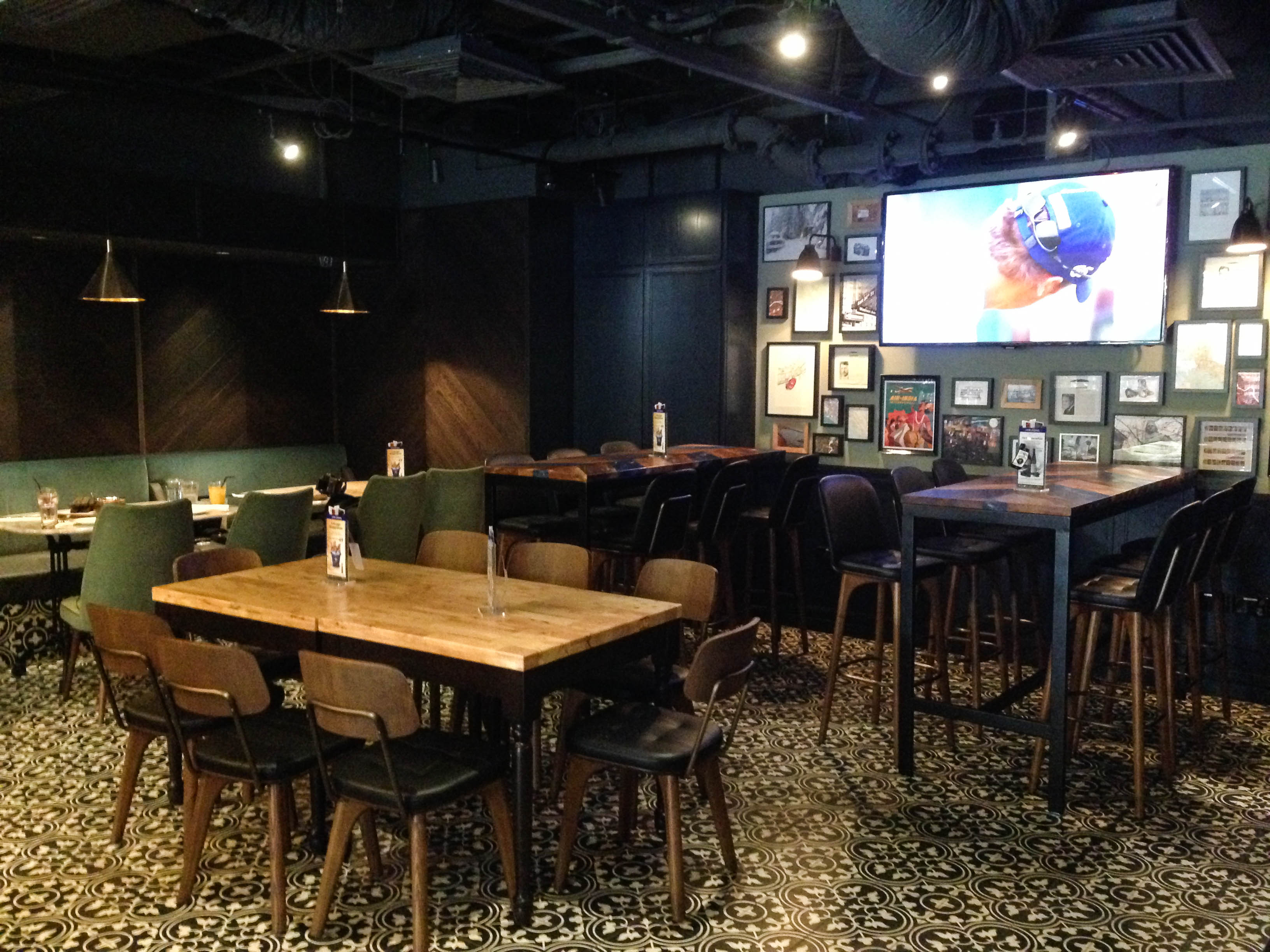 You would probably get an unexpected surprise when you see the new dishes at Harry's laid before you. From a flat bread spiked with satay chicken chunks to chicken floss sprinkled on chips, the revamped menu at Harry's brings unique Asian flavours (and loads of spices) into traditional Western fare.
And this playful take on food is also reflected in the interior of Harry's – from light fixtures fashioned from cymbals to the bold and intricate tiles on the floor. The result is welcoming space that is both eclectic and laid-back.
---
Fish Crackling ($13)
---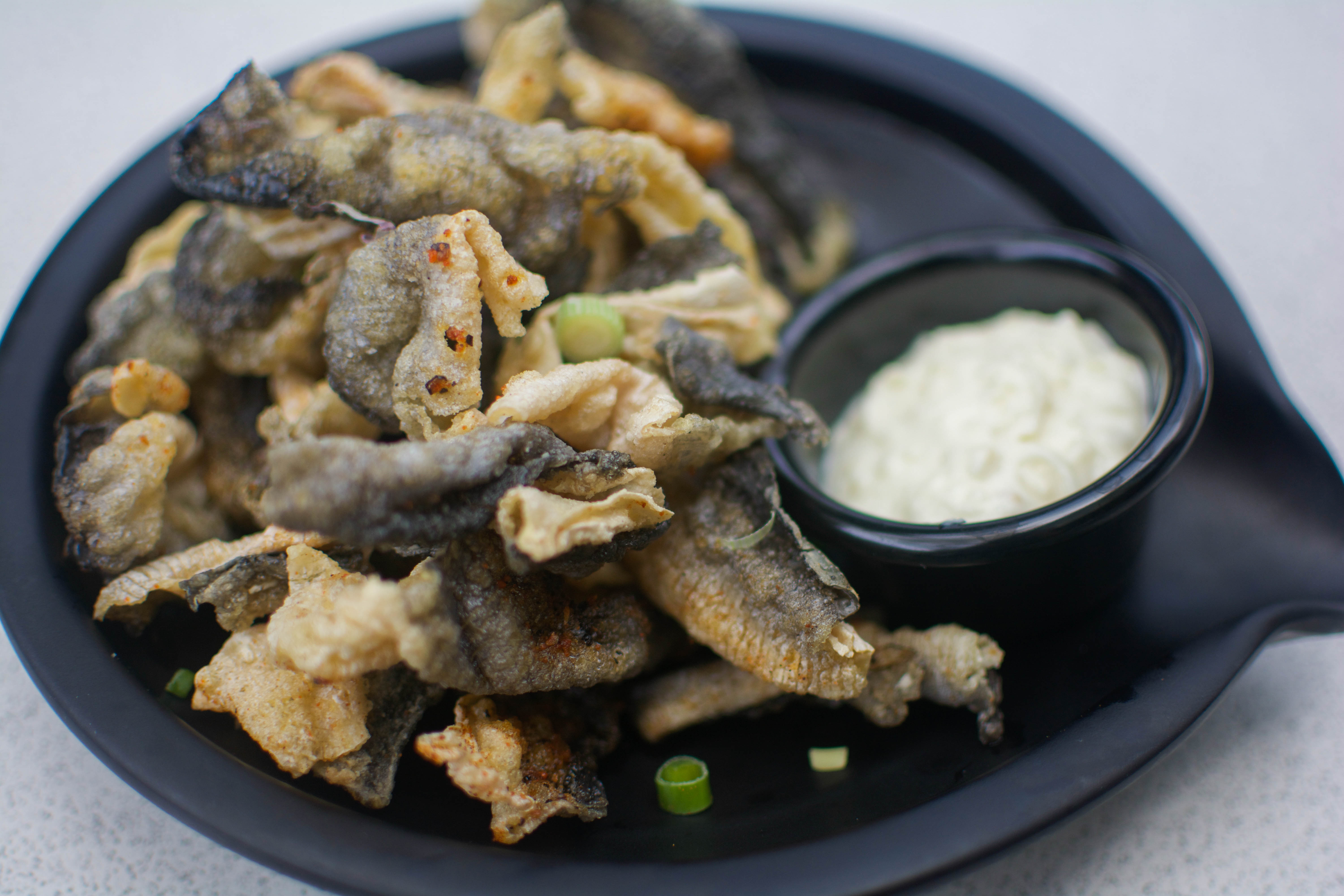 For someone who usually discards the skin from the fish I eat, I had my reservations when this dish was served. But a bite into this unassuming dish dispelled any fear I had – there wasn't any of the fishy taste I was expecting. It was salty from the spice mix and provided an addictive and savory crunch.
Instead of the usual salmon skin, the skin of eels are used, creating a thinner and crisper crackling. But finish this dish fast as they lose their crunch after a while.
---
Chirpy Chips ($14)
---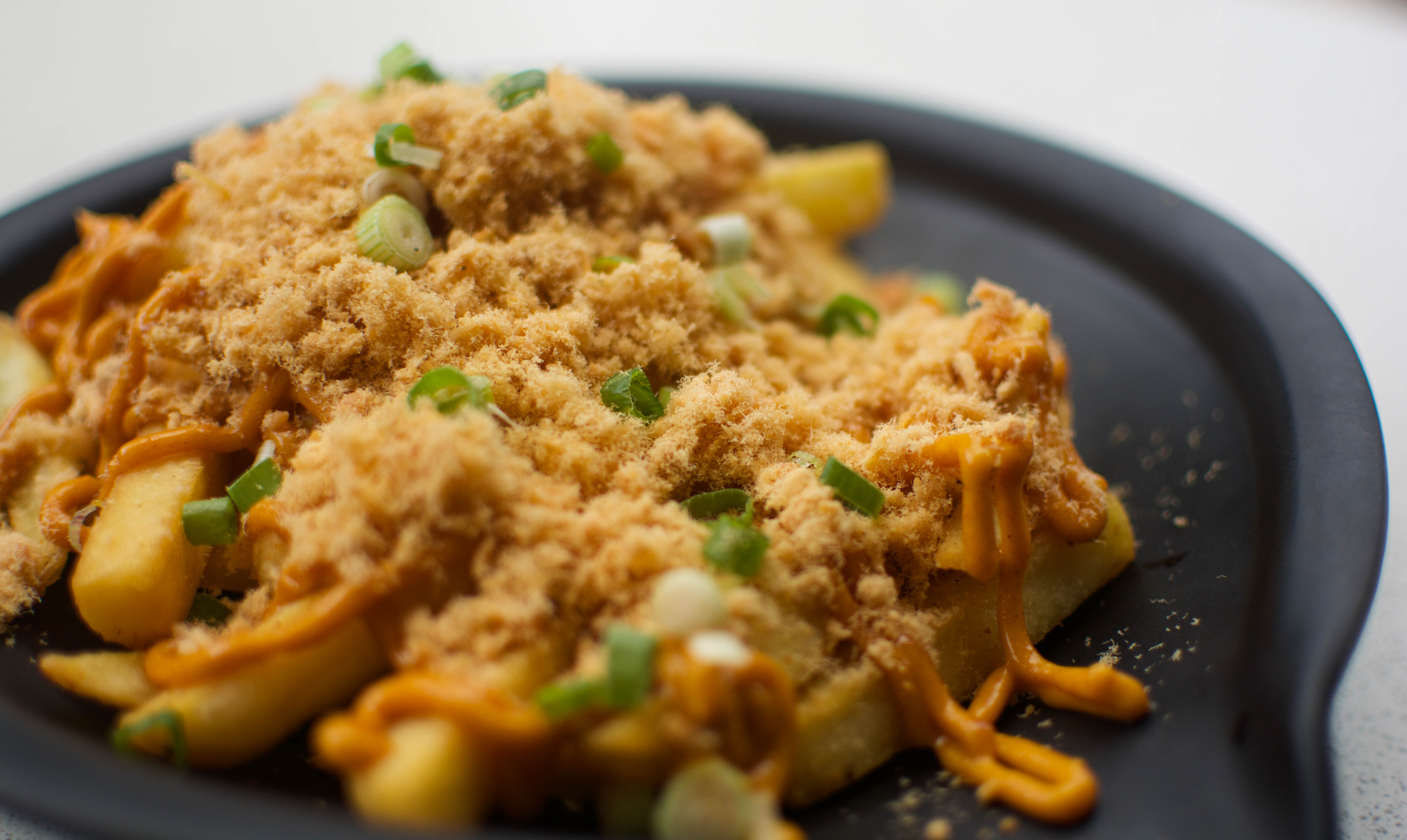 With some many different permutation of fries out there, Harry's aim to stand out from the rest with its rendition of Chirpy Chips, chips drizzled with curry mayonnaise and topped with chicken floss.
The spice from the curry mayonnaise, reminiscent of a more intense McDonald's curry sauce, and the soft chicken floss created an interesting counterpoint to the crispy chips. But for the price, I was expecting a lot from this dish.
---
Harry's Signature Wings ($13 for 6 pieces)
---
You know the batter packs a punch when they serve the wings with whole chilli padi. And also when they have their own secret spice mix. Admittedly, the wings were on the pricey side. But the meat was juicy and tender, and the batter was a delectable crunch with a hint of fiery spice.
Served with a homemade chilli jam, it provides a greater fire power.
And don't just discard the chilli jam after you're done with the wings. Use it as a dip for your main courses. I found that it complemented the chips really well.
---
Sassy Satay ($22)
---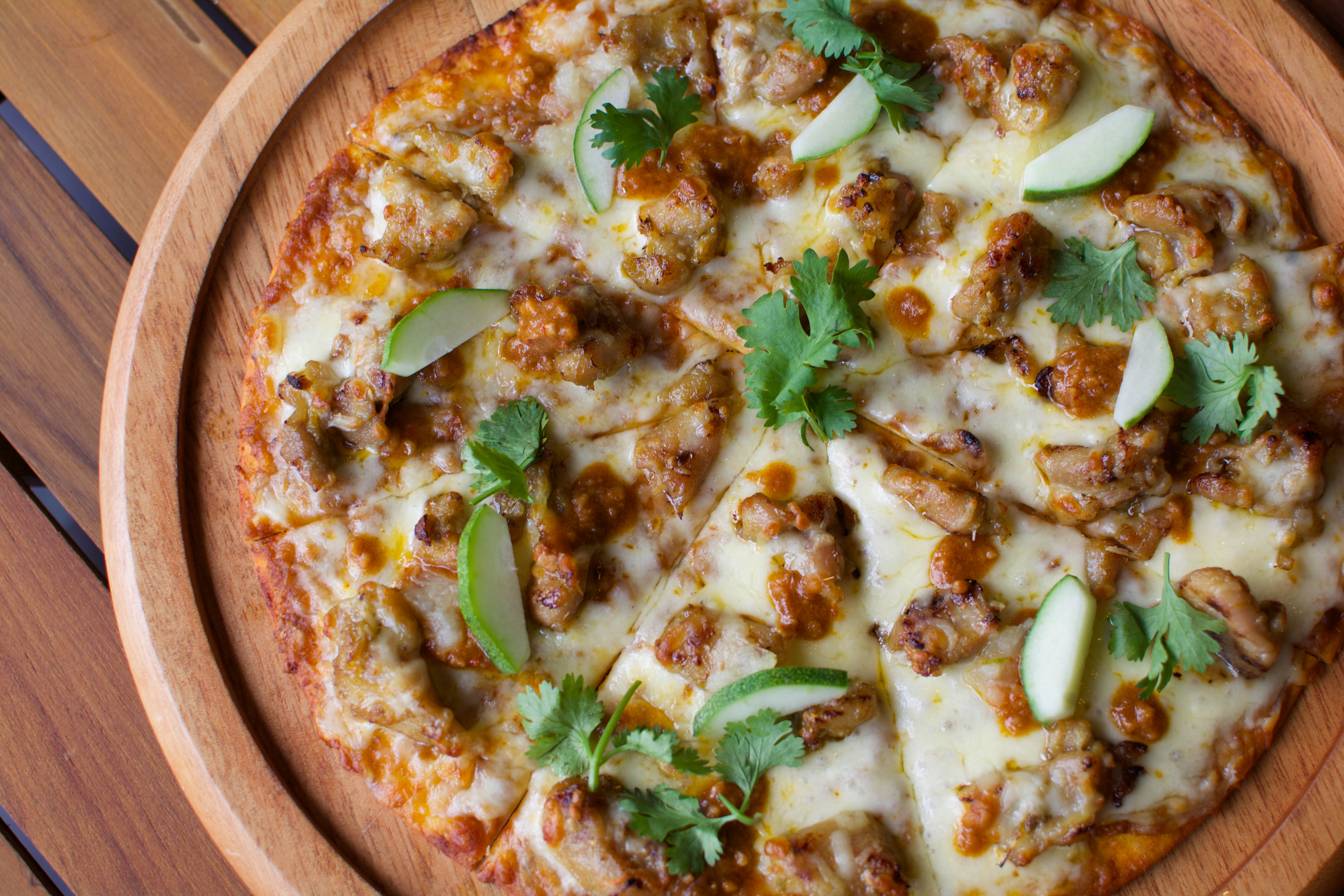 Essentially a deconstructed satay on flatbread, Sassy Satay is almost like a pizza with a peanut sauce base and satay chicken chunks. biting into it felt like eating an entire satay and its components in your mouth, from the chicken to the sauce to even the cucumbers and rice cake.
While the fragrant peanut sauce and tender chicken chunks were delicious, I felt like the dish could benefit from more cucumber and pineapples to lend more crunch and texture. The chewy texture from the flatbread and chicken got monotonous after a while.
---
Chicken Masala ($23)
---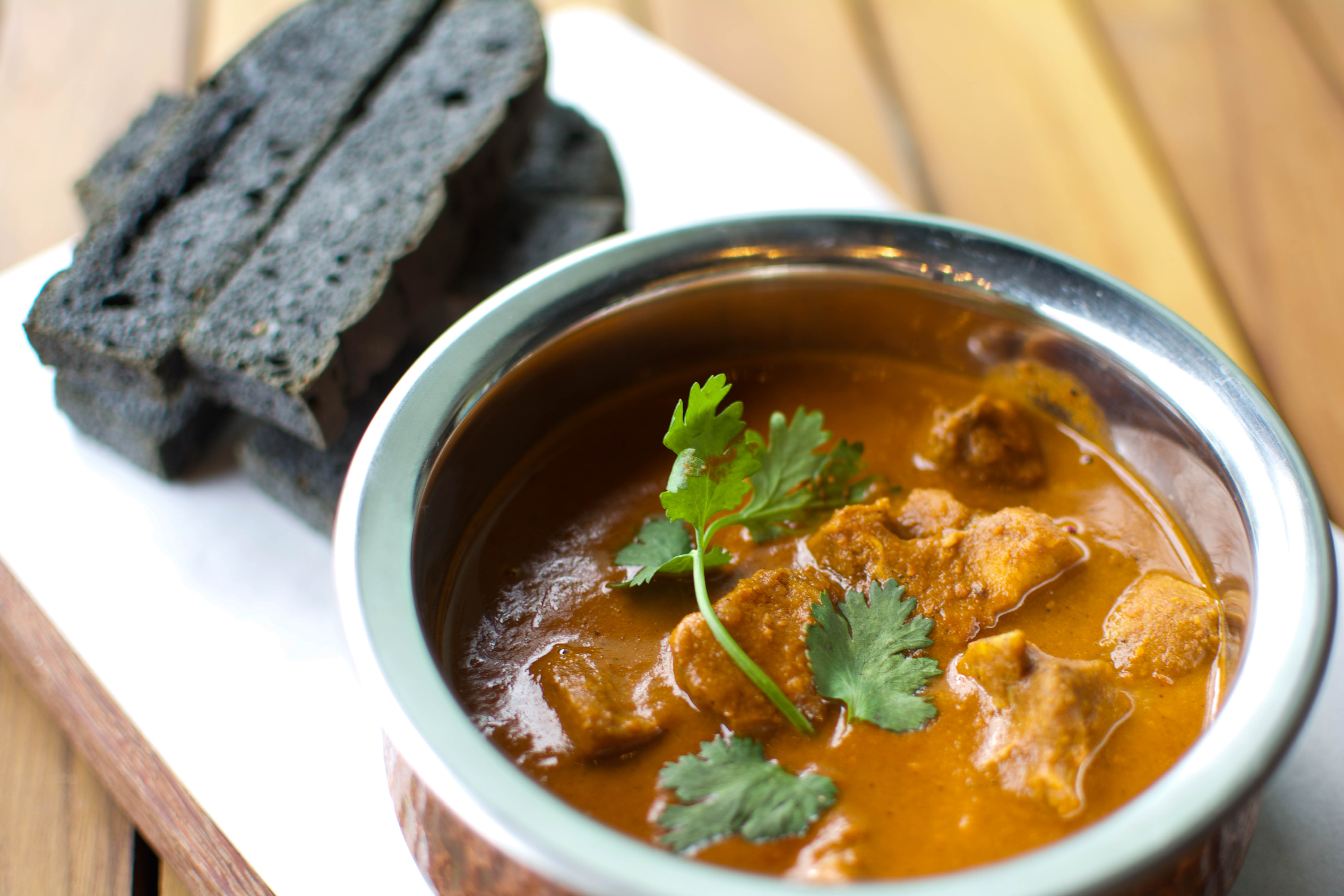 With a red curry juxtaposed with a black ciabatta bread, this is one attention grabbing dish that you will surely remember. But do not be fooled by the black bread and mistake it for burnt toast. The ciabatta at Harry's is actually infused with charcoal, and forms the perfect sponge to soak up the sweet and aromatic gravy.
The chicken junks were also soft and tender and I soon found myself reaching out for more bread for the curry. My only gripe was the curry to bread ratio. If only there was more bread to accompany the luscious gravy.
---
Beef Stroganoff ($23)
---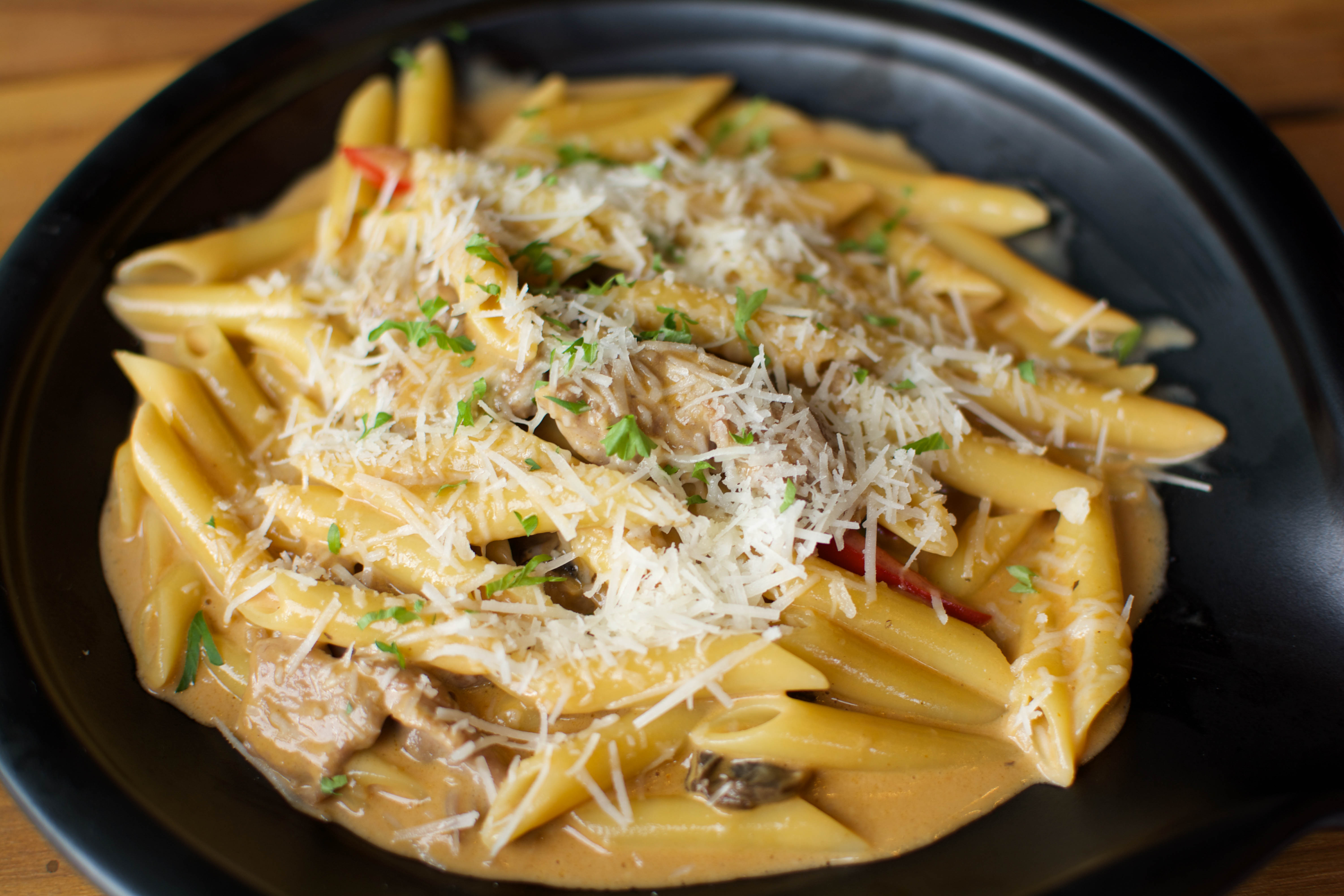 No Asian twist on this Russian classic, but the Beef Stroganoff was executed perfectly with smoky grilled beef and al dente penne, all enveloped with a smooth and tangy cream sauce. The well done beef might be on the chewy side for some, but the sauce and pasta made up for it. The well done beef might be on the chewy side for some, but the tangy cream sauce made up for it. Squeeze in some lemon to intensify the tangy notes and awaken the flavours.
---
Baked Chocolate Cake ($16)
---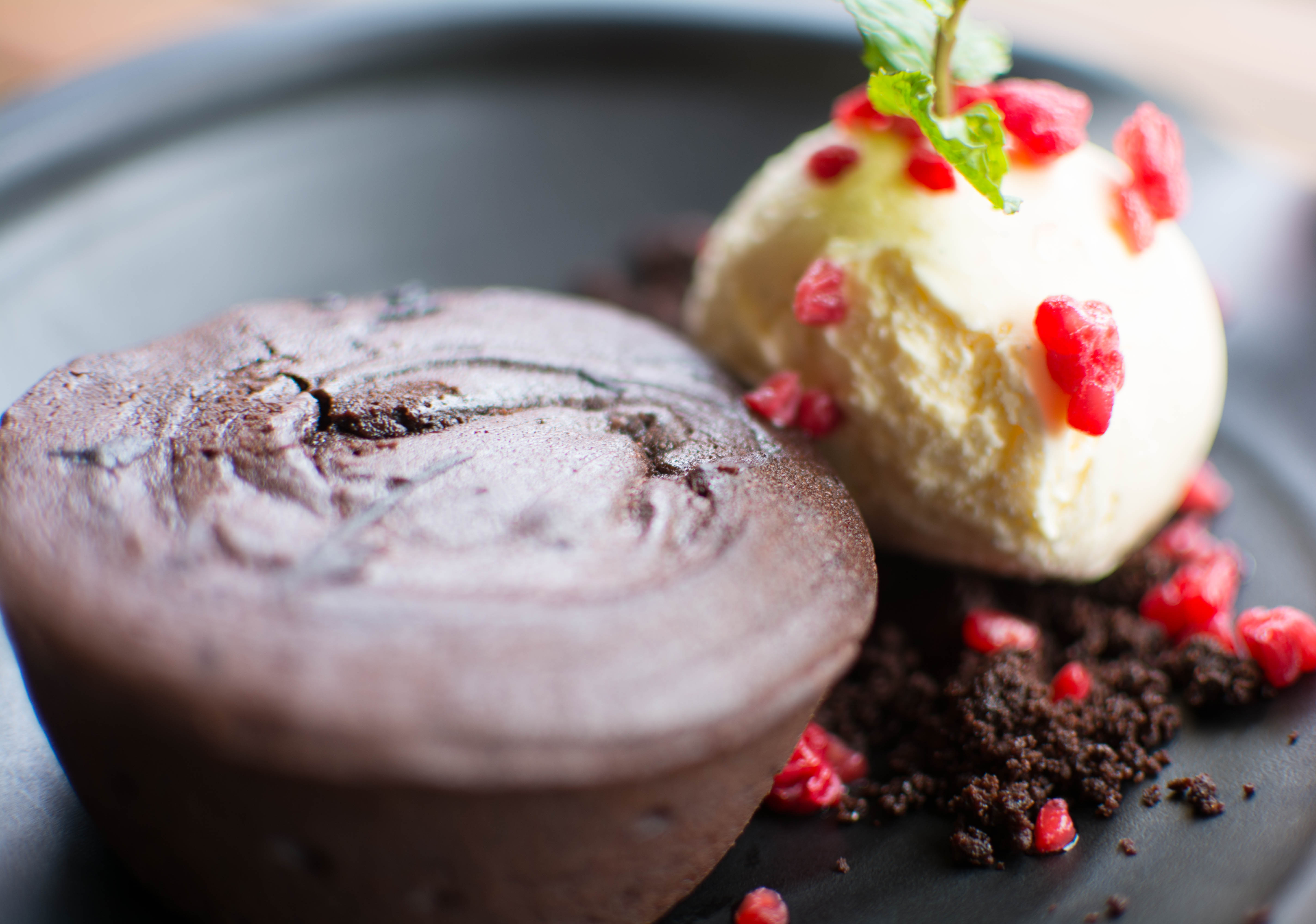 The Chocolate Cake was spiced with rum and oozed molten goodness when cut into – a sign of a perfectly baked lava cake. This adult version of lava cake is a decadent way to end off your meal. Chocolate cake with vanilla ice cream might have been a tried and tested combination but I wished there was more raspberry bits to lend some tartness to the dish, and cut through the intense sweetness of this decadent dish.
---
Sticky Date Toffee Pudding ($14)
---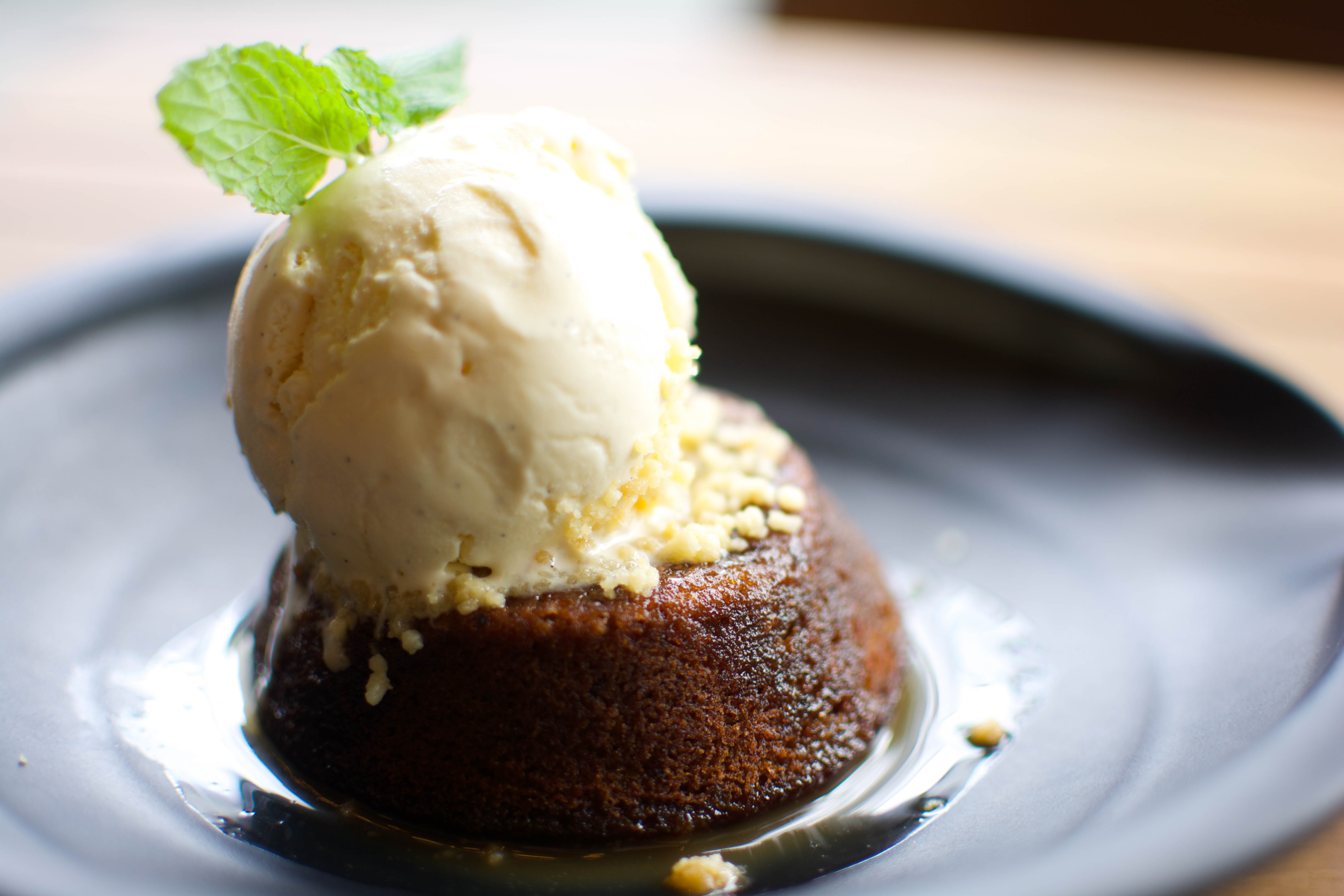 A perennial favourite amongst diners, the sticky date toffee pudding at Harry's is lighter and fluffier than those served at other places. But this does not mean that the flavours are compromised in anyway. The rich and caramel sweetness is still apparent in every bite, and provided a sweet end to the meal.
This article is brought to you by Harry's
Written by Fabian
Harrys
Summary
Pros
-Exciting fusion menu for small plates and platters
-Dishes are great to pair with a pint of beer
-Cosy interior
Cons
-Desserts were on the safe side; would have loved to see the same fusion in the desserts
-Certain dishes were on the pricey side
Recommended dishes:
-Sassy Satay Flatbread ($22)
-Chicken Masala ($23)
Address
Available at all Harry's outlets