McDonald's Hershey's McFlurry and soft serve are back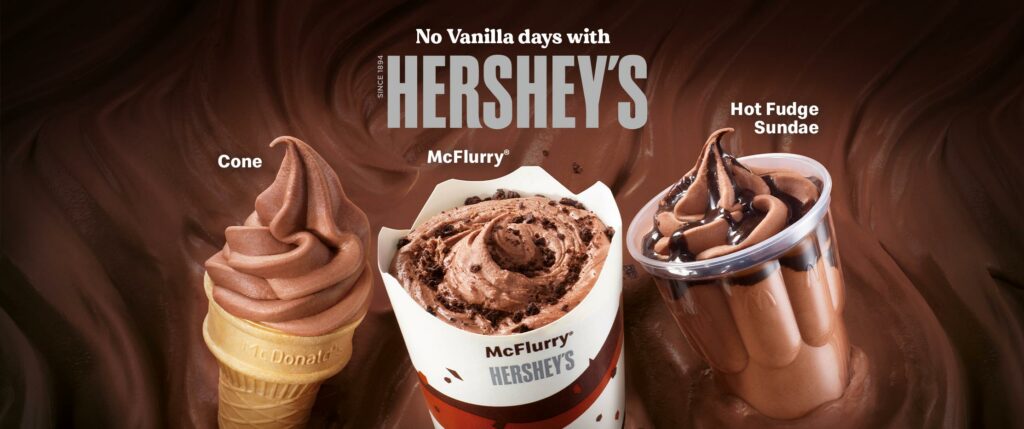 Image credit: @mcdsg
Fans were devastated when McDonald's took off Hershey's McFlurry from their menu. This time, the fast food giant has announced the comeback of the beloved flavour, in the form of Hershey's McFlurry, Hershey's Hot Fudge Sundae, Hershey's Cone, and Hershey's Twist Cone!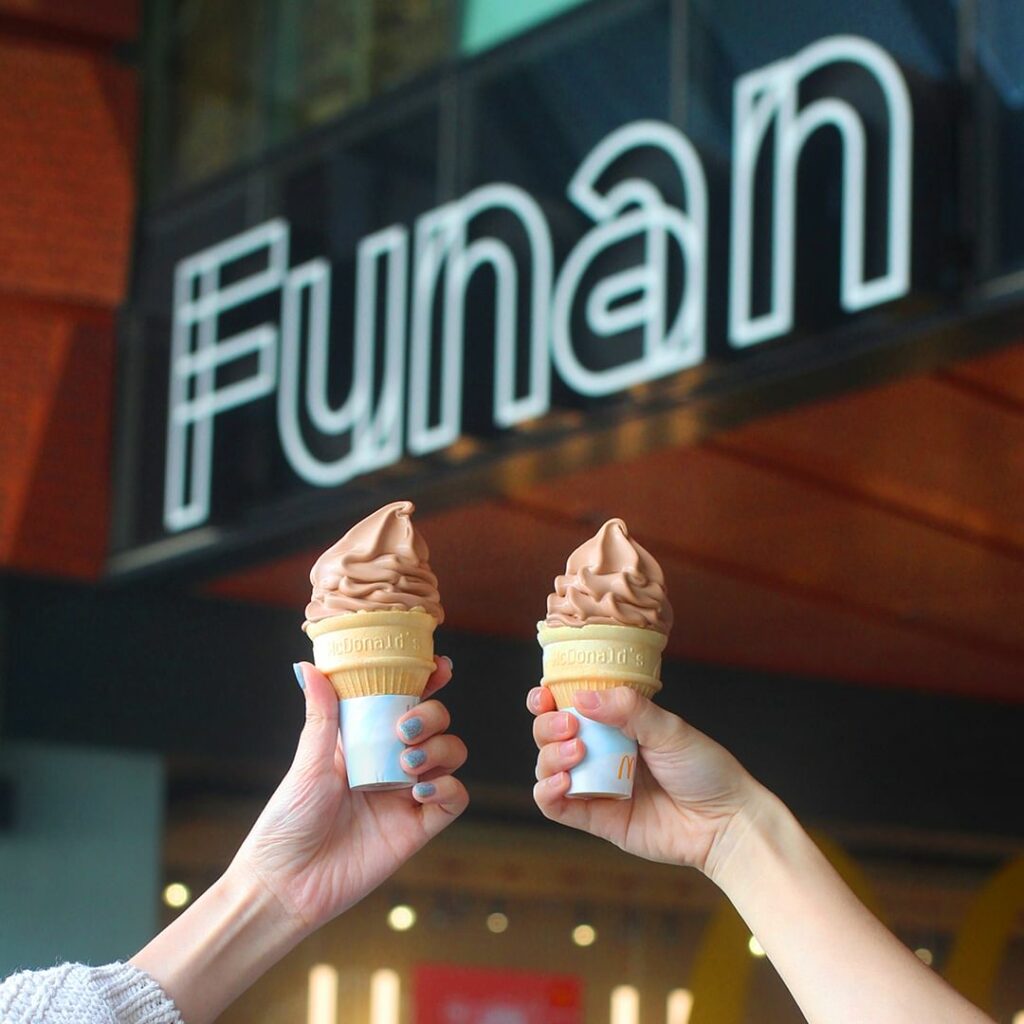 Image credit: @mcdsg
The Hershey's-flavoured soft serve was first launched in Singapore back in 2018. It's said to be creamy and chocolatey, suiting those with a sweet tooth.
@eatbooksg

McDonald's ice cream from Singapore, Singapore.
When they returned on the menu last year, McDonald's rolled out a fun ice cream challenge at Funan, which let patrons claim a free Hershey's cone simply by screaming at a counter.
While the freebie isn't available now, fans can still look forward to the same lineup of Hershey's ice cream.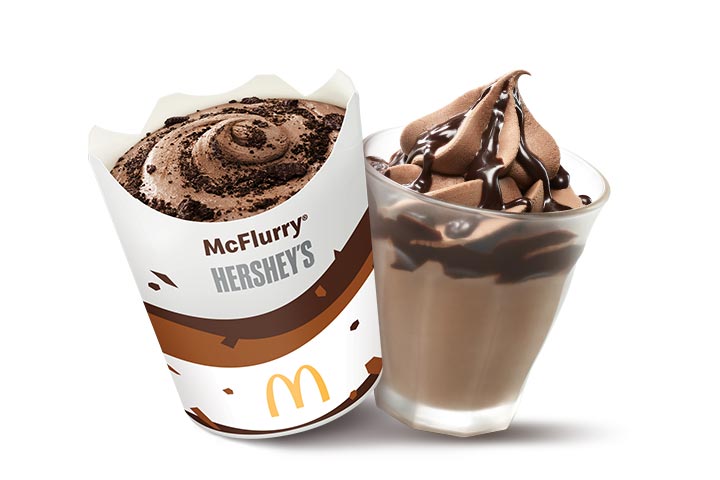 Image credit: @mcdsg
The Hershey's McFlurry features Hershey's soft serve, paired with crunchy OREO crumbs, while the Hershey's Sundae pairs the same chocolate ice cream with a generous drizzle of warm chocolate sauce.
That's not all: you can also enjoy it in the form of Hershey's Mudpie McFlurry and Hershey's Strawberry Shortcake McFlurry, for something even more indulgent.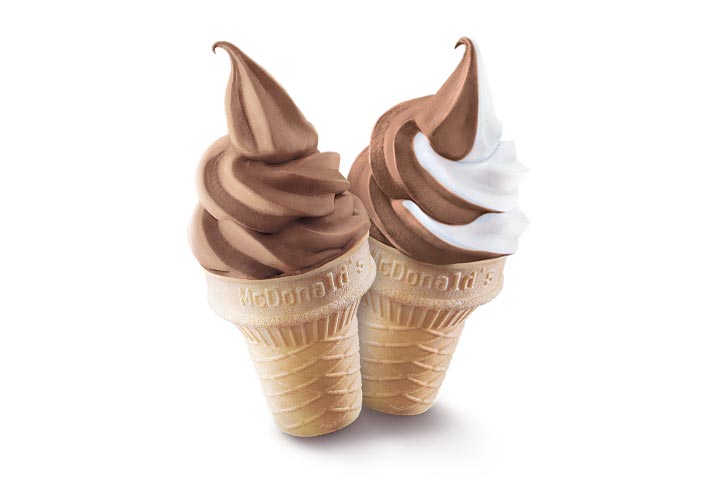 Image credit: @mcdsg
Purists can opt for the Hershey's Cone instead, for an unadulterated taste of the soft serve. Alternatively, have it as a Twist Cone to enjoy the best of both worlds: Hershey's and Vanilla soft serves.
We will update the prices for the ice cream once we get more information.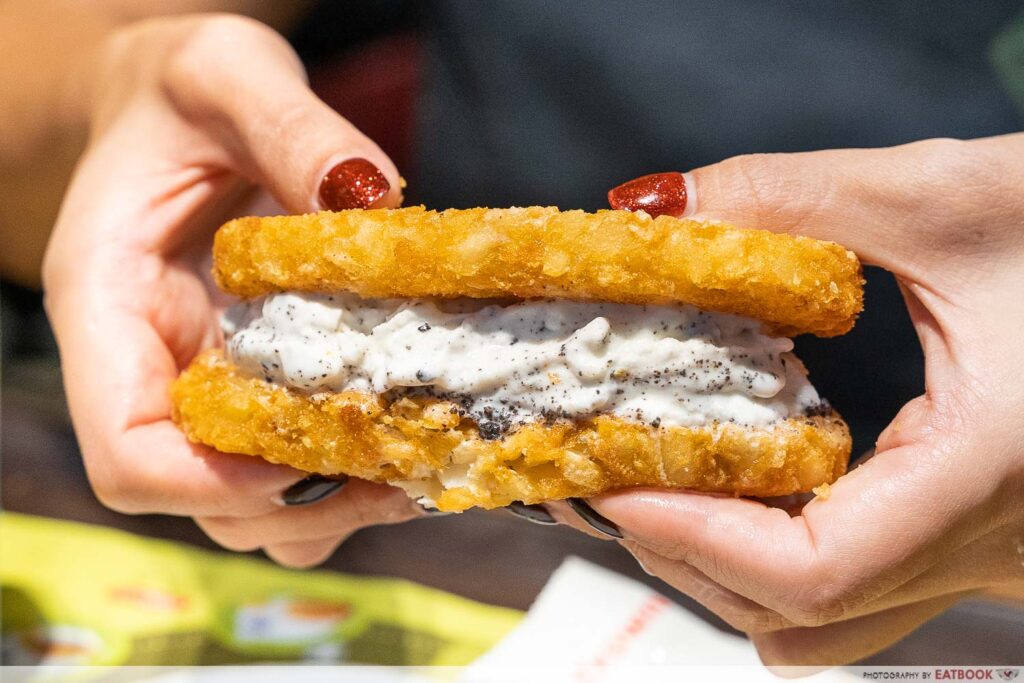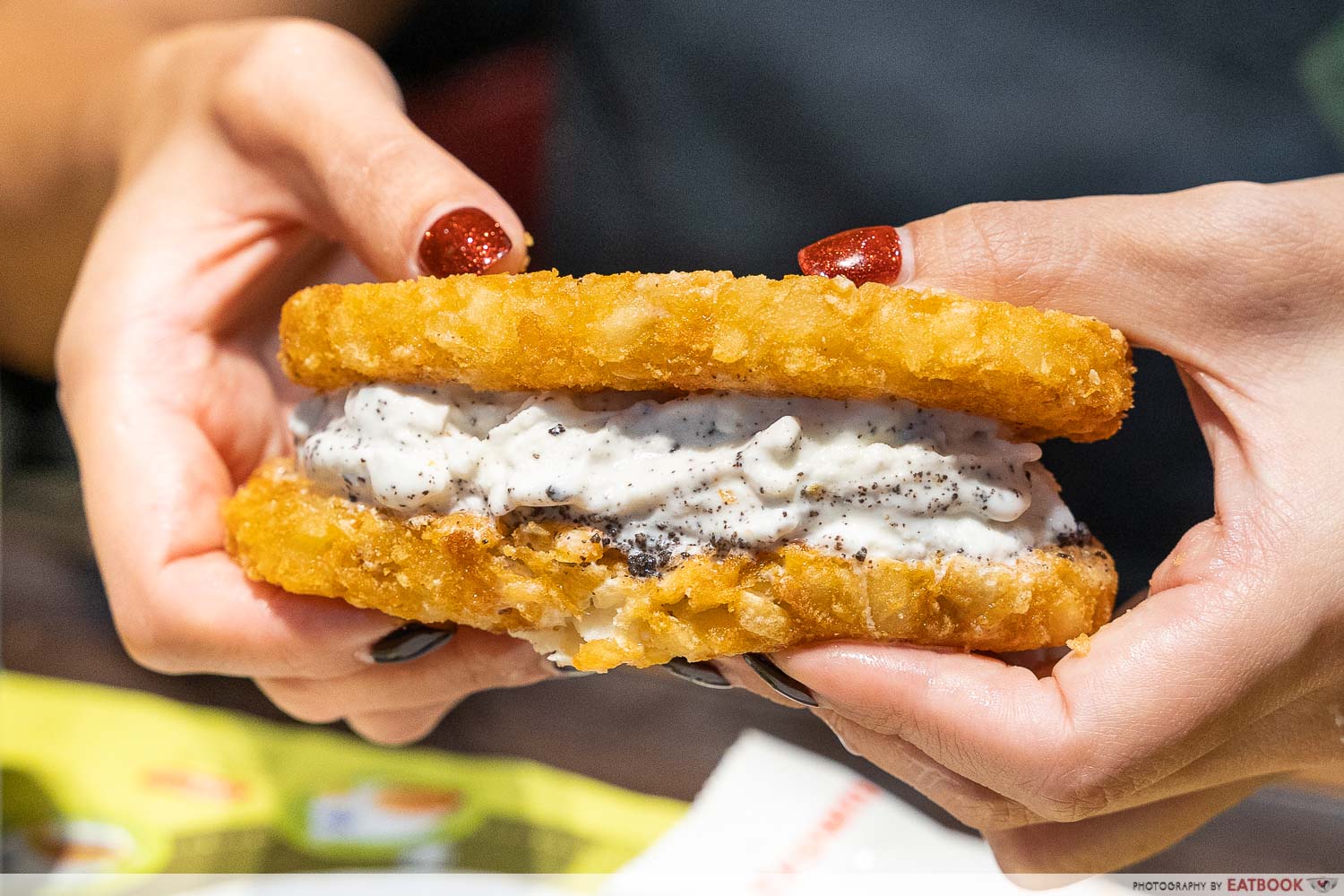 While you're at it, try out the TikTok-viral hashbrown-McFlurry hack! This time, perhaps, swap out the regular McFlurry for the Hershey's McFlurry instead, for a whackier combination.
@eatbooksg

Another day another weird tiktok hack we have to do… This time round, thanks to @arvanfamily we had to make a trip down to McDonald's just to test if this new combination would actually suit our Singaporean taste buds. But for breakfast???? Our asian mother would be very disappointed in us. Comment down below if you have your own weird McDonald's combinations that we should try out! #mcdonalds #hacks #weirdfood #icecream #hashbrown #shotoniphone
Otherwise, for something a little more regular, order the new McDonald's Honey Butter McShaker Fries instead. Spicy nuggets have returned on the menu too, so you can go all out with a fast food feast!
For more fast food-related content, Robert Chicken has arrived on our shores. This famous Korean chicken chain has a unique robot chef! If you're up for more delicious food, read our Michelin Bib Gourmand 2023 guide instead.
Here Is The Full List Of Michelin Bib Gourmand Winners In Singapore For 2023
Featured image adapted from @mcdsg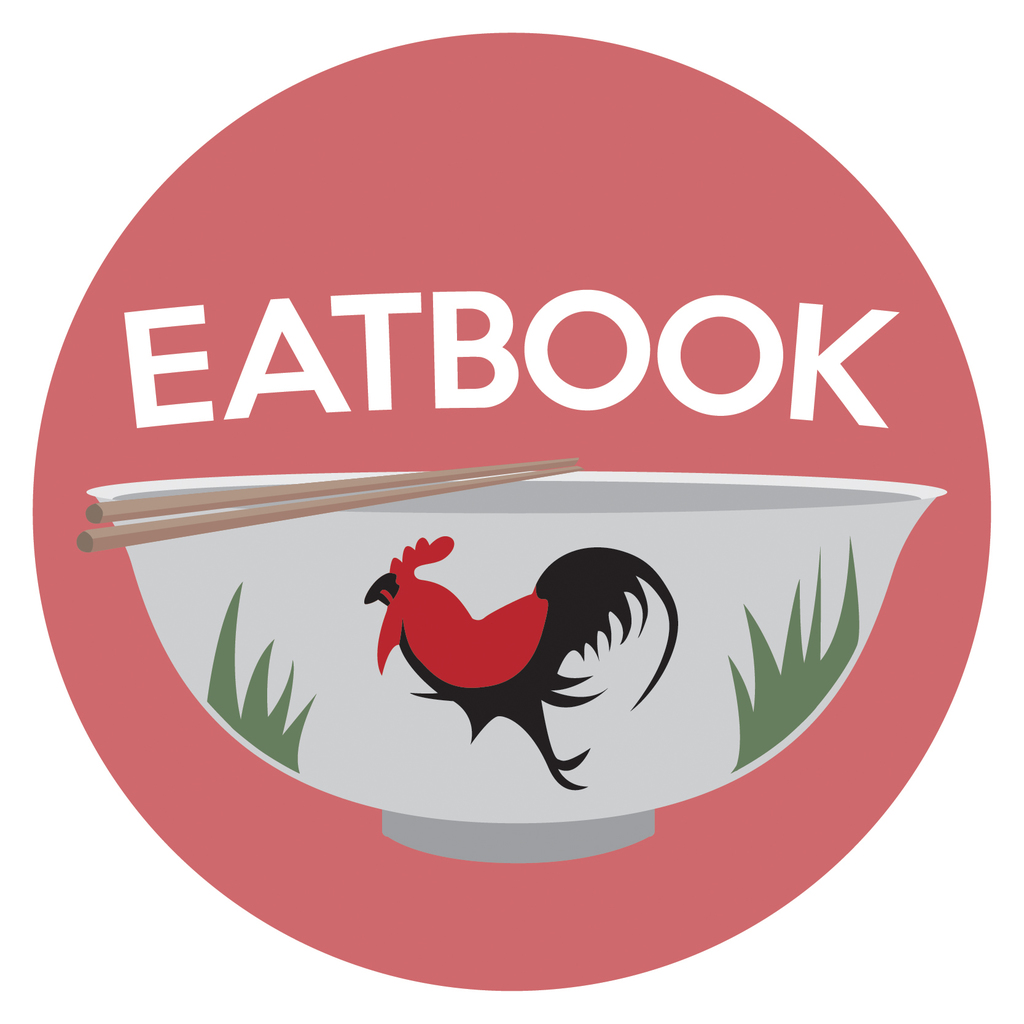 Drop us your email so you won't miss the latest news.