HEYTEA At ION Orchard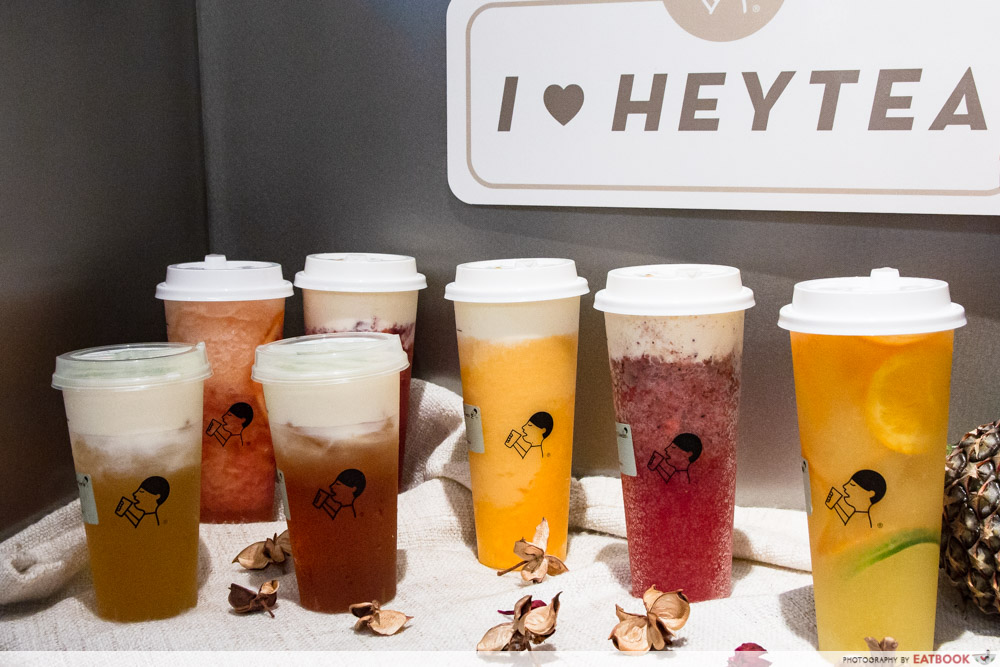 With queues lasting up to seven hours back in China, it's no wonder many people are eagerly anticipating the opening of HEYTEA's first-ever overseas store in ION Orchard. HEYTEA is famous for being the OG inventor of cheese tea and they're bringing the full monty of cheese teas, fruit teas and local exclusives: Durian Ice Cream and Salted Egg Yolk Ice Cream to our shores.
Drinks at HEYTEA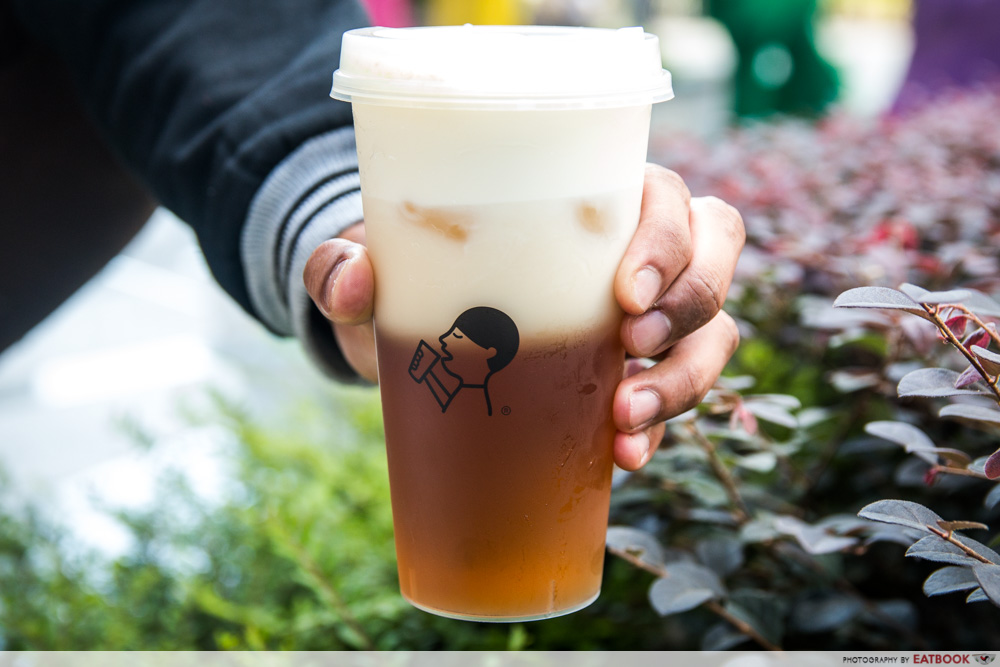 First up to bat was the King Fone Cheezo Tea ($5.50). As someone who's only drank oolong tea from a can, this drink was a revelation. The oolong was soothing and didn't have a grassy taste – something I appreciated very much. I also noticed that the drink had a strong floral fragrance, which I later found out was due to a special smoking process involving high-quality tea leaves from Taiwan.
While the tea was sweet on its own, the salty layer of cheese foam gave the drink an additional depth – making every sip a delight on the taste buds.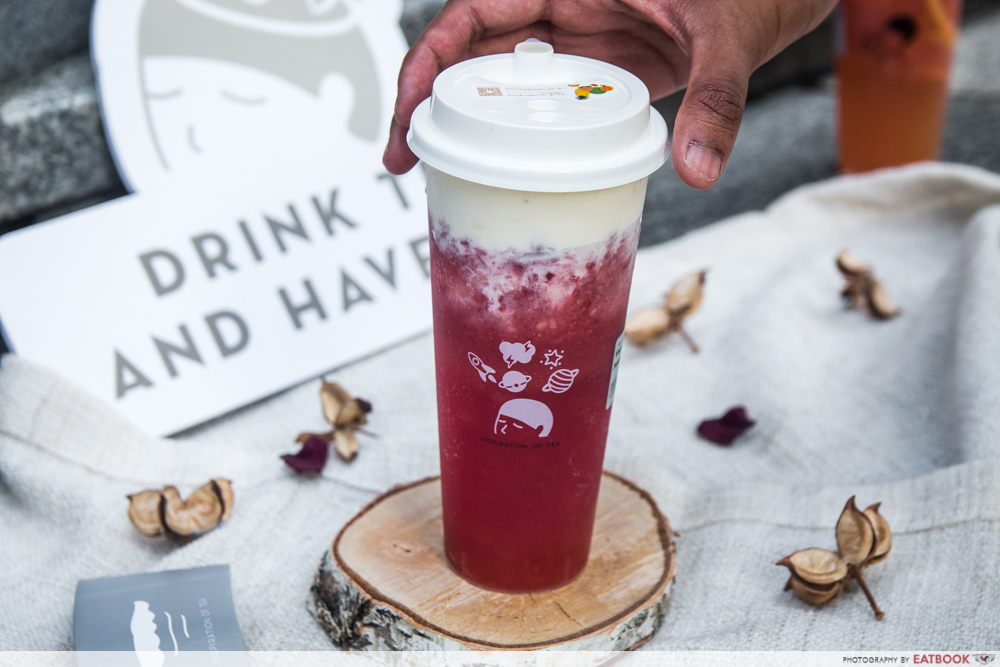 For me, the Very Strawberry Cheezo ($8.70) was the most aesthetically pleasing drink of the bunch, thanks to the beautiful contrast of the deep red fresh strawberry with Aqua green tea base and the bright cheese layer. Taste-wise, I would say that this is the drink for my fellow sweet tooths 'cause it is suhweeet. The chock full of fresh strawberries gave each mouthful a full-bodied taste.
What separates this drink from the rest is that it has a mix of varying textures, which lends to a pleasant mouthfeel. For instance, I liked how the pearls used in this drink were crunchier than the usual ones.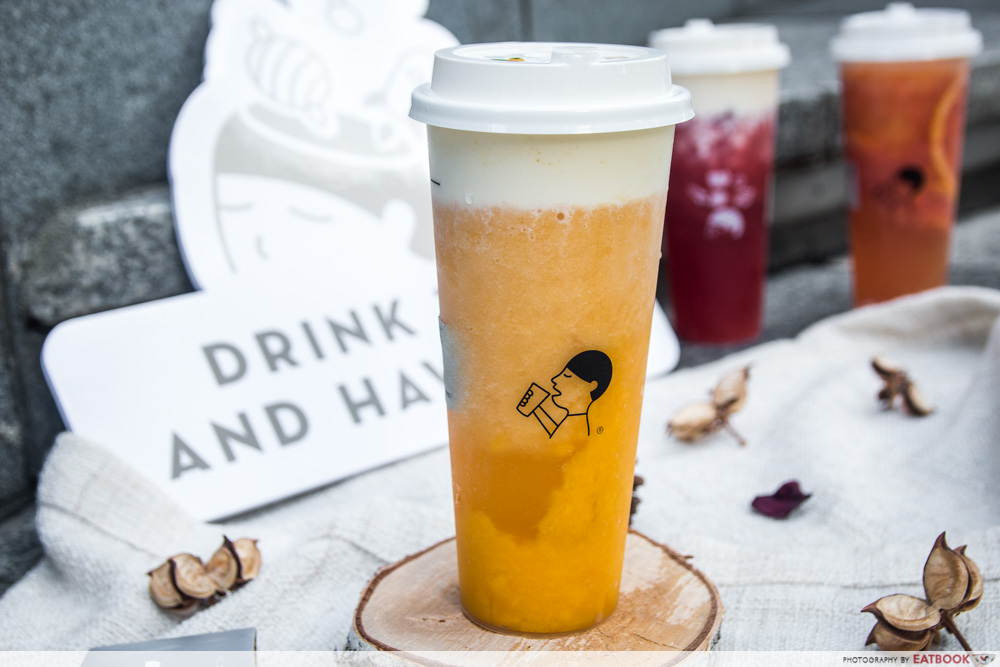 And if the Strawberry Cheezo was pleasing to the eyes, then the Mango Cheezo ($7.90) was pleasant to the tummy. The concoction contains best-picked mangoes of the season, giving it a strong fruity taste. I loved how the smooth mangoes paired beautifully with the creamy cheese layer. This is one drink I'd highly recommend.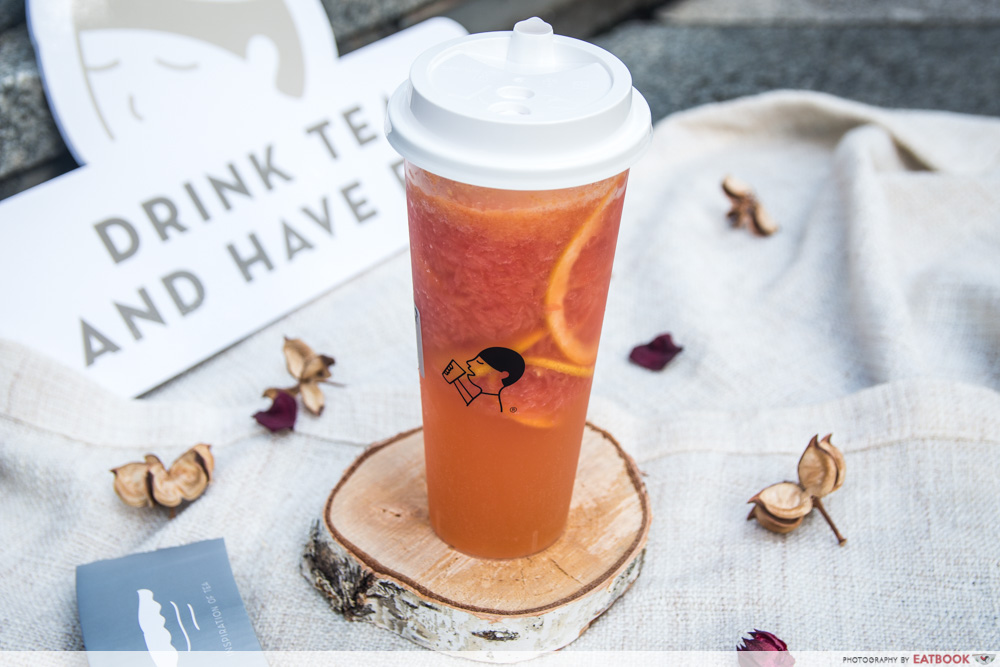 For those on Team Fruit Tea in the milk tea vs fruit tea saga, then the Grapefruit Boom ($5.90) will definitely strike your fancy. Admittedly, I was hesitant to try this as grapefruits have a rep for being bitter AF. To my surprise, the drink wasn't too bad. It was extremely pulpy which bodes well for those who enjoy a robust flavour. A minor complaint was that it was a tad sour.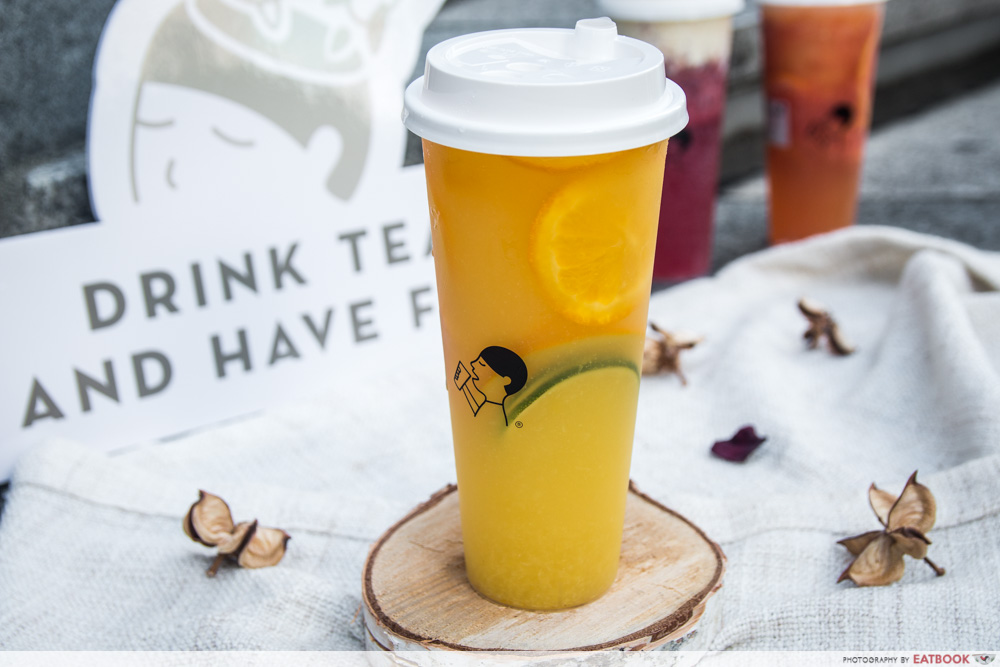 One slurp of the Orange Boom ($6.80) was enough to freshen up my entire body. As we saved this drink for last, the jasmine tea base soaked up all the citrusy notes of the orange and lemon slices by the time we tried it, giving a slight tang that isn't overpowering.
The surfeit of options here, coupled with the intricate design of each drink might confuse some on what's the best way to drink. Turns out, the answer's similar across the board. Just tip the drink and don't stir to enjoy the different flavour profiles. Seriously. We stirred our cup of Very Strawberry Cheezo and the fruity taste of the strawberries was gone.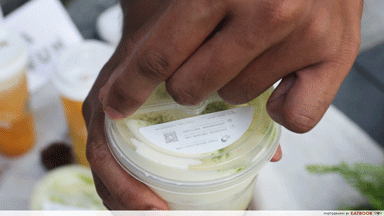 HEYTEA's also patented a rotating cup top that lets you adjust the opening and control the amount of tea or Cheezo you're drinking, allowing you to savour their creamy cheese foam topping.
You also have the flexibility to customise the sweetness and ice levels of each drink, and add in the light cheese foam to suit your taste buds. That being said, the shop recommends going with the suggested levels before exploring your preferred combination.
Ambience at HEYTEA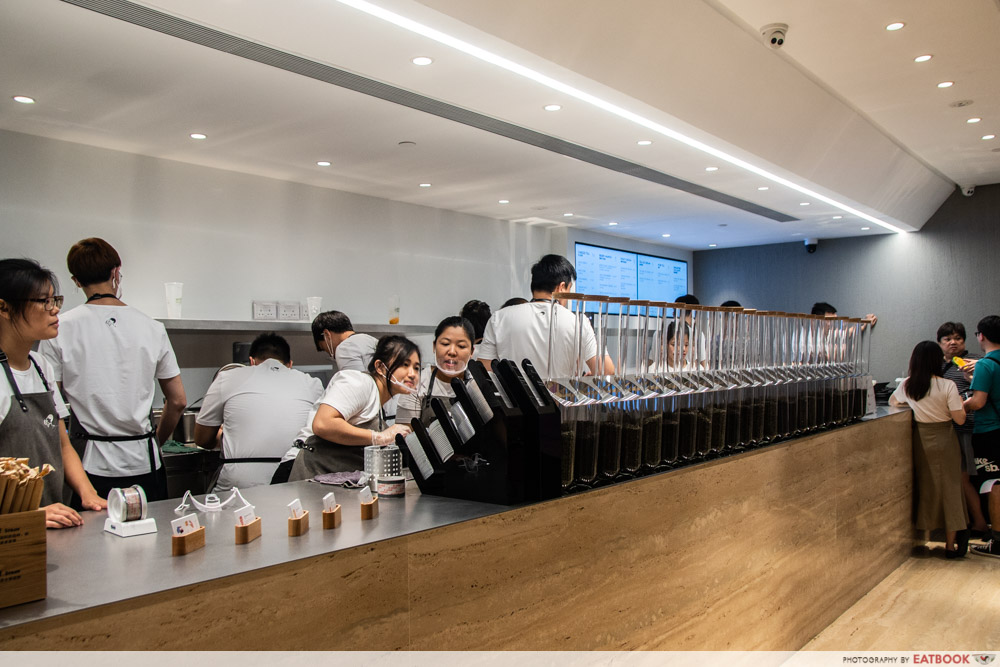 Despite being tucked away at the basement of ION Orchard, the store sports a comfy decor that's calming while giving it a touch of class. The area is wide enough to move around as you wait for your tea to be brewed, and there are even tables and chairs for you to sit and enjoy your beverage.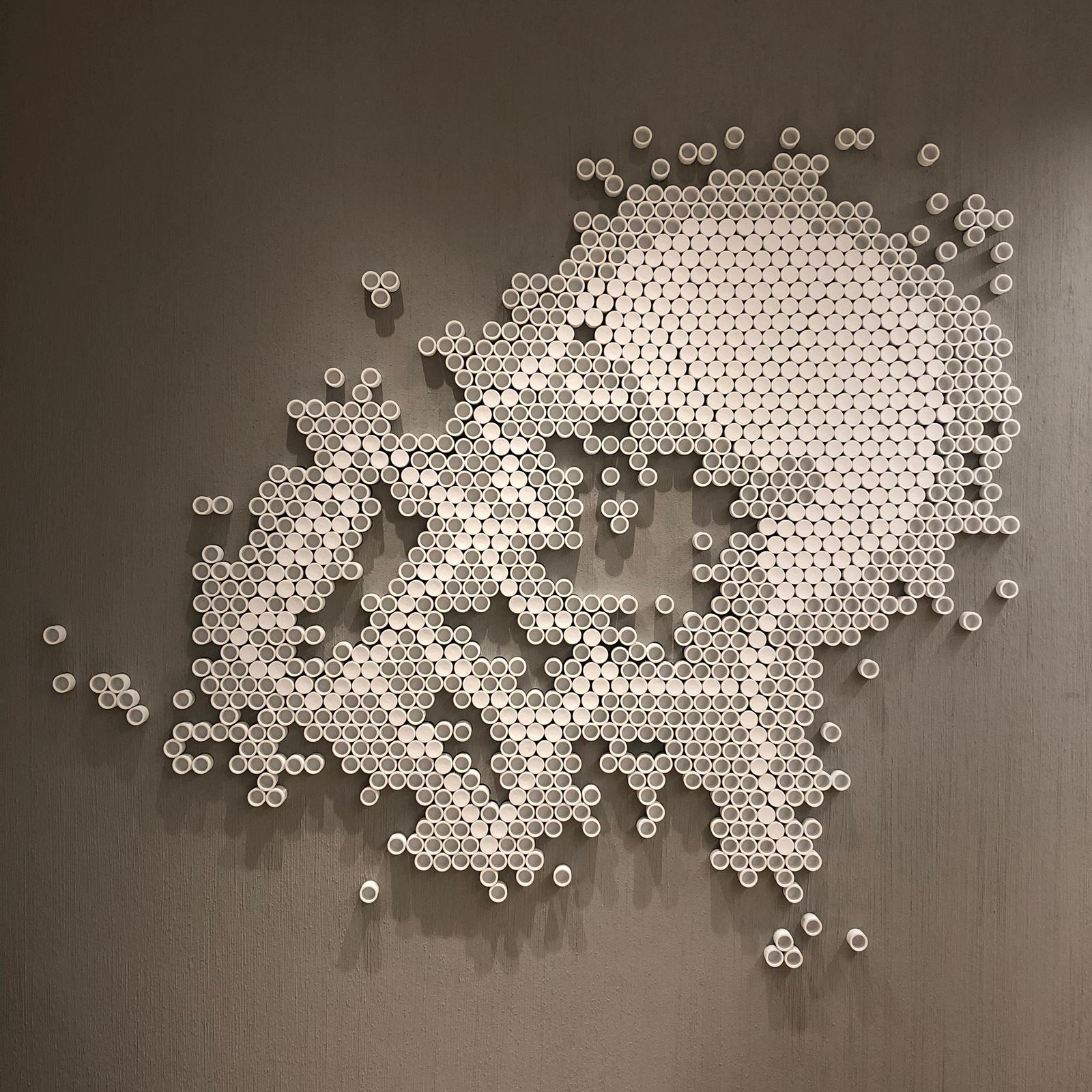 You can also take a few shots for the 'gram against their iconic logo that's plastered on the wall!
The verdict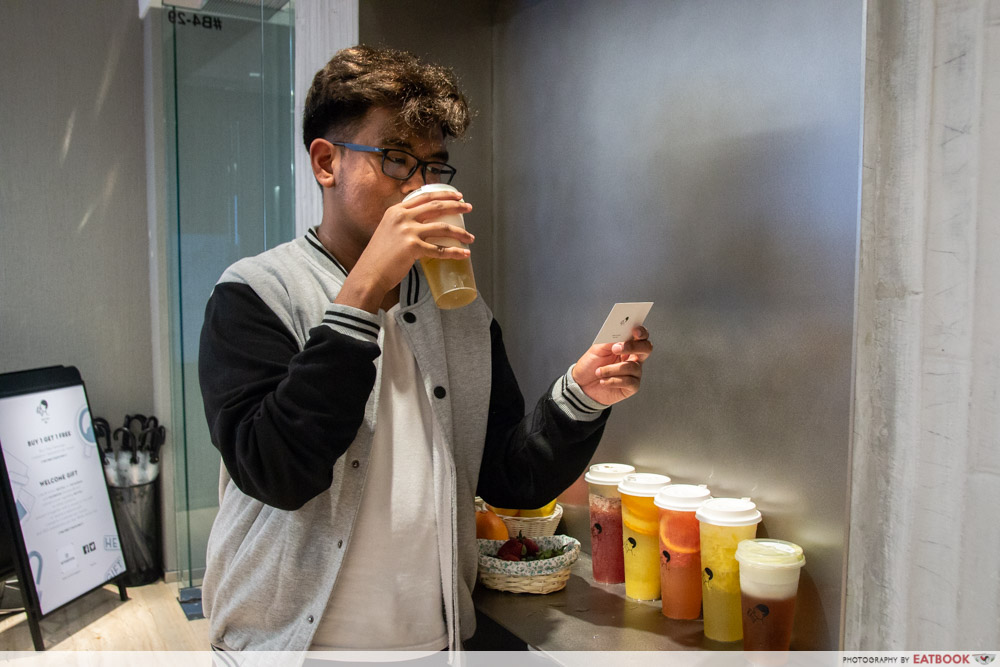 Thanks to the rich cheese and flavourful tea used in most of their drinks, HEYTEA's definitely setting themselves up as a worthy challenger for the "Best Trending Tea Brand in Singapore". While some drinks require an acquired taste, most of the stuff were total knockouts.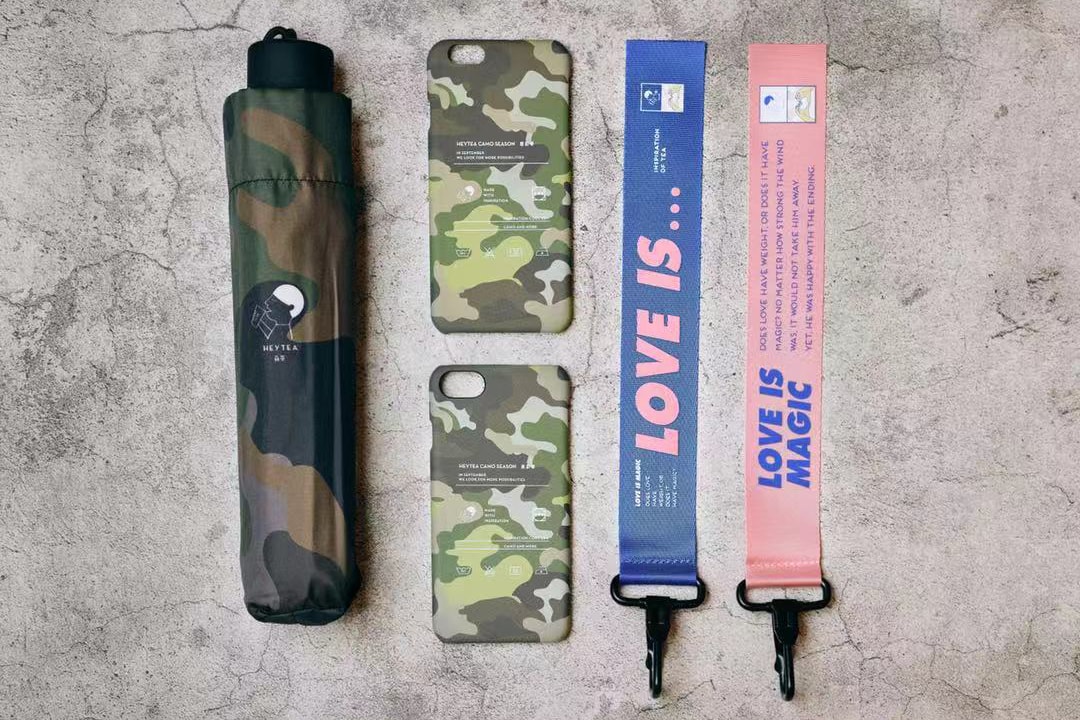 If you're hankering for a sip of your own, be sure to head down from now till 12th November 2018 to enjoy a "Buy One, Get One Free" promotion*. You can also win a welcome gift** from now till 17th November 2018 simply by:
Uploading a post regarding HEYTEA on either platform and
Presenting it together with a receipt to the staff
*Limited to 1 redemption per receipt
**Limited to 300 redemptions per day
Address: 2 Orchard Turn, #B4-29, ION Orchard, Singapore 238801
Opening hours: Daily 10am to 10pm
Website
This post was brought to you by HEYTEA.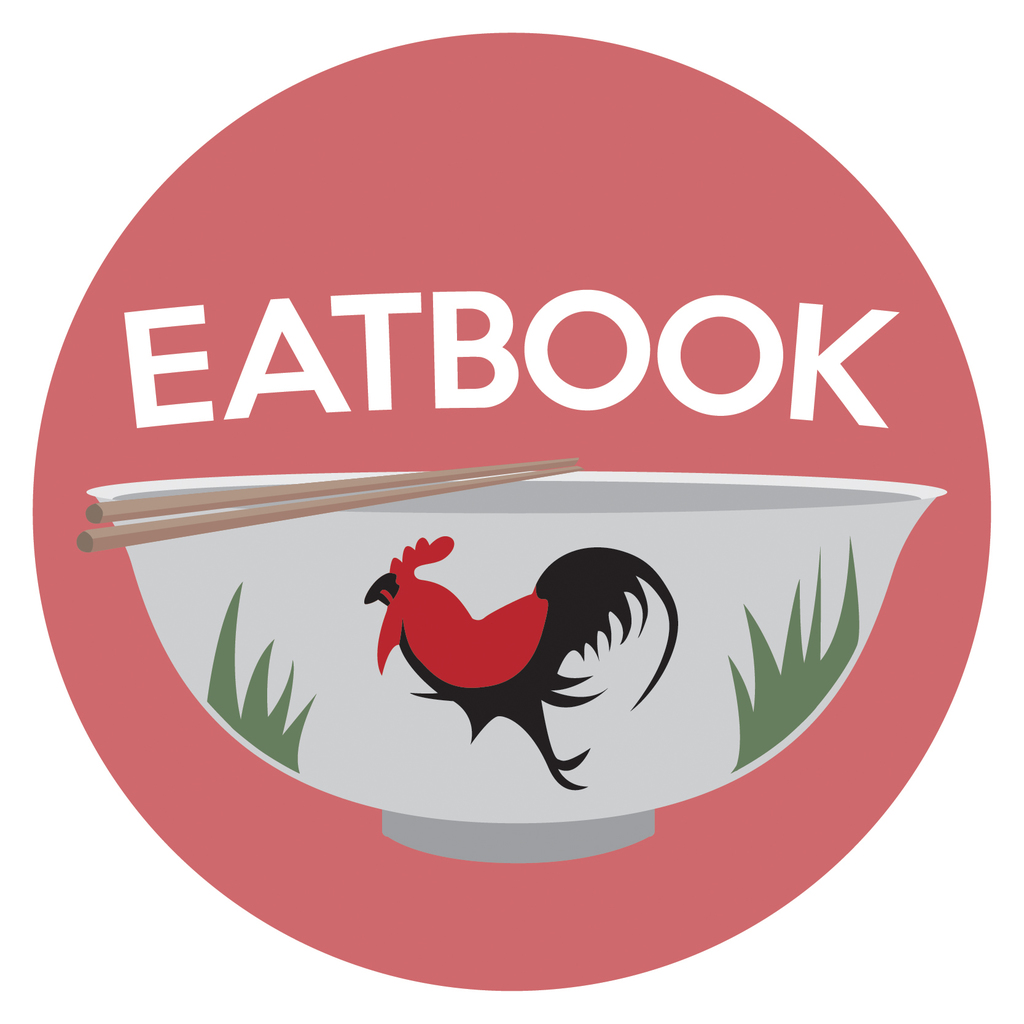 Drop us your email so you won't miss the latest news.