Hougang Pasar Malam is back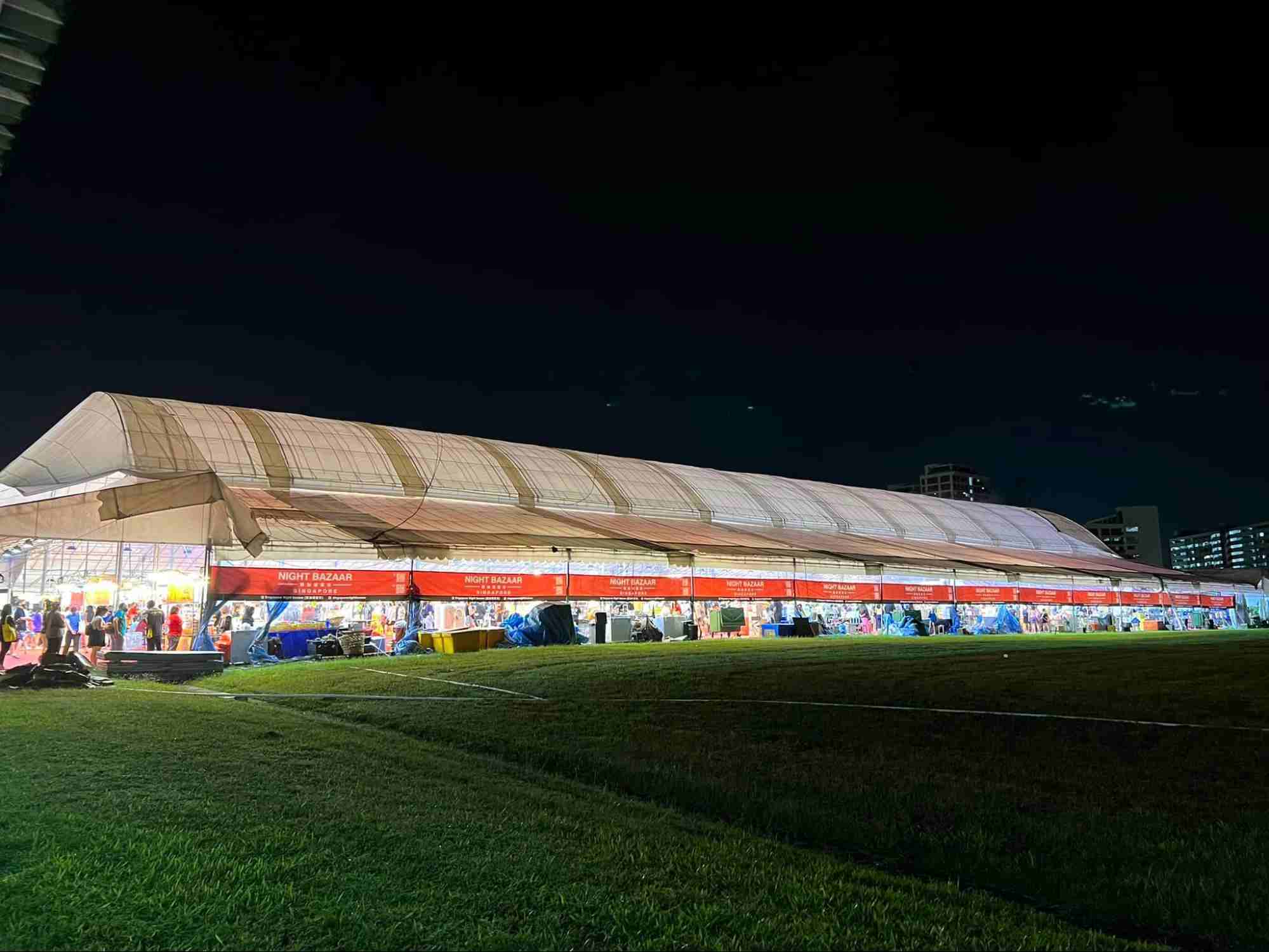 Image credit: Singapore Night Bazaar
So I was walking towards Hougang MRT Station, as I've done a million times before, and then I saw it: the massive pasar malam, sprawled across a giant field, seemingly transported from pre-pandemic times. I couldn't believe my eyes—the Hougang Night Bazaar is well and truly back!
The Hougang pasar malam has landed next to Hougang MRT Station and Hougang Mall, and will take place from now till 5 August 2022. Its massive size and wide variety of stalls have already been drawing large crowds.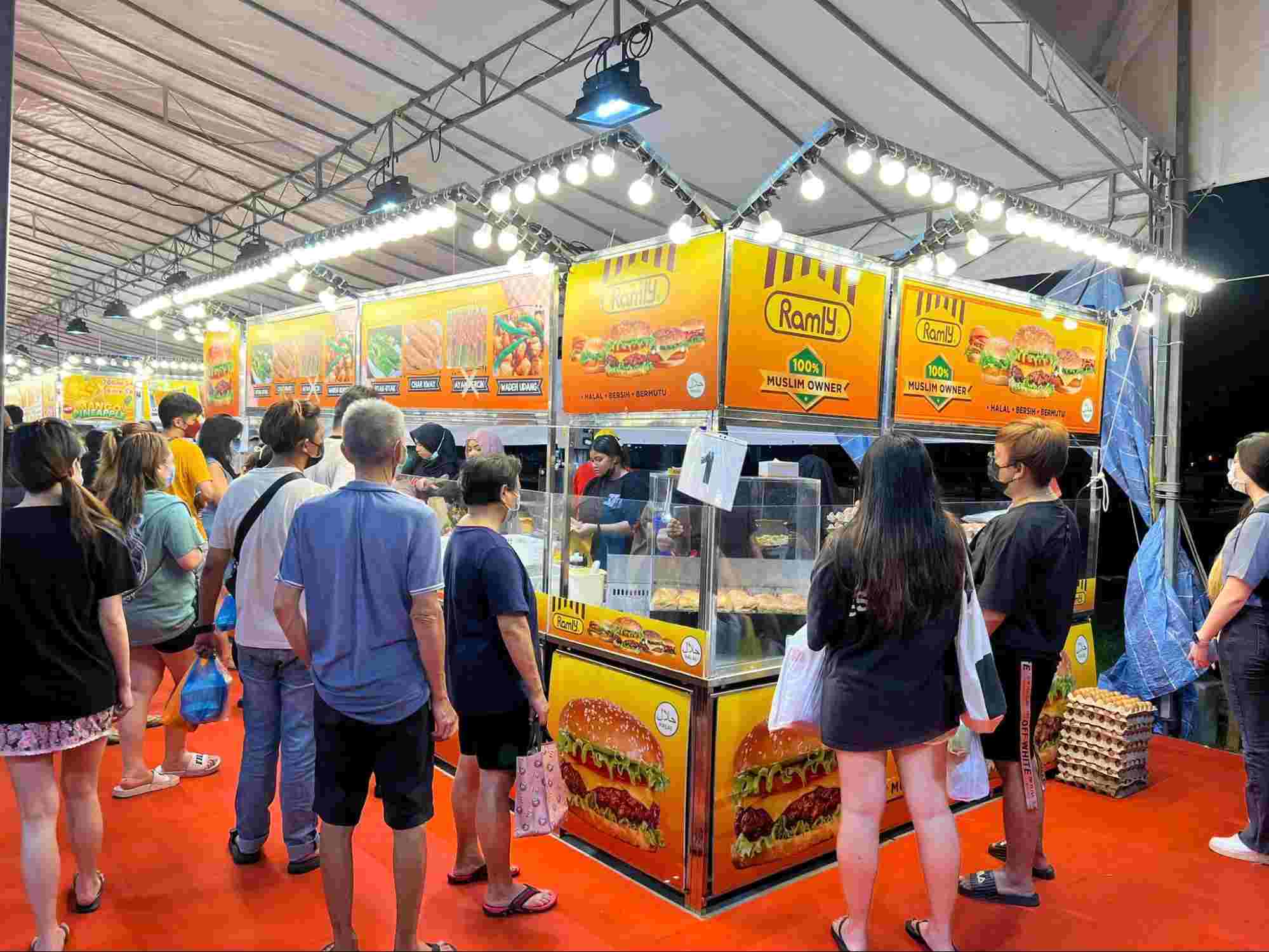 Image credit: Singapore Night Bazaar
When one thinks of pasar malam, Ramly burgers often come to mind. You can get those for $5 at the Hougang night bazaar.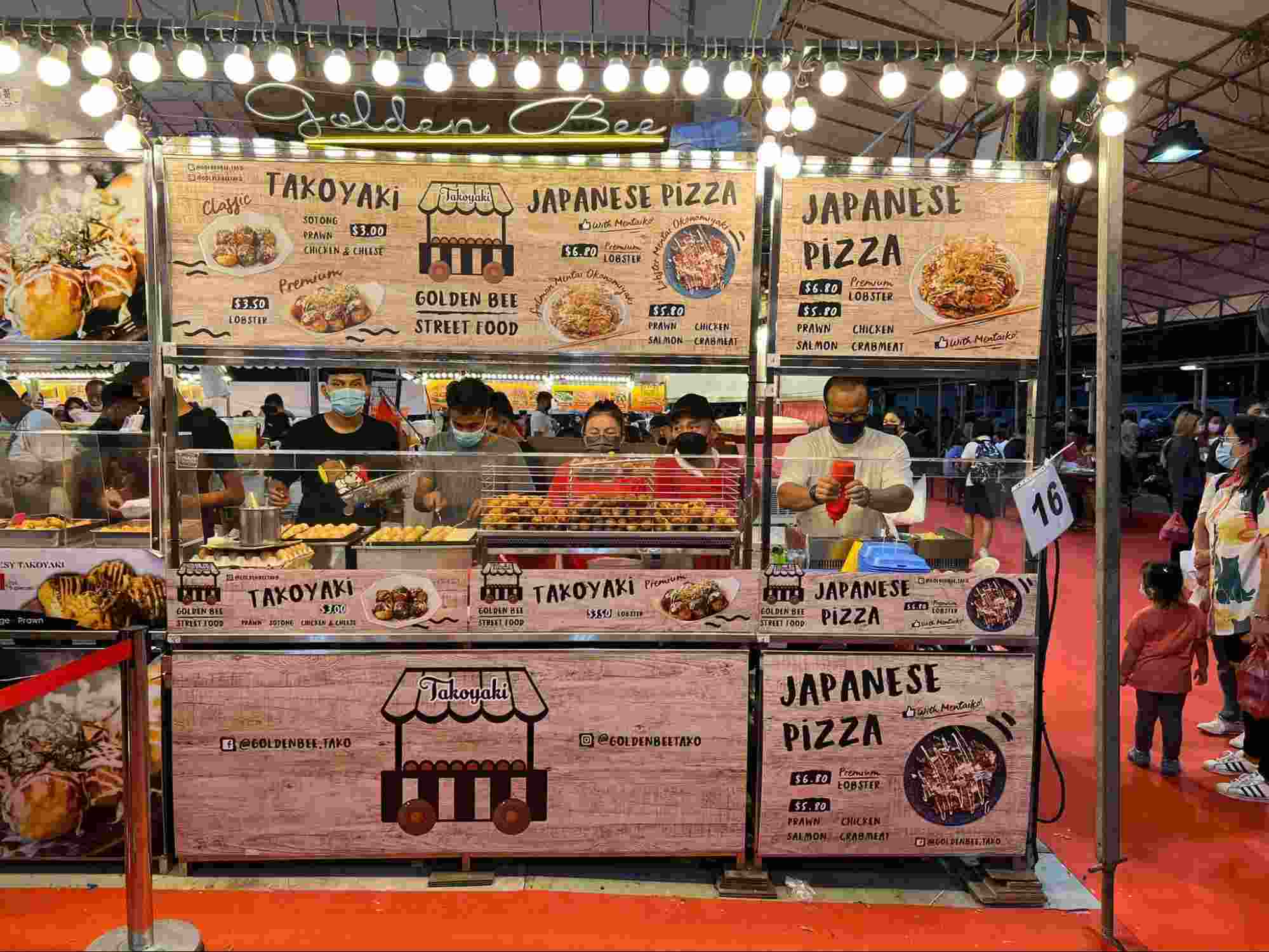 Image credit: Singapore Night Bazaar
The stall Golden Bee offers a range of Japanese street snacks. Takoyaki starts from $3, with fillings such as sotong, prawn, and chicken with cheese. The Japanese Pizza, or okonomiyaki, starts from $5.80—flavours include prawn, chicken, salmon and crabmeat. If you're feeling a little rich, you can also get the lobster version for both these dishes.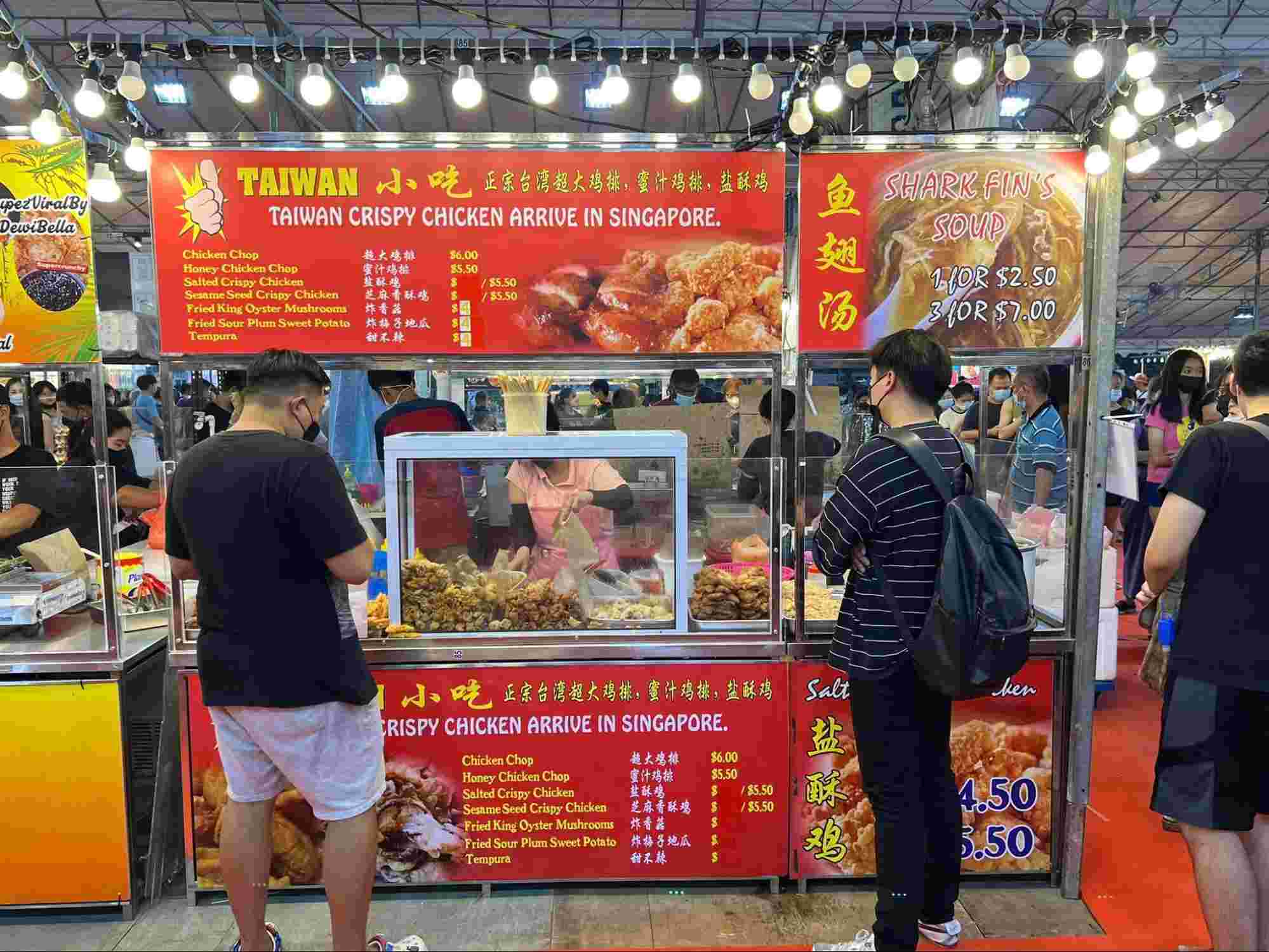 Image credit: Singapore Night Bazaar
Fans of Taiwanese street food can get dishes such as the Fried Chicken Chop ($6) and Fried King Oyster Mushrooms ($4) at the pasar malam.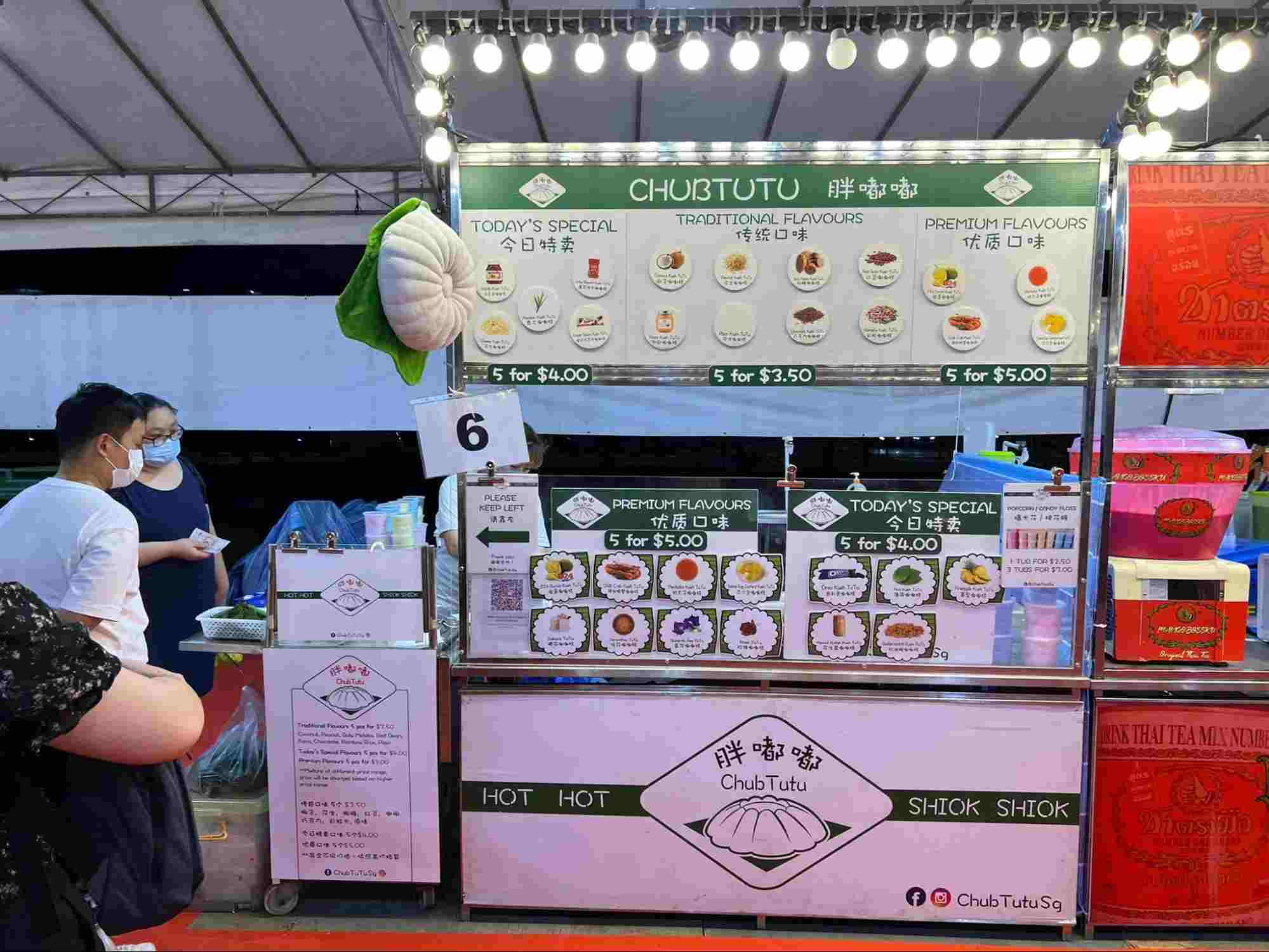 Image credit: Singapore Night Bazaar
Tutu seller ChubTutu has a stall there as well. A packet of five tutu starts from $3.50, and you can choose from traditional flavours including coconut and peanut.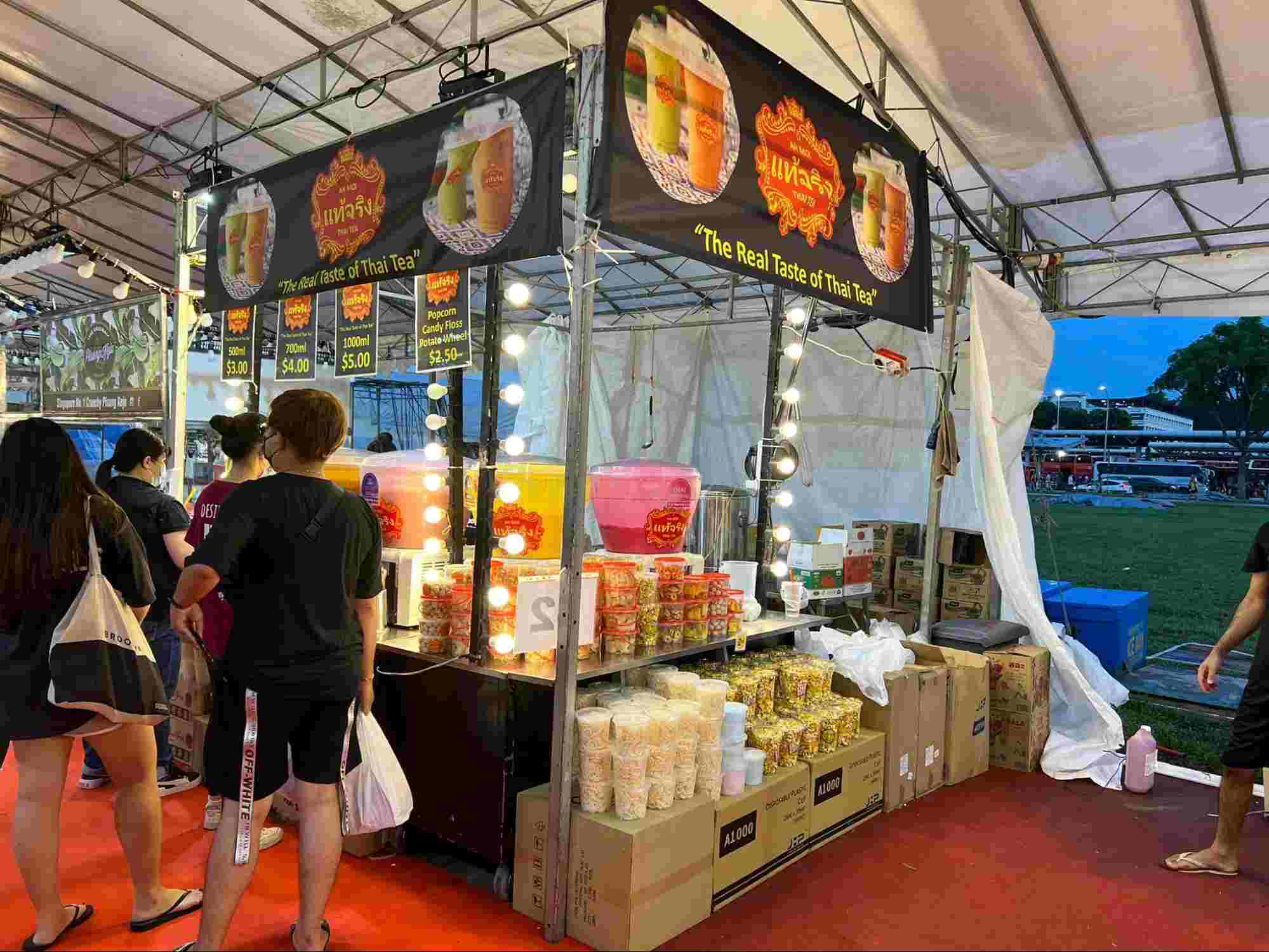 Image credit: Singapore Night Bazaar
After soaking in the boisterous atmosphere, treat yourself to a cool drink such as a Thai Milk Tea (from $3).
For delicious porridge in Hougang, read our Sin Heng Kee Porridge review. If legit Thai pancakes are your thing, have a look at our Baan Kanom Thai article.
Sin Heng Kee Porridge Review: Famous Congee With Generous Ingredients From $4.50
Feature image adapted from Singapore Night Bazaar.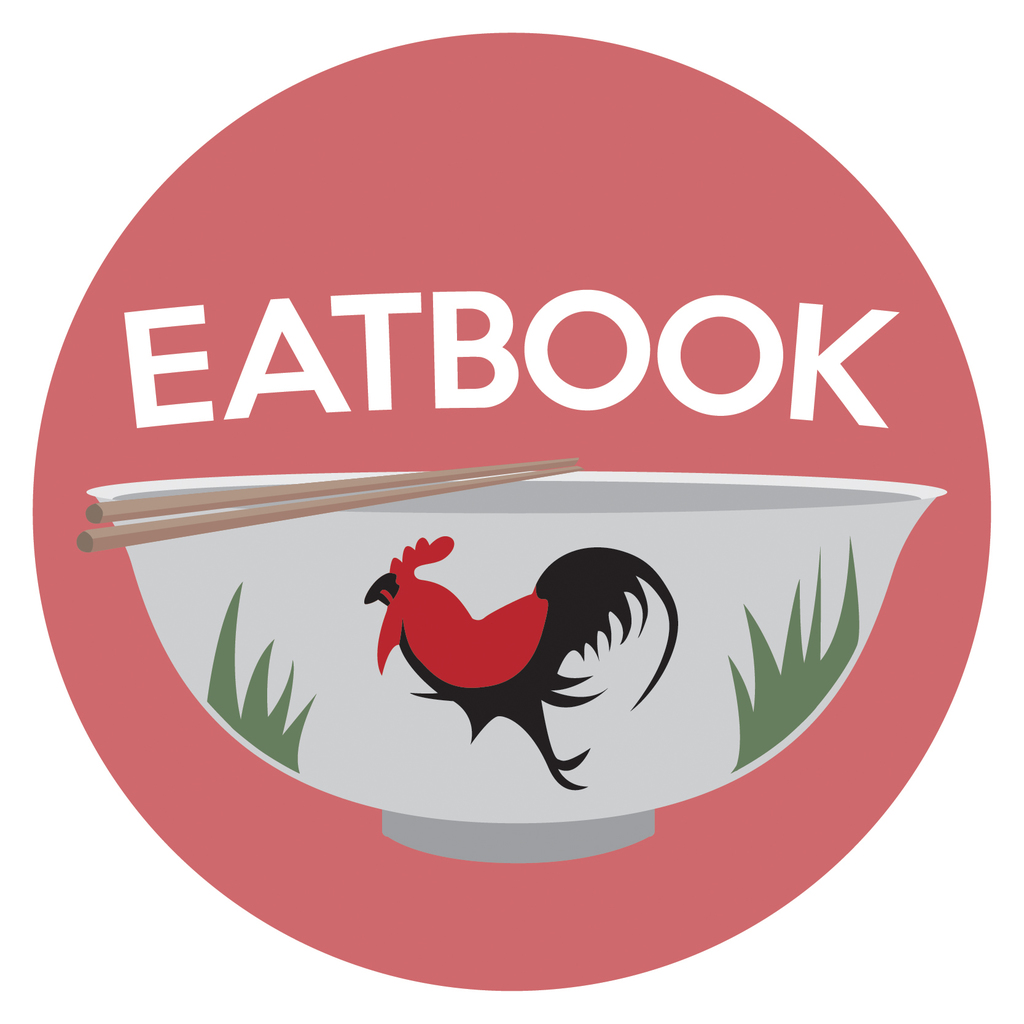 Drop us your email so you won't miss the latest news.