Imperial Herbal Restaurant serves unique herbal dishes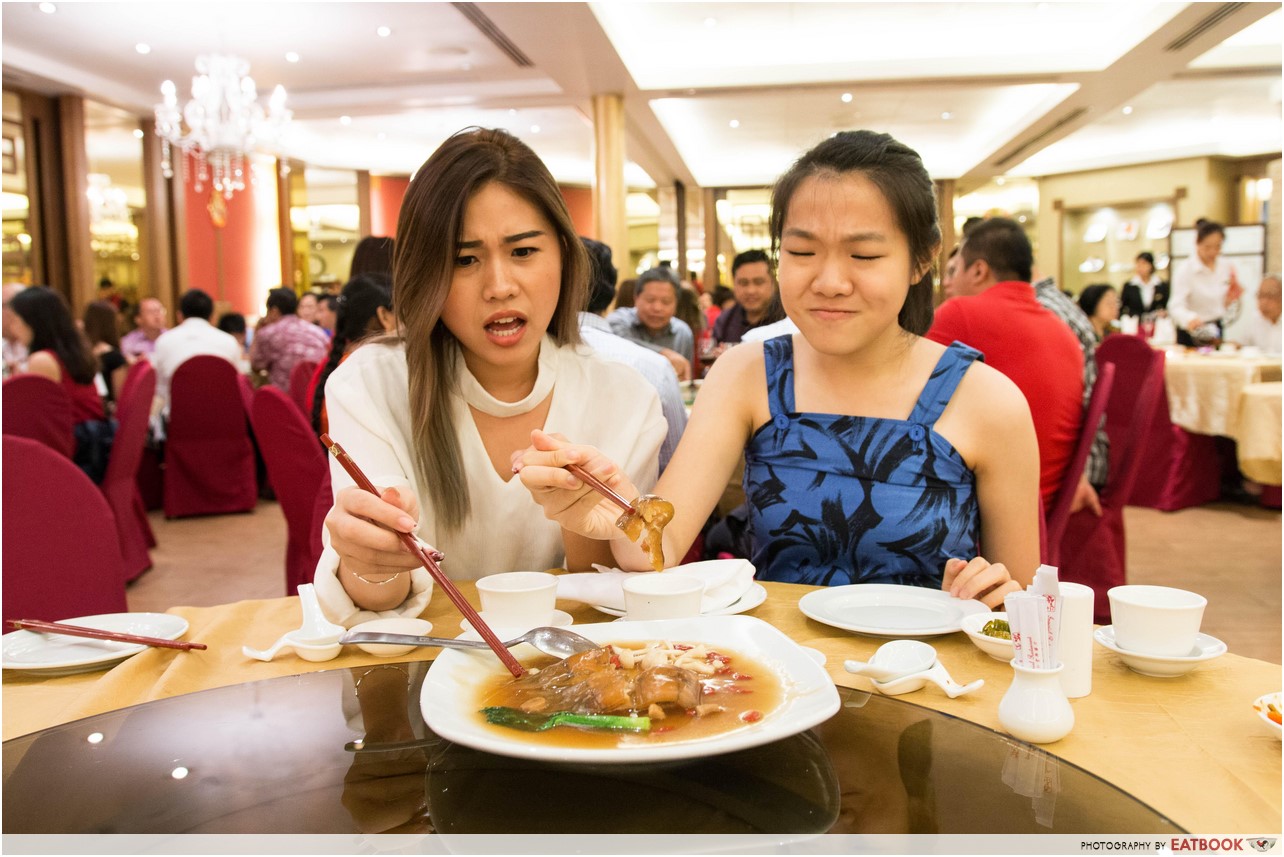 I used to pass by a Chinese medicinal hall on my way to school, and even from four stores away, the pungent, cloying smell of herbs and spices would assault my nose so strongly I'd fight to hold my breath and stride quickly past.
I've always associated traditional Chinese medicine with bitter tonics that are brewed for hours using a myriad of herbs and animal parts. Against the instincts of my childhood self, we went to Imperial Herbal Restaurant seeking unusual herbal remedies such as deer penis soup.
Food at Imperial Herbal Restaurant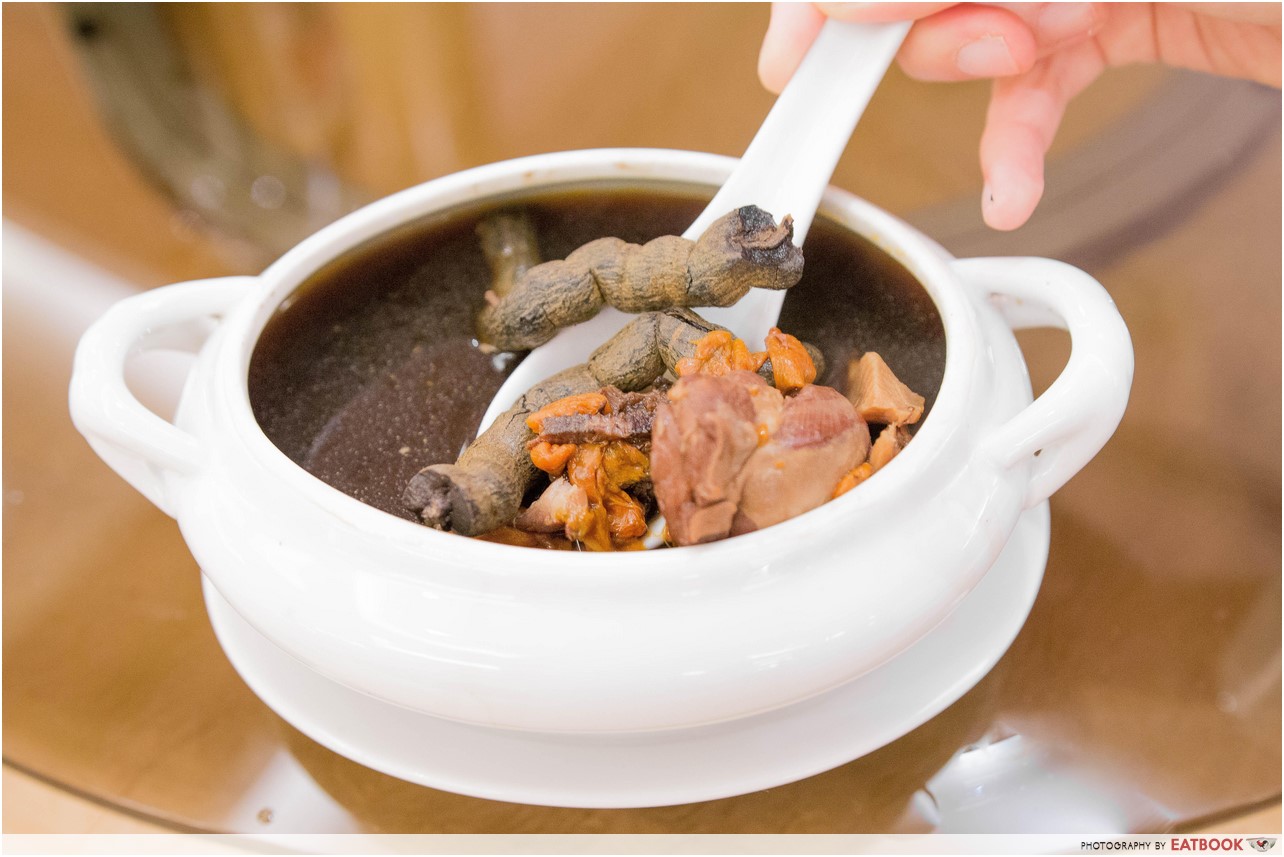 We ordered "Lu Bian" Soup ($35++), or deer penis soup, which can be found only at Imperial Herbal Restaurant. We were served a steaming bowl of black soup that contained slices of deer penis, a dried seahorse, chunks of pork and spoonfuls of herbs. 
The slices of deer penis had a chewy, jelly-like texture but tasted bland on their own. The soup was surprisingly sweet from the goji berries, and there was also a tinge of sourness from Imperial Herbal's tonic wine. The tonic wine is basically an extract made by submerging dried deer penis in alcohol. The herbal soup didn't have a strong taste like I expected, and was light on the palate.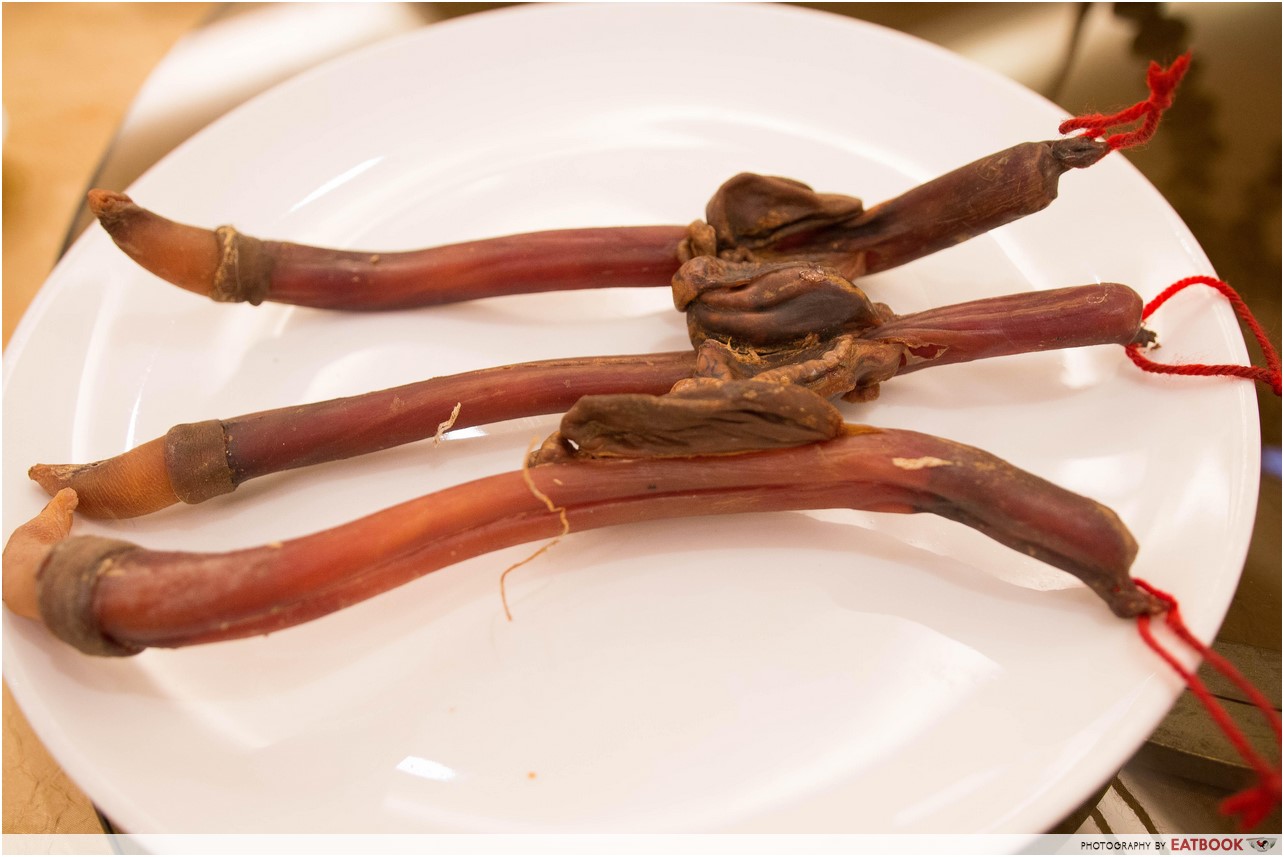 Mr Li, the restaurant's in-house Chinese physician, told us consuming deer penis has therapeutic properties. It is supposedly effective in treating athletic injuries, and is recommended for male diners in particular as deer penis is said to improve male virility.
On our request, Mr Li showed us a few dried deer penises. Though each was about eight-inches long after roasting and drying, Mr Li said that these were relatively short and some could be as long as 12 inches.
Our next order, Braised Crocodile Tail ($20++), was presented as a slab of meat cut into squares. Only two of such cuts can be obtained per crocodile. There was a thin layer of meat, which had the flaky texture of fish, sandwiched between two thick layers of skin and fat.
The combination of skin and fat was gelatinous and firm, with the texture of sea cucumber. Tasting slightly like pork, this dish reminded me of a less oily and milder version of braised pork knuckle.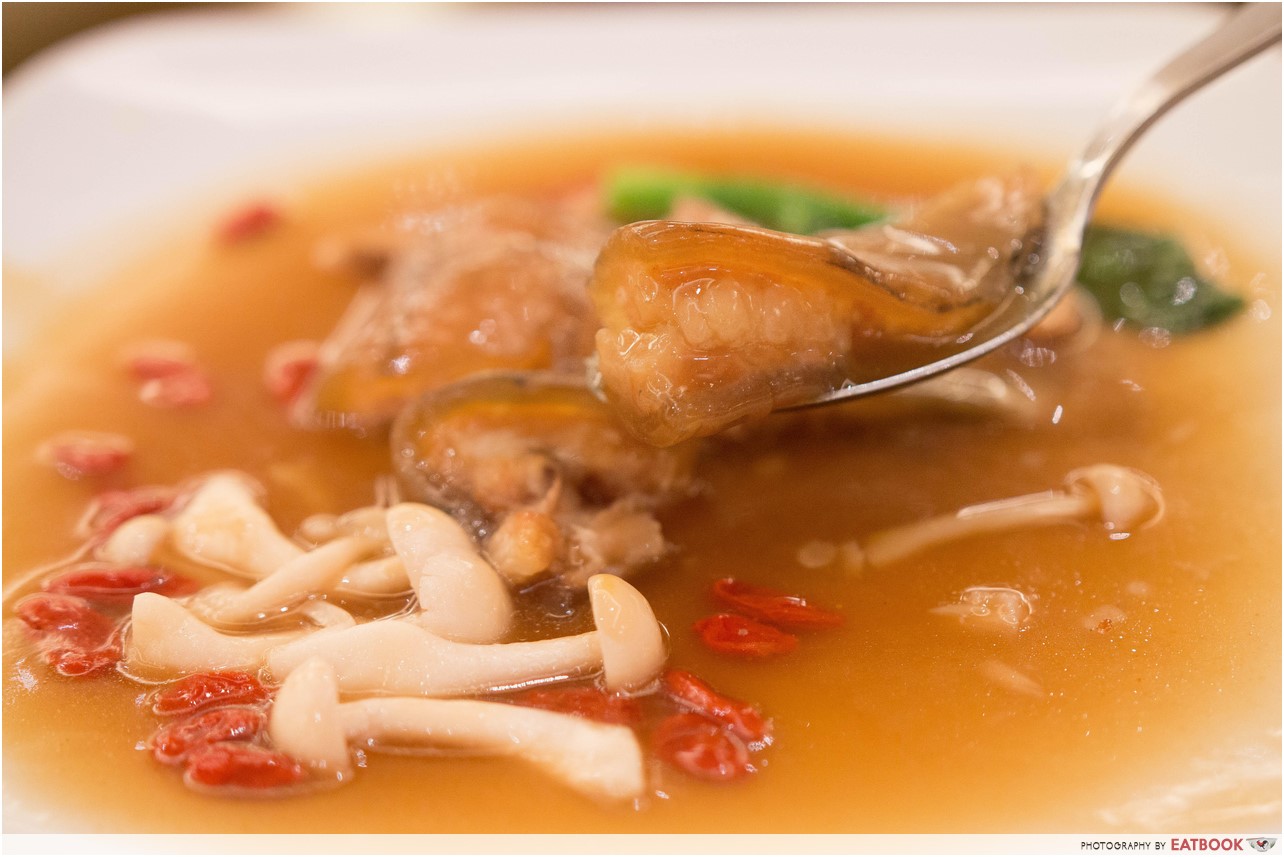 The crocodile tail was cooked in a clear, syrupy sauce with goji berries and mushrooms. Dig into this dish while it's hot, before the layer of skin becomes tough and sticky. This was our first time trying crocodile meat, and we all agreed it is something we'll come back for.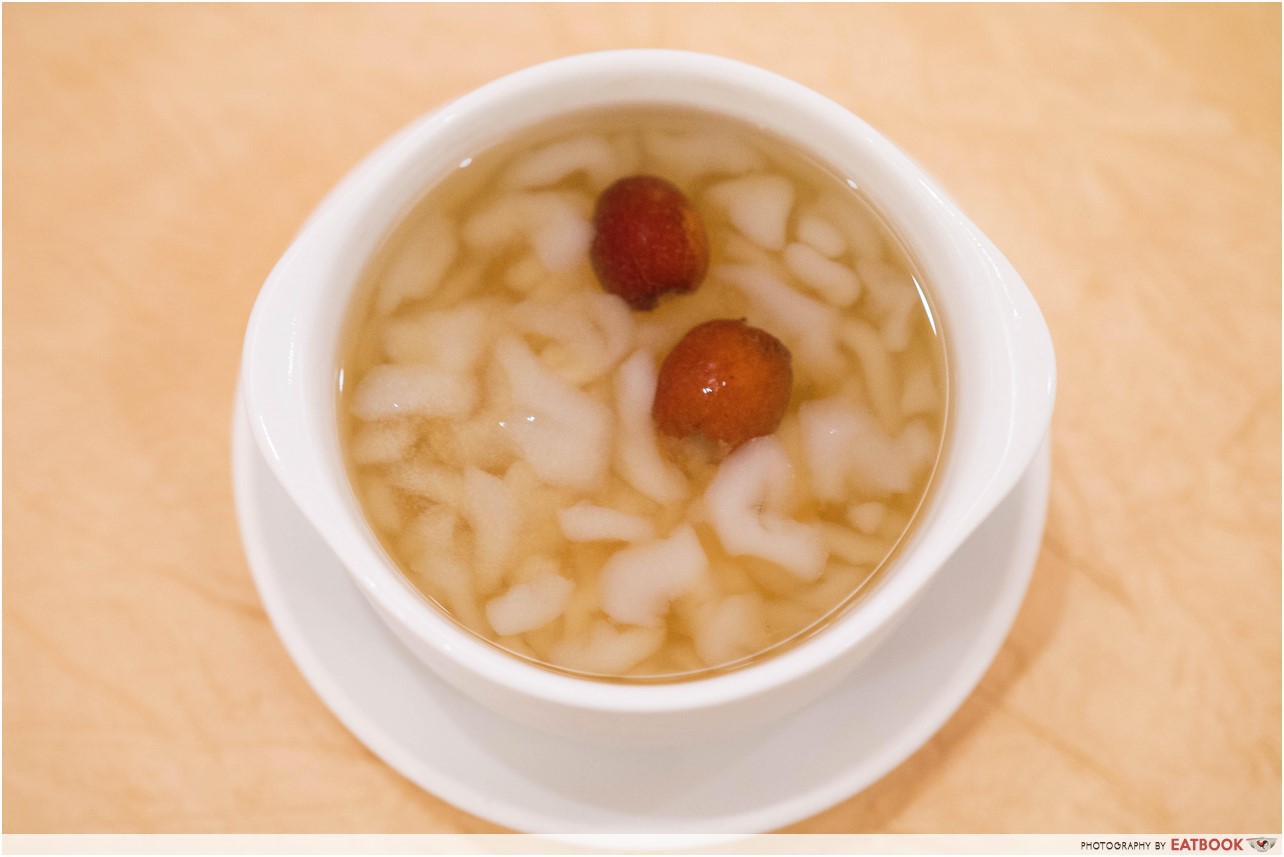 Our choice of dessert was Double-boiled Hasma ($10++). Hasma, or hashima, is a dried ingredient made from fatty tissue found near a frog's fallopian tubes. You may choose to have this dessert either hot or cold. Mr Li said hasma helps to improve skin complexion and nourishes the lungs. It also has a high protein content and is often regarded as a poor man's bird's nest.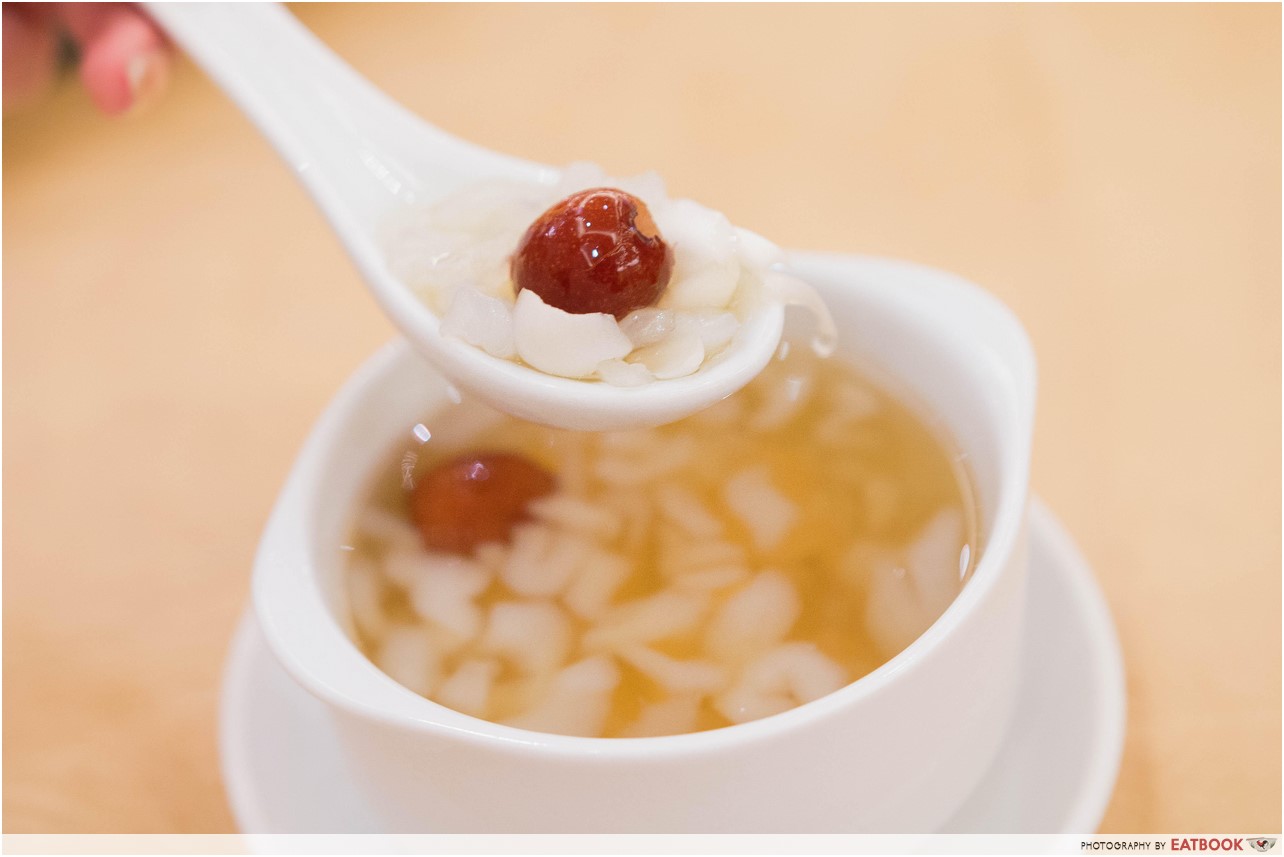 There was a generous amount of hasma served in the dessert. Hasma is translucent and has a soft, smooth mouthfeel but no flavour of its own. It's a slightly pricey dessert, but that's because the process of obtaining hasma is lengthy and hasma itself is in short supply.
Ambience at Imperial Herbal Restaurant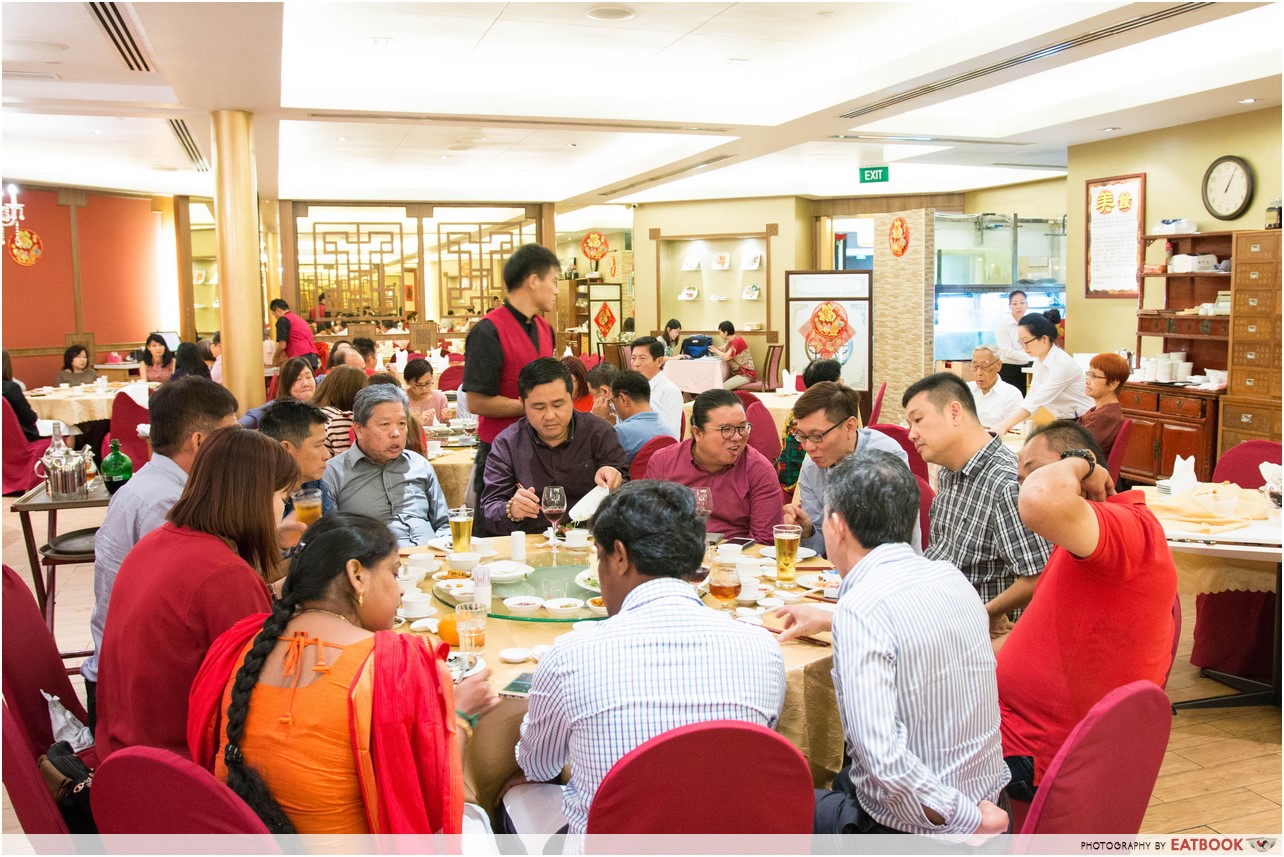 Located in the hotel Four Points by Sheraton, Imperial Herbal Restaurant's decor evokes a sense of luxury. A large wooden storage cabinet filled with dried herbs is lined along one side of the restaurant and creates an atmosphere of an old-school medicinal hall.
The staff were friendly and helpful; you may seek their expertise on the herbs used in their dishes and their medicinal properties. Mr Li can provide more explanation upon your request.
The verdict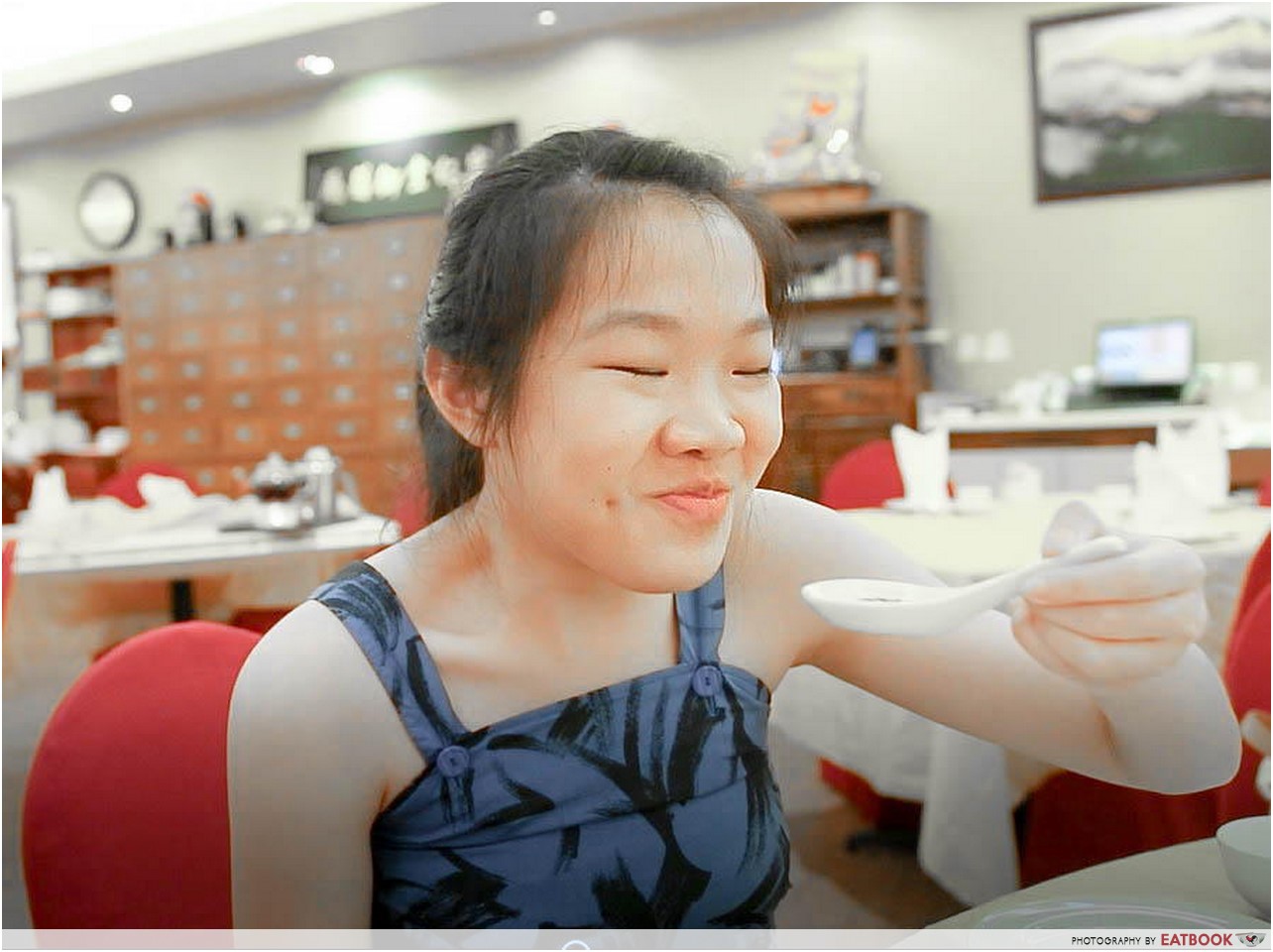 After sampling the dishes, my initial hesitance towards them faded and I'll even be back to try other items on their menu. Though it's unlikely anyone will experience the claimed medical benefits of consuming these ingredients from a one-off dining experience, they are unique dishes worth trying.
This is an independent review by Eatbook.sg.
Summary
Pros
– Friendly service
– Unique dishes
Cons
– Short opening hours during lunch on weekdays
Recommended Dishes: Braised Crocodile Tail ($20++), "Lu Bian" Soup ($35++)
Operating Hours:
Monday – Friday: 11:30am to 2:30pm, 6pm to 10:30pm
Saturday – Sunday: 11:30am to 11pm
Tel:
6337 0491
Address: 382 Havelock Road, Level 2, 4 Points by Sheraton, Singapore 169629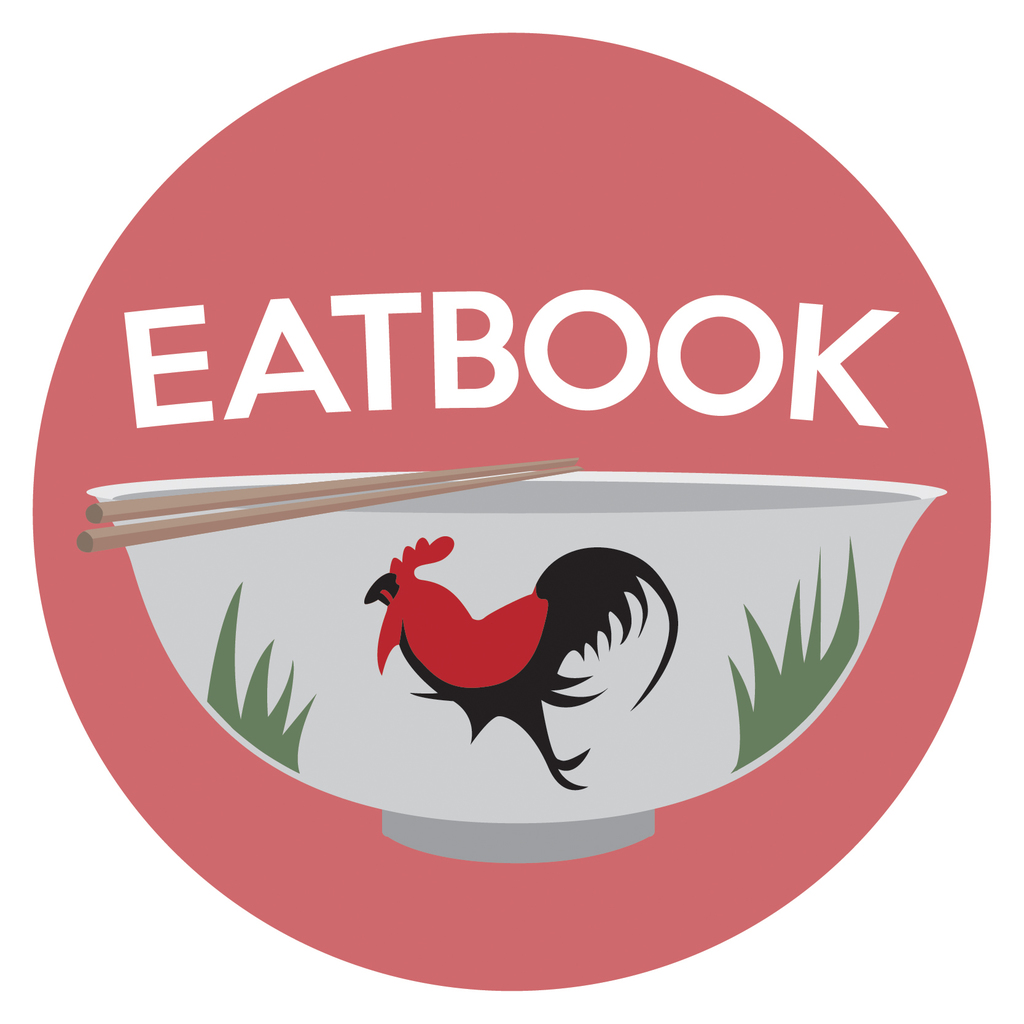 Drop us your email so you won't miss the latest news.