Tasty Burmese cuisine at Inle Myanmar Restaurant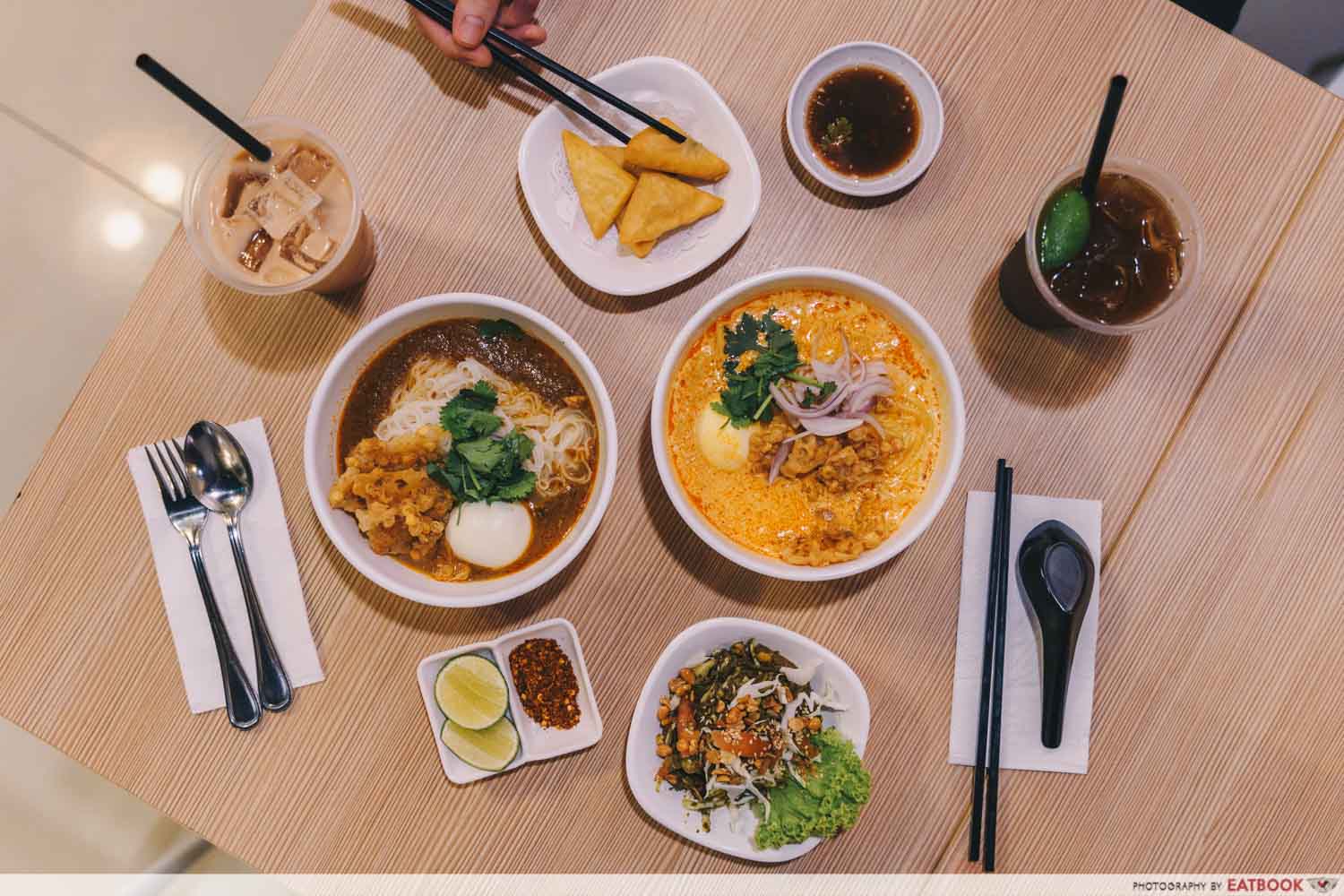 For many Singaporeans, Burmese cuisine is akin to a mystical tale. Many have yet to try it, and any mention of this seemingly obscure cuisine never fails to draw puzzled looks. I, myself, have only recently managed to muster the courage to try it, as its harmony of rich and sour flavours seemed a little out of my comfort zone. Well, I'm here to say that the food at Inle Myanmar Restaurant has dispelled my preconceived notions about Burmese food, and opened my eyes to wondrous flavours. 
For those who are unfamiliar, Burmese cuisine takes a leaf from a vast spectrum of international cuisines, ranging from Chinese to Indian food. Their dishes pack a huge flavour punch, as Burmese folks tend to enjoy food that's sour and brimming with strong flavours. Also, be prepared for lots of vegetables as salads form a big part of Burmese cuisine. Vegetable haters, don't turn away just yet as you'll be surprised. 
Food at Inle Myanmar Restaurant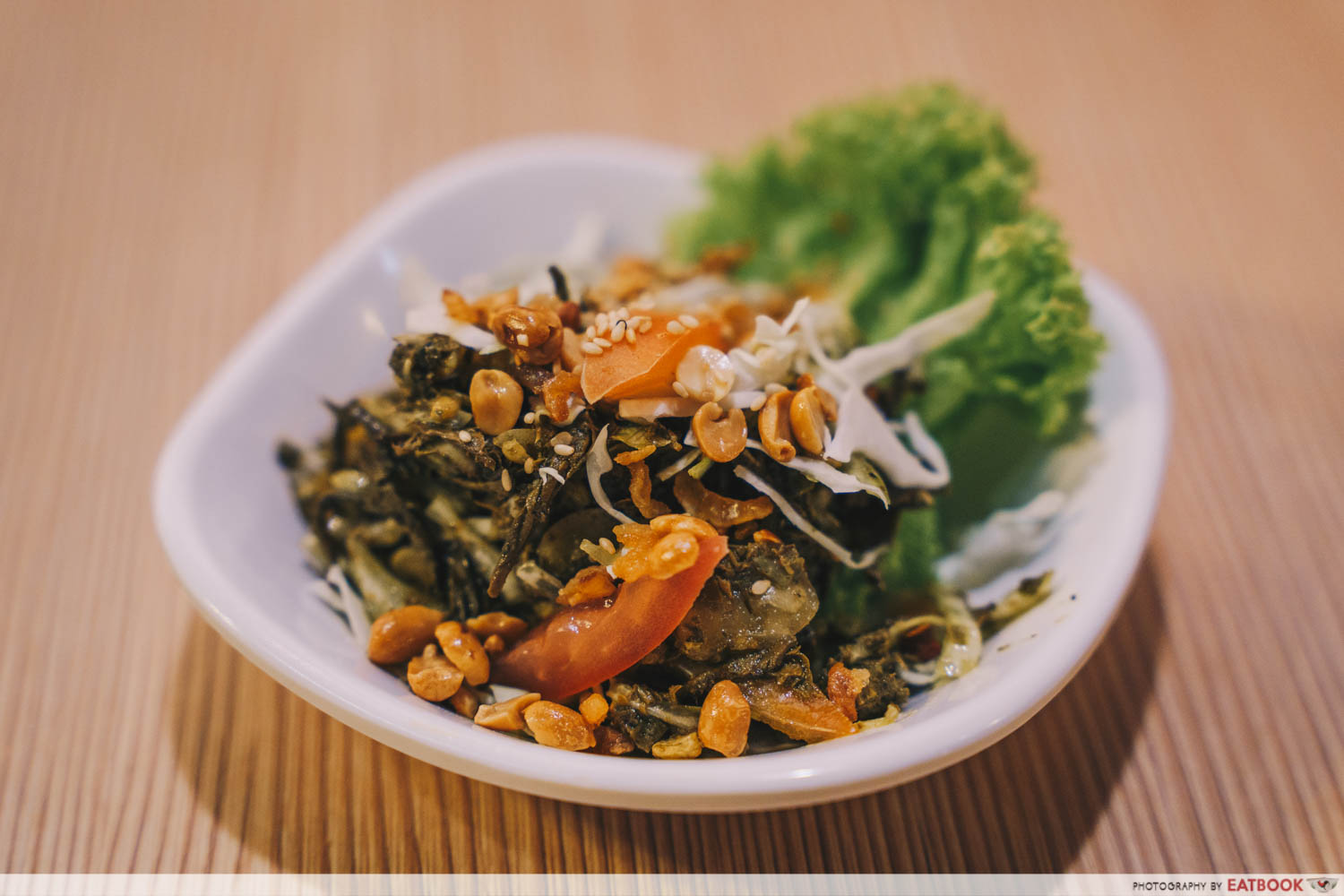 The a la carte dishes were on the pricier side, so we went for two servings of the All Day Set Meal ($14.90++) in hopes to get more bang for our buck. Each set comes with an appetiser, a main, and drink. 
We got the ball rolling with the Pickled Tea Leaves Salad, which is a highly popular dish in Myanmar. I typically don't eat salad, let alone tea leaves, so this was definitely uncharted territory for me. Even though the plate was dominated by tea leaves, it also contained a wide variety of ingredients such as chickpeas and fresh vegetables.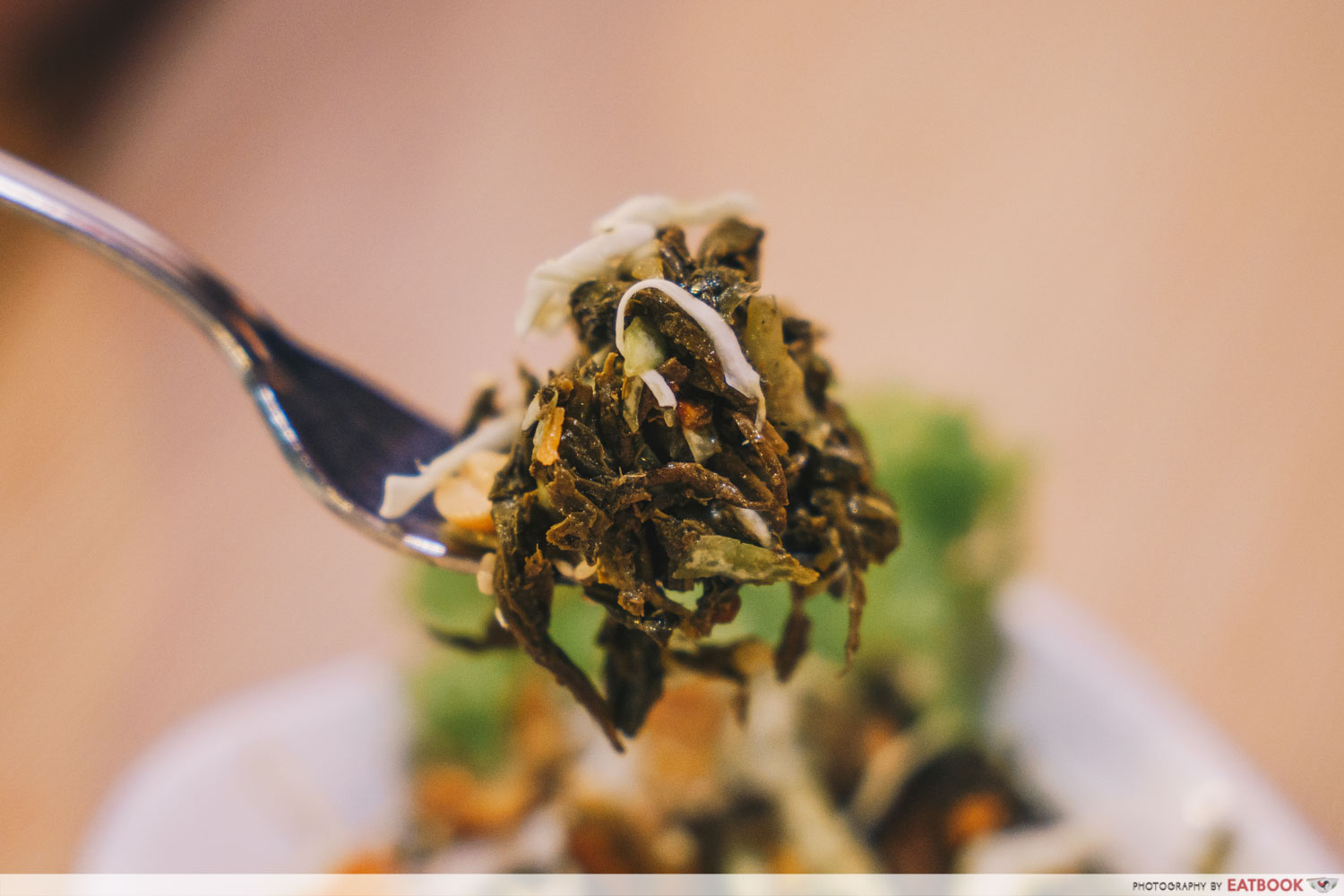 The comforting fragrance of tea leaves was unmistakable, and it motivated me to reach for the salad. When I took a bite, I was met with the earthy tea leaves which were brimming with herbaceous flavour. Then the spicy kick came, and my tongue tingled as the heat calmly spread throughout my whole mouth. 
Surprisingly, I kept reaching for more, as I slowly began to appreciate the unique flavour of tea leaves with each bite. Although the leaves were appetising, I felt slightly overwhelmed by all the flavours. I was more accustomed to traditional appetisers that were lighter on the palate and provided a gradual build-up to the main course. But then again, it was my first time eating a tea leaf salad.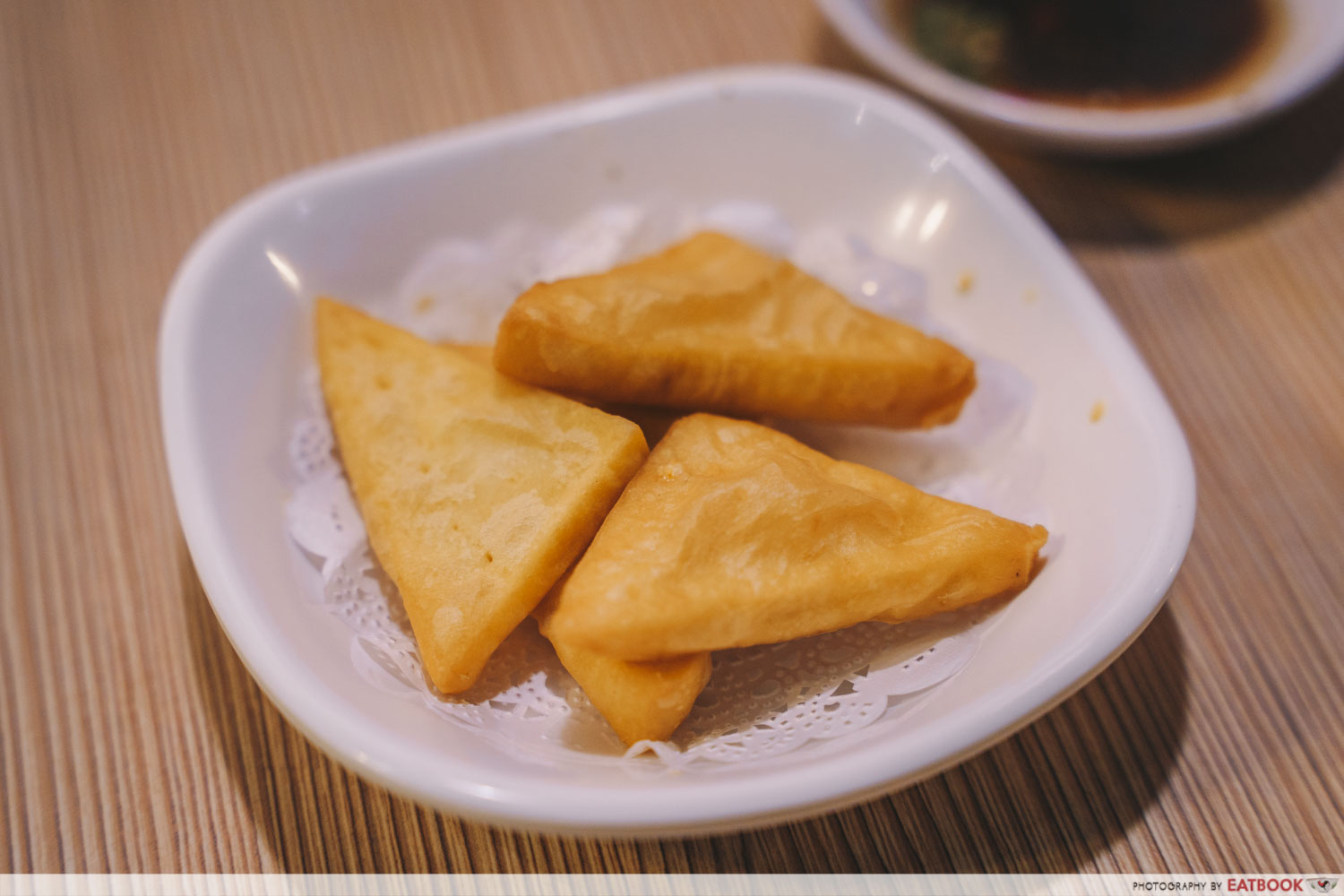 Our second appetiser, Tofu Fritters, promptly arrived when we were just about to finish the salad. This dish features comforting tofu that's fried to a beautiful golden brown.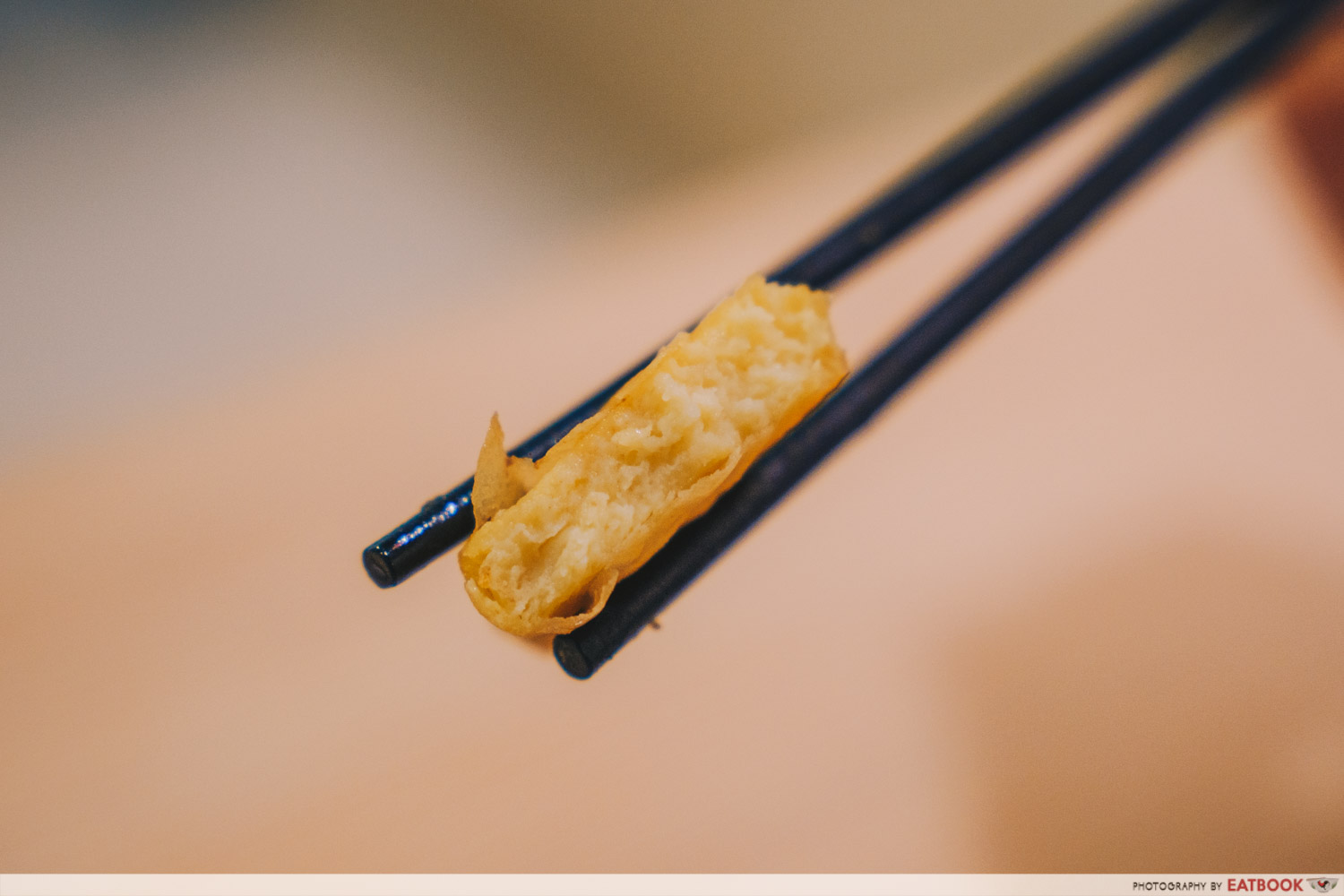 Each fritter consists of soft, luscious tofu that's encapsulated by a crisp exterior. Though fried, I did not feel jelak after eating the fritters, which was a pleasant feeling. Being a fried food lover, I enjoyed this snack very much.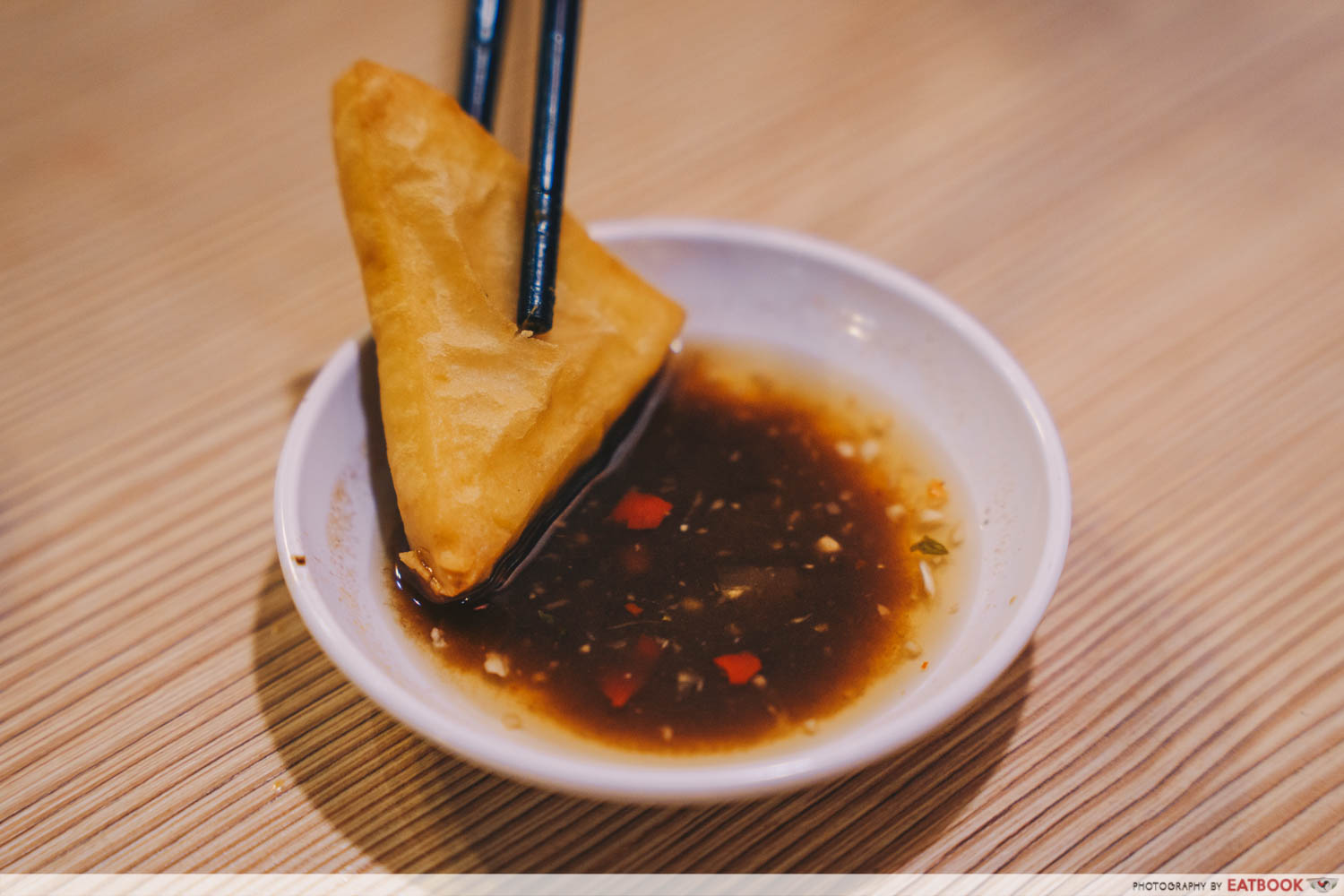 The house-made tamarind sauce boasted sweet, sour, and spicy notes. Dipping the fritters into it elevated the dish and made it more appetising.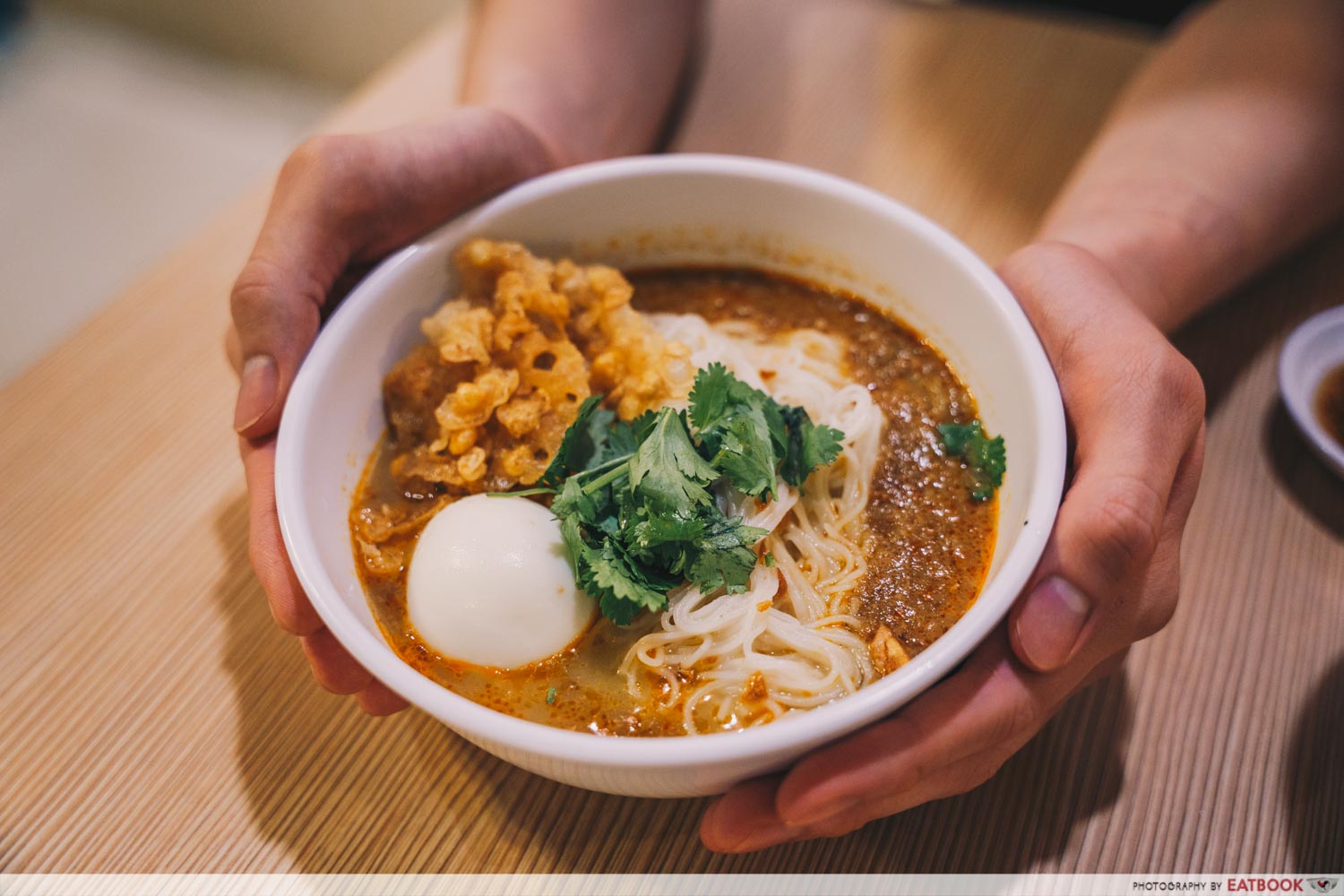 Known by many as Myanmar's national dish, the Mohinga consists of a broth that's made from a mixture of fish paste and soup, rice vermicelli, and various garnishes. Inle Myanmar Restaurant's mohinga also consists of rice vermicelli, but it also has yellow beans and a neat hard-boiled egg.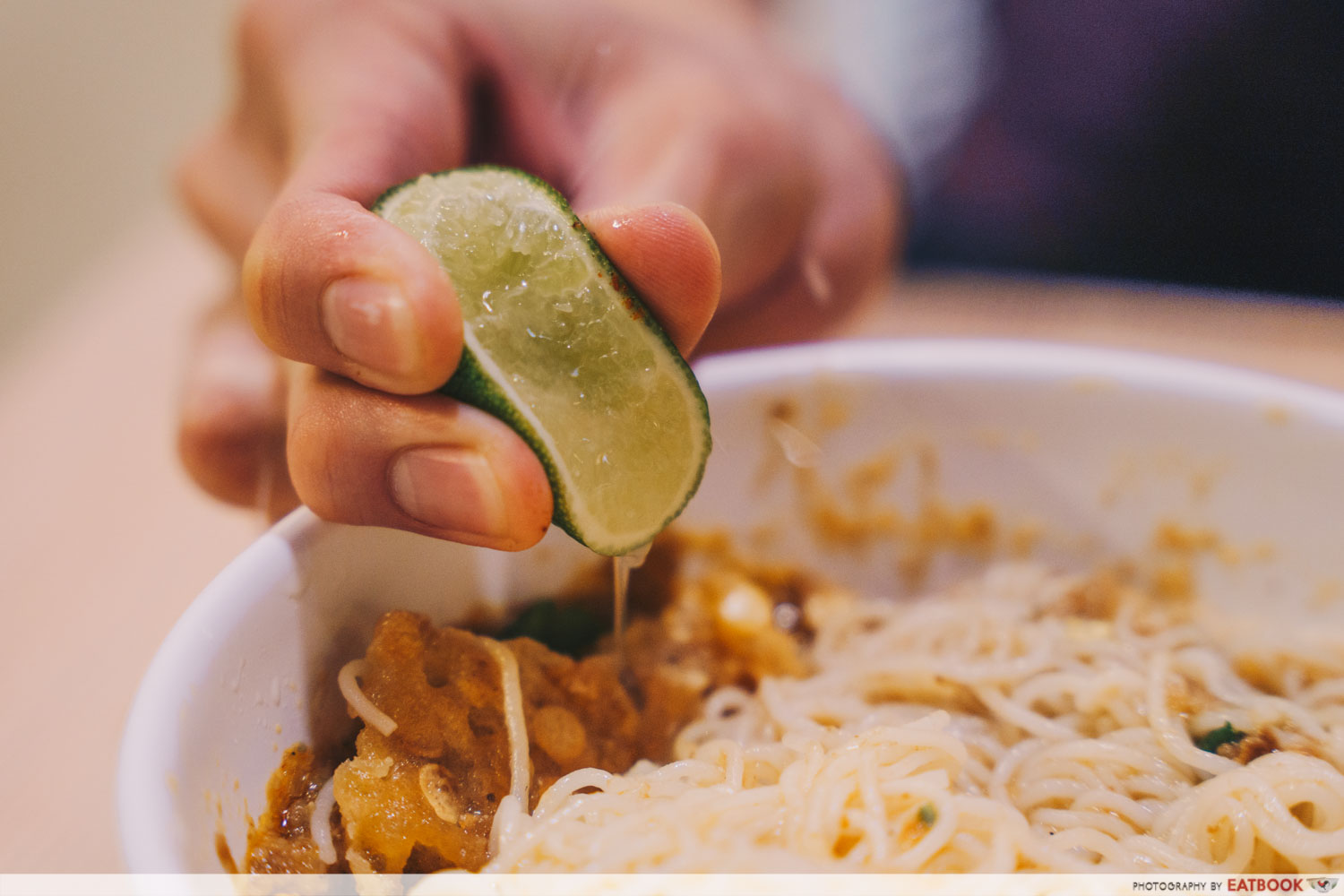 Right before I hungrily dug into the bowl of noodles, my dining companion reminded me that the dish came with a lime. I then proceeded to squeeze the lime over this delightful bowl of noodles, which added a zesty tang.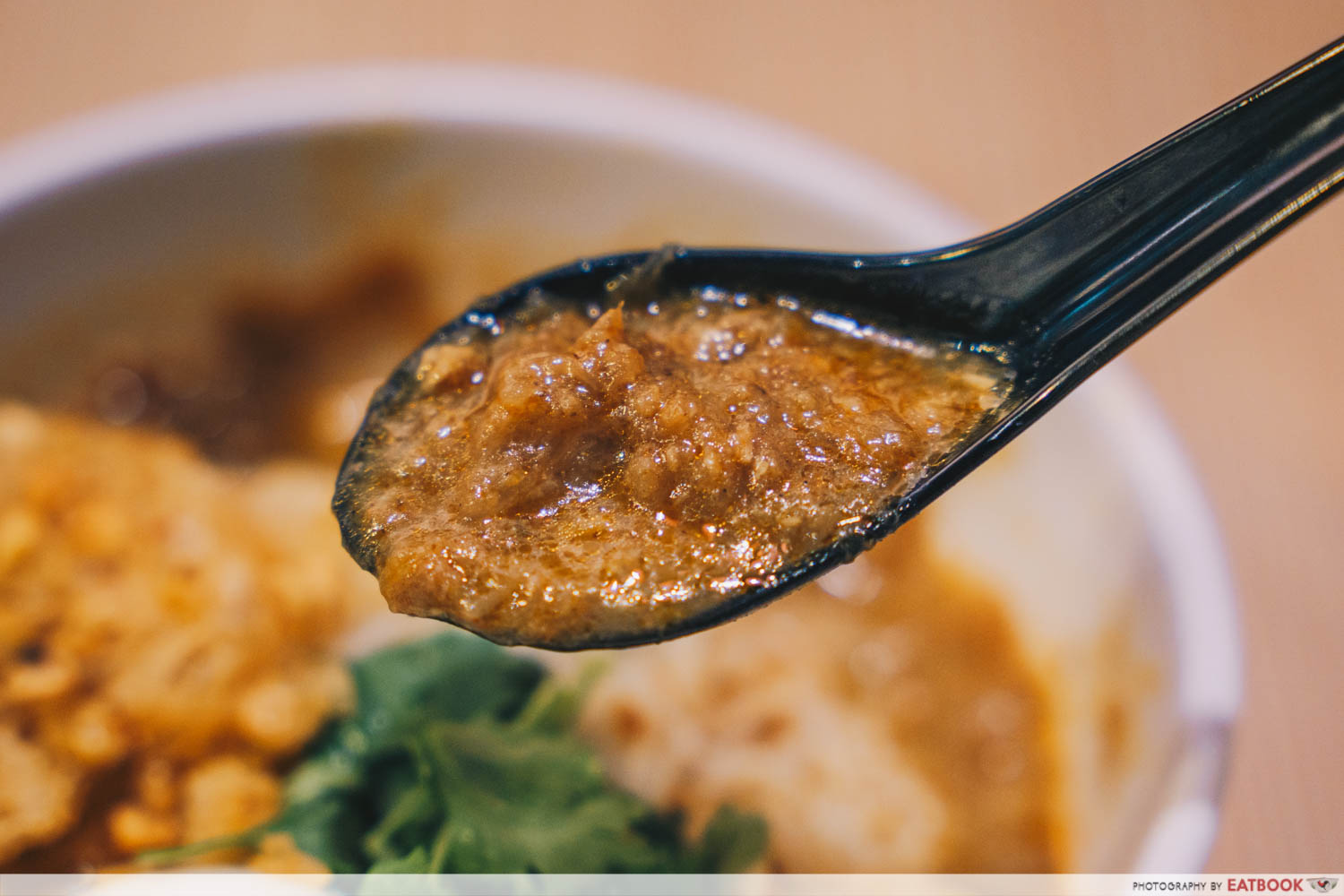 The broth was sour, yet rich in taste. Its deep flavour profile was evident in every spoonful, and I couldn't stop wolfing it down. Despite not being a fan of sour food, I thoroughly enjoyed the broth, as its sourness made the dish more palatable.
Slurping up the springy rice vermicelli was such a joy as it had a smooth mouthfeel. I also liked how it soaked up the broth surprisingly well.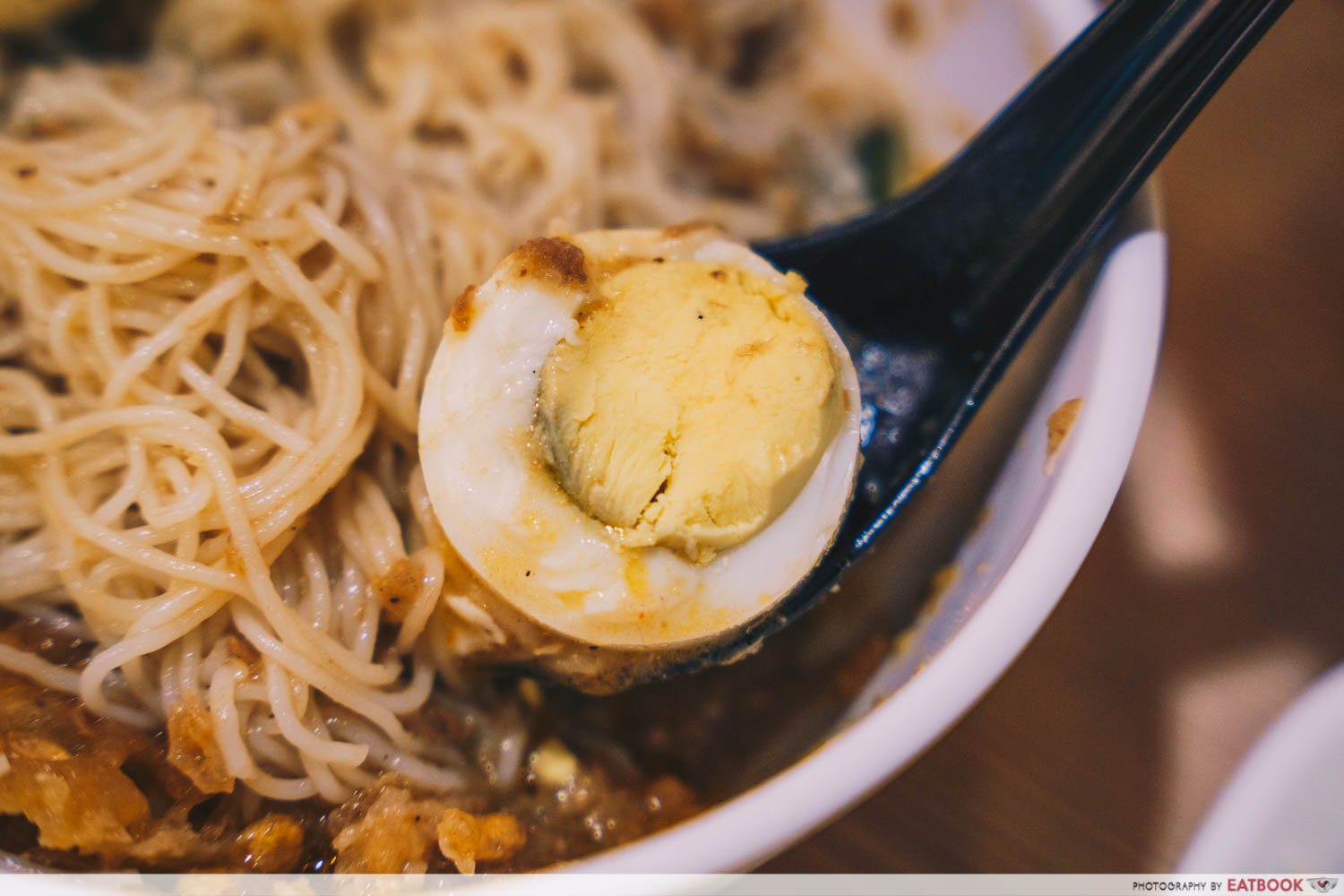 Mohinga and eggs are popular breakfast foods in Myanmar. So naturally, a hard-boiled egg nicely complimented this dish. We were served a comforting hard-boiled egg that had a bouncy egg white exterior and a smooth, rich egg yolk centre.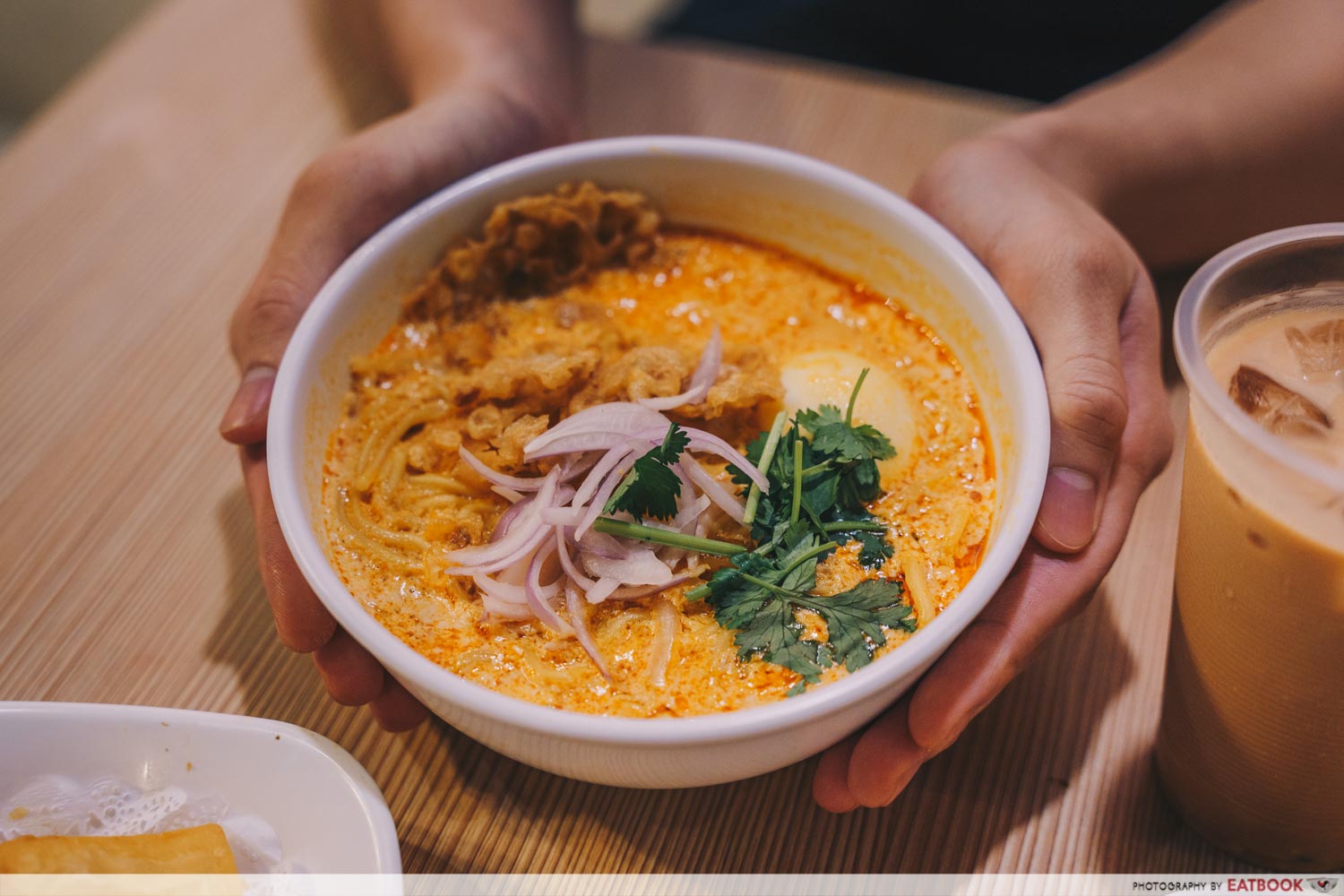 This bowl of Curry Noodle with Chicken was deceptively simple, but it boasted a myriad of flavours. It's the restaurant's dark-horse dish, and my fav' menu item hands down. Each bowl features yellow beans, chicken pieces, and rice vermicelli, all simmered in a luxurious curry. It's also garnished with coriander leaves and onions for an additional tinge of spice.
This curry noodle dish is a sharp contrast to the local Singapore version, which typically has a curry gravy that's spicier but less sweet.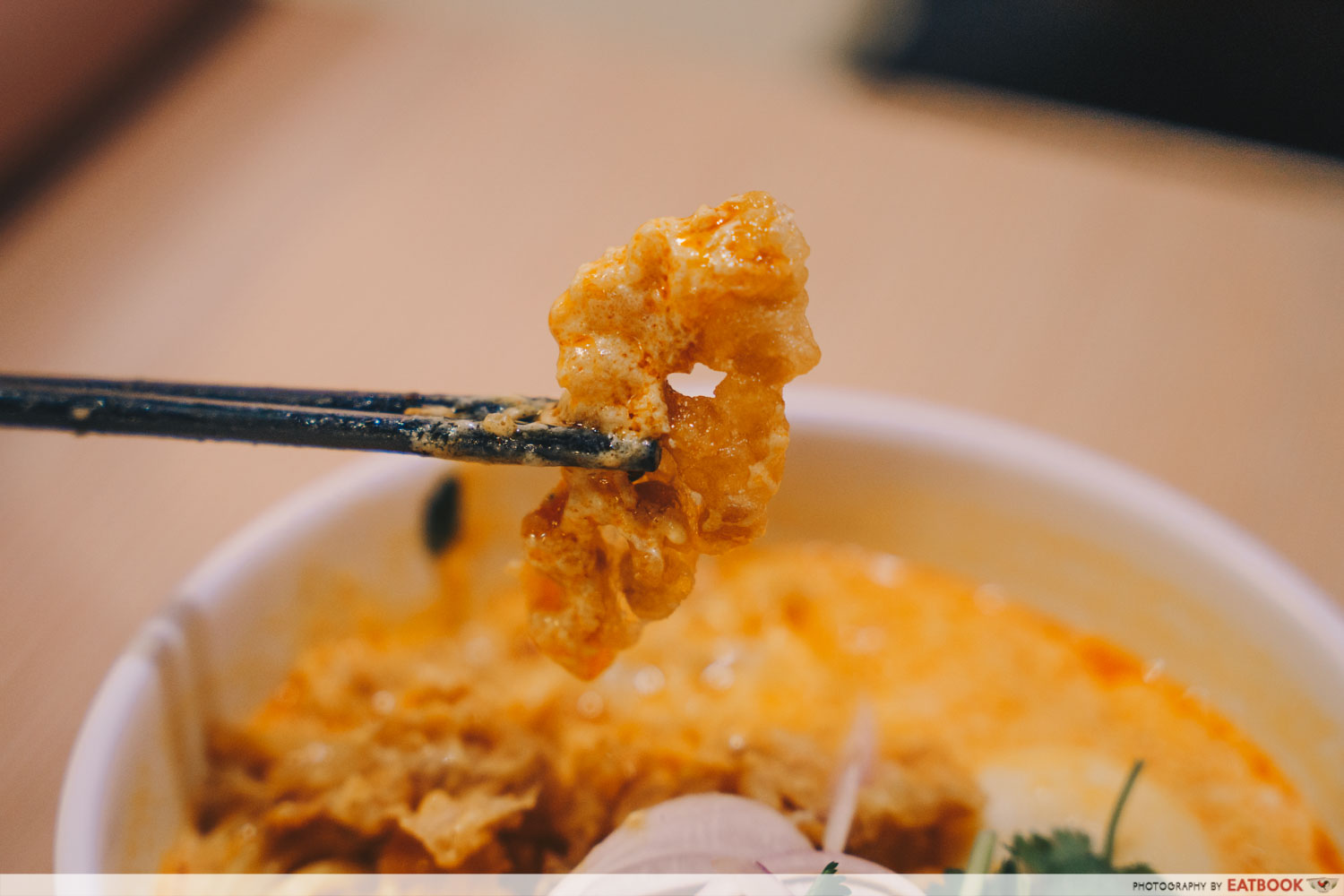 Yellow beans are a crucial component of Burmese cuisine, so they are not to be missed at this restaurant. The yellow bean pieces in this bowl exuded a nutty and earthy flavour. They were delightfully crispy, which gave this dish a nice crunch.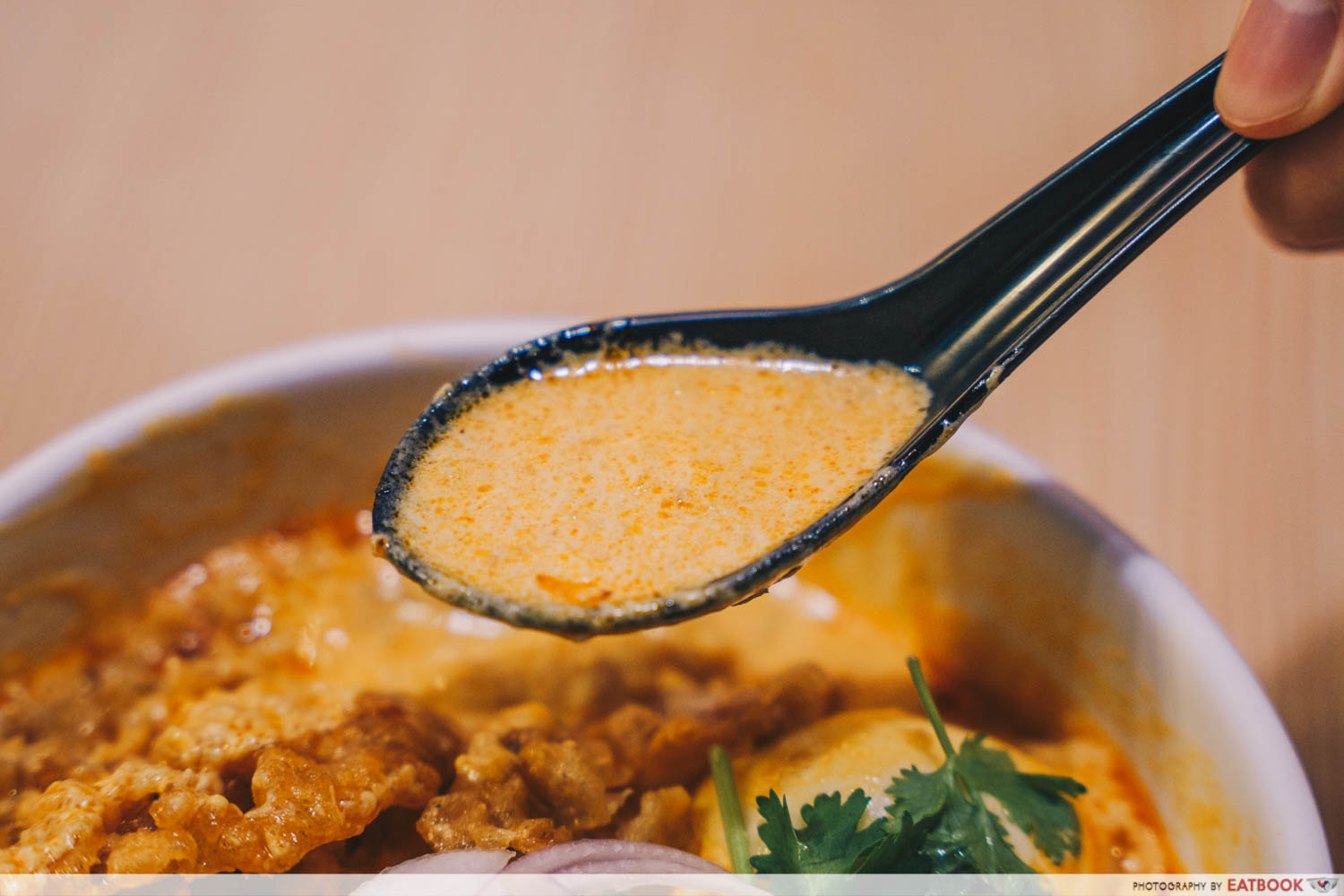 Having consumed this dish on a rainy day, I felt as though I was enveloped by a cosy blanket as each spoonful of curry was warm and comforting. The curry was rich, uber flavourful, and boasted a strong taste of coconut milk, making it ideal for spicy food amateurs.
Generous amounts of chicken pieces were nestled within the curry, and they provided a much needed meaty indulgence after the lack of meat in the bowl of mohinga. The chicken pieces were tender and bite-sized, which made it easier to keep popping them into my mouth like candy.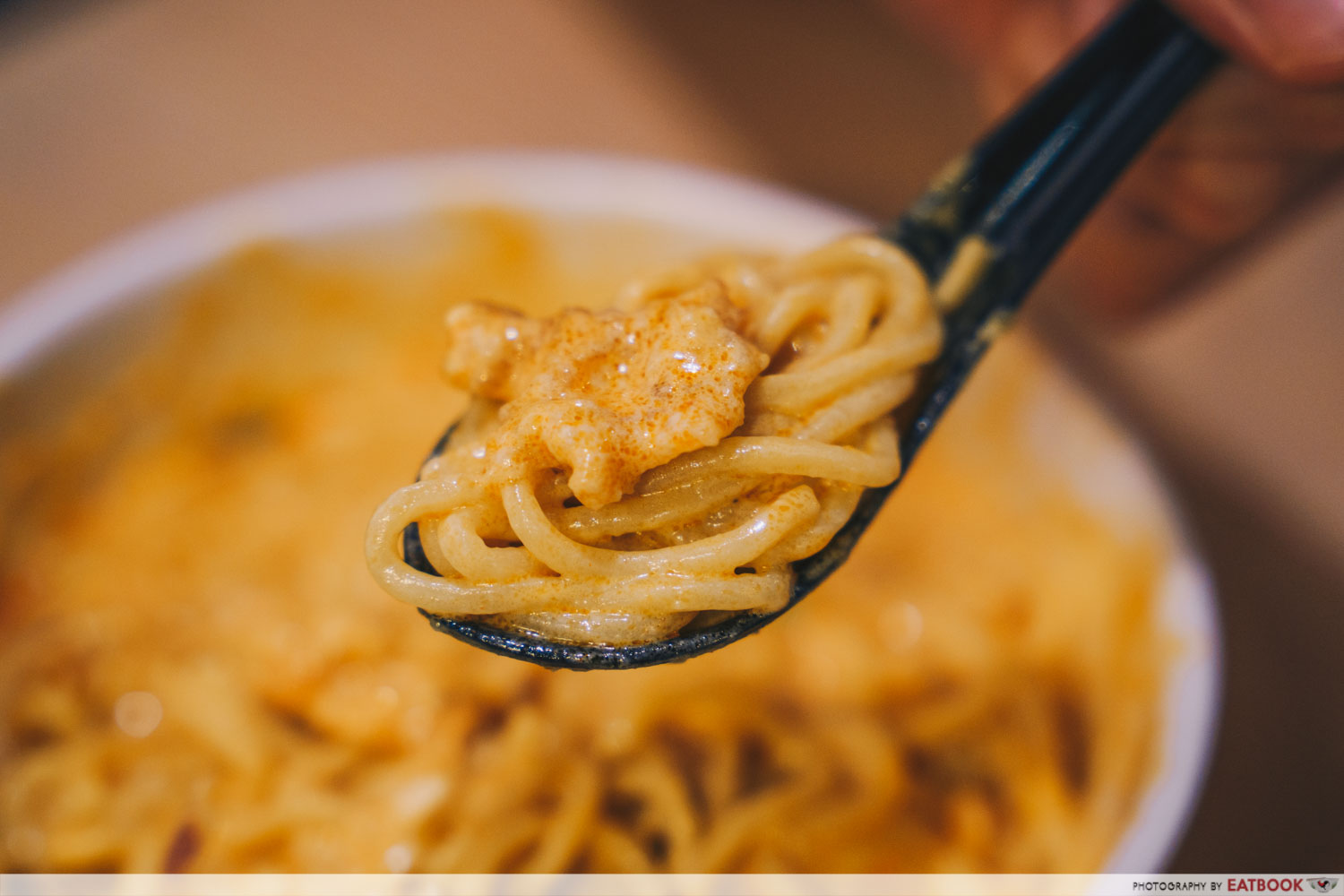 The noodles were smooth and slippery, and thoroughly complemented the wetness of the curry.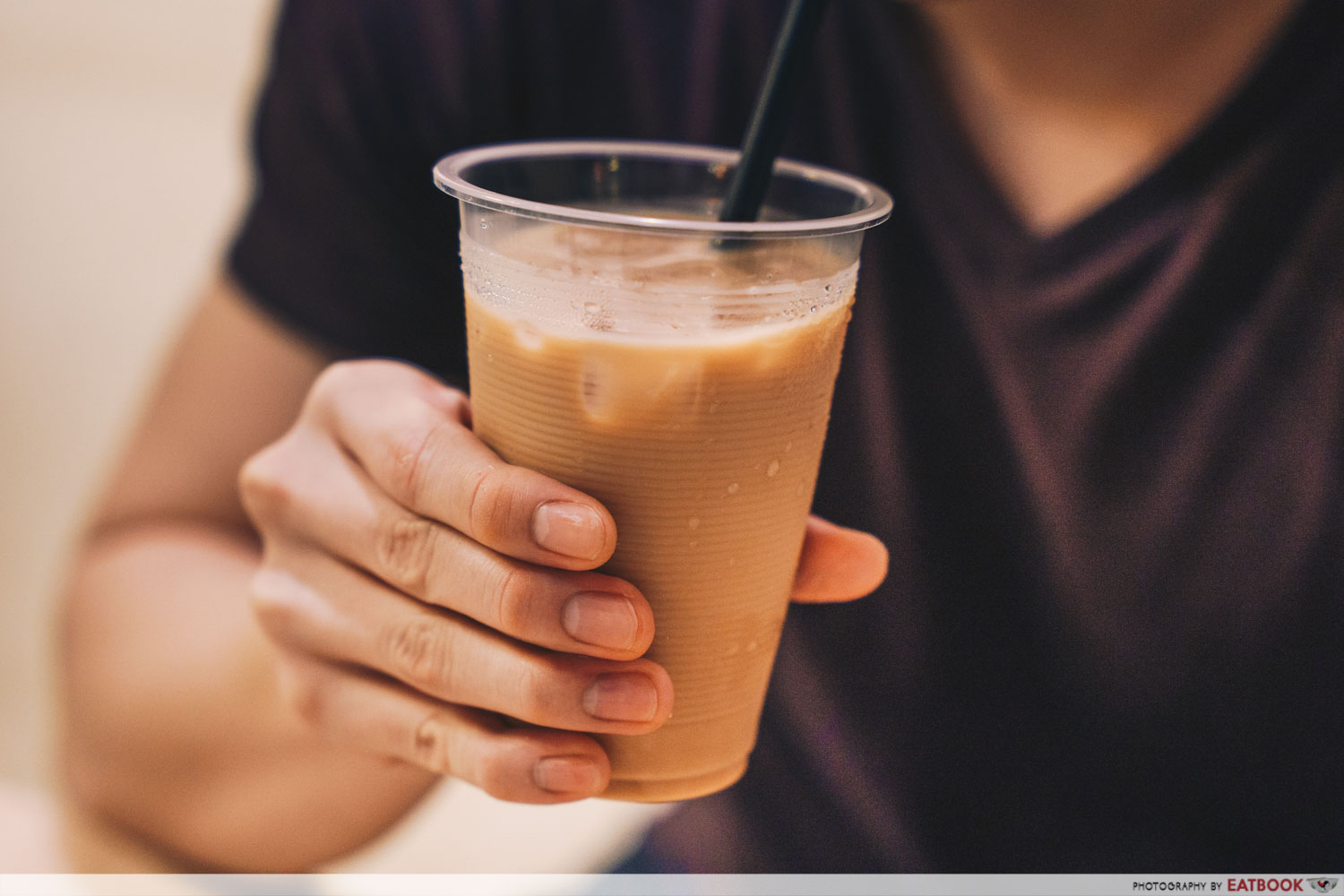 I opted for a cold glass of Myanmar Milk Tea to wash down the tasty food. Each sip of the milk tea was immensely sweet, and while I enjoyed it due to my massive sweet tooth, my dining companion remarked that it was too sweet for his liking.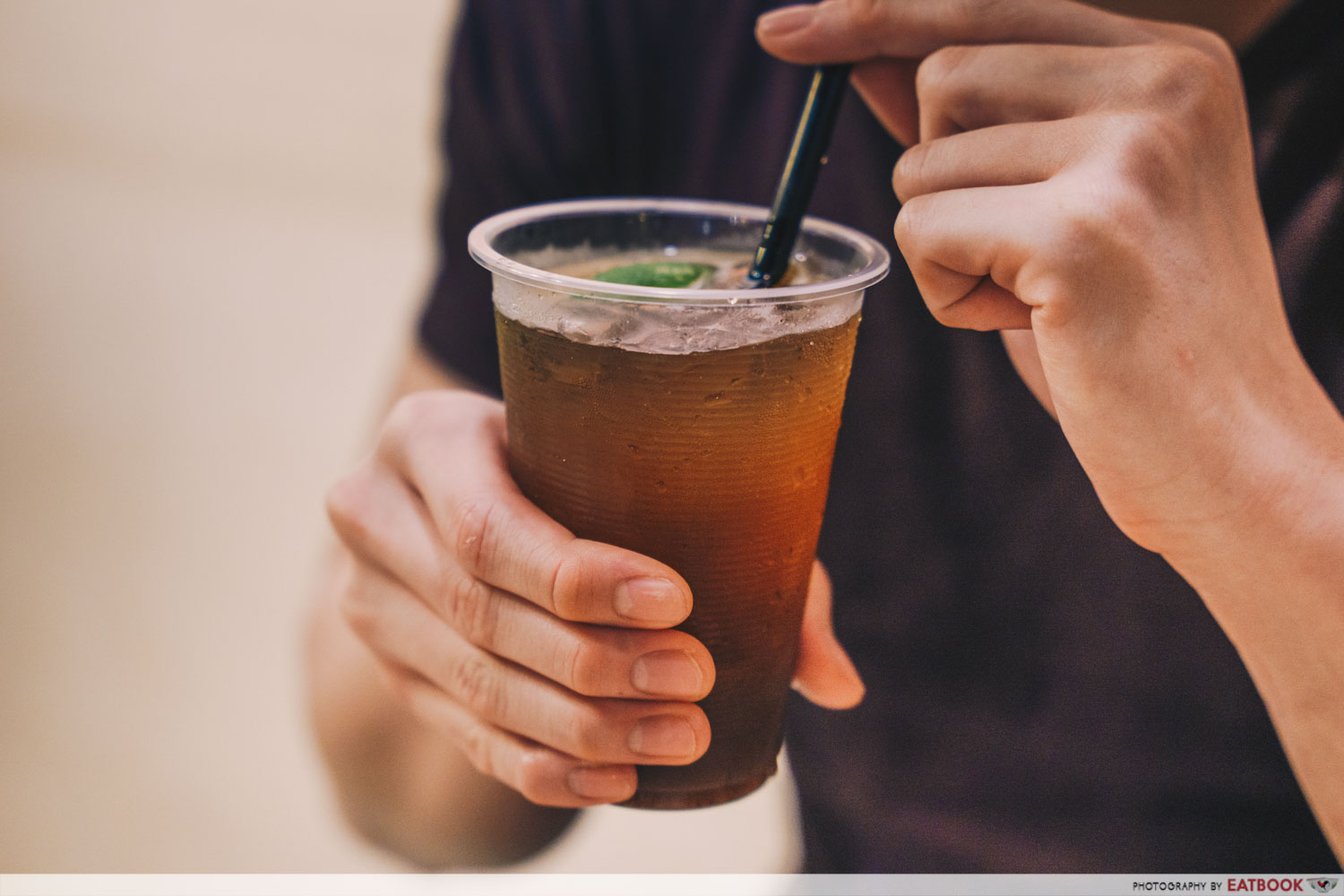 The Tamarind Juice was a refreshing pick-me-up drink after a long day of feasting. Like most Burmese dishes, it was sweet and sour, and also possessed a welcome citrusy zing.
Ambience at Inle Myanmar Restaurant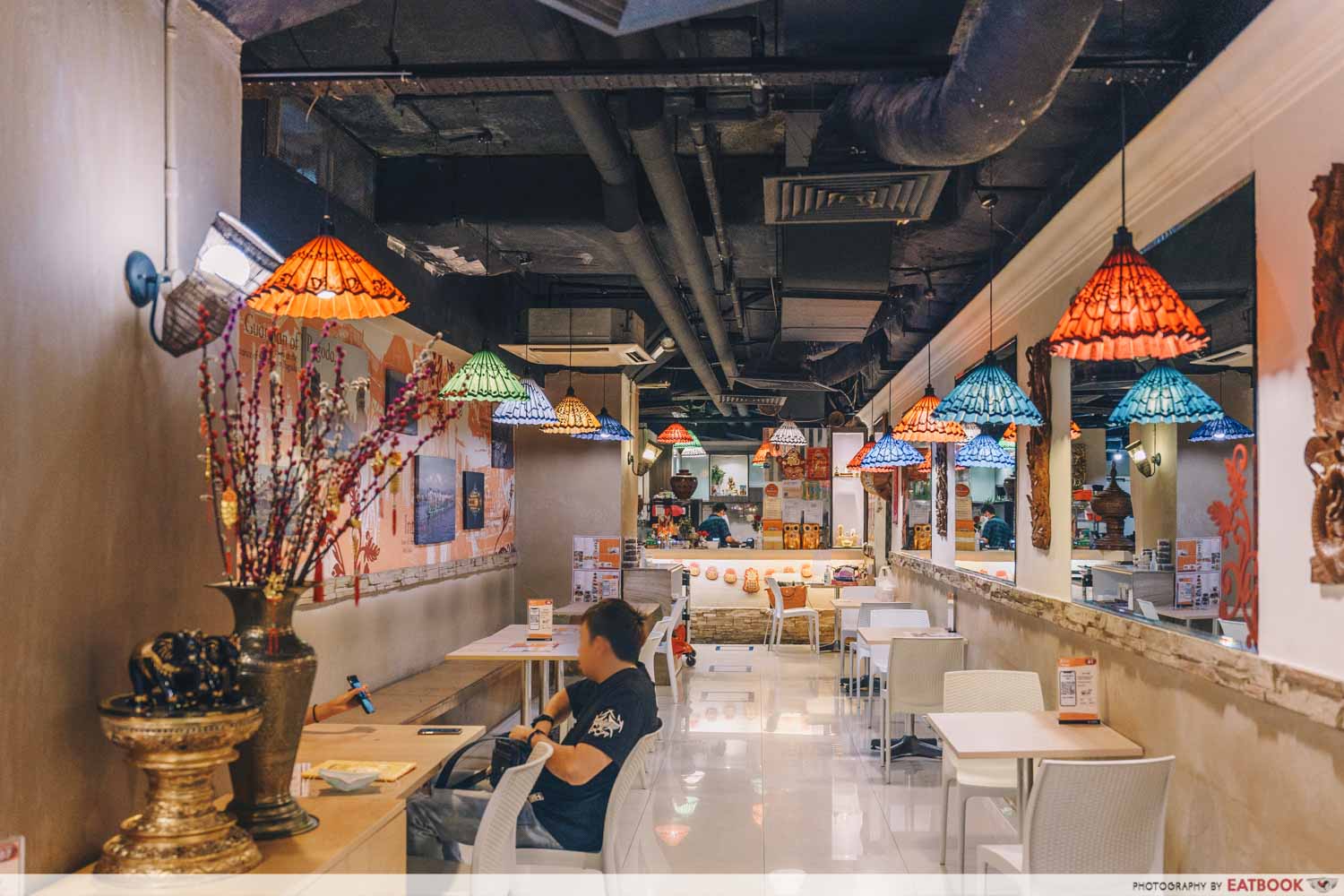 The restaurant is brightly lit and boasts a rustic charm, with a wide array of colourful paintings and antique pottery. Lights that resemble Asian conical hats are hung above every table. The latter pays homage to Asian rice farmers who tend to wear those hats as they toiled in the field. With spacious seats and a comfortable air-conditioned environment, you will be able to enjoy your meal in comfort.
The verdict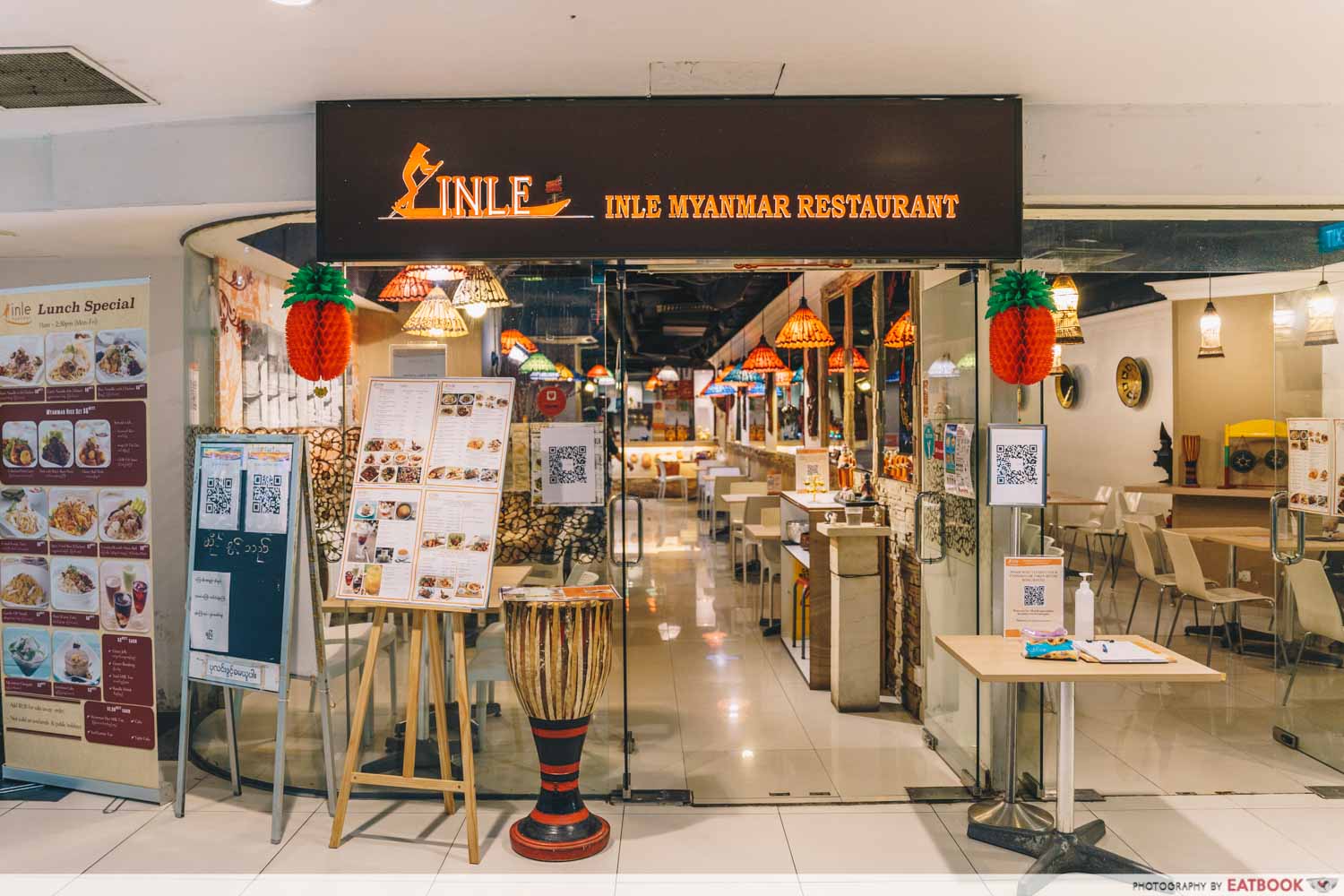 Inle Myanmar Restaurant sells delicious and homely food, making it a great place for people to get acquainted with Burmese cuisine. It's conveniently located a stone's throw away from City Hall MRT Station and Funan Mall, and I'll surely be back for more.
Address: 111 North Bridge Road, #B1-07A, Peninsula Plaza, Singapore 179098
Opening hours: Daily 11am to 10pm
Tel: 6333 5438
Website
Inle Myanmar Restaurant is not a halal-certified eatery.
Photos taken by John Lery Villanueva.
This is an independent review by Eatbook.sg.
Summary
Pros
– Delicious Burmese food
– Tasty curry
– Mohinga tastes comforting
Cons
– Pricey
– Myanmar Milk Tea was too sweet
Recommended dishes: All Day Set Meal ($14.90++)
Opening hours: Daily 11am to 10pm
Address: 111 North Bridge Road, #B1-07A, Peninsula Plaza, Singapore 179098