Qiu Lian Ban Mee now offers instant ban mian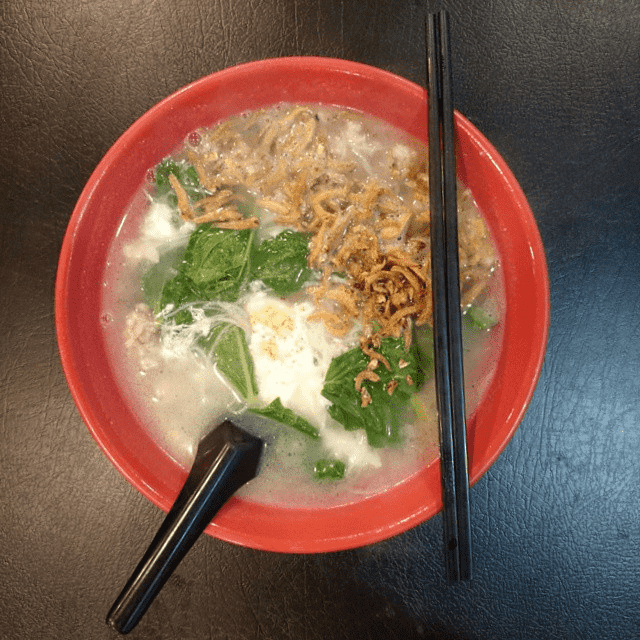 Image credit: @tame_bunny
If this is not the best news all week, I don't know what is, as ban mian specialist Qiu Lian Ban Mee announced the launch of their all-new instant ban mian!
Around since 1988 and located islandwide at neighbourhoods such as Punggol, Jurong, Bedok, and Yishun, as well as at Lau Pa Sat and Shaw Towers at Beach Road, you can see how Qiu Lian Ban Mian has made their mark in Singapore. Nearly all ban mian lovers know them, and the reason behind their success is their springy handmade noodles.
So you can imagine our excitement when we realised that we can now get Qiu Lian Ban Mee anytime, anyday, in the comfort of our home. Available at leading Fairprice and Sheng Siong outlets, the ready-to-cook ban mee is stocked in the chilled food section, so please don't go to the Maggi mee aisle.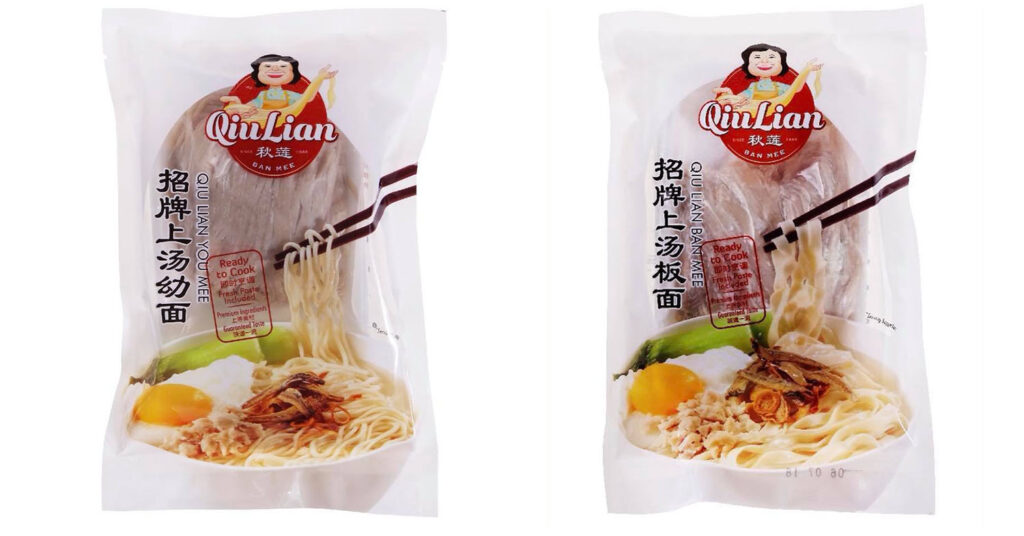 Image credit: Qiu Lian Ban Mee's Facebook page
There are four types to choose from. Great on a rainy day are their Qiu Lian Ban Mee and Qiu Lian You Mee. The former features thick flat noodles, while the latter comes in thin strands. Both noodle packs come with the stall's signature soup paste.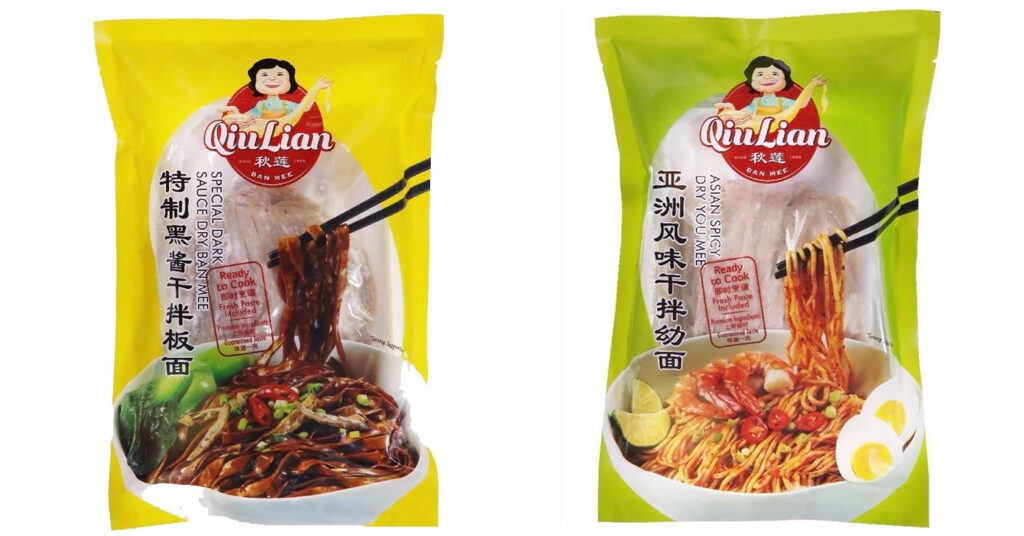 Image credit: Qiu Lian Ban Mee's Facebook page
Alternatively, those who love their food redolent in spice should get the Asian Spicy Dry You Mee that packs a punch. But if you rather dry ban mian without chilli, they also have a Special Dark Sauce Dry Ban Mee to slurp up on.
I seldom eat instant noodles as I find it unhealthy. But I'm glad to find out that all of these noodles are freshly made with premium flour, with no added preservatives.
Now, I'm just hoping they will expand their list of ready-to-make items of their scrummy dishes. I would love to see items such as their Braised Meat Ban Mee and their fried dumplings!
For more good ban mian, check out Madam Leong Ban Mian too!
Madam Leong Ban Mian: Braised Pork Ban Mian Made By A Single Mother Who Almost Took Her Own Life