Hop-in to Ippin
Update: These seasonal dishes are no longer available.
---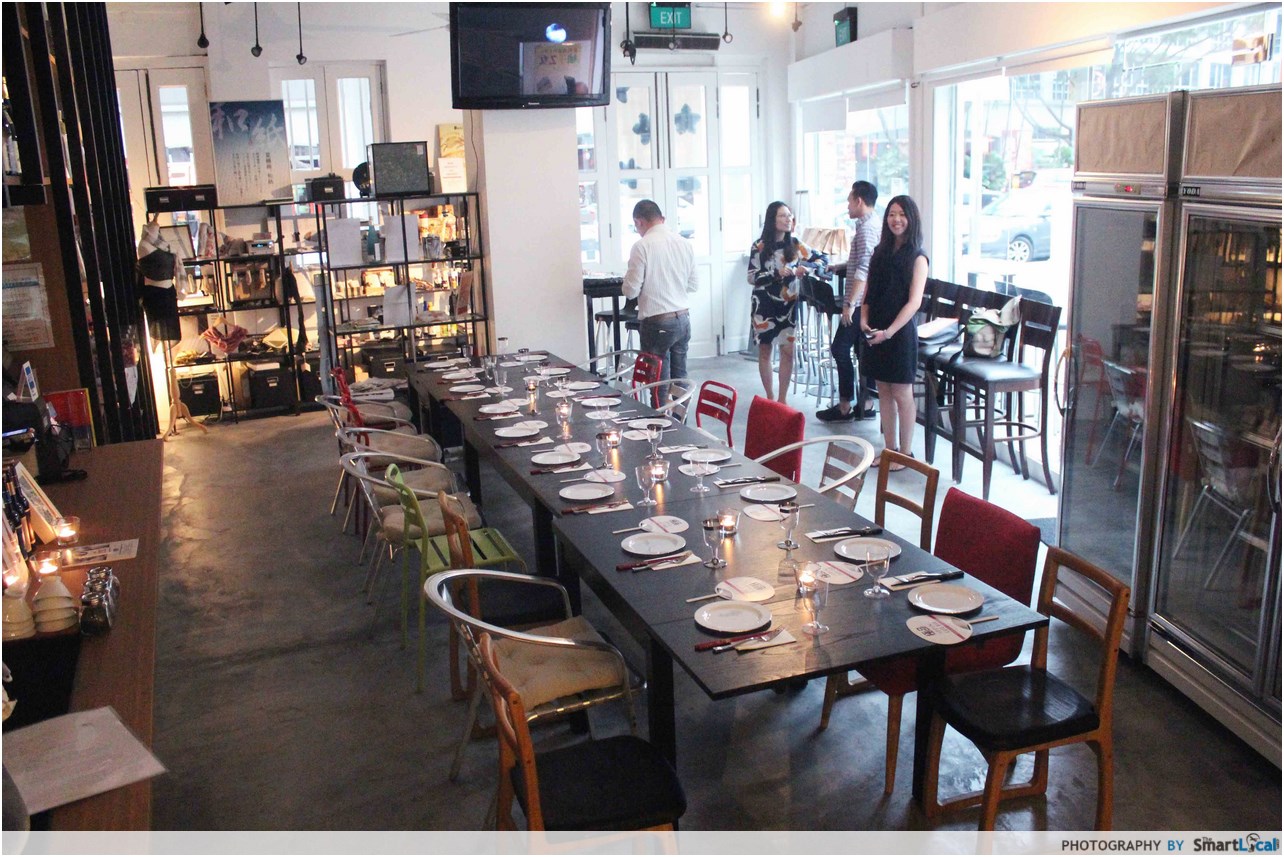 Ippin is made for shoppers and gourmands alike. With a range of artisanal products ranging from clothing to dried goods on shelf, Ippin is a spot for those who appreciate the intricacies of Japanese products.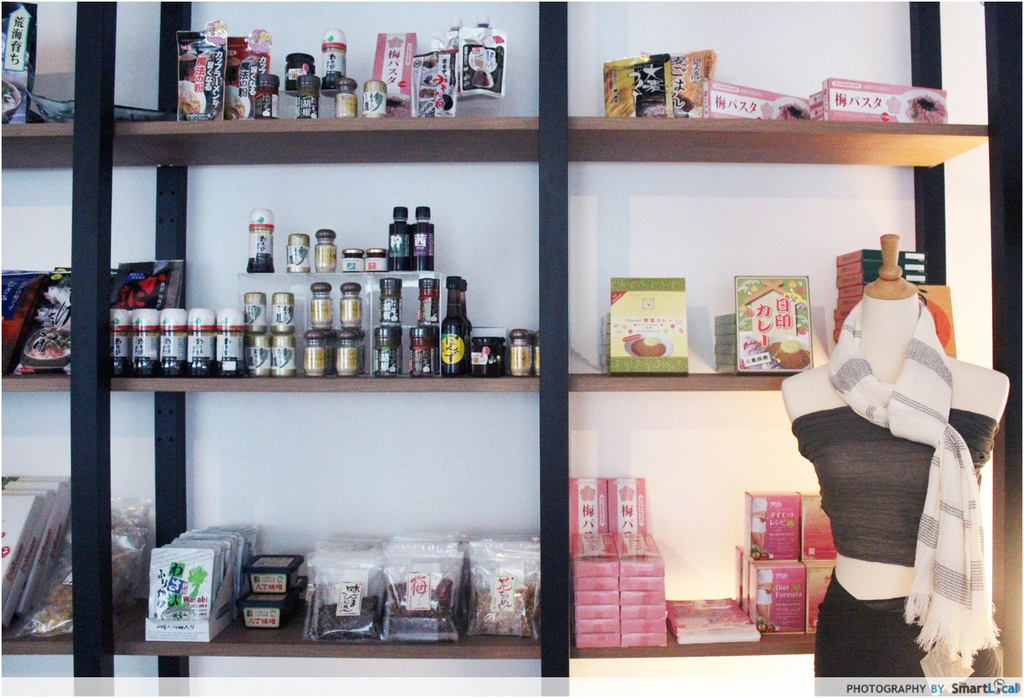 The shelves are filled with various knick-knacks while the dining area is lined with chairs, tables, and even a sofa area that would not look out of place in a living room at home. There is also a collection of rare sakes up for sale here so the curious and enthusiasts might want to come by and get drunk sometime.The Smart Local was invited to dig into their newly launched oyster themed menu.
---
The Food
---
Miso Udon Noodle with Oyster Set ($15)
---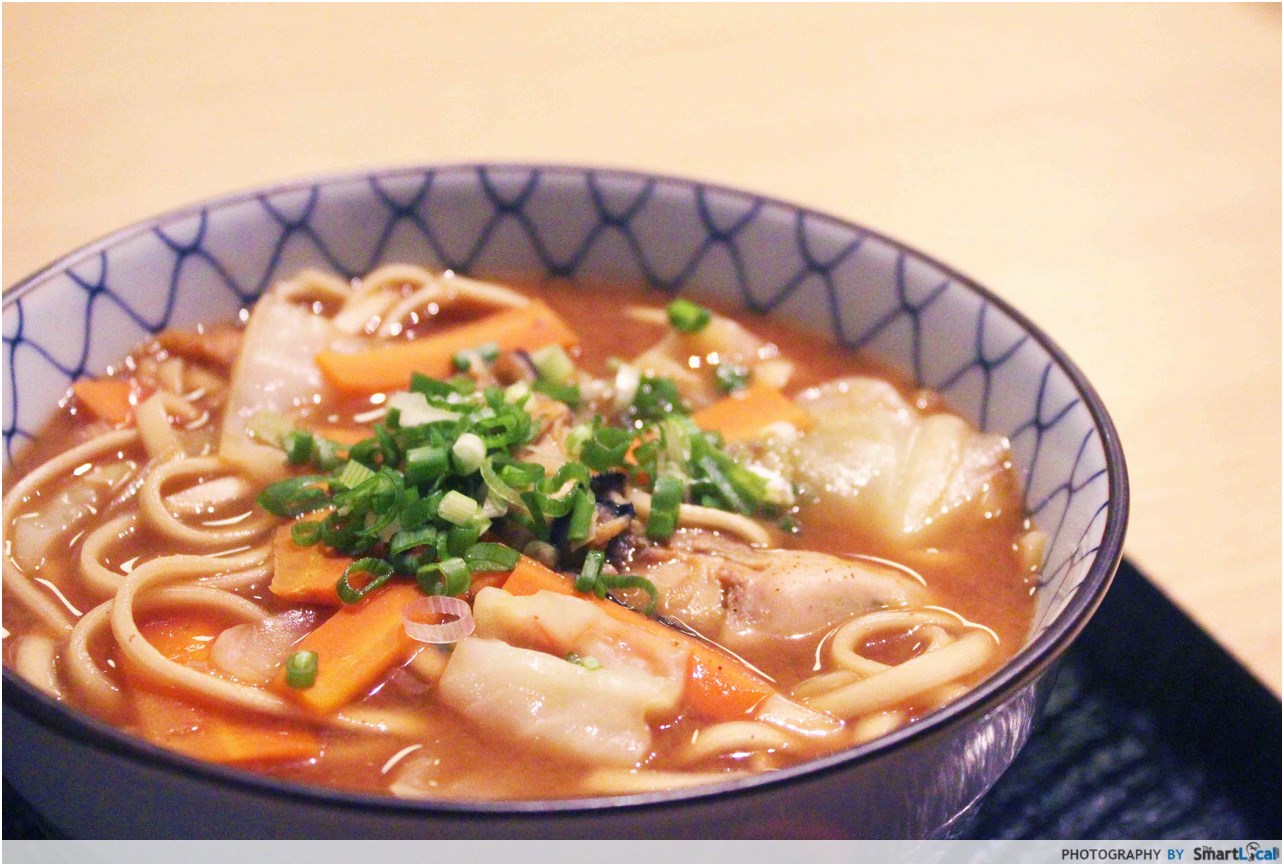 Sample portion
The soup base of this udon is made from aged red miso, resulting in an intense savoury flavour. The soup is thicker than most are used to. It's closer to a Lor Mee consistency than a regular miso soup base.
While the oysters and the noodles were great, the brininess of the oysters didn't really add much to the salty soup base, and the dish could have used a bit more seasoning.
---
Grilled Oyster & Veggies in Ponzu Butter Sauce Set ($20)
---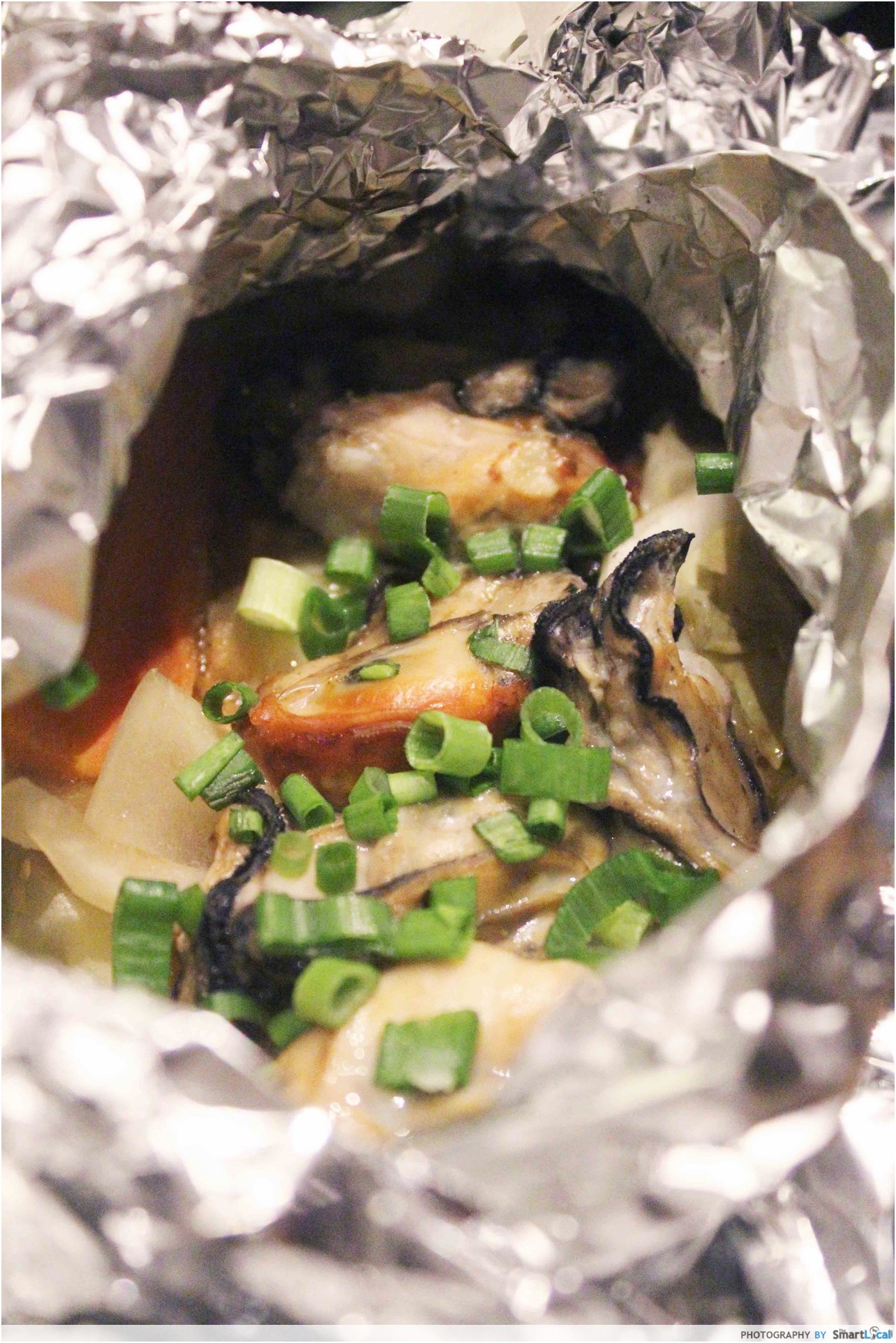 Sample portion
These oysters are grilled on a bed of sweet vegetables with miso and ponzu sauce. Unwrapping the package invites a mist of a sweet aroma into your senses. Eating it is a joy, the touch of citrus from the ponzu sauce brings the oysters alive, and the vegetables provide a soft sweetness to the dish.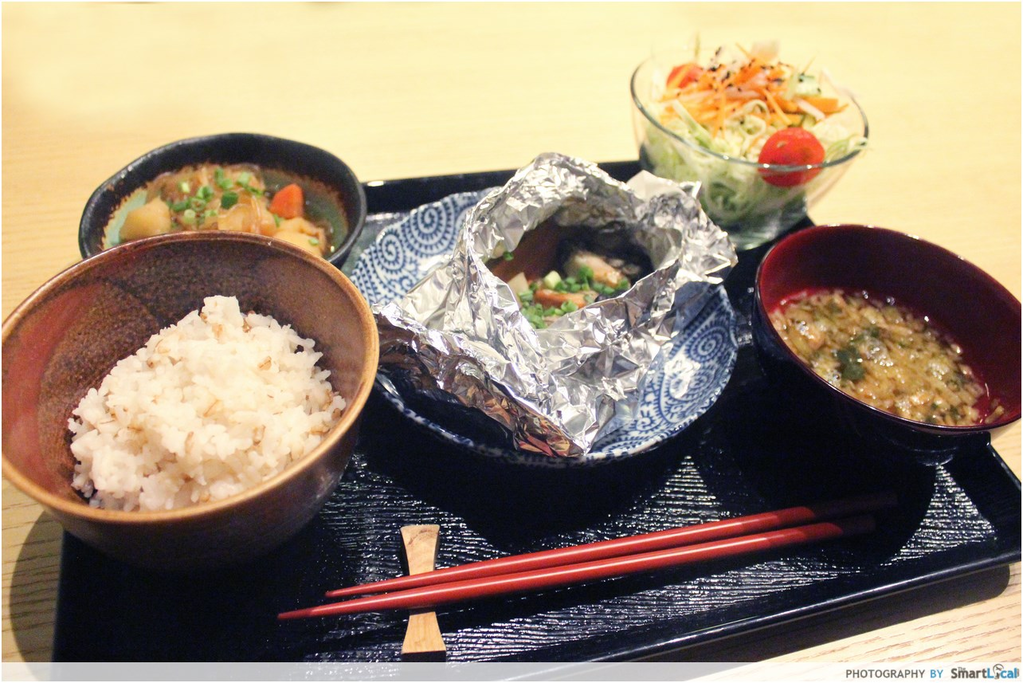 ---
Deep Fried Oyster Set ($24)
---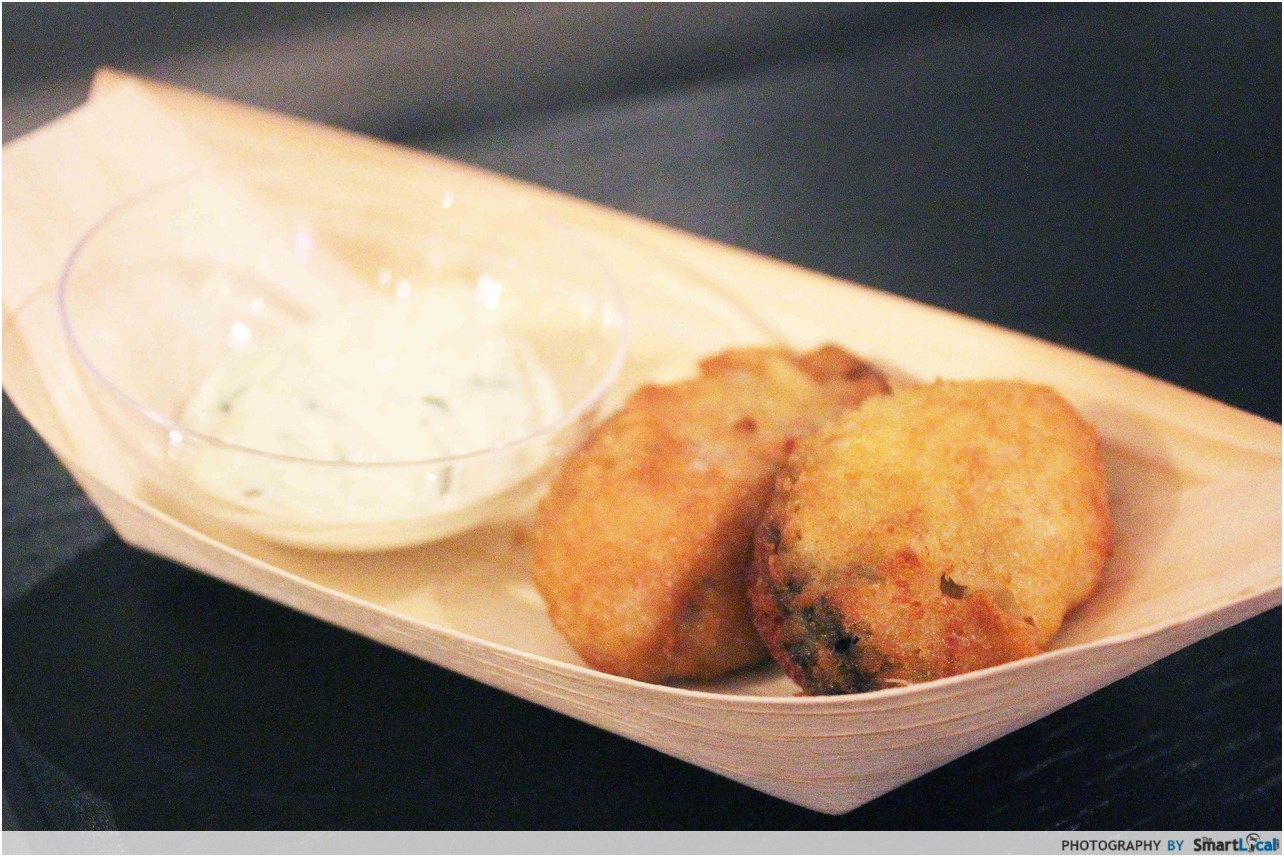 Sample portion
This was my favourite dish of the three mains, the fried exterior providing the oysters with a crunch on the outside, and the soft inside bursts in your mouth, unleashing the briny flavour within. The flavour of the oysters was pretty strong, and the batter did nothing to hold it back. We couldn't resist asking for more!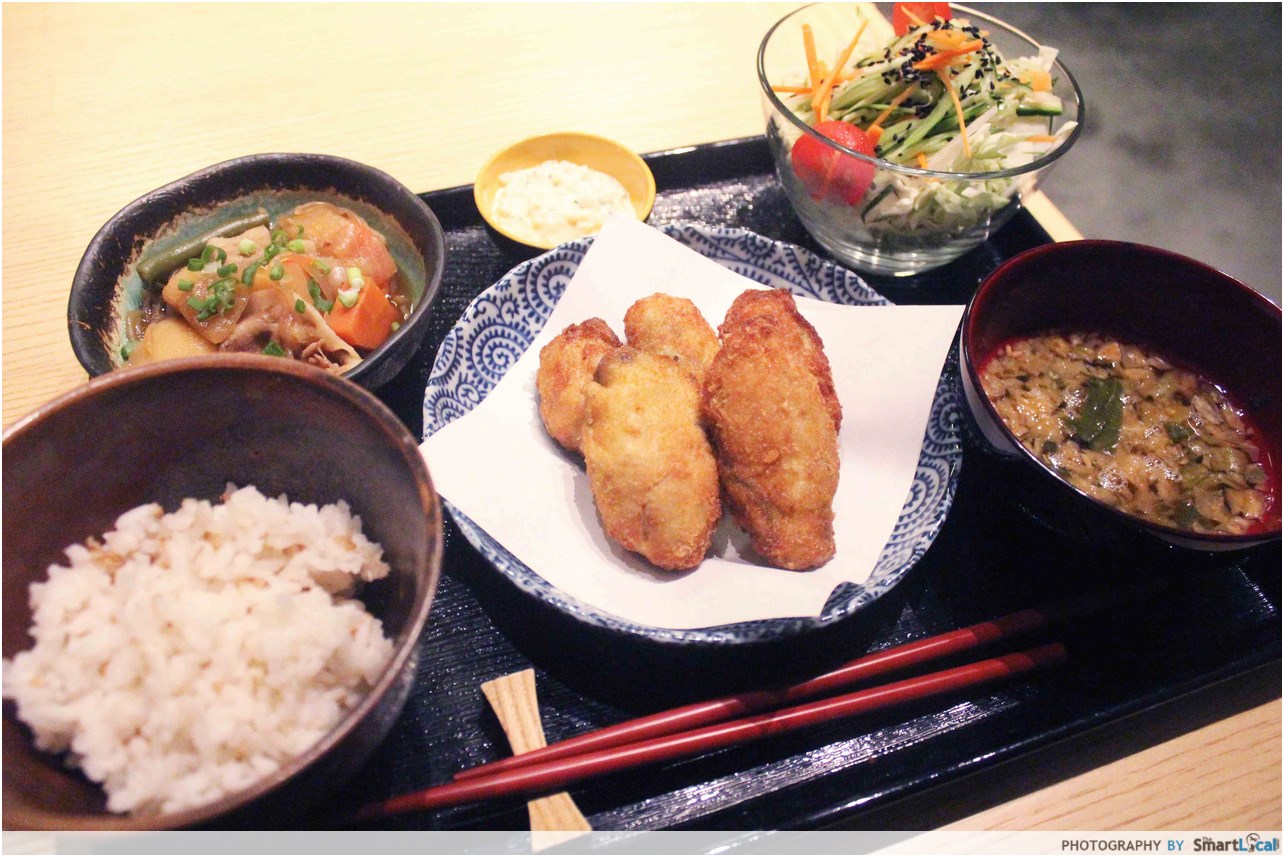 ---
Nikujaga Pork and Potato Stew
---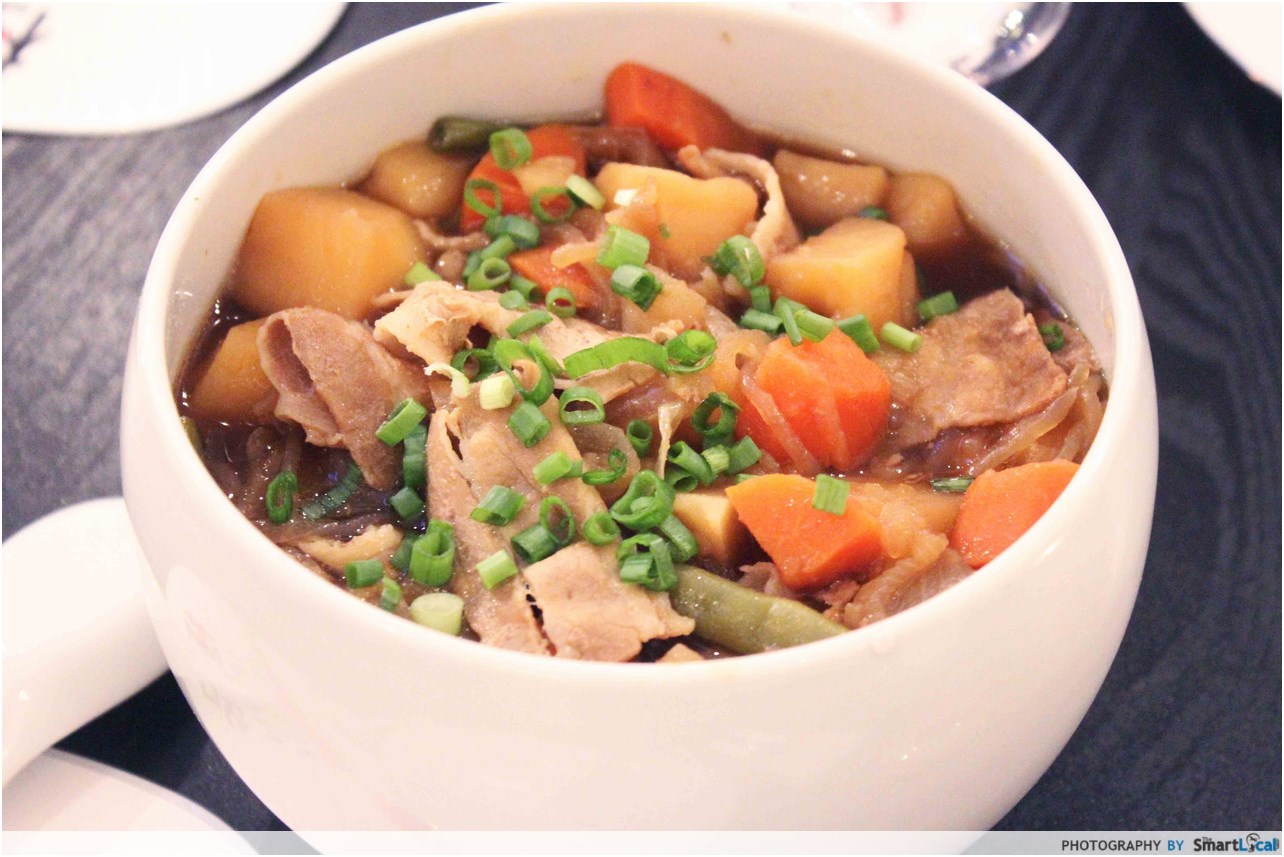 Sample portion
This comes complimentary with every deep fried and grilled oyster set. Nikujaga is a traditional Japanese stew that was first served in the Imperial navy. Those guys must have been pretty happy to sail off into the sunset because this was pretty delicious!
The pork was sweet and tender and the stew was flavoured well. Drizzling it over your rice would make you a very happy diner indeed.
This article was adapted from The Smart Local
Homely Japanese food for the masses
Pros
– Nice, homely and cosy setting
– Good price
– Authentic and tasty food for the price
Cons
– Location is a little out of the way
Opening Hours: Mon-Sat 11am – 11pm
Address: 18 Mohamed Sultan Road