---
Junction 8 food guide for new eats
---
Junction 8 has always been a hub for good eats and retail therapy for those working, studying, and residing in the Bishan area. If you're looking for new Junction 8 food gems to check out near Bishan MRT Station, here's a list of casual meals and grab-and-go snacks that will have you drooling!
---
1. TamJai SamGor 
---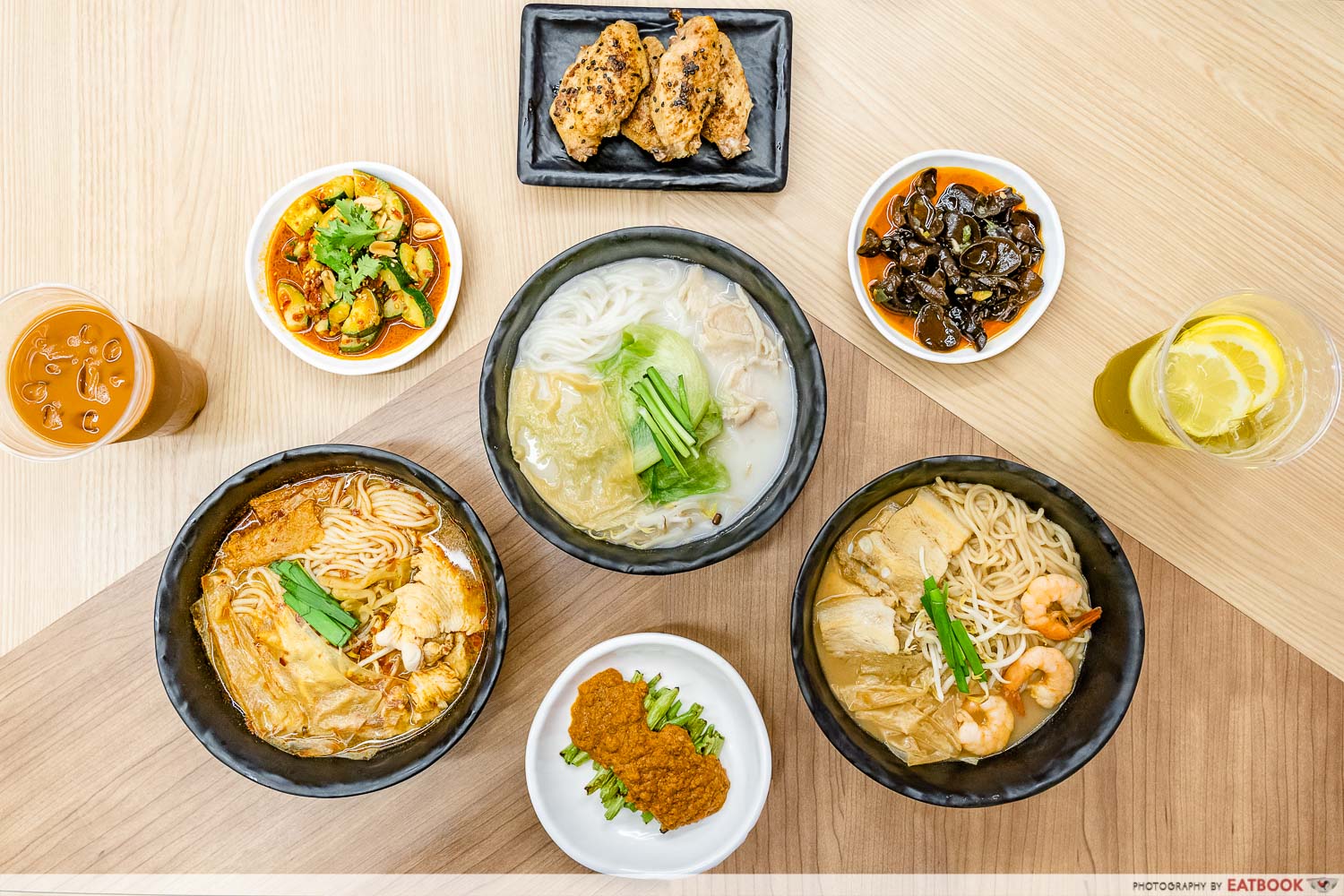 This well-known Hong Kong diner has recently opened a bout of new outlets in Singapore, with one located at basement one of Junction 8. TamJai SamGor's classic Yunnan rice noodles are celebrated in up to 10 impressive levels of spiciness and six kinds of comforting broths to choose from.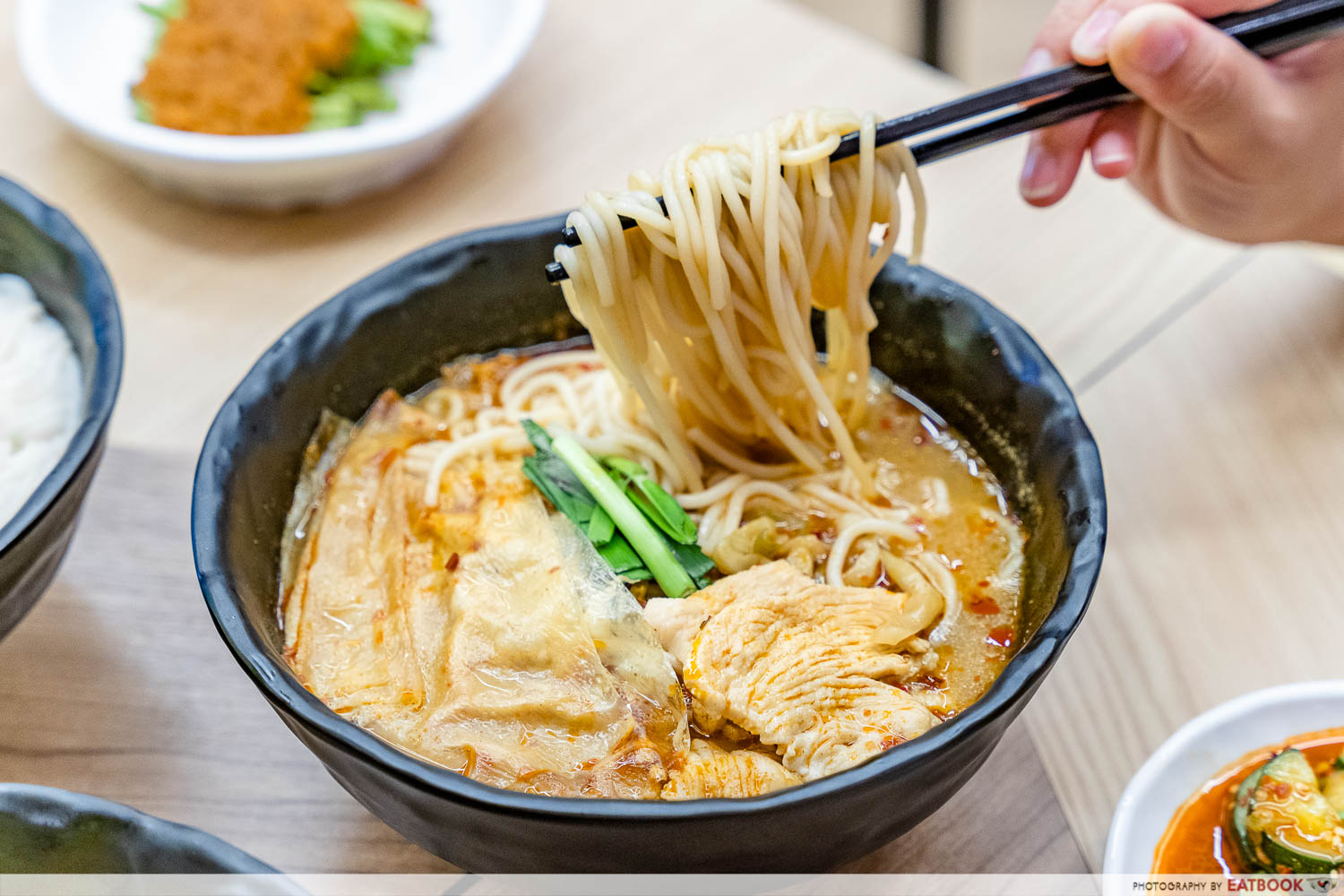 Each bowl of noodles is simply presented, yet each mouthful of broth boasts complex flavours. Get your cravings satisfied with Ma La Soup, Tangy Tomato Soup, San Suan Soup, or Wu La Soup, along with your choice of toppings and rice noodles from the affordable price of $5.70. While the soup is robustly flavoured, my favourite part of the meal is their uniquely chewy and slurpilicious rice noodles!
Unit Number: #B1-20
Website
---
2. FIREYAKI
---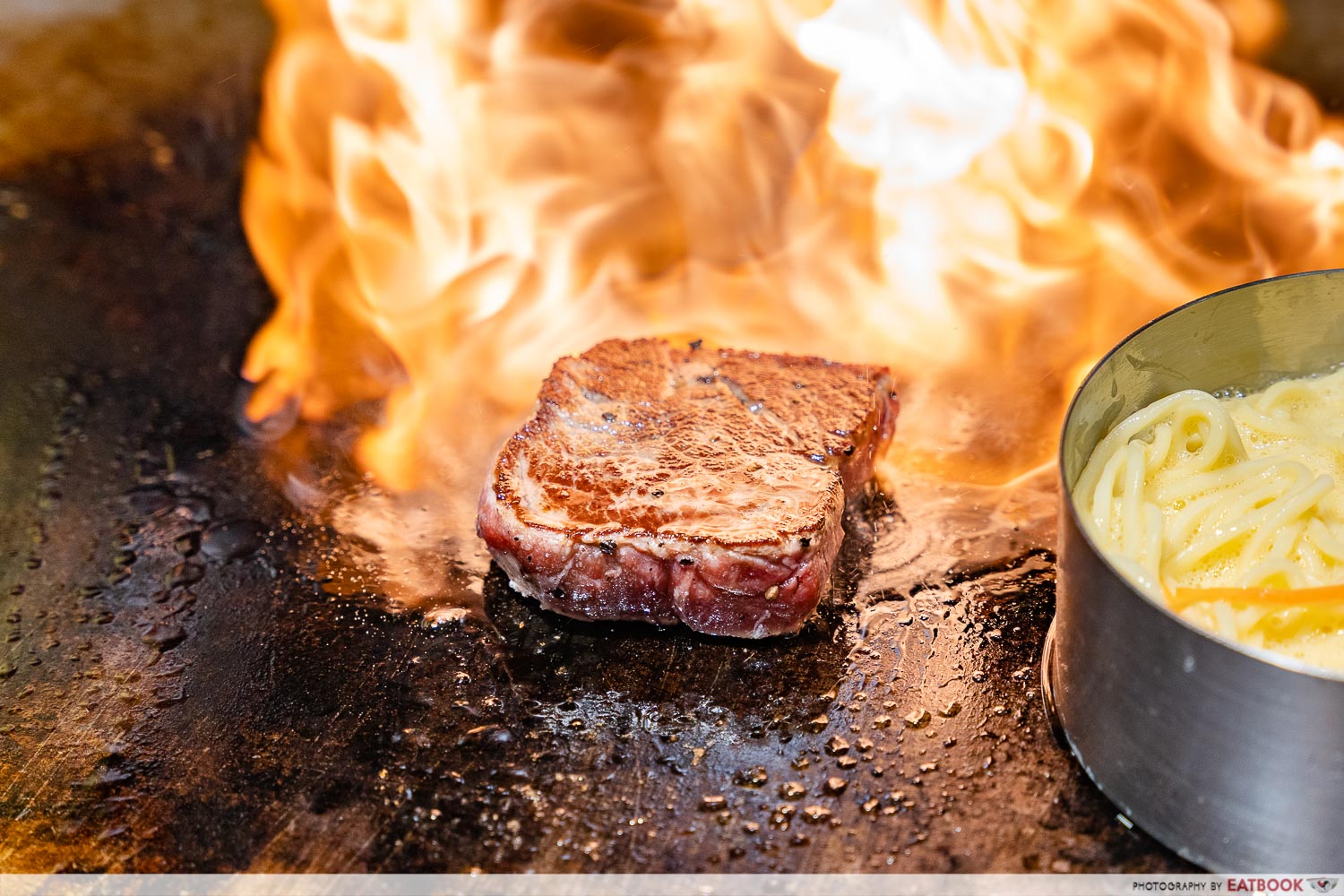 It is rare to be able to enjoy some fire theatrics with a casual meal at a food court, but FIREYAKI, a new stall at Food Junction of Junction 8 gives you just that. This teppanyaki-centric stall comes with a menu of teppanyaki rice bowls such as Teppan Tenderloin Steak ($10.90) and Soy Glazed Chicken Chop ($8.20).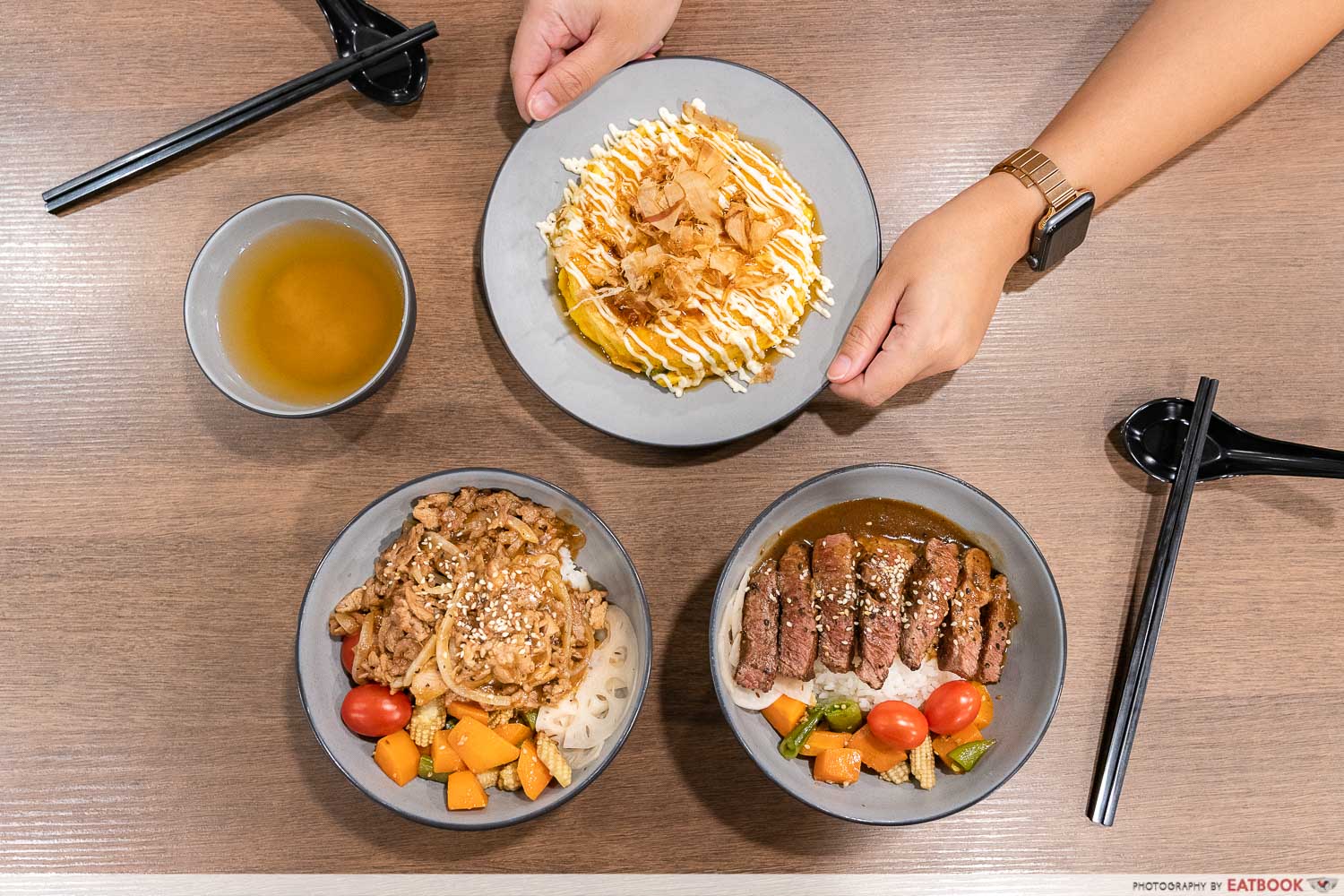 Everything is cooked on the hot griddle, giving the meats a beautiful sear and aromatic char. There's even an option to top up $1.50 to watch the chef turn the white rice into a fragrant egg fried rice in front of your eyes. You can also try their Ramen Yakisoba Pancake ($7.20) that is served thick with luscious drizzles of kewpie mayo and yakisoba sauce.
Unit Number: Stall 18, #04-01, Food Junction
Website
---
3. Kam's Roast
---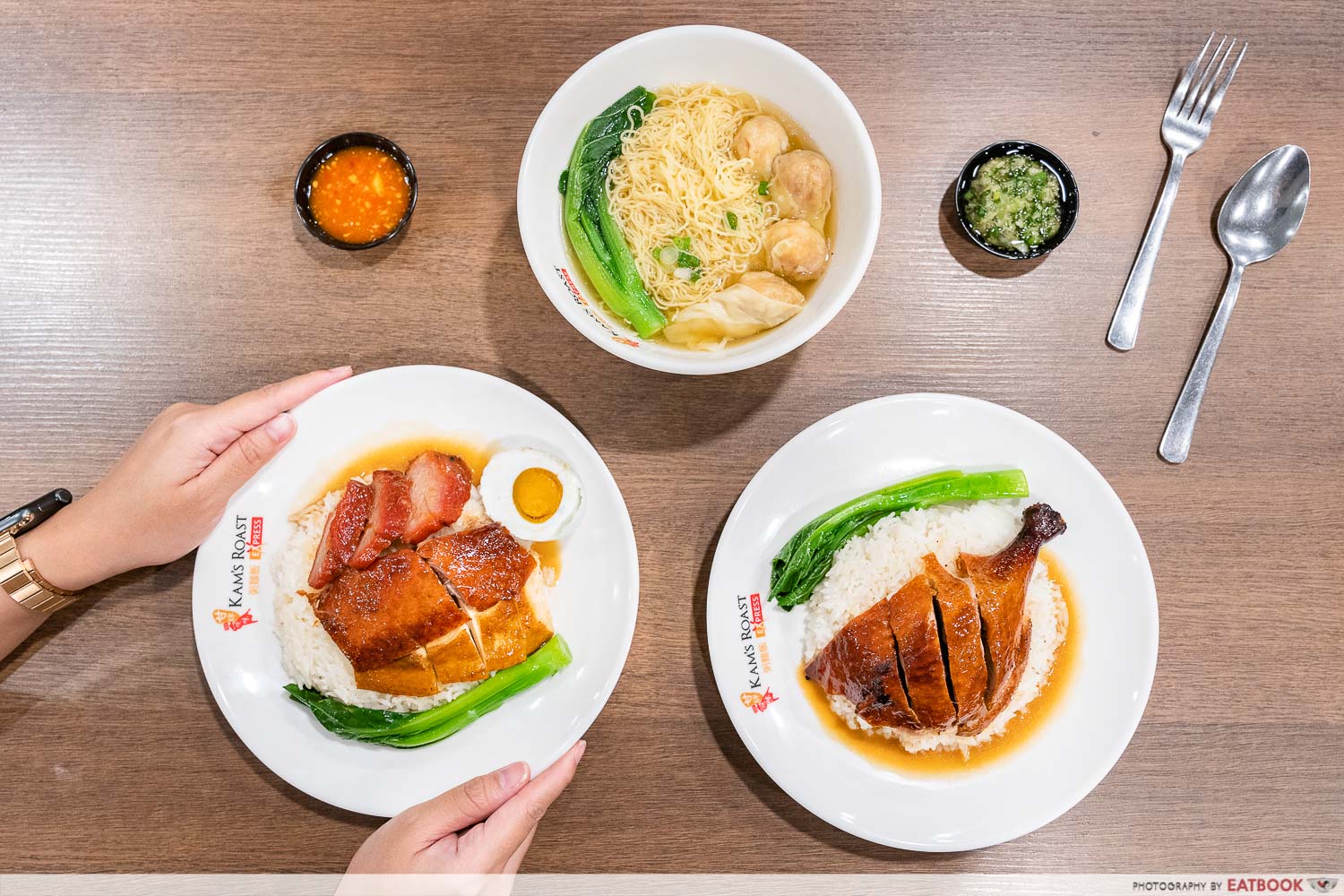 Kam's Roast brings a piece of the one-Michelin starred Kam's Roast Goose in Hong Kong to Bishan folks at their Food Junction stall in Junction 8. Savour the quality roast meats priced from $7.80 for a Roast Duck Rice, BBQ Pork Rice, or Crispy Roast Pork Rice.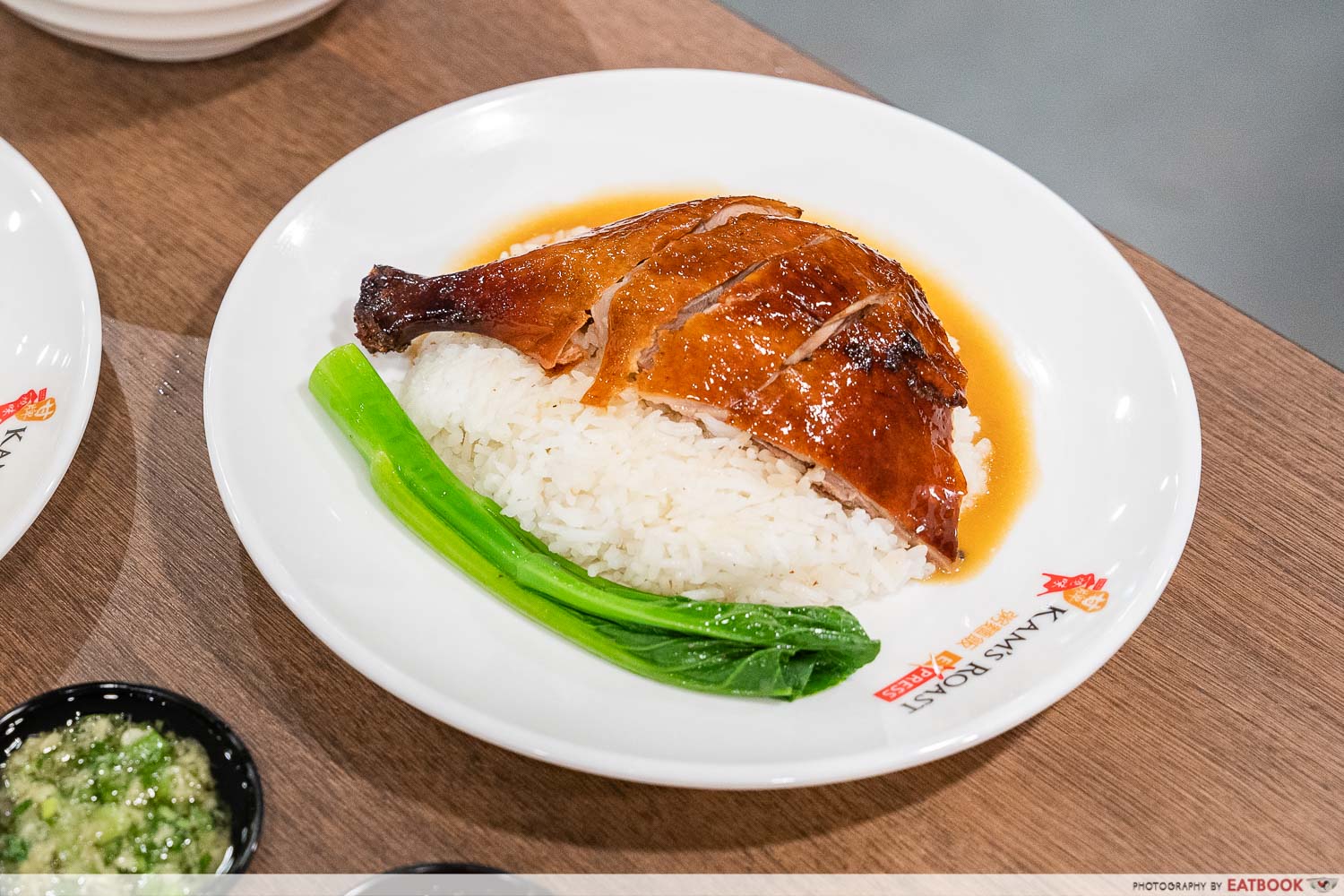 Get their Roast Duck Drumstick Rice ($10.80) for a juicy, tender, and hefty piece of duck with a bed of white rice. You can expect a mouth-watering ratio of fatty and lean meat for each serving, but we recommend topping up $5 more for meaty prawn wonton soup and crunchy poached choy sum. 
Unit Number: Stall 16, #04-01, Food Junction
Website
---
4. Yakiniku Like
---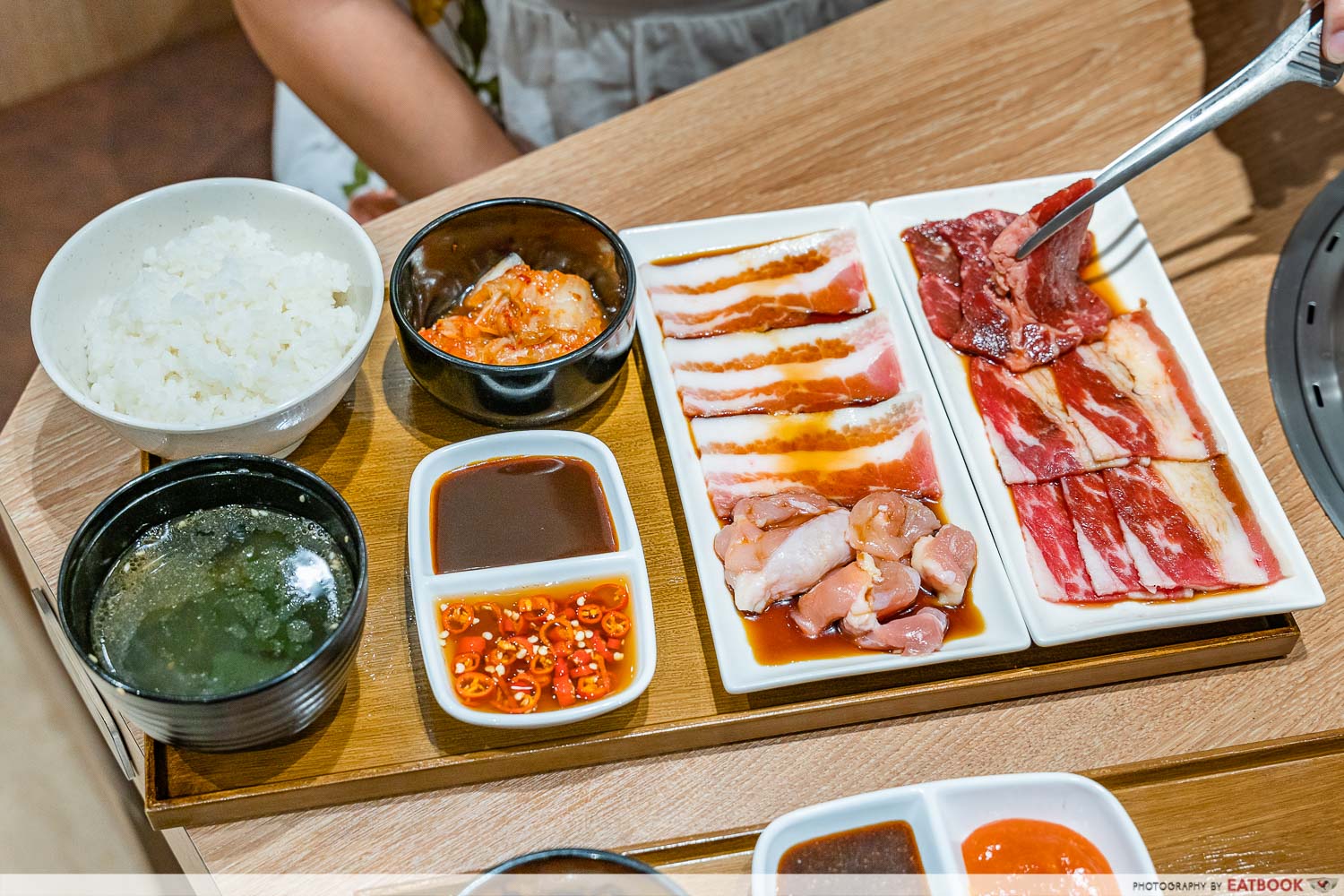 Here's one for foodies on a budget! From signature U.S. Karubi to Japanese Wagyu, Yakiniku Like offers a wide variety of meats for both big groups and solo diners. Treat the fam bam to a value-for-money spread, with prices starting from only $9.80 for a set meal served with rice, soup, and a side of kimchi or salad.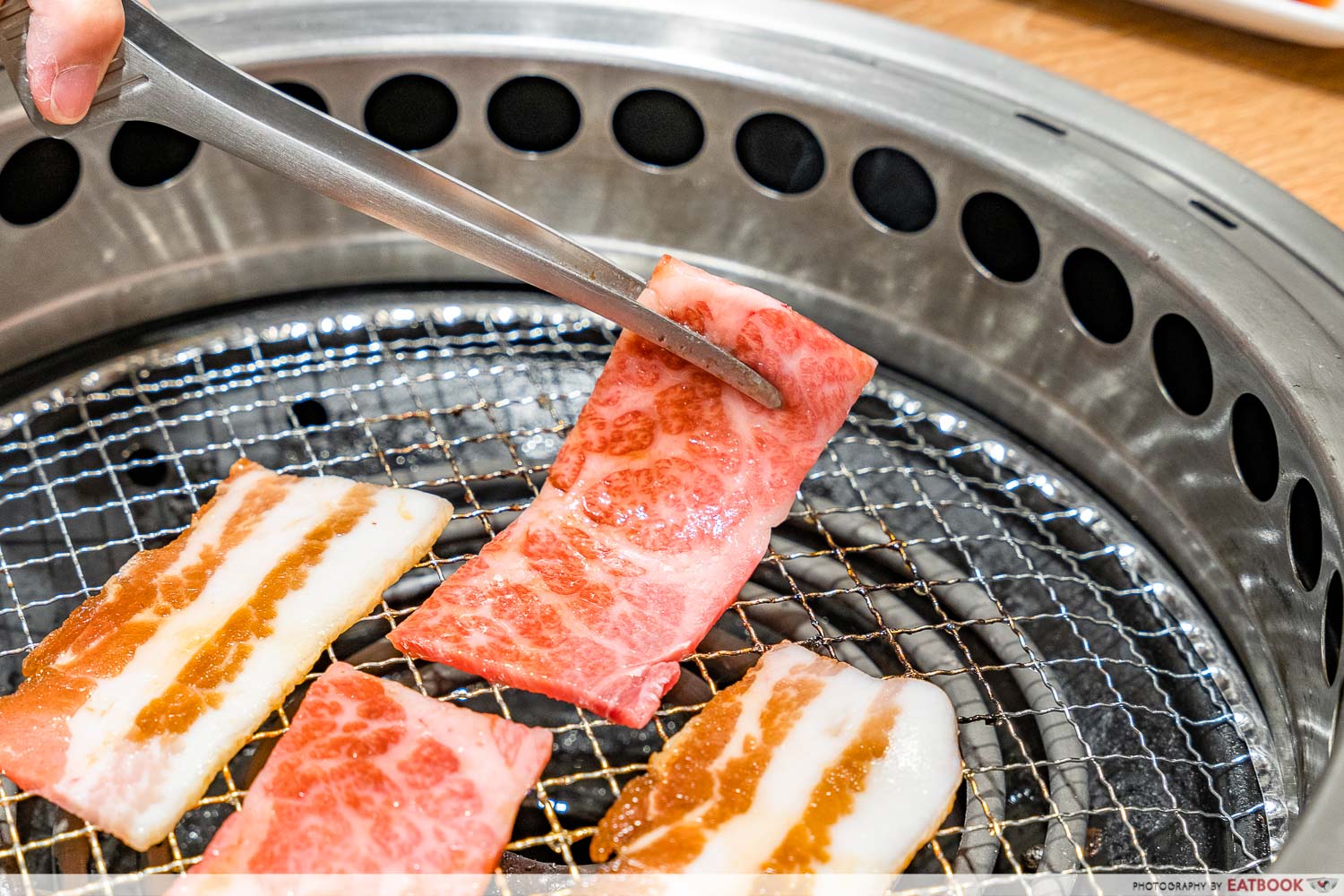 If you love fatty cuts of meat, you must try their Premium Karubi Trio Set ($29.80) or Like Quattro Set 200g ($17.80). The former comes with A5 Wagyu, sporting mouth-watering marbling, which is then rendered into juicy beef over the barbecue. The latter features beef, pork belly, and chicken thigh, for a platter with a variety of textures and flavours.
Unit Number: #01-40
Website
---
5. 争鲜GOGO (SUSHI GOGO)
---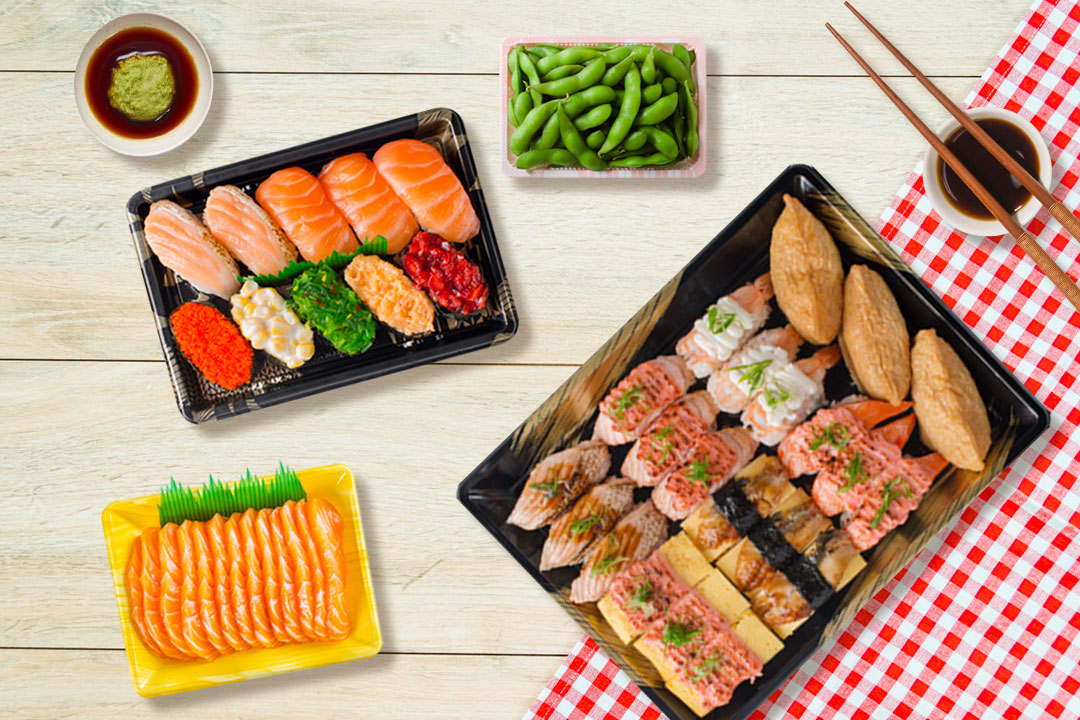 The newest kid on the block at basement one of Junction 8 is 争鲜GOGO (SUSHI GOGO), where you will find party platters at only $22 for more than 20 pieces of sushi. Mentaiko lovers must try their Party Platter B, which comes with mentaiko salmon, tamago, prawns, and more.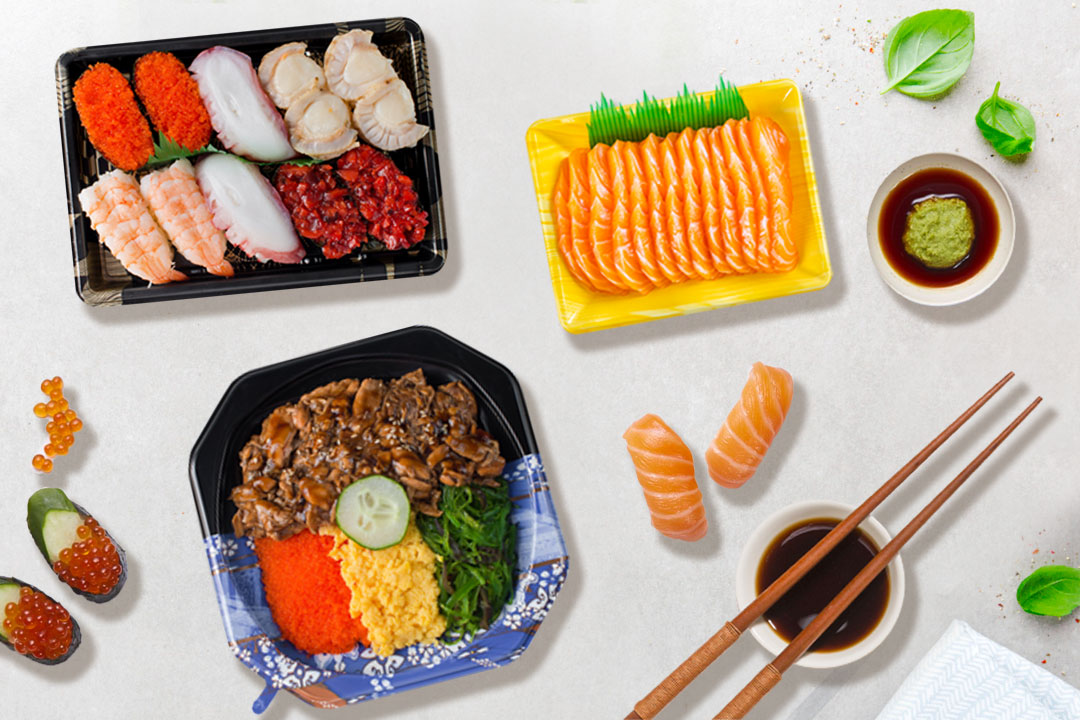 You can also normalise eating alone and romanticise it by getting takeaway bentos that not only looks delicious, but are friendly on the wallet. Excellent deals include their Grilled Salmon Belly Don ($6.50), Mackerel Don ($5.50), or 10-piece Salmon & Gunkan ($5) and Mixed Seafood ($4.50) platters.
Unit number: #B1-23
Website
---
Bonus: Hokkaido Baked Cheese Tart
---
Hokkaido Baked Cheese Tart first won our hearts with their rich, indulgent, and melty Original ($3.20) cheese tarts. Soon after, it was the sweet-salty Salted Egg ($3.60) cheese tarts which got us hooked. They have since added even more flavours onto their menu, including Hokkaido Egg Brûlée Tart ($2.60) and the crowd-favourite premium Durian ($3.60) tart.
Hokkaido Baked Cheese Tart has an ongoing buy-5-free-1 promo that is great for anyone looking to try out their newer flavours. While there are also savoury items such as their handmade chicken pies, do take note that this promo is limited only to the tarts!
Unit Number: #02-30
Website
---
What to eat at Junction 8
---
Located in the bustling part of Bishan, Junction 8 is not shy of places to eat. We've sipped and dined our way around the area to showcase a refreshed list of options to please the fussy tastebuds of the whole family. Keep this round up of yummy eats at the back of your hand and impress anyone asking for food recommendations!
Address: 9 Bishan Place, Singapore 579837
Mall opening hours: Daily 10am to 10pm
Nearest MRT Station: Bishan (NS17/CC15)
Photos taken by Zi Hui Tan.
This post is brought to you by CapitaLand.