---
Get to know Holland Drive Food Centre
---
Even though I attended school near Holland Village for two years, I had only ever been to Ghim Moh Food Centre, for it is Holland Drive Food Centre's better known sibling. Only after I graduated did I come across this food haven, that is just a mere bus stop away from Buona Vista MRT Station. Here is a list of my favourite stalls that I've collated after visiting this underrated hawker centre near Hollang Village a couple of times.
---
1. Traditional Carrot Cake
---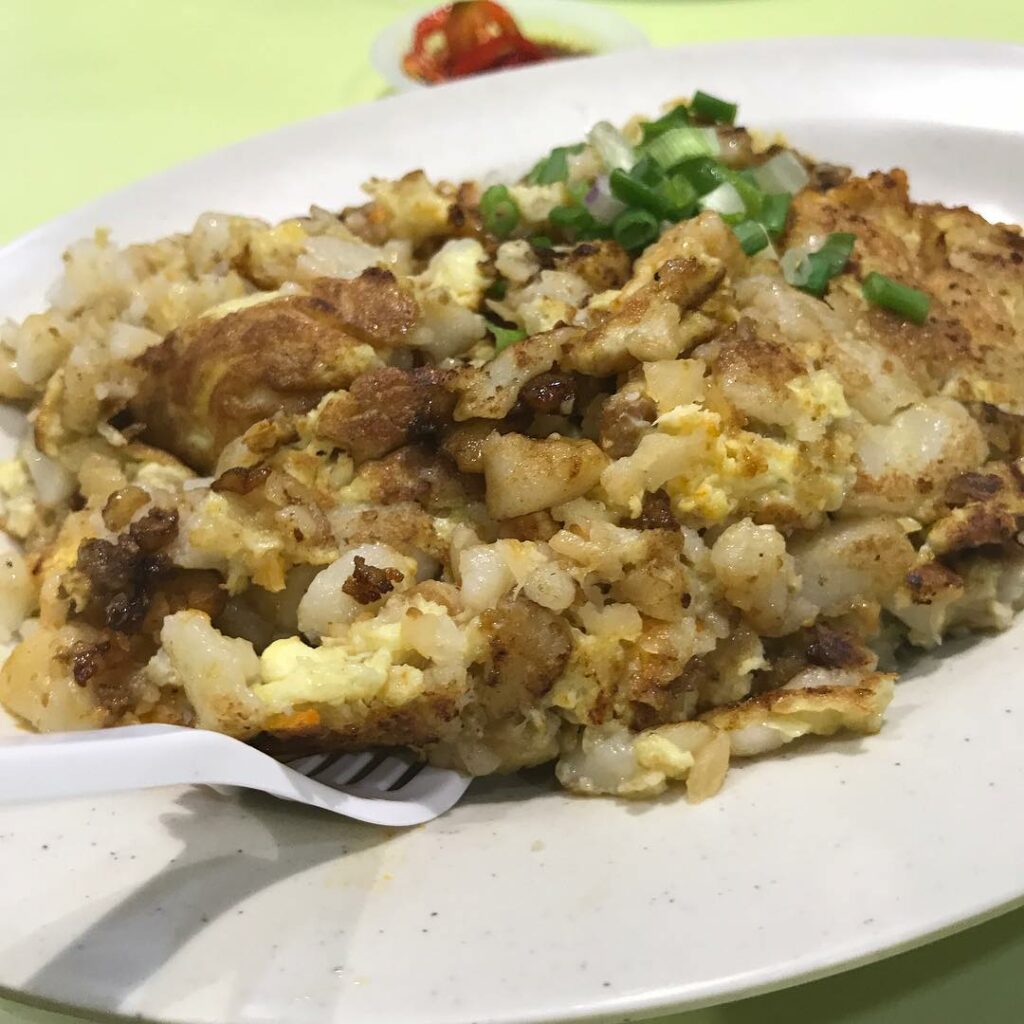 Image credit: @xu_miyan
Should you have any cravings for good ol' chai tow kway, Traditional Carrot Cake will be more than happy to serve you a comforting plate of old-school Black/White Carrot Cake($2/$3). In the mix of eggs fried to crisp and soft radish cake, lies a trove of crunchy chye poh, giving the dish a salty burst of flavour. Sprinkled with some chopped spring onions, this dish is definitely worth the calories.
Find out where to get more cheap and good fried carrot cake!
Unit number: #02-20
Opening hours: Daily 6:30am to 1pm
---
2. Cheng Heng Kway Chap And Braised Duck
---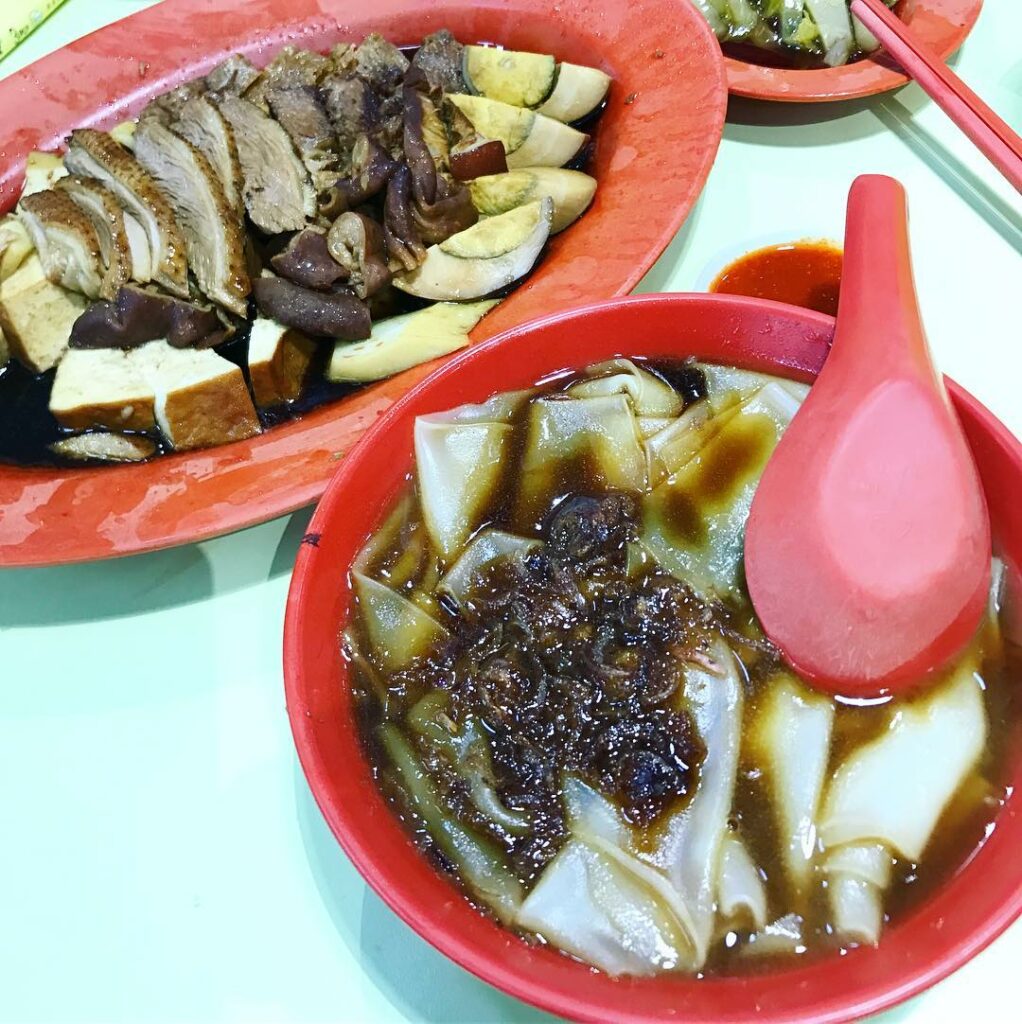 Image credit: @singaporeyummy
From the never-ending queue at Cheng Heng Kway Chap And Braised Duck, it's easy to tell that this stall is surely a crowd-favourite. Their Kway Chap ($3.50) comes with a bowl of silky smooth kway, glistening in a slightly herby broth,as well as generous portions of braised offal, braised duck meat, and braised eggs.
Unit number: #02-05
Opening hours: Daily 7:30am to 2:30pm
---
3. Ru Ji Fishball Noodles
---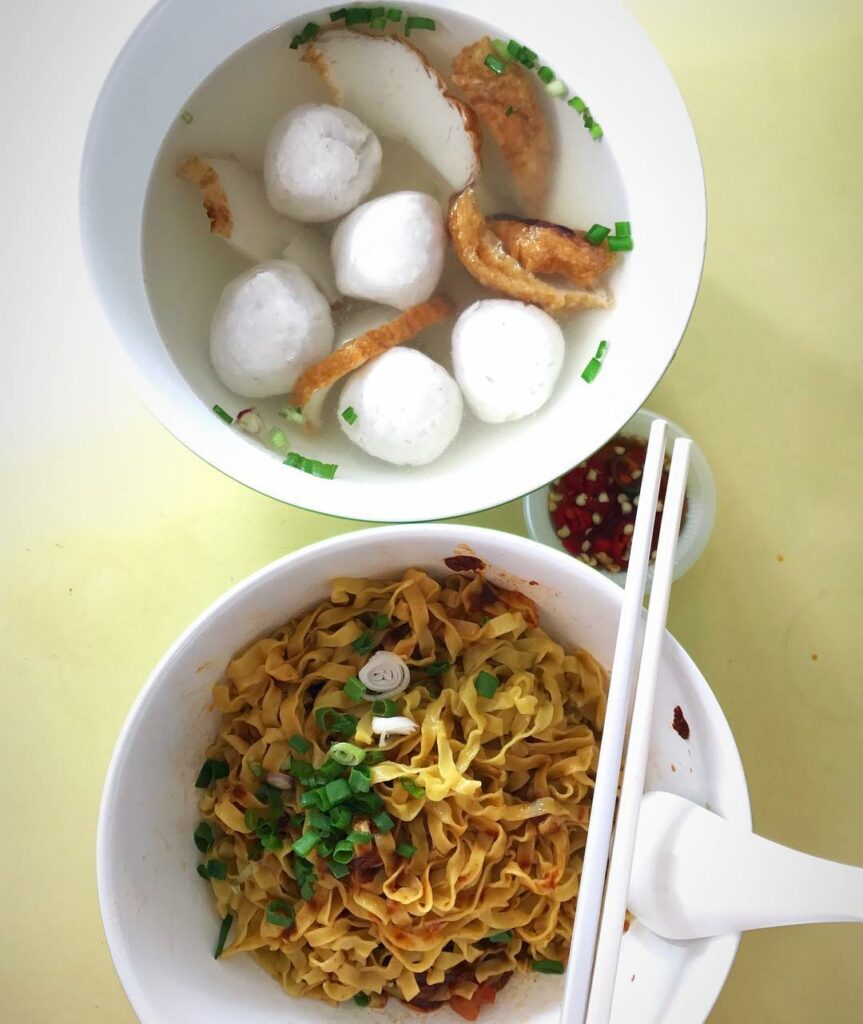 Image credit: @hunkyhock
After hearing many sing praises about Ru Ji Fishball Noodles, I decided to give their Dry Mee Pok Fishball Noodles ($3/$4/$5) a shot. The al dente noodles were laced with traces of their house-made chilli and showered with a generous amount of pork lard. The aroma whetted my appetite, but the springy and surprisingly sweet fish balls had all my attention. Apparently, the boing boing fishballs are handmade daily by the boss alone. His efforts are truly commendable, and his fishballs are definitely worth braving the queue for.
Unit number: #02-28
Opening hours: Tue-Sun 7am to 1pm
---
4. Hakka Noodles
---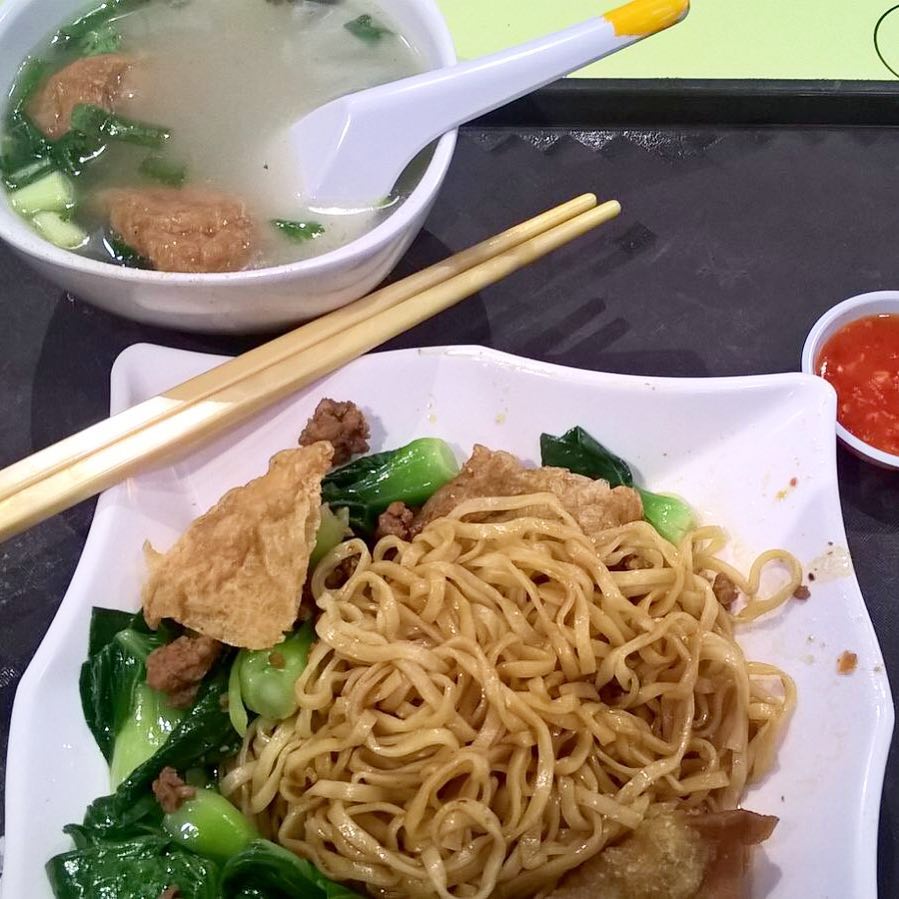 Image credit: @pastorwithanappetite
The two ladies who own Hakka Noodles start preparing for their day at 3:30am every morning and usually finish selling everything by noon. Their Yong Tau Fu ($3/$4/$5) comes with a fixed set of handmade ingredients and a bowl of springy noodles doused in a savoury house-made concoction. Ask nicely and you are most likely able to switch your least favourite ingredients for your best pick. Down the last drop of their tasty YTF soup to end this homey meal!
Unit number: #02-15
Opening hours: Daily 5am to 2pm
Tel: 9470 3110
---
5. Yap Kee Wanton Mee
---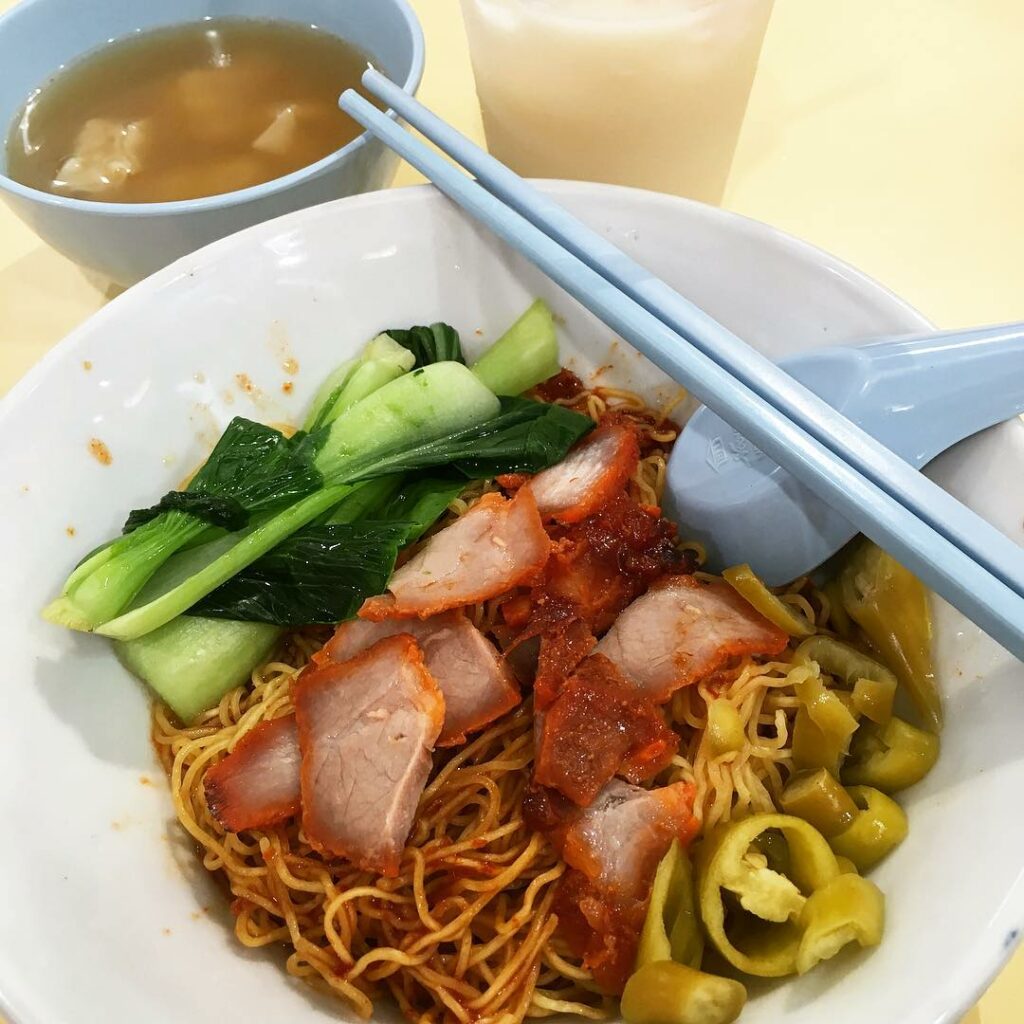 Image credit: @eat_after_eating
This is where I go to for a fix of good wanton mee. The owners of Yap Kee Wanton Mee capture the hearts of customers with their springy noodles, house-made chilli, handmade wanton, and also their friendly and chatty personalities. It is with reason that customers return continuously despite the long waiting time. Give the mee a good mix and slurp those noodles up; the tantalising flavours of the dish will have you swooning. Prices start from $3.50 for a bowl of wonton mee.
Unit number: #02-04
Opening hours: Daily 6pm to 2pm
Website
---
6. Aini Muslim Food
---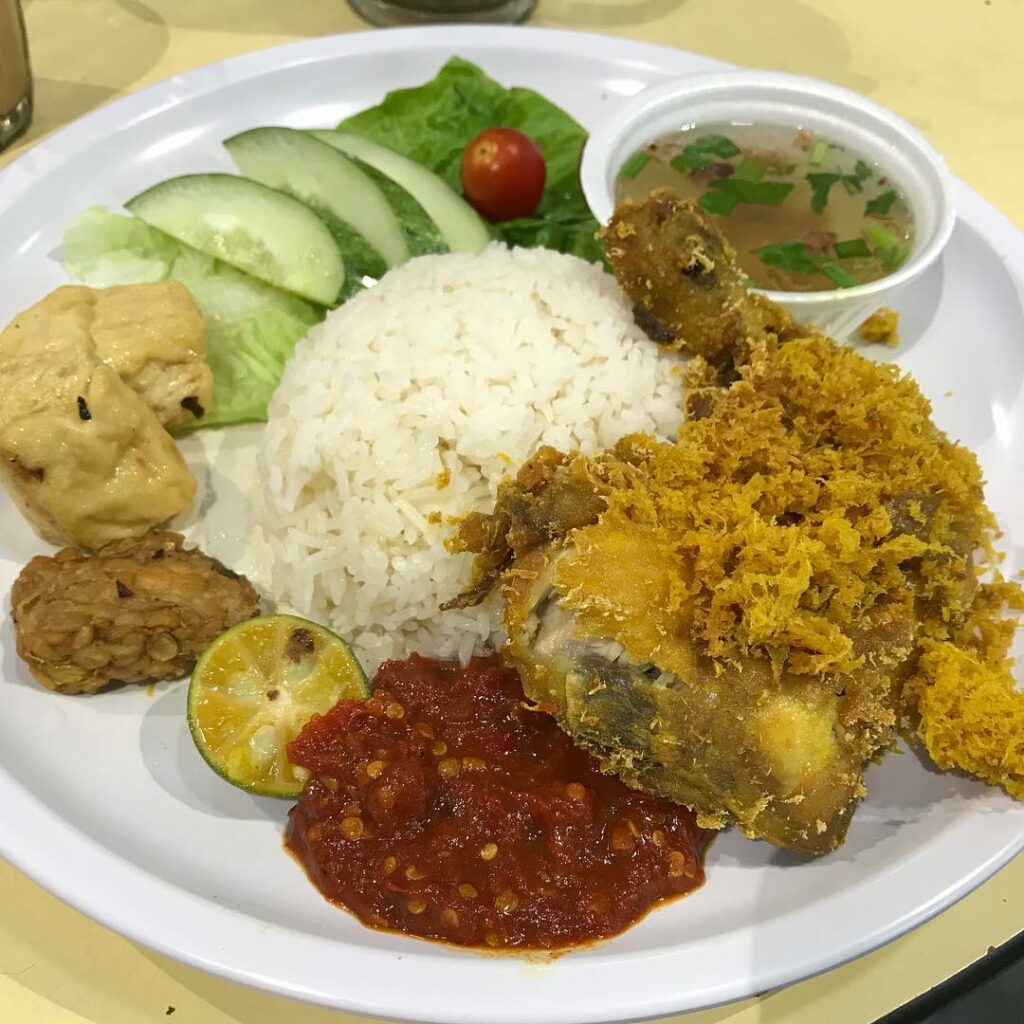 Image credit: @hunkyhock
My favourite part about Aini Muslim Food's Ayam Penyet ($4) is the sambal. The fiery sauce tingled my taste buds and whetted my appetite. Aside from that, the crispy fried crumbs that came atop the tender ayam were so addictive. Don't forget to add the lime, as it adds a refreshing touch and cuts through the greasiness.
Unit number: #02-14
Opening hours: Mon-Sat 8am to 2pm
---
7. Leong Wei Roasted Delights
---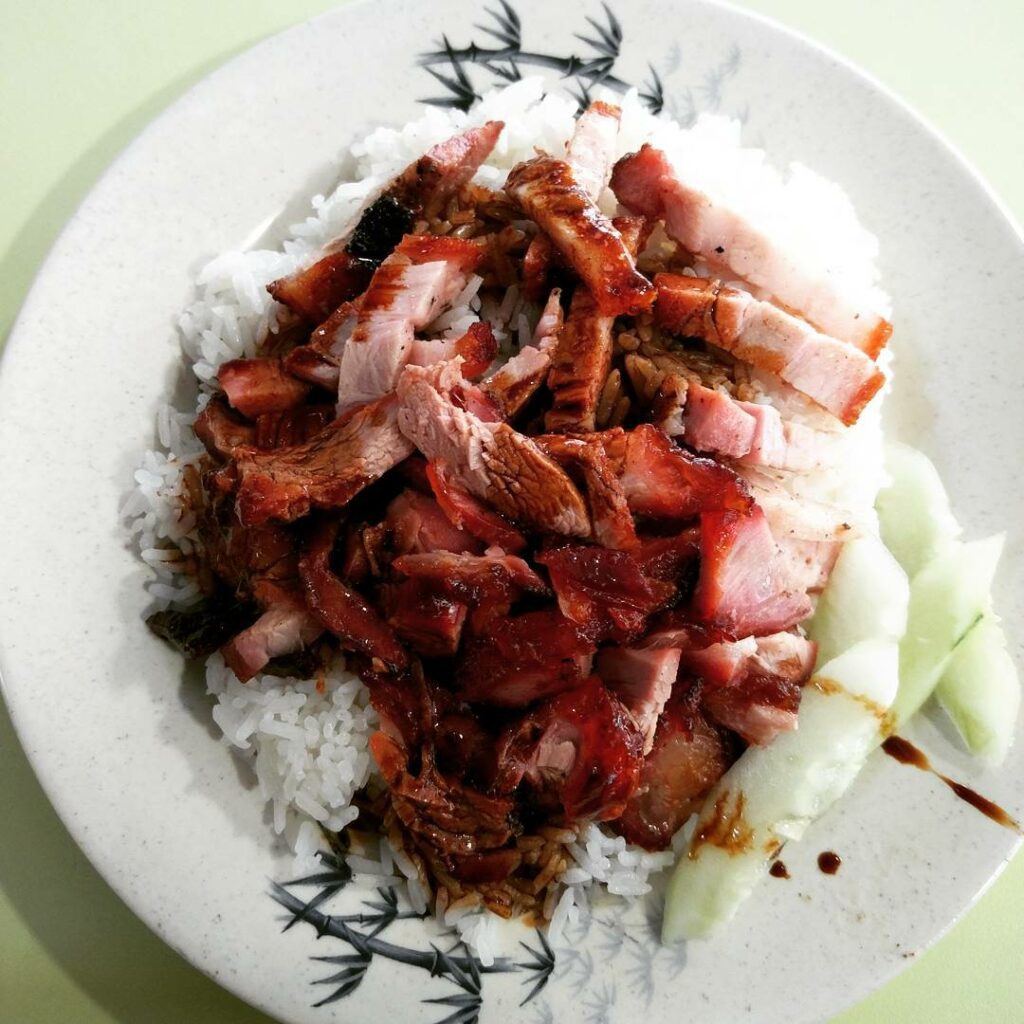 Image credit: @ivancpk
When I see Char Siew Roasted Pork Rice at $3, I order. Leong Wei Roasted Delights may command a long queue, but the thought of the crispy skin on the sio bak and tender char shao always keeps me in that long chain of hungry people. The sauce that's drizzled all over the plate has a lightly sweet and charred flavour. Their Braised Duck Rice and Roasted Duck Rice start from $2.50 – what an affordable price!
Unit number: #02-36
Opening hours: Fri-Wed 11am to 7pm
---
8. Rojak Line
---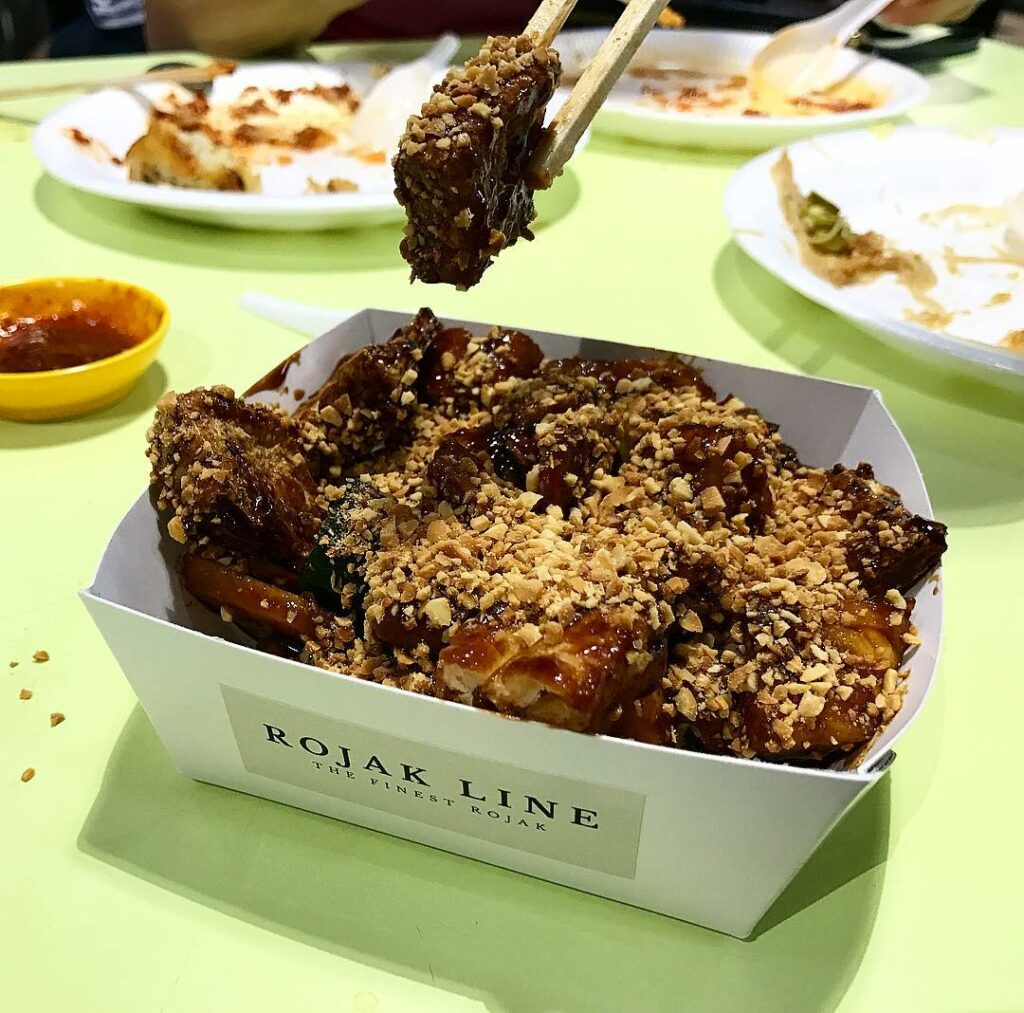 Image credit: @simbocun
Meet Debbie, the boss of Rojak Line, a rojak enthusiast who doesn't like hae ko (shrimp paste). She ended up starting her own rojak stall, selling vegetarian rojak for like-minded people who don't like shrimp paste: one of the most important ingredients in rojak. Many who tried her ROJAK LINE rojak ($4/$5/$6/$8) couldn't even spot the missing ingredient! Guava and green apple add a refreshing crunch to the dish, which is oh-so-addictive. She also sells Vegetarian Popiah ($1.80).
Unit number: #02-13
Opening hours: Daily 7am to 2pm
---
9. Da Chang Jin Chee Cheong Fun
---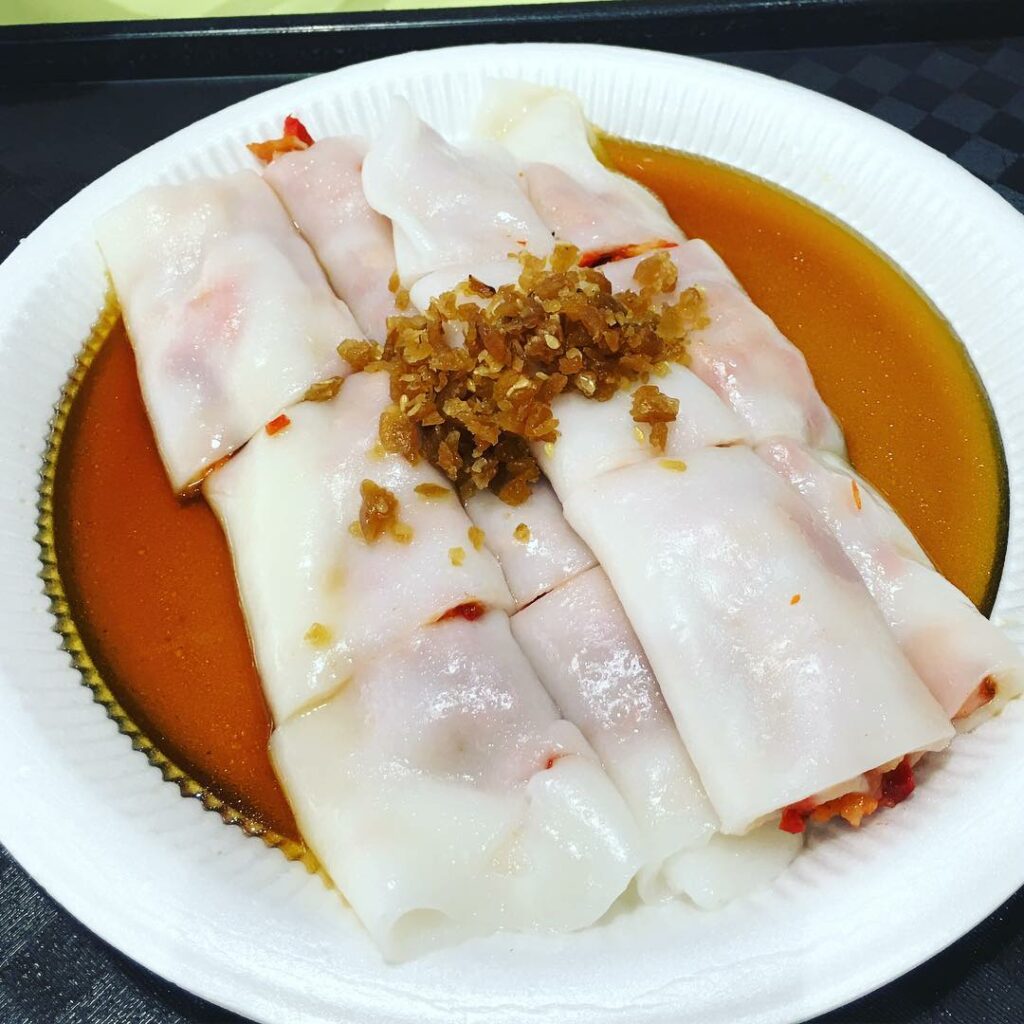 Image credit: @ohmydia
Da Chang Jin Chee Cheong Fun captures the attention of people with their Hong Kong-style chee cheong fun that comes with six different toppings, from the conventional char siew to creative smoked salmon. Their eye-catching Fish Roe and Smoked Salmon Chee Cheong Fun ($5) puts a twist on this breakfast dish, which many enjoy. Freshly made to order, this stall surprises its customers by switching up the typical fried shallots with a salty burst of chye poh.
Unit number: #02-33
Opening hours: Daily 7:30am to 3pm
---
10. New Lucky Claypot Rice
---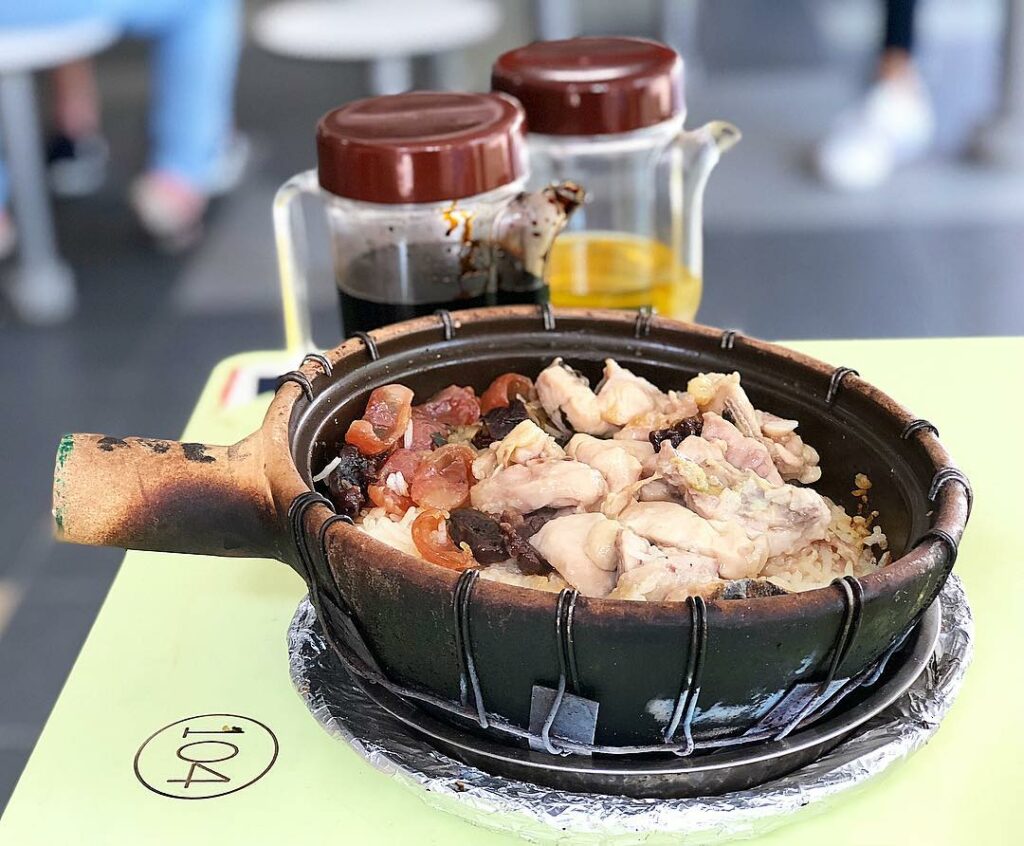 Image credit: @g13ndachiang
With a Bib Gourmand award under its belt, it is no wonder that New Lucky Claypot Rice boasts a long queue at all times. Their Claypot Wu Wei Rice ($10/$15/$20/$25) is topped with chunks of tender chicken, smokey lap cheong, and a handful of salted fish. Season the dish to your liking with sesame oil and dark sauce. Remember to get the charred bits at the bottom! Those are the real treasures of this pot.
Unit no: #02-19
Opening hours: Thur-Tue 11am to 1pm, 5pm to 8:30pm
---
Overshadowed Holland Drive Food Centre
---
Now you know where to go when the lines at Ghim Moh get too frustrating. Note that some stalls may sell out early, which means closing earlier than the stated time. So remember to go down earlier to catch these delicacies. Check out Geylang Bahru Food Centre and Toa Payoh Lorong 8 Food Centre for more gems!
Address: 44 Holland Drive, Singapore 270044
Nearest MRT Station: Buona Vista