---
 Check out Toa Payoh Lorong 8 Food Centre
---
Despite spending four years of my life in CHIJ Secondary (Toa Payoh), I never really found time to explore the neighbourhood. My time spent at this area only revolved around school, HDB Hub, and occasionally Creamier, a nearby ice-cream cafe. That is, until my bestie's parents brought me to Toa Payoh Lorong 8 Food Centre for the first time just a year ago. I fell in love with the hawker centre immediately – it's lined with plenty of affordable and tasty food options! Here are 10 hawker stalls to try while you are there.
---
1. Tian Tian Fatt Teochew Porridge
---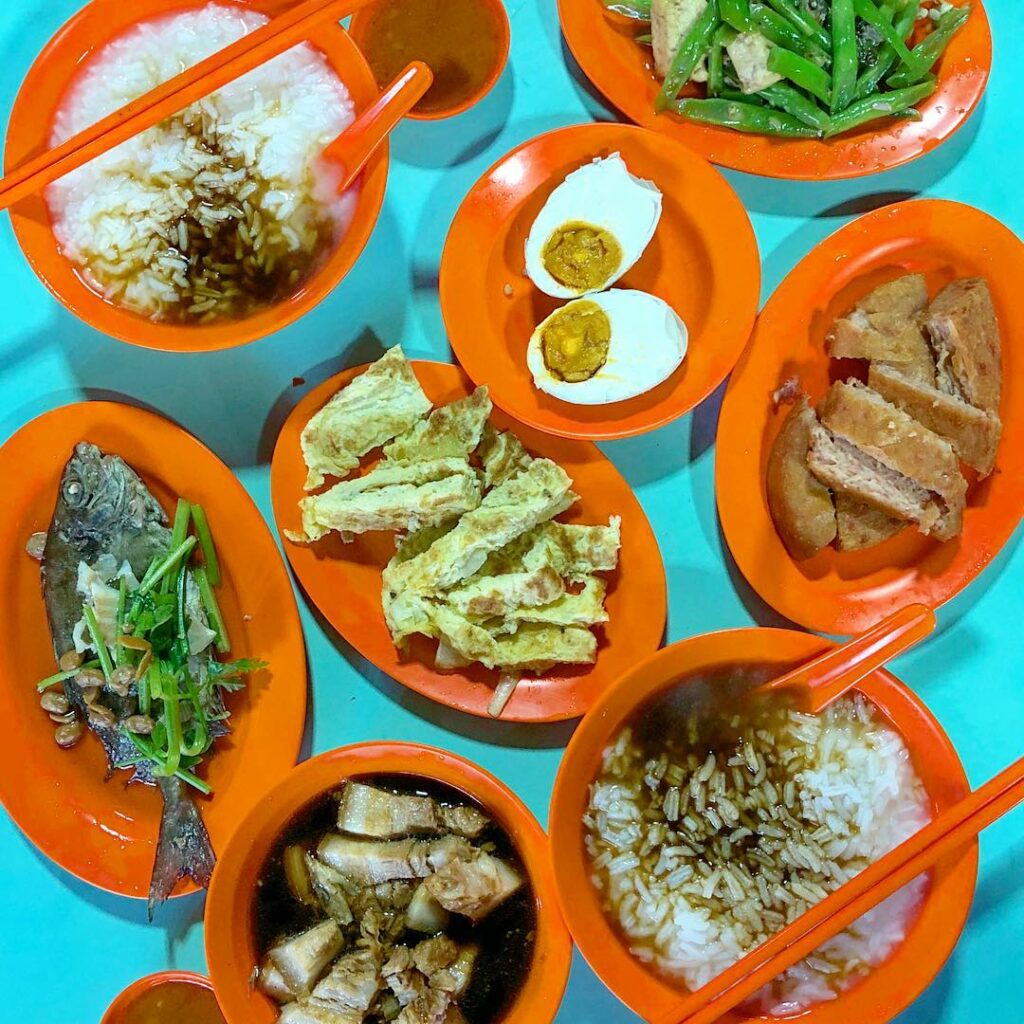 Image credit: @achually
The first time I stepped into this hawker centre, my best friend's parents brought me to eat Tian Tian Fatt Teochew Porridge. I remember being wowed by the variety of dishes that was offered and how affordable they are. We had eight dishes, including a steamed golden pomfret, and the bill came up to around $30. Don't miss out on their fried egg (from $1) and black sauce chicken wings (from $2) as you indulge in their steamed fish that go at seasonal prices. Revel in this homely meal that's perfect for a rainy day.
Unit number: #01-14
Opening hours: Mon-Sat 1pm to 1am

---
2. Shun Li Prawn Noodles
---

Image credit: @uncleeats   
Shun Li Prawn Noodles offers a refreshing broth that's light, yet robust in flavour. Their Prawn Noodles will only set you back $3 or $4. No fancy ingredients, just simple, old-school prawn noodles with all the familiar ingredients.

Unit number: #01-36
Opening hours: Tue-Wed, Fri-Sat 9am to 1pm, 6:30pm to 1:30am

---
3. Joo Chiat Beef King
---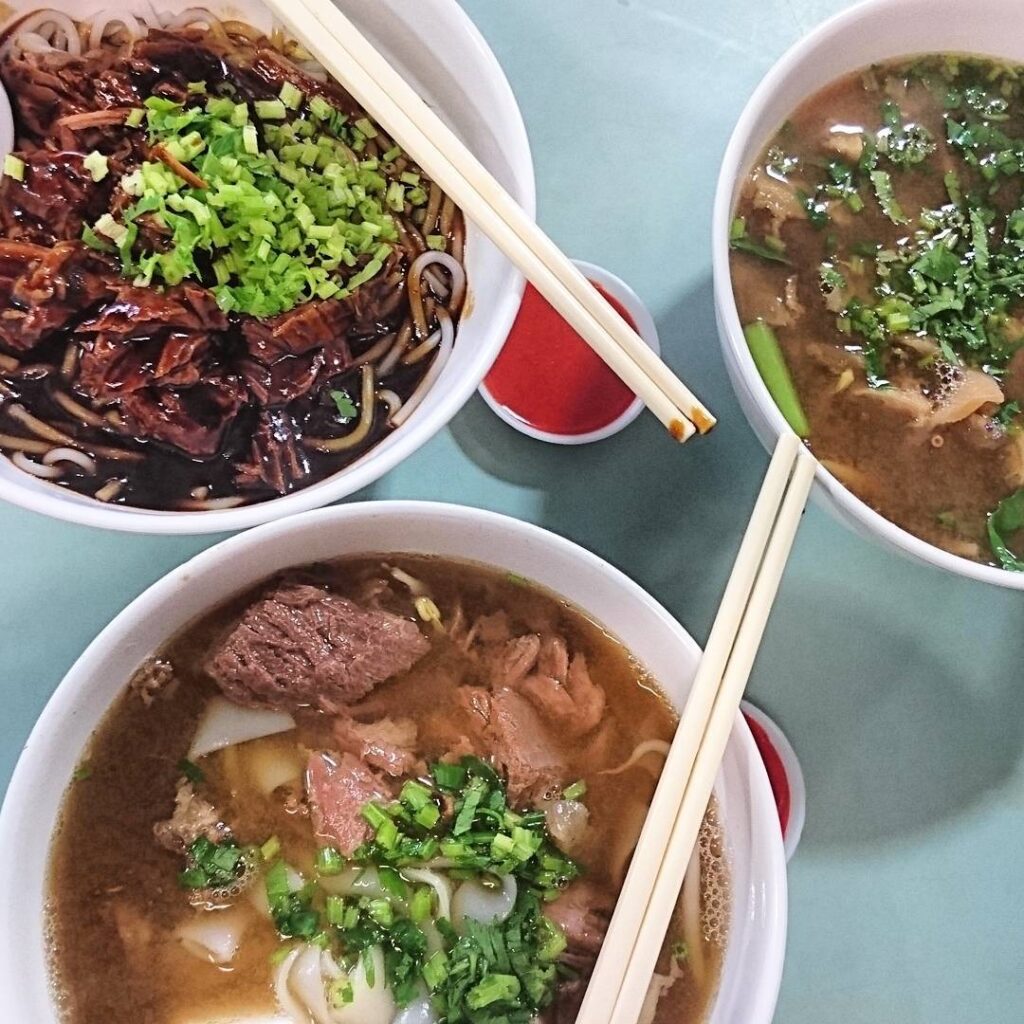 Image credit: @wen.jiak.where
Though I was trying so hard to resist the urge to buy a bowl of beef noodles from Joo Chiat Beef King, I still succumbed to the aroma of their beef broth wafting from the stall. Boasting generous portions, this stall serves Dry Beef Noodles ($3.50/$4.50) that's doused in a starchy beef sauce. The dark brown hue of the thick sauce was deceiving; I expected it to be heavy, but it was in fact light and tied the whole dish together. Sitting in an earthy, beefy, and robust broth, the noodles in the Soup Beef Noodles ($3.50/$4.50) were well-cooked, and I slurped it up with no effort at all.
Unit number: #01-09
Opening hours: Wed-Mon 11am to 9pm
---
4. Toa Payoh Scissors Cut Curry Rice
---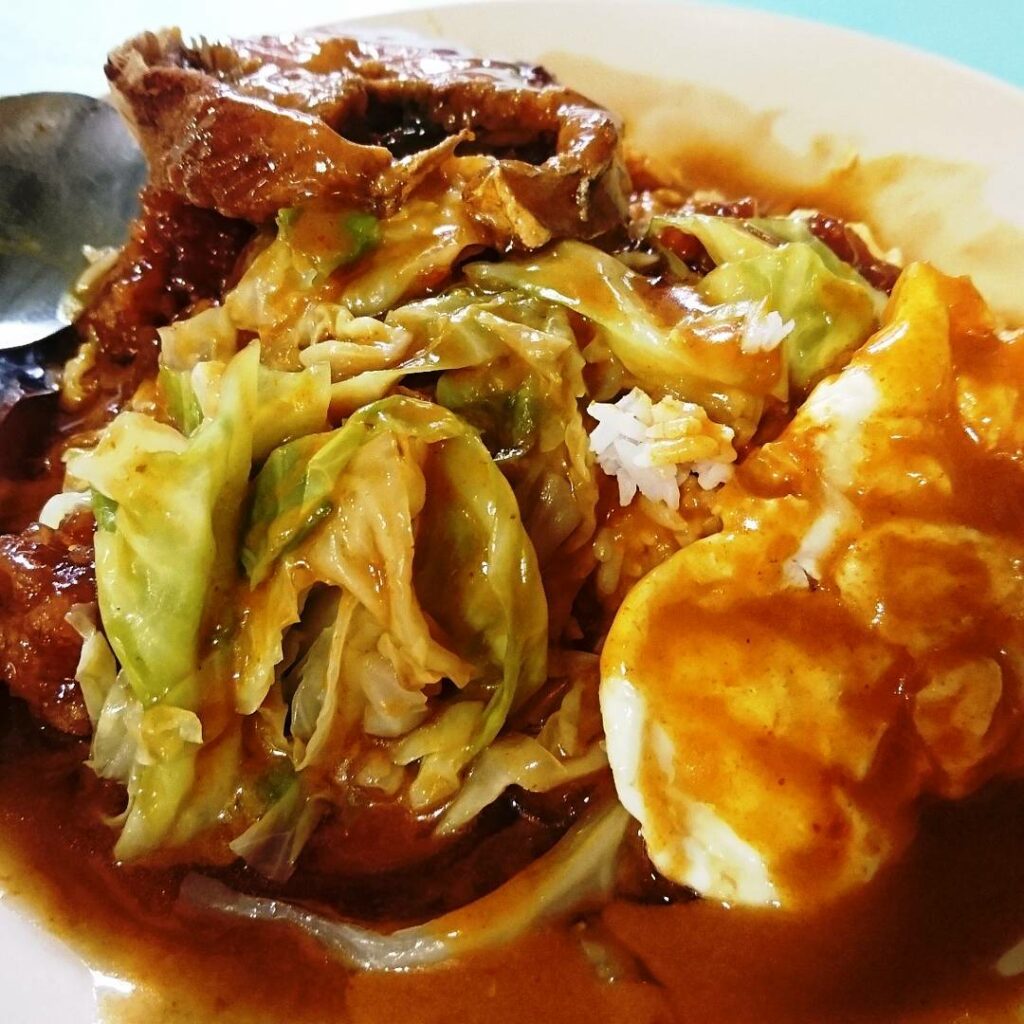 Image credit: @happily1986
This heart-warming plate of rice that's doused in a vicious curry sauce is from Toa Payoh Scissors Cut Curry Rice. Their curry is slightly saltier and grainier compared to typical curry rice's, and is comparable to curry from prata shops! Prices start from $2.40, and the curry goes best with their chicken cutlet, some cabbage and fried egg.
Check out more cheap and famous curry rice!
Unit number: #01-28
Opening hours: Sat-Thur 10am to 4pm
---
5. Tian Tian Fa
---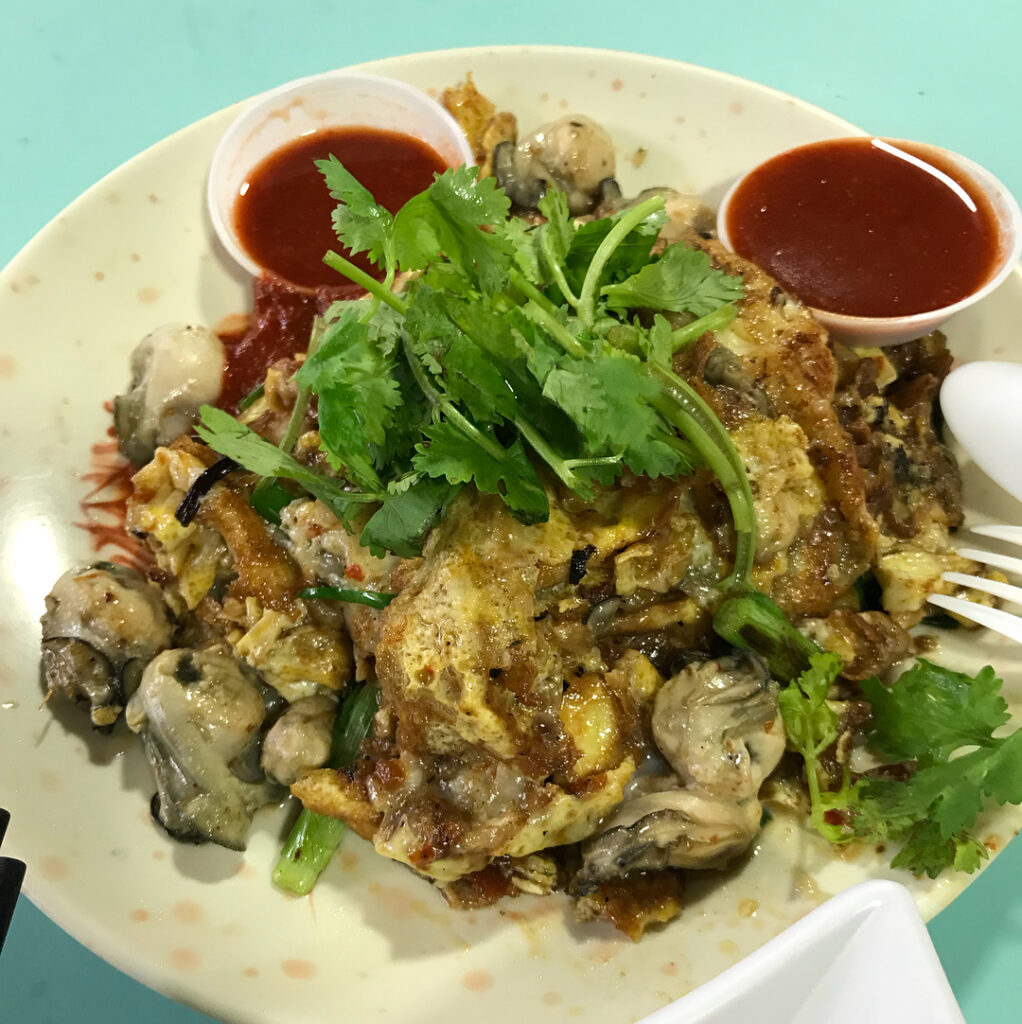 Image credit: @aaronlim.kopi
The wok hei aroma in Tian Tian Fa's Oyster Omelette ($4/$6/$8) is undeniable. Fried till crisp, the starchy eggs are crowned with a generous amount of plump, juicy oysters and it is a plate of savoury goodness. Their chilli sauce has the right amount of spice and oomph to it, making this dish irresistible. Tian Tian Fa also serves other dishes such as White/Black Carrot Cake ($3/$4) and Char Kway Teow ($3).
Unit: #01-42
Opening hours: Thur-Tue 10am to 9pm
---
6. Good Luck BBQ
---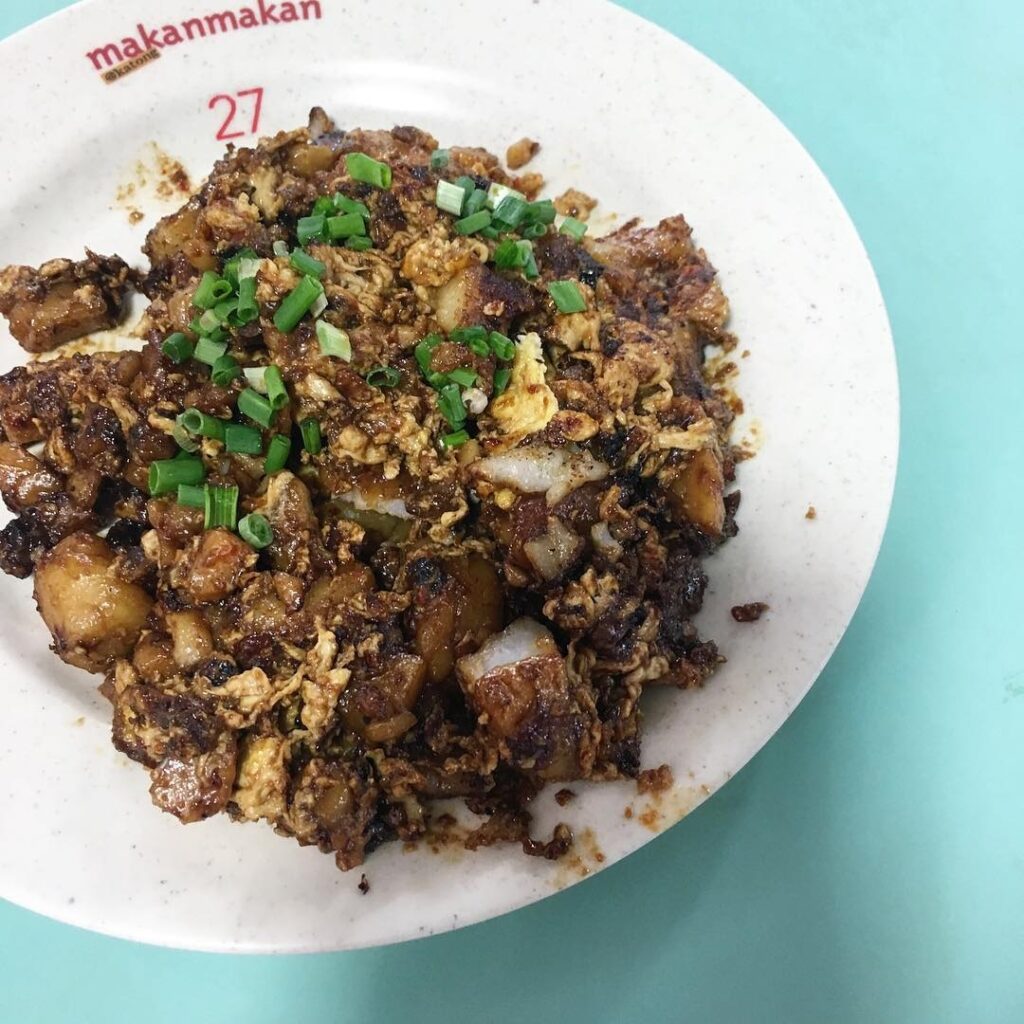 Image credit: @always_make_lemonade
Good Luck BBQ never fails to provide a comforting plate of Carrot Cake ($2.50/$3/$4). Boasting a good ratio of eggs to radish, the eggs are fried until crispy, while the radish pieces are slightly burnt on the edges. Plus, the ample amount of chye poh added to this dish adds on to its already smokey and savoury flavour.
Feast on more delicious fried carrot cake around our island!
Unit number: #01-13
Opening hours: Wed-Mon 6am to 12pm
---
7. East Seafood White Beehoon
---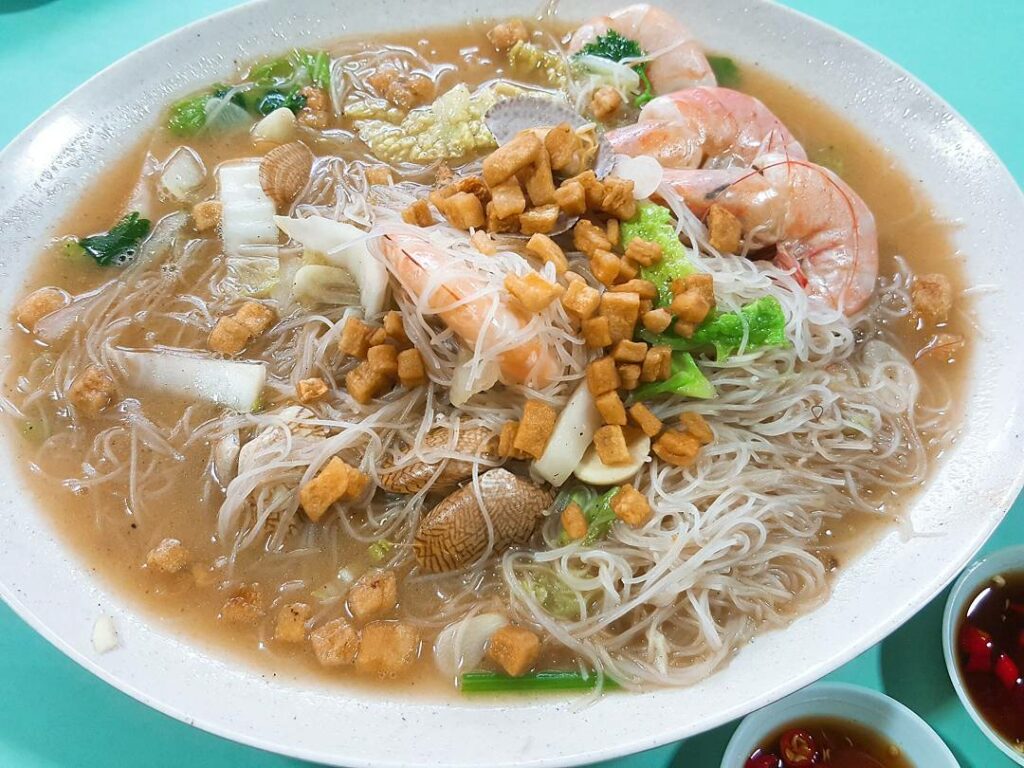 Image credit: @lxbrand
East Seafood White Beehoon offers wok-charred bee hoon that is left to braise in a rich and flavourful seafood stock. The addition of crispy pork lard adds a punch to the dish and helps to uplift the umami seafood notes. Prices start at $5, depending on what ingredients and size you get.
Find out where else to get more tasty seafood white bee hoon.
Unit number: #01-06
Opening hours: Tue-Sun 12am to 9pm
---
8. Seletar Sheng Mian
---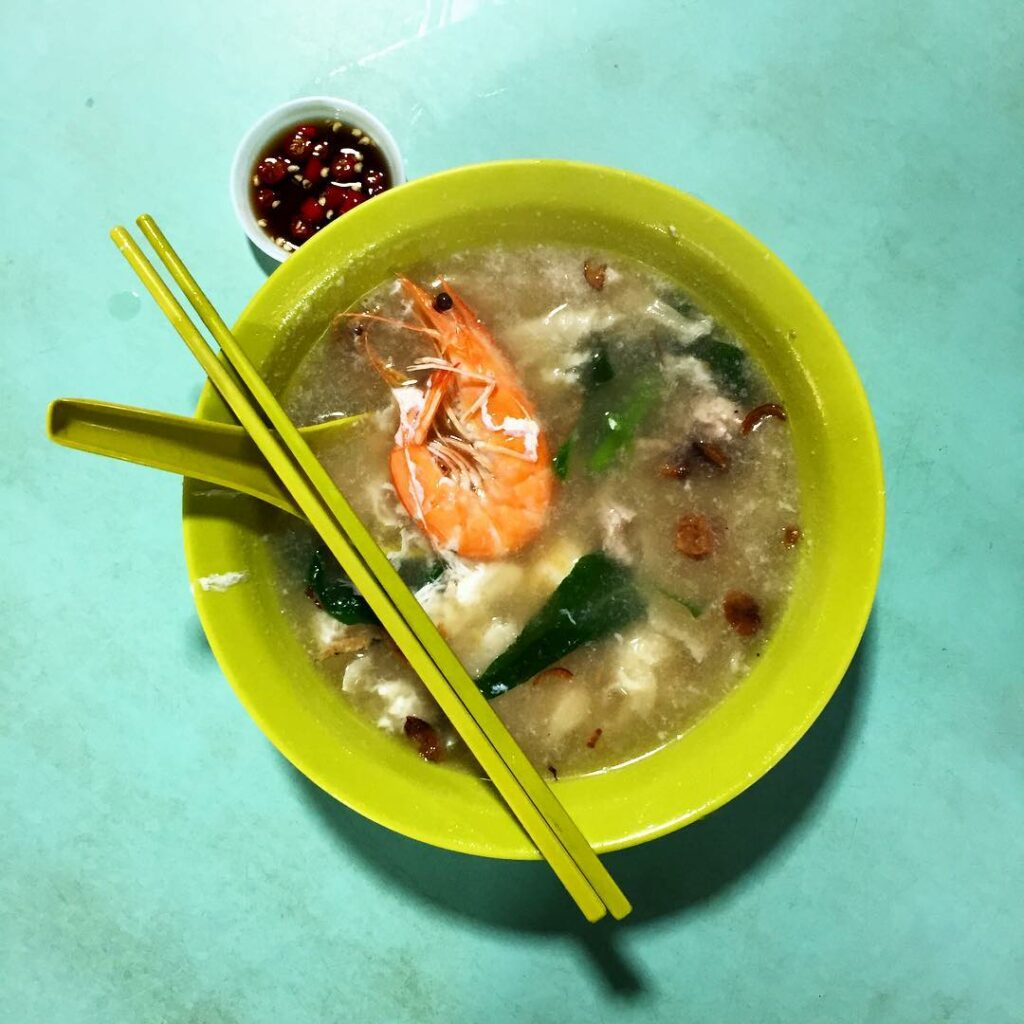 Image credit: @mapazzion
Mee hoon kuay has always been my comfort food. Though they are popular for their ban mian, Seletar Sheng Mian captured my heart and made me a returning customer with their Mee Hoon Kuay ($3/$4/$5). While most noodles out there are machine-made, the folks behind this stall actually hand-pulls their noodles. Their sweet broth will have you hooked, and their fiery chilli will make spicy food lovers fall in love with this stall.
Unit number: #01-05
Opening hours: Fri-Tue 6am to 2:30pm
---
9. Guan Kee Kway Chap
---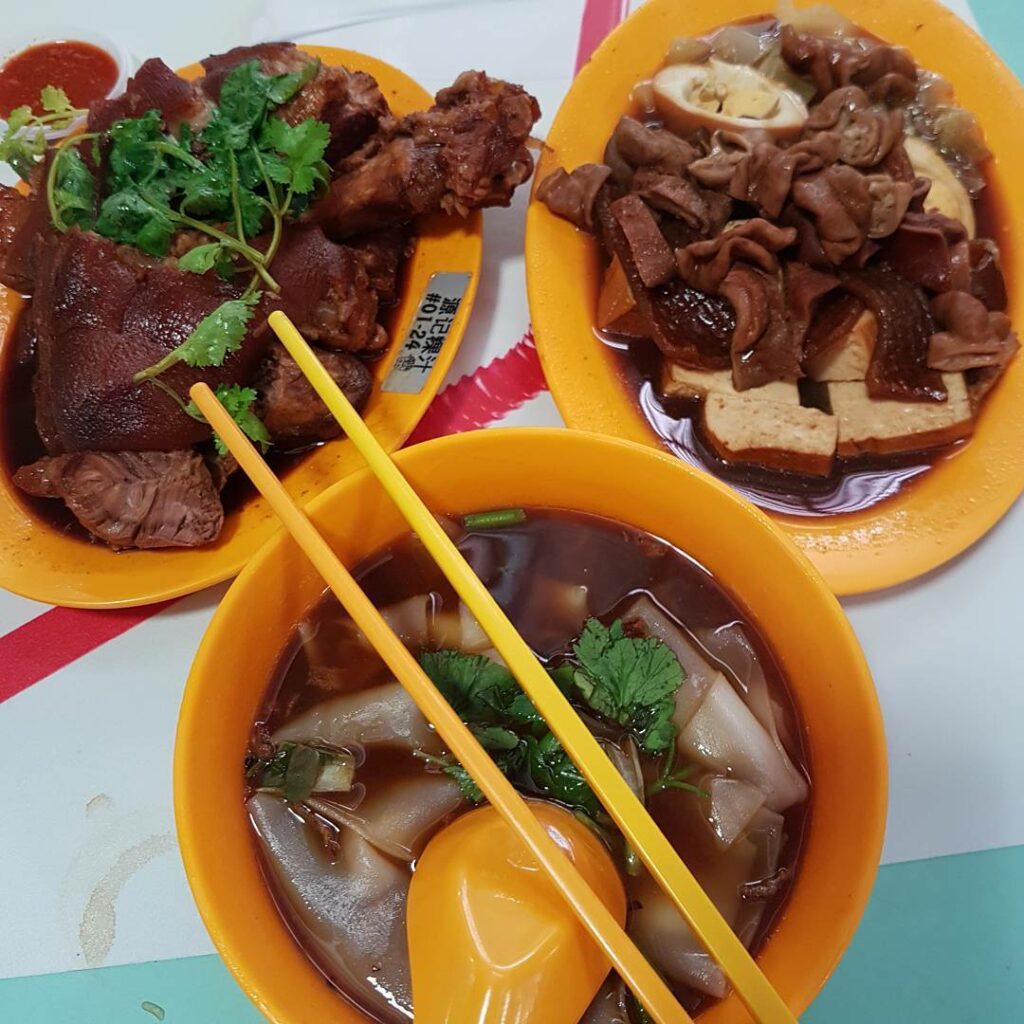 Image credit: @lovetravelswendili
For someone who has eaten one too many pig's organ dishes, I was shook by how the pig's intestines served at Guan Kee Kway Chap were odourless. Apparently, the boss spends a lot of time cleaning and preparing the innards to ensure there is no stench. Soaking in a slightly herby broth, the kway teow was so silky that I inhaled the entire bowl in a matter of minutes. The shimmering pig skin was my personal favourite. It was so soft, it melted in my mouth like butter. At $3 for a set, it's really affordable too.
Pop by these must-try kway chap and organ soup places too!
Unit number: #01-24
Opening hours: Mon-Wed 11am to 8pm, Sat 11am to 8pm, Sun 9am to 8pm
---
10. Four Seasons Ching Teng
---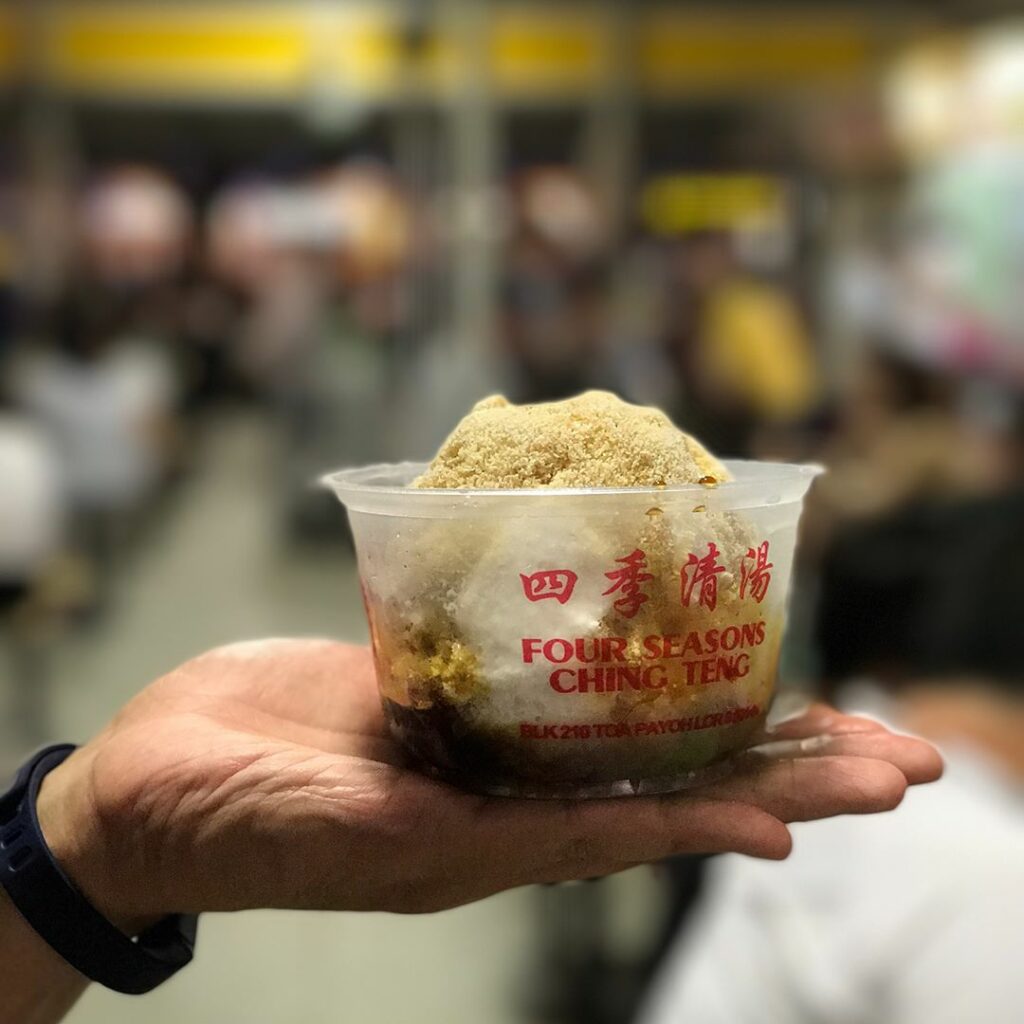 Image credit: @joancheong
Just a while back, I was on the hunt for the best chendol in Melaka. And I was sure no chendol in Singapore could ever compare to the one I had across the Causeway. That was until I had the one at Four Seasons Ching Teng. The Chendol ($2) here is comparable to one of the best bowls of chendol I've ever had. Thick gooey gula melaka is mixed with coconut milk that is drizzled all over the bowl, and the dessert is then topped with red beans and those classic green worms. This is the way to go to round your meal up at Toa Payoh Lorong 8 Food Centre.
Unit number: #01-07
Opening hours: Daily 8am to 9pm
---
Toa Payoh Lorong 8 Food Centre FTW
---
Wander out of HDB Hub and you'll find plenty of hidden gems all over Toa Payoh! To discover more good hawker food in Singapore, check out Pek Kio Food Centre and Newton Food Centre as well.
Address: 210 Lorong 8 Toa Payoh, Singapore 310210
Nearest MRT Station: Braddell MRT Station (EW1)
---
Featured image adapted from Instagram user @wen.jiak.where's post.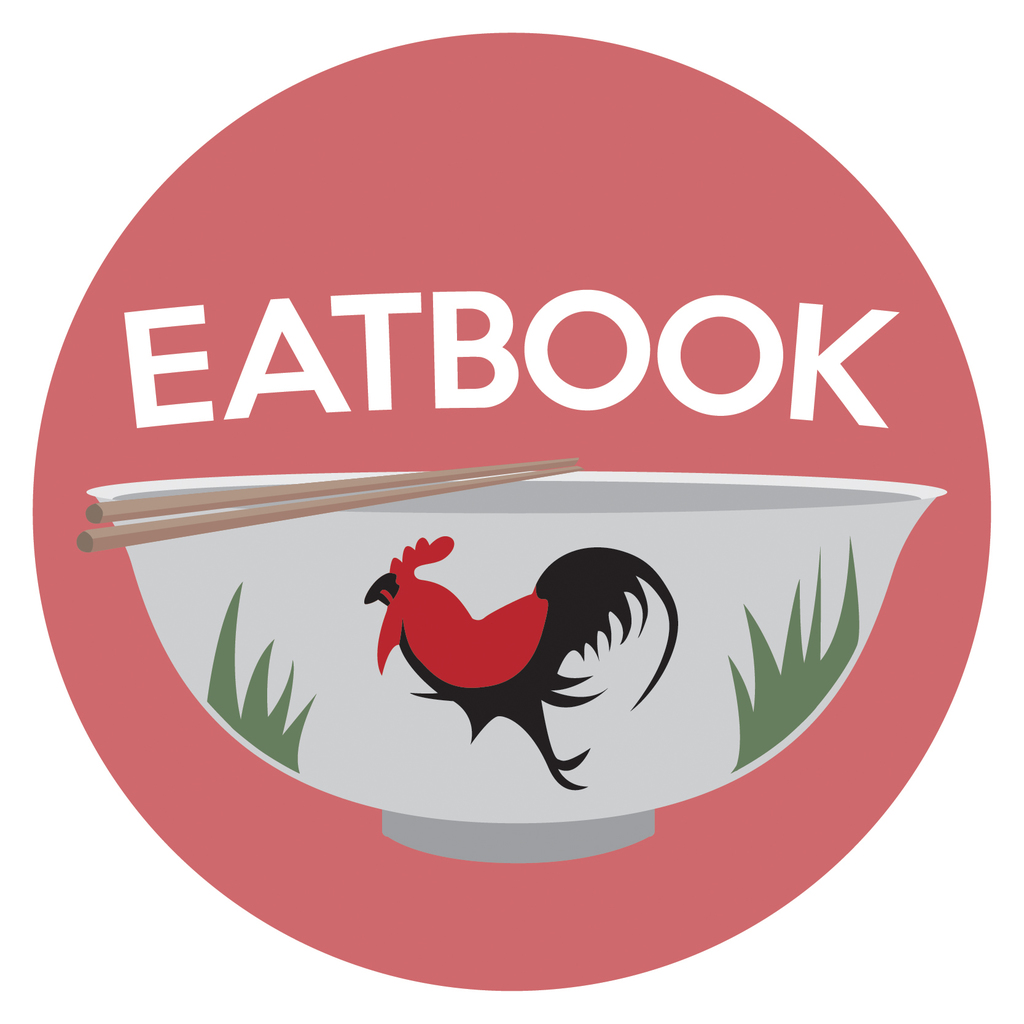 Drop us your email so you won't miss the latest news.