---
Kway chap and organ soup filled with chewy goodness
---
While some might cringe at the sight of rubbery pig intestines, others find this chewy goodness a wonderful combination of unique texture and incredible flavour. Innards used to be food for those who could not afford meat, but these days they've become the star of kway chap and organ soup. For those who can appreciate the taste of organs and entrails, here are 10 hawker stalls that serve awesome versions of these.
---
1. Quan Lai Kway Chap
---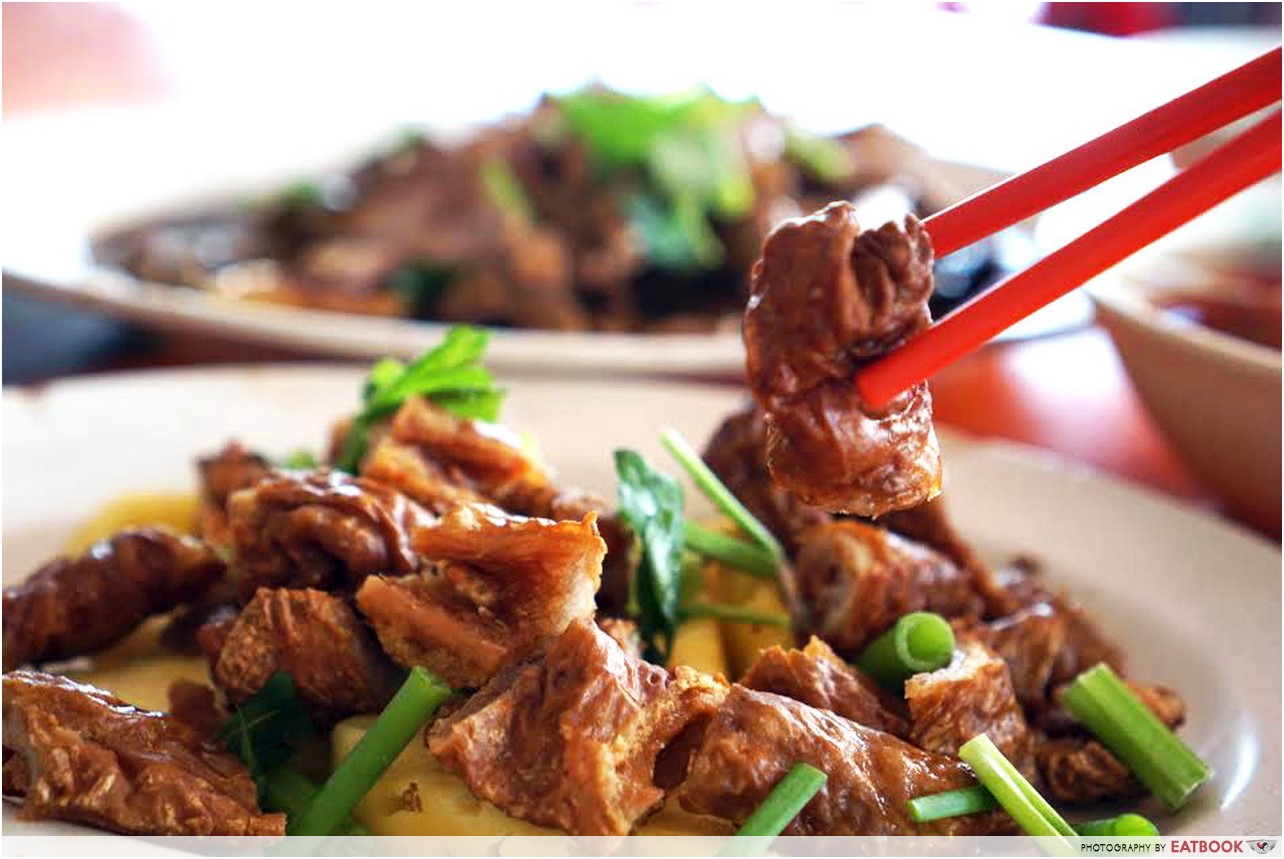 Quan Lai Kway Chap takes the traditional Teochew dish of kway (flat rice sheets) and braised offals one step further with deep-fried pig intestines. These have a crisp texture similar to the skin of suckling pig, and provide a crunchy balance to the rest of the braised sides served here. Sides include braised duck, pig intestines, stomach and skin doused in their famous thick sauce and served with pineapple slices. Kway here has a slight herbal tinge that sets it apart from other kway chap stalls. A meal for two can range from $18 to $28, which is a tad pricier than usual, but the stall owners are very generous with portions.
Address: 560 MacPherson Road, Sin Fong Restaurant, Singapore 368233
Opening hours: Daily 8am to 12:30am
Tel: 6744 1252
---
2. Cheng Mun Chee Kee Pig Organ Soup
---
This spot at Jalan Besar is popular as a late-night supper spot since it's open till 5am on most days. Their Pig's Organ Soup ($4/$6) comes with a rich, sweet broth simmered in pork bones, and stall owners say no MSG is added to it. Expect pig's liver, intestines, stomach, kidney, lean meat, pork belly, salted vegetables and tofu in your soup. For those who can't get enough of the broth, feel free to ask for unlimited soup refills with no extra charge. Besides organ soup, this casual eatery also offers dishes like Pig's Trotters ($6) and zi char-style vegetables.
Address: 24 Foch Road, Singapore 209263
Opening hours: Tue-Sat 9am to 5am, Sun 9am to 4:30am|Tel: 6296 7706
---
3. New World Mutton Soup
---
New World has been around for a long time and there's a reason why their mutton soup never fails to satisfy regulars. The strong herbal flavour of the soup is comforting and addictive, while the pieces of meat soaked in it is tender and can be pulled apart with a gentle bite. Opt for different cuts of meat and mixed innards like goat's stomach to go with the delicious soup for $5, $6 or $8.
Address: 207 New Upper Changi Road, Bedok Interchange Food Centre, Singapore 460207
Opening hours: Daily 11am to 8pm
---
4. Blanco Court Food Centre Kway Chap
---
When it comes to kway chap, you'll often hear Blanco Court's name. Hailed as one of the best kway chaps in Singapore, this stall at Old Airport Road attracts a long queue every day. Their pig intestines are cleaned well with no residual smell, and has the right balance between chewy and soft. From tongue to intestines and tail, you'll be able to pig out on almost all the edible parts of the animal with a bowl of kway that costs $0.50. Prices here range from $4 to $8 depending on your selection.
Address: 51 Old Airport Road, #01-35, Old Airport Road Food Centre, Singapore 390051
Opening hours: Wed-Sat 11:30am to 3am, Sun 11:30am to 12am
---
5. Sin Heng Claypot Bak Koot Teh

---
You can have the best of both worlds at Sin Heng, which serves both herbal and peppery versions of Claypot Bak Koot Teh ($7/$11/$18/$28). Pay an additional $1 or $2, depending on serving size, to get prime ribs in your soup. Regular customers also swear by their Claypot Innards Dry ($8/$12) that features a variety of pig viscera like small intestines and liver in thick savoury gravy. If you insist on sticking to a bowl of piping hot organ soup, Claypot Innards Soup ($7/$10) is also available.
Address: 30 Bali Lane, Singapore 189866
Opening hours: Mon-Thur 12pm to 9:30pm, Fri-Sat 12pm to 10:30pm, Sun 12pm to 9:30pm
Tel: 9296 4997
---
6. Tiong Shian Porridge Centre
---
Tiong Shian sells a variety of porridge like Claypot Frog Porridge ($8) and Pork Liver Porridge ($4). Each bowl comes with the right balance between starchiness and wateriness. Pair it with Deep-fried Pig's Intestines ($6) to add some crisp to your chow! Don't miss out on claypot dishes like Kung Po Liver ($8.50) either, which comes in a thick gravy you can drown your porridge in.
Address: 265 New Bridge Road, Ann Kway Building, Singapore 088745
Opening hours: Daily 8am to 4am
Tel: 6222 3911
---
7. Hai Nan Xing Zhou Beef Noodles

---
Beef soup at Hai Nan Xing Zhou is a sweet, simmered broth that perfectly complements their Dry Noodles ($3/$4/$5) drenched in thick gravy. It is accompanied by thin slices of beef cooked to medium-rare perfection. Those looking for some extra goodness have options of beef balls, tendons and tripe. Be sure to go early as the food here sells out really quickly!
Address: 22 Lorong 7 Toa Payoh, Kim Keat Palm Market & Food Centre, Singapore 310022
Opening hours: Tue-Sun 8am to 7pm
Tel: 6354 3397
---
8. Seng Kee Black Chicken Herbal Soup

---
Located opposite Kembangan MRT Station, Seng Kee is a zi char restaurant most famous for Kidney Mee Sua ($5/$6). The smooth noodles are accompanied by a dark broth, which is flavourful but not overpoweringly strong in herbal taste. It comes with your choice of pig kidney, liver, pork meat or a combination of all. Protip: Request for an egg to be added for that extra oomph.
Address: 467 Changi Road, Singapore 419887
Opening hours: Daily 5pm to 4am
Tel: 6746 4089
---
9. Heng Gi Goose And Duck Rice
---
Heng Gi at Tekka Centre has been around for 60 years, which suggests how legendary their braised duck is. For organ lovers, this duck rice stall sells liver and gizzard on top of the usual wings, feet and meat. A standard plate of duck rice costs $3.50. Besides duck, Heng Gi also offers pork belly and pig's ears! They are drenched in a Teochew-style watery braising sauce that is both savoury and fragrant. Despite its name, the stall no longer offers goose.
Address: 665 Buffalo Road, #01-335, Tekka Centre, Singapore 210665
Opening hours: Tue-Sun 8:30am to 2:30pm
Tel: 6396 0969
---
10. Claypot & Cooked Food Kitchen
---
Claypot Pork Liver ($7) at this hawker stall in Chinatown is served in a sizzling claypot, with pieces of tender liver mixed with ginger, green onions and a thick aromatic gravy you would want to pour all over your rice. Their other claypot dishes like Braised Sea Cucumber ($9) are also worth indulging in.
Address: 42 Smith Street, #02-83, Smith Street Food Centre, Singapore 058954
Opening hours: Daily 11:30am to 6:30pm
Tel: 8100 8265
---
Kway chap and organ soup for young and old
---
Whether your loyalty lies with kway chap or organ soup, you're bound to find somewhere to fill your empty tummy with using this list. Let us know in the comments if we missed out your usual spot!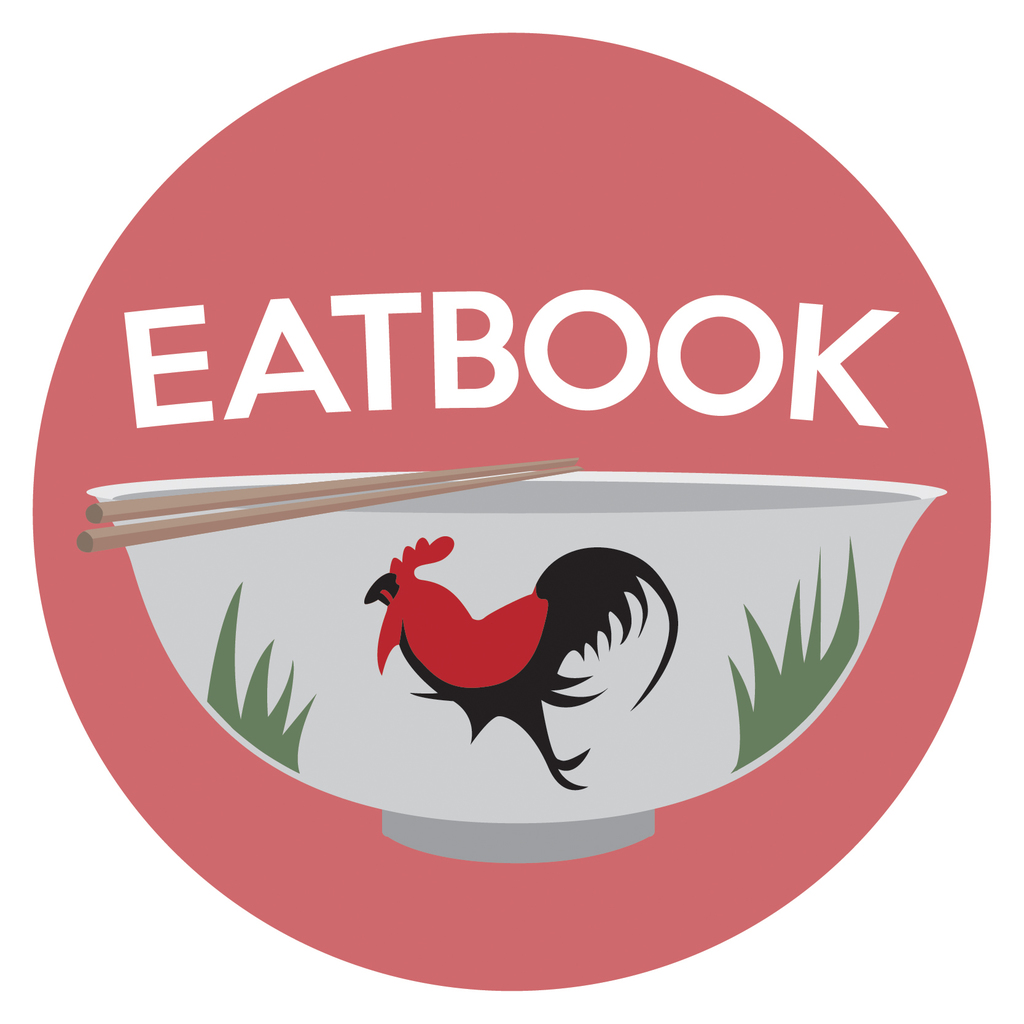 Drop us your email so you won't miss the latest news.