---
Jalan Besar is now a food heaven for all
---
The very thought of Jalan Besar brings images of overpriced cafe lattes and round-spectacled hipsters to mind. Not that there's anything wrong with single-origin coffee or well-groomed young adults, but sometimes we just want to relak one corner without the fear of being judged for wearing shorts and slippers.
Good news for the sloppy gang, because the days of a seemingly pretentious Jalan Besar seems to be slowly fading away. In its place is an area filled with eateries accessible to not just hipsters, but all foodies alike. From kopitiam stalls to Vietnamese food, these 10 spots let you bask in a hipster's heaven without feeling out of place.
---
1. Lang Nuong Vietnam
---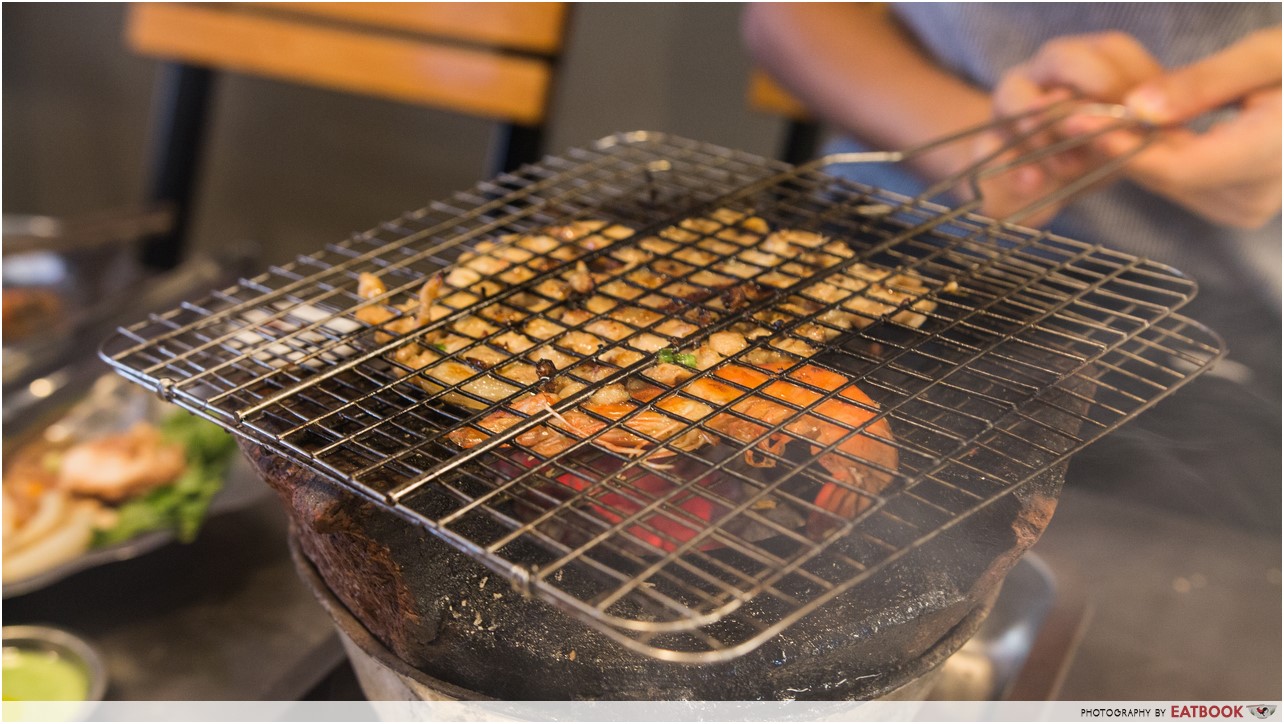 Instead of selling pho or bahn mi, Lang Nuong stands out by specialising in Vietnamese barbeque. At this rustic eatery, you get to grill your meats over charcoal fire burning in a clay pot on your table. Come as a pair to get BBQ Platter For Two ($39.90+), which includes an array of seafood, meats, mushrooms and vegetables. For those who can't wait for their food to cook, order sides or other mains like Bo Kho Banh Mi ($6.90+), AKA beef stew with baguette.
Address: 18 Foch Road, Singapore 209260
Opening hours: Daily 12pm to 11pm
Tel: 9235 3548
Read our full review here.
---
2. VXX Cooperative
---
While VXX may seem like a typical hipster cafe from the outside, the vibe here is anything but. I've been here thrice since they opened a few months ago, and during each visit I witnessed barista and co-founder Joy flit from table to table explaining patiently to each customer the origin of their brew. Even though the constantly refreshed food menu here is small, each dish is packed full of flavour and thought. The warm Bread & Butter Pudding ($14) comes with fresh berries to balance out the sweet custard sauce and, together with a dollop of Chantilly cream, makes an indulgent but comforting dessert.
Address: 20 Foch Road, Singapore 209261
Opening hours: Mon-Fri 10am to 10pm, Sat-Sun & PH 9am to 6pm
Tel: 8720 0093
Menu
---
3. Char Restaurant
---
Char's new location at Jalan Besar gives this famous char siew eatery a little hipster upgrade. The restaurant's interior went from basic white walls to industrial-chic, but their extraordinary char siew has thankfully remained the same. Coated in a black sauce that's sweeter than usual, Special Char Siew ($6++ for 100g, with a minimum order of 300g) is fork tender and practically melts in your mouth. Crispy Roast Pork Belly ($6++ for 100gm, with a minimum order of 300g) is worth ordering as well, as each piece of sio bak comes with crackling skin and surprisingly tender flesh.
Address: 363 Jalan Besar, Singapore 208994
Opening hours: Tue-Sun 11:30am to 2:30pm, 6pm to 10pm
Tel: 6842 7759
Menu
---
4. Druggist
---
Craft beer lovers, welcome to your new haunt. Whether you like your beer fruity, floral or nutty, the bartenders can help pick your poison from the 23 taps here. Prices differ but you'll be able to get a half pint for about $9+ and a full for $17+. It gets pretty cold inside so try to snag a table outdoors if you're paying a visit in the evening.
Address: 119 Tyrwhitt Road, Singapore 207547
Opening hours: Tue-Sat 4pm to 12am, Sun 2pm to 10pm
Tel: 6341 5967
---
5. Royal J's Seafood

---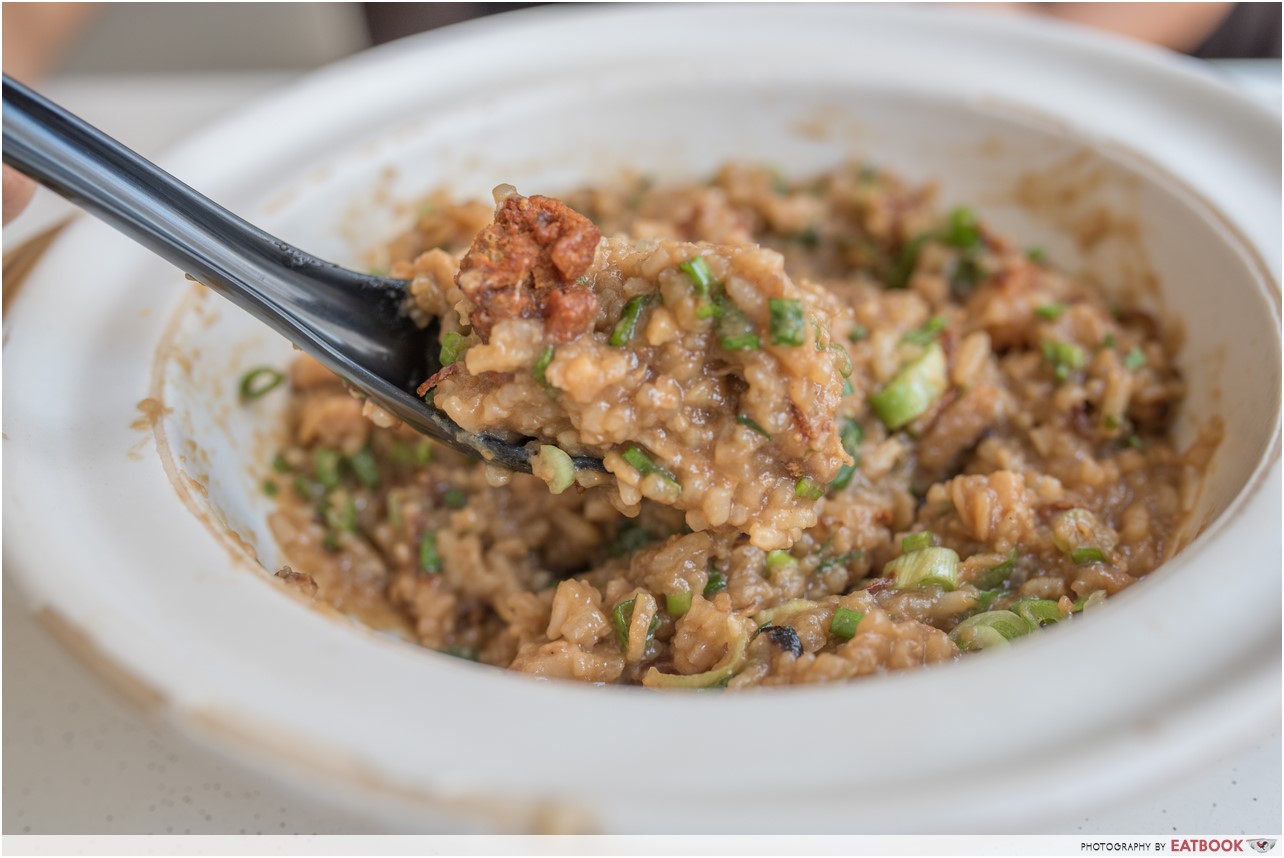 Sometimes, all you need is a fuss-free meal at a kopitiam. When such times hit, visit Royal J's Seafood for Fried Porridge ($6 for 2 people) filled with diced yam, fried shallots, chopped spring onions and pork lard. Fragrant with a wok hei finish, this is not to be missed if you're in the mood for zi char. Also try Royal Cheesy Prawns ($28) that comes with fresh prawns coated in a generous amount of melted cheese.
Address: 30 Foch Road, #01-02, Singapore 209276
Opening hours: Daily 11am to 2:30pm, 5pm to 11pm
Tel: 9357 3993
Read our full review here.
---
6. Ollella
---
These choux pastries from Ollella look almost too delicate to be eaten. But put your compassion aside because sinking your teeth into each of these will be a definite delight to your taste buds. Matcha Azuki ($4.50) and Tiramisu ($5) are two popular flavours here, and if you can't decide, go for a Mini Choux Platter ($21 for seven mini chouquettes).
Address: 3 Petain Road, #01-01, Residences@Somme, Singapore 208108
Opening hours: Mon, Wed-Fri 12pm to 6pm, Sat 11am to 9pm, Sun 11am to 6pm
Tel: 6291 4076
Menu
---
7. The Pantree

---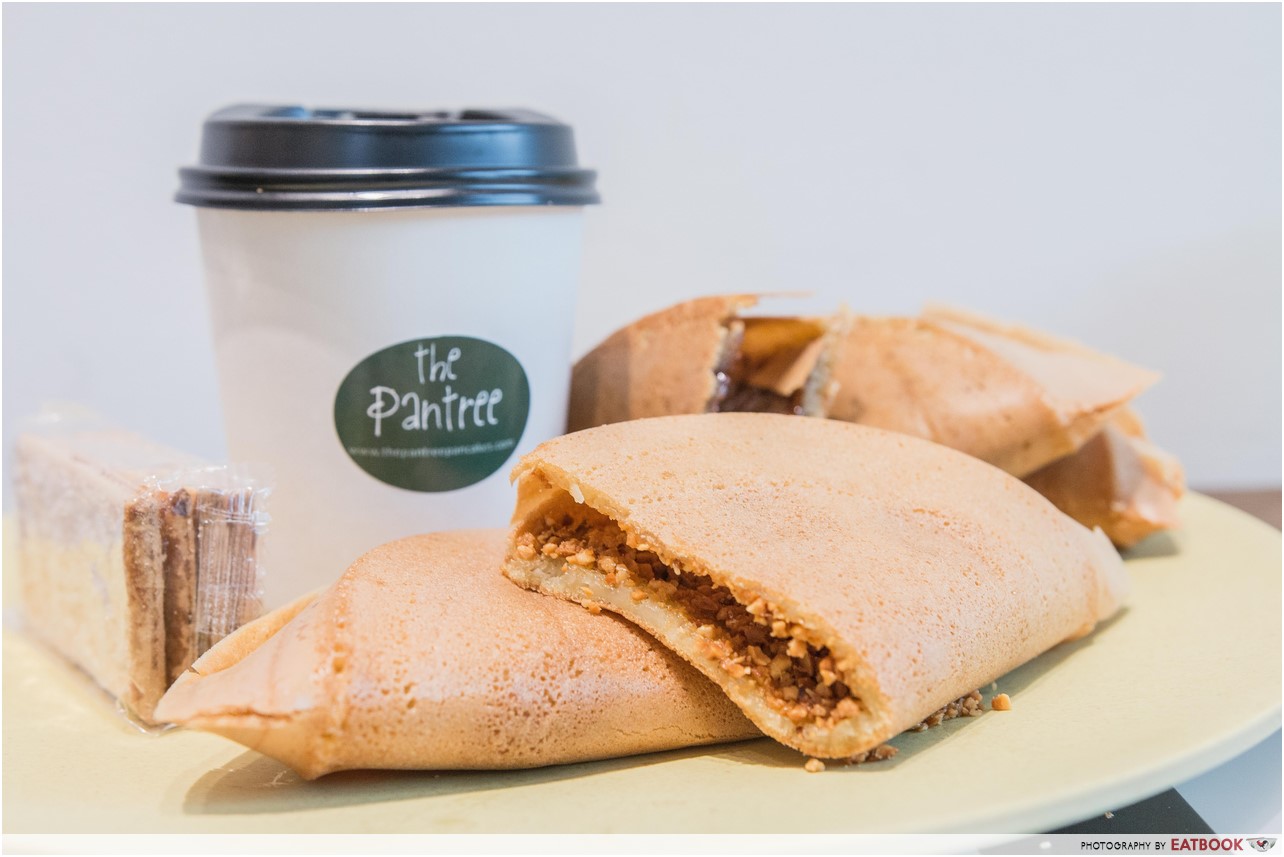 A 10-minute walk from Jalan Besar Stadium, within CT Hub 2, lies The Pantree. This humble cafe specialises in min chiang kueh and they even let you DIY your own! For those who can't be bothered, get tried-and-tested combinations like Chicken Floss & Egg Pancake ($3.70) or classic flavours such as Peanut Pancake ($1.80). Cheap and tasty, this is a good spot for breakfast or anytime you feel peckish.
Address: 114 Lavender Street, #01-19, CT Hub 2, Singapore 338729
Opening hours: Mon-Fri 8:30am to 5pm, every last Sat of the month 9:30am to 4pm
Tel: 9003 8703
Read our full review here.
---
8. Little Bastard

---
Even though The Refinery is no stranger to Jalan Besar regulars, not many know about their new Little Bastard. Serving a fusion of Thai and Cantonese food, this new bistro is hidden behind a secret entrance within The Refinery. First-timers should ask for directions or risk circling the cafe in naught. For something special, get Cheng Tng Gao ($18++) that looks like a typical bowl of cheng teng, but with an alcoholic kick that might just give you a much-needed buzz.
Address: 115 King George's Avenue, #02-02, Singapore 208561
Opening hours:Tue-Sat 6pm to 12am
Tel: 8459 9893
Menu
---
9. Emperor Pot
---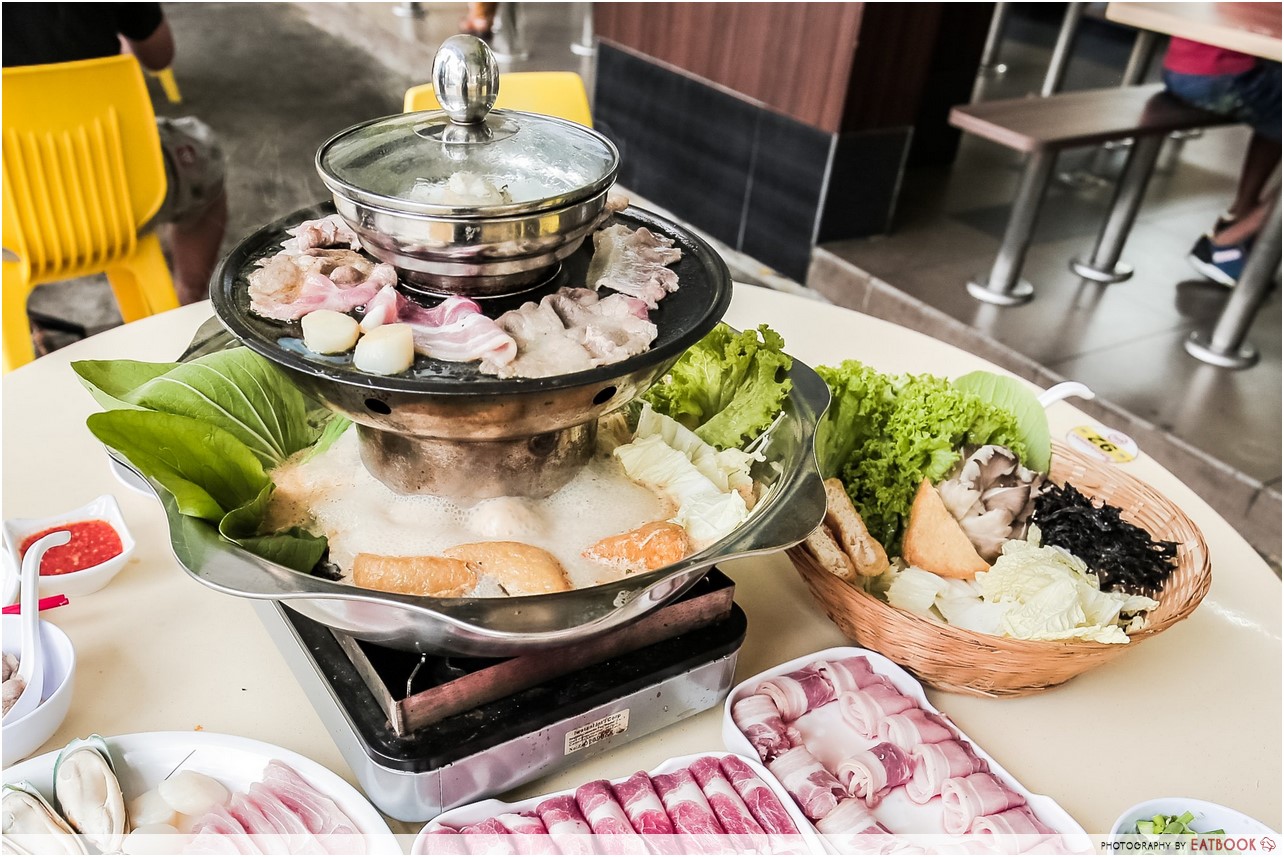 With a triple-tiered steamboat apparatus, there is no way you're leaving Emperor Pot without a feast. This unusual thingamajig lets you boil, steam and grill your steamboat ingredients at the same time, so no worries if you can't decide how to cook your food. Mix Combo Set ($49.90) feeds three to four people with a range of seafood, meats and vegetables. There are four soup bases to choose from, namely laksa, tomato, chicken and spicy ma la, and all of them come with unlimited refills. Plus, it's opened till late at a kopitiam so you and your kakis can talk cock sing song the whole night!
Address: 100 Tyrwhitt Road, Broadway Food Centre, Singapore 207542
Opening hours: Mon-Fri 11:30am to 2:30am, Sat 11:30am to 10:30pm, Sun 11:30am to 12am
Tel: 9720 3409
Read our full review here.
---
10. The Diner by The Travelling C.O.W
---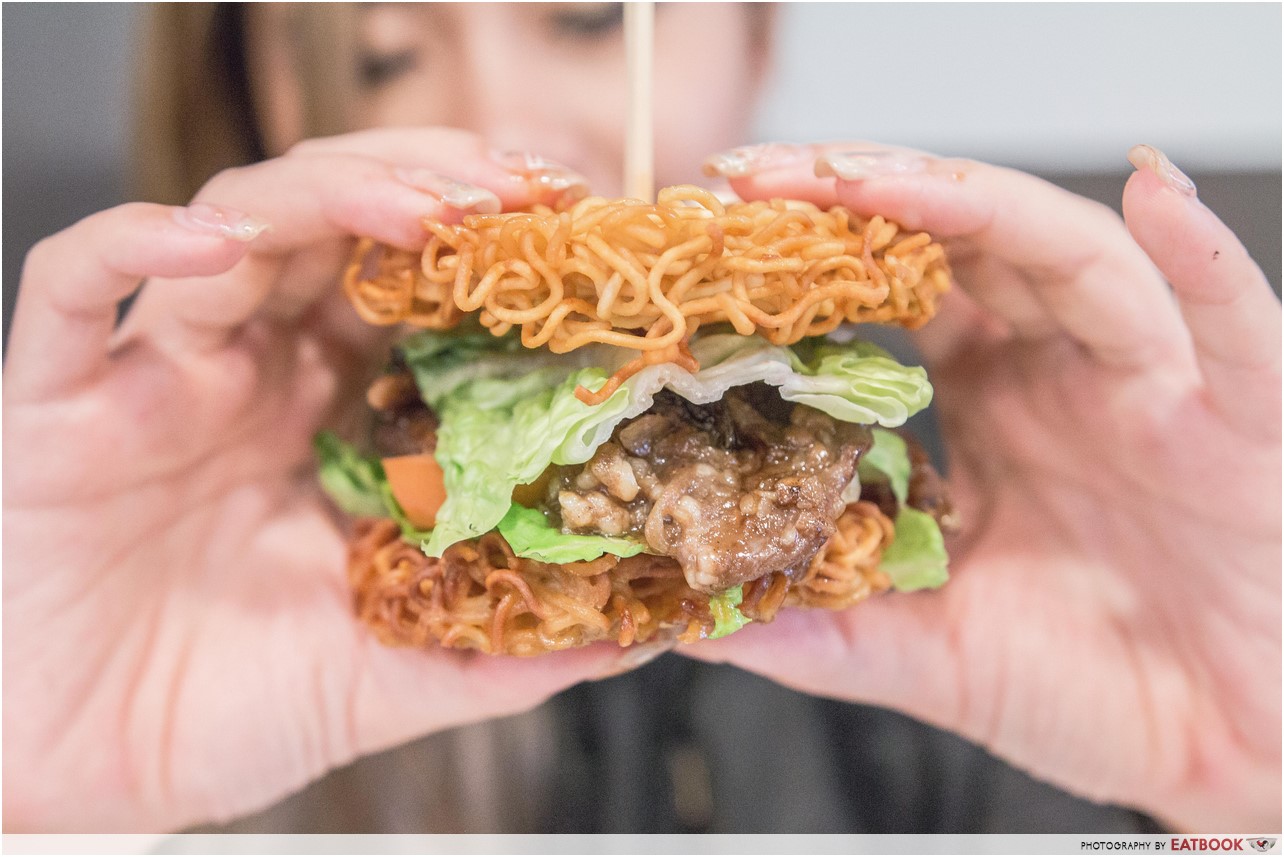 We've all heard about the global viral trend of ramen burgers, and this tasty treat has now come to Jalan Besar. Started by the folks behind food truck The Travelling C.O.W, The Diner at CT Hub has the same fare and more. Dig into a Bulgogi Short Rib Ramen Burger ($15) at the casual bistro, and order a side of Ramen Wings ($8) if you're still hungry. For lovers of all things truffle, they've also got a special Truffle Mac & Cheese Balls ($8)!
Address: 2 Kallang Avenue, #02-16, CT Hub @ Kallang, Singapore 339407
Opening hours: Tue-Sun 11:30am to 9pm (last order 8:15pm)
Tel: 9818 6636
Read our full review here.
---
Go makan at Jalan Besar
---
A five to 10-minute walk from either Lavender or Farrer Park MRT Station, Jalan Besar isn't as inaccessible as some people find. Set your next meetup location here and begin your foodie journey at this hipster town. Let us know if we missed out any new eating spots here!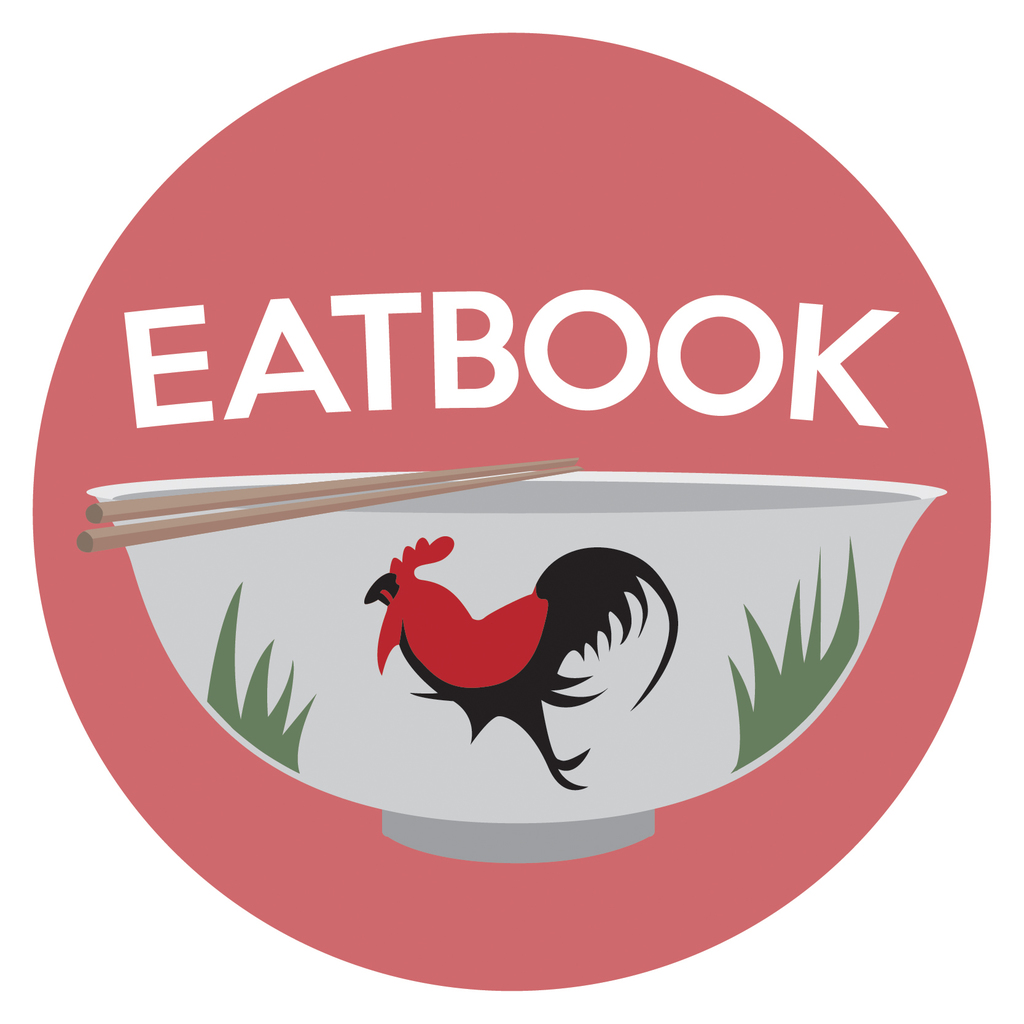 Drop us your email so you won't miss the latest news.