---
The best supper places to fill you up after hours
---
"It's a quarter after 1, I'm all alone and I need you now." I've lost count of how many times I've sang to this Lady Antebellum song in the middle of the night, but instead of a certain someone, I really mean I need food, and I need it pronto.
Thankfully, one of the many perks of living in Singapore is that we have access to loads of food around the clock, so we don't have to rely on fast food restaurants to fill our tummies. Here is a list of 10 supper spots around Singapore that open after 2am so we can all happily stuff ourselves no matter time it is.
---
CENTRAL
---
1. Kko Kko Na Ra
---
Fried chicken is never a no, especially after a night of drinking. Top that up with a huge pot of budae-jjigae (Korean army stew) and seafood pancake at Kko Kko Na Ra, and your hunger pangs will be gone in no time. Even though the interior is dimly lit, the comfortable and spacious seating makes it a nice late-night date spot with bae.
Address: 68 Tanjong Pagar Road, Singapore 088489
Opening hours: Mon-Sat 11am to 3pm and 6pm to 3am, Sun 6pm to 1am
Tel: 6225 9282
Menu
---
2. The Ramen Stall
---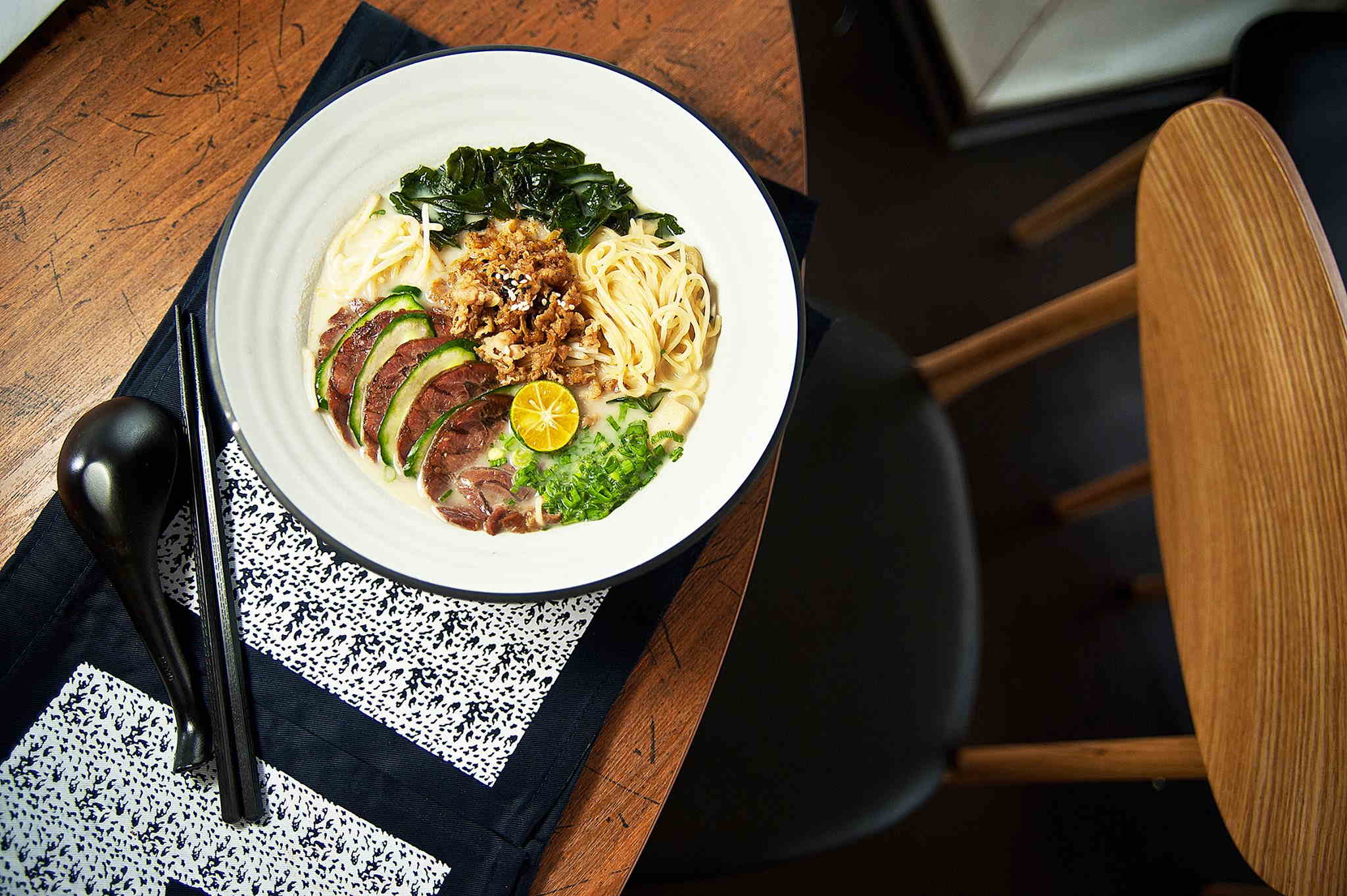 Source
Raise your hands if you agree that a piping hot bowl of ramen is the best comfort food for post-midnight hunger pangs. Halal-certified, The Ramen Stall is known for their chicken-based ramen, and there are other Japanese dishes like sushi and bentos if you're not in the mood for noodles. At $11 for a bowl of ramen, this is also one of the cheaper places to get your ramen fix.
Address: 787 North Bridge Road, Singapore 198755
Opening hours: Mon-Fri 5pm to 5am, Sat-Sun 12pm to 5am
Tel: 6655 0800
Menu
---
EAST
---
3. Nana Original Thai Food
---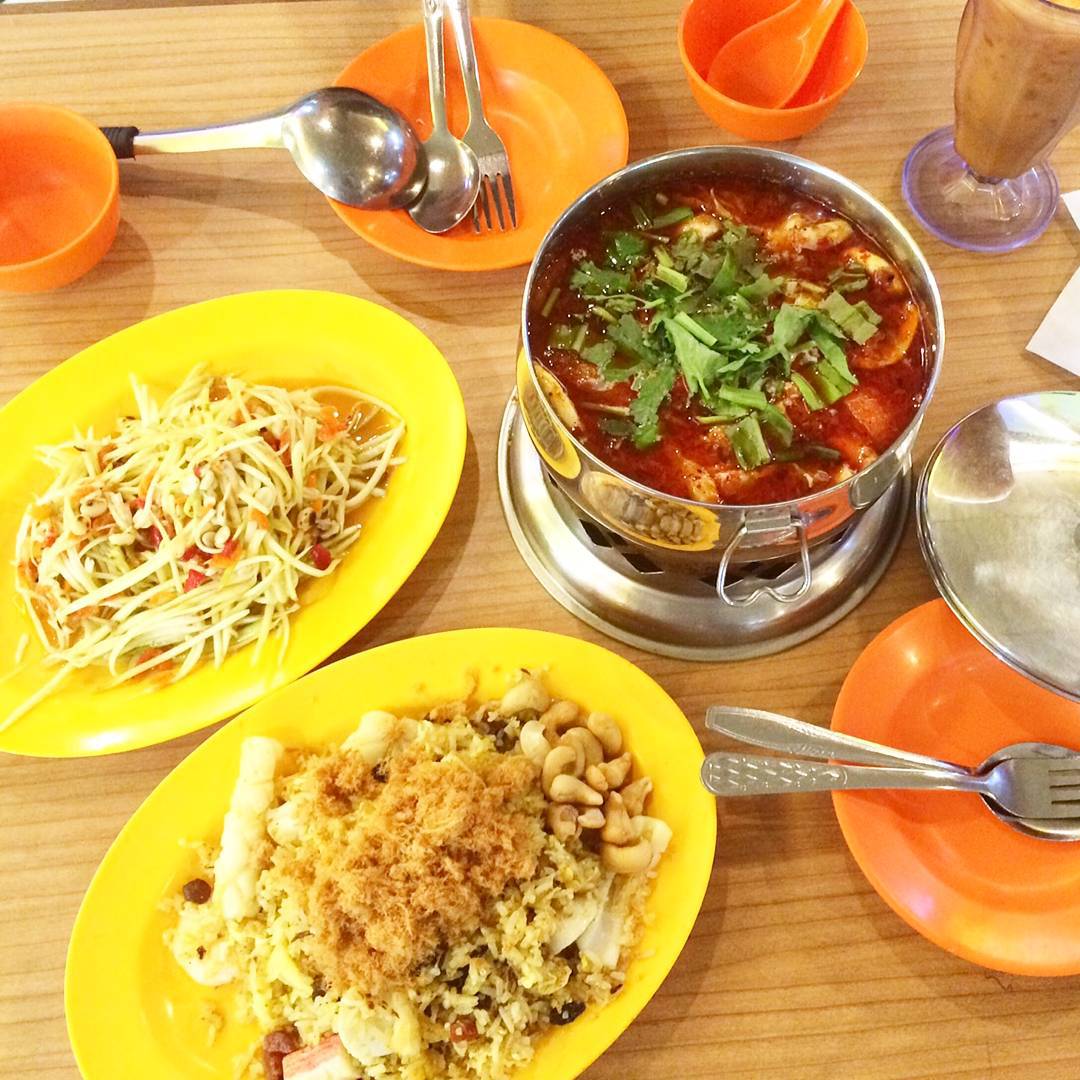 Source
Whether it's tom yum, green curry or mango sticky rice, Nana Original Thai Food's extensive menu has what it takes for a Thai food feast. Located at Golden Mile Complex, this is also one of the spots you can talk loudly and wear flip-flops without a care. It's great for big groups, so jio your entire squad and eat all night!
Address: 5001 Beach Road, Golden Mile Complex, #01-51
Opening hours: Mon-Sun 24 hours
Tel: 6297 8498
---
4. Seng Kee Black Herbal Chicken Soup
---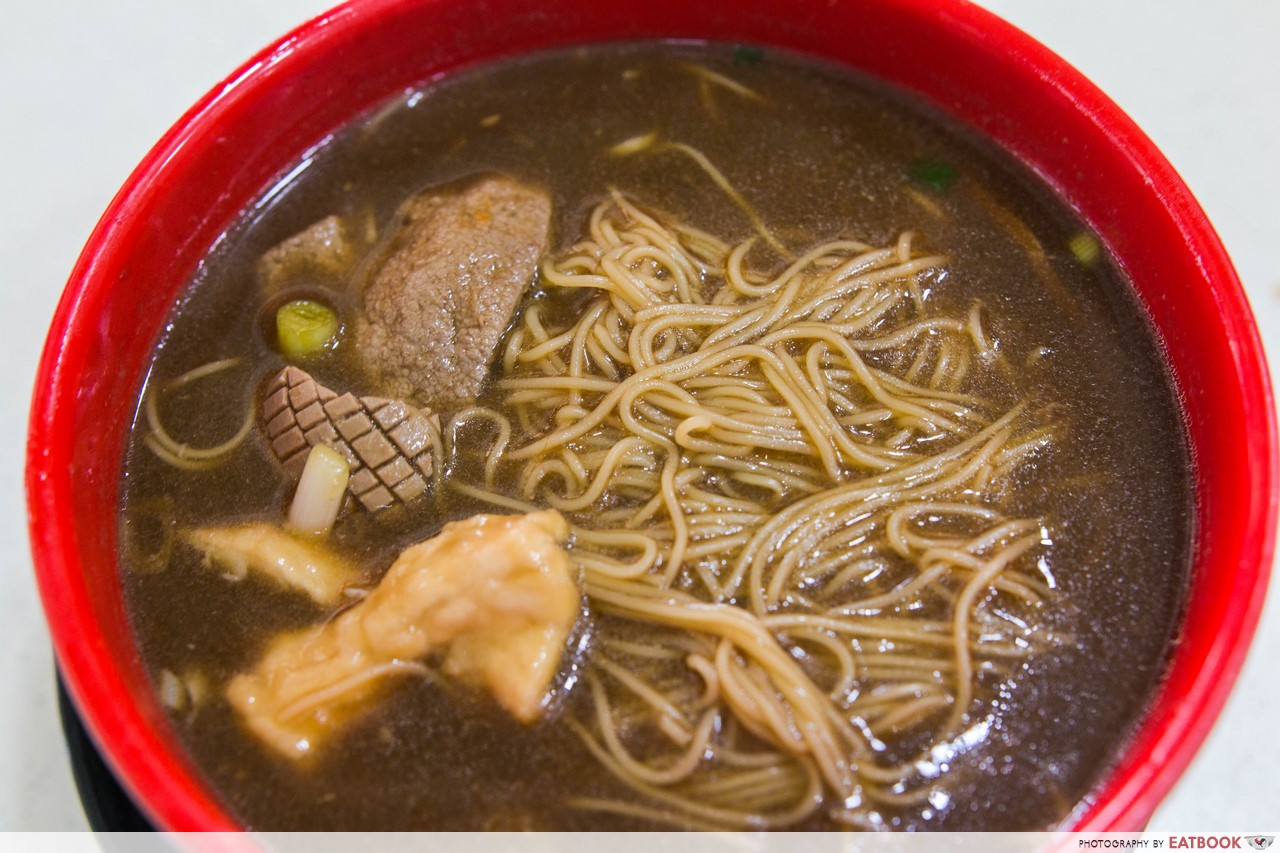 Seng Kee Black Herbal Chicken Soup is the supper spot easties don't want you to know. This simple zi char style joint near Kembangan MRT station is famous for their kidney mee sua. With a rich herbal broth and generous amounts of ingredients, it's the top spot for warm soup on a cold night.
Check out our full review of Seng Kee.
Address: 467 Changi Road, Singapore 419887
Opening hours: Mon-Sun 5pm to 4am
Tel: 6746 4089
---
NORTH
---
5. Quench! Bistro & Bar
---
Yishun homies would know that the bottle tree park has transformed into a giant recreational park called ORTO, and within it lies Quench! Bistro & Bar. Overlooking the 24-hour prawning ponds, this is a place for the insomniacs who need somewhere zen to calm their minds. Grab some wings and chill while you watch people do late-night prawning.
Address: 81 Lorong Chencharu, #01-10, ORTO, Singapore 769198
Opening hours: Mon-Fri 11am to 3am, Sat-Sun 9am to 3am
Tel: 6257 3657
Menu
---
6. Meng's Kitchen
---
Doused in vineger and bak chor (minced meat), Meng's Kitchen's bak chor mee has been a perennial favourite for supper lovers. Even though portions are not big for a $4 bowl, it's enough for a late-night meal. Order the mee sua for a twist to the usual BCM.
Address: 246B Upper Thomson Road, Thomson Garden Estate, Singapore 574370
Opening hours: Mon-Sun 24 hours
Tel: 6455 4890
---
SOUTH
---
7. Ye Shang Hai Teochew Porridge
---
I always feel spoilt for choice at Teochew porridge stalls, and even more so at Ye Shang Hai Teochew Porridge. With an array of dishes to choose from, this popular supper place at Bukit Merah always draws a queue. Go with a big group to share more dishes, and be prepared to queue for at least 10 minutes.
Address: 116 Bukit Merah View, #01-217, Singapore 151117
Opening hours: Wed-Mon 10:30am to 5am
---
8. Soon Li Yong Tau Foo
---
Not a spot for the hangry souls, the queue for Soon Li Yong Tau Foo starts even before they open. Aside from usual yong tau foo fare like kang kong and fishballs, you can get ingredients like pork belly. The soup comes in a metal bowl and don't expect courteous service from the owners.
Address: Blk 115 Bukit Merah View, #01-78, Bukit Merah View Market & Food Centre, Singapore 151115
Opening hours: Varies, usually around 1130pm to 3am.
---
WEST
---
9. Boon Lay Power Nasi Lemak
---
Not many things can beat warm, fluffy coconut rice in the night, and Boon Lay Power Nasi Lemak does that right. Their chicken wing is a must-try, and I love spamming my rice with their sweet and spicy sambal chilli. The only downside is that this is a popular supper spot for NTU students, so you should be prepared to queue even at midnight.
Address: 221B Boon Lay Place, #01-106, Boon Lay Market, Singapore 642221
Opening hours: Mon 6pm to 4am, Tues-Sat 6am to 3pm and 6pm to 4am
Tel: 6266 4466
---
10. Hai Di Lao
---
This popular steamboat chain needs no further introduction. With fresh ingredients, shiok soup bases and stellar service, the only complaint that Hai Di Lao gets is its long queue. But their IMM outlet boasts of a shorter waiting time than other stores, and it's open until 4am every day – yay for westies!
Address: 2 Jurong East Street 21, #03-01, IMM, Singapore 609601
Opening hours: Mon-Sun 10:30am to 4am
Tel: 6896 4111
---
Bye bye hunger pangs
---
No more going to bed sad or hangry – hit these places up the next time you feel your tummy rumbling before bed!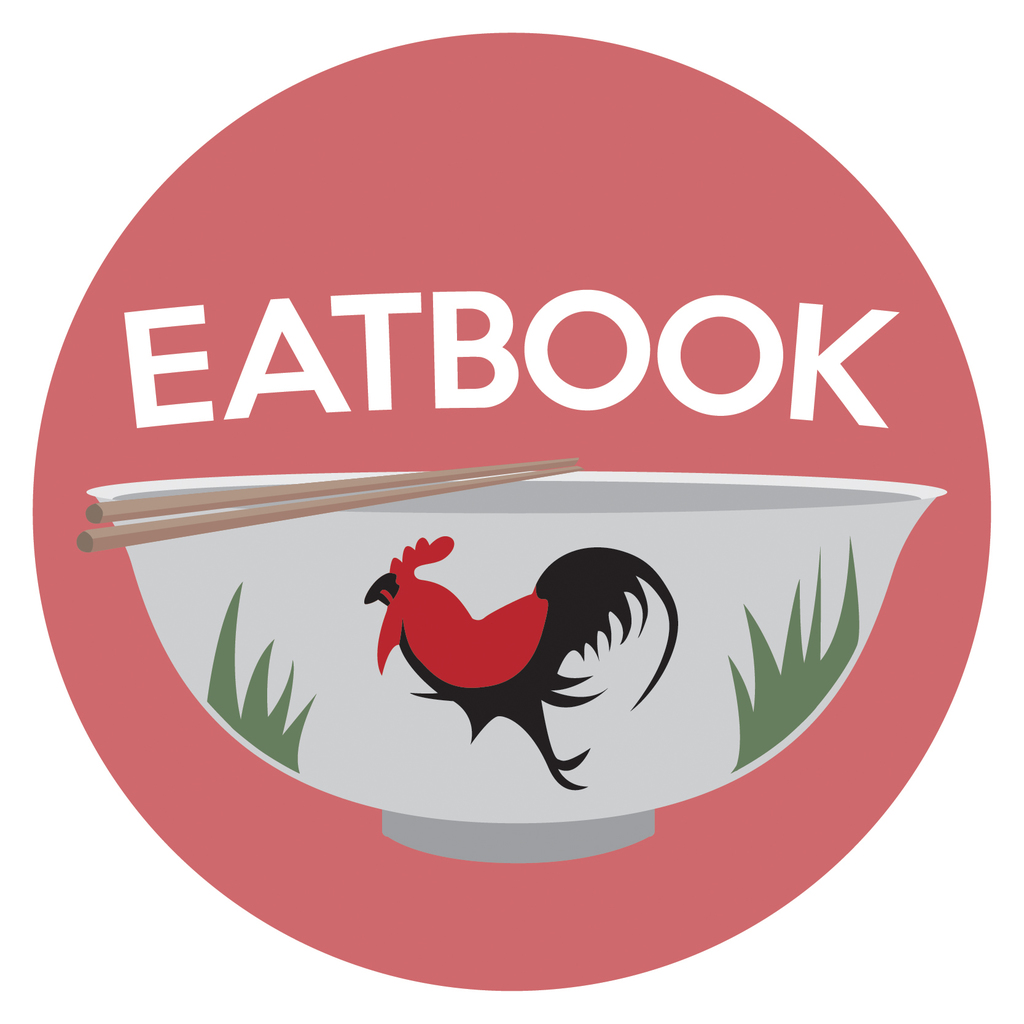 Drop us your email so you won't miss the latest news.