---
Underrated Pek Kio Food Centre
---
As a kid, I remember being dragged out of bed every weekend, just to be early enough to beat the queues at Pek Kio Food Centre. Despite my groggy self, the second I stepped foot into the food centre, aromas from all different directions will hit me and awaken me. In 10 minutes, my family will be sitting down and having our weekly breakfast, with dishes from different stalls.
While many head to cafes for a heartening meal, this food centre, which stands under the same roof as a wet market, never fails to comfort me on a rainy day. Food at this humble complex is sold at low prices, by the friendliest stall owners who are usually more than happy to kick off a conversation.  Here are 10 Pek Kio Food Centre stalls that will make your slightly inconvenient trip here worth it.
---
1. Lai Hiang Pork Rib Prawn Noodles
---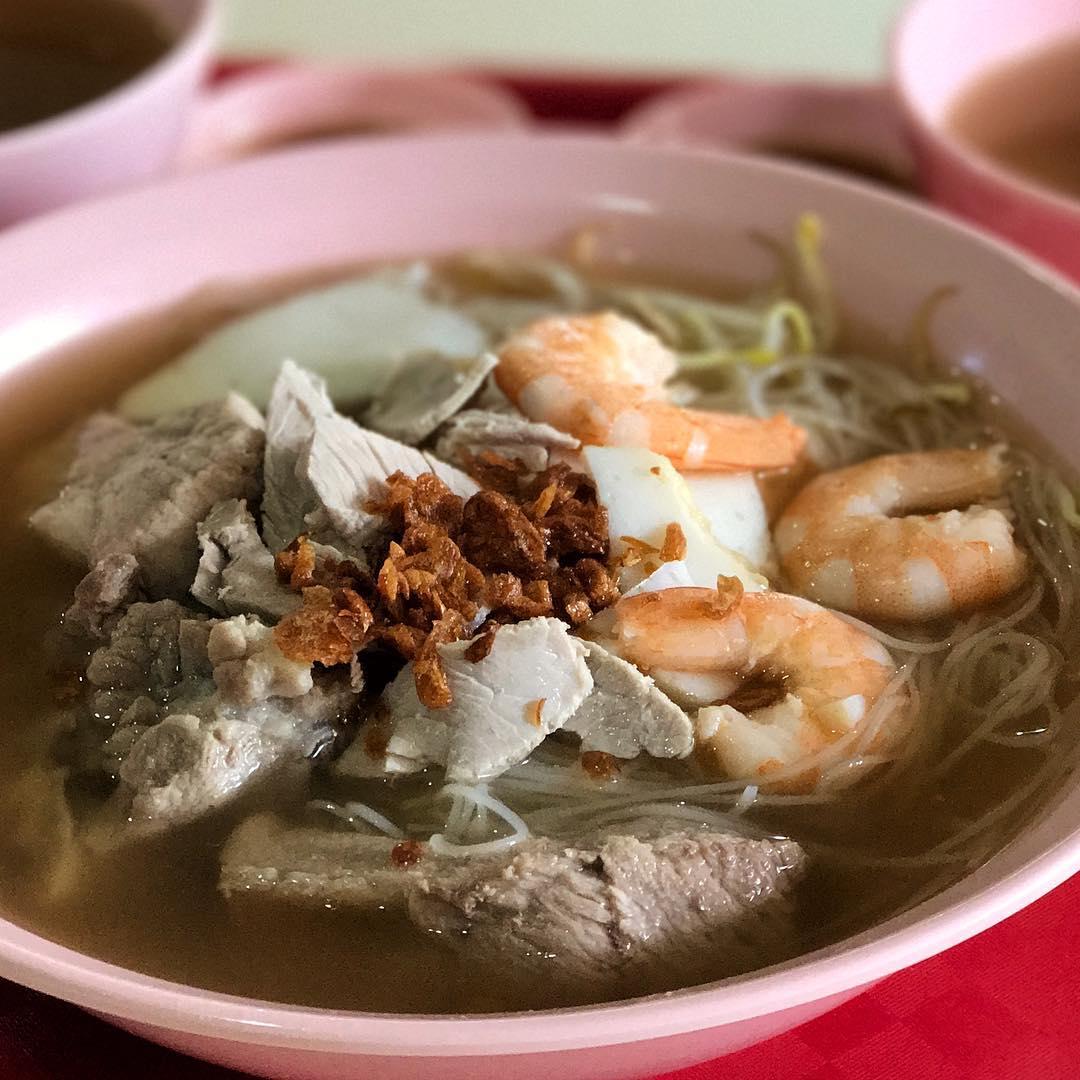 Image credit: @hengliangtan

Prawn Mee ($2.50/$3/$3.50) from Lai Hiang Pork Rib Prawn Mee is known for its fragrant broth. It is light and easy on the throat, making it a recommended comfort food. The soup version of the noodles has each strand – cooked al dente – coated with prawn-infused goodness. Coupled with fresh prawns, crunchy bean sprouts, and a few slices of fishcakes, the bowl of steaming noodles is filled with different textures and flavours. The dry version, on the other hand, is served with springy noodles, chilli and freshly prepared shallots that bring out the flavours of the tender pork slices and savory prawn broth impeccably.
Unit number: #01-41
Opening hours: Wed-Mon 5:30am to 2:30pm
---
2. Sin Kee Nasi Lemak
---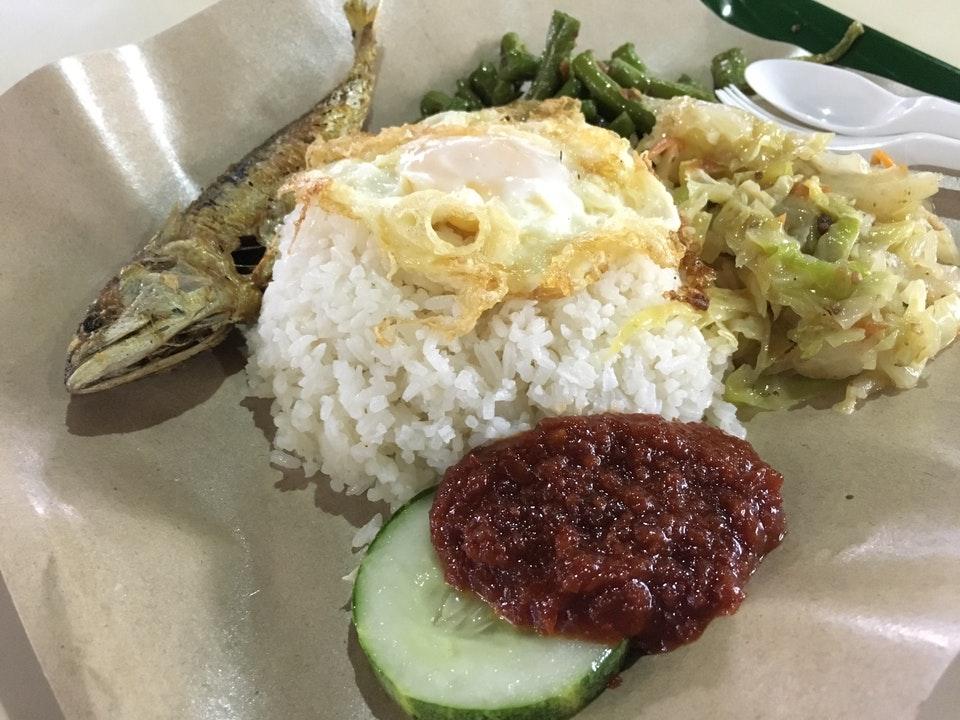 Image credit: Sin Kee Nasi Lemak
While everyone is experimenting on the flavours of nasi lemak in different forms, I prefer mine to be the traditional coconut rice and a spread of fried goodness – and maybe a side of greens. With well-cooked lemak rice, sambal that packs a punch, and sides that shine golden brown, Sin Kee Nasi Lemak is usually where I get my fix for my nasi lemak cravings. Prices for nasi lemak start at $2.50. This stall also offers other economical options – Fried Bee Hoon Mee and Peanut porridge from $1 each – to please different tastes and preferences.
Unit number: #01-34
Opening hours: Fri-Wed 5am to 1pm
---
3. Cambridge Road Yong Tau Foo
---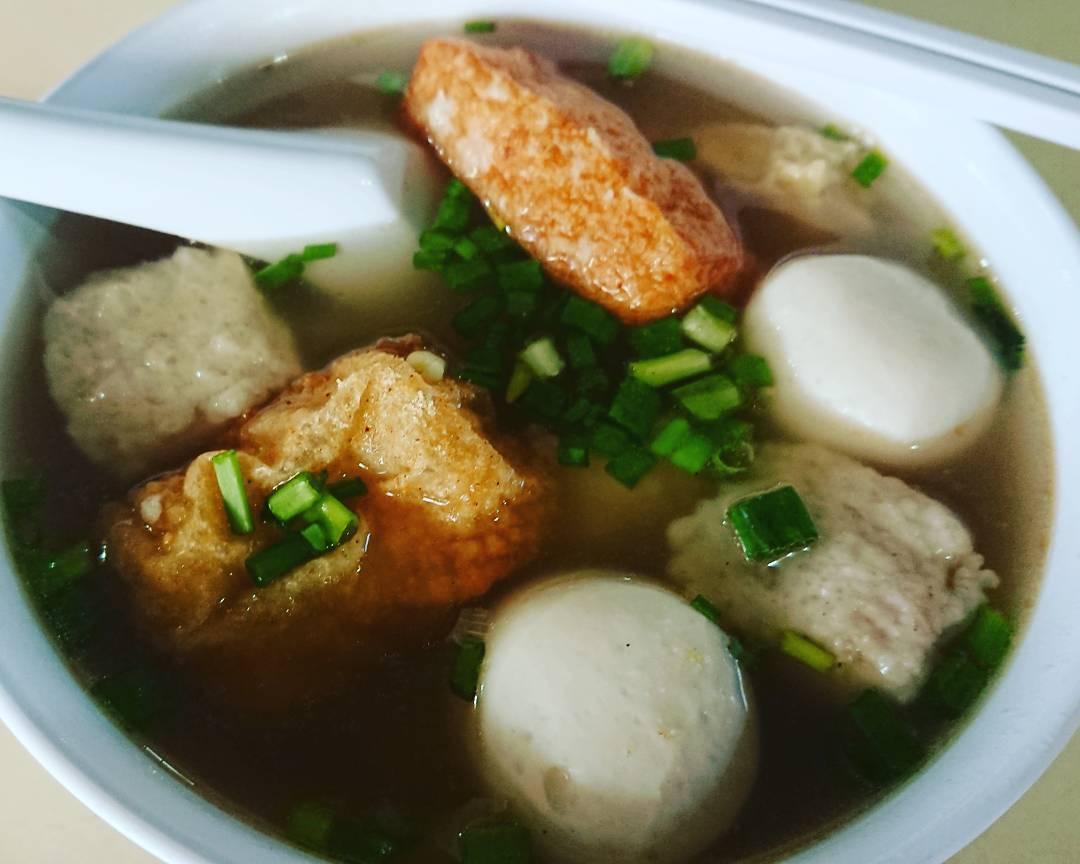 Image credit: @dreamw0k
Painstakingly handmade from scratch daily, the ingredients from Cambridge Road Yong Tau Fu are the star of the show. The items, priced at $0.50 per piece with a minimum order of five pieces, are served in a clear and tasty broth that is light on the palate. This is then offset by house-made chilli sauce that has just the right amount of heat to start your day; a must-have for those who are obsessed with chilli like me. If you love your carbs, take your pick from the range offered and have them in your soup, but the dry version is always my go-to. This is one for those looking for a healthier option!
Unit number: #01-47
Opening hours: Tue-Sun 7am to 2pm
---
4. Soon Lee Mushroom Minced Pork Noodles
---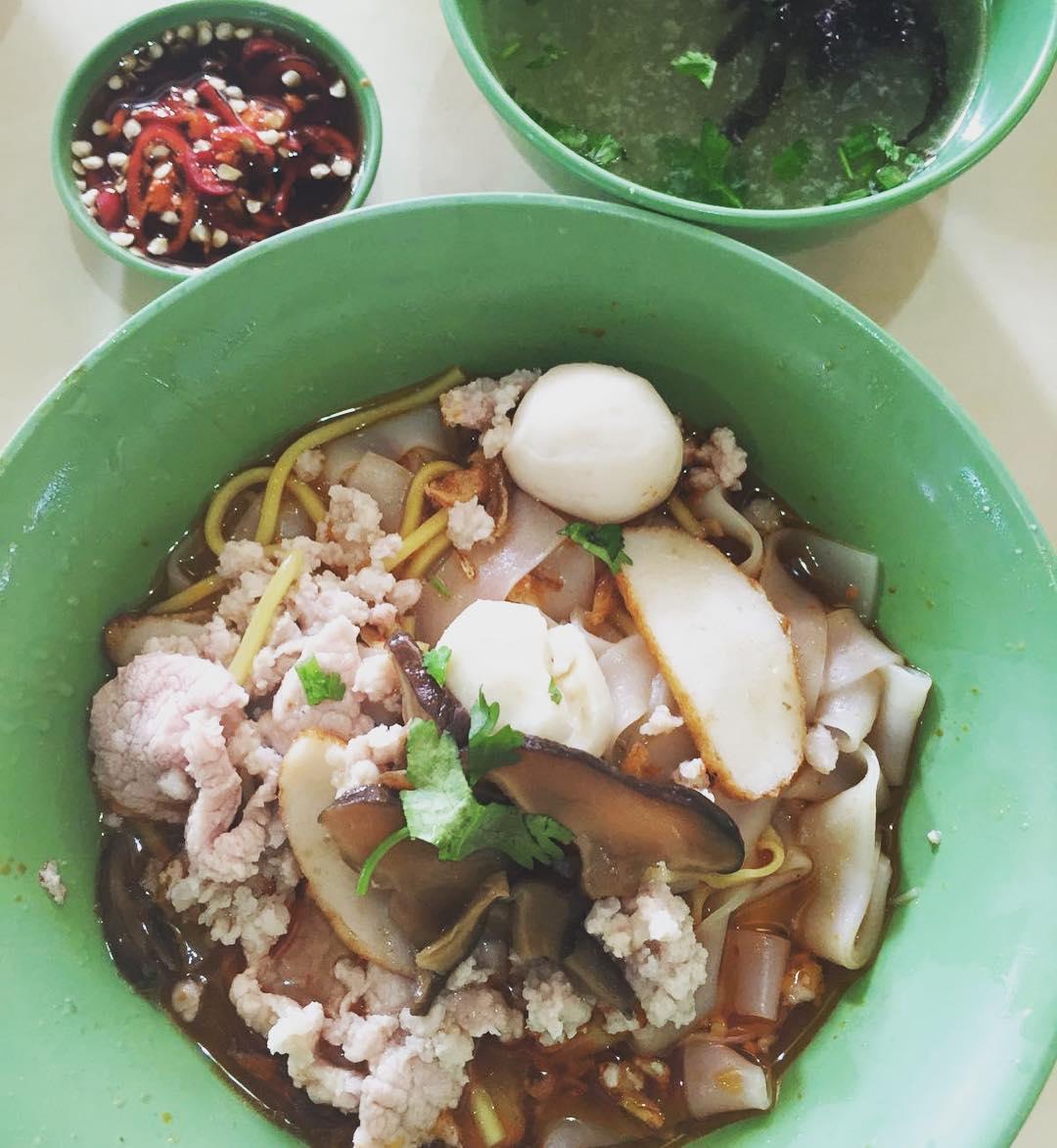 Image credit: @jaslin33
While many spend their entire lunch hour queuing for the bak chor mee from Hill Street Tai Hwa Pork Noodle, you can indulge in some down-to-earth and simple BCM starting from only $2.50 at Soon Lee Mushroom Minced Pork Noodles! Glazed in a special concoction of vinegar, soy sauce, and other secret ingredients, the noodles are bouncy and has the QQ feel. Paired along with a few braised mushrooms, lean meat, minced pork, freshly made fish balls and fishcakes, this seemingly plain BCM is a flavour bomb that is a well-kept secret by residents around.
Unit number: #01-22
Opening hours: Fri-Wed 8:30am to 2pm
---
5. Soon Kee Wanton Mee
---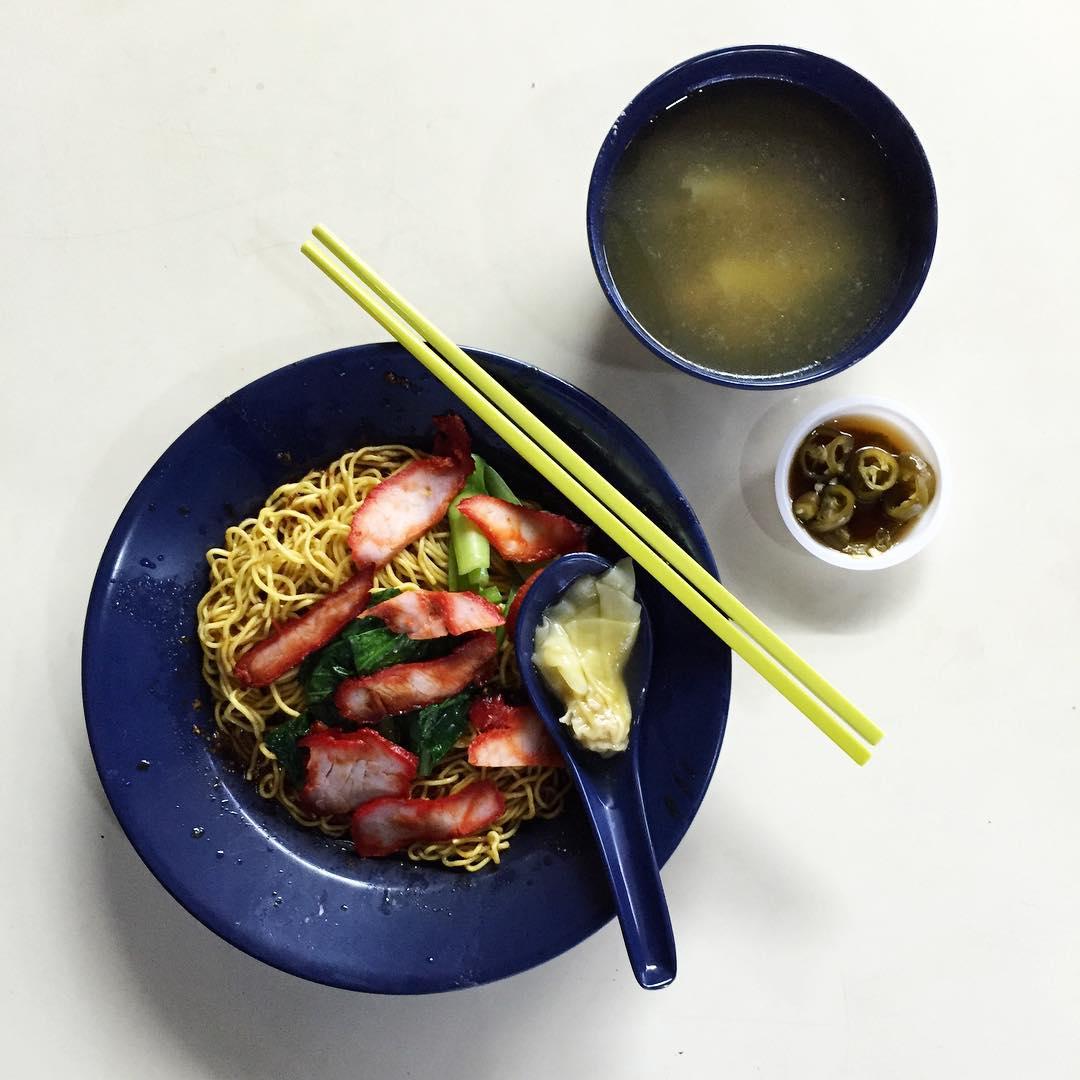 Image credit: @mapazzion
What sets the Wanton Mee ($2.50/$3) from Soon Kee Wanton Mee apart from the rest is not just their springy noodles, but their char siew as well. While some competitors around the island rely on supplied char siew, Soon Kee Wanton Mee roasts their own, making them stand out from the rest! Their chilli adds depth to the dry version of the dish, giving it more bite.
Unit: #01-44
Opening hours: Thur-Mon 5am to 1:30pm
Website
---
6. Pin Wei Hong Kong Styled Chee Cheong Fun
---

Image credit: @aokoibito
Pin Wei had a 50-year history of selling chwee kueh , and 2011 saw a huge transformation for this humble stall as they traded in their chwee kueh for Hong Kong-style chee cheong fun with five different fillings – Plain ($2.20), Char Siew ($3), Prawns ($4), Scallop ($4.50), and Abalone ($16.80). Freshly handmade upon order, the chee cheong fun here is soft, silky, and showered with fragrant sesame oil and light soy sauce. 
Unit number: #01-25
Opening hours: Thur-Mon 6am to 2pm
Tel: 9855 4864 / 8180 2014
---
7. Sheng Seng Fried Hokkien Mee

---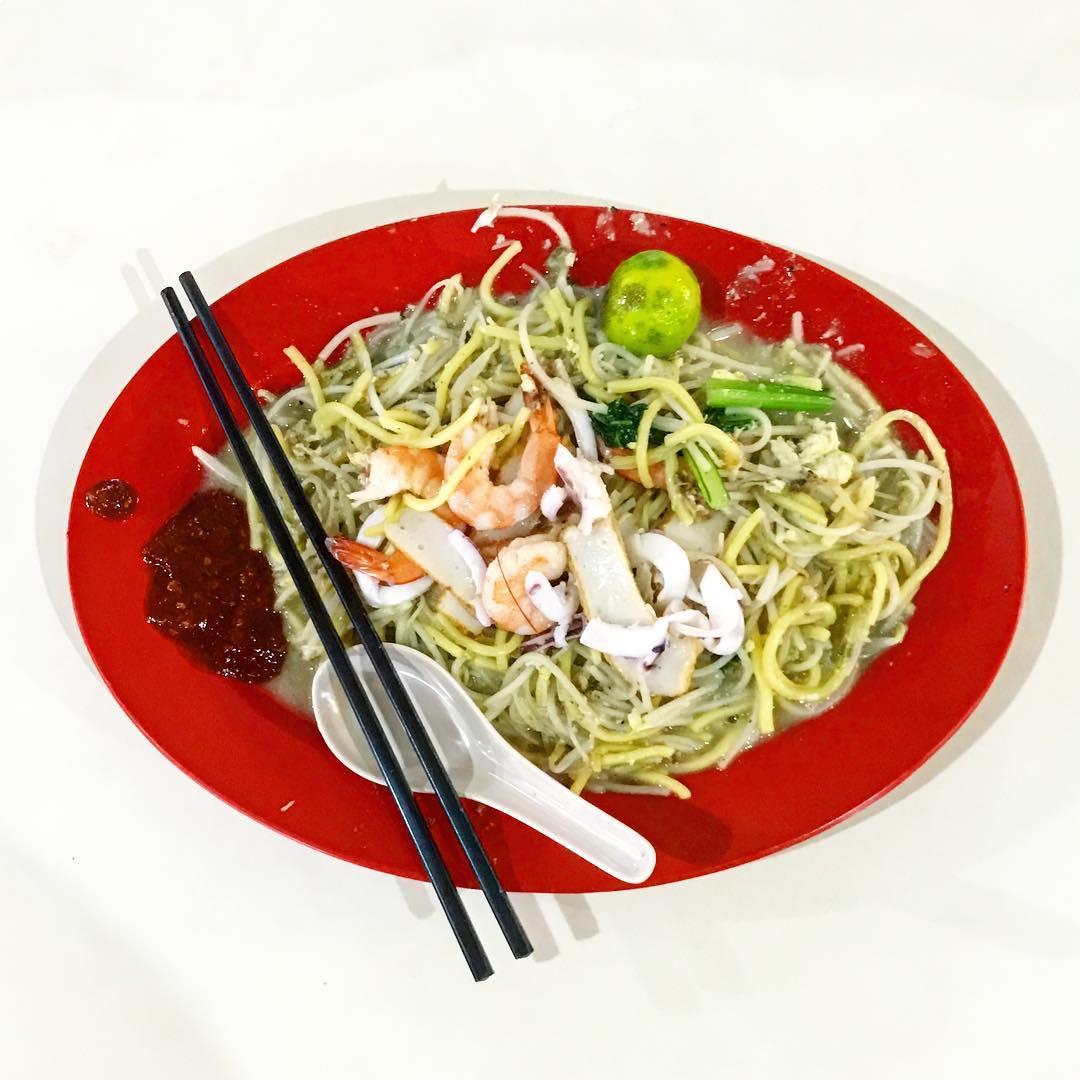 Image credit: @mapazzion
The queue at Sheng Seng Fried Hokkien Mee has yet to deter me from enjoying this simple yet impressive wok hei-filled dish. The classic mix of yellow noodles and bee hoon leans towards the wet and soggy version of Hokkien mee. Paired together with a few slices of fish cake, fresh prawns, and sotong, this Hokkien Mee ($3/$3.50/$4) rarely fails to impress. The balance in ingredients amplifies the slight sweetness of the stock. Adding sambal chilli and lime adds a refreshing kick to each mouthful!
Unit number: #01-40
Opening hours: Tue-Sun 11:30am to 5pm
---
8. Good Spice Carrot Cake

---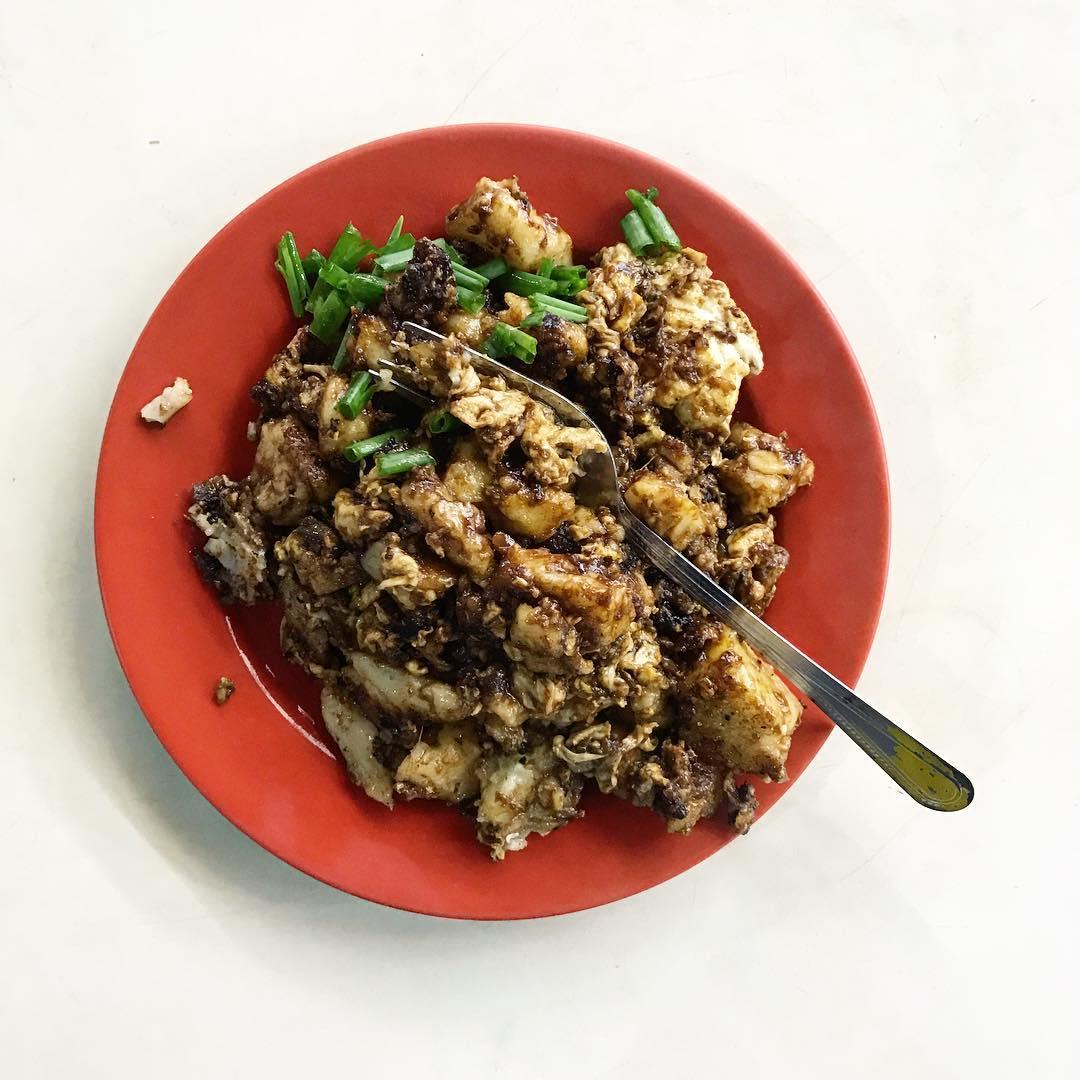 Image credit: @mapazzion
"Snoozers, losers." This is especially true when it comes to Good Spice Carrot Cake which sells good, old-school carrot cake, black or white, starting from $2. The food at this stall is usually sold out by lunch hour, so make sure you head down earlier or as soon as possible to secure your plate of oily goodness. The quality is rarely compromised as the stall owner insists on frying to order, to ensure that each plate is up to par – with the same generous amount of egg and cake, both fluffy, soft and fragrant. Evidently, this is the reason there is a queue. Do not give up though, the wait will be worth it!
Unit number: #01-20
Opening hours: Thur-Tue 6am to 1pm
---
9. Double Spring Teochew Lor Duck Kway Chap

---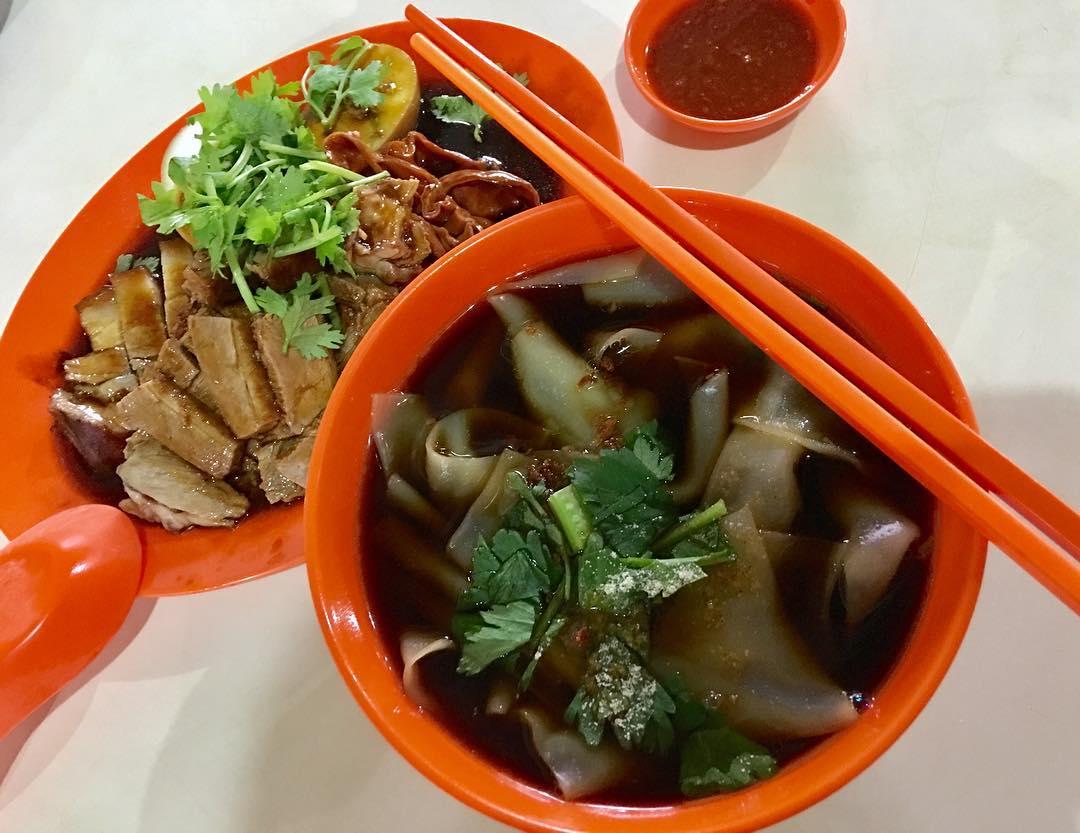 Image credit: @tommie_chen
Boasting generous amounts of tender braised duck, juicy braised pork belly and more, Double Spring Teochew Lor Duck Kway Chap serves a mean bowl of Duck Kway Chap from $3.50. The ingredients are infused in an aromatic gravy that is not too herby. Paired with silky kway teow, the meats prepared by this stall – pork innards, braised pork meat, and more – are delicate with just the right amount of chewiness. Don't say #bojio, head down there if you are interested in this bargain!
Unit number: #01-38
Opening hours: Tue-Sun 7:30am to 3pm
---
10. Min Hiang

---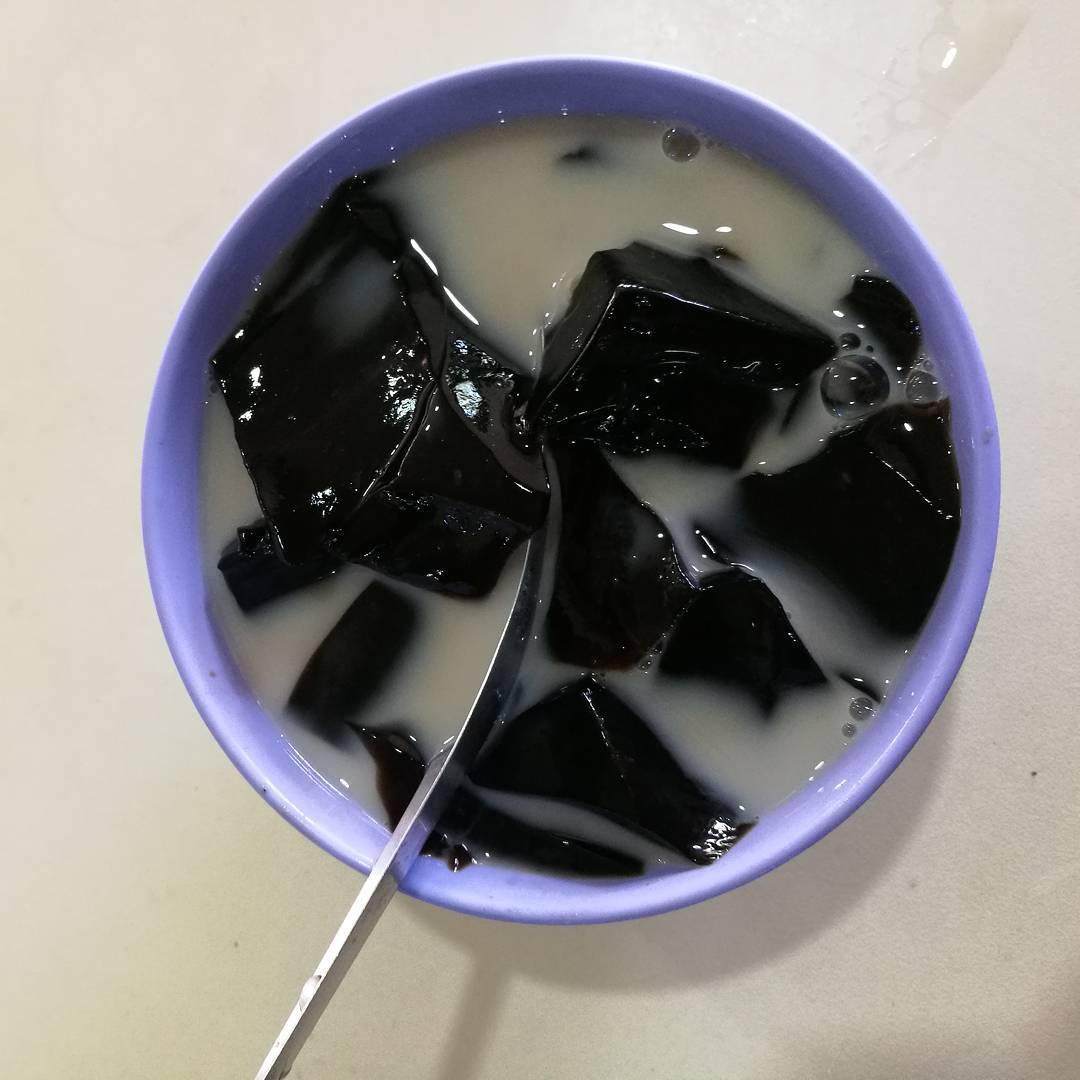 Image credit: @mr_bazaar
To end this list, have a drink to wash the sinful delights down! Min Hiang has been my favourite place to get a classic cup of Grass Jelly which starts at $0.70. The affordable prices and quality drinks despite rising cost prices makes Min Hiang a popular choice. Their Soya Bean, also starting at $0.70, remains gao (rich) after all these years, which is what attracts a steady stream of loyal crowd. While you are there, try Michael Jackson (from $0.70) – a mix of grass jelly and soya bean milk!
Unit number: #01-21
Opening hours: Mon-Sun 8am to 6pm
---
Pek Kio Food Centre is the underdog of hawker centres
---
Pek Kio Food Centre is a stone's throw away from Velocity Novena, yet many are clueless to the existence of this hawker centre. It holds fiercely guarded secrets of the delicious stalls available, waiting for you to uncover. To discover more hawker food, check out Old Airport Road Food Centre and Newton Food Centre as well. Bear in mind that many stalls at Pek Kio Food Centre finish selling their food pretty early, thus may close earlier than the stated timings.
Address: 41 Cambridge Road, Singapore 210041
Nearest MRT Stations: Novena and Farrer Park
---
Featured image adapted from Instagram user @mapazzion's post.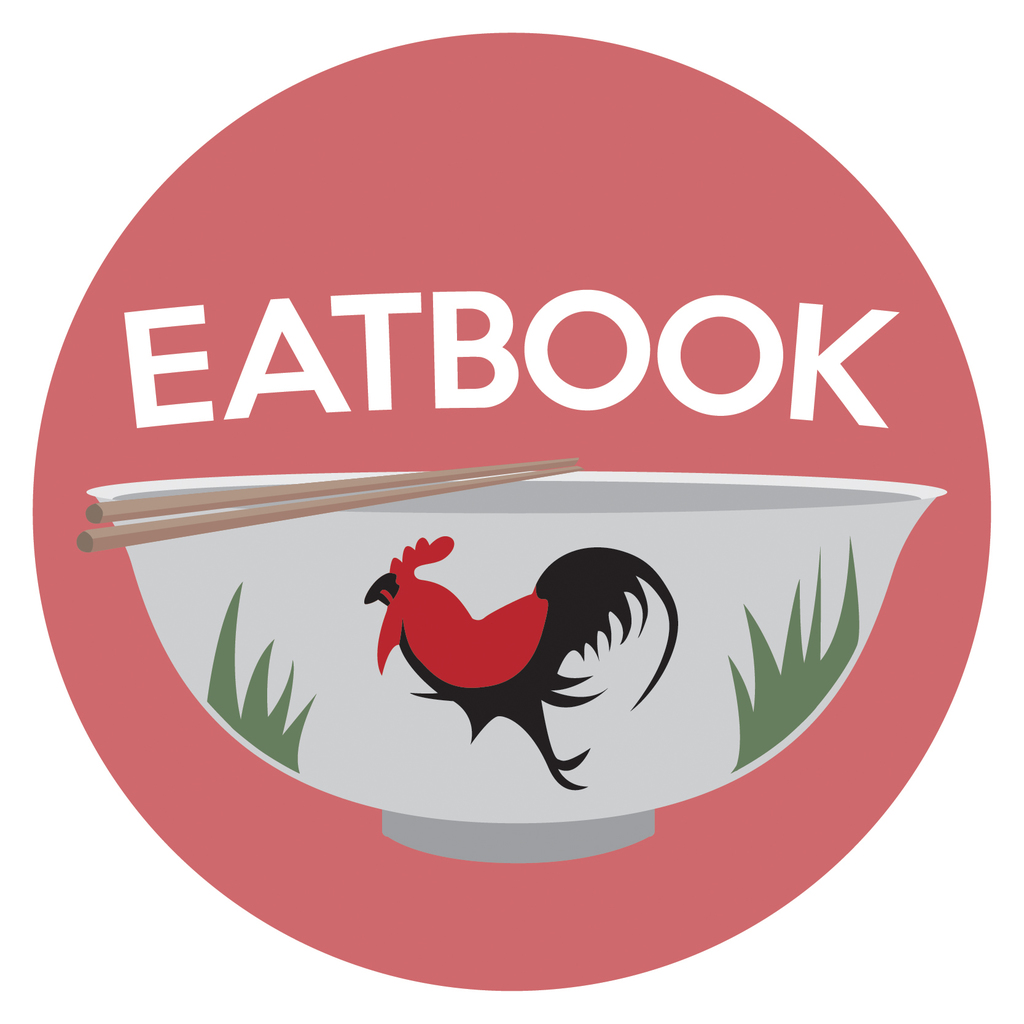 Drop us your email so you won't miss the latest news.