---
Tampines West food you can walk to from the MRT Station
---
When I studied at Temasek Polytechnic a few years back, travelling to school was such a bane of my life. I was always late for my 8am classes thanks to the heavy traffic every morning. However, current TP students can now rejoice with the opening of Tampines West MRT Station which is just a five-minute walk away. What's more, everyone else too can enjoy the new station and check out nearby food places that were out of reach previously.
---
1. Lawa Bintang
---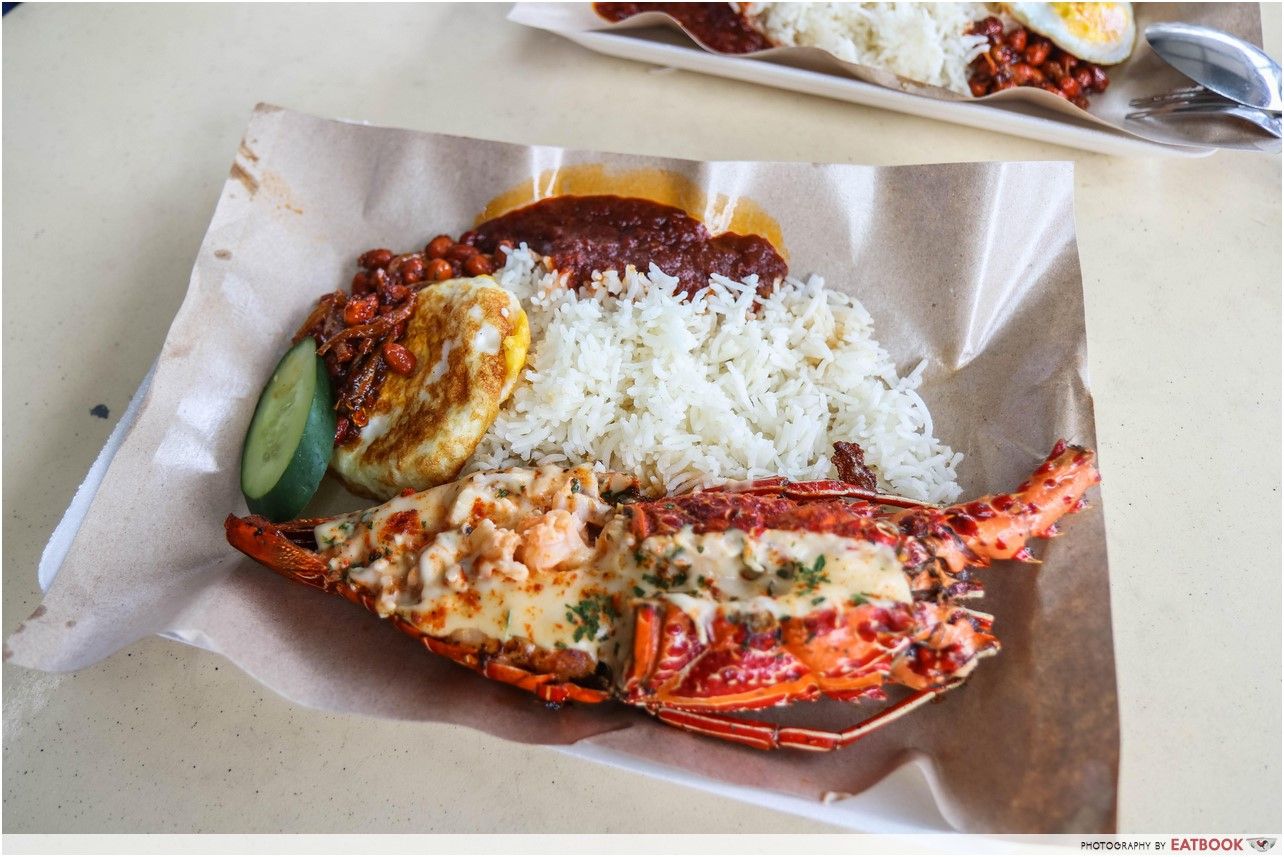 Treat yourself to Lobster Nasi Lemak ($22) from a Muslim-owned eatery – Lawa Bintang – for a rewarding brunch! The lobster meat is juicy and layered with three types of cheese, and garnished with herbs for an added touch of flavour. Enjoy the lobster with a spoonful of their fragrant nasi lemak, crunchy ikan bilis, and dip it into their stellar sambal for a complete experience. If you'd like something less extravagant, get their Sotong Nasi Lemak ($7.50) instead. Not only is it value-for-money for its portion, but it also fills your tummy. Do join the beeline early as they start closing up at around 2pm.
Check out our full review of Lawa Bintang!
Address: 9008 Tampines Street 93, Singapore 528843
Opening hours: Tue-Thur 8am to 2pm, Fri 10am to 2pm, Sat-Sun 9am to 2pm
Website
---
2. Brothers In Fine Food
---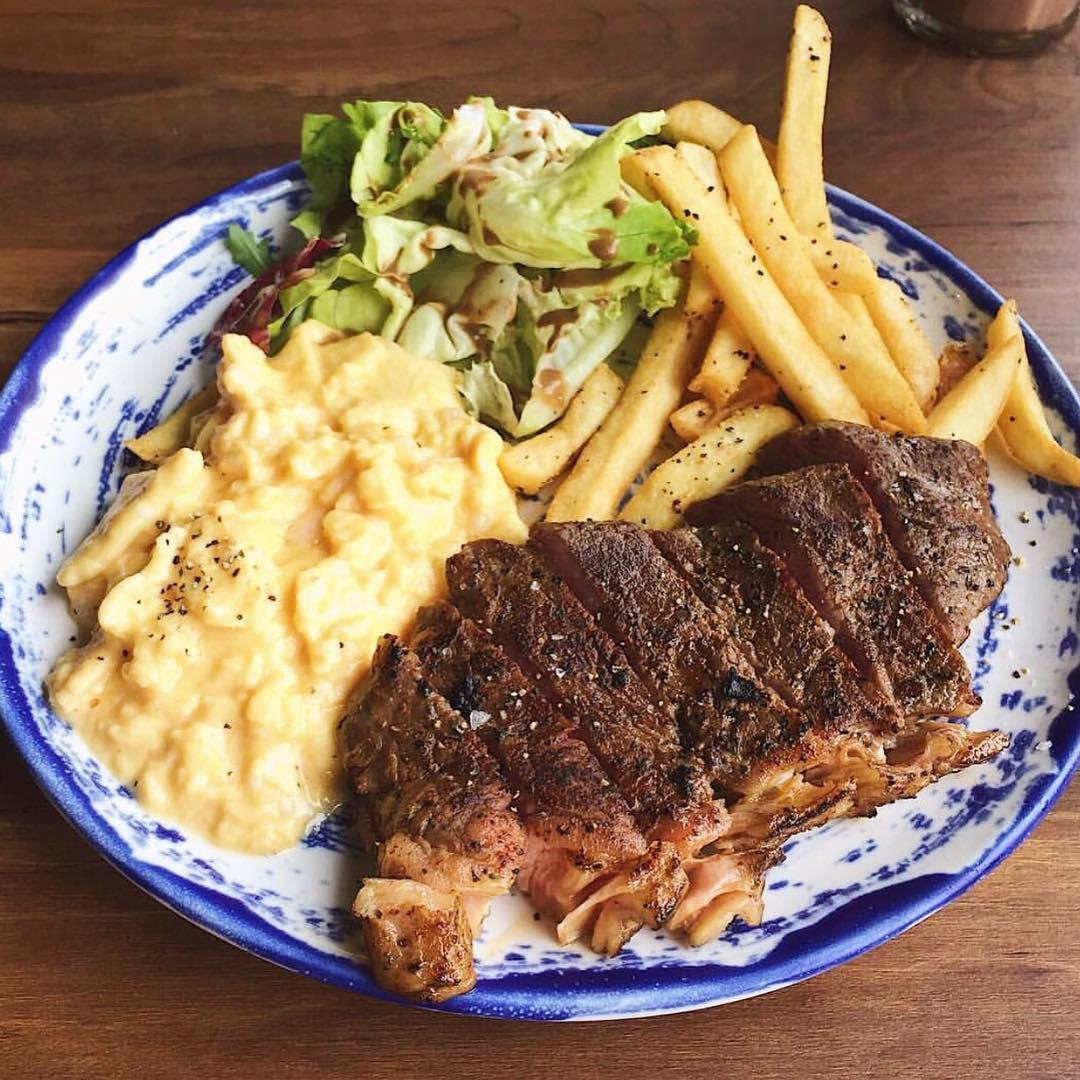 Image credit: @brothersinfinefood
Brothers In Fine Food is a Muslim-owned cafe that specialises in breakfast and brunch dishes and their menu differs on weekdays and weekends. Indulge in Butcher's Daughter ($14) which is only available on their weekend brunch menu. It consists of a sous-vide and seared beef steak with scrambled eggs, fries, and salad. You can choose your degree of doneness for the beef steak. For a complete experience, try their interesting and Insta-worthy desserts such as Nagasari ($8) – a traditional steamed cake filled with slices of banana!
Check out more Tampines cafes around the neighbourhood!
Address: 5 Tampines Avenue 3, #02-07, Tampines West Community Club, Singapore 529705
Opening hours: Tue-Fri 12pm to 10:30pm, Sat-Sun 9am to 10:30pm
Tel: 9008 9314
Website
Menu
---
3. Ri Ri Sheng Mala Pot
---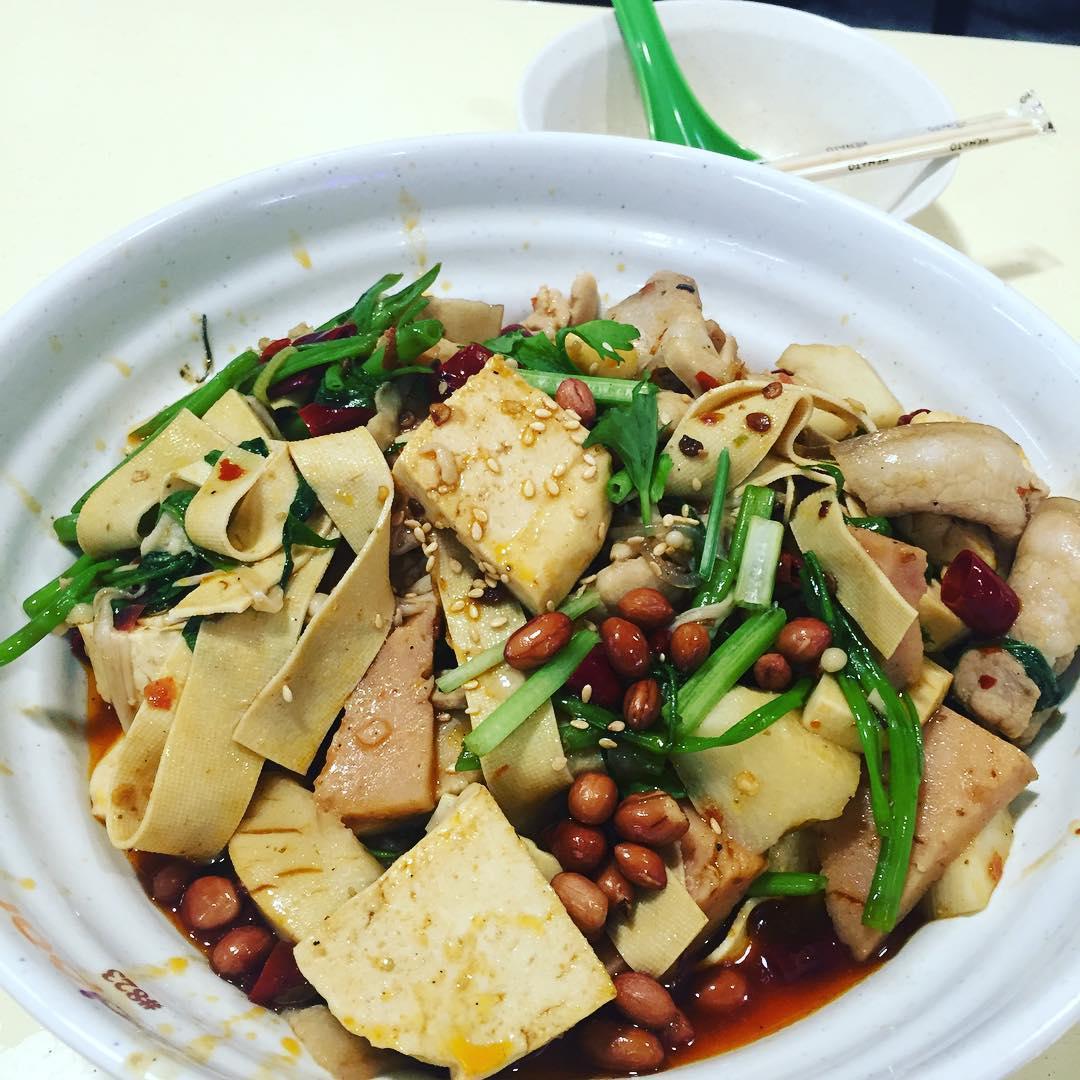 Image credit: @jennygoh123
With the ongoing ma la craze, you can satisfy your ma la craving at Ri Ri Sheng Mala Pot. It is a pick-your-own ma la stall but the price varies depending on the type of ingredient – veggies ($1) and meat ($2) – instead of weight. They have four different level of spiciness to choose from – bu la (not spicy), xiao la (slightly spicy), zhong la (medium level of spiciness), and da la (very spicy). Keep your chilled drinks close to you; you'll never know when you'll need it once the burn starts crawling in.
Address: 823A Tampines Street 81, #01-02, Food Park, Singapore 521823
Opening hours: Thur-Tue 11:30am to 9pm
---
4. Soi Thai Kitchen
---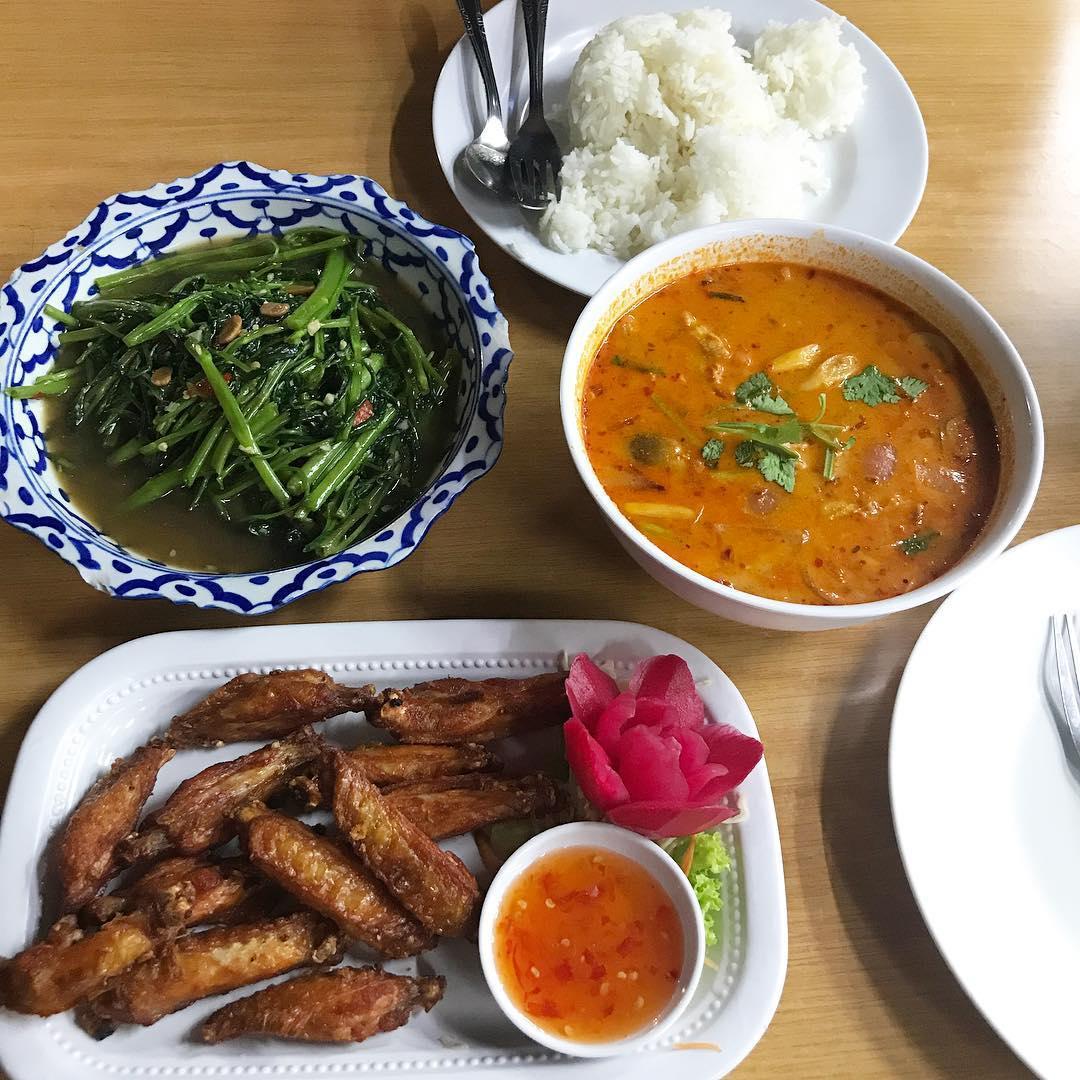 Image credit: @mitchrocksyo
Soi Thai Kitchen has perpetually long queues and it is constantly packed during meal times with hungry residents and students alike. Thai food is not complete without a spicy and sour soup so get their Thick Tom Yum Soup ($7)! There's nothing like a good bowl of tom yum soup with rice to satisfy your Thai food cravings. You can also choose between prawn and chicken for the soup. Complete your meal with Belachan Kang Kong ($7) and Chicken Wings ($6). With these mouth-watering dishes, it's little wonder why customers are returning there.
Address: 824 Tampines Street 81, #01-28, Singapore 520824
Opening hours: Daily 11am to 2:30pm, 6pm to 10pm
Tel: 6784 2421
---
5. Meet & Melt
---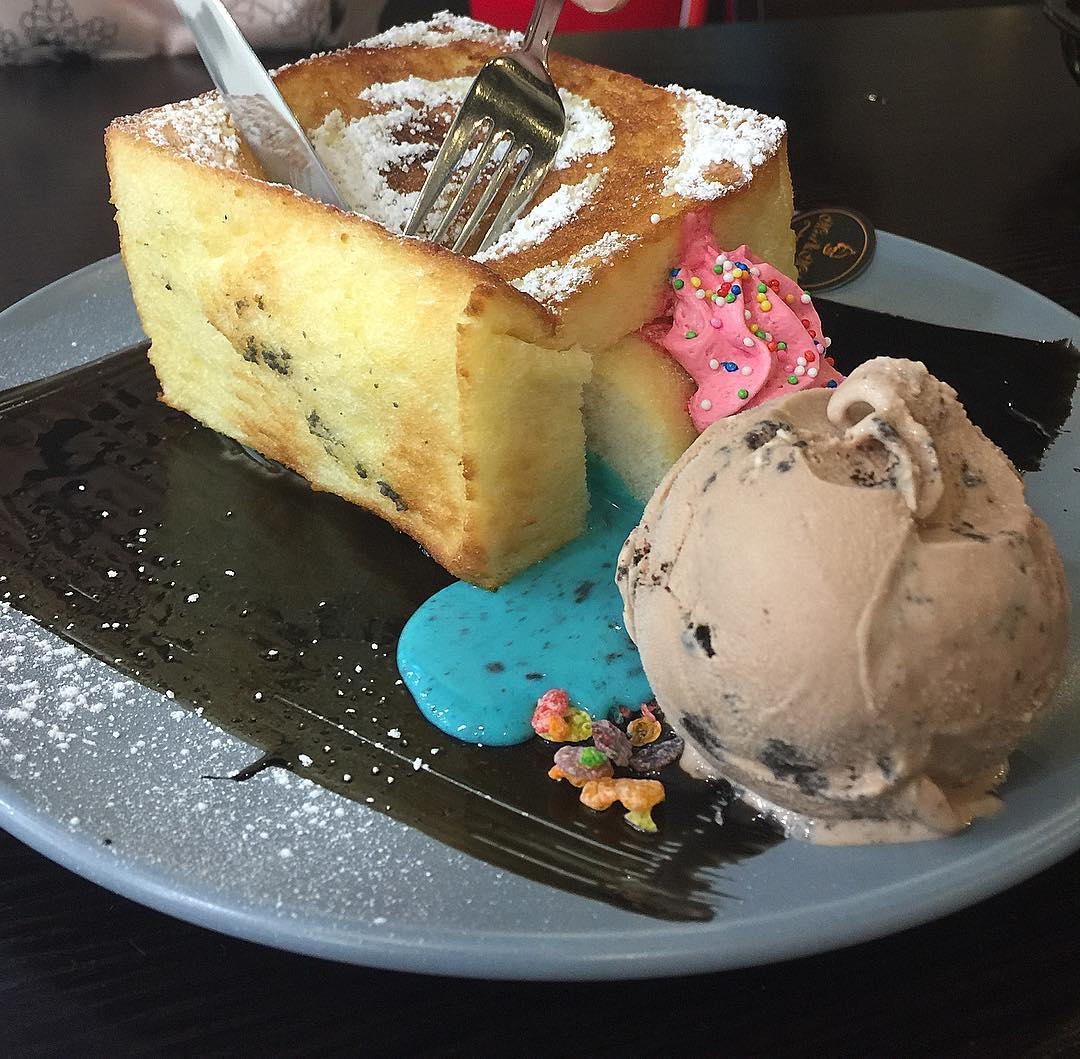 Image credit: @shadowfreak86

Meet & Melt has relocated to a busier part of Tampines and it is now nearer to Tampines West MRT Station. It is a dessert cafe selling ice-cream, cheesy toasts, and lava toasts. Try their Lava Toast ($15.90) which is served with a scoop of ice-cream and a sauce of your choice. Top up $0.50 for their charcoal ice-cream or $1 for premium ice-cream flavours. You'll be in for a treat with the toast's nicely crisped exterior and the gooey lava encased within.  
Address: 825 Tampines Street 81, #01-54, Singapore 520825
Opening hours: Tue-Fri 3pm to 11pm, Sat-Sun 2pm to 11pm
Tel: 9185 8173
Website
---
6. Three's A Crowd
---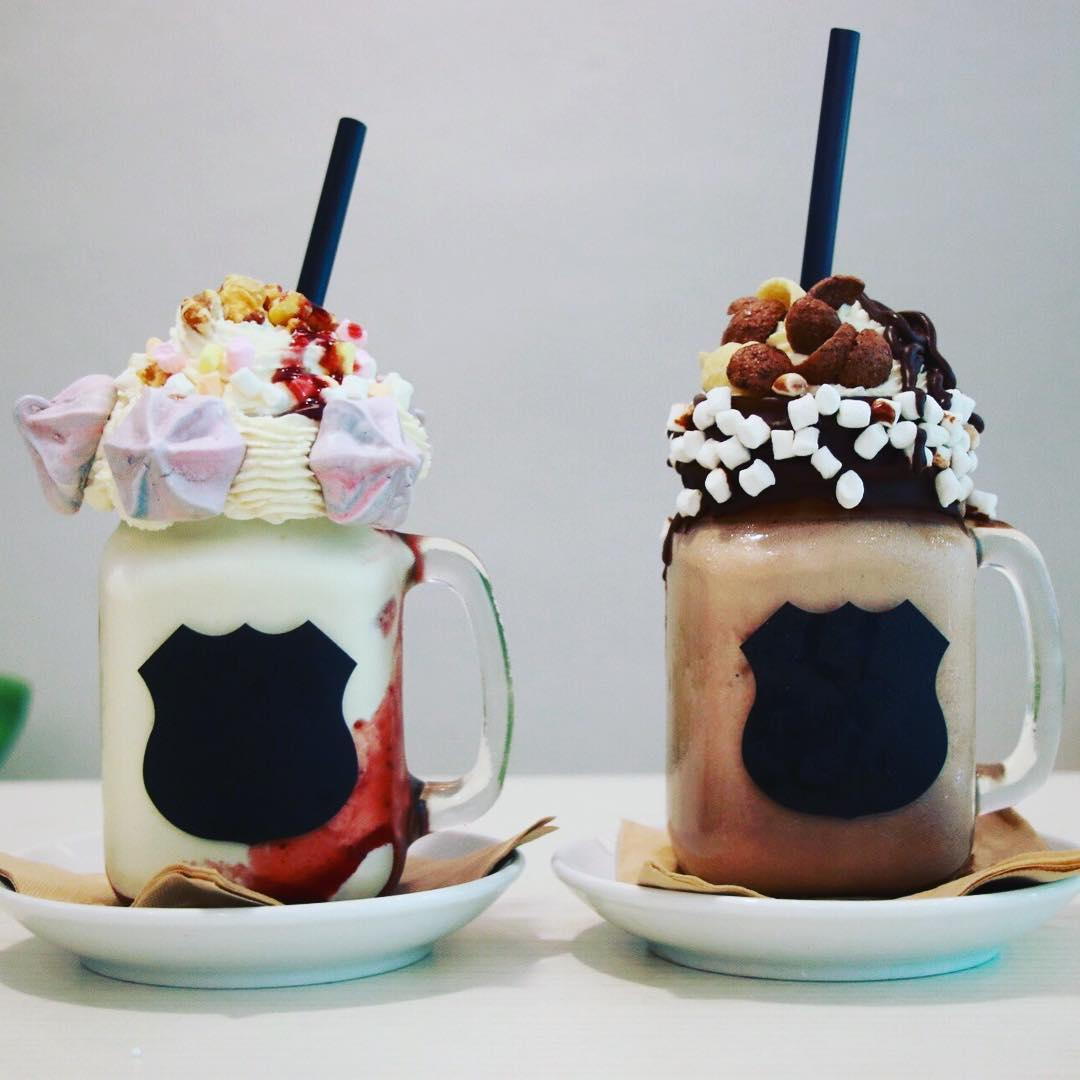 Image credit: @3sacrowdcafe
Located just across the new Downtown Line Station is Three's A Crowd – a cosy cafe that sells ice-cream waffles, cakes, and milkshakes. Enjoy a cold mug of Vanilla Milkshake ($6.50) that will help you to beat the afternoon heat. Complete your cafe experience with a lovely plate of Classic Waffle ($6) and ice-cream ($3 per scoop). The food and interior of this cafe are Insta-worthy so you can up your 'gram game if you happen to drop by.
Address: 802 Tampines Avenue 4, #01-11, Singapore 520802
Opening hours: Mon-Thur 12pm to 10pm, Fri 12pm to 11pm, Sat 11am to 11pm, Sun 11am to 10pm
Tel: 6702 0700
Website
---
7. Zi Zai Vegetarian Restaurant

---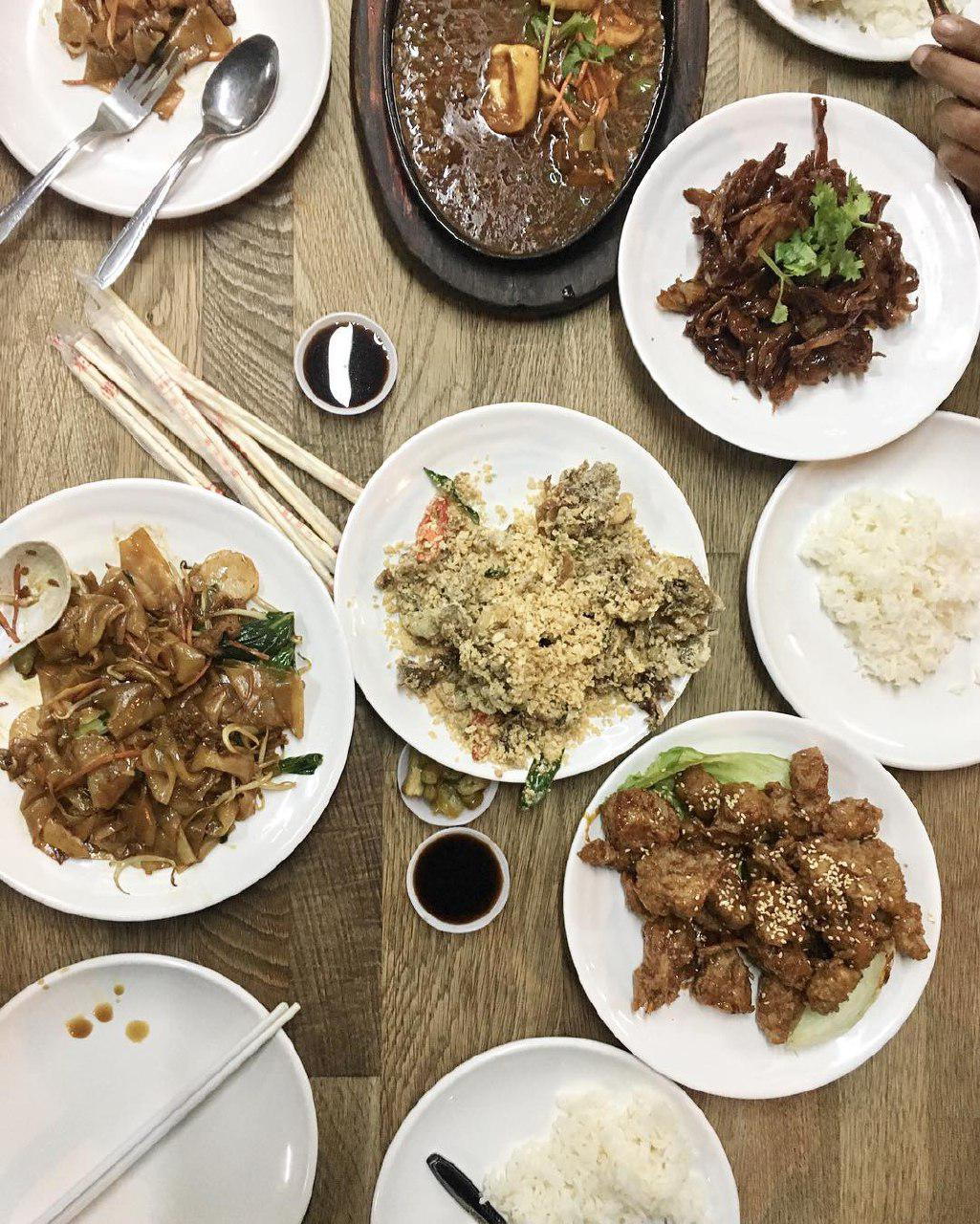 Image credit: @brindayesterday
Tampines seems to have everything for everyone – even for vegans. With Zi Zai Vegetarian Restaurant, vegans or health-conscious ones can also have a place to eat at. If you can't decide on what to get from their extensive menu, try their Fried Kway Teow ($3.50/$5/$8) that is made with soy-based ingredients and filled with wok hei. For sides, get their Cereal Abalone Mushrooms ($8/$12/$16). The mushrooms are nicely battered with cereal and deep-fried with herbs to add a tinge of fresh fragrance.  
Address: 801 Tampines Avenue 4, #01-281, Singapore 520801
Opening hours: Daily 9am to 11pm
Tel: 6781 1820
---
8. Xing Ji

---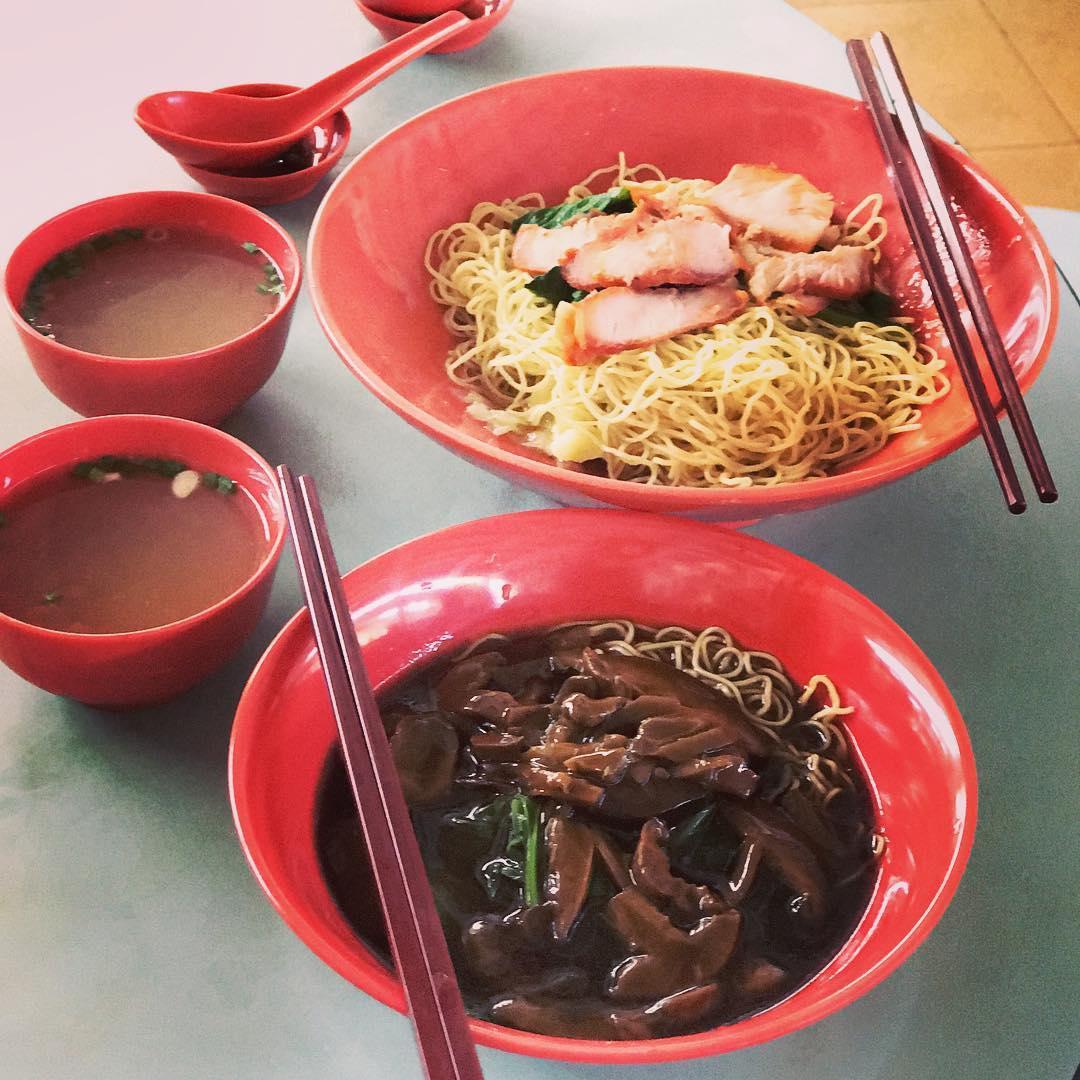 Image credit: @pxy_angela
Simple bowls of noodles from hawker stalls make comforting food that won't hurt your bank account and Xing Ji specialises in wanton mee and mushroom noodles. Wake up earlier if you're planning to drop by as the queue starts snaking during peak hours. Get a hearty bowl of Wanton Mee ($3) made of stringy egg noodles and slices of char siew with sweet and savoury black sauce. Dip the dumplings into sambal for an added fiery kick. Customers are also returning for their Mushroom Noodles ($3) – an all-time favourite among regulars.
Check out more hidden hawker gems in Tampines!
Address: 137 Tampines Street 11, #01-35, Tampines Round Market & Food Centre, Singapore 522137
Opening hours: Thur-Tue 6am to 1pm
Tel: 9185 8683
Website
---
9. Yummy Sarawak Kolo Mee
---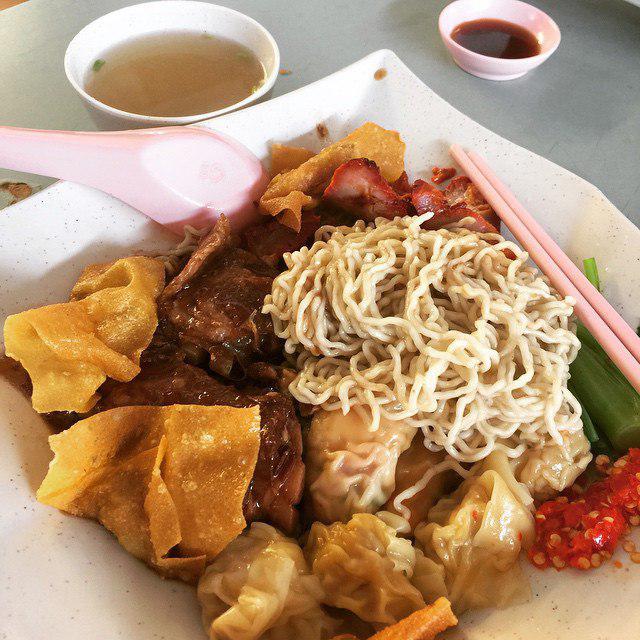 Image credit: @yvonne2504
At Tampines Round Market, they also have Yummy Sarawak Kolo Mee. You can spot the stall from afar by its bright yellow signboard. As its name suggests, their signature dish would be their Sarawak Kuching Kolo Mee ($4/$5/$6/$7). Unlike the usual egg noodle, they only use egg whites to make theirs. The noodles are mixed with black sauce and topped with pieces of wanton, deep-fried wanton, braised pork ribs, char siew and veggies. Be warned that their chilli packs a punch so prepare your tissue packet and drinks. For its quality and quantity, this definitely offers bang for your buck.
Address: 137 Tampines Street 11, #01-45, Tampines Round Market & Food Centre, Singapore 521137
Opening hours: Daily 5am to 3pm
---
10. 137 Lor Mee Prawn Mee
---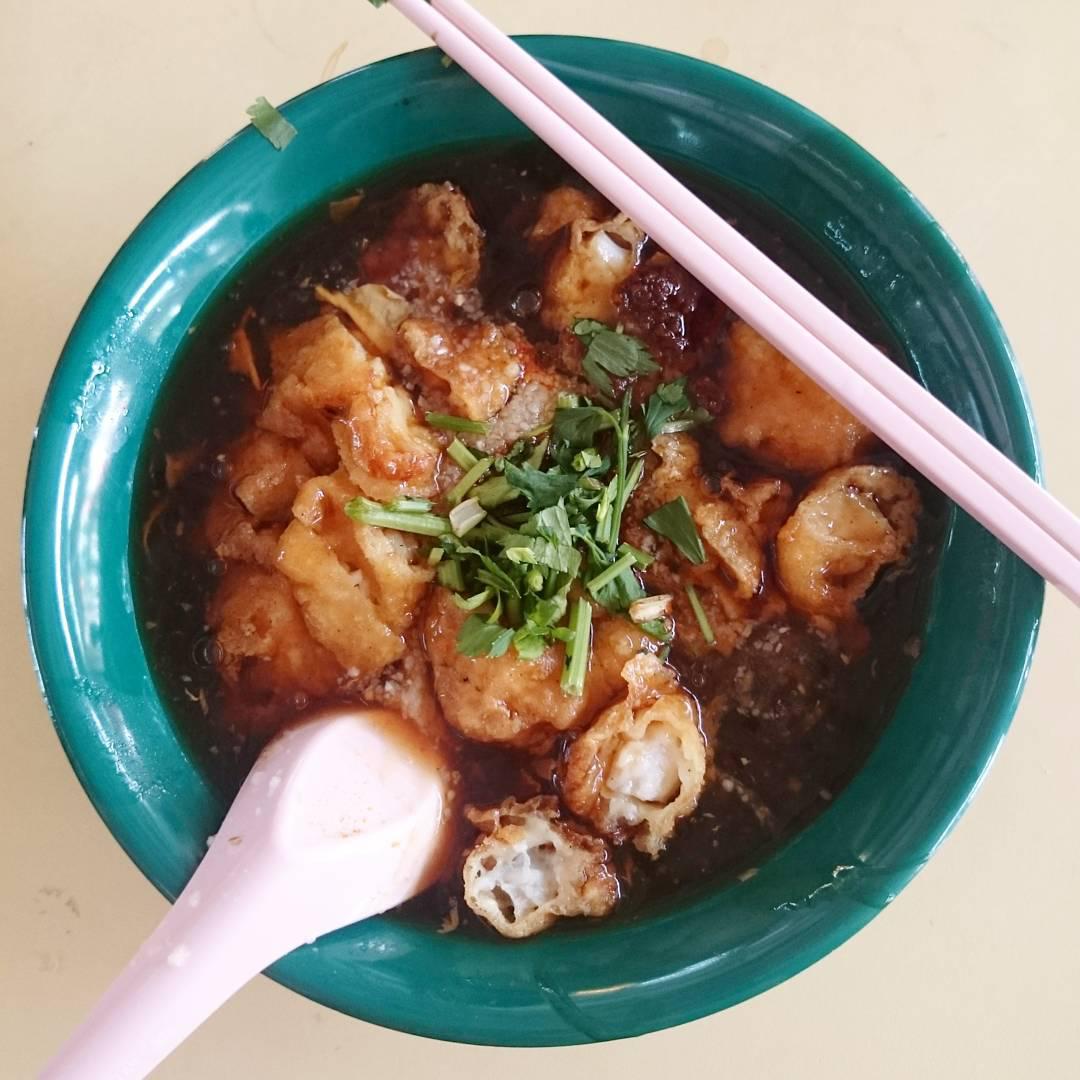 Image credit: @tame_bunny
137 Lor Mee Prawn Mee offers a good bowl of lor mee. Dig into their Signature Lor Mee ($4) – yellow noodles drowned in thick and black sauce, topped with a generous portion of fried fish, fish fillet, and egg. Mix the sambal into the sauce if you like some spicy kick to it. Enjoy the crispy batter of the fried fish with the savoury sauce and a little bit of garlic to add some sharpness. Don't forget to wipe that sauce off your mouth after downing this bowl of goodness!
Address: Blk 137 Tampines Street 11, #01-09, Tampines Round Market and Food Centre, Singapore 521137
Opening hours: Daily 10am to 9pm
---
Explore every corner of Singapore with a full stomach!
---
With this list of food haunts at Tampines, I'm sure you can now enjoy exploring hoods beyond your area and try out new places that you've never heard of! If you're looking for more food in the East to explore, you can also check out hawker stalls at Bedok too!
---
Featured image taken from Instagram user @3sacrowdcafe's post.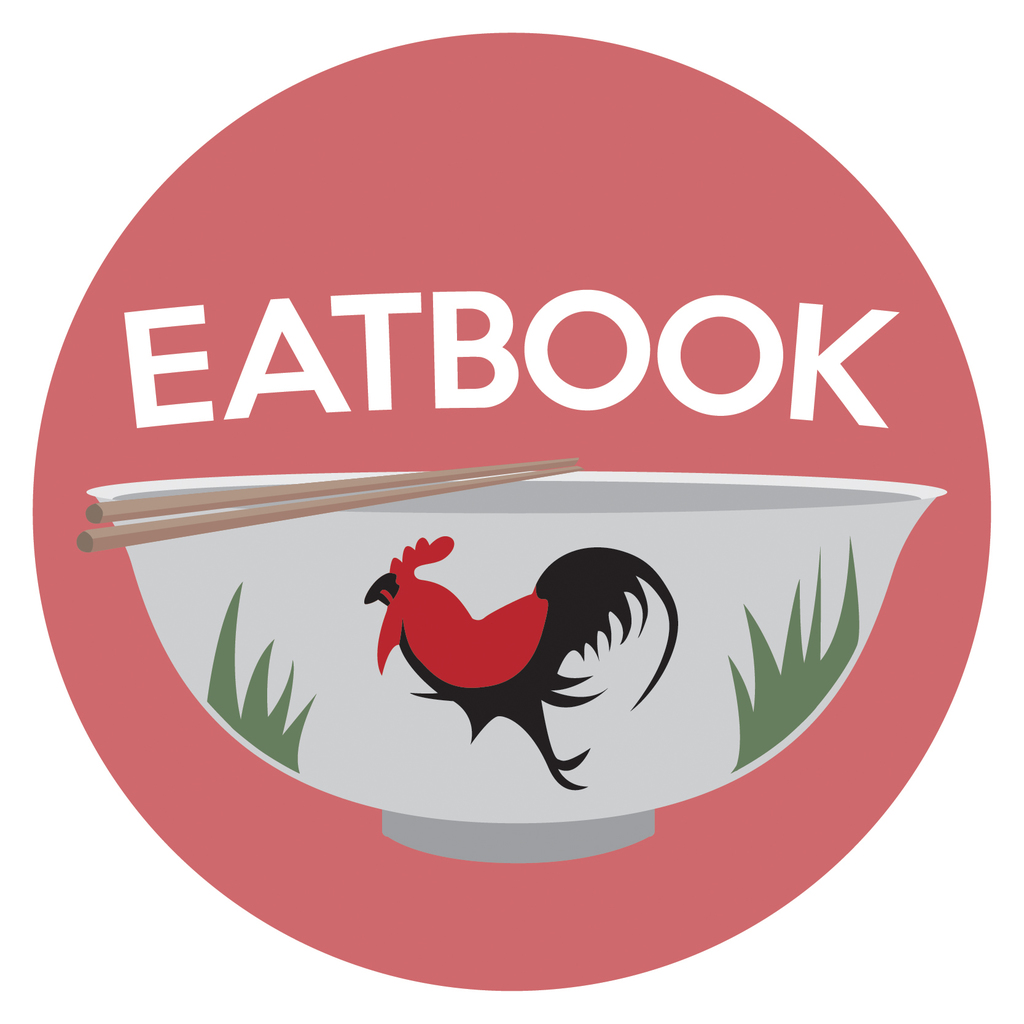 Drop us your email so you won't miss the latest news.