---
About Kaiserhaus
---
Update (4th April 2019): Kaiserhaus has closed permanently.
If you've ever wanted to relive your Jane Austen Fantasies, this would be the place to do it. Fashioned in the style of classical tea rooms of old Europe, Kaiserhaus serves up traditional Austrian food in an elaborate and elegant setting. Classical music fills the air and imported Austrian furniture set the scene of a tea house fit for a king. While Kaiserhaus serves regular a la carte fare, our visit was focused more on their new high tea sets. For the price of $28 you'll get:
Two slices of Zaunerstollen (specialty nougat)
A slice of exquisite home-made cake
Kipferl
Nussschnecke / Nut Swirl

Selection of Four

Organic Rye Bread Sandwiches

Coffee or Tea
The sets are typically for two even though I personally thought it'd be comfortable for up to three people.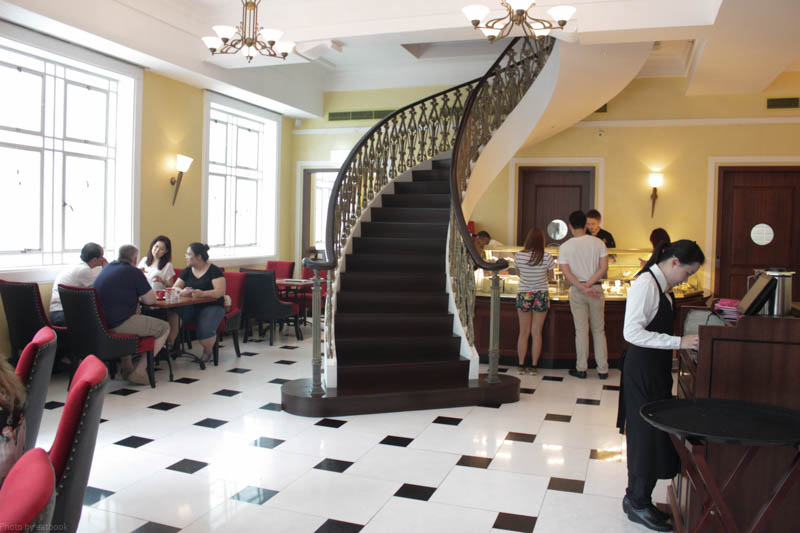 ---
Zaunerstollen
---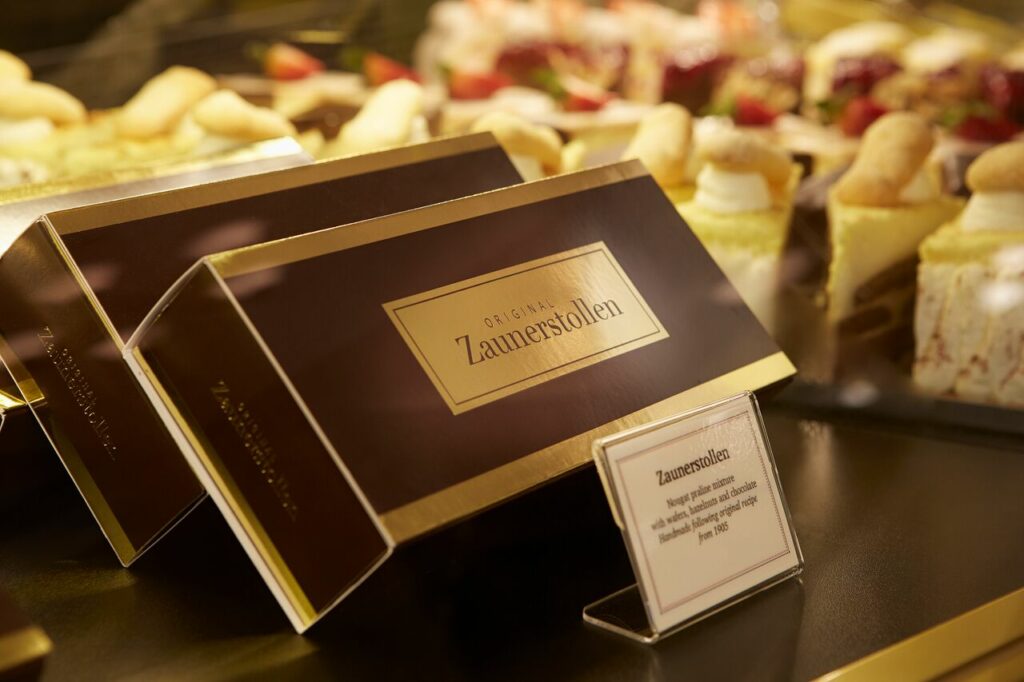 Zaunserstollen is a specialty nougat imported straight from Austria. Unlike regular nougat, it's lighter and creamier and it doesn't stick to your teeth as  some nougats do. It's a handmade recipe from 1905 that includes a praline mixture with wafers, hazelnuts and chocolate. If that sounds good to you at all, you'll also need to know that Kaiserhaus is the only place in Singapore you'll be able to get it.
---
Home-made cake
---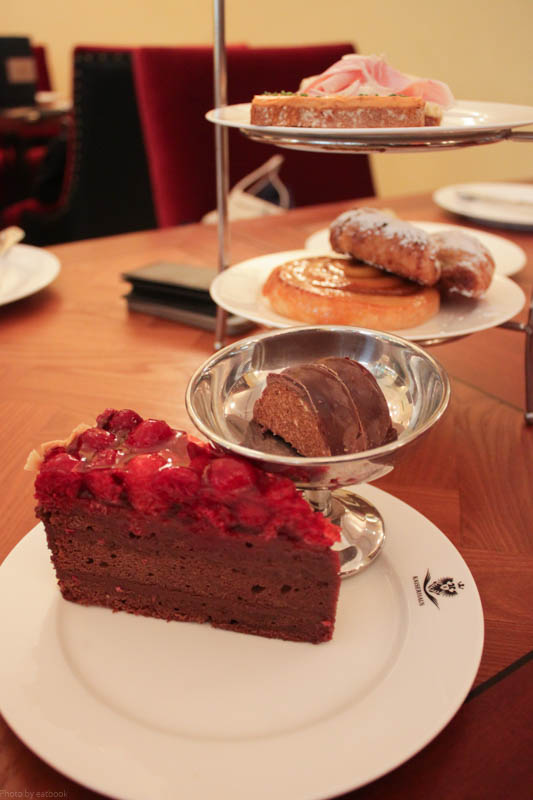 You will also be able to choose a slice of cake or pastry from the counter to top off your high-tea set. The cakes are also made from traditional Austrain recipies and are extemerly unique. If you're bored with regular tiramisus and black forest cakes, Kaiserhaus might just reinvigorate your appetite for every fat kid's favorite food. We tried the Raspberry Truffle cake which was extremely indulgent. If you're unaccustomed to strong flavours in your dessert, you may find it a bit overwhelming and heavy. If you can stomach it though, you're in for a good time.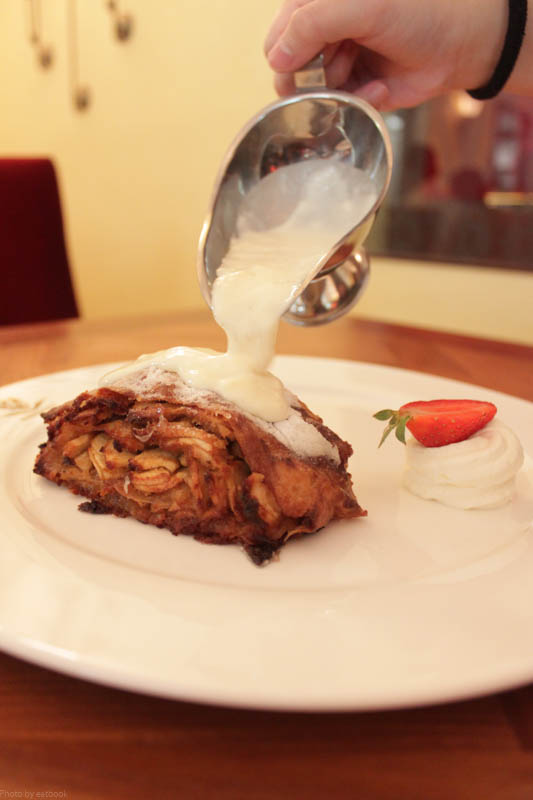 I begged to try a slice of the innocuous apple strudel from the bottom shelf as well and I was not disappointed, the flakey pastry was a delight to slice into and the apples were well cooked and pleasantly sweet. But as anyone who has seen the excellent strudel scene in Inglorious Basterds would know you always wait for the cream, which adds a lightness and balances some of the sweetness from the apples.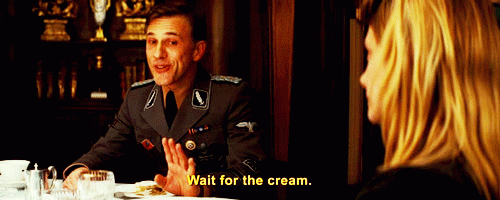 ---
Kipferl & Nussschnecke / Nut Swirl
---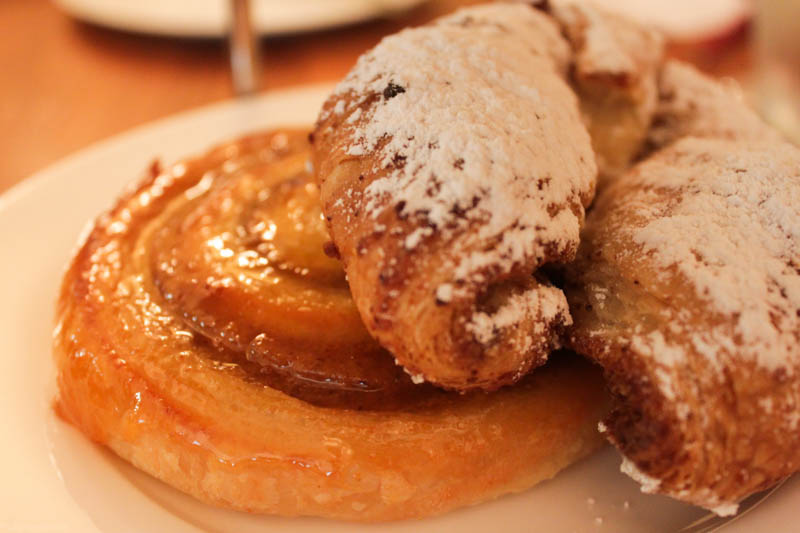 Kipferls to Austrians are like what croissants are to the French. This crunchy pastry is a delight to bite into and the Nussschnecke pleases just as much with a crunchy and sweet filling.
---
Organic Rye Bread Sandwiches
---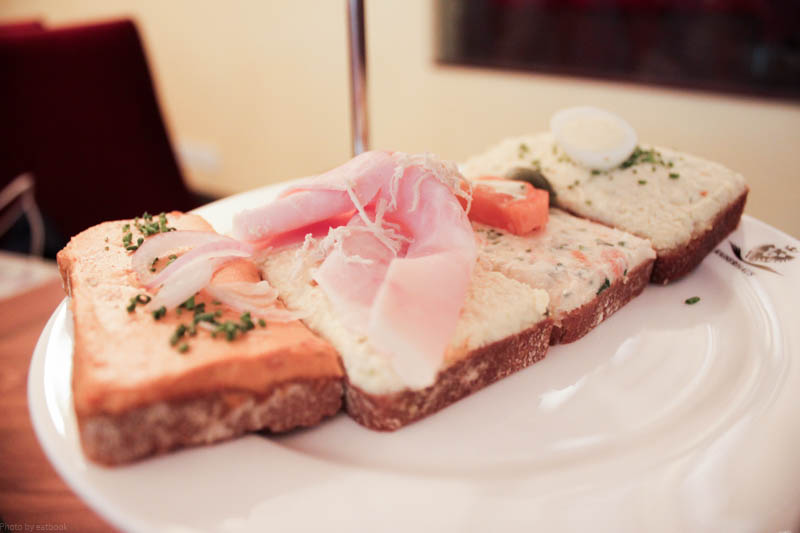 The Organic Rye Bread Sandwich come with four individual toppings,  Smoked Salmon, Egg, Liptauer (Spicy Cheese), and Smoked Ham & Horseradish. The set gives you a sample of all four. My favourite was the Liptauer, which wasn't that spicy at all. Instead it has a pleasant creamy and savoury kick to it and was a great topping.
---
Coffee & Tea
---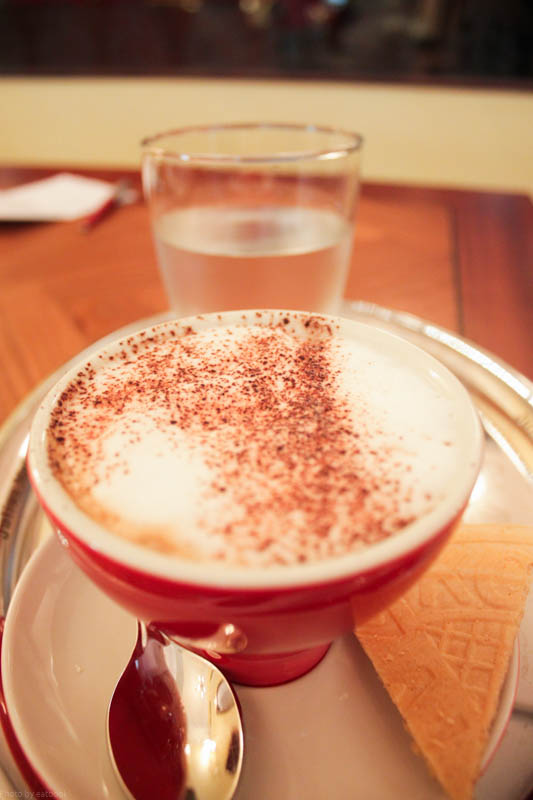 The coffee and teas are all sourced from Austria adding to the authenticity of the cafe. Personally I loved how the coffee came on a tray with a small cup of water to wash it down. It's a nice touch and very thoughtful from a service point of view. You should however consider the hot chocolate which is nothing short of amazing. Intense in flavour while maintaining a smooth and fluid consistency, it coats your tongue well without overstaying its welcome.
---
Final thoughts on Kaiserhaus
---
Kaiserhaus successfully brings the Austrian charm to Singapore. Their attention to detail and passion for the culture is apparent in every nook and cranny of the cafe. While the desserts may turn off some folks who are used to milder flavours, there's still more to experience here. Whether it's the pastries, excellent coffee or the amazing ambience.
Summary
Pros
– Rare traditional Austrain pastries
– Excellent ambience
– Great value
Cons
– Cake flavours may be too much for some
Operating Hours
Sundays to Thursdays – 10.30AM to 12AM
Fridays and Saturdays – 10.30AM to 1AM
High Tea Hours
Daily – 10.30AM-6PM
Contact
+65 6377 0013
Address
Capitol Theatre 17 Stamford Road
#02-06 & 03-06 Singapore 178907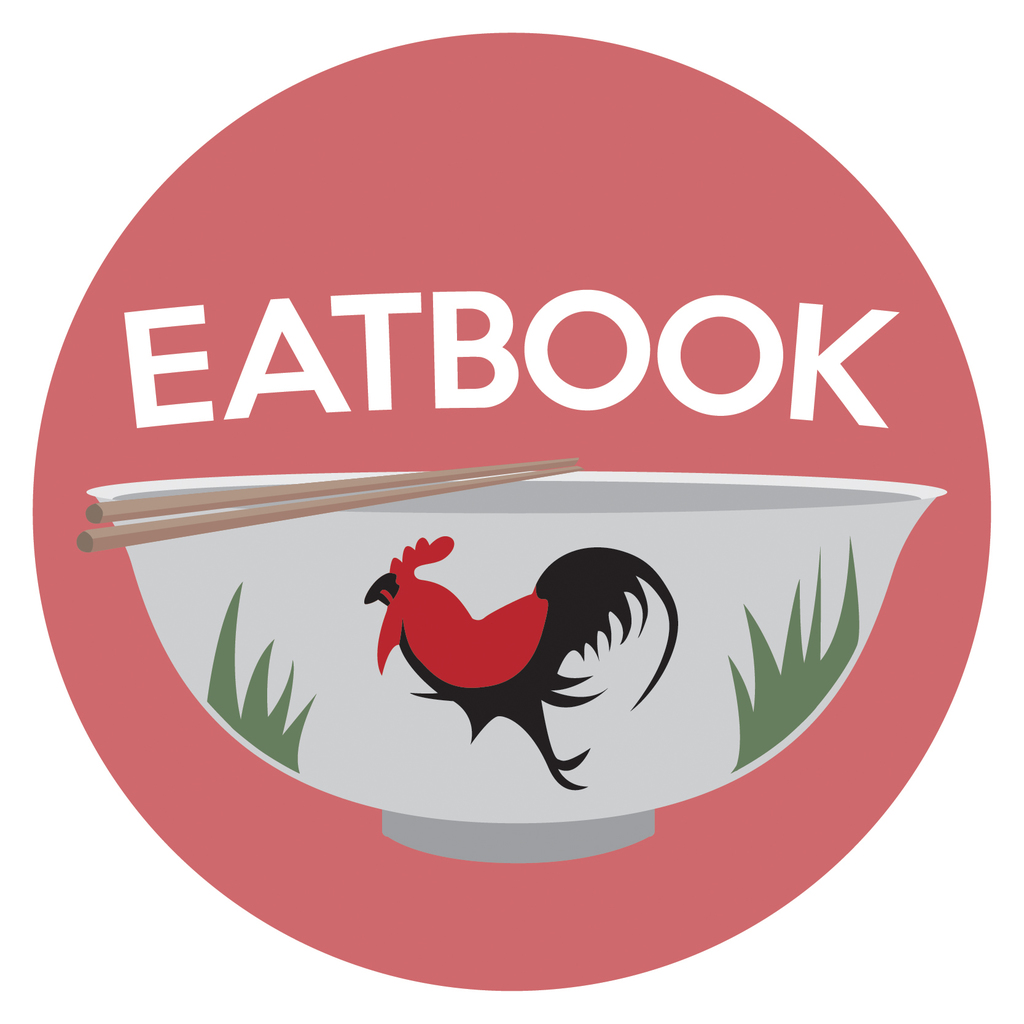 Drop us your email so you won't miss the latest news.