Kam's Roast debuts in Singapore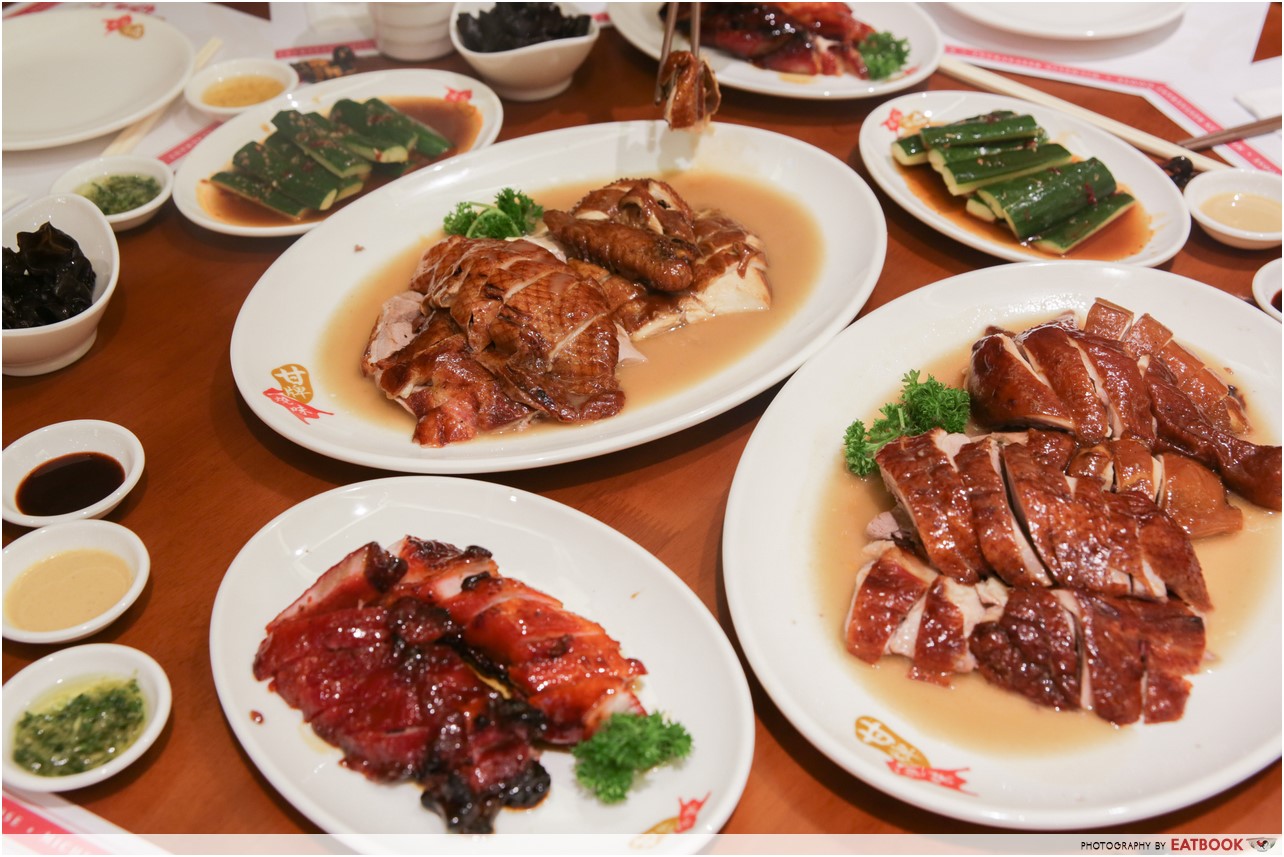 We may be a little red dot, but it's clear that our appetites are far from small. From two-hour long queues at Liao Fan Hong Kong Soya Sauce Chicken Rice And Noodle to the recent opening of Tsuta, it's evident that Singaporeans run on good food. As if we don't have enough award-winning restaurants in our midst, Kam's Roast, a Michelin-starred eatery from Hong Kong, has just landed on our shores at Orchard.
Food at Kam's Roast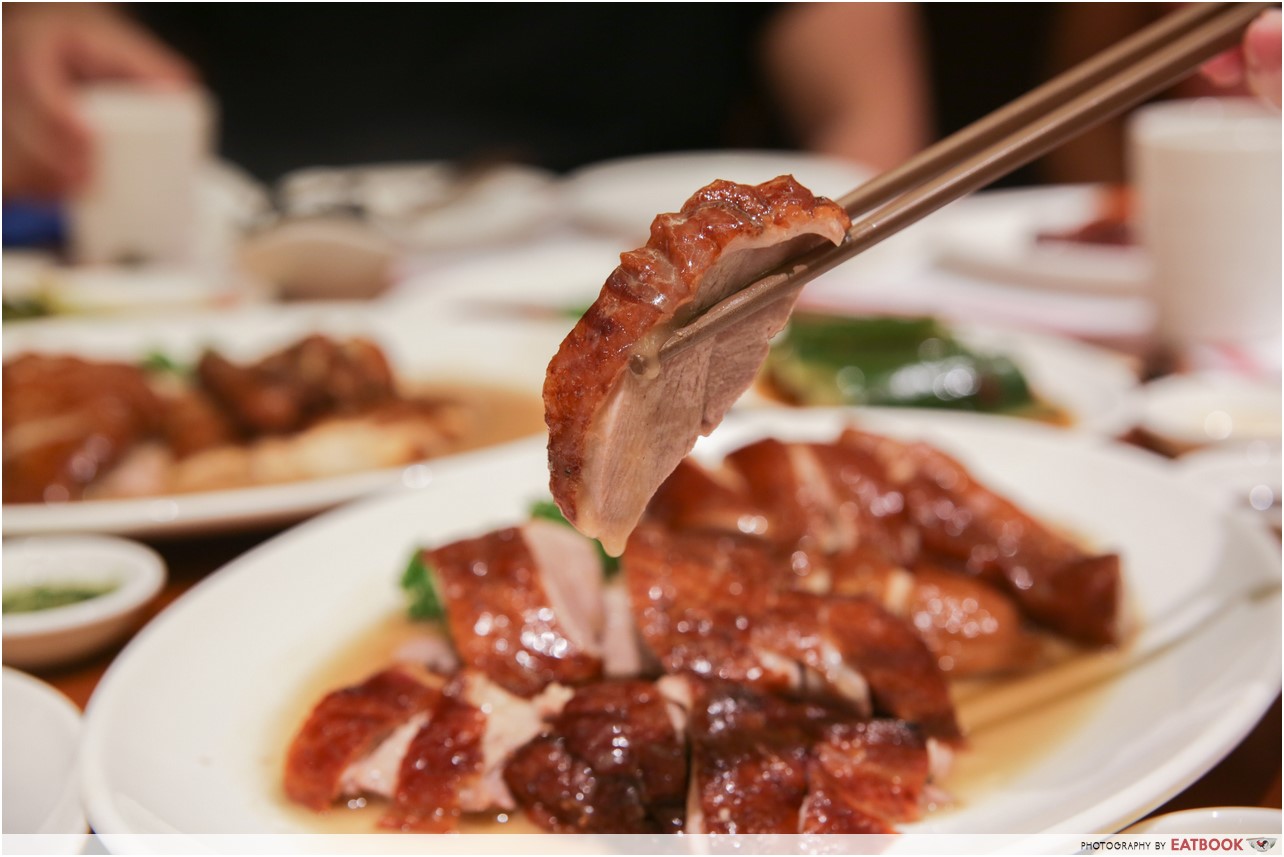 While Kam's signature roast goose won't be served here, you can get an idea of its taste with their Roast Duck ($16.80++ for upper quarter, $19.80++ for lower quarter, $29.80++for half and $48++ for whole). These tender slices soak up the savoury sauce well, and makes for a really comforting dish with paired with rice.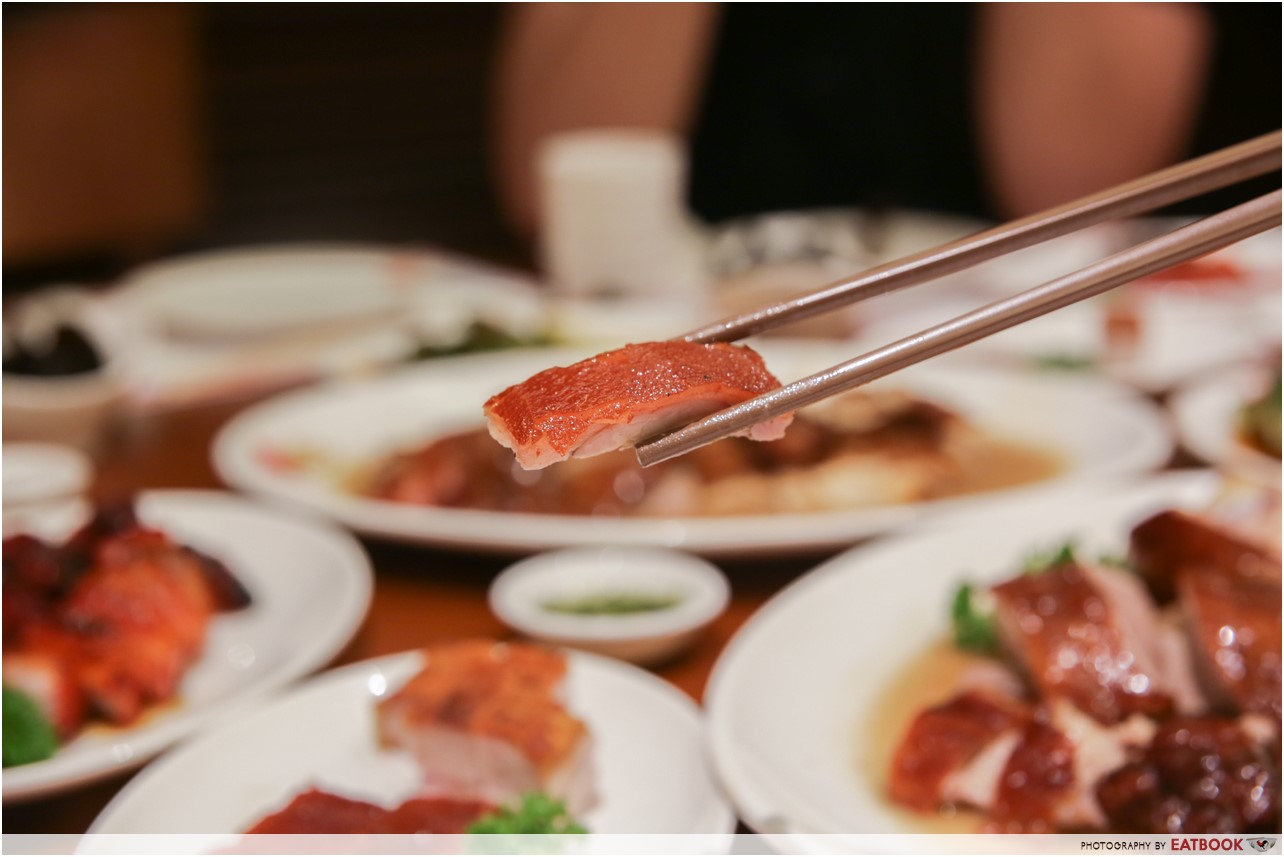 The only time I get to enjoy Roast Suckling Pig ($34.80++) is when Chinese New Year rolls around, and this brought back memories of just that. Crisp and fatty, this is an indulgence that should be reserved for special days.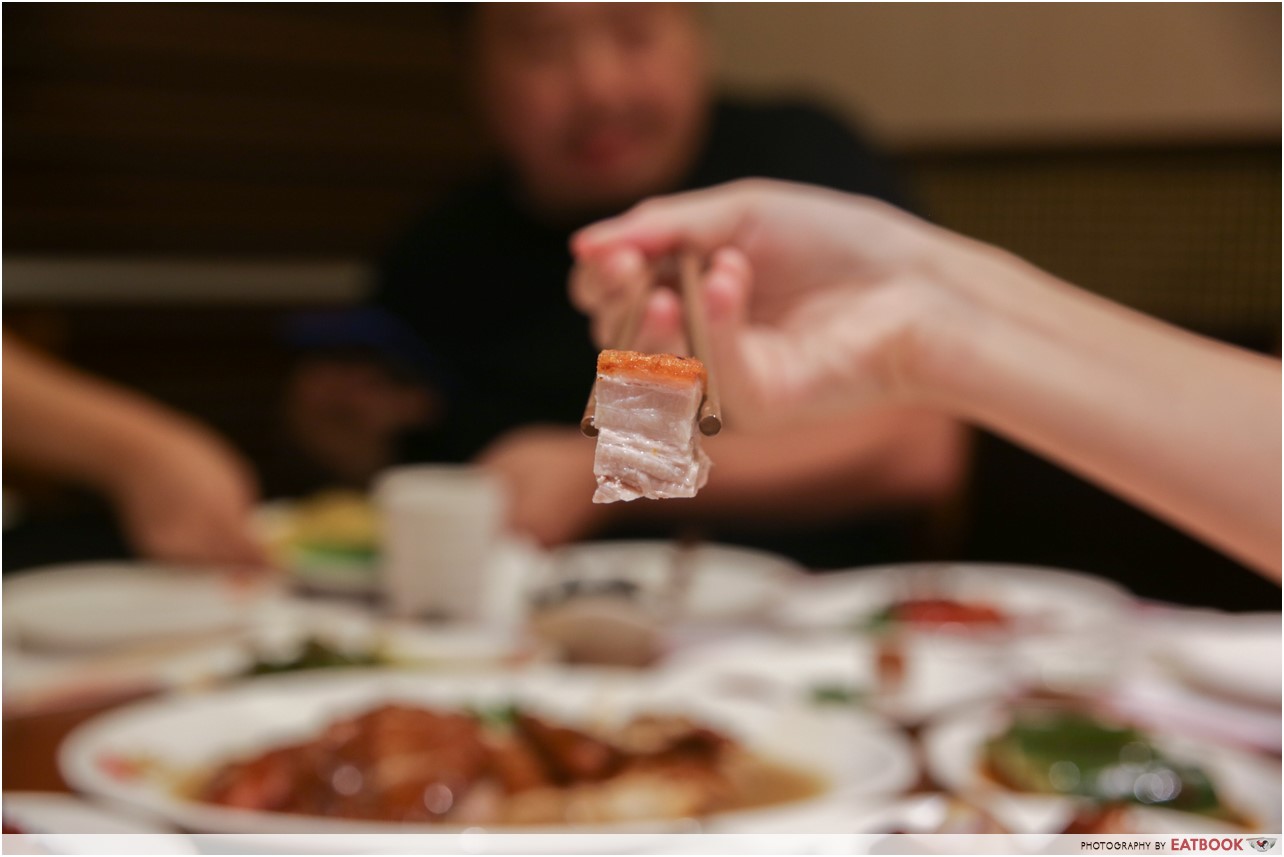 On the other hand, Crispy Roast Pork ($14.80++) is something I'd go back for any day. Savoury and chewy with a gorgeous crackling on top, the little cubes of pork were extremely addictive and was easily my favourite roast at Kam's.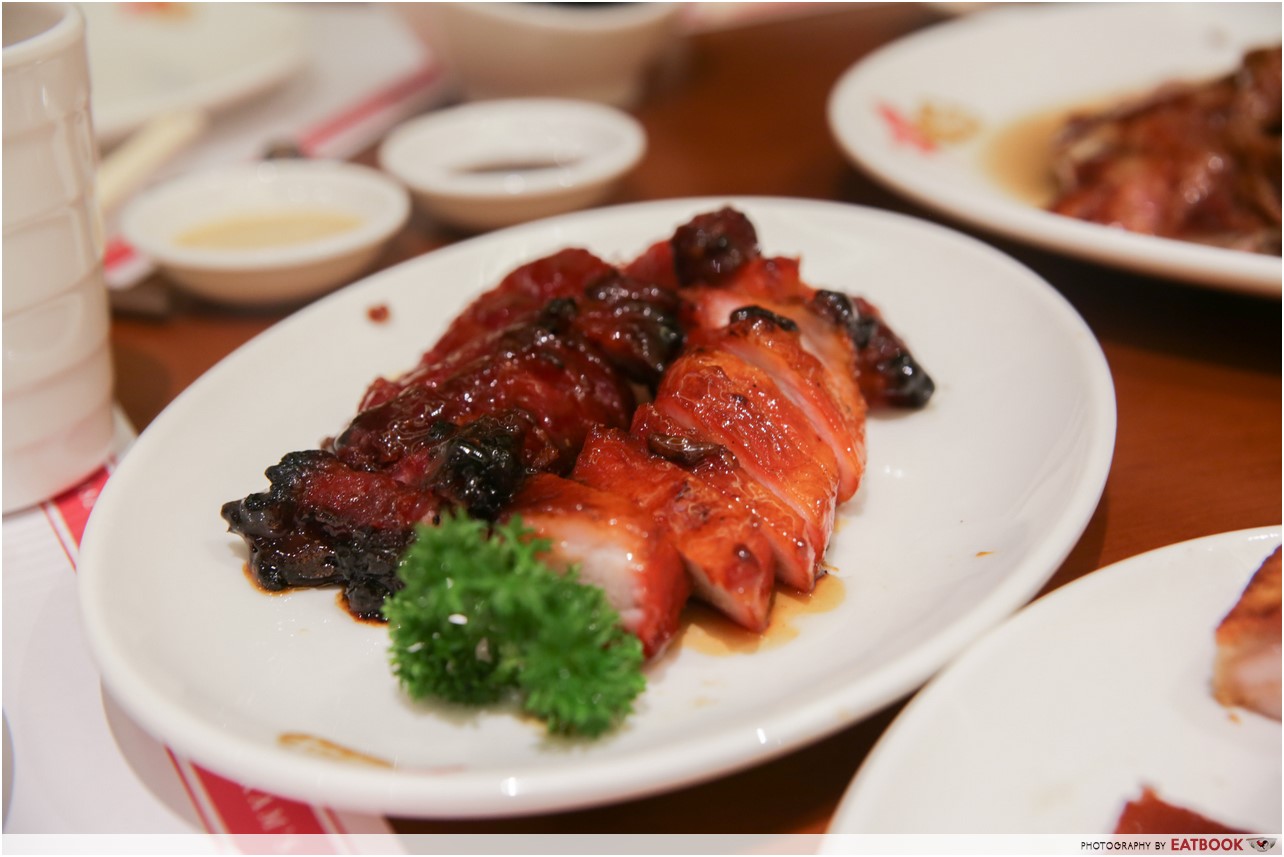 If there was an upgrade for bak kwa, Kam's BBQ Pork (Char Siu) ($14.80++) would be it. This dish bordered on the point of being a little too hard for my liking, but the taste was a perfect balance of sweet and savoury, with a healthy amount of char.
Its orangey and fattier partner, 'Tora' Char Siu (BBQ Pork Belly) ($22.80++), didn't manage to impress me very much. The glaze on the meat made it overly sweet, and it got way too jelak after one piece because of all the fats and the sweetness.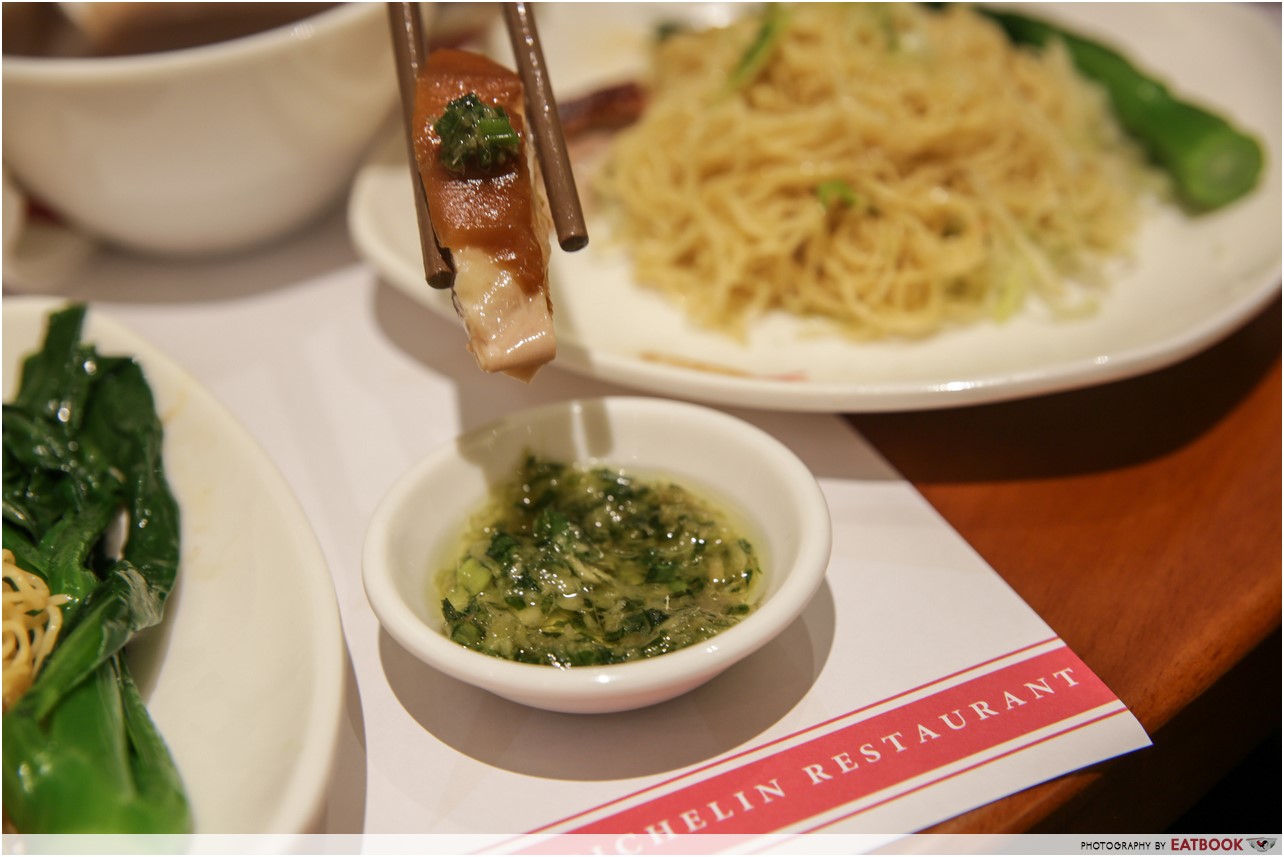 Another dish that impressed was Soya Chicken ($14.80++). It held the flavour of soya sauce well, and I could taste notes of the herbs used when cooking the meat, which helped to add on another layer of flavour.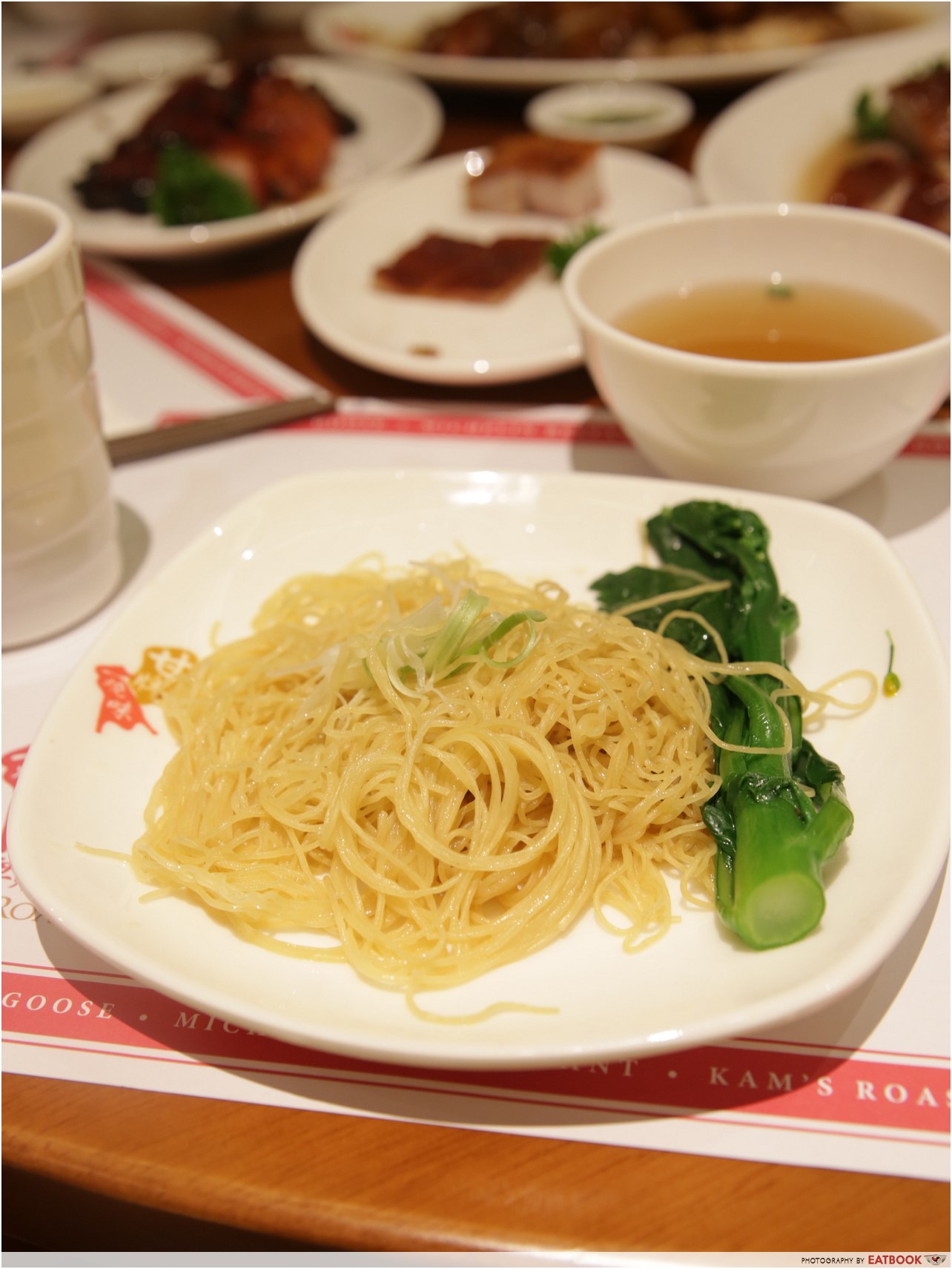 Braised Noodle with Ginger Scallion ($6.80++) could be the best wonton noodles I've ever had. Firm to the bite and chock full of eggy goodness, these noodles are flown in through SIA daily and are exclusive to Singapore.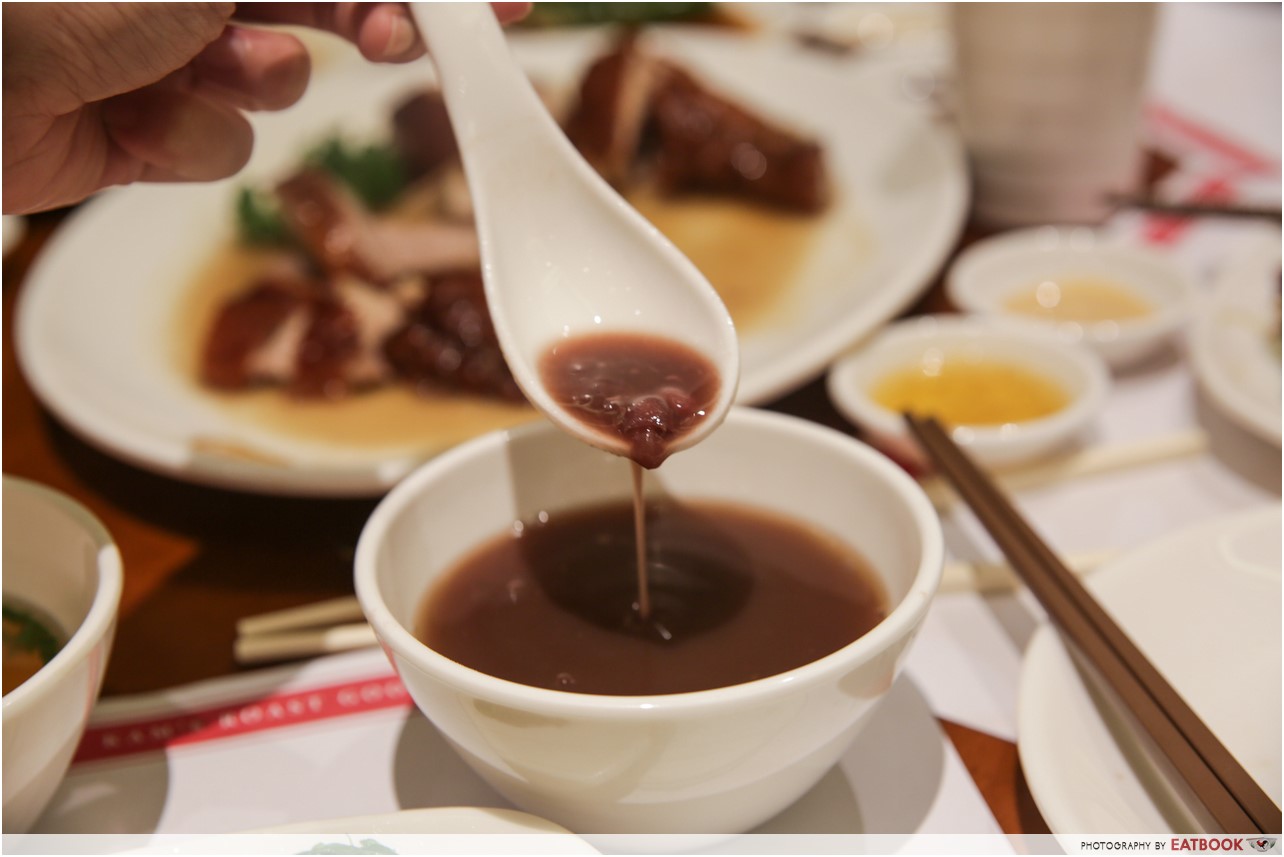 To end off the meal, we had a bowl of Red Bean Soup with Aged Orange Peel ($5.80++). Instead of the sweet taste of red beans, the scent of dried orange peel hit me first and it took me a couple of sips to get used to the light orange peel flavour. Once you get accustomed to the taste, your taste buds will be thanking you for this refreshing dessert.
Ambience at Kam's Roast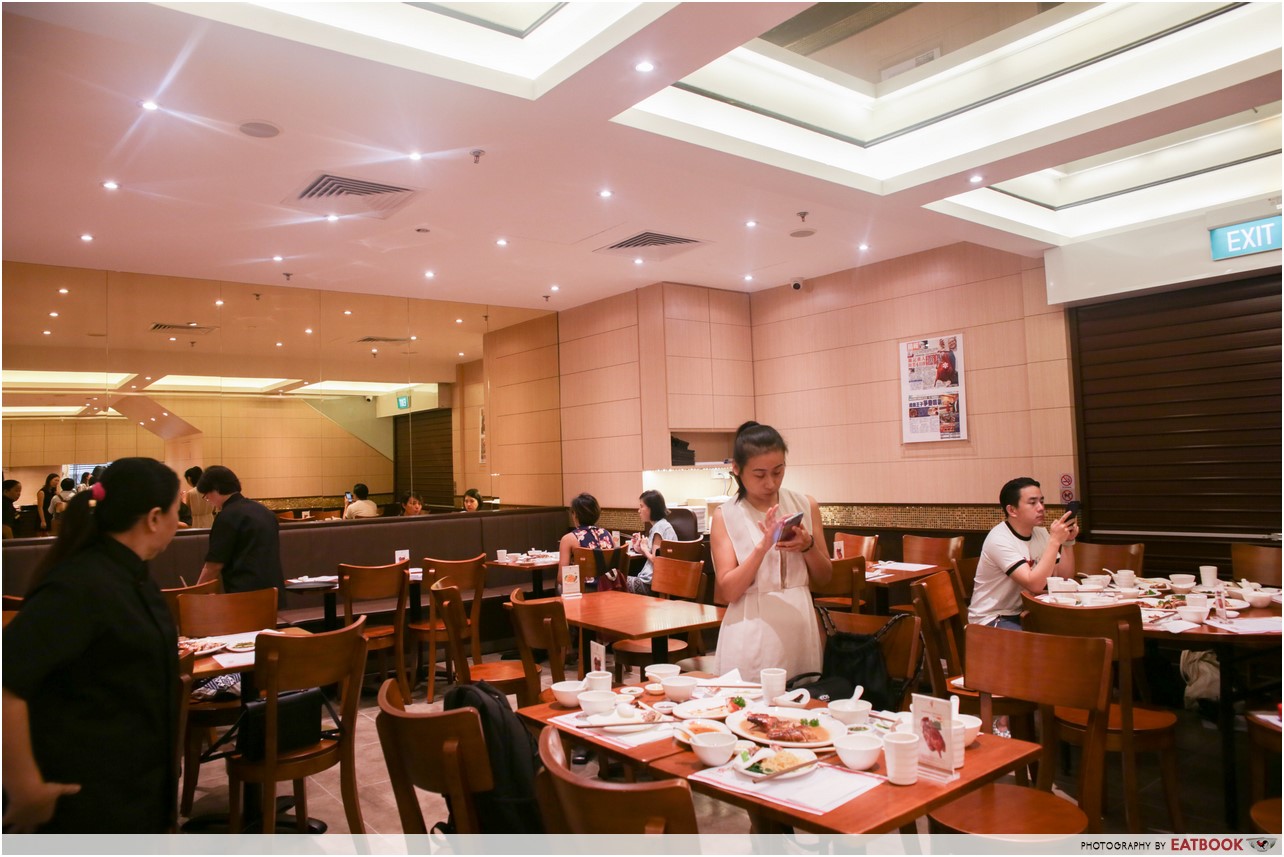 With square and round tables that sit 4 and more, Kam's would make for a great place to host your Sunday family dinners. Serving comfort food that your parents are familiar with and can relate to is a plus point as well, as they'll be able to appreciate the food here.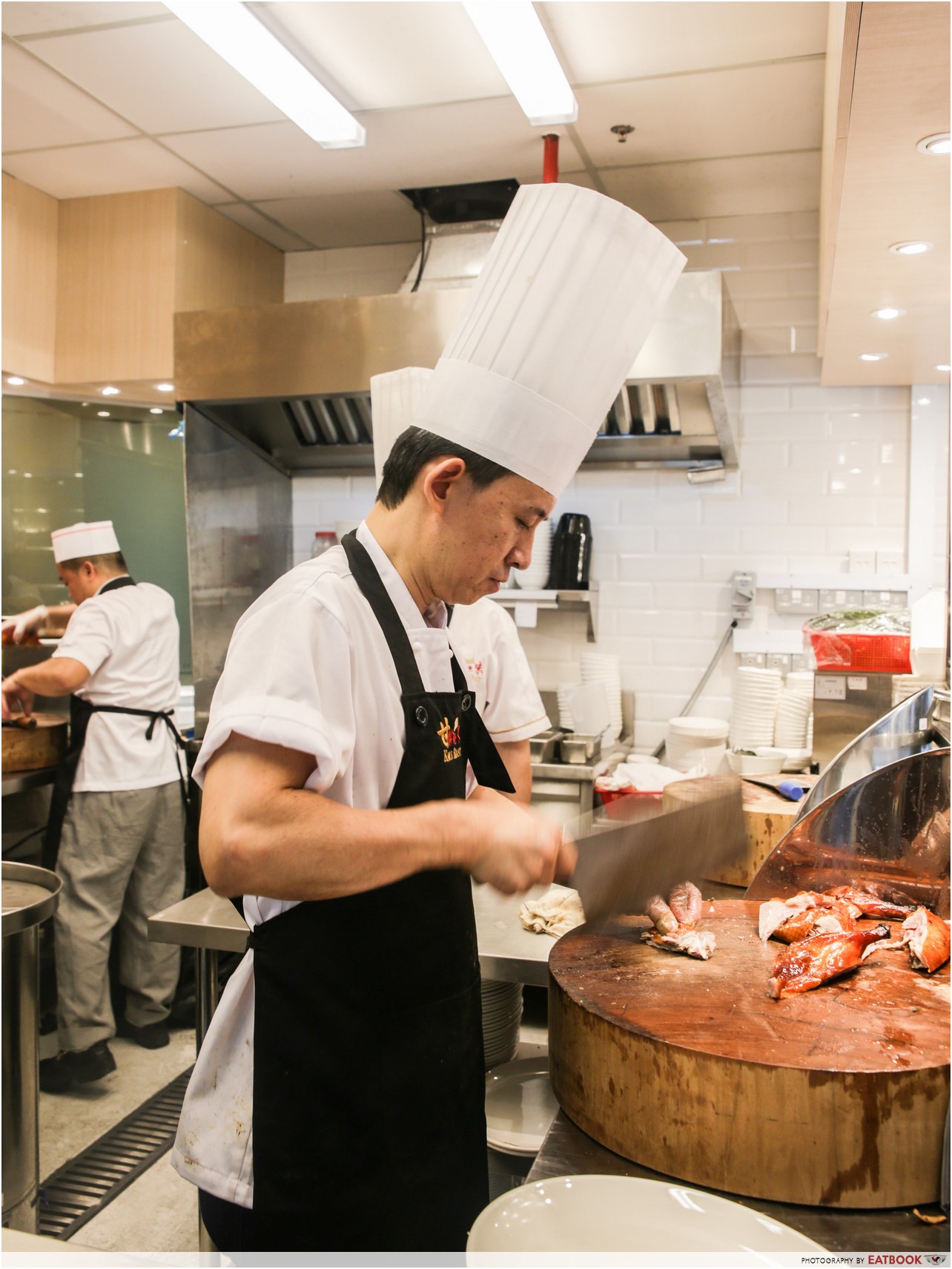 Kam's Roast does takeaway as well, so if you're looking to beat the queue, you can opt for that option. It is recommended that you reheat the meats when you get home to ensure that you're getting the full experience.
The verdict
When I first found out that Kam's Roast wasn't going to be serving their signature roast goose, I was a little disappointed. There'll always be a difference between goose and duck, but that said, they did a great job with the meats they have. Come here for a shiok and fuss-free meal with your folks, or dapao some roast meat home to make dinner more sumptuous!
This was a media tasting at Kam's Roast.
Summary
Pros
– Good roast meats
– Convenient location
Cons
– Expensive
Recommended Dishes: Crispy Roast Pork ($14.80++), Soya Chicken ($14.80++), Braised Noodle with Ginger Scallion ($6.80++)
Operating Hours:
Daily 11am to 10pm
Tel:
6838 7788
Address: 9 Scotts Road, #01-04/05/06/07, Singapore 228210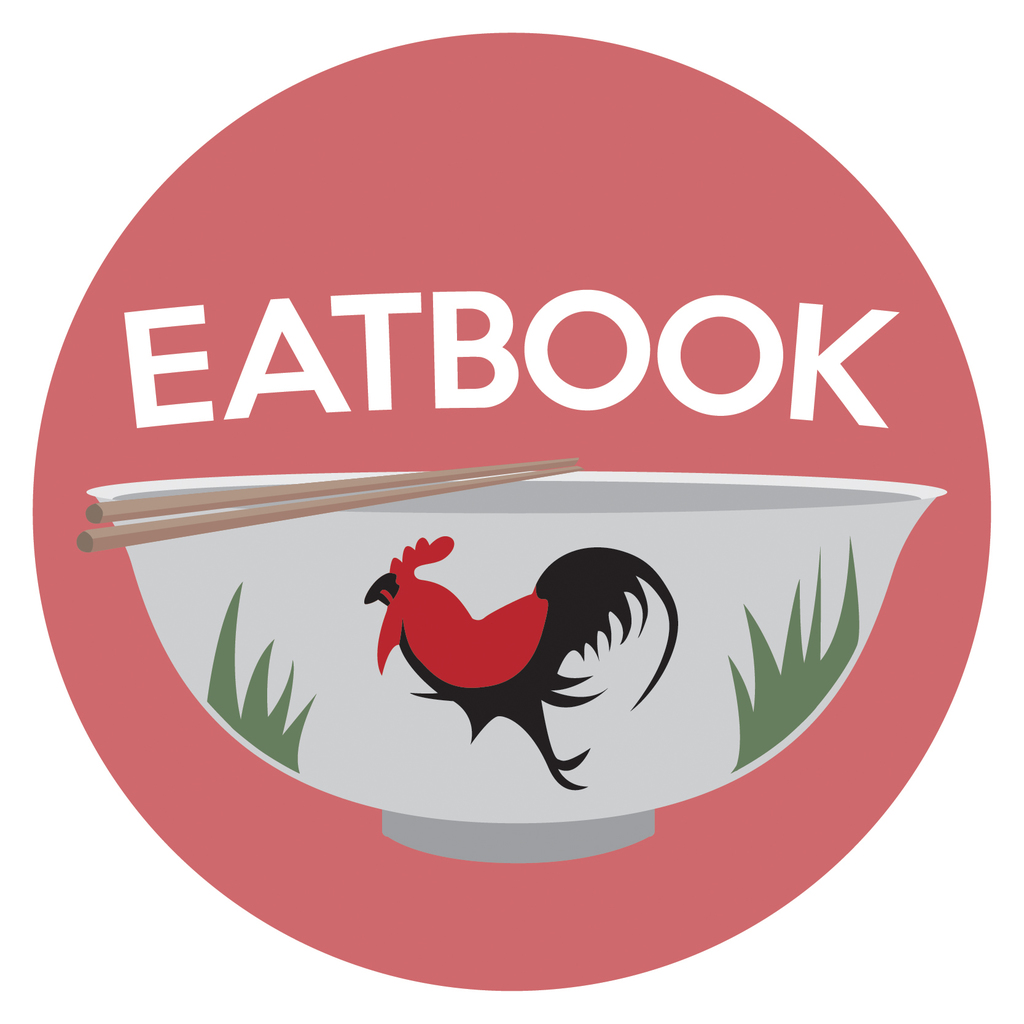 Drop us your email so you won't miss the latest news.