KFC Cheese fries promo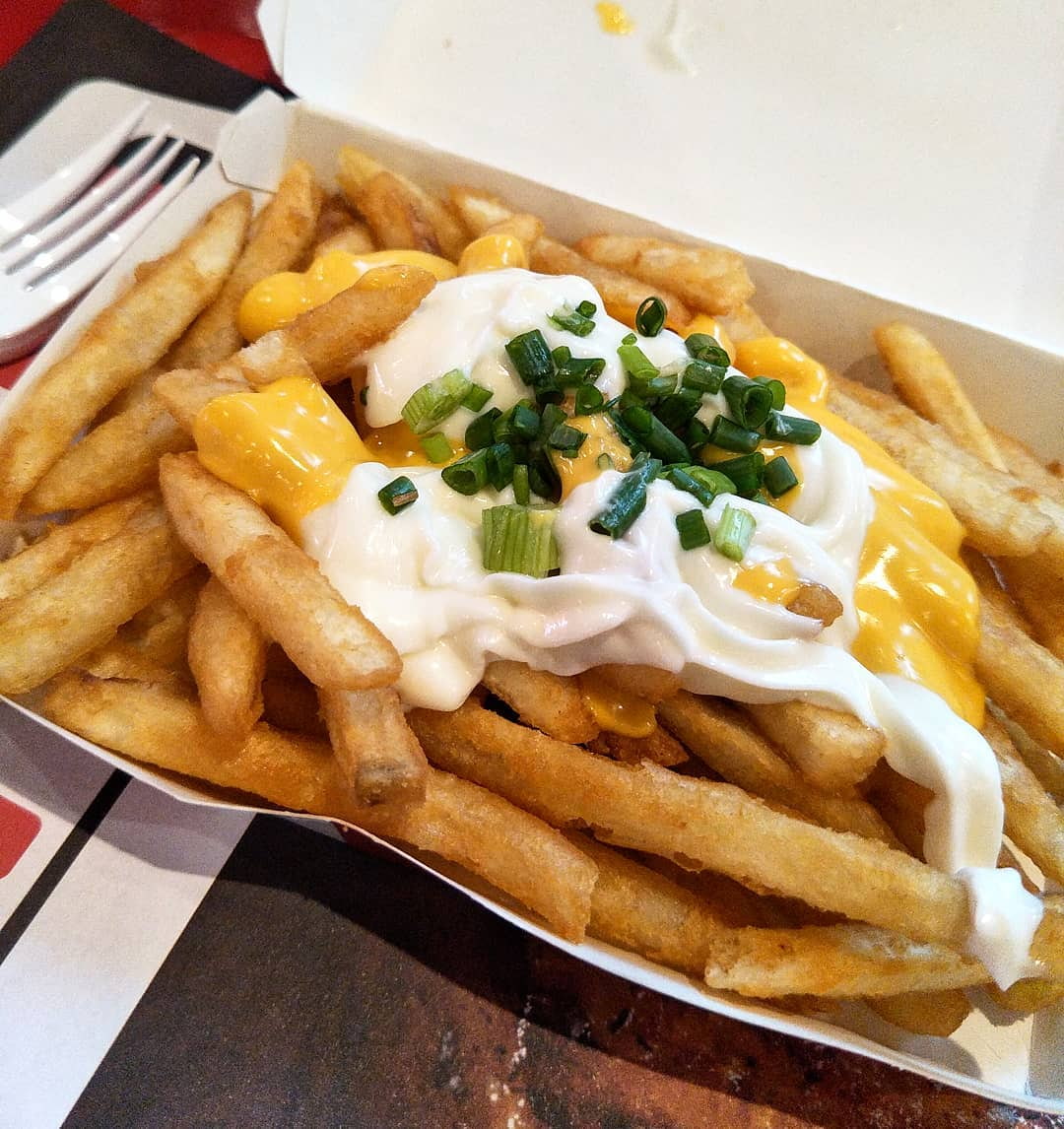 Image credit:@food_insg
KFC may be known for their crispy fried chicken. But while I do love getting my fingers dirty, it is their sides which I tend to crave for. I literally grew up snacking on their mashed potatoes, coleslaw and, especially, the cheese fries after school.
Slathered in nacho cheese and mayo, KFC Cheese Fries are the OG cheese fries in Singapore. It comes topped with chopped chives too, to help cut through the jelakness of the dish.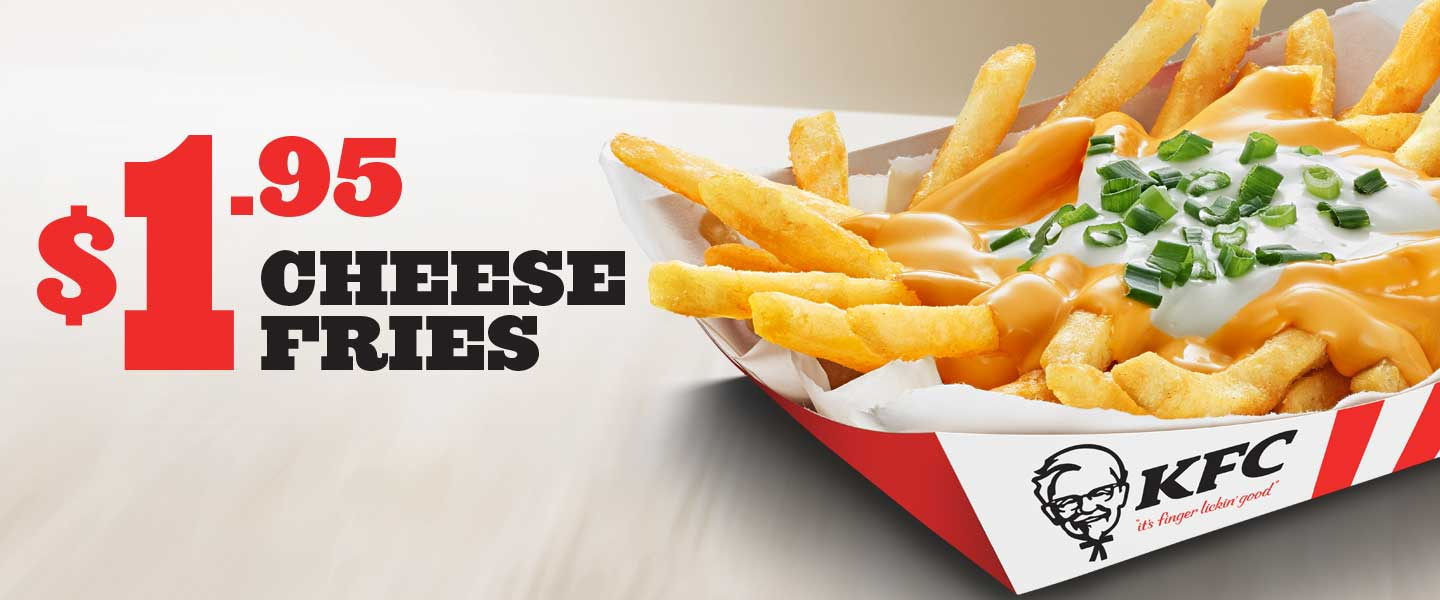 Image credit: KFC
From 13 March until 16 April 2019, fast food lovers can get KFC's best selling cheese fries at just $1.95! This is a real steal considering an a la carte serving of the fries usually costs $4.20.
Cantonese Delights Review: Fried Chicken Cutlet Noodles Drenched In Curry Sauce At Chinatown
For those who hate queuing, you will be pleased to know that you can get up to three sets of cheese fries at this special price per transaction. That means you can feast on these cheesy fried goodness to your heart's content without having to re-queue.
The offer is available for both dine-in and takeaway. However, don't expect to find this deal at KFC Kidzania, Sentosa and the Singapore Zoo.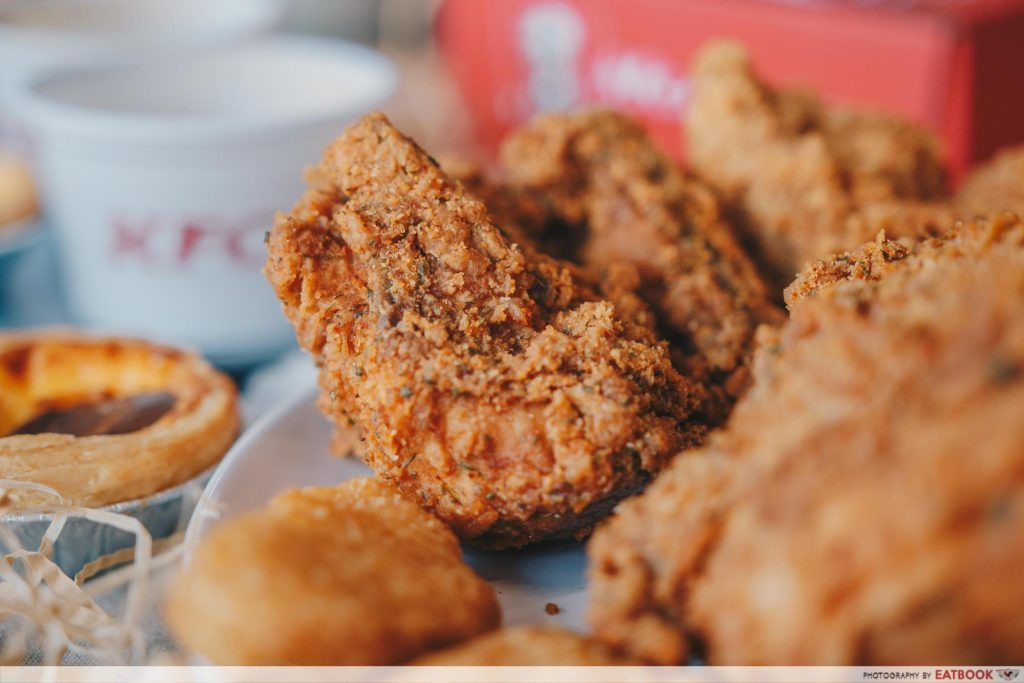 While you're ordering the fries, be sure to try out their new Mala Chicken too. Spicier than their Szechuan Chicken, this spicy fried chicken is doused in a fiery ma la concoction that's made from a blend of Sichuan peppers, chilli and a heaping of spices. Your tongue will tingle and beads of sweat are sure to form when you indulge in this treat.
Go all out and get the Mala Box Meal at $10.95, which comes with two pieces of Mala Chicken, two pieces of Hot & Crispy Tenders, one regular whipped potato, fries, and Sjora Mango Peach. Or if you're dining-in with the fambam, order the Mala 5pcs Meal at $19.55.
Similar to the cheese fries promo, this limited-edition mala chicken is not sold at the three KFC outlets.
So go on and get these limited-edition food deals at KFC today!
Tenderbest Makcik Tuckshop Review: Tenderfresh's First Ever Cafe Serving Fried Chicken Everything