KFC is a fried chicken institution, and everyone in Singapore who has ever paid respects to the Colonel at a KFC branch will know this to be true. 
I did a quick poll on KFC favourites in the office, and outside of your usual calls of "two-piece meal, spicy", and "Zinger!" was one dish lesser-seen on the standard KFC menu that kept cropping up: the KFC Signature Grilled Chicken. 
First available in 2018, the Signature Grilled Chicken was a revelation. I never thought that grilled chicken could ever rival its juicy, deep-fried counterpart, but this proved me, and probably the whole of Singapore, wrong.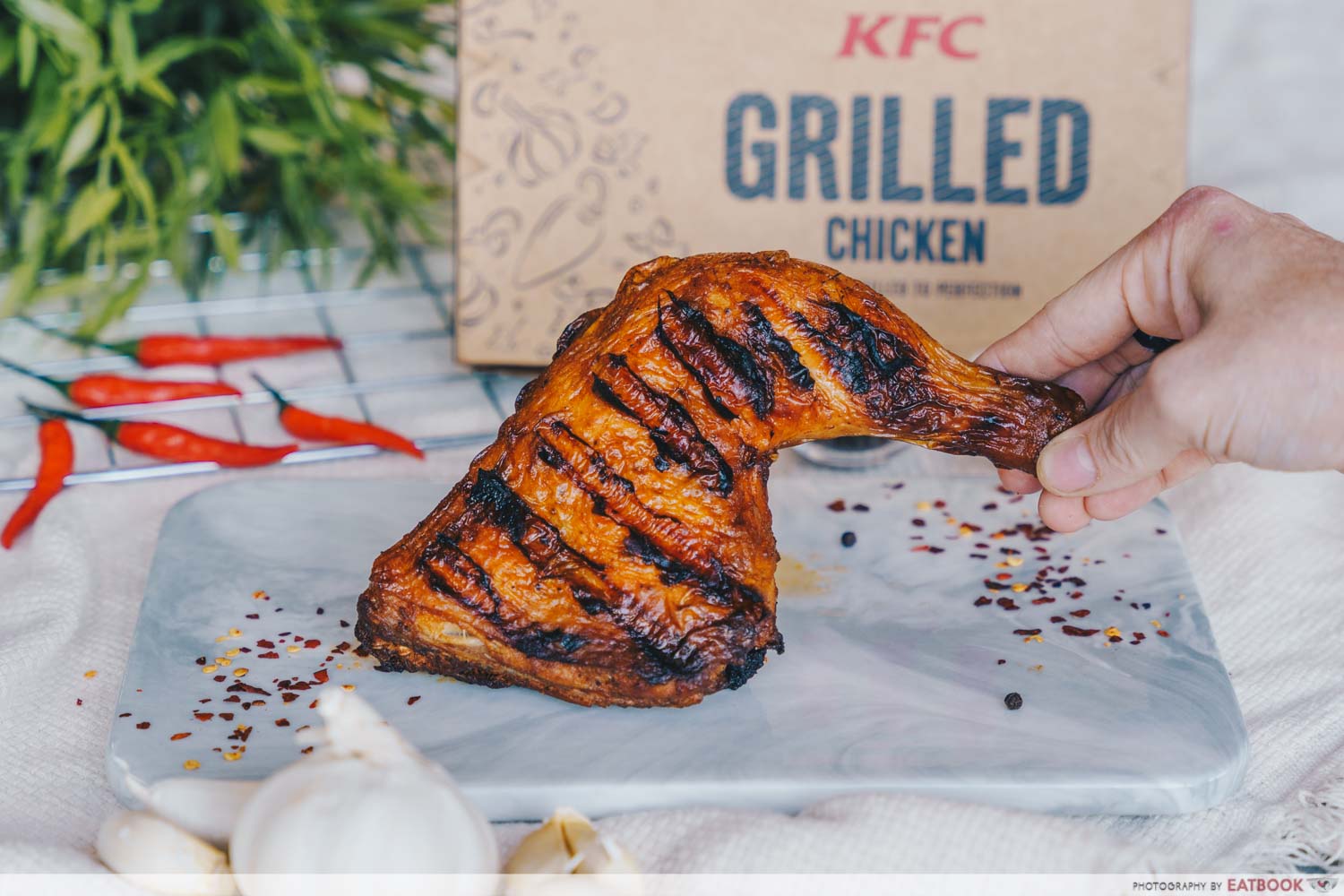 Served as a whole quarter leg, this generous hunk of meat is rubbed in a blend of spices that gives it its distinctive sweetness and piquancy. Paprika, garlic, onion, pepper and herbs are dry-rubbed into both the chicken meat and skin, then it gets oven grilled in-store to crisp, delicious ends.
Though the KFC Grilled Chicken has come and gone from the fast-food chain's menu, it is back again! You can grab this tasty comeback kid for $5.95 a la carte or in a bundle meal from $8.95. It returns for a very, very limited time only, so get to your nearest KFC outlet ASAP. 
It will be sold at all KFC outlets except at Jewel Changi Airport, Jurong Spring, Oasis Terraces, Paya Lebar Quarter, Rivervale Mall, 381 Toa Payoh Lorong 1, and the Singapore Zoo. You can also get it via KFC Delivery.
While you're here getting excited about this much-anticipated return, remember that what you are is what you eat, so take our quiz to find out which KFC menu item you are.
Photos taken by Lim An.
This post was brought to you by KFC.