---
Kid Friendly Restaurants in Singapore To Enjoy A Leisurely Meal
---
Hungry parents of young children islandwide, you may now breathe a collective sigh of relief. Just think: no more thrills and spills while eating out with your (adorably) unpredictable pint-sized diners! If you've been yearning for the luxury of dining out in peace, you can now relax knowing that your kids will be well-occupied and in good hands with this list of 11 best kid friendly restaurants in Singapore.
---
1.Slappy Cakes
---
Slappy Cakes combines multiple delights into one: your kids' love for drawing, your kids' love for pancakes, and your love for anything that keeps them entertained for hours at a go. Mix and match your pancake batter from 5 flavour options ranging from the ubiquitous buttermilk to the more exotic zucchini for $8 a bottle, pick your toppings and channel your inner Picasso! Extra points if you bring anything from Frozen to life.
While popular opinion seems to be that the finished products are somewhat ordinary-tasting, the sheer fun of being able to eat your own creations more than makes up for it. Slappy Cakes also has an all-day savoury breakfast menu for those less inclined to sweet treats.
Address: 200 Turf Club Road #01-20/21 The Grandstand Singapore 287994
Opening Hours: Tues-Fri: 10:00AM to 9:30PM, Sat-Sun: 8:00AM to 9:30PM, Closed Mon
Address 2: Resorts World Sentosa 26 Sentosa Gateway #01-29 Singapore 098269
Opening Hours: Daily: 8:00AM to 9:30PM
---
2. Food For Thought
---
Nestled away in Singapore's most historic garden park lies Food For Thought, which boasts an expansive dining area and a children's playground equipped with a climbing frame right outside its glass walls. Make the trip down and surround yourself with nature for an easy-breezy ambience while watching the kids feast on offerings from the 'Food For Tots' menu (from $8). As for the adults, Food For Thought's slow roast pulled pork burger is an extremely popular choice at $9, along with their signature pancakes.
Address: Singapore Botanic Gardens 1 Cluny Road Tanglin Gate, Basement Carpark Singapore 259569
Opening Hours: Mon-Sun: 8:00AM to 9:00PM
---
3. Privé Cafe
---
A leisurely brunch at Privé will have you determined never to leave. Unwind with the sea breeze in your hair and drink in the gorgeous view overlooking the marina and Sentosa Island, watching the docked luxury yachts gently bob along with the waves as you enjoy a cake, coffee in hand…wait, this is Singapore? As for the little ones, Privé offers a customisable children's menu at $12, as well as a small playing corner equipped with a slide to keep them happy and having fun.
Address: 2 Keppel Bay Vista Singapore 098382
Opening Hours: Mon-Fri: 9:00AM to 12:00AM, Sat-Sun: 8:00AM to 12:00AM
---
4. IKEA Restaurant (Alexandra)
---
Ahhh, IKEA. Going beyond being the default choice for furniture window shopping, the name has become synonymous with simple and good food. $1 hot dogs and a mouthwatering selection of comfort food ranging from fried chicken wings to baked salmon, rounded off with their renowned Swedish meatballs? Yes, please! The kids will love both IKEA's dedicated play areas and the special children's meals: french fries, mushroom soup and pasta. You won't be hearing any complaints there!
Address: 317 Alexandra Road Singapore 159965
Opening Hours: Daily: 9:00AM to 10:30PM
---
5. Treehouse Cafe
---
The concept at Treehouse Cafe is 'families first', which translates into a pretty unique kid-friendly joint with a two-storey indoor treehouse and dedicated play areas. While the consensus is that the food tends to be somewhat average, what sets Treehouse Cafe apart is the work they put into holding interactive programs for kids. Don't be surprised if you manage to catch a live event like balloon sculpting! The children's menu here starts at $13 for a main with a soft drink and fruit salad.
Address: 200 Turf Club Rd #01-17 The Grandstand Singapore 287994
Opening Hours: Mon-Thu: 11:30AM to 9:30PM, Fri: 11:30AM to 10:30PM, Sat: 9:00AM to 10:00PM, Sun: 9:00AM to 9:00PM
---
6. Cafe Melba

---
Tucked away in the lush green compounds of Goodman Arts Centre is Cafe Melba, a spacious Australian-inspired bistro capable of seating 120 people that aims to offer the ultimate all-day dining experience. The draw: besides the expanse of greenery that double up as football and rugby fields, Cafe Melba inflates two bouncy castles every weekend – to every kid's unending delight. Indulge in the wholesome Full Melba Cooked Breakfast at $25 and please the kids with delicious $15 berry pancakes after they return, well-exercised, from playtime. We have a winner!
Address: 90 Goodman Road Block N #01-56 Goodman Arts Centre Singapore 439053
Opening Hours: Mon-Fri: 10:00PM to 10:00PM, Sat-Sun: 8:30PM to 10:00PM
---
7. The Coastal Settlement
---
Transport yourself back in time when you head down to The Coastal Settlement. Quirky decor and great music offset its rather ulu location – just off Loyang Ave – and its charming colonial vibe and vintage children's play area will leave the kids eager and enchanted. The food here is a unique blend of East meets West, with local favourites like Nasi Lemak ($16) and standard Western fare like steak and eggs ($32) sharing the same page. The little ones have a menu just for them as well, with offerings like hot dogs ($10) and pizza ($16).
Address: 200 Netheravon Road Singapore 508529
Opening Hours: Tue-Sun: 10:30AM to 12:00AM, Closed Mon
---
8. Marché Mövenpick (Suntec City)
---
Can't decide on what what to eat? The ante's about to be raised in the best way possible. Step into Marché and indulge in over 1,000 square metres of market stalls preparing individual European specialties before your very eyes. If you're truly spoilt for choice, we suggest loading up on the all-time favourite rosti (from $6.) The kids will jump for joy at the windmill-themed indoor play area, complete with a train table and mini rock-climbing wall – there's also a dedicated dining area for children serving up a special menu and kid-friendly cutlery.
Address: 3 Temasek Boulevard #01-612 to 614 Tower 3 East Wing Suntec City Mall Singapore 038983
Opening Hours: Mon-Thur: 11:00AM to 10:00PM, Fri: 11:00AM to 11:00PM, Sat: 10:00AM to 11:00PM, Sun: 10:00AM to 10:00PM
---
9. Hai Di Lao
---
Here's a welcome change of scenery in the family dining scene – you just can't beat Hai Di Lao when it comes to a lip-smacking, soul-nourishing steamboat session. Both famous for its excellent service and infamous for its wait, time will pass quickly enough when the children are preoccupied at the padded kids' play areas. Available at both branches, these are equipped with small climbing zones and televisions for their entertainment.
When you do get seated, mix your own condiments, take your pick from a range soup bases (their mala stock is a must-try!) and select your favourite ingredients from their handy iPads. Order the Handmade Noodles ($6) for a cool kungfu-esque performance by the chef that the kids will love. Dig in and weep tears of joy. For more great steamboat restaurant options, check out our handy guide here.
Address 1: Level 4 313@Somerset 313 Orchard Road Singapore 238895
Address 2: #02-04 Clarke Quay 3D River Valley Road Singapore 179023
Opening Hours: Daily: 10:00AM to 4:00AM
---
10. Ju Shin Jung Korean BBQ
---
For another twist on dining out with the kids, give Ju Shin Jung a go – especially if you're craving some barbecued Korean goodness. The kids will have the time of their lives in the large ball pit available while you savour grilled slices of meat. Take your pick from either unseasoned or marinated cuts of the usual fare: chicken, beef and pork. Their buffet lunches start from $29++ per adult while the buffet dinners are $35++.
Address: 102 Guillemard Road #01-01 Singapore 399719
Opening Hours: Weekday Lunch: 11:30pm to 2.30pm, Weekday Dinner: 6pm to 11pm, Sat-Sun: 11:30am ~ 11pm
---
11. Open Farm Community
---
Open Farm Community takes you as close to nature as you can get. Boasting over 35,000 square feet of farmland, this stunning farm-to-table concept at Dempsey Hill features an ever-changing menu using ingredients sourced directly from their own produce. Kids will love the sand playground and hosted activities like table tennis and lawn bowl – or choose to make the most of the gorgeous view and enjoy a quaint stroll within the garden and fruit orchard. The dining experience here is rustic and straightforward: try the Squid Ink Taglierini ($26) for an adventure with spice as the kids take their pick from the dedicated 'Little Diners' menu.
Address: 130E Minden Road Singapore 248819
Opening Hours: Mon-Fri: 12:00pm to 3.00pm and 6:00pm to 10.00pm, Sat-Sun: 11:00am ~ 10pm
---
Have More Kid Friendly Restaurants To Suggest?
---
There you have it: our recommendations on the best kid friendly restaurants in Singapore. Do you have a favourite that isn't on this list? Have a personal experience to share? Let us know below!
Written by Rebekah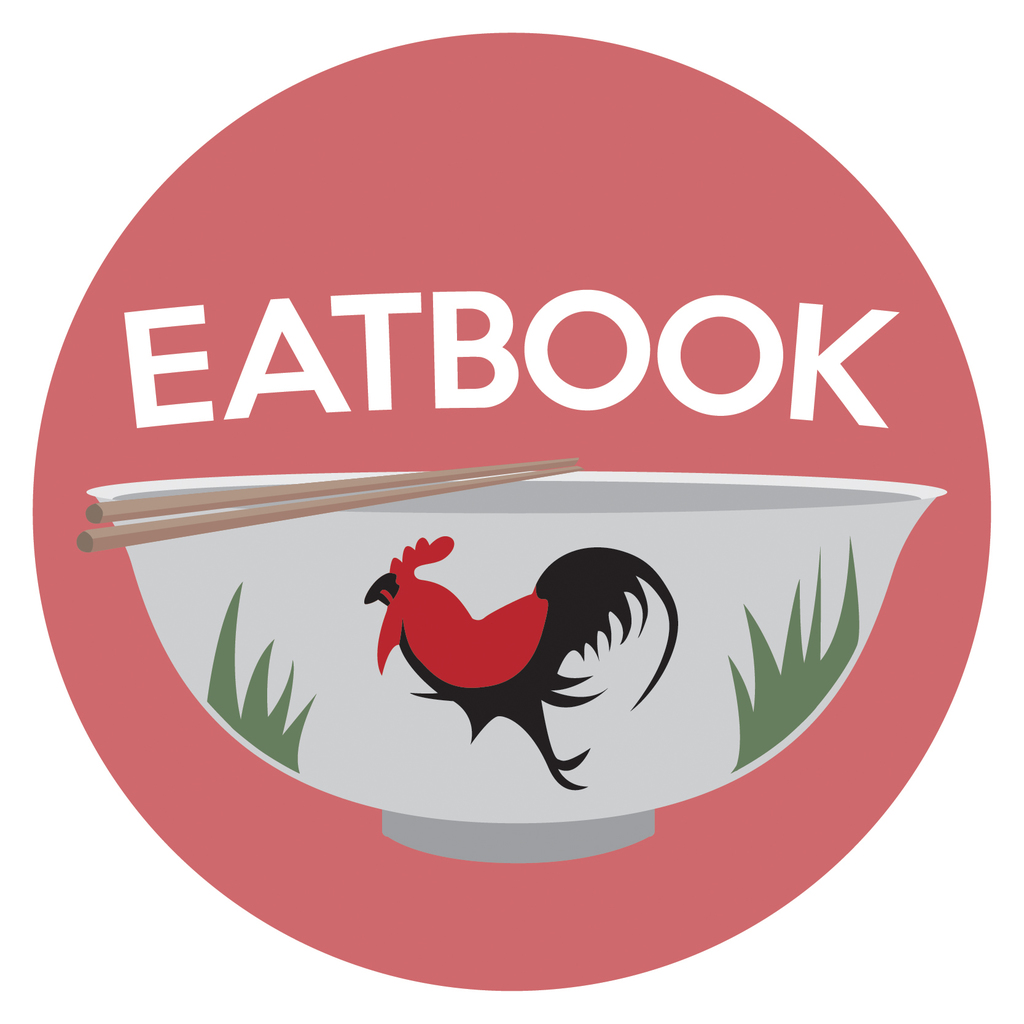 Drop us your email so you won't miss the latest news.