---
Hotpot in Singapore
---
Whether you call it steamboat, hotpot, or shabu shabu, it's undeniable that Singaporeans love it all year round. With cool, wet weather expected till March next year, there's no better time to go crazy with the hotpots. Here are 10 steamboat restaurants in Singapore you can consider.
---
1. Yue Long Men
---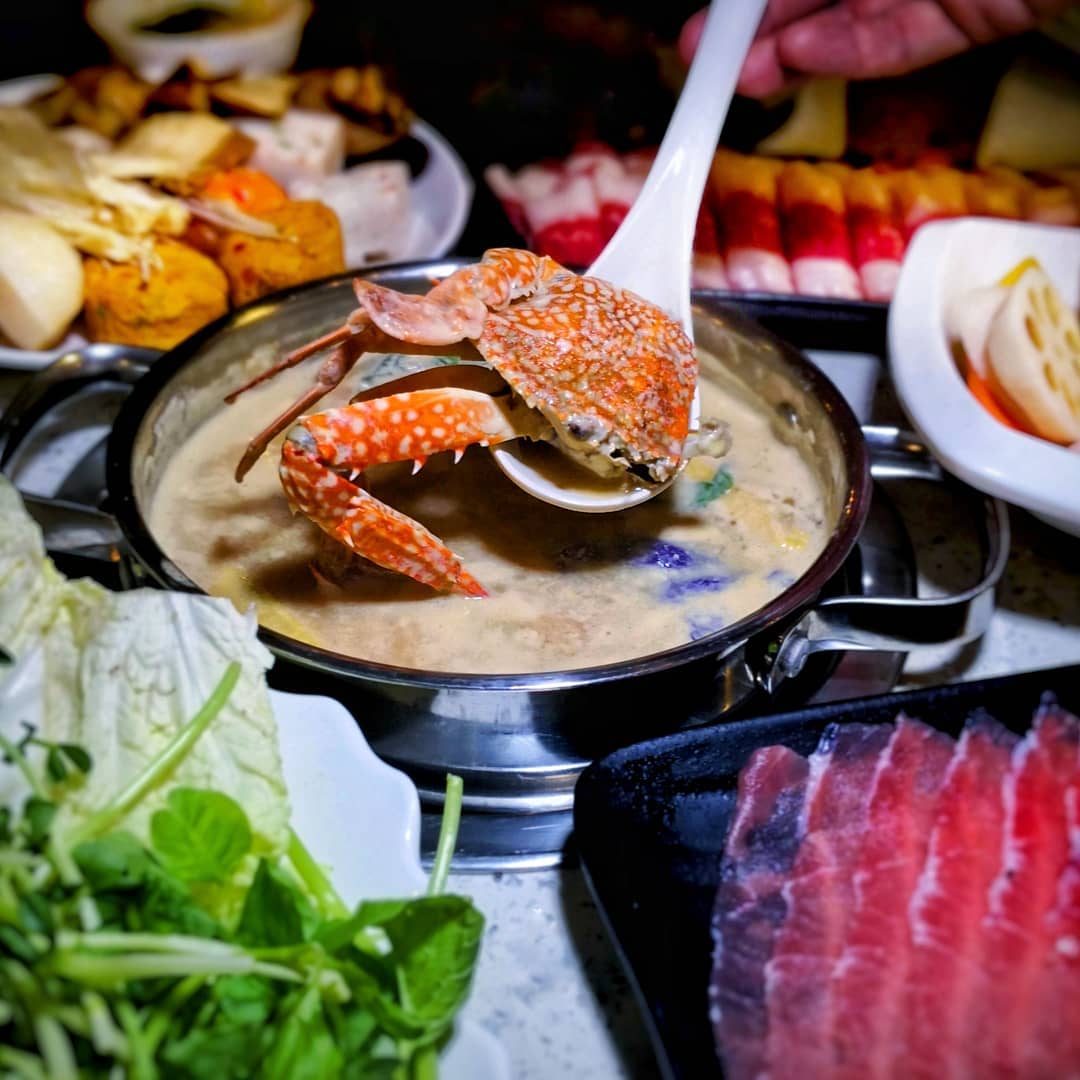 Image credit: @alexiusboy
Yue Long Men, NEX's latest addition, offers a hotpot buffet starting from $18.80. There are more than 40 food items to choose from, and nine different soup bases including tomato, soya milk, herbal, and kimchi. They also have another outlet in Chinatown serving free-flow xiao long bao.
Address: 23 Serangoon Central, #04-36/37, NEX, Singapore 556083
Opening hours: Daily 11:30am to 9pm
Tel: 6909 0611
Website
Yue Long Men Hotpot Buffet Has Free-Flow Bubble Tea And Lu Rou Fan In NEX
---
2. Shi Li Fang
---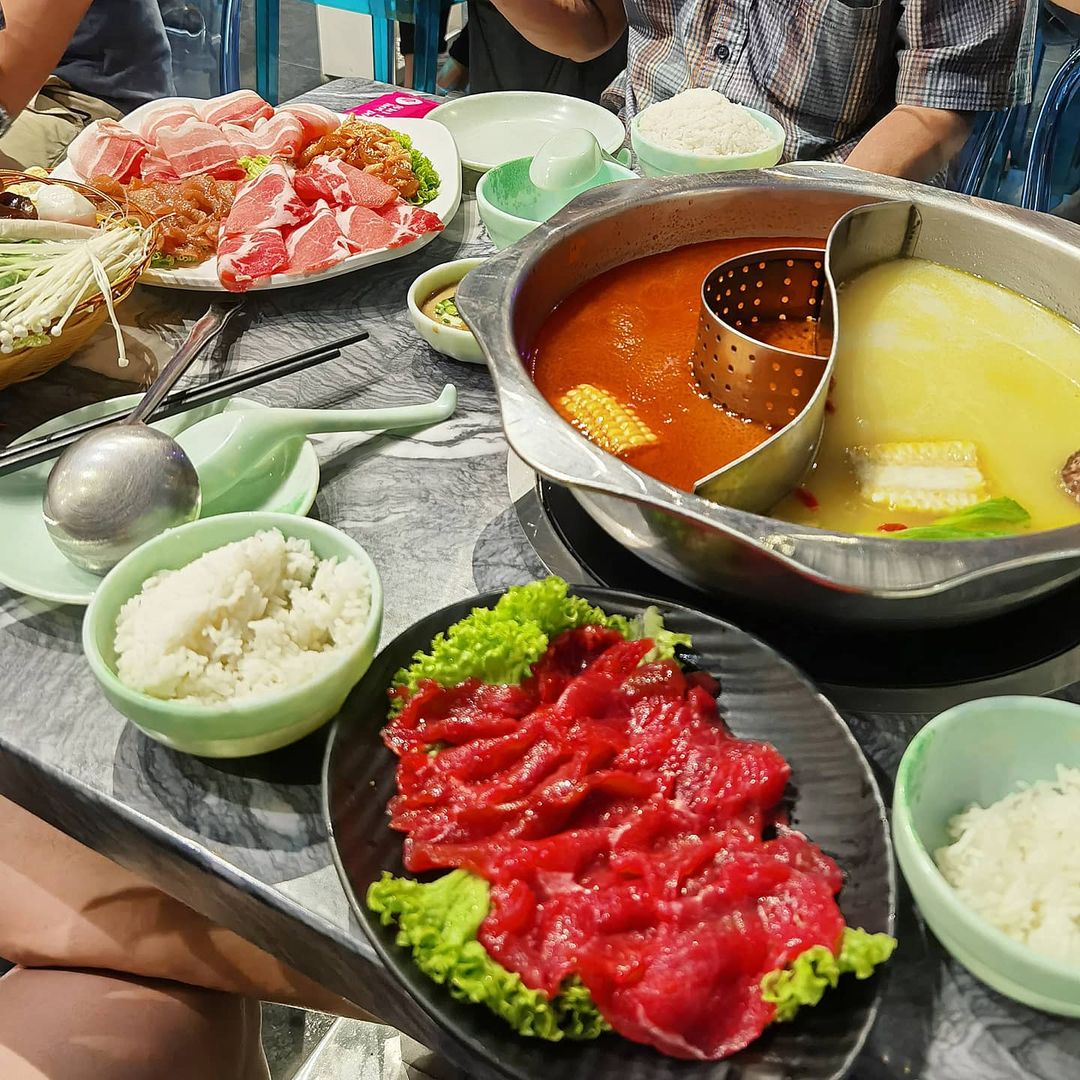 Image credit: @su_ann1908
Healthy eating geeks out there will love the clean food approach of this Taiwanese steamboat restaurant. All the soups here are MSG-free, and they pride themselves on their non-fried menu. The all-day value set meals for one cost just $9.90, and come complete with protein, vegetables, soup, and a carb. 
---
3. Tsukada Nojo
---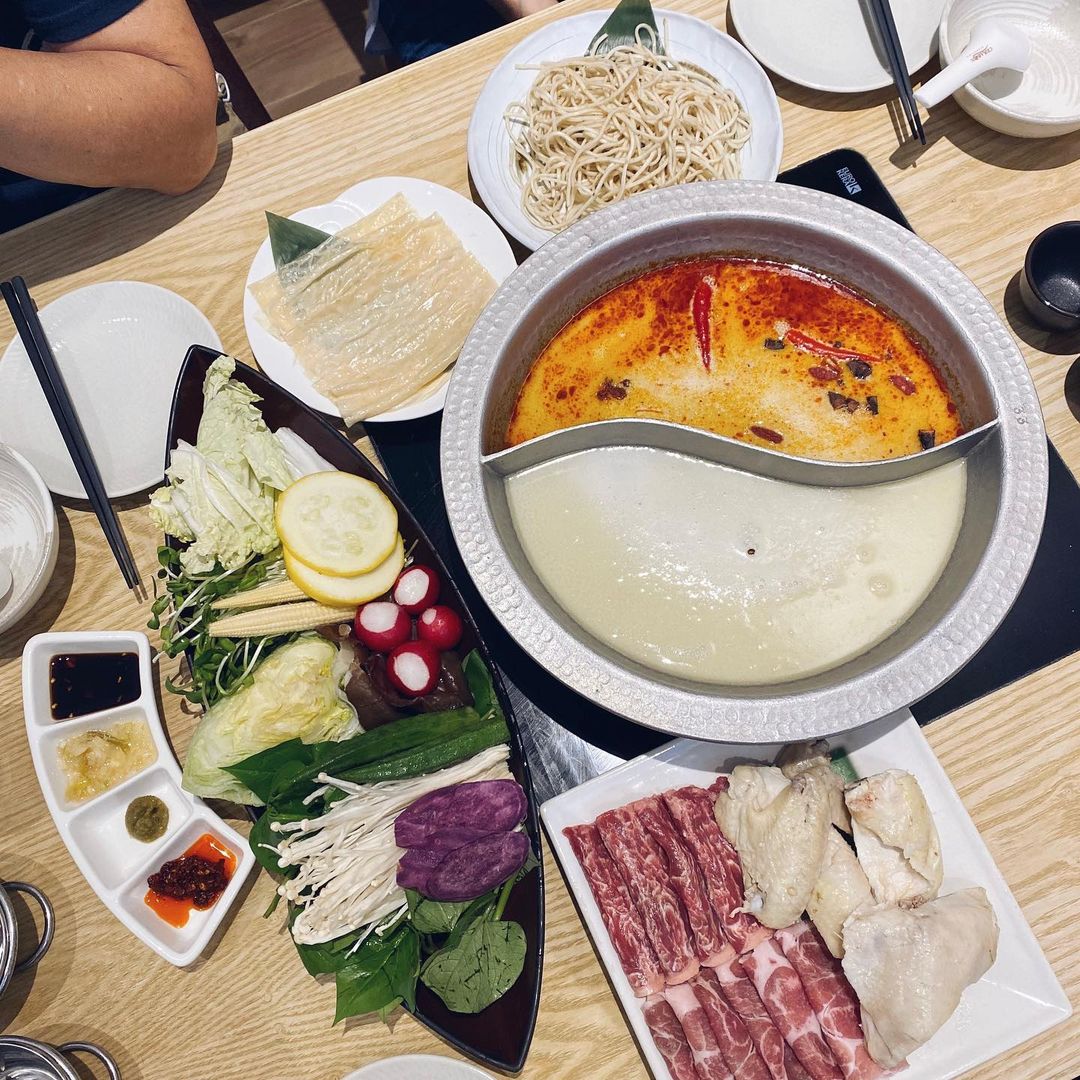 Image credit: @j_essfood
Originally from Japan, Bijin Nabe ($25++) comes in a form of pudding that gradually melts into a thick collagen broth. The beauty hotpot cooked from Jidori chicken is served with ingredients like prawns, a variety of organic vegetables and your choice of noodles.
The ingredients have to be cooked in an orderly fashion and refills of the broth are complimentary for the first round. Be prepared to queue and eat your way to elastic, youthful skin. You can now get this delivered to your home too!
---
4. HaiDiLao
---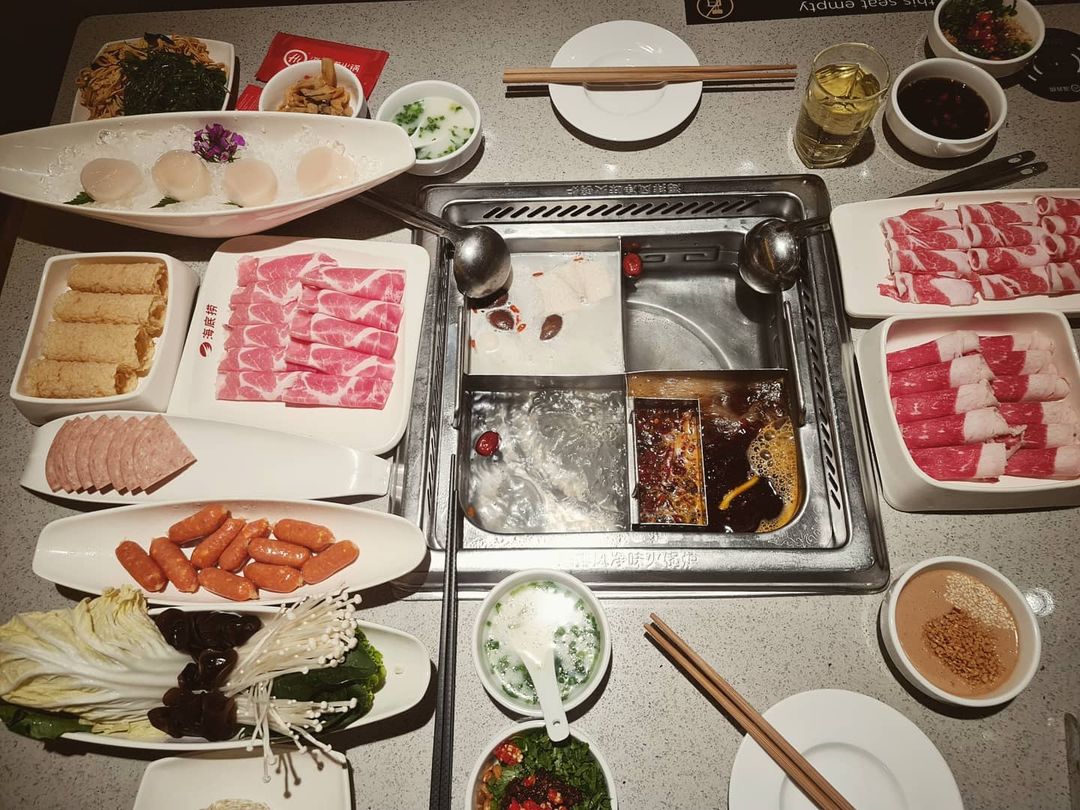 Image credit: @why.always.hungry
HaiDiLao needs no introduction. Prices are steeper than average, but you get what you pay for. Known for its quality and impeccable service, you can enjoy a manicure or snack while waiting for a table for free! Expect to pay about $50 per diner, but you can order your dishes in half portions here. There's a condiment counter with free flow of fruits and dessert as well, in case you need to cleanse your palate after a heavy meal here.
While you're at HaiDiLao, check out the freebies you can get while you're there! Alternatively, enjoy it at home when you get it delivered.
---
5. Hao Lai Wu
---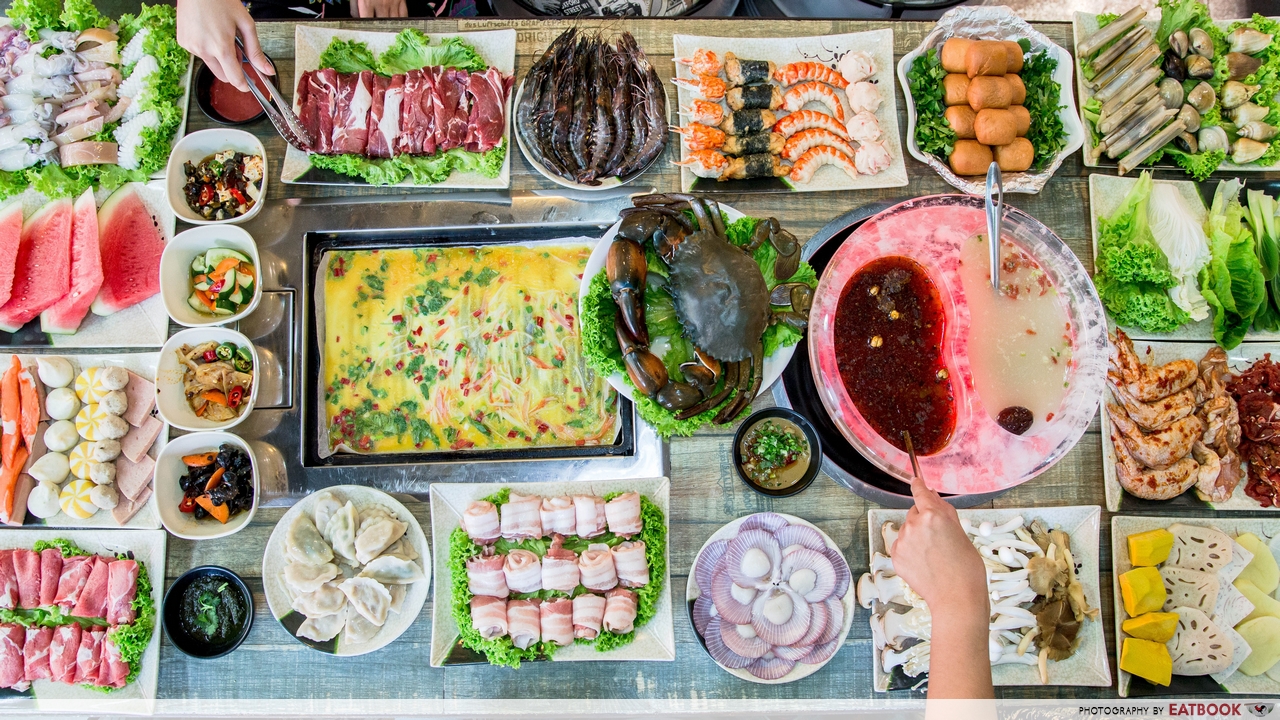 Have both barbecue and steamboat at Hao Lai Wu if you're out with friends who can't make up their minds. Prices here start from just $19.80, and there are more than 90 dishes to choose from! The all-you-can-eat buffet offers a unique crystal pot for their steamboat, and you don't get charged GST here.
We review Hao Lai Wu here!
---
6. Beauty In The Pot
---
Beauty In The Pot is another spot for your collagen fix! The Beauty Collagen Broth (from $15.50++) is boiled for hours with conpoy, pork bones, and other nourishing ingredients. Some of their must-try items include the Signature Homemade Fish Tofu ($2.40 each) and the Ebiko Prawn Paste ($18.90), while their US Wagyu Beef (from $24.90) is a luxurious protein you can add to your order. If you want to stay home, get your Beauty In The Pot delivered to your home!
Swee Choon Dim Sum Opens Cloud Kitchen In Tampines, With Dine-In Available Too
---
7. City Hot Pot
---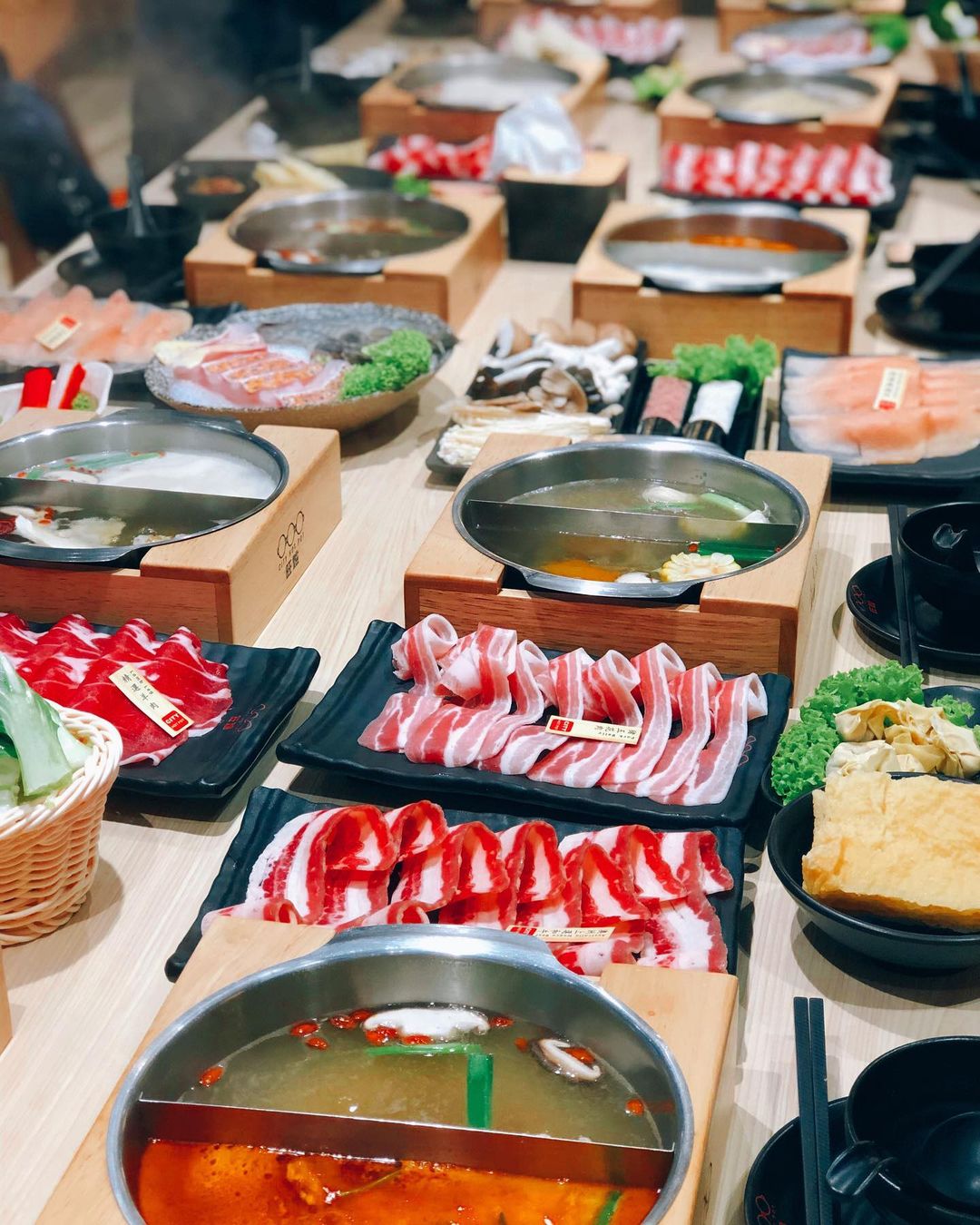 Image credit: @petitetaster
The individual pots at City Hot Pot are especially apt in the current time. There are 20 different soup bases to choose from, including bak kut teh, kimchi, laksa, and a fish soup with milk. Also available here are set meals for when you can't decide what to have, starting at $21.99++ for lunch.
Get City Hot Pot delivered to your home here.
Address: One Raffles Place, #04-26/27/28, Singapore 048616
Opening hours: Daily 11:30am to 3pm, 5pm to 10pm
Tel: 6536 2185
Website
---
8. Imperial Treasure Steamboat Restaurant
---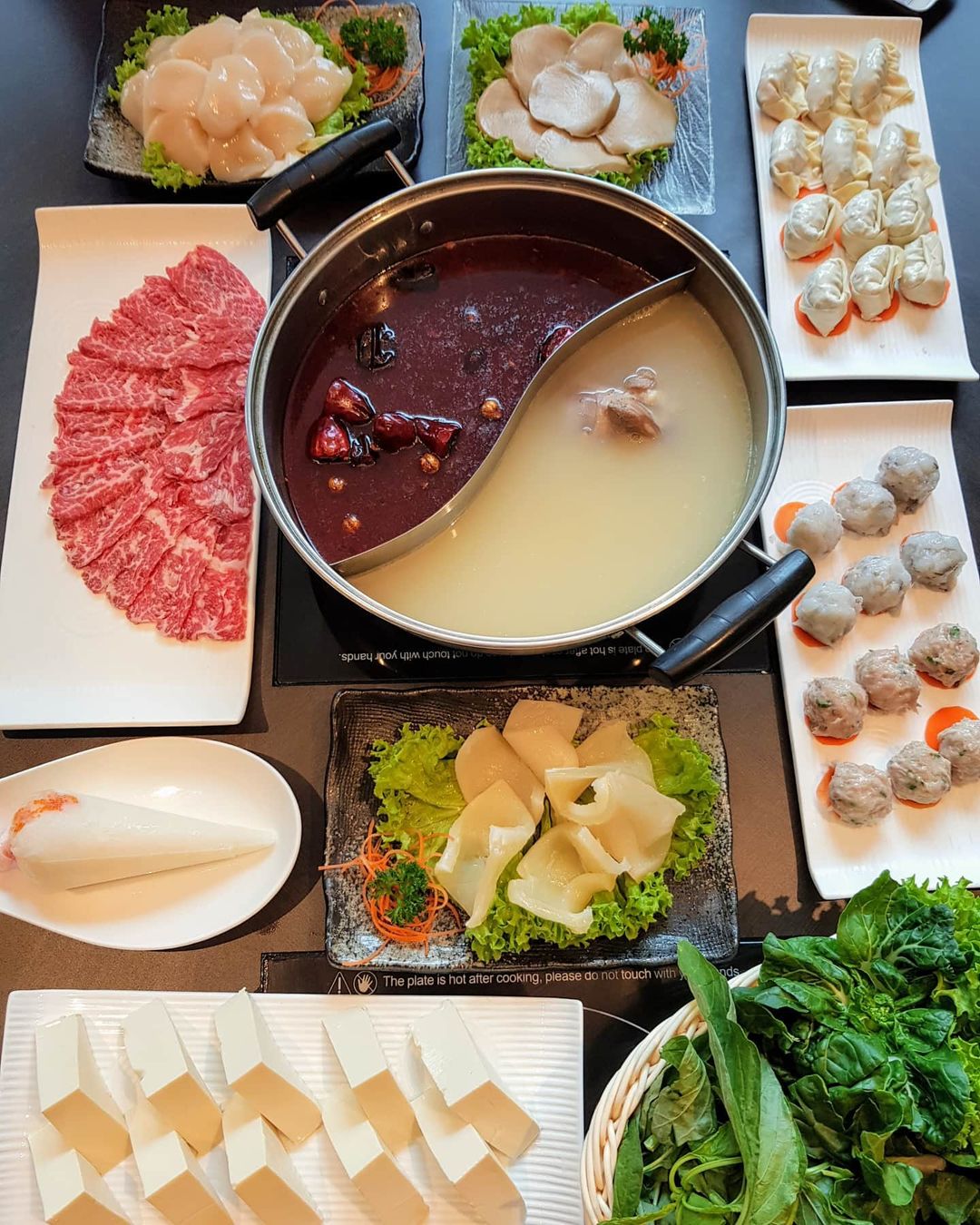 Image credit: @whatthefeasts
One of the top names for Chinese cuisine in Singapore, Imperial Treasure is known for its quality and authentic Chinese delicacies. The diverse selection of soup bases are made from scratch and simmered for hours, and it's evident from your very first sip. Try the Imperial Drunken Chicken Soup, my favourite, or the Pork's Bone Soup with Tomato & Potato. Expect more premium ingredients here than at your other hotpot options, with a variety of homemade balls, pastes and dumplings.
Get your atas hotpot delivered by Imperial Treasure here.
---
9. COCA Steamboat
---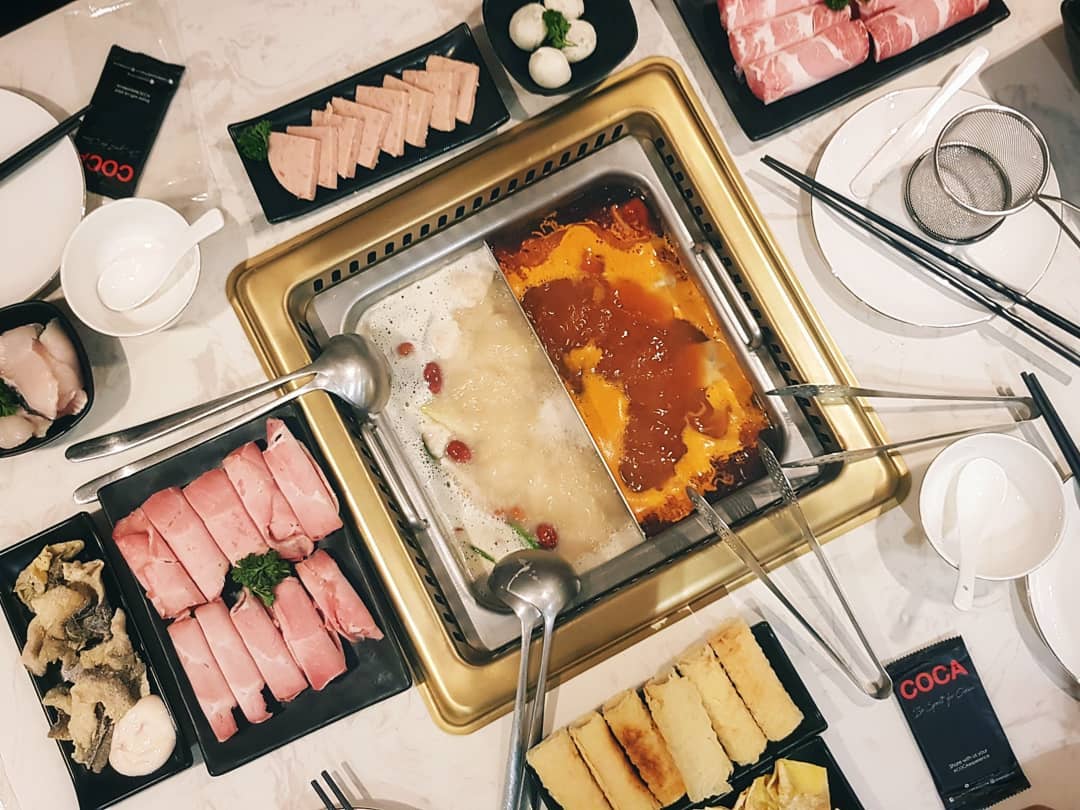 Image credit: @sher_channie
Thai-style 'suki' steamboat, COCA, has in recent years seen their menu spruced up. The all-you-can-eat buffet hotpot spread starts from just $32 for adults. Savour their House Special delights such as a homemade Chicken Meat Paste in your choice of soup base, from Merciless Mala to the Flaming Hua Diao Phoenix Pot.
You can also order COCA to savour at home here.
---
10. Shang Pin Hot Pot
---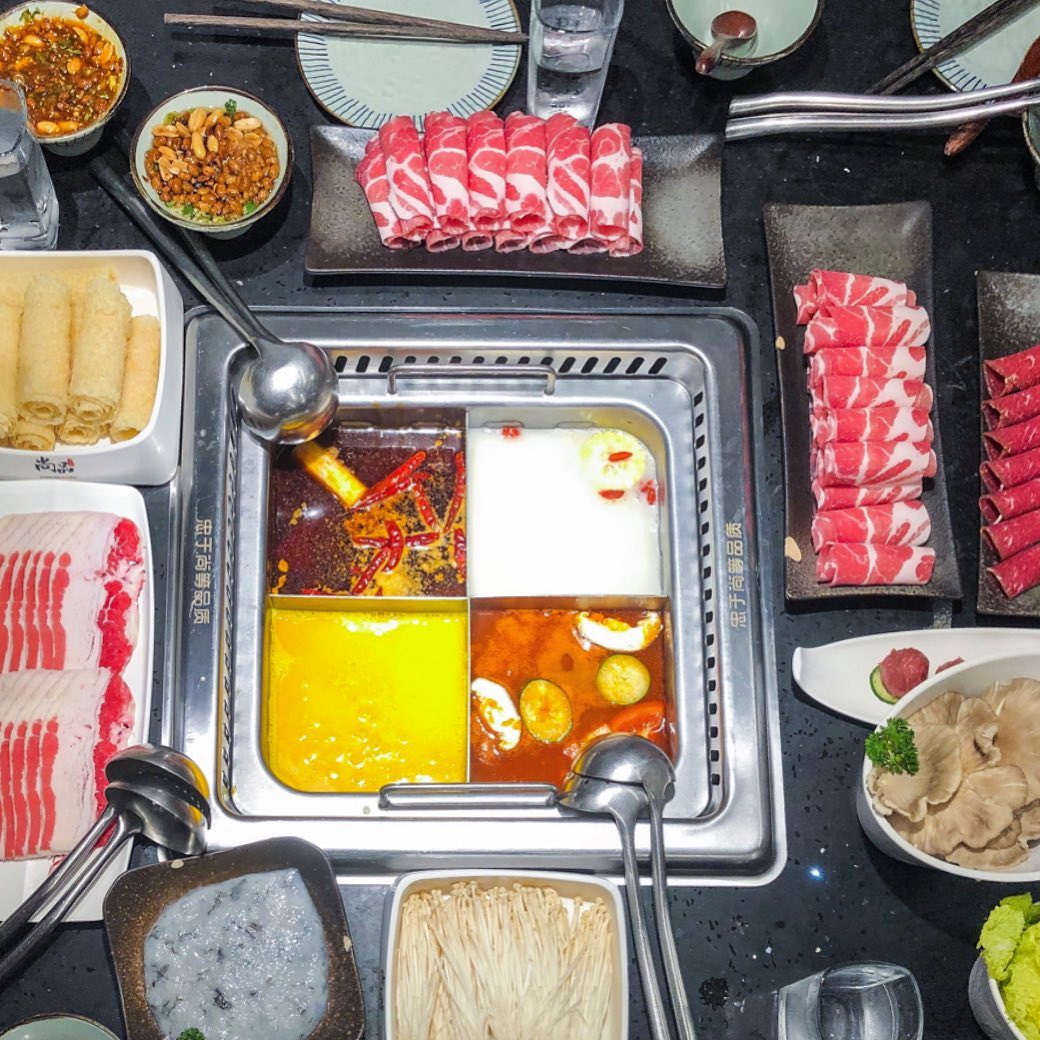 Image credit: @meltingflavours
If you have tried the popular HaiDiLao, dining in Shang Pin Hot Pot will be reminiscent of that, without the frills. With comparable taste and cheaper prices, Shang Pin offers 11 broths and over 100 choices of meats, handmade balls, vegetables and other side dishes. Most popular is their Golden Chicken Soup that's boiled for more than eight hours with handpicked chicken and pumpkin. 
7 Cheap Sushi Places In Singapore With Dishes From Just $1.50
---
Steamboat in Singapore
---
Chase the monsoon chill away with our list of 10 hotpot options you can consider this year-end. Whether you go to the restaurant or opt for the steamboat to be delivered to your home, it's definitely a perfect fit for the cool weather.
Yi Zi Wei Review: 6-In-1 Buffet With Steamboat, Lok Lok, Mala Xiang Guo, Army Stew And More
For more buffets, check out Beng Hiang Restaurant's weekday dim sum buffet, priced at $22.80++. There is also Yi Zi Wei, a six-in-one buffet concept with mala xiang guo, barbecue, and more.